New Halo Infinite live-stream imminent
Updated: 20 Aug 2020 5:56 am
I really hope the collector's edition comes with that statue.
343 Industries partners with Elgato to get "ready for battle"
A new live stream for 343 Industries' Halo Infinite is on the horizon. Yesterday, 343 tweeted out a picture containing a large assortment of Elgato streaming devices. The photo also prominently features Halo Infinite's logo and a giant statue of none other than Master Chief Petty Officer "Sierra 117" – AKA Master Chief.
There hasn't been a lot of information about the latest entry in the Halo franchise. The most we've gotten is a brief gameplay demonstration from the Xbox Games Showcase in late July. While the demo showed off new mechanics, characters, and return to the Bungie art style, it also revealed a lack of graphical fidelity.
343 Industries explained that the gameplay demo for the Xbox Games Showcase was based on an older build that does not represent the final product. However, this did little to quell the ridicule and outrage from both disappointed fans and Halo skeptics.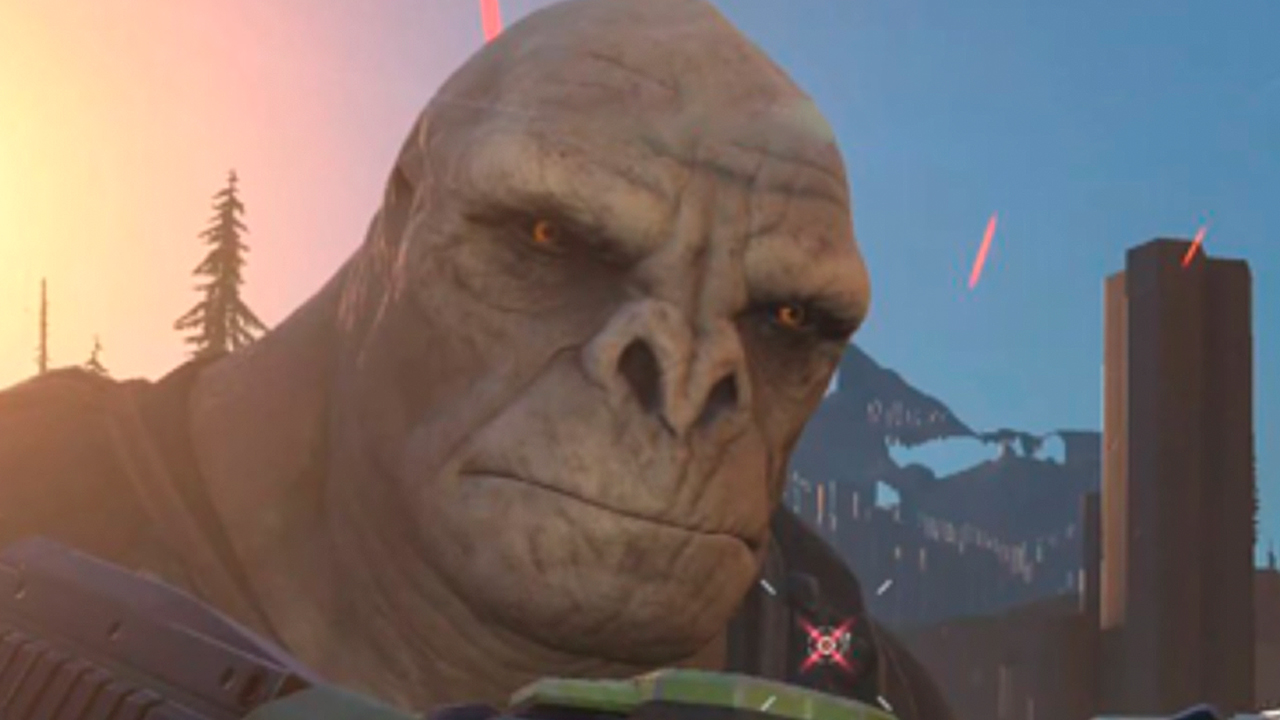 Isn't he just so... beautiful?
Halo Infinite's demo featured upgraded particle effects and "legacy aesthetics," but character models resembled assets ripped right out of Halo 3. According to 343 Industries Community Manager John Junyszek, most complaints centered around "characters and objects appearing flat, simplistic and plastic-like, lighting feeling dull and flat, and object pop-in."
Junyszek then confirmed that 343 Industries is reorganizing its efforts in response to player feedback. However, 343 doesn't have "firm answers of outcomes to share yet."
343 Industries wasn't happy with the feedback they received, that much is obvious. Halo Infinite needs a lot more time in development if 343 hopes to deliver a proper Halo experience to the next generation of gaming hardware.
Luckily, depending on how you look at it, 343 Industries bought themselves precious time after announcing Halo Infinite's delay until 2021 with no specific date mentioned. Halo Infinite will not launch with the Xbox Series X. The extra time allows 343 to focus "on making sure [they] have a beautiful world for players to explore when [Halo Infinite launches].
This is where Elgato comes in. Back in the days when live streaming was complicated, they were the go-to company for game-recording. Players could use "capture cards" to upload high definition footage to the internet. Today, Elgato has evolved its products to cater to the streaming market with microphones, stream decks, and even green screens.
Elgato partnering with 343 Industries sends a clear message without being obvious. AAA game developers don't just tweet out carefully staged pictures of streaming equipment and video game assets for fun. If players can't play Halo Infinite until next year, they'll expect some sort of progress report instead.