Halo: Infinite Gameplay - Top 10 Things We're Excited For
Updated: 23 Jul 2019 3:04 am
Chief ready to finish the fight
Halo: Infinite Gameplay Features We're Excited For 
Master Chief is back and from the looks of it, he's going to be better than ever. The holiday of 2020 will bring us the sixth installment of the long-running FPS series, Halo. The aptly titled Halo: Infinite promises us a game that will have long lasting playability and a gem that all Halo fans can enjoy.
While details of the game are scarce, enough information has come out about Infinite that has gamers everywhere talking. With the confirmed features we have in store for you, this could prove to not only be a great entry in the series, but perhaps the best of the series. Without further ado, here are the top 10 things about Halo: Infinite we are excited for.
10. Compensation for Level 152 Players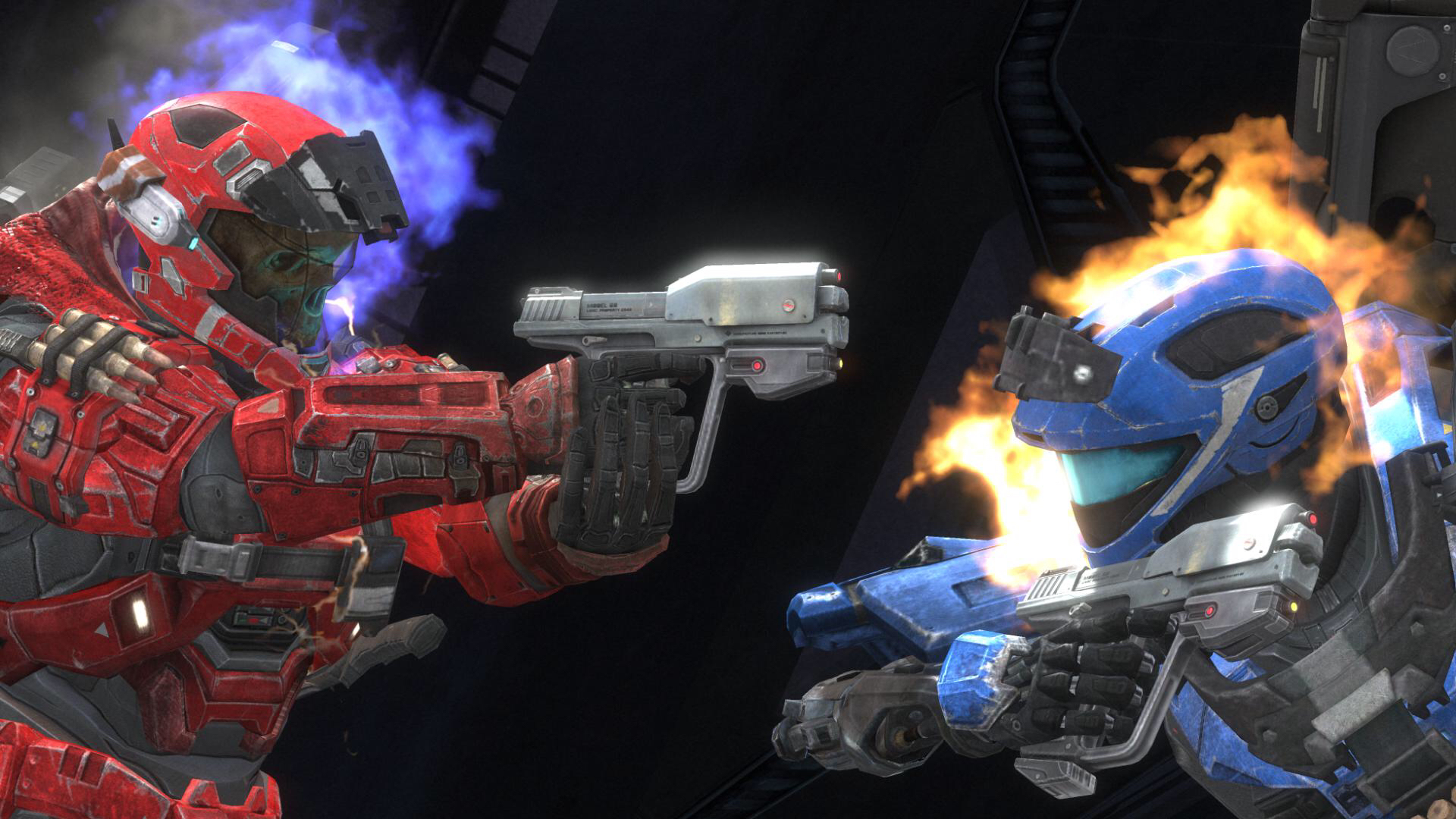 Flaming Helmet from Halo 3
One of the staples of a Halo game includes rewarding players for reaching level 152, the highest level in multiplayer. An example of this kind of reward includes the classic flaming helmet from Halo 3. For players who reached 152 in Halo 5, they were met with the disappointment of no reward. 343 has promised that this will be amended and players who reached this level will receive compensation in Infinite.
Why We Are Excited for This:
There's been no confirmation on what kind of compensation players will be expected to receive, but this is still great news for dedicated players who worked hard for that level in Halo 5.
The Halo series is one that rewards the most loyal and hardworking players so the decision to not do anything in the last certainly felt strange and out of place in the series.
Anyone who was weary of trying the new game for that reason will certainly want to keep an eye out for details of what to expect.
9. It's All About Chief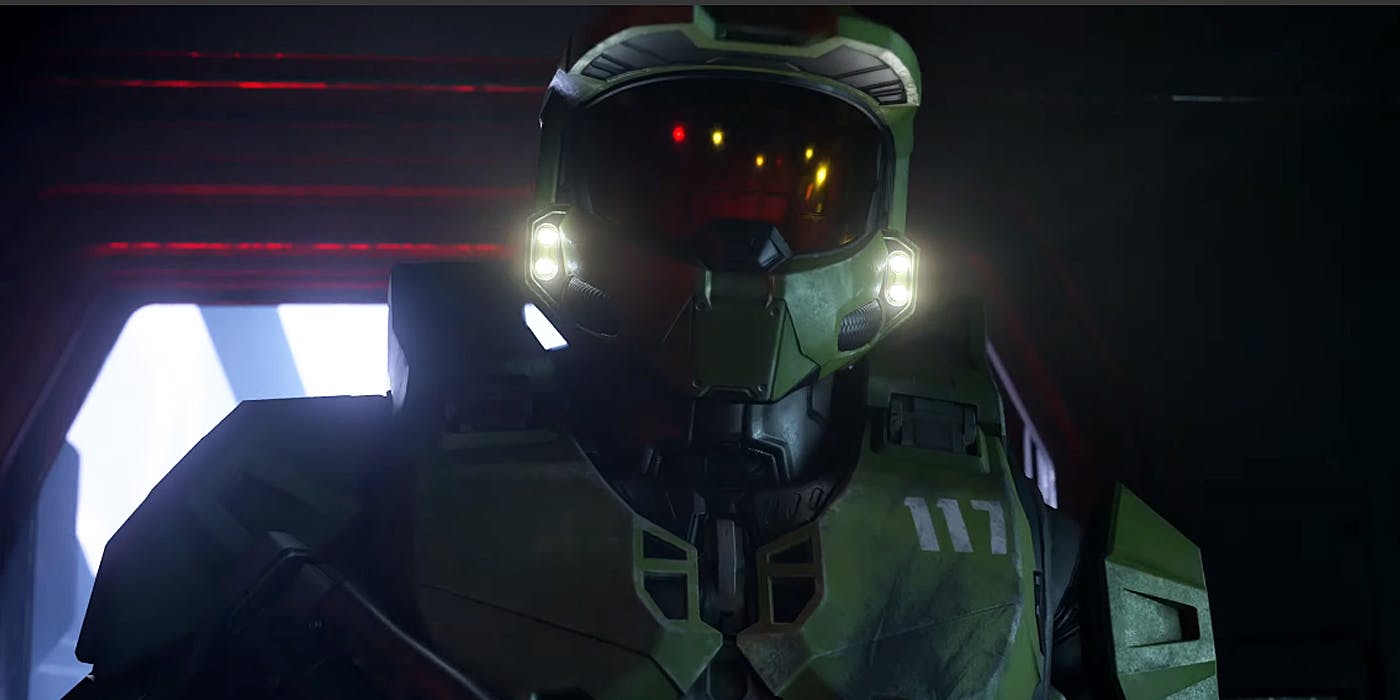 The Chief Himself
One of the many issues that long time Halo fans had with Halo 5: Guardians included the narrative focus being broken between Master Chief and Spartan Locke with Locke receiving the most screen time. Although 343 wanted to move the campaign in a new direction, it wasn't a particularly well-received decision. Not only had focus been taken away from the main character of the series, but we were instead taken on a dull and meandering story with an equally uninteresting character. This criticism was one that was taken to heart by 343 who promised fans that Infinite would keep the focus solely on Chief and cut back on new characters.
Why We Are Excited for This:
With the focus of the story being placed back on Chief, this is a chance for Infinite to take the story in a clear and focused direction.
What makes this more exciting is the promise of a cutback on new characters, since this will allow the campaign to feel more centered than Guardian's campaign.
This decision will help bring the series back to its original roots where much of the story centered on Chief (apart from Halo 2 of course).
8. Classic Series Design Returns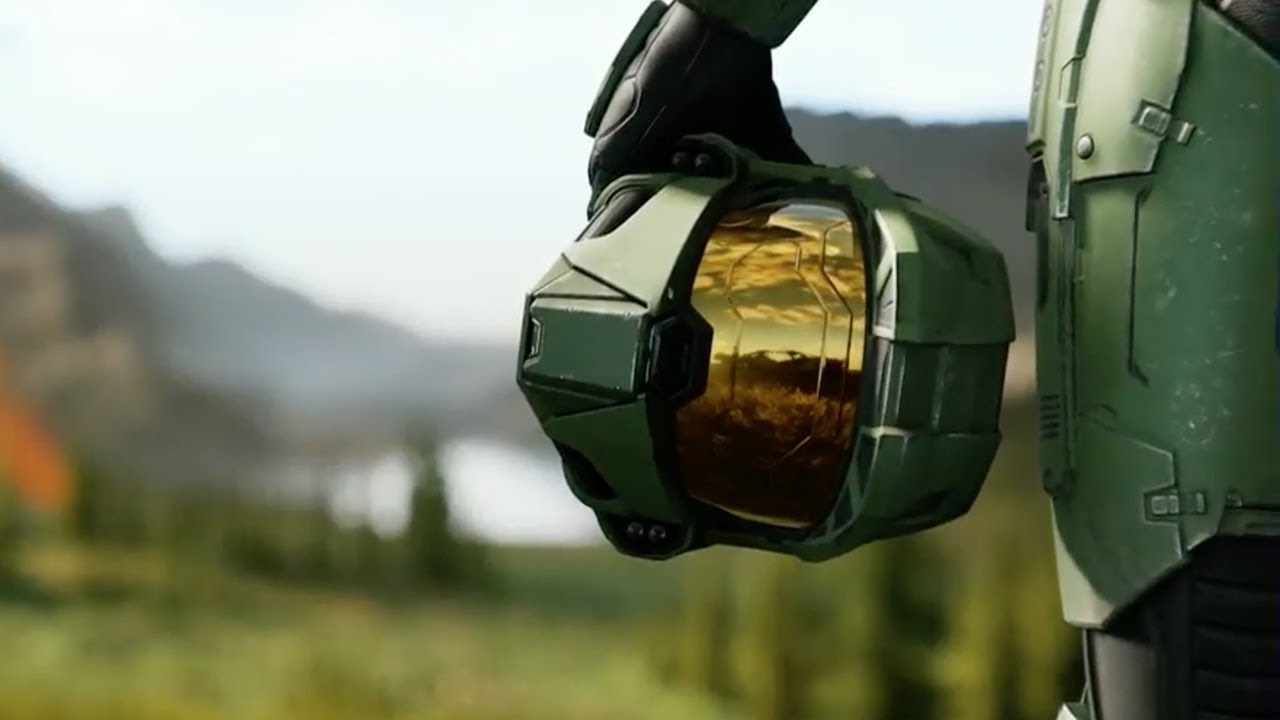 The Classic Helmet Makes its Return.
Speaking of classic roots, Infinite will feature a look reminiscent of the past installments from Bungie before the move to 343 Industries. When the game went to 343, there was a mandate to add a modern twist to the game's design, weapons and armor. Sure the new look was aesthetically pleasing for critics, but fans longed for the nostalgic look of the Bungie years. Excitement for the game was generated when the E3 2018 trailer for Infinite played before an audience who went wild at the reveal of Master Chief's original spartan helmet.
Why We Are Excited for This:
Although 343 has not completely lost sight of adding some modern flare, the helmet reveal shows that Infinite will go back to a simpler design.
Change can certainly be good for a long running series like this, but with many fans not responding to some of the new features, this will be a welcomed return to form.
It's currently not known if the classic look will stop just at the helmet, but I for one am excited to see if that classic feel will be applied to the weapons.
7. A New Method of Beta Testing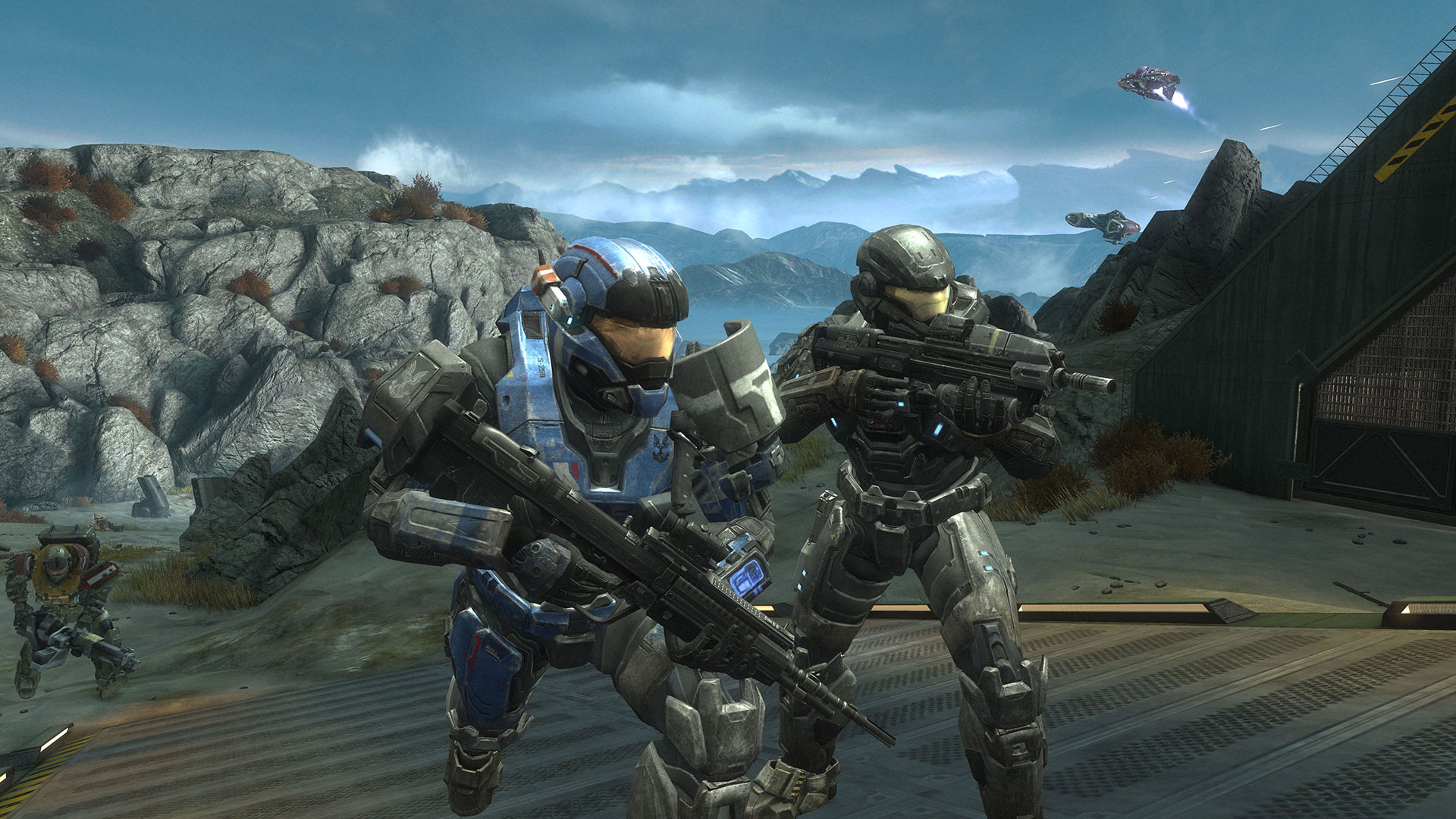 A Group of Spartans Ready for Battle.
When the beta testing phase of Halo 5 commenced, the multiplayer version of the game was available to players for a few weeks. For Infinite's round of beta testing, 343 wants to try a different approach. Titled as the "flighting program", players will be able to try different sections of the game over multiple periods of time. The purpose of testing the game in this way is to build the game from comments and reactions from the flighting program.
Why We Are Excited for This:
While many players have fond memories of the multiplayer beta test for Halo 5, this new way of beta testing looks to be more exciting and beneficial for the new game.
This method promises a stronger game that's made for the players and by the players using their feedback.
This marks 343's continuing efforts to connect with the fanbase to see what will make the game feel fresh to both longtime fans and newcomers.  
6. A Sense of Exploration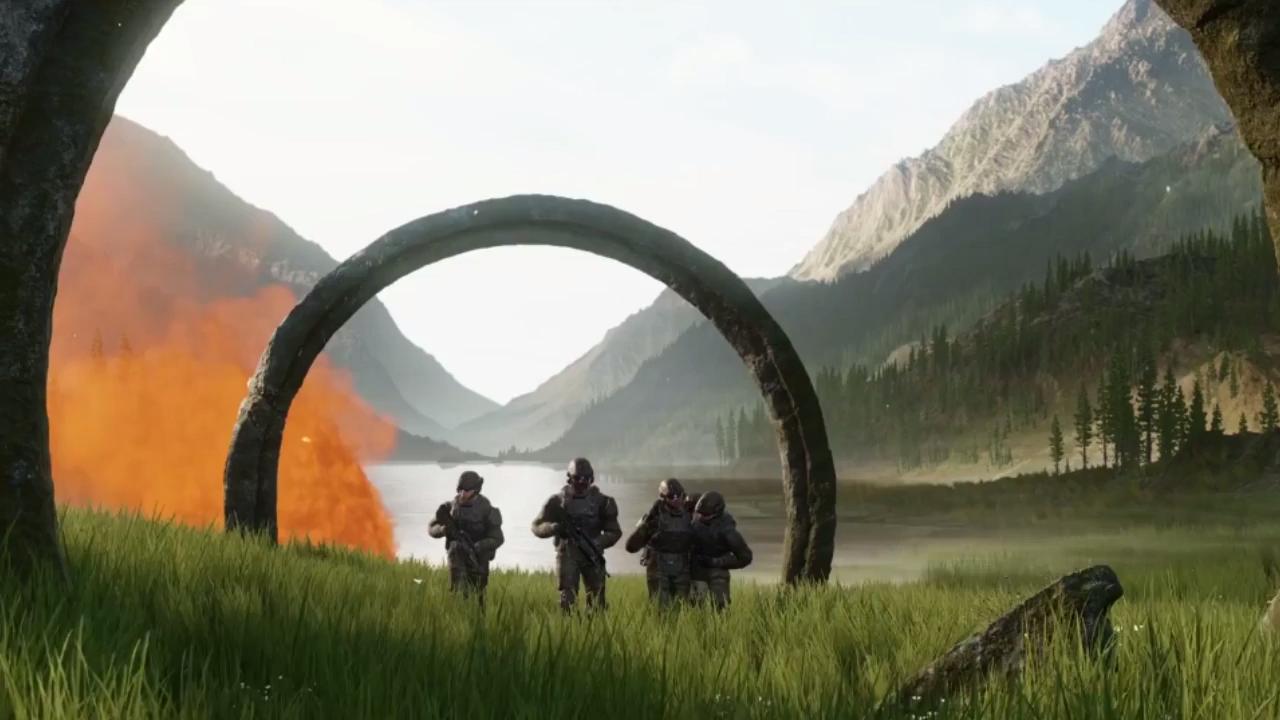 A Shot from the 2018 E3 Trailer Showing an Open World
Some of the greatest memories many of us have playing Halo: Combat Evolved included exploring the vast environments. For a game on the original Xbox, the world of Halo felt alive and there were always nifty things to discover during these explorations. This was sadly something that the previous installments have been moving away from for quite some time. For Infinity, that's going to change.
Why We Are Excited for This:
What makes this installment different is the decision to create an entirely new engine that will handle the new content and produce it faster than ever.
The new engine, named the Slipspace Engine, will mostly replace the engine that developers have been using since the original game which means we will lose the boundaries holding back previous titles.
 With the development of this new engine, players will see the beautiful world of Halo come to life in new ways that will certainly blow our minds.
5. Project Scarlett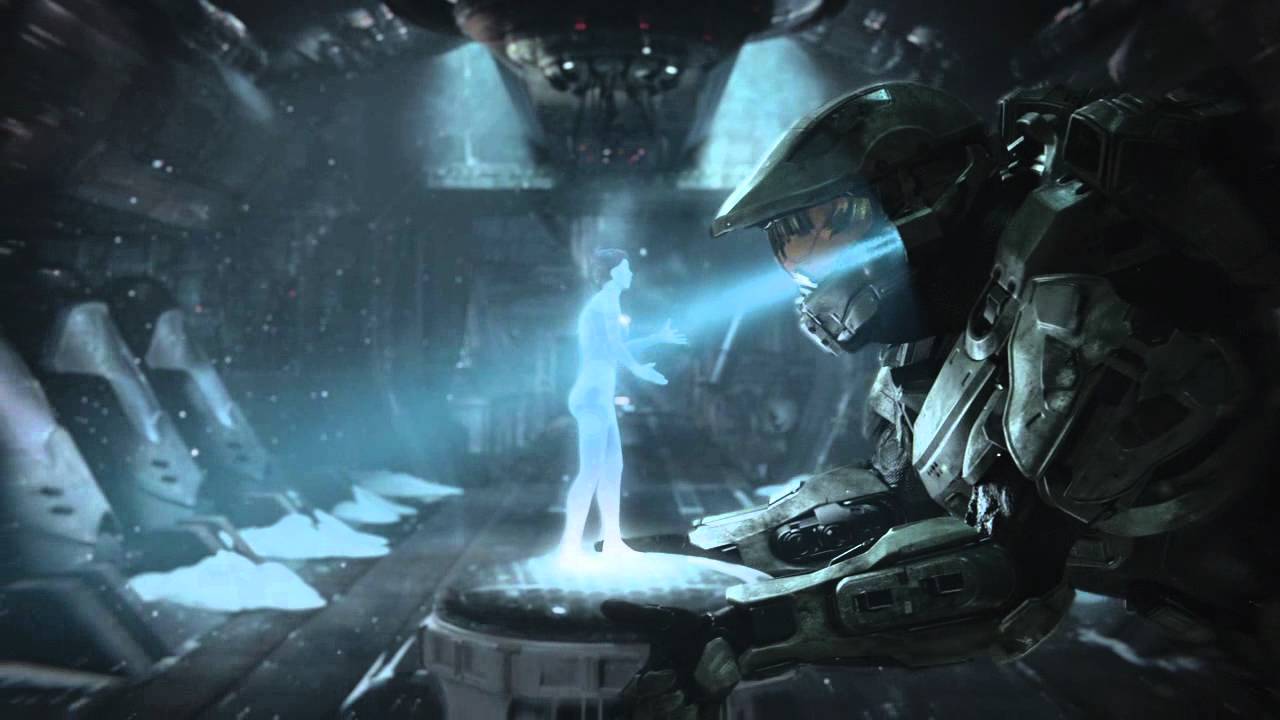 Master Chief and Cortana Hashing a Few Details Out.
Announced as the next-gen console, Project Scarlett promises a more immersive gaming experience with 8k graphics and godlike processing capabilities. It was announced at this year's E3 Xbox panel that Halo: Infinite's release will coincide with the "Holiday 2020" release of the next console.
Why We Are Excited for This:
If 8k graphics weren't enough to get pumped for this title, then the promise of Scarlett's immersion and Slipspace Engine's promise of exploration adds a new sense of mystery.
343 will remain silent on what this will look like for a while, but I think we are already anxious to see what the future holds for us.
Gamers will have to wait for next year's E3 to know what the new gameplay will look like, but the day of that panel will surely mark a big day for the franchise and gaming all together.  
4. Available on Xbox One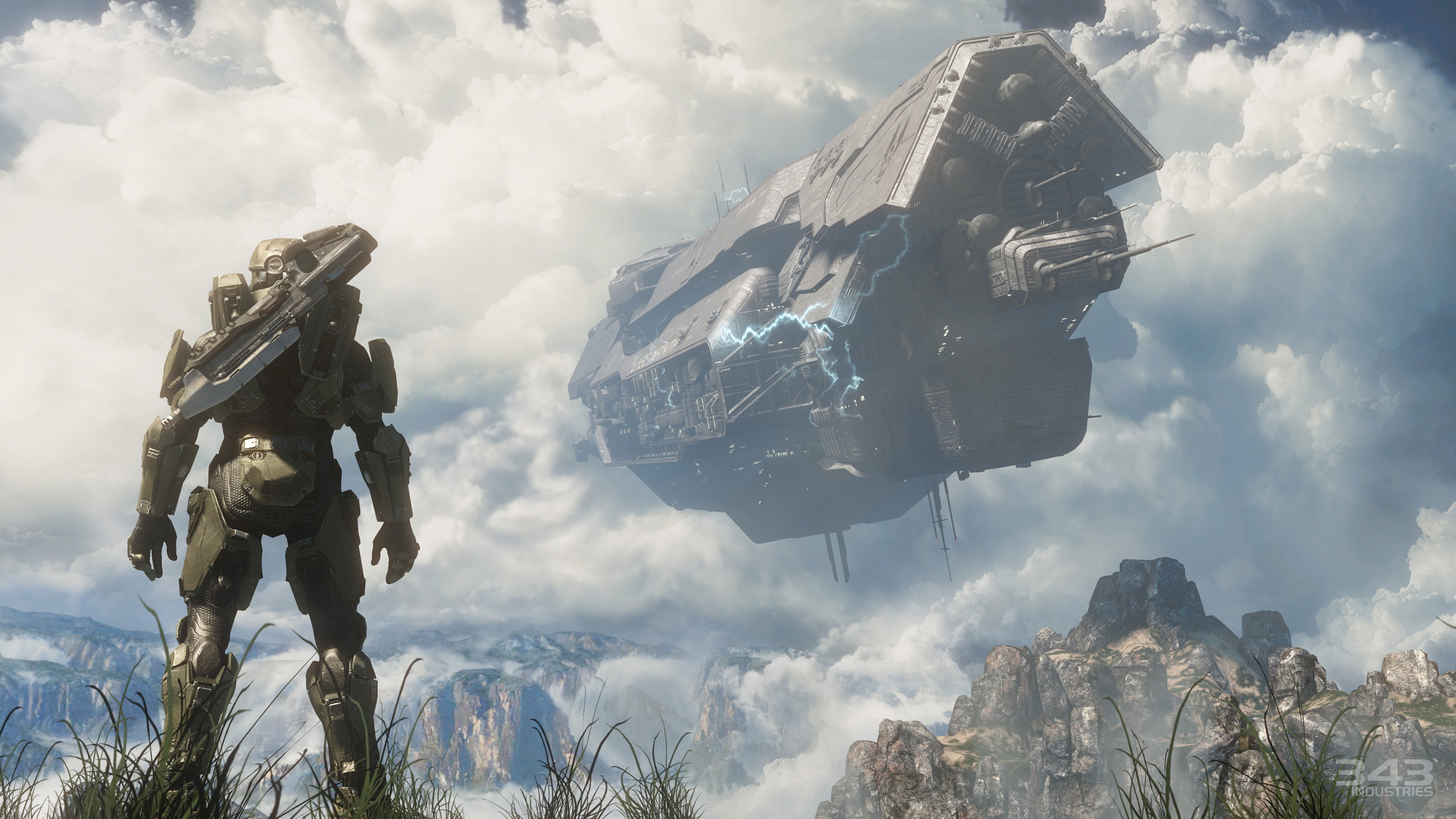 Chief Waiting for a Return Trip Home.
While the new Halo title has been announced as a launch title for Project Scarlett, that doesn't mean Xbox One owners don't get to miss the event game. Along with being a next gen title, Infinite will also be released on the current console. The game will even be compatible with the 4k capability of Xbox One S.
Why We Are Excited for This:
I know when a new console comes out, I, like many other consumers, might wait to buy next gen when it is more affordable. That's why this news is explicitly interesting to people like me.
With the simultaneous release of the game, many players will have the chance to experience the game no matter the console they have.
This ensures that the game can be accessible to the widest possible audience.
3. Available on PC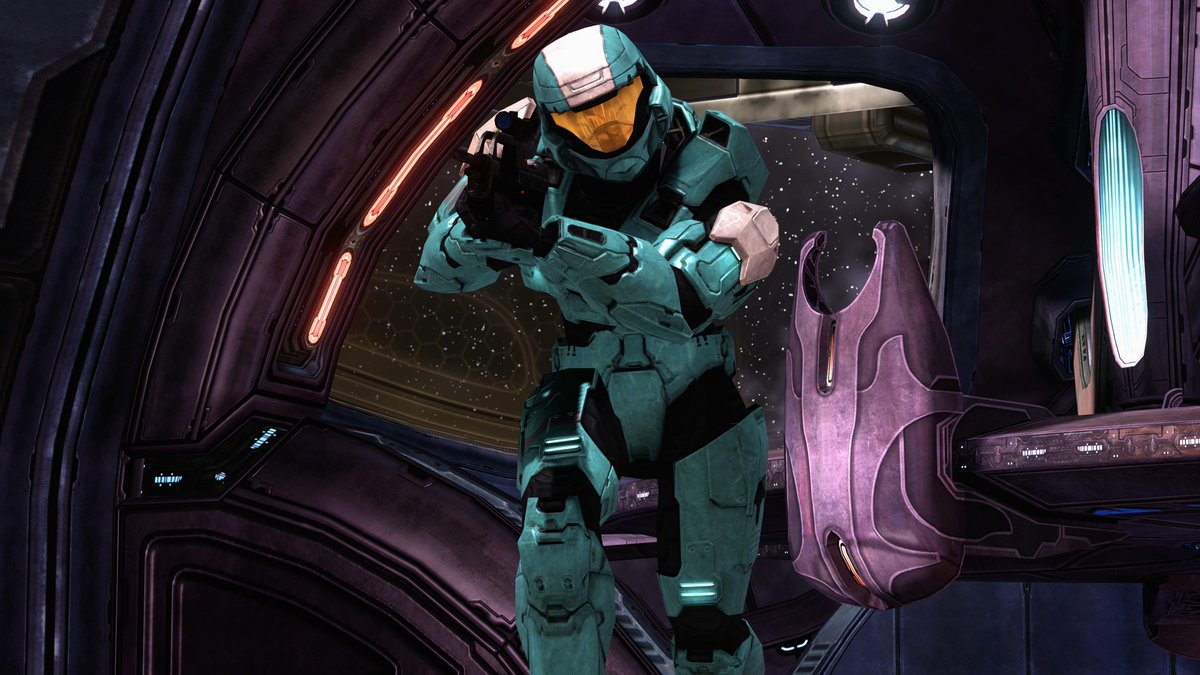 Spartan Running Into Battle.
Brace yourselves everyone, Halo: Infinite will be available on Windows 10. This marks an exciting venture for 343 who are finally getting behind PC gaming in a big way. Along with Infinite, Master Chief Collection will also be available on Windows 10 very soon.
Why We Are Excited for This:
Gamers who are strictly PC players will get to experience the new games in graphics that might even outweigh the original consoles.
Developers have been quiet about the move to Windows but 343 have dropped hints that there will be benefits for PC that are not available on console.
During the beta testing phase, there will be tests that run strictly on Windows 10 so PC gamers should keep an eye on test announcements.
2. Reach Style Armor Customization Returns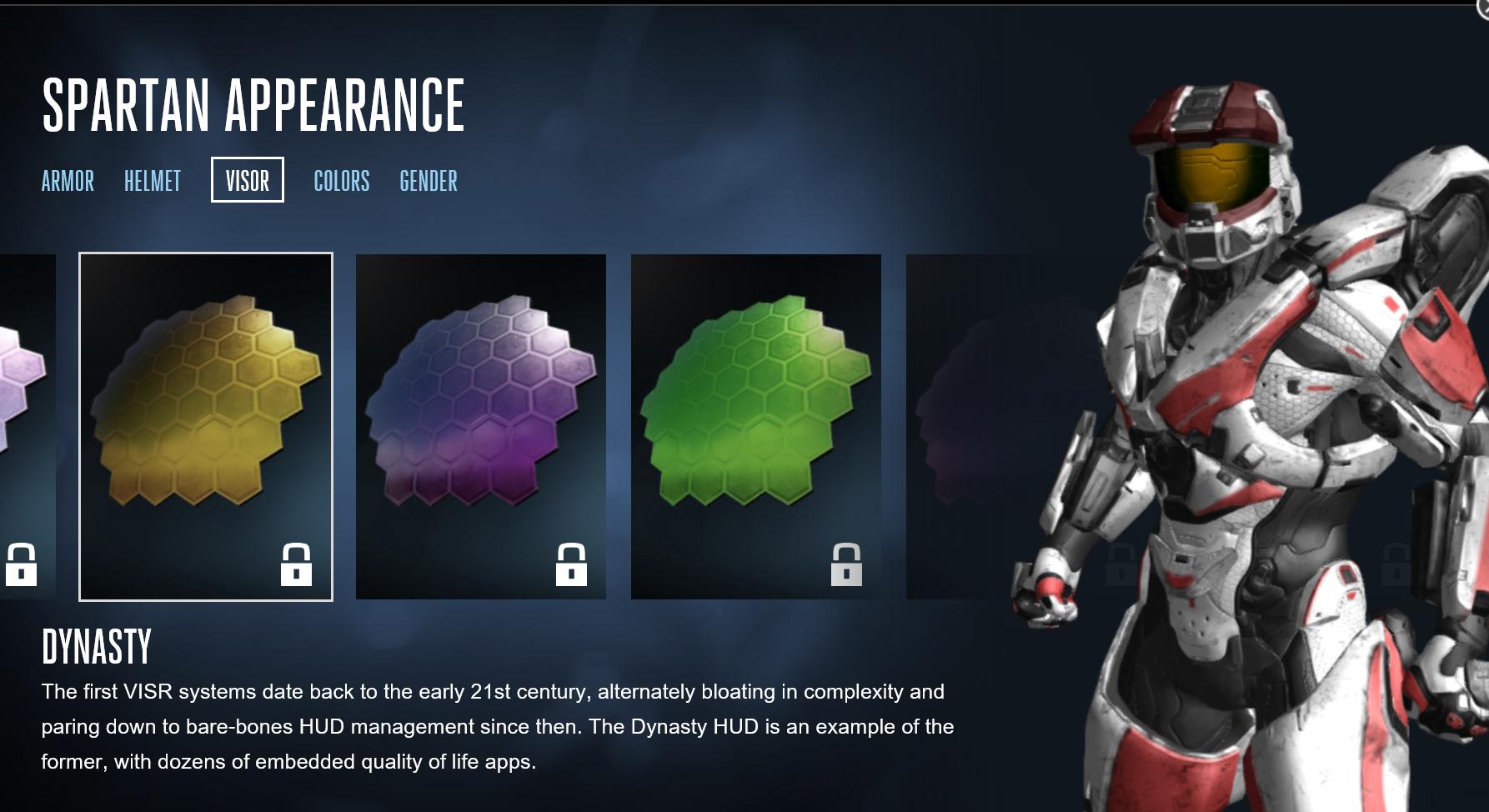 Armor Customization in Halo.
I think it is safe to say one of the best things to come out of the Halo series was the ability to fully customize your armor in Halo: Reach. It was a feature that was heavily praised and used to great advantage by many in multiplayer. Although you could do some customization in Halo 5, it was never to the level of Reach's customization feature. Many fans will be delighted to know that the Reach customization feature will be a part of Infinite's multiplayer.
Why We Are Excited for This:
If you play Infinite, you can bet that you can have the look and style that will represent your badassery and style.
With customization back, you can guarantee that you will never face anyone with a similar design.
This will create an experience that will feel unique and stand out from any other FPS in the market.
1. Split-Screen is Back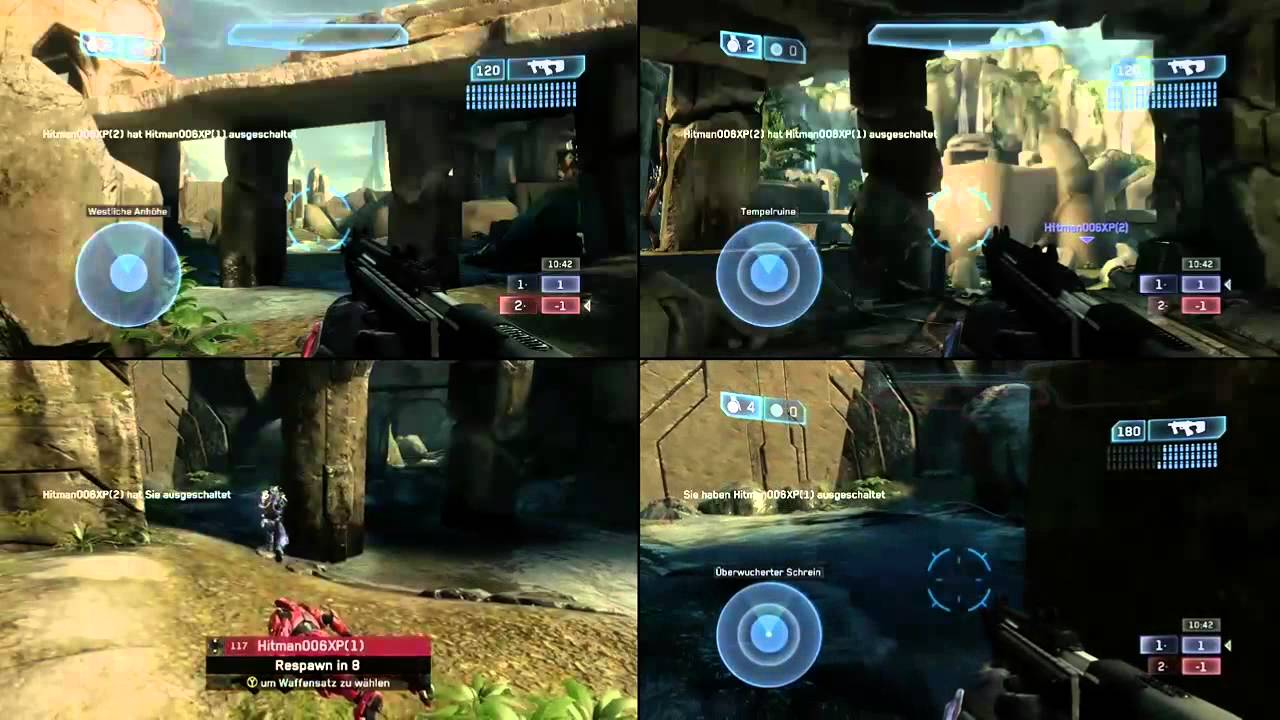 Split-screen in Halo.
Anyone who picked up a copy of Halo 5: Guardians, this writer included, found themselves disappointed by the absence of split-screen in the game's multiplayer. Gone were the days of going over to a friend's house to team up on Xbox Live without ever having to bring over your counsel and TV. This was a function that was truly missed by players who had grown attached to that specific capability. Exciting news! Split-screen is back for Infinite!
Why We Are Excited for This:
LAN parties have certainly always been a thing for gamers for much of the series and it will be awesome to experience a LAN party with this exciting title.
343 have made it clear that it was a major regret not putting split-screen on Guardians so now all future titles will automatically have this capability.
This promise from Ross signals that 343 wants to rebuild the trust between them and consumers after the bad taste of Guardians.
You might also be interested in:
Image Gallery