Path of Exile Best Graphics Settings for Every PC Type
Updated: 14 May 2019 12:17 pm
We delve deep into the graphics of Path of Exile
"There are three responses to a piece of design – yes, no, and WOW! Wow is the one to aim for" Milton Glaser
There is a lot of discourse out there on whether graphics are important when playing video games, either that they are extremely important or that its all about the game play; either way, both contribute to the overall gaming experience.
Path of Exile is undoubtedly an all-encompassing game in this regard. The game is packed with massive monster packs/mobs and bosses to kill, with a huge variety of skill effects that can certainly put strain on your gaming system.
Ideally, we want optimal graphics settings in order to discern the chaos that is unfolding on our screen, as well as, give us a chance to avoid deadly or fatal hits from bosses and strong enemies.
Having an optimally set graphics setup can help you run the game smoothly with great frame-rates on any level of PC you might have, be it high, mid-range or even low-end PC setups.
This is crucial to avoid low frames per second (FPS), which makes the game lag and that can result in some frustrating deaths.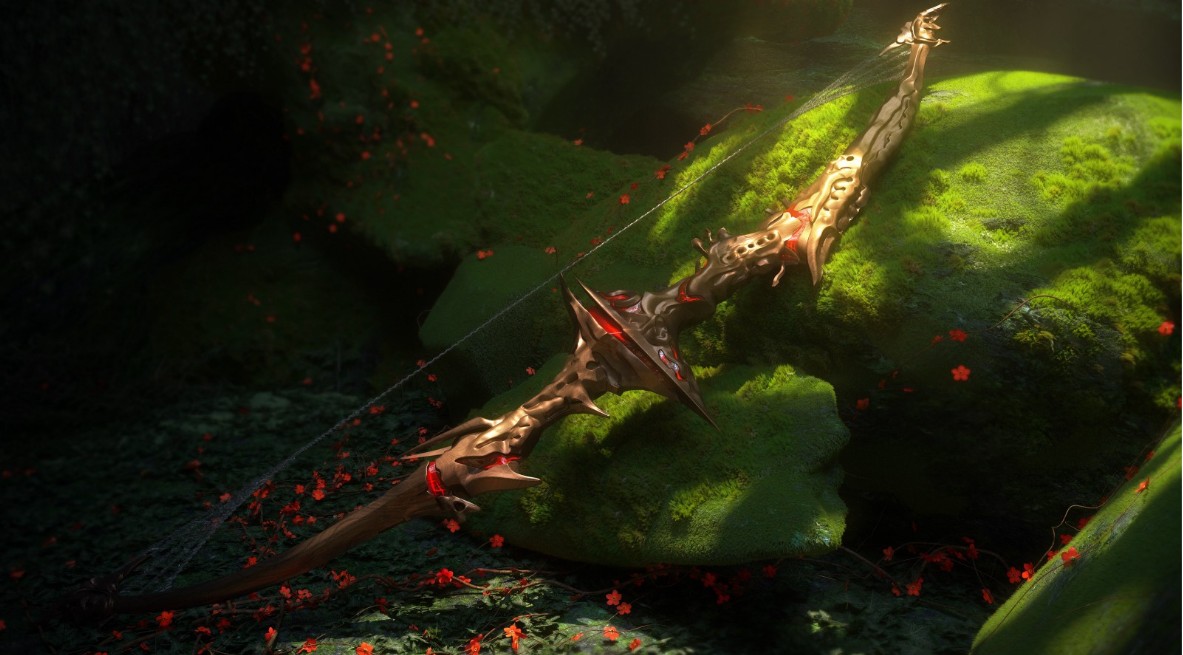 The bow is strung and thirsty. This is beauty embodied in detail
Best Graphics Settings for High End PC
For the high-end PC setups, you really can just set everything to maximum settings and experience excellent gameplay.
But there are some quality of life settings here that will make the gaming experience smoother and more comfortable.
You also have more options to explore:
Turn on Anti aliasing to highest level
Option to either set V-sync off or set no frame limit
Turn V-sync on if you experience some screen tearing.
Turn off screen-shake
Highest resolution
High-end PC setups will have no problem running Path of Exile smoothly, turning off screen shake will make the game feel a lot smoother.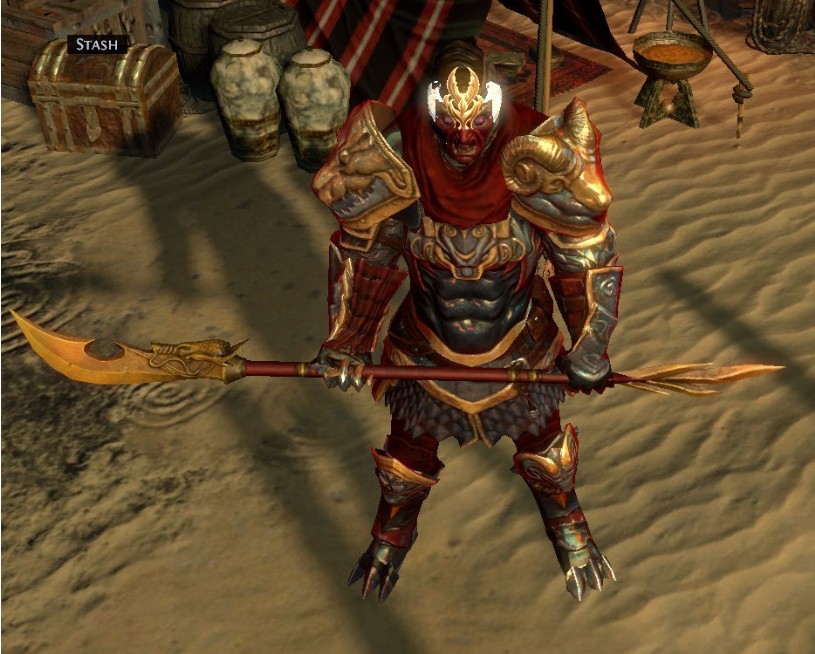 This lion marauder is readdy for battle
Best Graphics Settings for Medium End PC
Path of Exile can really put your PC to the test, with a medium-end PC, you want to make sure that you set everything to mid range to even low-end settings.
Turn V-sync off (turn on if you experience screen tearing)
Turn Post processing off
No screen-shake
Shadows low
Anti aliasing on
Textures can be Medium
Resolution can match your screen
The frame rates should be good with these settings, just adjust them accordingly.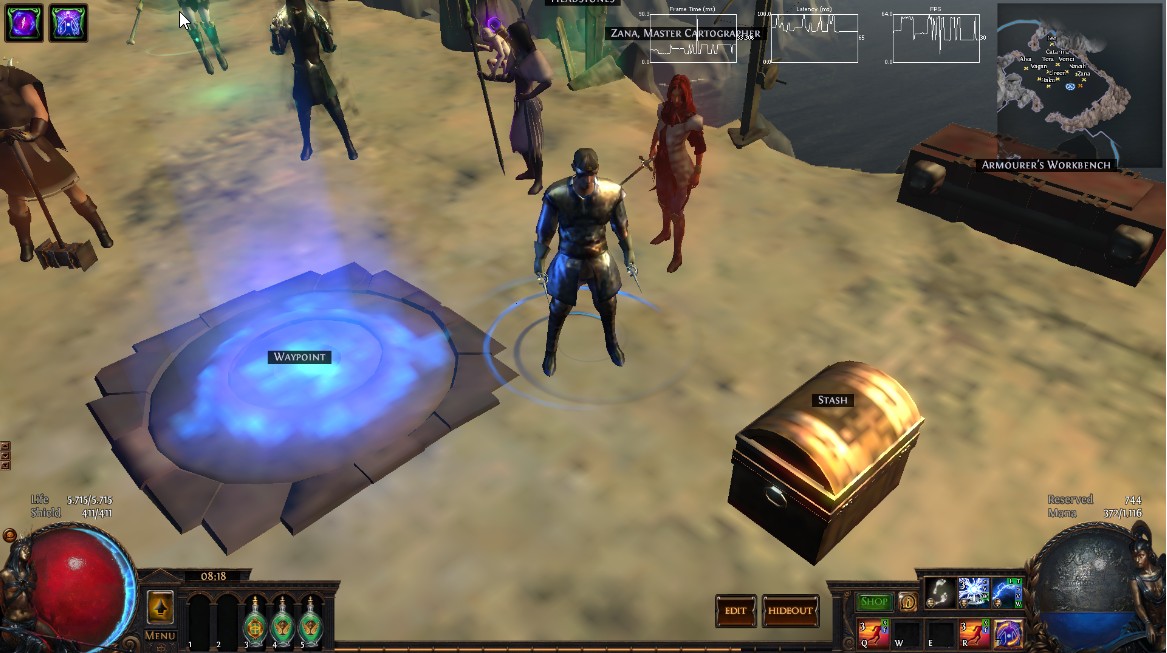 I can't see anything, but at least things work the way they should
Best Graphics Settings for Low End PC
Low-end PCs are still capable of running Path of Exile, because you don't necessarily need a lot of detail/graphics to play the game efficiently.
You are ideally looking for good frame rates above all, to avoid the lag spikes. For low-end setups, it goes without saying, turn everything to low or even off.
V-sync off
Anti aliasing off
post processing off
Turn shadows off
Textures off
Lowest resolution (800x600 should work well)
No screen-shake
Turn off chat in game, this can reduce your FPS
run the game in 'Full screen mode"
The in-game textures are going to be awful, but these settings should result in a very playable game.
You may also be interested in:
Image Gallery