[Top 10] Paladins Best Announcers You Should Have
Updated: 13 Dec 2021 6:14 am
"ara ara"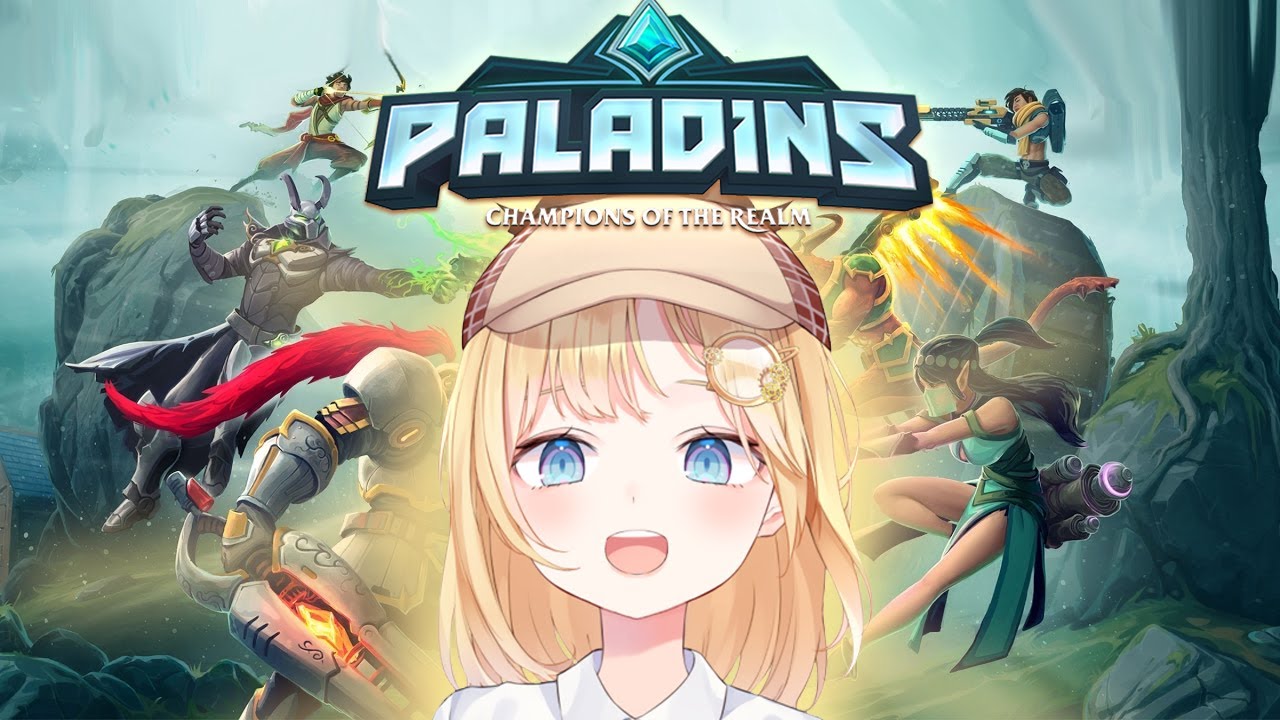 "Oh, what a beautiful game"
Hi, champions! I'm finally back and this time I bring to you something kinda interesting, the announcers of Paladins! But what is an announcer?
So, an announcer it's a person who describes and comments on the action in a game match, like everybody knows in Paladins we the most famous announcer "default" saying 'The battle has begun!'.
10. Drybear Announcer Pack
Well, Rory "Drybear" Newbrough is a great announcer that became well-known in the games world after his participation in Paladins announcer's pack.
Why is he at 10 on this list? So, some of the champions, players of Paladins: Champions of The Realm did not like this announcer pack too much. I remember  when it came out and I saw some people saying that it was a bit annoying to hear him on the matches but I don't think so, however the people are always right.
When it came out you could buy this pack with 1 Gold but now you can easily buy it with 200 Crystal from the game.
9. Andrew Love as Atlas Announcer Pack
Atlas is considered a new champion in Paladins but is already underrated as everyone knows. I like so much of his lore but none of this doesn't matter at all. Well, he is one of my favourite champions and I was really happy to get this on my own. 
To get this announcer pack you might catch 300 commendations. Honestly, that's a lot of commendations, an extremely high requirement. I remember seeing some people saying that they couldn't unlock this pack even though they were with 700 commendations, so I don't know, maybe it's a bug. Anyway, this is a good announcer pack that I like so much and also recommend everyone try to get and test it. 
8. Rohn Jobert Announcer
This pack is very acclaimed for the Paladins gamers as much as the Emilia Watson announcer pack but after all is very unfair what Hi-Rez did with the Rohn Jobert Announcer Pack. This pack is very fun and enjoyable to hear while playing. Jobert is an awesome announcer.
To get this Epic, Exclusive announcer pack you do have to do nothing, it was free back into season 2 of Paladins, you just had to vote on the The Caster winner. 
7. Punk Duck Announcer Pack
Guys, this dude is pure comedy. Going through the whole announcer's pack that Paladins has I like this one as much as I liked to play with Torvald back into Season 2 when he was overpowered. Punk Duck is a youtuber with a lot of drunk videos, he also made some videos called "Drunk Lore" at Paladins Official Youtube channel.
Well, at first I thought this announcer was just the default one but like a joke, "well, you guys don't like me anymore so I started to drink" but my train of thought was going down to the valley of lack of knowledge. 
To get this announcer pack you just have to take the Sands Myth Battle Pass.
6. Raynday Announcer Pack
The voice of Paladins is here with Raynday. This guy did a lot for the community and his voice was so good when he used to work for Hi-Rez and everyone I know that is a bit interested in announcers knows about him. Raynday also has a Youtube channel and in his Twitter he said that was leaving to be with his family. Awesome dude.
Well, this pack is truly great and unforgettable, and also brings back...good memories. It was cool as hell when this pack came out and everyone was curious about it. 
To get this announcer pack you just have to get 400 Viewer points, get the Deal of The Day and unlock an Esports Chest, simple like that.
5. Bruce Buffer Announcer Pack
Bruce Anthony Buffer is one of the favourites of everybody. He is a legend! His voice in his announcer pack is pretty good, for me it is the best of the best in this case. Deep, smooth touch and seems like he's enjoying his job.
So, to get this announcer pack you just have to earn 15.000 Vip points and a Deal of The Day but that's no longer available, guys. 
4. Joshua Tomar as Bomb King Announcer Pack
This one… the people go crazy with it, of course. Well, Bomb King is one of my favourite champions and I think a lot of gamers agree with me. The voice of an anthropomorphic bomb is such a good one. Even if you are not much into announcers you should try this one.
Also, Joshua is one of the high quality good actors that Hi-Rez has with his charismatic and enjoyable voice, and that tune they adjust to feel it more like a bomb thing speaking in your ears. 
To get this announcer pack you just have to open the Abyss' Destruction Chest and more than 200 Crystals. 
3. FeyRazzle Announcer Pack
Here we have the FeyRazzle announcer pack, loud and more than crystal clear, cause he screams most of the time. Everyone knows FeyRazzle by his streams at many game streaming channels. It is fun to hear and you should try some of these days.
I think this pack brings some life to the game and you'll be more focused on the objective with this one. 
To get this announcer pack you might have 7,500 Golds, a Battle Pass 2 and be at Level 36.
2. Default Announcer
"What the heck?" You might say this when first looking at this but trust me, most of the players of Paladins use the default announcer pack until these days because his voice is epic. 
Deep, comfortable, perfect to the game are the common thoughts when it comes to default one. To be honest, this could be my top 1.
You just have to do something to obtain this one: just download Paladins in one of the available channels and have fun!
1. Amelia Watson Announcer Pack
Here it is the very common voice/announcer pack you'll see people hearing. Amelia Watson is the most impressive voice actress that Hi-Rez has and she does an awesome job with her voice. So sweet, soft and smooth voice of this beauty, and everyone would kill to get this voice pack. 
To get this pack you just have to play 5 matches during the Absolution update.
You may also be interested:
Image Gallery