[Top 10] Best Minecraft Anarchy Servers (2020 Edition)
Updated: 12 Aug 2021 5:55 am
Wouldn't it be amazing if there weren't any rules in Minecraft servers? Well, you're in luck!
What if there weren't any rules?
Anarchy servers are a unique and exciting aspect of the online Minecraft community. Characterized by their multiplayer status and limited rules and moderation, anarchy servers offer a challenge to players who wish to test their survival skills against other experienced players.
While many servers ban hacking and cheating from their members, there are several anarchy servers that actively encourage it. Raiding, griefing, and player versus player scenarios rule these servers, in which other players must gather resources and find ways to defend themselves against their enemies.
These types of servers add an air of excitement and mystery to the world of Minecraft. No rules means never knowing what's coming next. No regulation means it's every man for himself.
As the online community continues to grow, so too does the group of players looking to step outside their comfort zone and take on something unique, challenging, and outright fun.
Take a look at the top ten best Minecraft anarchy servers available to be played in 2020.
10. Newwind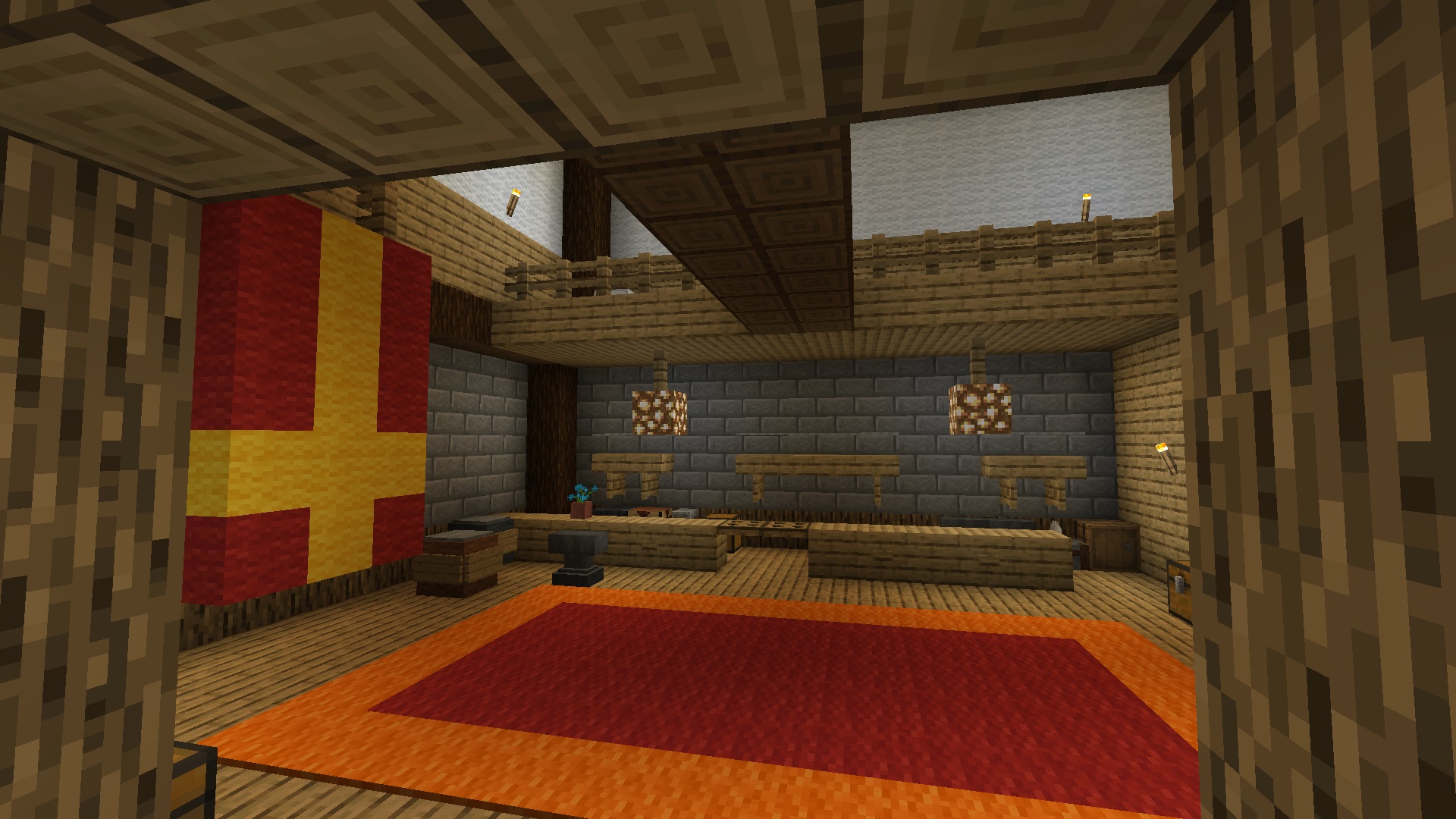 Step back into the Dark Ages in this unique server! In this medieval-themed server, players can join Clans and live out their greatest fantasies. It's anything goes―except hacking, of course―in this amazing anarchy server!
What's Awesome About Newwind:
Trade with villagers for specialized items specific to Newwind! New clothing, armor, weapons, and mobs reside in Newwind's vast lands. Are you brave enough to seek them out?
Craft and purchase items using fun in-game currency such as dragon eggs. Trade these to Mr. Degg at Mr. Degg Exchange for some delightfully useful items throughout your journey.
Take place in fun, frequent events such as Castle on Wednesdays and Sundays―in which Clans can battle for control of the Newwind Castle, and even keep all their items if they perish―or Bait on Saturdays and Sundays, when players may participate in a fishing contest to compete for excellent prizes!
Experience unique themed events during the holidays! Receive interesting items, enjoy the new scenery, and spend your holiday thriving in Newwind.
Server Details:
IP: play.newwindserver.com
Player limit: Unlimited
Uptime: 100%
Check out their website here!
9. Venture Vanilla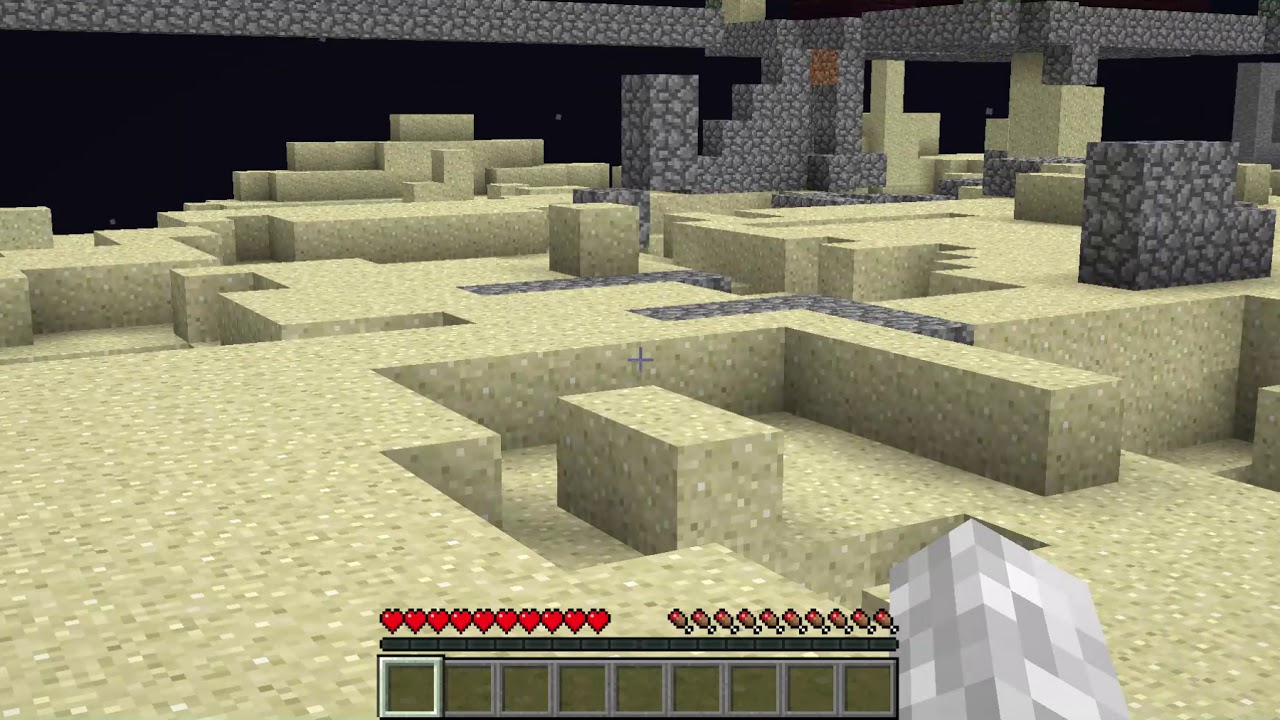 In a thrilling throwback to the original Minecraft experience, this server hosts an open-world adventure where players can come together and thrive. Trade with players, rise through member ranks, and immerse yourself in the environment. The sky's the limit!
What's Awesome About Venture Vanilla:
This server is close to the original Minecraft experience, perfect for those players who are desperate for a larger community to play amongst, but not strictly interested in dueling against other players.
Offering few rules and staff moderation, players have the freedom to make the world their own. With no guidelines or expectations to form obstacles, who knows what wonders can be accomplished?
With no warps, set-homes, or tpas to use, players must travel around the world on foot. Travel through this large world, see the sights, and get lost in the adventure of a new environment. It's a traditional vanilla experience perfect for desperate travelers!
Have you ever defeated another player in combat and wanted to show off your victories? Now you can! Whenever players kill another player, there is a 50/50 chance that the deceased player's skull will drop.
Server Details:
IP: venturevanilla.com
Player limit: 200
Uptime: 100%
Check out their website here!
8. StraightUpSurvival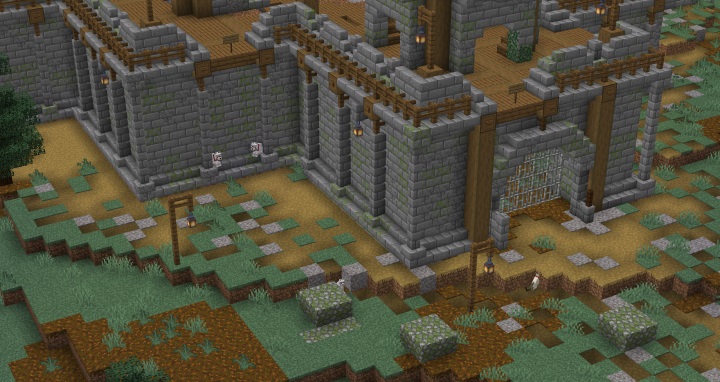 Prepare your defenses. In this survivalists' dream server, raiding, PVP, and griefing are all permitted. With limited moderation and a borderless world, it's every man for himself. How will you survive when the only thing that can protect you is yourself?
What's Awesome About StraightUpSurvival:
Strikeout into this terrifying No Man's Land and take your chances against a variety of threats looming in the distance. With no ability to claim land or chests, your only shot at survival is to build up your defenses and learn from past mistakes!
All's fair when it comes to war. In a world where raiding and griefing are allowed, players must do whatever it takes to come out on top. Will you lie in wait and strike when another player abandons their post, or suit up and challenge them one-on-one? The choice is yours.
Become a force to be reckoned with. It's kill or be killed, and no one is safe. Challenge your friends to see who comes out on top when loyalties are blurred. Team up to take down other players, or betray those closest to you. Seize victory at all costs.
There's only one thing that matters in this server: survival.
Server Details:
IP: straightupsurvival.net
Player limit: 40
Uptime: 99.00%
Check out their website here!
7. Ban Land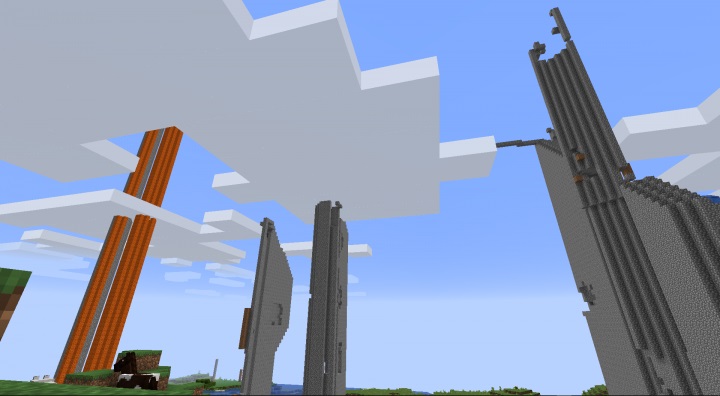 In this server, the only rule is that no rules apply. In this hardcore survival server, the entire world is unforgiving, the hostile mobs are treacherous, and hacking is permitted. With the odds stacked so high against you, how long will you survive in Ban Land?
What's Awesome About Ban Land:
In this land, there be giants! Hostile mobs such as Creepers, Skeletons, Zombies run loose, but Giants also plague the playing field. Much harder to avoid and insanely difficult to defeat, only the strongest will survive.
Sporting a high difficulty with its tweaked vanilla gameplay, Ban Land provides an exciting challenge for those eager to step through the gates and begin.
Your efforts will be rewarded! No adventure is complete without a reward, and obtainable Titles made available through powerful feats are Ban Land's desired trophies. How many Titles will you rack up during your experience?
With absolutely no rules and no regulations, nothing is off-limits in Ban Land. However, no rules also means no protections. Are you prepared for the worst?
Server Details:
IP: ban.land
Player limit: 60
Uptime: 100%
Check out their website here!
6. Mineland Network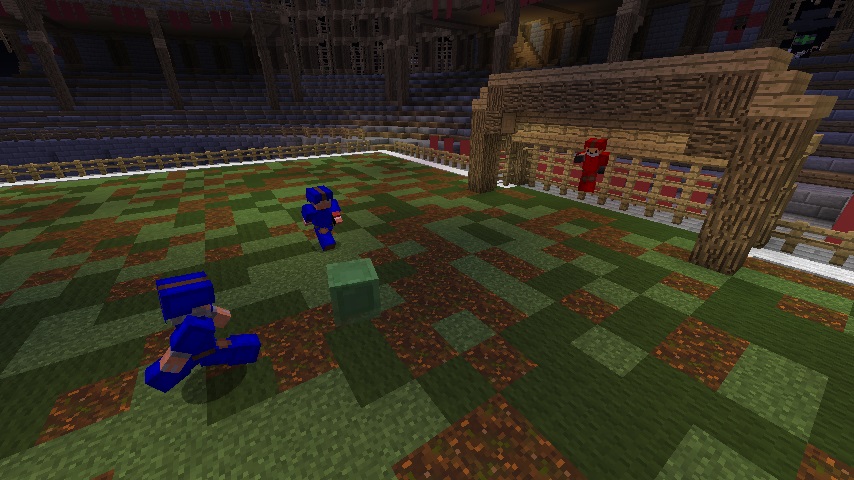 A little bit of this, a little bit of that―the perfect recipe for something extraordinary! In this delightful server, players can enjoy endless game modes and tailor their experience to their desires. Featuring a brand new 2b2t mode, bedwars, and skyblock servers, Mineland Network is sure to be an experience no Minecrafter should miss!
What's Awesome About Mineland Network:
Enjoy a brand new "2B2T" mode, where players can use cheats, adult language, and griff mode without consequences. Gather your friends and develop an exciting world with no limits!
Fight your way through the Prison, taking on powerful bosses. Featuring inter-factional wars and an exciting RPG style, this Prison is perfect for players interested in taking part in something extraordinary.
Take part in Skywars, utilizing both Solo and Team options, and receive cases with mysterious rewards within based on victories. What mysteries will you unlock? You'll never know until you try it for yourself!
Players can create their own stores on the islands in the Skyblock servers, which also includes an exhilarating 50-wave mob arena with sixteen different kits. The possibilities are endless, and every player is in for a treat!
Server Details:
IP: to.play-ml.ru
Player limit: 1,000
Uptime: 100%
Check out their website here!
5. Cosmic Craft Hub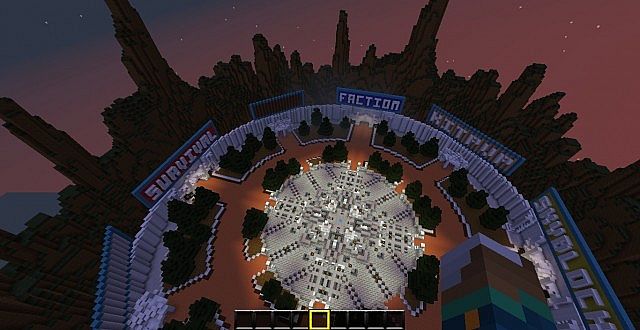 Step into the future and experience the excitement of Cosmic Craft! Featuring a variety of enjoyable features such as Factions, Survival Games, and a Mob Arena, players of Cosmic Craft will find a friendly and open community run by a strong and approachable staff. Break free of the present and become part of something amazing.
What's Awesome About Cosmic Craft Hub:
Play a variety of delightful Minigames with your friends! In addition to these minigames, players can experience the thrills of Prop Hunt Hide & Seek, Paintball, and Team Fortress all in one location!
Having an issue with the server? No sweat! Open a support ticket on their website and get helpful answers in a timely manner! The community supports enjoyable and painless gameplay, so if you experience an issue, don't be afraid to reach out.
Players can take part in monthly voting contests. The winners of these contents are eligible to win an exciting prize. Come be part of an awesome community and see what folks are raving about!
Take advantage of SkyBlocks available within the server and create a world floating in the heavens. Complete challenges and feats with the limited resources available to you off the ground and see how well you fare!
Server Details: 
IP: mc.cosmicmc.net
Player limit: 2,000
Uptime: 100%
Check out their website here! 
4. Purity Vanilla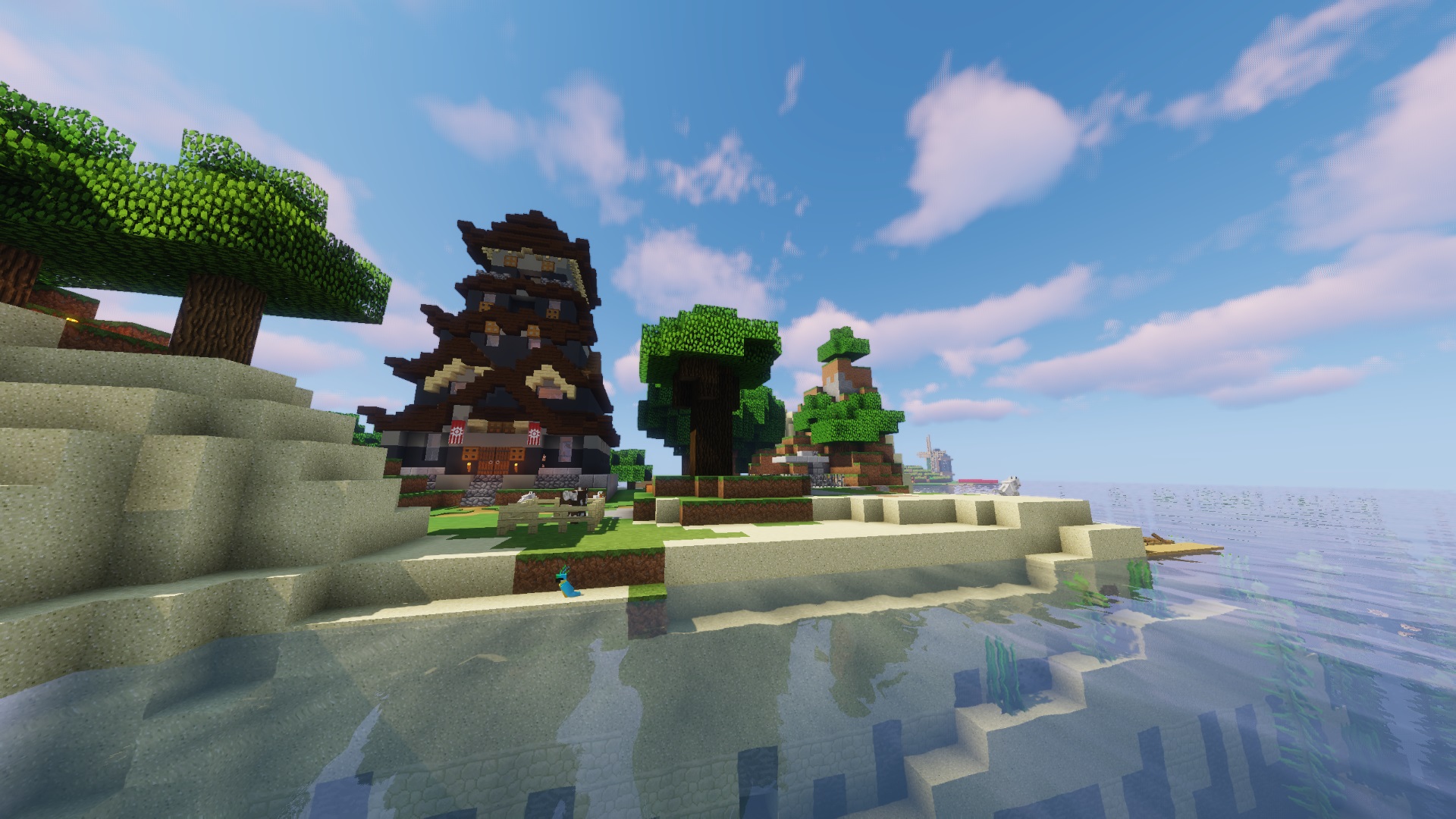 Brand new to the world of Minecraft, Purity Vanilla was created in November 2019 and has continued to delight since its arrival! Designed with vanilla gameplay in mind, reminiscent of the original Minecraft experience, and built to serve players who wish to experience the job of Minecraft multiplayer in its purest form, the whole world is left to the power of the players and nothing more.
What's Awesome About Purity Vanilla:
Become part of a rapidly growing and passionate community! When everything is left up to the players, with limited rules implemented to create an enjoyable experience for all, being part of a tight-knit group makes a world of difference.
Form alliances, make enemies, be a lone wolf―whatever path you choose, you're supported! Make new friends with other players and help gather materials to take down your rivals. 
Not eager about the possibility of experiencing griefing? No worries! Purity Vanilla offers no-grief prevention methods that allow players to avoid dealing with unwanted chaos.
With frequent updates made to the server as Minecraft updates and changes, players are always guaranteed the best playing experience possible. Take a chance and join this expansive and immersive group!
Server Details:
IP: purity-vanilla.xyz
Player limit: 150
Uptime: 99.00%
Check out their website here!
3. ArkhamNetwork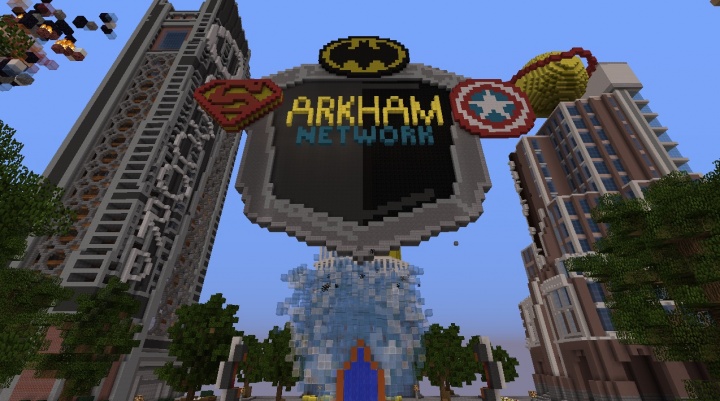 Prepare to join one of the most enjoyable Minecraft anarchy servers available! Bringing excitement from both Marvel and DC origins, this server features new game modes to increase the enjoyment of gameplay, as well as customized plugins. A wonderful world awaits just beyond the gates, so why not fly over and see what's in store?
What's Awesome About ArkhamNetwork:
Take advantage of amazing food and potion shops, as well as communal crafting tables and other resources. Players have access to wonderful tools in order to thrive, ensuring a memorable and exciting gaming experience.
Come raid factions with friends! Take on other players, make new friends, and join a compassionate and ever-growing community of Minecraft lovers looking for a one-of-a-kind experience.
Players don't have to worry about dealing with players with a bad attitude! Those who break the rules are banned (sometimes temporarily, as a warning), and these disgraced players are displayed on the server's official website alongside the reason they were banned. Become part of an amazing server that strives to create a fun and fair gaming environment.
Your feedback matters! Have an idea or a suggestion for something to improve the server? Let a moderator know! ArkhamNetwork is always updating, with new features being added to create a fun and unique style of gaming.
Server Details:
IP: mc.arkhamnetwork.org:25565
Player limit: 1,000
Uptime: 100%
Check out their website here!
2. Minewind

An experience made for adult gamers by adult gamers, Minewind offers an immersive realm with wonderful incentives to become a member of the community. Join in on random Fox Hunts for wonderful prizes, kill and loot other players, and control the weather in this delightfully bizarre and hauntingly wonderful server.
What's Awesome About Minewind:
An adults-only server designed to create a mature gaming experience for those who want something a little bit escalated from the original Minecraft community.
Featuring seasonal, daily, and weekly events, Minewind offers a unique and immersive gaming experience for all players! Keep up-to-date on their main website to see all the exciting new content and changes being made with each update.
With no admins, mods, or in-game helpers, it's every man for himself. The only rule players must abide by is no cheating, ensuring an enjoyable and fair experience.
Behold a beautiful world filled with amazing and detailed structures, Keep an eye out for the development of a delightful end game with cool things on the horizon.
Server Details:
IP: mc.minewind.com
Player limit: Unlimited
Uptime: 100%
Check out their website here!
1. Purple Prison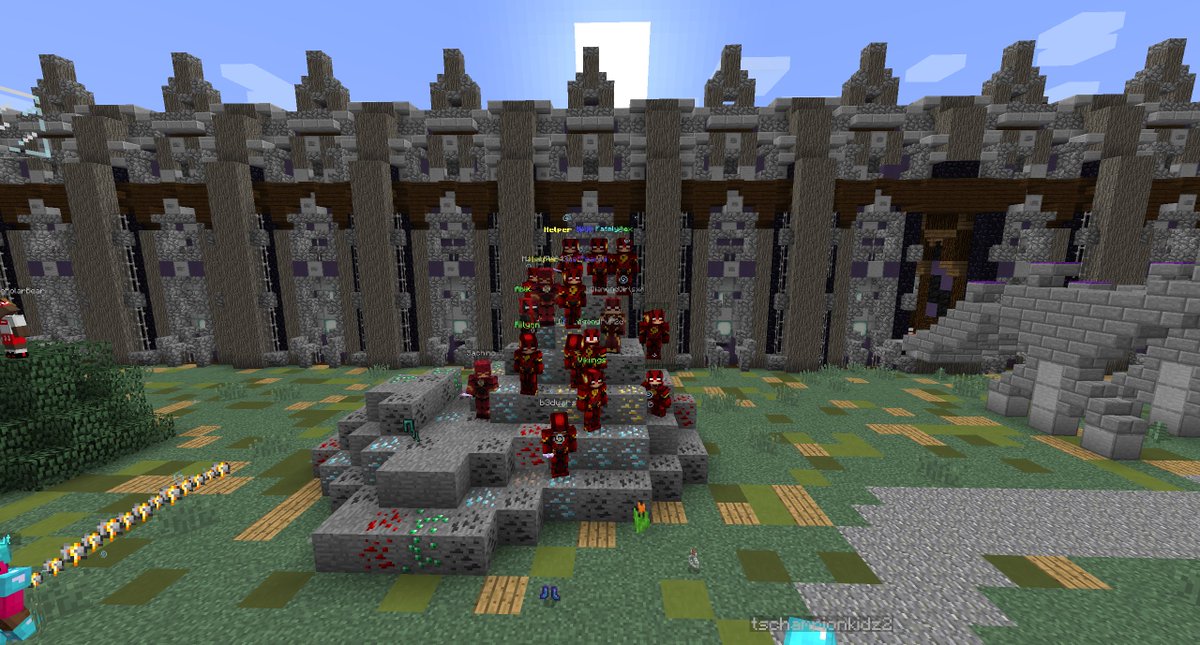 Voted as the best Prison Server in 2019, Purple Prison continues strong in 2020. Arguably one of the greatest anarchy servers, players can enjoy countless benefits from entering the community, as well as frequent incentives to continue playing. Come see what makes Purple Prison the award-winning, heart-stopping adventure the Minecraft community can't stop talking about!
What's Awesome About Purple Prison:
Take advantage of hundreds of amazing plugins, available throughout the server, and frequent drop parties. Get some amazing items and utilize them to make an experience that will have players talking for a long time to come.
Custom rank-up rewards and the ability to set up your own in-game shop are just some of the many opportunities available to all players. Gain experience for the chance to rise through the ranks and make a name for yourself.
Featuring a powerful server with no lag, offering only the best gaming experience. Why settle for less when you have access to one of the best quality servers?
Join a well-balanced community and thought-out economy. Become part of an astonishing world and all its glorious structures and landscaping. Find out what resulted in this server winning the title of Best Prison Server in 2019 out of all other anarchy servers.
Server Details:
IP: purpleprison.net
Player limit: 1,801
Uptime: 99.00%
Check out their website here!
If you enjoyed this article, you may also be interested in:
Image Gallery