Lol Best Yasuo Skins - All Yasuo Skins Ranked Good to Best
Updated: 28 Oct 2019 6:01 pm
Look fancy when rocking the Wanderer
Which Is The Best Yasuo Skin?
As in other MOBA games, skins are only for looks and dont have any connection with the gameplay, they are there to make you look and feel cooler. 
Yasuo is one of the many champions in LoL, not the most loved one since the players often "feed" when playing him, but definitely one of the most amusing ones to play.
6. Arcade (Battle Boss) Yasuo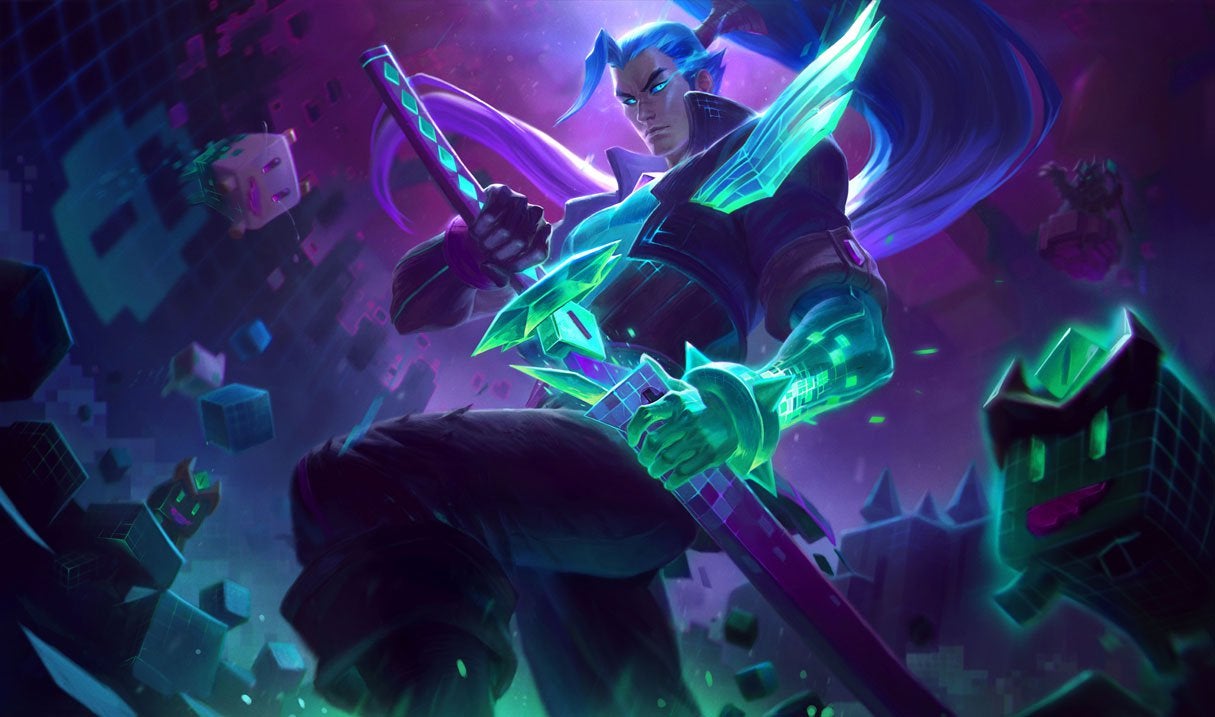 Battle Boss (arcade) Yasuo
Arcade Yasuo is the latest yasuo skin released, and probably one of the worst Yasuo skins released.  The skin looks pretty much like a 5 year old said what kind of skin he wants for yasuo, and its pretty similar to the Odyssey and Project skins. With nothing much new happening to Yasuo skin bundle, for a whopping price of 1350 RP this skin would be a last pick for most of the Yasuo players.
What makes this skin OK:
It does have a different look than a classic Yasuo skin with fresh particle changes
If you are a fan of the Arcade bundle of skins then you might like this skin
He has a new recall, sound efects, dance and a different voice
How to get Arcade Yasuo:
You can purchase it from the shop for 1350 RP or get it in Hextech crafting system
See Battle Boss Yasuo in action:
Battle Boss Yasuo Skin Spotlight
 
Battle Boss Yasuo Gameplay by Yassuo
5. Odyssey Yasuo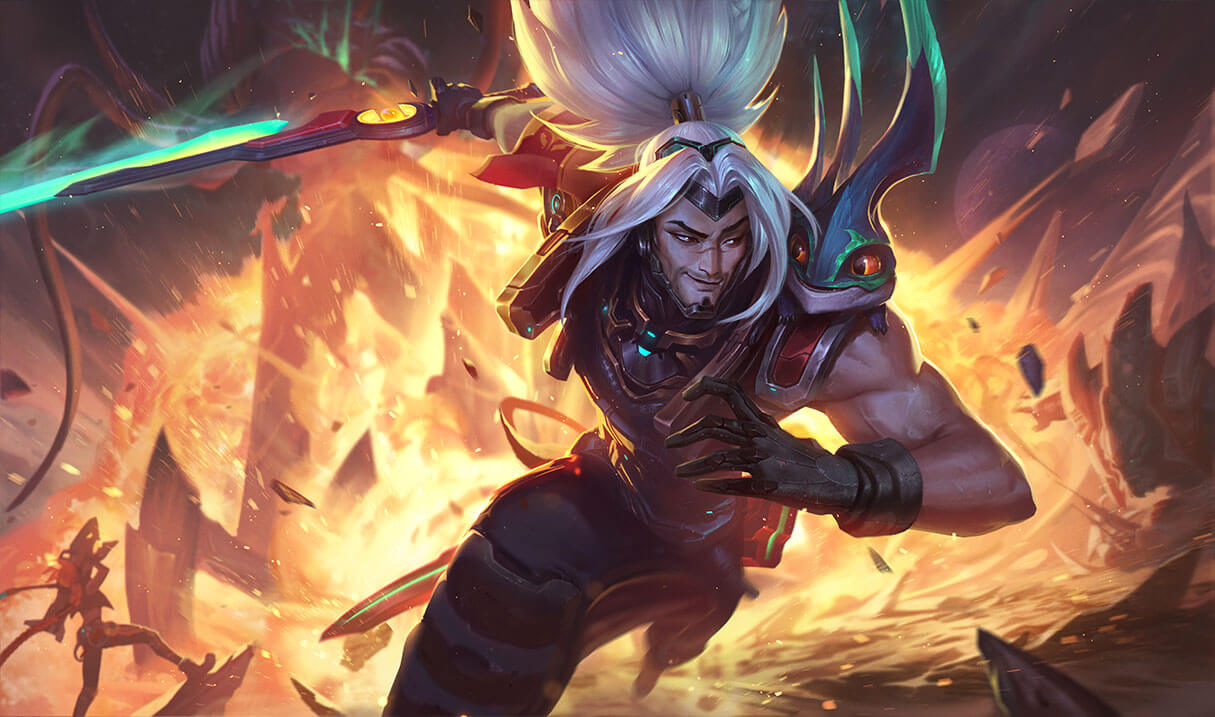 Odyssey Yasuo- the Space Captain
One of the newest Yasuo skins released during the Odyssey event, Odyssey Yasuo goes to one of our last spots for the Yasuo skin rankings.
Although it looks pretty good, Odyssey Yasuo is not good for gameplay, mostly because of its small tornado look that makes it kind of difficult to focus (especially if you played a lot of Yasuo before). Most of the classic Yasuo persona remains in this skin and it can seem to quite a lot of people a letdown, especially because it costs quite a lot of RP (1350).
What makes this skin Ok:
It definitely looks cool, theme of the skin is high-tech,space-captain Yasuo, and if you are into SF and Space then this is a nice skin for you
It has a new model for Yasuo and his sword, with diferent particles on all of his abilities, a new dance and a freshly looking recall
He also has a pet named Space Lizard that doesnt do much but if you are  into pets then this cute lizard might talk you into buying Odyssey Yasuo
How to get Odyssey Yasuo:
You can purchase Odyssey Yasuo for 1350 RP at the LoL in-game Store, or get it in Hextech crafting syste,
See Odyssey Yasuo in Action:
Odyssey Yasuo Skin Spotlight
 
Odyssey Yasuo Gameplay by Yassuo
4. PROJECT: Yasuo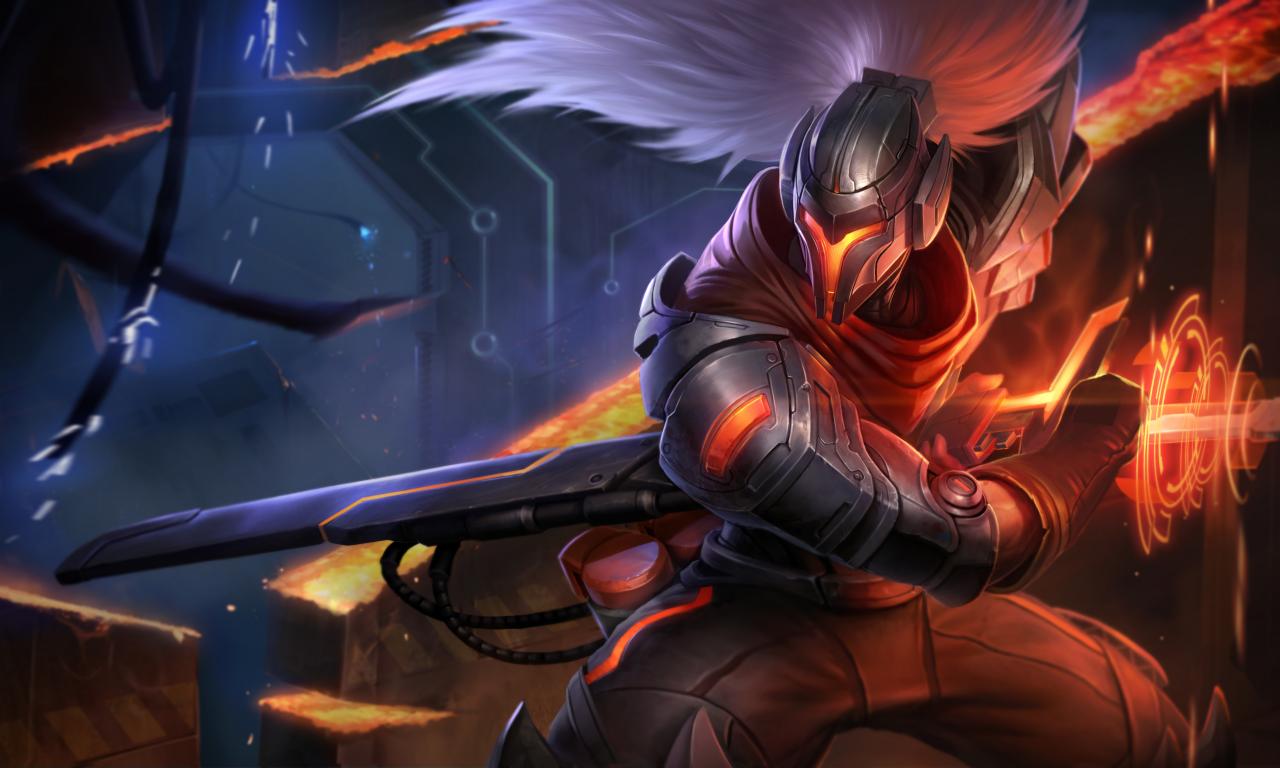 PROJECT: Yasuo- the cyborg Wanderer
A part of the PROJECT "project" from riot, PROJECT: Yasuo is a skin that brings Yasuo straight into Sci-fi/Cyborg realm. While the core of the distant blademaster stays, the PROJECT skin gives Yasuo a completely different feel. It has a great model and it is liked by many Yasuo players. The only problem is the price, for 1350 RP it may be better to wait for a sale to get the skin.
What makes this skin Good:
A completely different feel when playing the PROJECT skin that gives you that "cool" vibe when rocking it
A completely different look, sound, ability particles, and dance
If you are willing to give some extra RP to buy this skin most people say it will pay out to you, especially if you are into Sci-fi and Mechanic artistic work
How to get PROJECT: Yasuo:
You can purchase it for 1350 RP in the store, or get it in Hextech crafting system
See PROJECT: Yasuo in action:
PROJECT: Yasuo Skin Spotlight
 
PROJECT: Yasuo Gameplay
3. Blood Moon Yasuo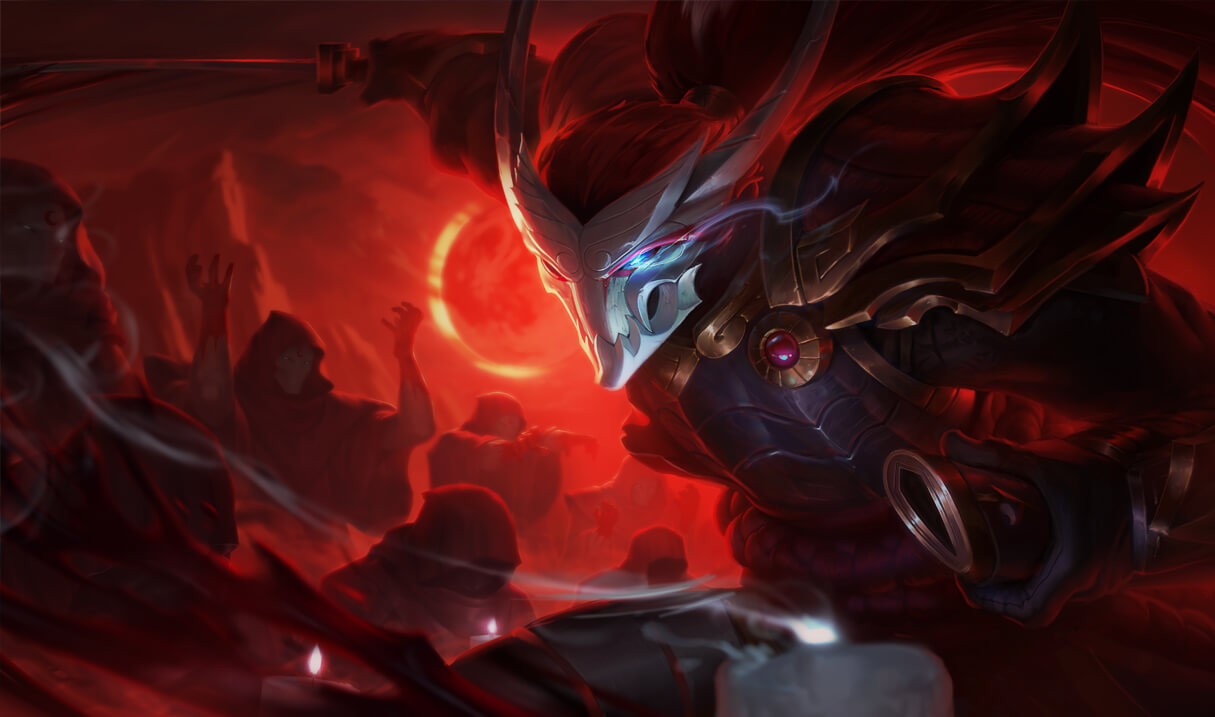 Blood Moon Yasuo, the Ionian Fire Festival menace
Released during the Ionian Fire Festival, Blood Moon Yasuo is one of the Yasuo player's favourite skin picks. He presents a dark spirit in the festival.
When playing this skin you feel like a bloodthirsty assassin ready to slay everything in its path. The skin follows a simple, but yet delicate feel and gives you a smooth gameplay.
There might not be so much flashy things on this skin but it definitely feels a lot better then the previous skins. It also costs less (975 RP) then the previous skins.
What makes this skin Very Good:
New model for Yasuo and his sword, new particles on his abilities, auto attack, dance and recall
A very smooth feel with delicate lines and an amazing blood splash efect on his basic attacks
This is a very consistent skin that gives you an advantage in few "Broken" particles (for instance its hard to notice when the Tornado on his Q is ready to use on this skin), but leave that problem to your opponent ;)
How to get Blood Moon Yasuo:
You can buy it in store for 975 RP, or get it in Hextech Crafting
See Blood Moon Yasuo in action:
Blood Moon Yasuo Skin Spotlight
 
Blood Moon Yasuo Gameplay
2. Nightbringer Yasuo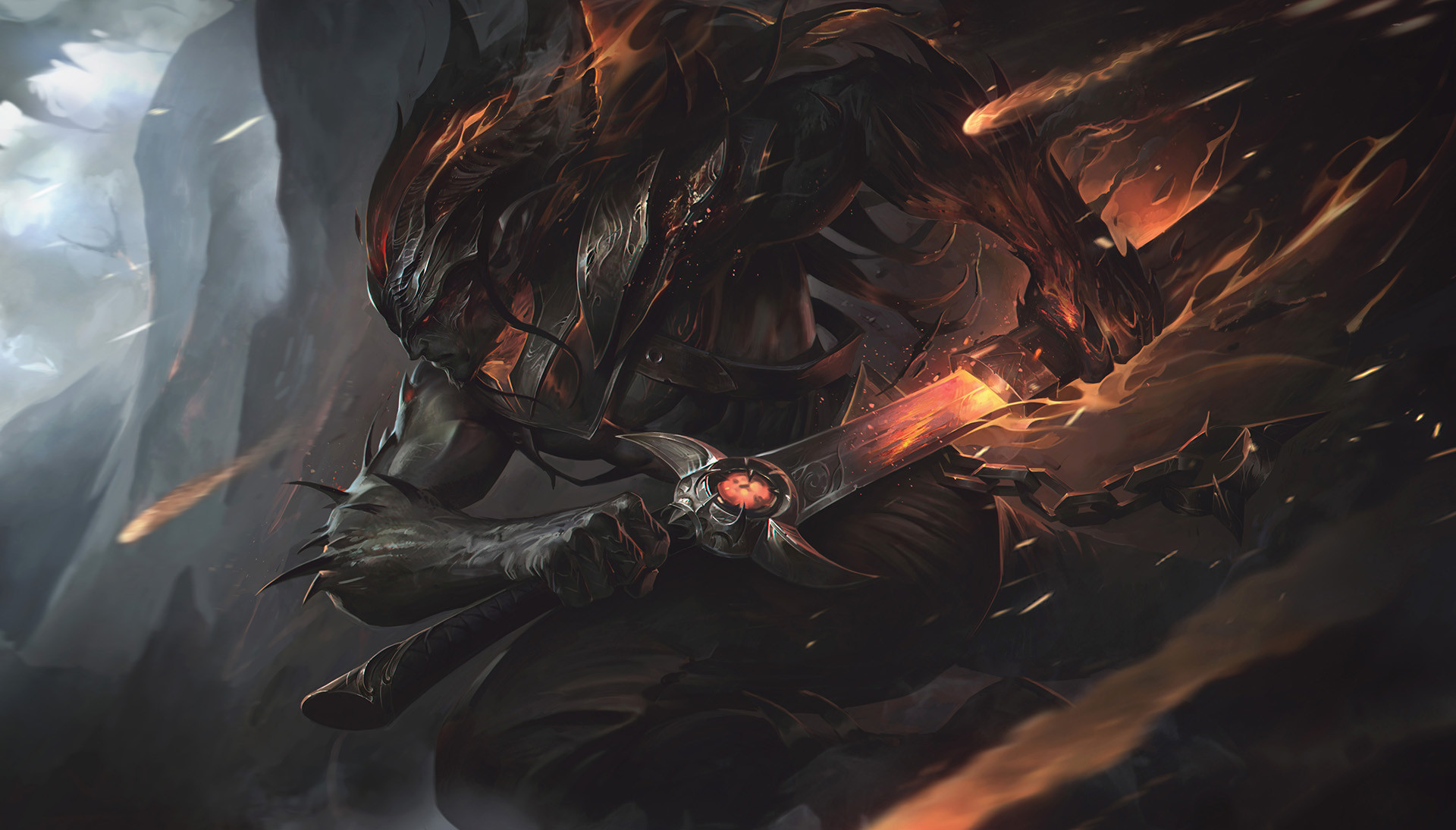 Nigtbringer Yasuo-The Terror Bringer
The only Yasuo Legendary skin, Nightbringer Yasuo takes one of our top spots for Yasuo skins.
The skin represents Yasuo as a demonic warrior of chaos and boy do you feel badass when you are rocking this skin. With everything that comes with the Legendary skin, it takes the Yasuo experience to a completely new level. You will be slicing and dashing everywhere while the trail of chaos remains behind you.
The only disadvantage of this skin is that some players complain about the length of his sword because it gives you a feel of the shorter AA and Steel Tempest range.
What makes Nightbringer Yasuo excellent:
A completely new model for Yasuo and his sword, a fresh voice over with special interactions (first blood, certain champions etc.), a new recall, ability particles and so on
A different experience on the champion, clean lines and a great feel while playing it
As I said, you will feel Badass, with this concept it gives you the feel like you can take on every one from the enemy team, even all 5 of them (this is bad news for his allies,  oops)
How to get Nightbringer Yasuo:
Being a Legendary skin it will cost you 1820 RP in the store, or if you are lucky (like me :) ) you can get it in Hextech crafting system
See Nightbringer Yasuo in action:
Nightbringer Yasuo Skin Spotlight
 
Nightbringer Yasuo Gameplay by Yassuo
1.High Noon Yasuo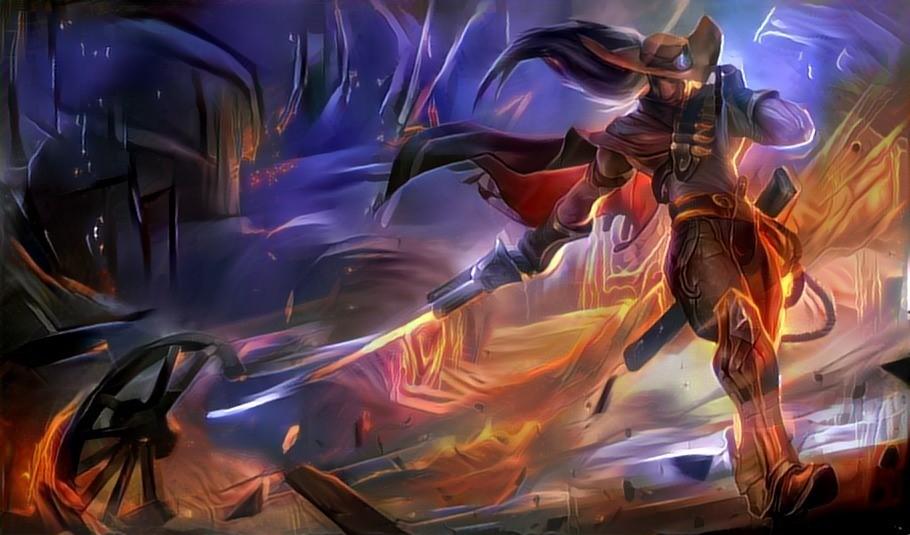 High Noon Yasuo. The Lonesome Cowboy
High Noon Yasuo, a skin that represents Yasuo as a Wild West ronin-outlaw.  With a fresh new look for Yasuo and an extremely satisfying gameplay this skin is on the top of our Yasuo list.  It delivers its concept very well  and you will feel great when playing it.
Because of it smoothness and clean feel while playing it, its mostly a number 1 pick for most of the professional Yasuo players. And what is good- its one of the cheapest Yasuo skins out there.
What makes this skin Amazing:
Major changes for Yasuo and his sword, giving him that cowboy from the west look
Fresh look on his particles,  dance, and recall.  If you are a fan of the old western movies or a Wild West theme overall then you will be all over this skin.
As mentioned,  if you want to use Yasuo to climb elo, and look cool while doing it, this skin feels to most players the best to play and to be honest, so it does to me too :)
How to get High Noon Yasuo:
You can purchase it at shop for 975 RP, or get it at Hextech Crafting system
See High Noon Yasuo in Action:
High Noon Yasuo Skin Spotlight
 
High Noon Yasuo Gameplay
You may also be interested in:
Image Gallery