[Top 3] Genshin Impact Best Builds For Bennett
Updated: 22 Aug 2021 8:25 pm
Bennett, the four-starred superstar
Ah, Bennett. The four-starred support character that everyone loves. In contrast to the other Pyro characters in the game, Bennett seems to be the only one that works better as a Support rather than a main DPS.
Bennett is also a healer, which is quite ironic remembering the amount of DMG Pyro brings. But, if anything, that just points out how much of a great character he is.
There are quite a few good reasons why Bennett is a great character; his Elemental Skill, Passion Overload, brings in Pyro DMG through his sword. Holding the Elemental Skill will also do this as it launches the enemies. Charging the skill longer will result in a greater Pyro DMG and trigger an explosion (Bennett is also launched but he takes no DMG).
His Elemental Burst, Fantastic Voyage, creates an Inspiration Field that deals an AoE Pyro DMG. Characters within the field will get their HP regenerated up to the 70% mark, the amount of healing is based on Bennett's Max HP. After the 70% mark, characters will instead get an ATK boost which is scaled to his Base ATK.
He's just that good already to begin with.
Here are the best 3 builds to maximize your Bennett.
3.  Pyro Support Build: Skyward Blade – Noblesse Oblige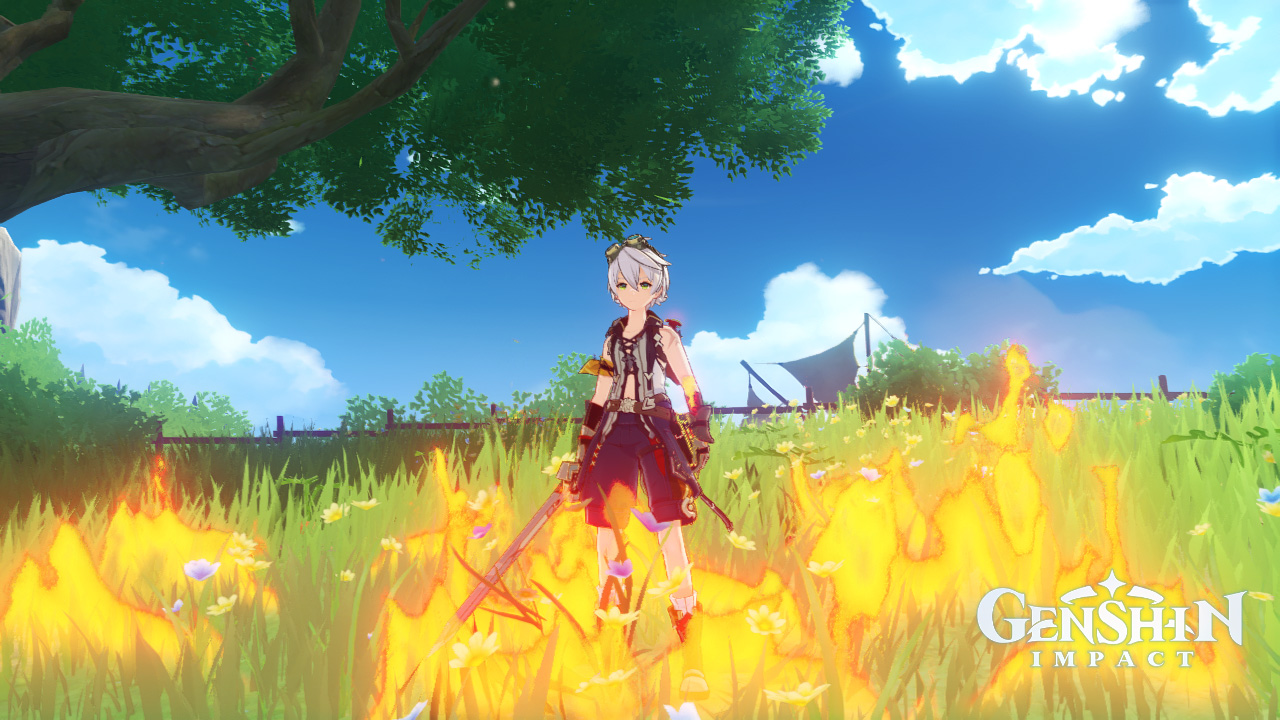 To make Bennett the best Support you could possibly imagine, using Skyward Blade and the full Noblesse Oblige set would be the best call to make.
The Skyward Blade is perhaps Bennett's best weapon in general. It increases his CRIT Rate by 4-8%, and then triggers Skypiercing Might after Elemental Burst. Skypiercing Might will increase Movement SPD by 10% and also ATK SPD  by 10%. In addition, DMG from Normal and Charged Attack is also raised by 10-40% for 12 seconds. The numbers are according to its Refinement level.
Equipping two-pieces set of the Noblesse Oblige set will activate a 20% bonus Elemental Burst DMG and the full set will further increase all party members' ATK by 20% for 12 seconds. What kind of boost is better than this if Bennett is your support?
The Noblesse Oblige set is great because it compliments Bennett's Elemental Burst so well. The 20% DMG, and the ATK boost given by the set supports his original ATK boost from the field. This is a very great pair for a Support character if I say so myself. 
Having these two effects combined will optimize particularly his Elemental Burst, which is why this build is great for him.
Furthermore, keeping in mind that his healing ability is based on his Max HP, looking for artifacts wouldn't be as hard. Genshin Impact loves to give us HP boost on artifacts.
Why the Support Build Is Great:
Bennett's Elemental Burst is optimized through and through
This set also boosts ATK not only for Bennett but the whole party
The artifacts set and the weapon both support the constant use of his Elemental Burst
Pyro Support Build: Skyward Blade – Noblesse Oblige full details:
2.  Physical Build: Aquila Favonia – Bloodstained Chivalry & Gladiator's Finale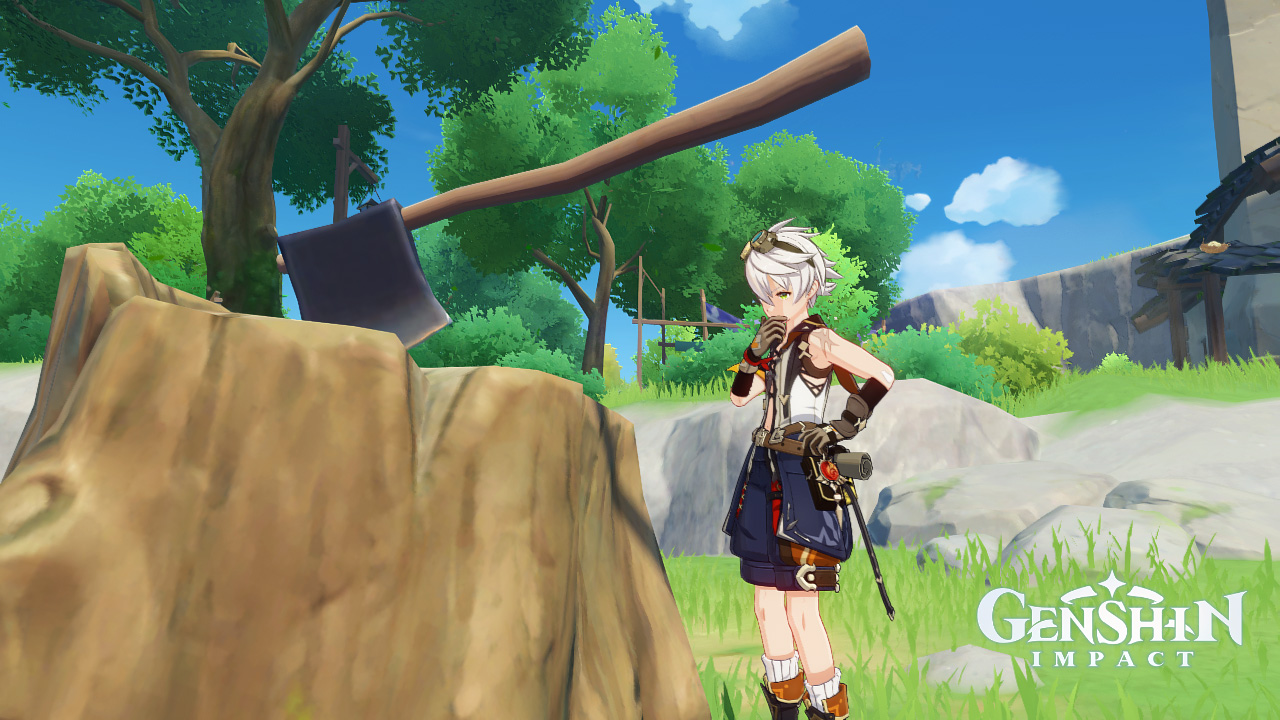 This is a very familiar set, I reckon. But there's really no better combo than Bloodstained Chivalry and Gladiator's Finale if you're looking to build a Physical DPS character and this, too, applies to Bennett.
You have two choices for the Physical Build: either equip two-pieces each, or you can use the complete set of Gladiator's Finale instead. The two-pieces of the Bloodstained Chivalry set gives you a 25% Physical DMG while Gladiator's Finale boosts your ATK by 18%.
On another note, Gladiator's Finale full set will give you 18% increased ATK and another 35% Normal ATK bonus for Bennett because he uses a Sword.
Skyward Blade is also a great choice for this. But, just for the sake of it, I'm gonna say Aquila Favonia makes a great replacement.
The sword boosts his ATK by 20-40%. When you take DMG, the soul of the Falcon of the West will awake and regenerate HP equal to 100-160% of ATK and then deal another 200-320% ATK DMG to surrounding enemies. This can only take effect once every 15 seconds. The % number all refers to its Refinement level.
Quite obviously, the sword and the set (whichever you end up using) will raise Bennetts ATK by a lot. Though, if you really want to focus on his Physical DMG than his ATK overall, The Bloodstained Chivalry and Gladiator's Finale pair along with Aquila Favonia will be a better choice. 
Well, using Skyward Blade would be even better if you have it in your inventory. But if not, this weapon is ready to be in charge while doing its job well.
Why the Physical Build Is Great:
The build boosts Bennett's overall ATK 
The Gladiator's Finale helps in boosting you ATK in general, not only focused on the Physical DMG
If you're using the full Gladitor's Finale set, his overall ATK will be +18% plus an additional of 35% for his Normal and Charged Attacks 
Gladiator's Finale is fairly easy to farm
Physical Build: Aquila Favonia – Bloodstained Chivalry & Gladiator's Finale full details:
1. Free-to-Play Build: Festering Desire – Crimson Witch of Flames and The Exile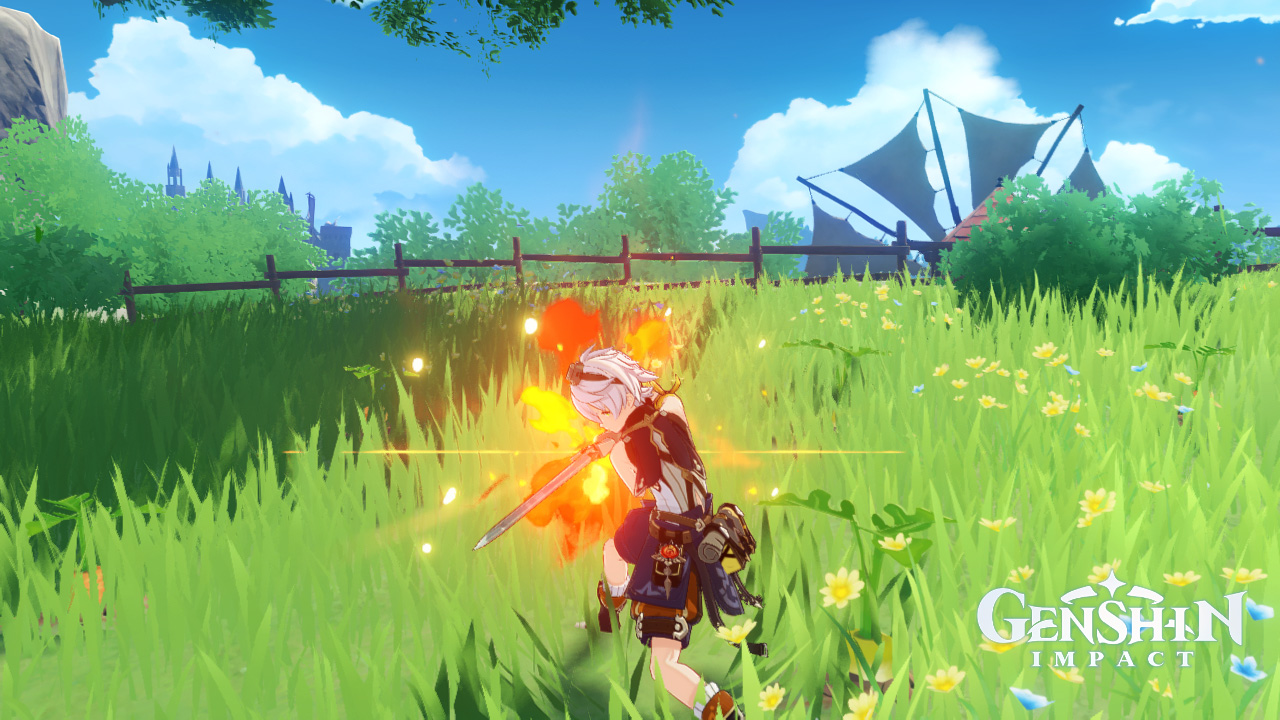 Now, I understand not everyone has it in them to keep on pulling banners to get randomized weapons. Gacha can be traumatizing. This build is a great one to use with, well, less effort.
Assuming you've finished The Chalk Prince and the Dragon Event, you have a free, Refined, Festering Desire in your possession, which is great. This sword raises the DMG done by Elemental Skill by 16% and then Elemental Skill CRIT Rate by 6%. Amazing, right?
But, in case you did not partake in the event, Sacrificial Sword is also a good replacement. The sword boosts your Energy Recharge, and then has a 40-80% chance of ending your Elemental Skill's CD after dealing DMG to the enemies with the skill. It can only occur once every 30-14 seconds. These numbers are according to the Refinement level.
The artifact set for this is The Crimson Witch of Flame and The Exile.
To be honest, this is a bit tricky. I reckon you can either use the Crimson Witch of Flame full set or you can use it with The Exile two by two. 
The Crimson Witch of Flame set gives you a +15% Pyro DMG Bonus if you equip two pieces, and then increases the DMG done by Overloaded and Burning by 40%, Vaporize and Melt DMG by 15%, and then raising the two-pieces set effect by 50% for 10 seconds when you use Elemental Skill. This is stackable up to 3 times.
That said, the Crimson Witch of Flame set will mainly help Bennett's Pyro Vision to its fullest.
If you choose to use only two and another two of The Exile, you will get a 20% Energy Recharge bonus. Or you can also use the two-pieces Scholar set because it literally gives you the same effect.
Combining the two sets will also boost his Elemental rather than Physical. But, at the end of the day, Bennett is a Support and this set is really great to boost his Elemental power.
Why the Free-to-Play Build Is Great:
It raises his Energy Recharge by a lot
The build focuses more on boosting his Elemental Skill, DMG wise
But his Elemental Burst gauge will be filled in rather quickly with the effects given
Free-to-Play Build: Sacrificial Sword – Crimson Witch of Flames and The Exile full details: 
You May Also Be Interested In:
Image Gallery