[Top 10] Dota 2 Best Initiator Heroes That Wreck Hard!
Updated: 12 May 2022 12:55 am
Get Stomped.
A typical game of Dota always revolves around teamfights, these teamfights can make or break the game. Hence, it is important to have an initiator who can successfully begin the team fight for your team so you can follow up with further damage and disables. There are various initiators in the game, but not all are equally good.
To help you find the best initiators to enhance your gameplay, we have compiled this list of the best 10 Initiator Heroes that Wreck Hard. These heroes are very much relevant in the current meta, hence they help you dominate your games!
10. Phoenix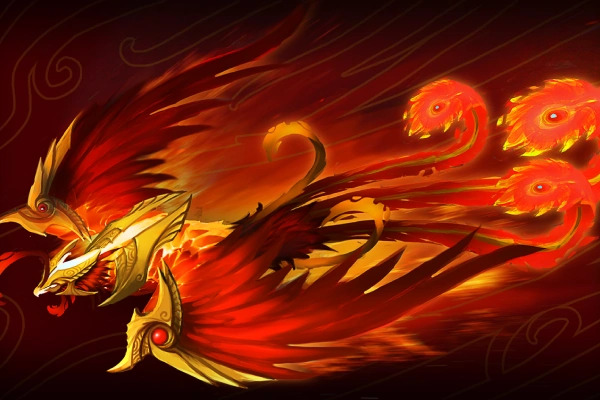 If you're lacking a support/healer in your ranked games, Phoenix can fit the bill quite easily. Not only is he known to heal allies, but he can also deal AoE damage to his foes. Phoenix's most important spell has to be the Fire Spirits, which not only does great damage to the hordes, it slows them and reduces their movement speed. The spirits can be prioritized and maxed first, this can prove to be useful in the late game. You also have minor mobility with Icarus Dive, which also deals damage to enemies nearby! 
What makes Phoenix a great initiator?
Sun Ray can heal exceptionally well
Spirit Vessel can also heal enough from the early levels
Items to buy on Phoenix
Spirit Vessel
Heaven's Halberd
Veil of Discord
Aeon Disk
Force Staff
https://dota2.fandom.com/wiki/Phoenix
9. Spirit Breaker
You will never know what hit you if you have a farmed Spirit Breaker in the enemy team! Not only do you have the chance to get ganked, but you also are exposed to the enemy team! This space cow hits like a truck! And let's not get started on the bashes! The 17% chance feels like 71 if SB is on the enemy team! The hero is low complexity so all you have to do is charge your foes and grab some popcorn while you hit them!
Why is Spirit Breaker a great initiator?
Global ability to gank enemy/escape from them
High mobility and stun potential
Menace to invis and nimble heroes! 
Items to buy on Spirit Breaker
Shadow Blade
Drums of Endurance 
Black King Bar
Aghanim's Shard
https://dota2.fandom.com/wiki/Spirit_Breaker
8. Legion Commander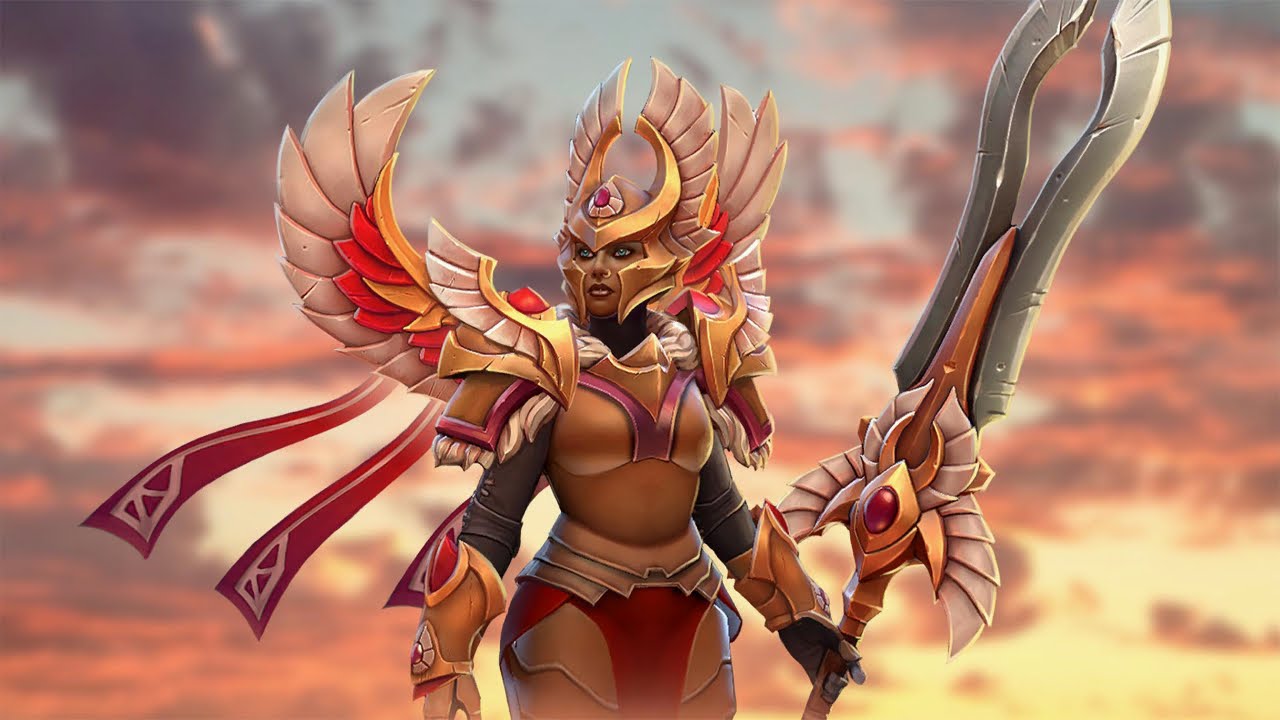 This war commander has slain more foes than anyone else on this list. Her grit and vigor have resulted in abilities that make her invincible. She leaves no stone unturned when it comes to the battlefield. Legion Commander is known to lock enemies down and deal some serious damage to them. She is a nuisance right from the first initial levels, AoE damage and lifesteal allow her to sustain and deal damage in the lane as well as in the jungle. If you get enough Dual damage, you just might one-shot the enemy support! 
What makes Legion Commander a great initiator? 
Becomes an active hero with the purchase of Blink Dagger or Shadow Blade.
Overwhelming Odds is a great AoE ability that provides movement speed while dealing damage to enemies.
Press the Attack provides a dispel along with 60 HP/s regen which is enough to turn a fight around! 
Items to buy on Legion Commander
Blink Dagger
Black King Bar
Blademail
Heaven's Halberd
Desolator
https://dota2.fandom.com/wiki/Legion_Commander
7. Batrider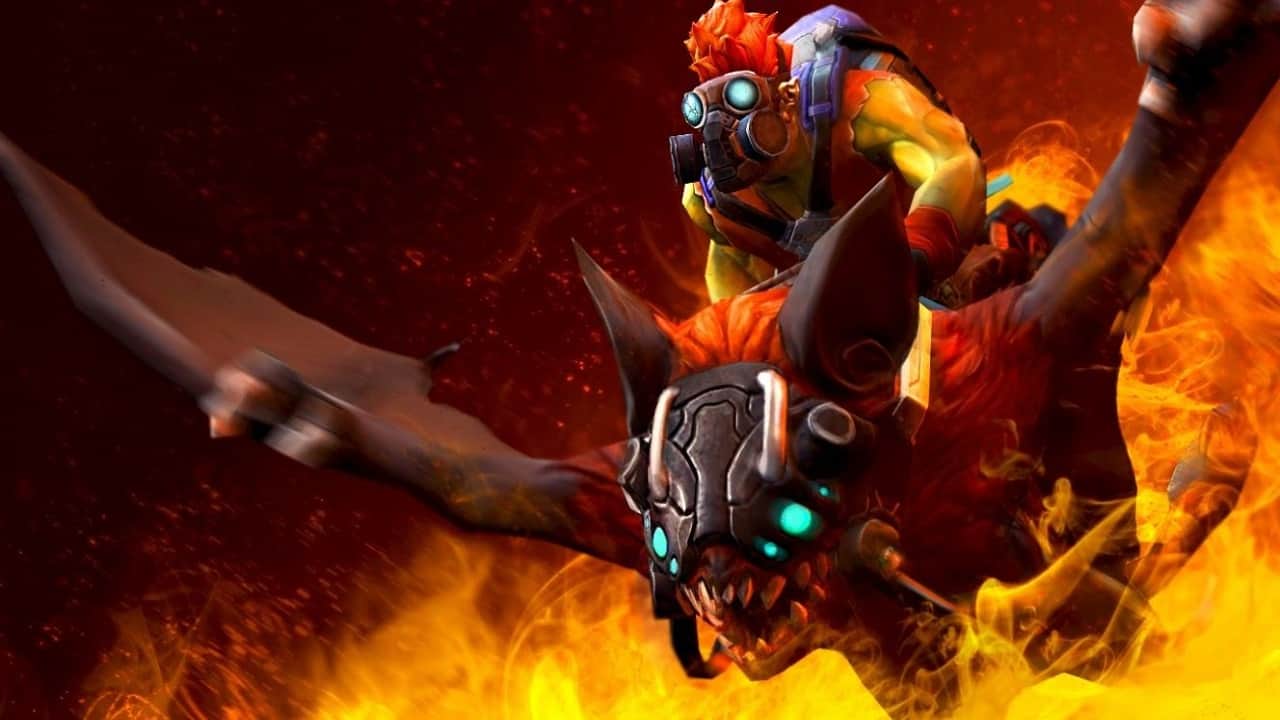 Batrider is quite the favorite of most initiators in the current meta, as he is picked to provide great early game domination and control potential. His laning phase is quite impeccable due to the sheer amount of magical damage output that he provides. If you aren't careful enough, then you may be susceptible to heavy damage courtesy of the napalm stacks! Along with dominating the laning phase, Batrider is successful in dominating the late game if not contained! 
Why is Batrider a great initiator?
Low CD on spells, effectively spamming and slowing his foes.
High AoE magical damage that can further be amplified.
Great flex pick, can initiate well regardless of the role
Items to buy on Batrider
Blink Dagger
Black King Bar
Boots of Travel
Force Staff
Aghanim's Scepter
Refresher's Orb
https://dota2.fandom.com/wiki/Batrider
6. Earthshaker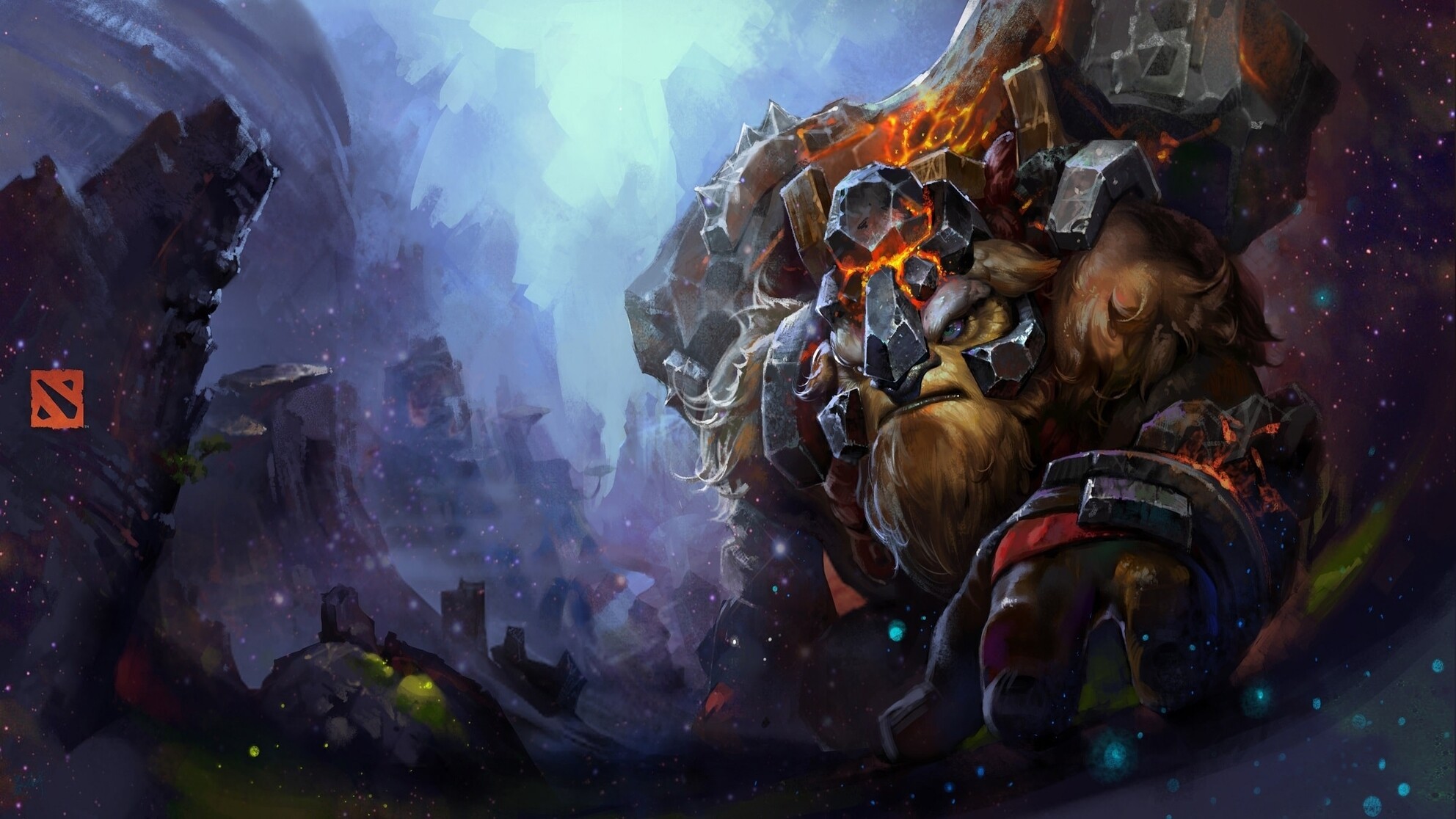 If there is one hero that every illusion-creating hero hates, then it has to be Earthshaker. The sheer magnitude of his spells causes all the illusions and enemies in a close area to eviscerate. Earthshaker makes their life a living hell as he can be played in multiple positions and all he needs to be active is a Blink Dagger! You may even end up doing more damage if multiple heroes are close to each other, and maybe a rampage if you're lucky! 
Why is Earthshaker a great initiator?
Immense magical AoE damage
Echo slam alone can counter all illusions
Chain stuns that can result in kills if followed up by his team
Items to Buy on Earthshaker
Blink Dagger
Glimmer Cape
Ghost Scepter
Force Staff
Aghanim's Scepter and Shard
https://dota2.fandom.com/wiki/Earthshaker
5. Clockwerk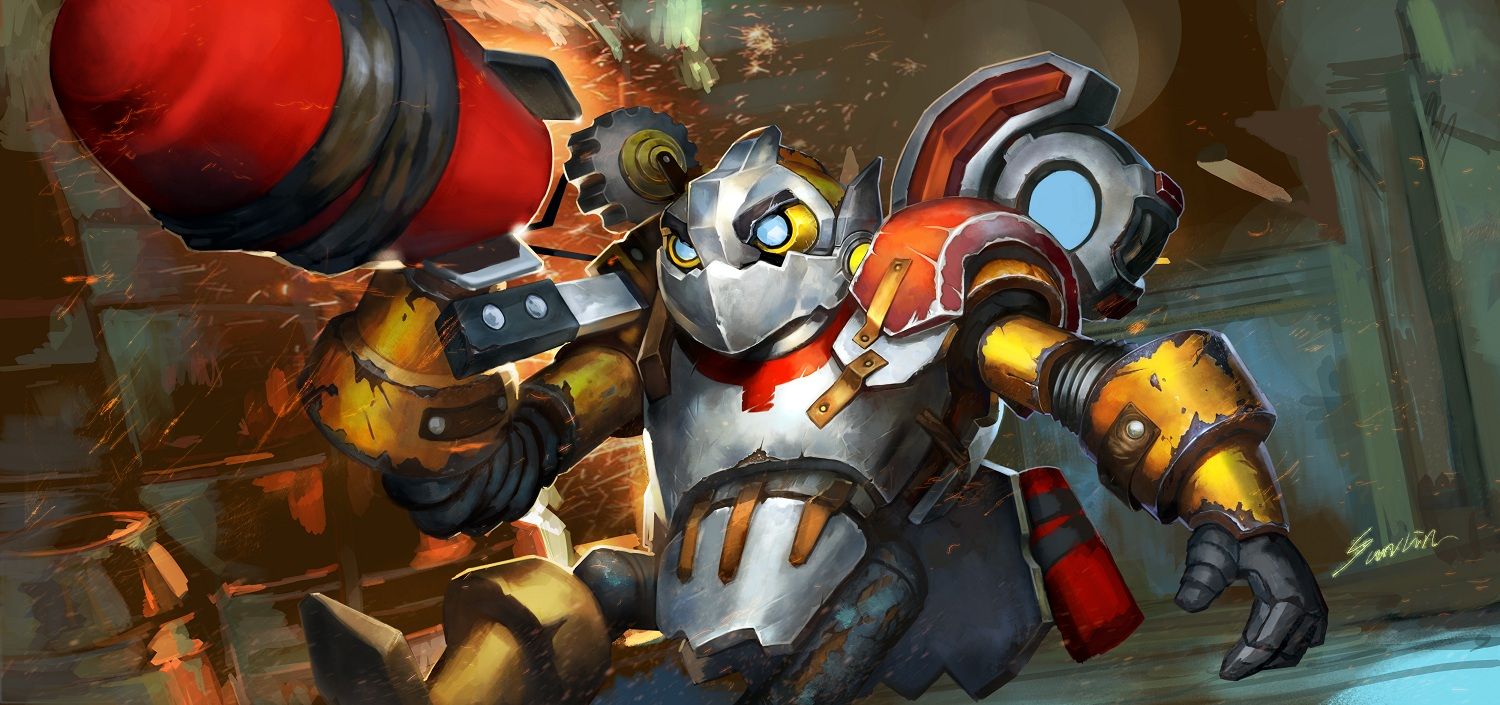 Another mechanical genius on our list is the Clockwerk! Often played in the offlane or as roaming support, early rotations can cause great damage to core heroes. After reaching level 6, the Hookshot makes sure the enemies hiding in the distance are caught and punished. All of his skills can help gank enemies due to the scout and lock down their potential of them. Only the players who are brilliant at positioning know how to stay away from this robotic menace! 
Why is Clockwork a great initiator?
Clockwerk can easily catch split pushing heroes with his Hookshot and prevent them from escaping with Power Cogs and Battery Assault.
He can find enemies hiding in trees with his Rocket Flare.
Items to buy on Clockwerk 
Blademail
Pipe of Insight
Aghanim's Shard and Scepter
Force Staff
https://dota2.fandom.com/wiki/Clockwerk
4. Enigma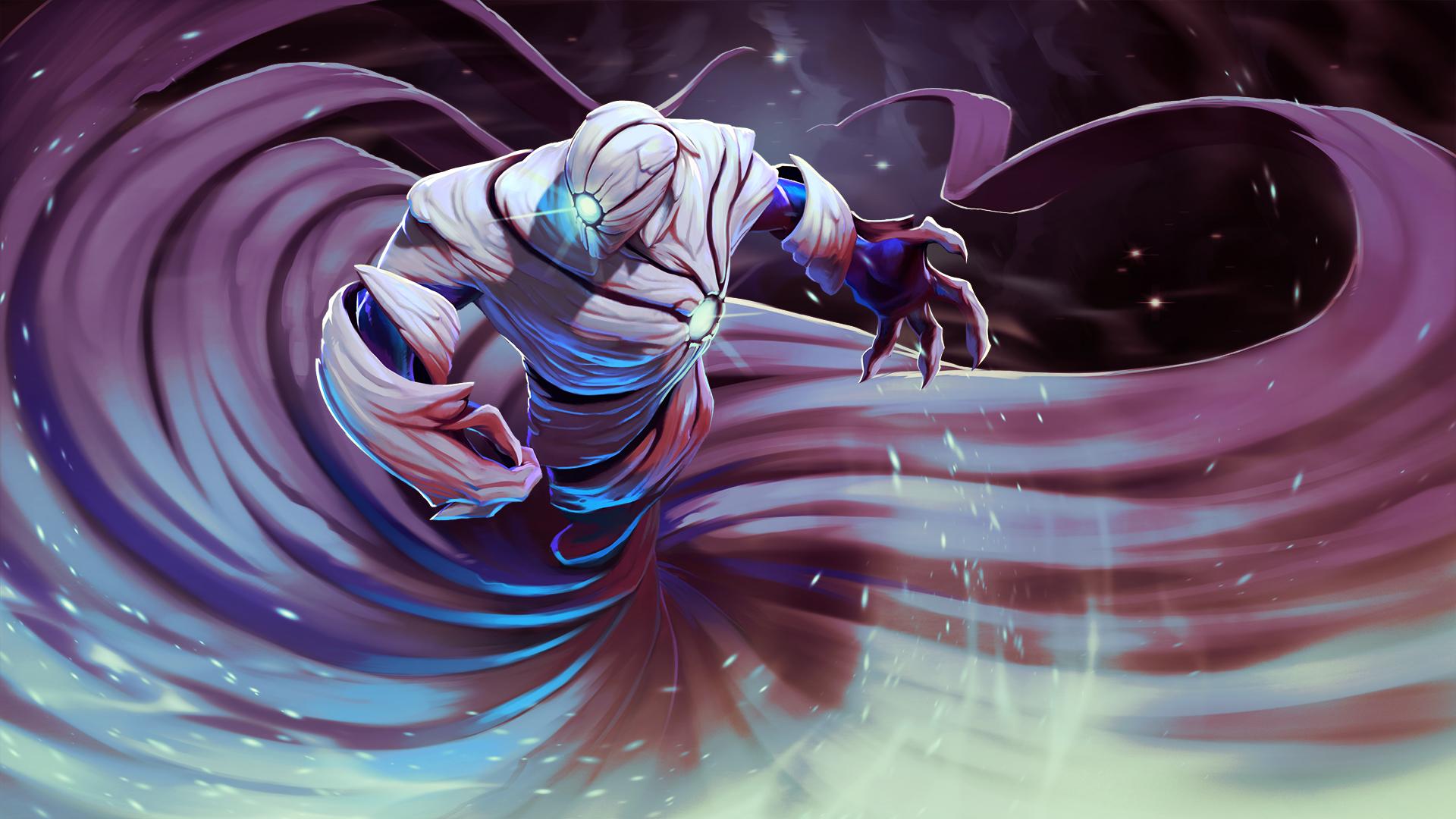 The mystery of this being lies within the abyss, often known to bend and manipulate time. Enigma is a deadly force that is feared by every other dota player! Enigma has various tools which help him farm faster and efficiently. He is known for split-pushing and his almighty ultimate, the Black Hole. It is regarded as one of the best ultimates in the game! It can change the trajectory of the game, turn around team fights and make enemies rage quit! 
What makes Enigma a great initiator? 
Immense crowd control potential 
The farm can be accelerated with high levels of Demonic Conversion, leading to stronger Eidolons!
Can deny ranged creeps to create Eidolons which can further be used to jungle or harass enemies right from level 1.
Items to buy on Enigma
Blink Dagger
Black King Bar
Aghanim's Scepter
Refresher's Orb
https://dota2.fandom.com/wiki/Enigma
3. Tidehunter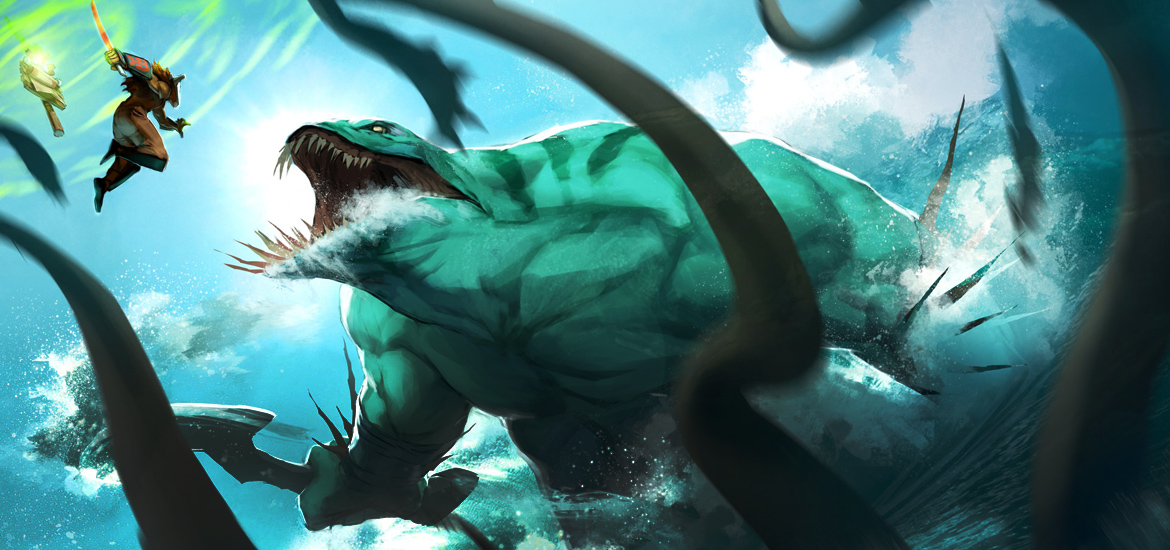 Tidehunter does exceptionally well against melee heroes, especially against the squishy ones with low armor. With little to no damage being dealt by his laning carry due to Anchor Smash and high base armor, they have no choice but to ignore this melon man during teamfights! But this does not mean that Tide ignores them, he ferociously pounces on him to ravage and decimate his carriers and eventually wipe off the entire team. 
Why is Tidehunter a great initiator? 
Kraken Shell and Anchor Smash make it very difficult for enemies to damage Tidehunter.
Ravage will lock the whole enemy team down. 
Anchor Smash reduces base damage, which is the majority of a carry hero's auto-attack damage.
An Aghanim's Scepter upgraded Gush slows down and reduces the armor of all heroes.
Items to Buy on Tidehunter
Blink Dagger
Shiva's Guard
Lotus Orb
Aghanim's Scepter and Shard
Force Staff
https://dota2.fandom.com/wiki/Tidehunter
2. Axe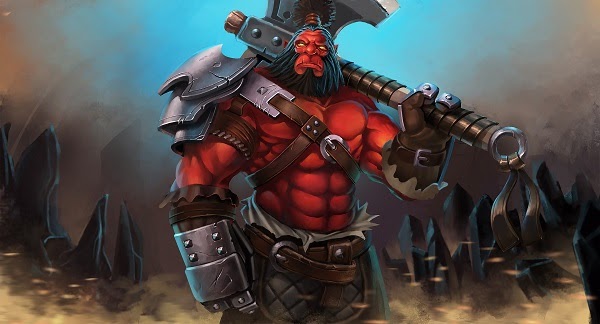 Doing immense physical damage right off the bat is quite unheard of in the early stages of the game, but Axe is one noble exception! A few Counter Helix spins and boom you're dead! It gets messy to communicate with your team as you have more units around you, the more damage the Axe Call does. No matter how farmed you are as a carry hero, all it takes is one Axe Blink Call to get you down to 0 HP in no time. 
Why is Axe a great initiator?  
Berserker's Call helps to lock down multiple enemy heroes at once
Counter Helix combined with Blade Mail clears waves quickly.
Talents that scale well against illusions
Offers great initiation, allowing his team to follow up. 
Items to Buy on Axe
Blink Dagger
Blade Mail
Aghanim's Scepter and Shard
Force Staff
Crimson Guard
https://dota2.fandom.com/wiki/Axe
1. Magnus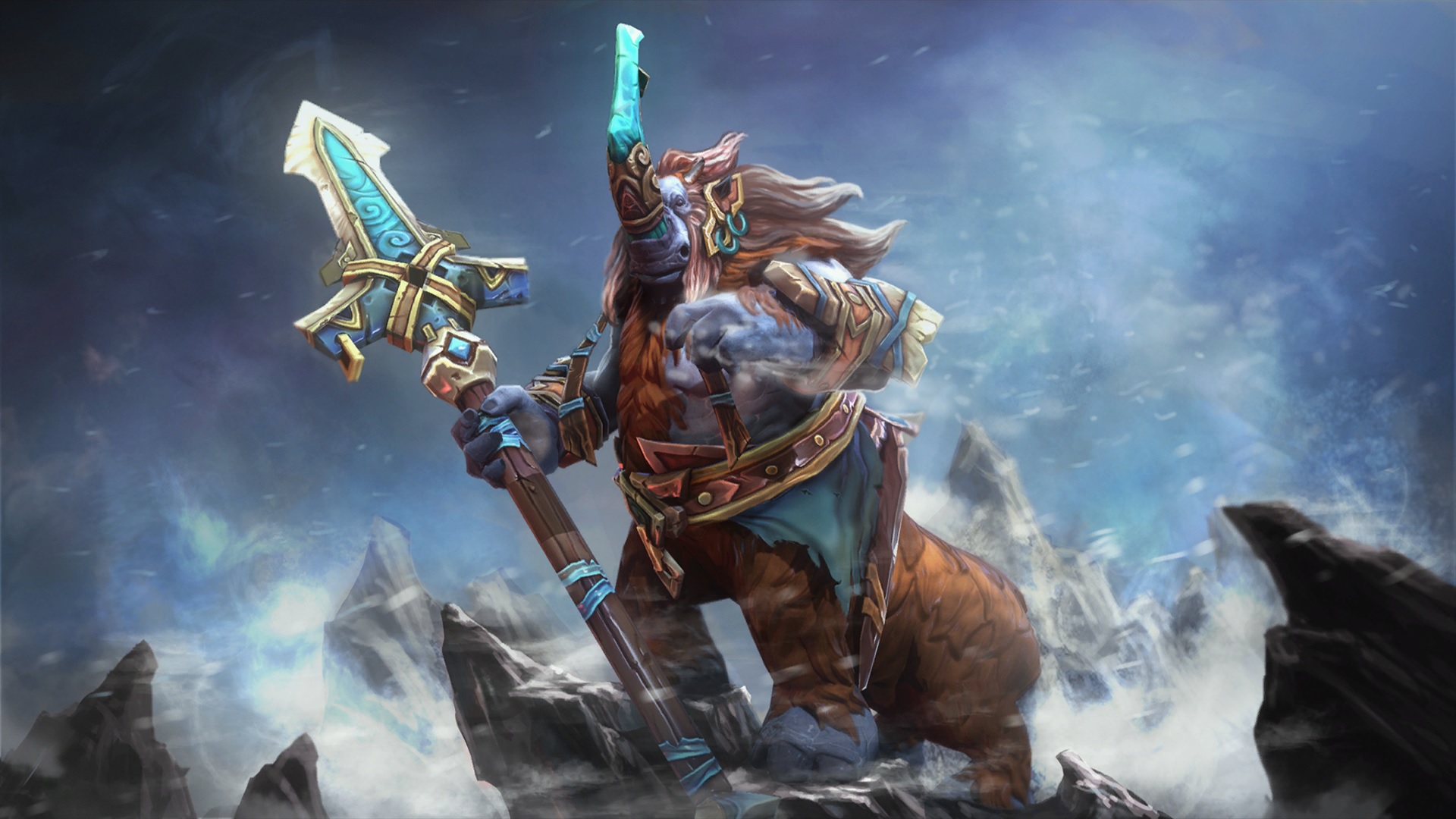 The strength of the hoof and horns has bestowed Magnus with a great ton of power. Magnus can be picked first as he can be mended and put into any lane. He works best in the offlane where he can compete and quite effortlessly out farm his enemy carry with empower. In the later stages of the game, Magnus is more spell and level reliant as opposed to farm, as all it takes is one Blink Dagger to ruin the enemy's tempo. A successful blink into RP followed up by his team can guarantee the game victory.
Why is Magnus a great initiator? 
Requires minimal farm to get online
Immense crowd control
Great laner
Items to buy as Magnus
Blink Dagger
Aghanim's Shard
Black King Bar
Force Staff
Eul's Scepter
https://dota2.fandom.com/wiki/Magnus
You may also like: