Dota 2: Arteezy Hits 10k MMR
Updated: 12 Aug 2017 7:52 pm
Artour "Arteezy" Babaev in action. Featured image by wiki.teamliquid.net.
Arteezy has reached 10010 MMR In the Dota two Matchmaking leaderboards, making him the highest ranked player in the world, let alone North America.
The talented 21-year-old, whose real name is Artour Babaev, was born in Uzbekistan but is now based in Vancouver, Canada. He joined the Evil Geniuses Dota 2 squad in 2014, helping them to win the Monster Energy Invitational and achieve 3rd place in The International 2014 -  quickly helping to establish the Evil Geniuses as one of the best, not only in the USA, but in the world thanks to his astounding and unique abilities.
His approximate earnings, thanks to both his exceptional skill and his prolificity, according to his wiki.teamliquid page are $1,159,716, which is truly awe-inspiring for a 21 year-old.
He's not backwards in coming forwards about boasting of his success either, as the following image, which he posted to his official twitter account on August the 6th shows: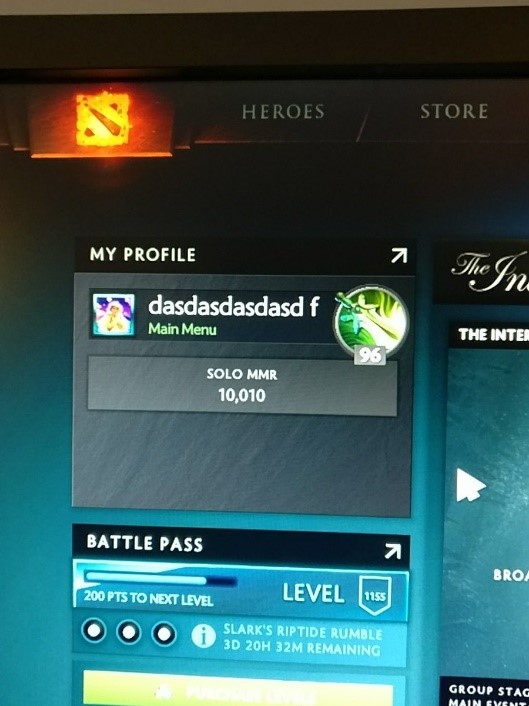 His success at such a young age has propelled what appears to be jealousy in some of his peers: as player 7ckingMad posted on reddit 3 years ago when asked for his opinion of Arteezy: "He's a good player, a bit overated (sic) in my opinion. But defenitely (sic) okay to be in a top team! To say that he is one of the best solo mids etc is really exageration , he played like 10 games in a high level LAN, you need way more to compare him to Dendi, s4, or FATA."
Regardless of whether or not you agree with 7ckingMad's comments, Arteezy is the highest ranking player in the world. If you want to try and beat him, good luck to you.