[Top 10] Dota 2 Best Strength Carries That Are Excellent
Updated: 26 Apr 2022 4:15 pm
People always associate the carry heroes to have agility traits only, but the experts know that there are various strength carries as well that can do the job efficiently. The purpose of having a strength carry on your team is to have someone that does damage but at the same time can withstand heavy damage and be tanky enough.
To make your job easy, we have compiled this list of the best 10 strength carries which can absolutely dominate in the current meta.
10. Legion Commander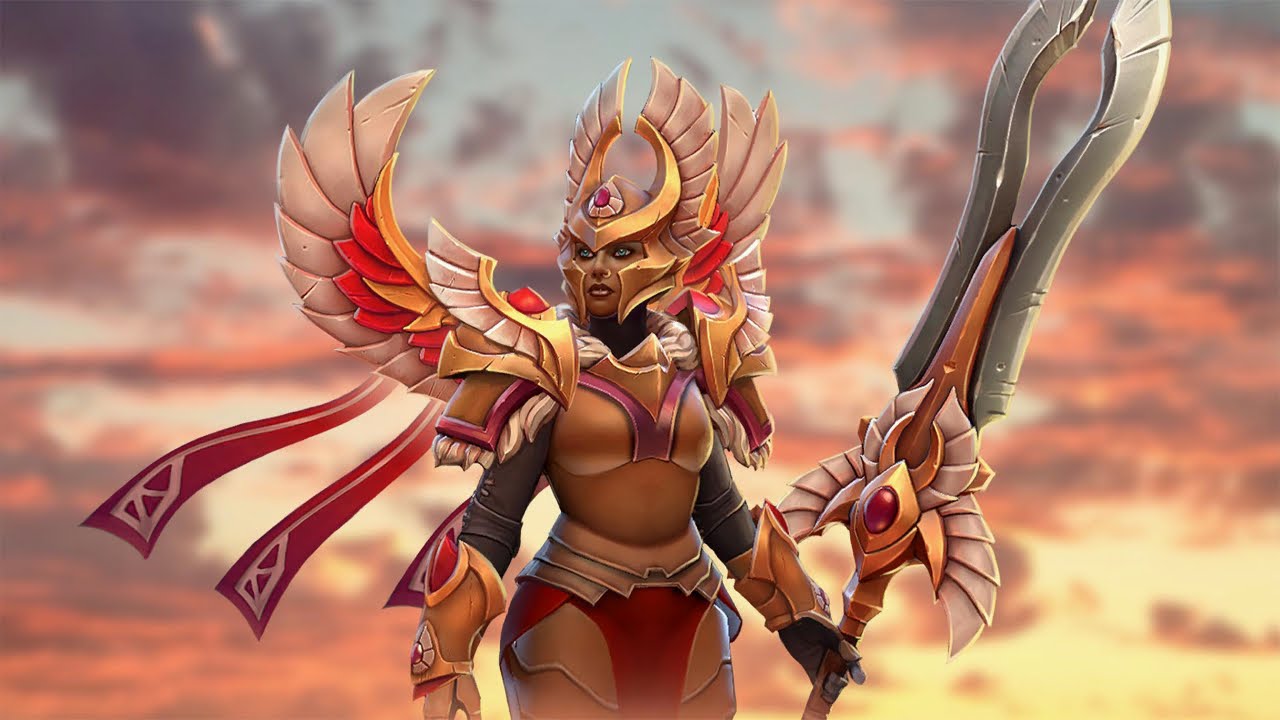 This war commander has slain more foes than anyone else on this list. Her grit and vigor have resulted in abilities that make her invincible. She leaves no stone unturned when it comes to the battlefield. Legion Commander is known to lock enemies down and deal some serious damage to them. She is a nuisance right from the first initial levels, AoE damage and lifesteal allow her to sustain and deal damage in the lane as well as in the jungle. If you get enough Dual damage, you just might one-shot the enemy support! 
What makes Legion Commander a great strength carry? 
Moment of Courage passive provides up to 85% lifesteal with a 25% chance.
Overwhelming Odds is a great AoE ability that provides movement speed while dealing damage to enemies.
Press the Attack provides a dispel along with 60 HP/s regen which is enough to turn a fight around! 
Becomes an active hero with the purchase of Blink Dagger or Shadow Blade.
Items to buy on Legion Commander
Blink Dagger
Black King Bar
Blademail
Heaven's Halberd
Desolator
9. Nightstalker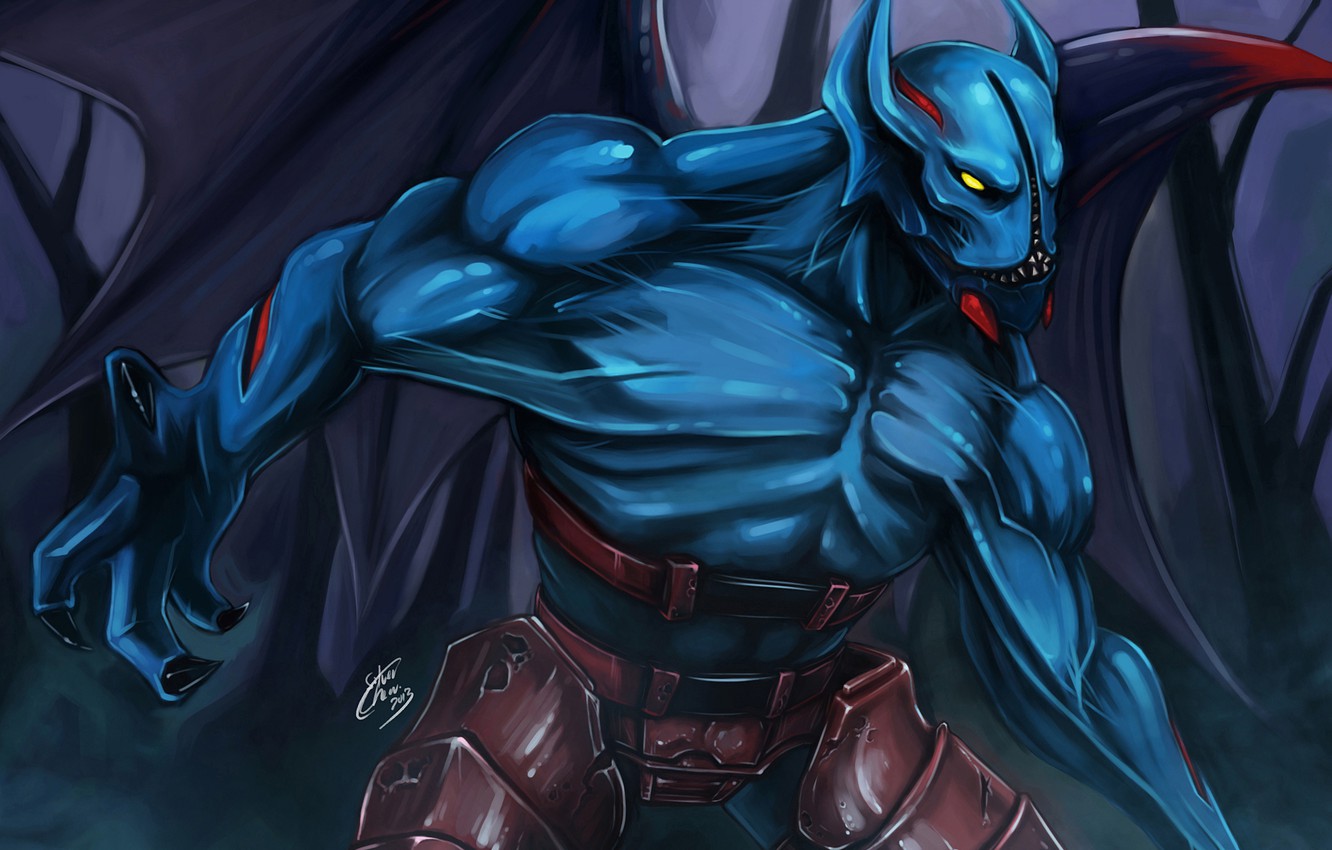 This nefarious stalker hunts for his enemies throughout the night, as dawn approaches his powers get weaker but he still holds the power to rip his enemies apart! His enemies can't contest Nightstalker because they are frankly powerless against him in the early game, courtesy of the Silence. Nightstalker may be a slow farmer but as soon as he hits level 6, he can rotate towards other lanes to secure kills and gold. Blink Dagger and Nullifier turn his foes into useless creeps.
Why is Nightstalker a great strength carry? 
Void is a potent nuke that is devastating to his enemies' low health pool.
Crippling Fear silence can prevent foes from casting spells, leaving them vulnerable.
Items to Buy Nightstalker
Blink Dagger
Aghanim's Scepter
Nullifier
Black King Bar
8. Huskar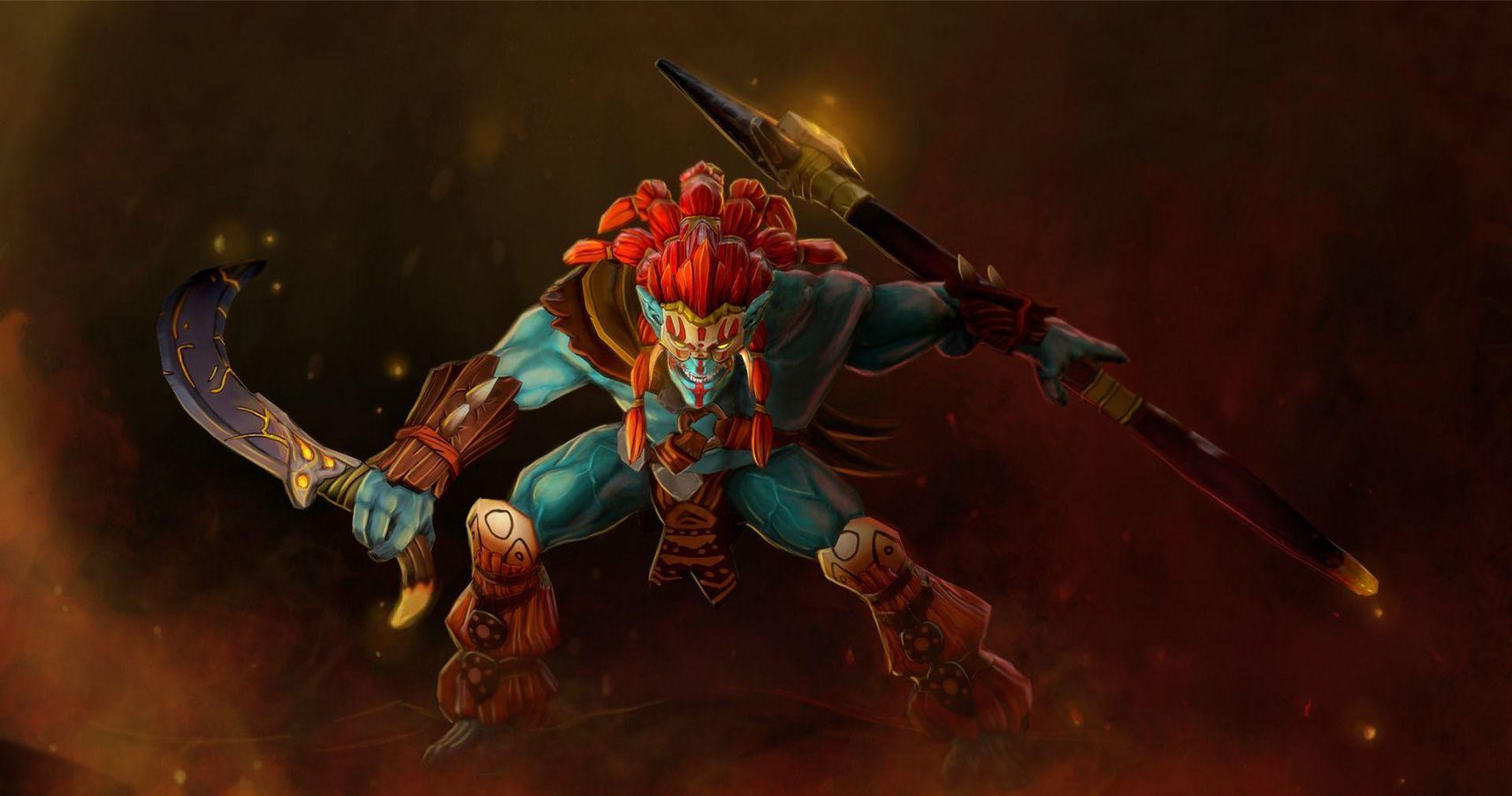 This ferocious hunter leaves no stone unturned. His crazy damage potential is unmatched by his foes. He makes them weaker with his fire. Huskar is a very aggressive hero and that's why he is fun! His annoying nature makes people rage quit! Though a slow farmer, he relies more on kills to acquire gold, hence ganking other lanes as soon as possible. It's all fun and games until you see a wild Huskar pouncing on you with sheer anger!
Why is Huskar a great strength carry? 
Can sustain in the laning phase
Not many active abilities, hence not requiring much skill 
High DoT and movement speed
Items to buy on Huskar
Armlet of Mordiggian
Heaven's Halberd
Black King Bar
Satanic
7. Tiny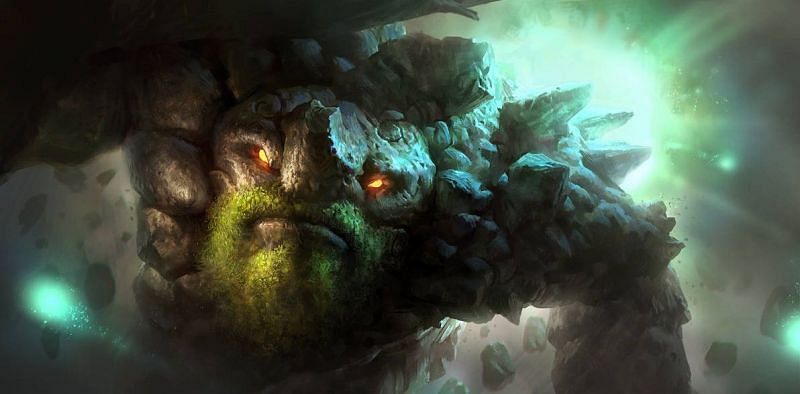 This gargantuan elemental entity knows no bounds! Tiny sounds like the least intimidating name for a hero, but as the game progresses, he makes you feel tiny! Not only does Tiny deal heavy damage in the early game, but he can also be a fun-to-play hero since you can toss people! A quickly tossed enemy into allies soon becomes toast! Or the other way around if you want to grief your allies (which we do not recommend!) 
Why is Tiny a great strength carry?
Toss! This ability may ruin your enemy's gameplay or your friendship as this ability can be targeted both on allies and enemies!
Low CD on spells
High magical damage right off the bat
Items to buy on Tiny
Blink Dagger
Shadow Blade
Aghanim's Shard
Echo Sabre
6. Lifestealer
The threatening Lifestealer is a deadly force to be reckoned with. His strength ruptures even the strongest of foes and leaves them crippled. Lifestealer is a carry hero, and he is quite good at carrying the team on his back! Due to the lifesteal, he can fare well in the laning phase and deal decent damage to his foes due to high armor. Lifestealer mainly relies on kills to get gold, making him a fight-oriented hero, as with the right items he can obliterate the enemy team and turn their ashes into dust.
Why is Lifestealer a great strength carry? 
Built-in magic immunity spell
Immense lifesteal
Can sustain in the laning phase
Items to Buy on Lifestealer
Armlet of Mordiggian
Desolator
Skull Basher
Sange and Yasha
Assault Cuirass
5. Chaos Knight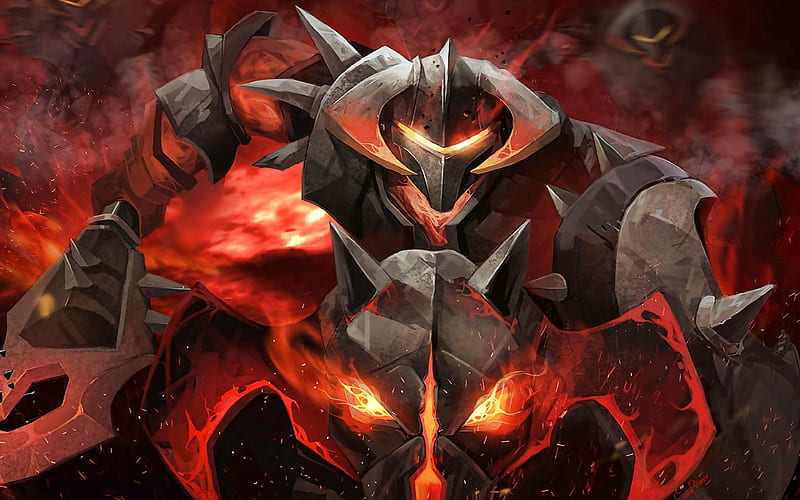 Chaos ensues when this veteran of the countless battle of a thousand worlds steps his foot into the battlefield. Chaos Knight is unbearably strong against most heroes due to the lack of AoE damage from them, allowing his phantasms to freely do the job and get some heavy-hitting done. Although he lacks in the farming department, CK is extremely tanky and is only threatened by multiple heroes at once. All he needs is a good early game and free farm to counter his counterparts in the late game! 
Why is Chaos Knight a great strength carry? 
Great against heroes that can't clear illusions
Squishy heroes stand no chance if CK corners them
Great from the laning phase
Items to Buy on CK
Armlet of Mordiggian
Black King Bar
Manta Style
Assault Cuirass
4. Alchemist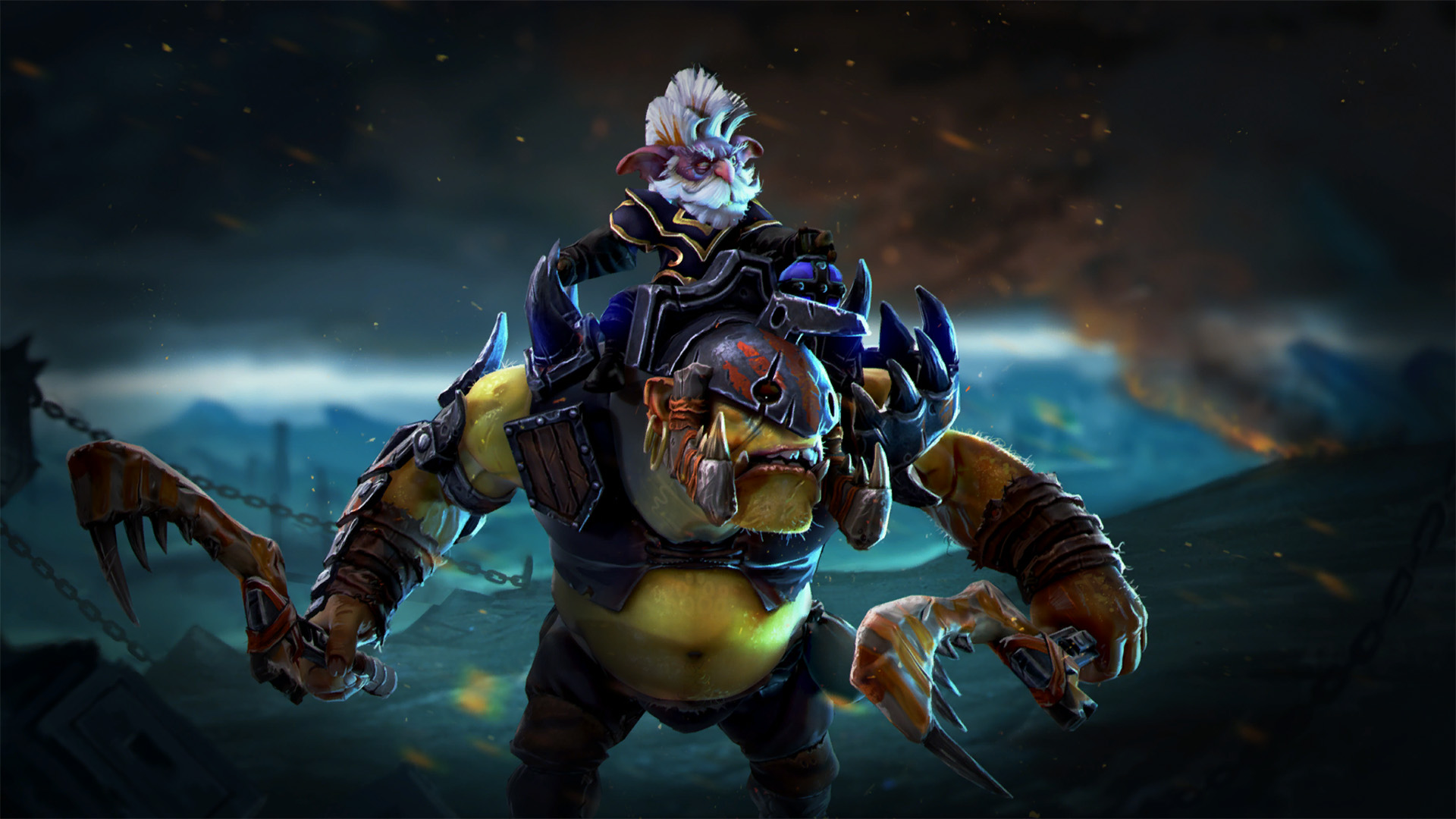 Alchemy and greed go hand in hand for our fellow Alchemist. He controls the game with his powerful Orc who guides him around the battlefield. With his Greevil's Greed talent, it's expected that he has at least 2 items before the 20-minute mark in-game. With armor reduction from Acid Spray and Unstable Concoction, he can lock enemies down and give them a run for their money with his ultimate. His enemies find it quite impossible to out farm him, his pace is quite unparalleled if he is having a good time. 
Why is Alchemist a great strength carry? 
Grevil's Greed passive provides him with increased gold
Items such as Radiance, Manta Style, Battlefury increase his farming speed
Low CD on spells
Items to Buy on Alchemist 
Radiance
Assault Cuirass
Shiva's Guard
Manta Style
Black King Bar
3. Wraith King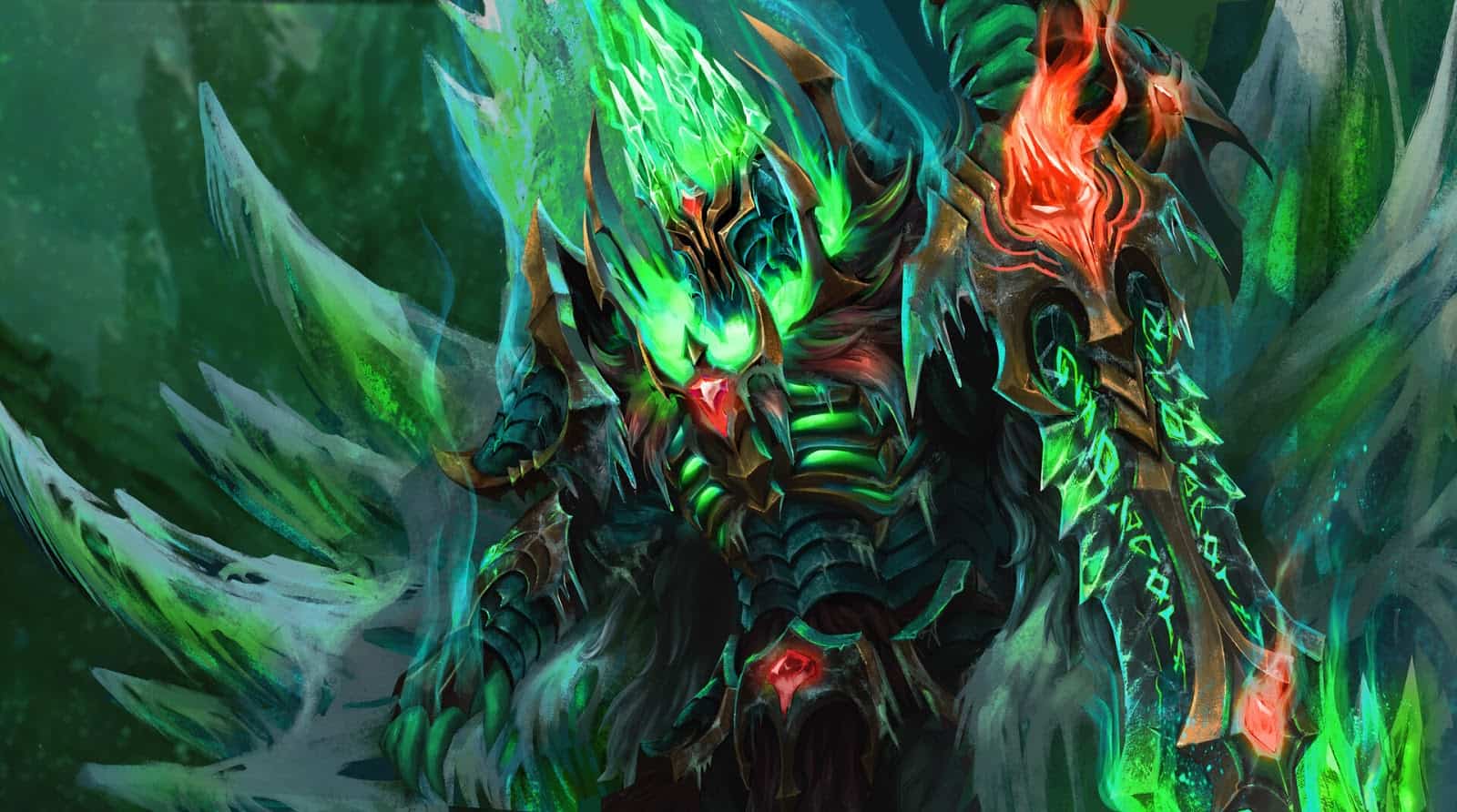 None stand a chance against the Wraith King! He resurrects from his shattered bones and comes back with a vengeance! His vigor and lifesteal make him one of the most badass heroes in the game. Wraith King is a great addition to your team if you are lacking a hard-hitting carry. He is known to farm quickly with the addition of the skeletons, which allows him to split push, he is also durable in fights due to his ultimate which brings him back to life!
Why is Wraith King a great strength carry
Great Lifesteal and Crit potential
Skeletons can push lanes while he farms away
High base damage
Items to buy on Wraith King
Blink Dagger
Armlet of Mordiggian
Monkey King Bar
Desolator
Black King Bar
Assault Cuirass
2. Sven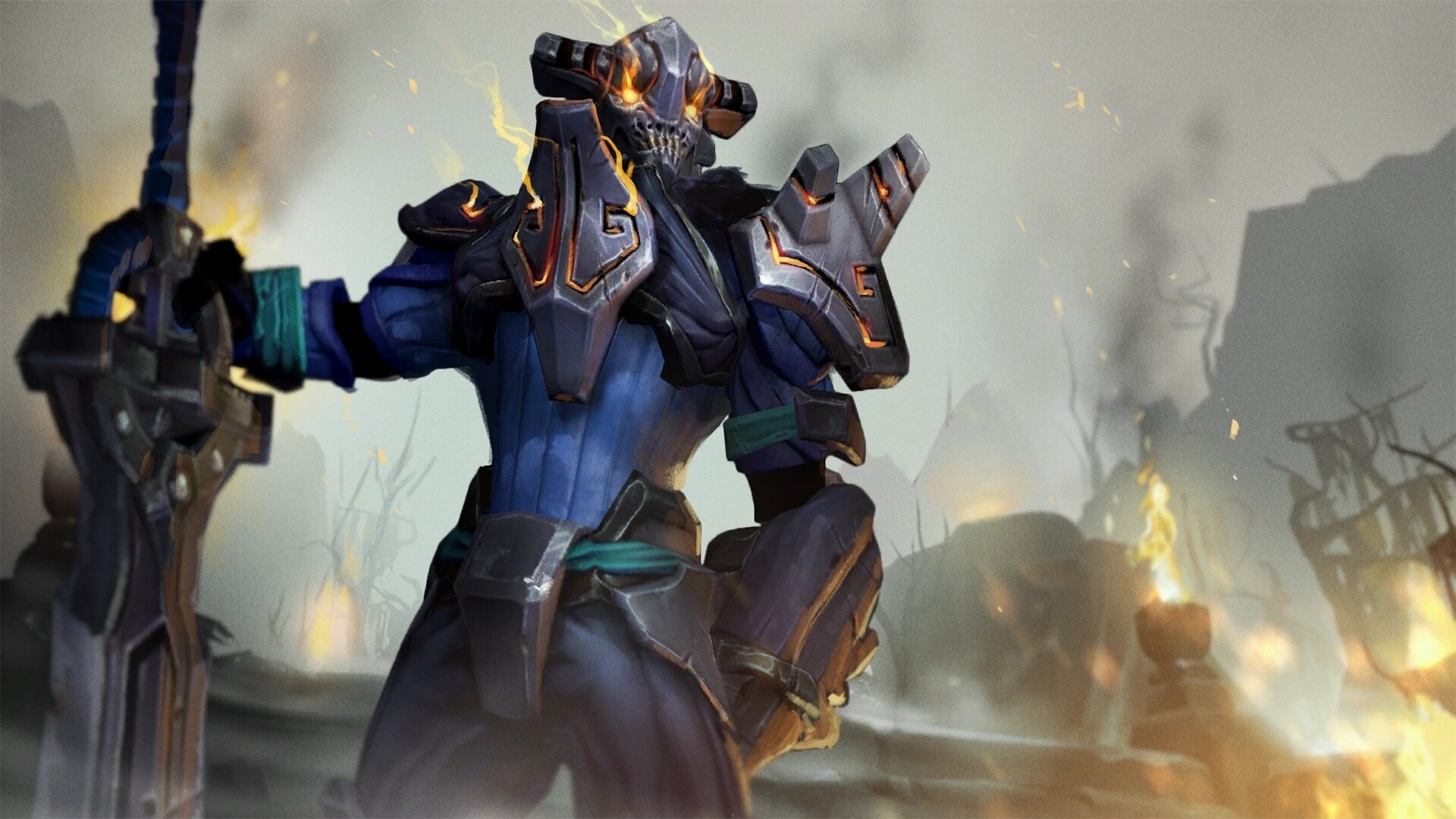 The rogue knight is known for inducing fear into his enemy's minds, his fierce moves and heavy sword scare all the foes away. Sven is known to be one of the best carry heroes in the game. There are various reasons why Sven is number one on this list. He has it all, AoE stun, ease of farming, movement speed, and double damage. Sven is capable of dominating the battlefield all by himself! The items only supplement his abilities and enhance his presence during team fights. 
Why makes Sven a great strength carry? 
Sven can 1 hit kill squishy heroes.
Aghanim's Scepter allows him to pounce on enemy heroes and stun them at the same time, a great gap closer.
His AoE stun, Storm Hammer, is a useful crowd control spell.
Items to buy on Sven
Echo Sabre
Assault Cuirass
Daedalus
Black King Bar
Bloodthorn
1. Lycan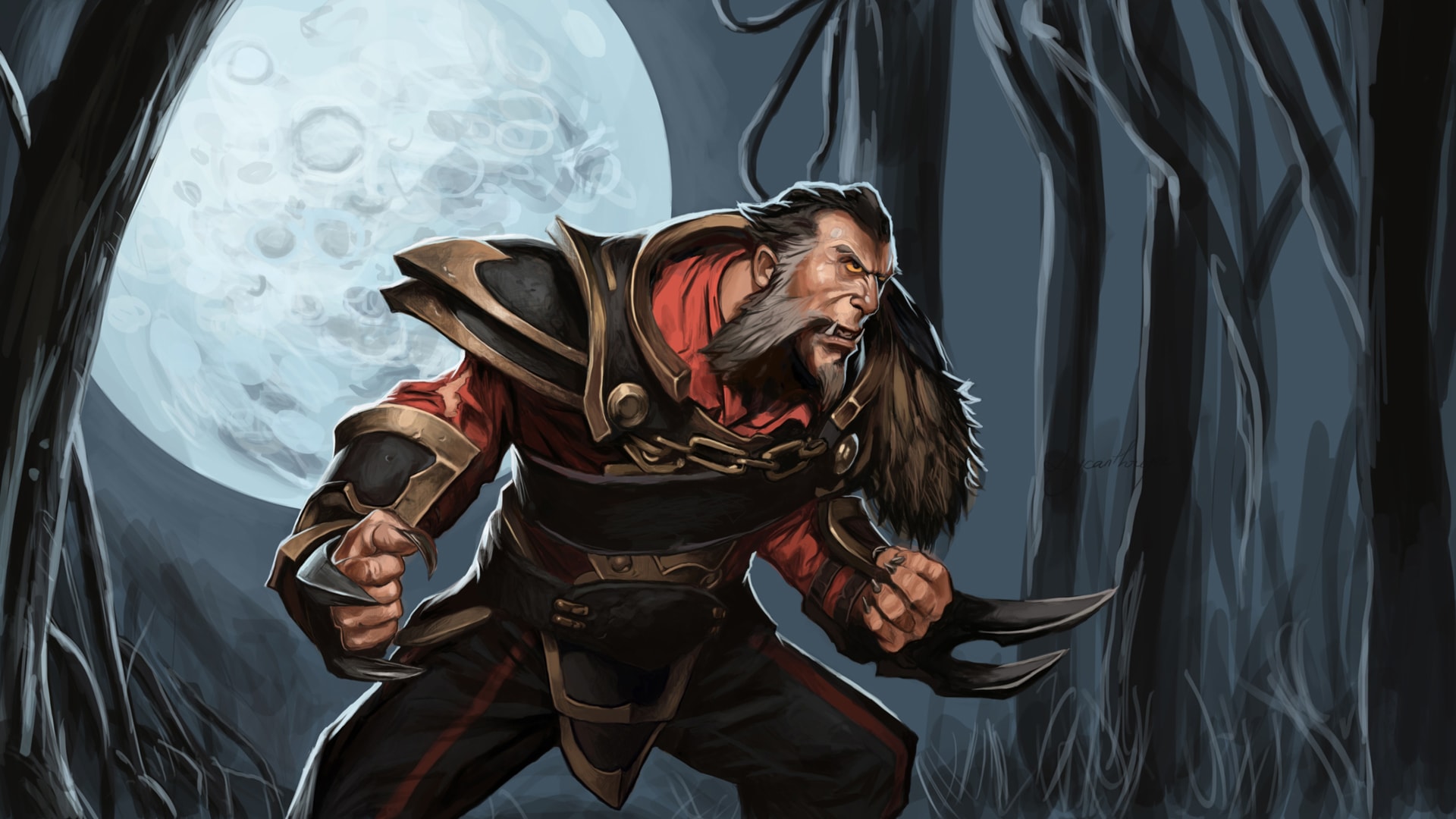 Lycan is a menacing shapeshifter who possesses the abilities of mass destruction. Lycan has various different tools which help him farm and sustain in the lane as well as gank and be on the offensive side if needed. He can summon wolves to help him farm and split push, along with howl that reduces armor. His ultimate, the Shapeshift is the selling point of him, allowing him to turn into a wolf and destroy the lives of his foes by dealing double the damage and being twice as fast.
Why is Lycan a great strength carry?
He can split push and scout with his wolves
Immense lifesteal with shape shift
Howl increases the damage and reduces the enemy's armor
Items to buy on Lycan
Assault Cuirass
Helm of the Overlord
Aghanim's Scepter
Boots of Bearing
Desolator
Skull Basher
You may also like: