Dota 2 How To Join Guild
Updated: 26 Oct 2021 7:38 pm
Joining the Guild is a simple procedure that requires only a few clicks to accomplish.Guilds provide different types of rewards for its members and one of the most important is that you can simply play with a party of 4 other players.
Guild is a friendly place where people play and have fun together, increase their MMR together and lose together, it's just like a group of friends that got together to have fun.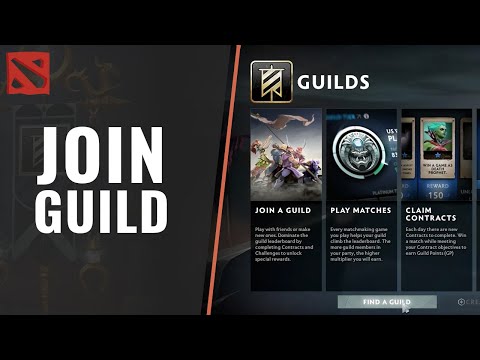 How it Works:
At the bottom left of the main menu screen you can see a golden flag, click on it.
A new menu will appear with an option to join a guild, click on it and a number of guilds should appear before you.
Here you can select any of these guilds to be the one that you join, simply click on it and join. However, beware of the number of players as only 50 players can be a part of the guild; if this number is full you won't be able to join.
You May Also Be Interested In: