[Top 10] Best Fighting Games For PS4 (Ranked Fun To Most Fun)
Updated: 10 Aug 2022 11:30 pm
You wouldn't want to get hit by whatever she's charging up right now.
Playstation sees a huge potential and growth for the fighting game space. Because of their investments, there are many fighting games exclusive to the Playstation consoles.  So, there's no shortage of good fighting games to play and the following are a good bunch to get started with.
10. Dead or Alive 6 (Playstation 4, Xbox One,PC)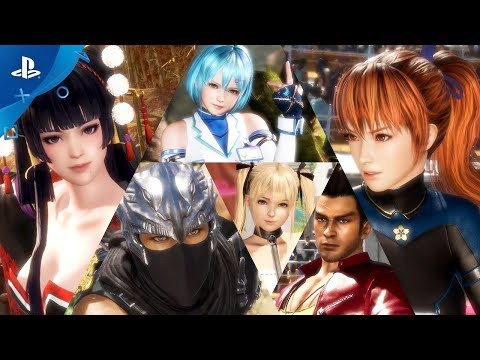 Dead or Alive 6 Trailer
The Mugen Tenshin is a legendary clan of the powerful ninjas and Kasumi, the next elected leader, abandons them. Now, this runaway ninja lives in a small mountain village until her time is eventually up. A 3D fighting game similar to Tekken, this entry of Dead or Alive is the most newcomer friendly yet. A strong combo can be executed with one button along with various other features to aid newbies of Dead or Alive. Visible damage, slow-motion movements, sweat and blood effects, juggling, and physics have all been polished to their utmost potential.
9. Sifu (Playstation 4, Playstation 5, PC)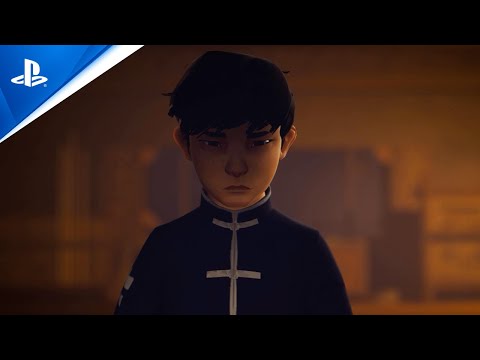 Sifu Trailer
One night a martials arts dojo is brutally attacked by a rival gang. The sifu, also known as a martial arts master, and his apprentices have been killed. The only survivor is a young child who seeks revenge years later.  Defeat all those in your path of vengeance as you master a multitude of martial arts techniques. If defeated, you will resurrect with the use of a magical talisman and become older by a few years. Your striking blows will become more powerful but your total health drops. Restart from the very beginning of the stage once you have run out of lives. 
8. DNF Duel (Playstation 4, Playstation 5, PC)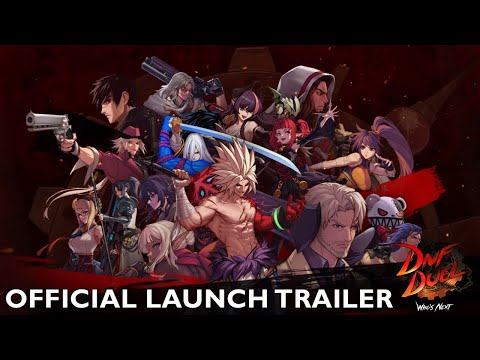 DNF Duel Launch Trailer
From the creators of Guilty Gear and BlazBlue, DNF Duel is a 2.5D fighting game spin-off of the Dungeon & Fighter series. The game has been designed in a similar style of its predecessors but with simpler gameplay mechanics. For example, featuring simplified inputs to execute combos and skills with greater ease. These changes allow for a wider audience of gamers to hop into the game without a hassle.
7. Mortal Kombat X (Playstation 4, Xbox One, PC)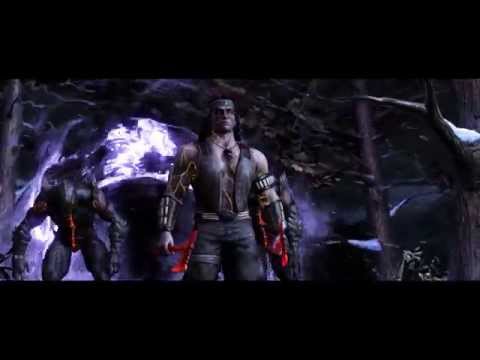 Mortal Kombat X Launch Trailer
Mortal Kombat X is the best-selling entry, and widely considered the best, of the Mortal Kombat series. Each character has three distinctive play styles with their own abilities and combos for the player to use. The combat of MK X is the most rapid-paced in the series. You can literally be pushed from one side of the stage to the other in a matter of seconds if you don't keep your guard up. But it is one of the most fun games in recent years.
6. Soul Calibur VI (Playstation 4, Xbox One, PC)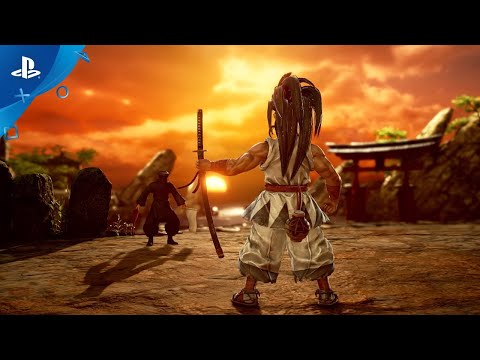 Soulcalibur Vl Trailer
The story of Soulcalibur Vl has two plots that a player can follow: Soul Chronicle, the main plot that concerns the immediate threat to the world of Nightmare, and Libra of Soul, which takes place after the Evil Seed incident of 1583.
The 3D fighting gameplay revolves around each combatant wielding at least two weapons. Familiar features from older entries return in this reboot with new features such as Reversal Edge, which offers most defensive options for players
5. Tekken 7 (Playstation 4, Xbox One, PC)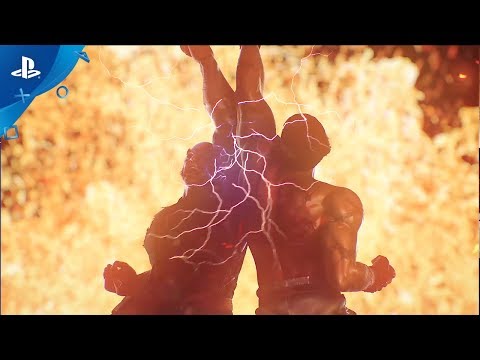 Tekken 7 Trailer
The war between Mishima Zaibatsu and the G Corporation continues as viciously as it was in Tekken 6. The story of Tekken 7 is told through the lens of an investigative reporter with a vendetta against both organizations. 
With a massive roster of 54 characters, Tekken 7 is the ultimate showdown between all archetypes of fighters. This entry introduces new, powerful moves known as rage art and power crush. Selling over 9 million copies since its release, the game has become a huge success. 
4. Dragon Ball FighterZ (Playstation 4, Xbox One, Nintendo Switch, PC)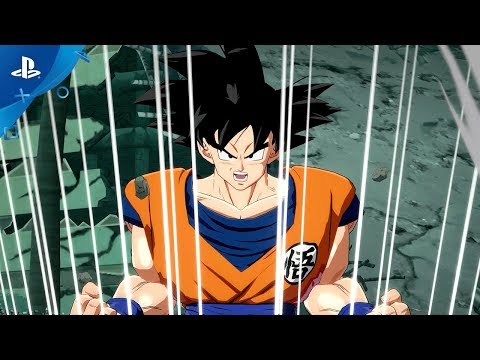 Dragon Ball FighterZ Trailer
At first, Dragon Ball FighterZ can seem very confusing. The rapid pace of this game is unlike any other fighting game seen before. But overwhelming joy is what has kept this great fighting game alive and thriving since it's release. Create your ideal team of iconic Dragon Ball characters and battle the tough competition. Swap out characters when needed or call them in for a powerful assist to blow away your opponents in one of the most fun games of this generation.
3. MultiVersus (Playstation 4, Playstation 5, Xbox One, Xbox Series X/S, PC)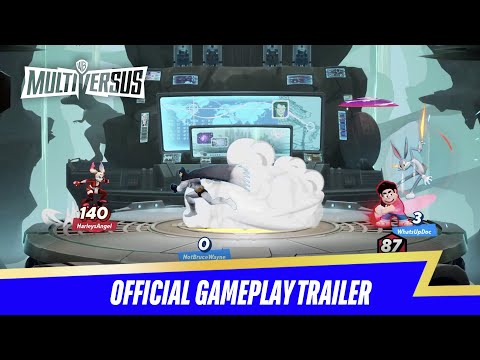 MultiVersus Gameplay Trailer
So Batman, Lebron James, and the Iron Giant walk into a battle arena and an all-out fight breaks out. Not a hypothetical joke anymore with the release of MultiVersus, a 2D platformer fighting game. Your favorite characters from classic cartoons like Looney Tunes, Justice League, and Scooby Doo engage in fast-paced combat. The goal of the game is to knock opponents off the arena. The more damage a character receives, the farther they will be knocked away. The match ends when only one person remains so keep yourself grounded!
2. Street Fighter V (Playstation 4, PC)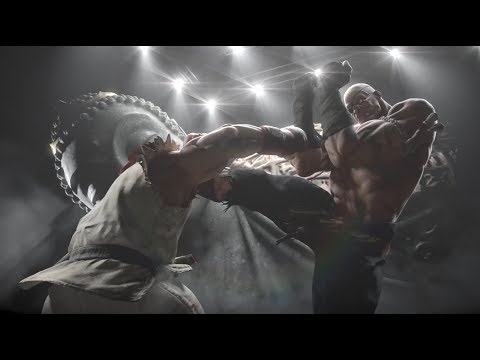 Street Fighter V Cinematic Trailer
Although released in 2016, Street Fighter V remains one of the most played fighting games at this time. Play as one of the classic fighters like Ryu and Ken or the newcomers like Birdie and Mika. The EX gauge, a meter used for special moves and supercombos from landing attacks, returns from Street Fighter lll returns to this installment. The new V-Gauge is the opposite as it builds as the player receives damage, which can be used for special techniques.
1. Mortal Kombat 11 (Playstation 4, Playstation 5, Xbox One, Xbox Series X/S, Nintendo Switch, Stadia, PC)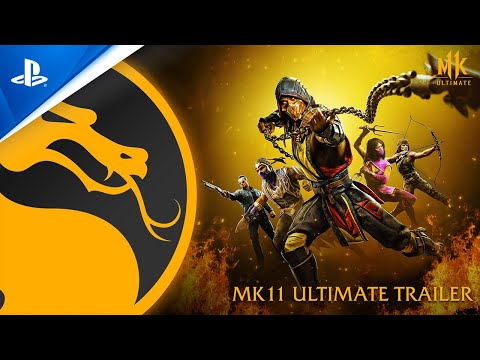 Mortal Kombat 11 Ultimate Edition Trailer
Immediately following the story of Mortal Kombat X, the best of Earthrealm's fighters have stopped the Shinnok from destroying their planet. Under the influence of dark energy, Raiden decides to brutally decapitate Shinnok in an attempt to frighten enemies of Earthrealm. This beheading provokes Shinnok's mother, Kronika, who's also a powerful time mage, to manipulate Earthrealm's  history. This drastic change causes much chaos and the defenders of Earthrealm must work together to fix their timeline before it's too late.
You may also be interested in: