The 17 Best Dark Fantasy Games for PC: Page 7 of 17
Updated: 25 Aug 2019 1:59 am
Dark Fantasy is a subgenre within Fantasy which focuses on frightening images and themes. Dark Fantasy typically follows a tormented protagonist as he fights through a number of horrors and trials to overcome that torment.
11.  Warhammer: End Times: Vermintide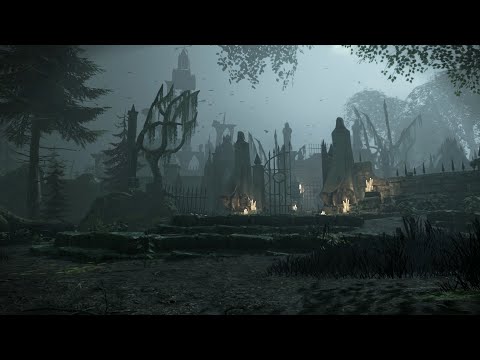 Vermintide Game Overview
Warhammer: End Times: Vermintide is a first-person video game developed by Fatshark and set in the Warhammer Universe's End Times.  Team up with a group of three others to fight against monstrous creatures in the Empire of Sigmar.
Vermintide offers the role of five heroes, each with a different play-style, abilities, and gear.  The game is multiplayer only as you must team up with at least three others to survive the invasion of the Skaven, large rat-like monsters. 
The game features cooperative survival that is essential to the gameplay.  Each hero has their own unique weapons and abilities.  The developers went to great lengths to set a level of realism in regard to attacks.  With their unique system, they can sense how and where weapons are being used, resulting in grossly realistic results.  For example, if the system senses a blade swipe to the head of an enemy, that head will sever if it is dealt at the final blow.
Vermintide boasts a brand-new look into the Warhammer Universe, specifically the End Times.  This dark fantasy features foes straight out of nightmares, human sized rats.  Do you have the courage to face this tide of evil and save the empire?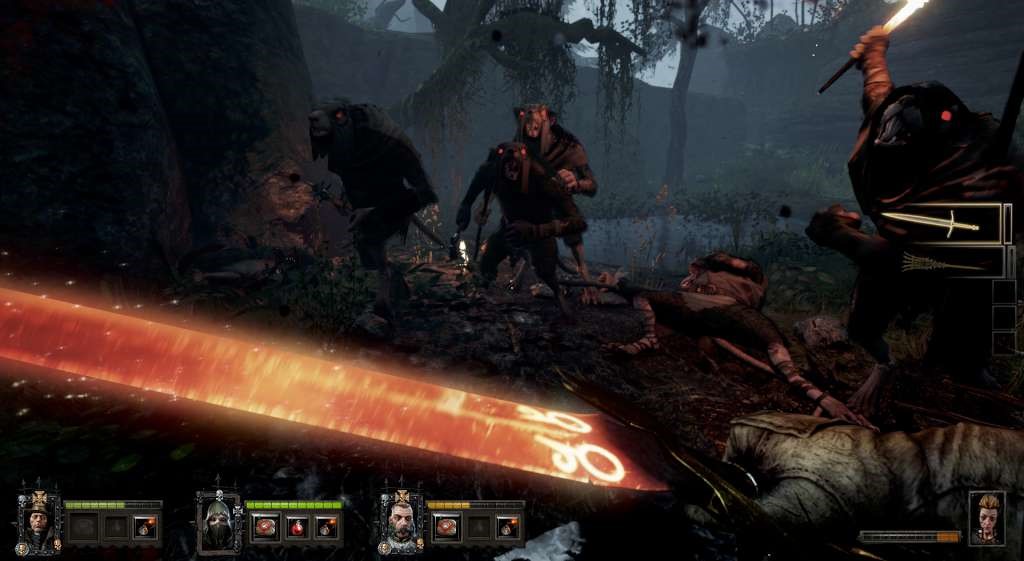 Battle hordes of Skaven as one of five chosen heroes with various melee and ranged weapons.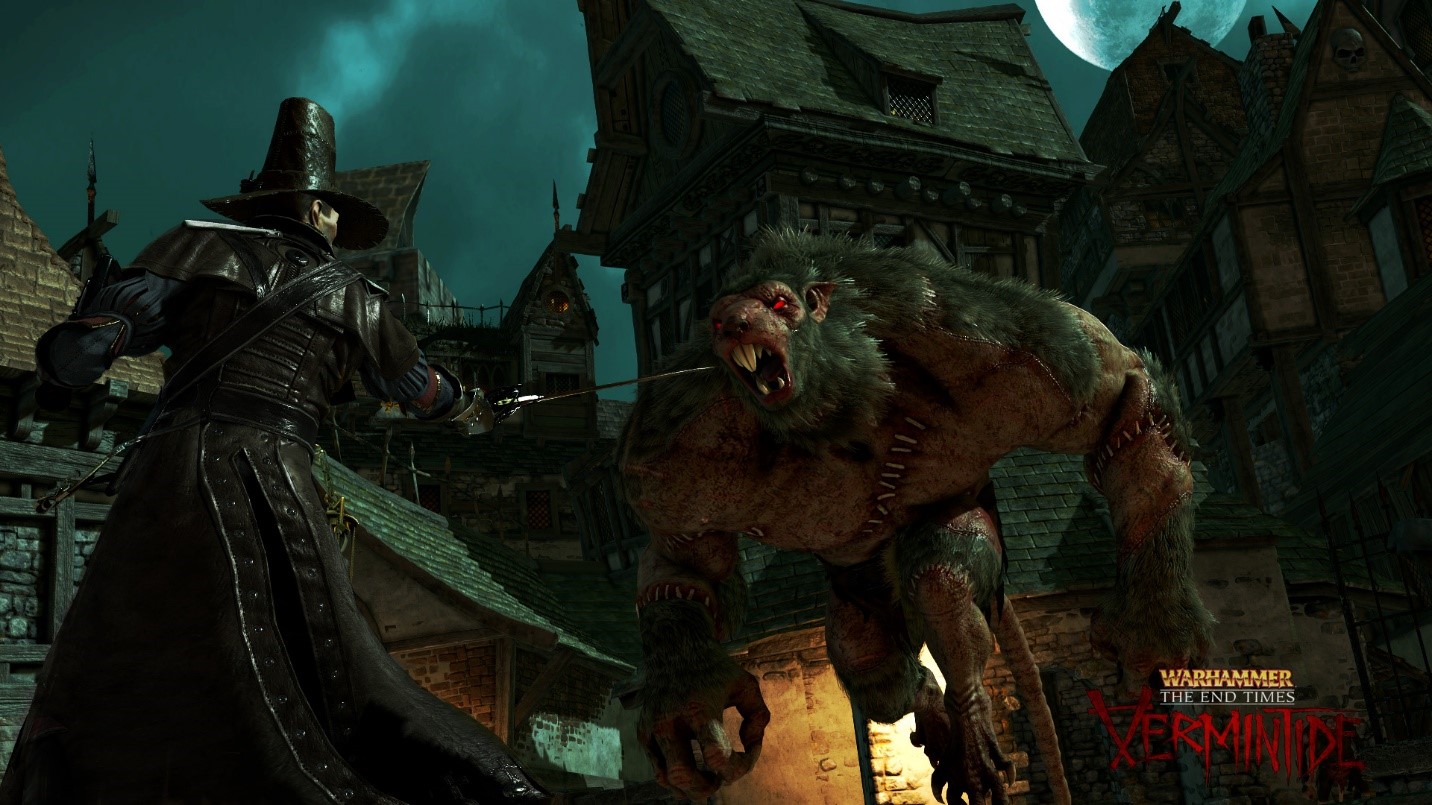 Specialized elites thrown in with a pack of rat-men make the game all the more challenging.
Image Gallery