What to Expect in Dissidia Final Fantasy Opera Omnia This Month (June)
Updated: 08 Jun 2020 7:28 am
New amazing characters are coming
Dissidia Final Fantasy Opera Omnia is a constantly updated game, with new characters or events coming out just about every week.  At the end of every month, the DFFOO team holds a stream on Twitch to tell players what will be coming the following month. Here is what we can expect for the month of June.
What was Released So Far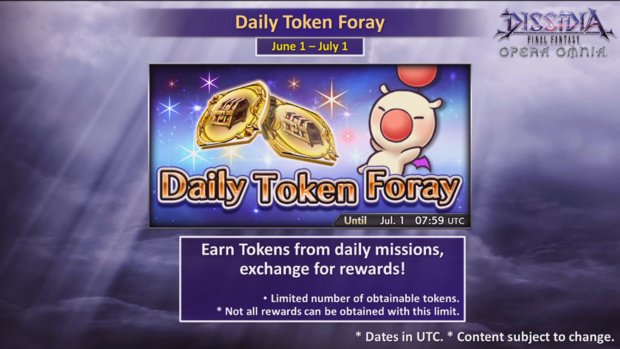 A month-long event will give us more resources
Even though we're only a week into June, there have already been a few events released. The first is the Daily Token Foray, which will last for the entire month. During this, you can fight a Gigantuar daily in order to earn tokens. These tokens can then be turned in for various rewards, notably nuggets that are required to create weapon and armor ingots.
We also got a Lost Chapter for Prompto, which sees his return to the story, as well as the debut of his and Freya's EX+s. Also released is the debut of FFXI's Arciela, which also features a rework for Prishe.
Challenging Fights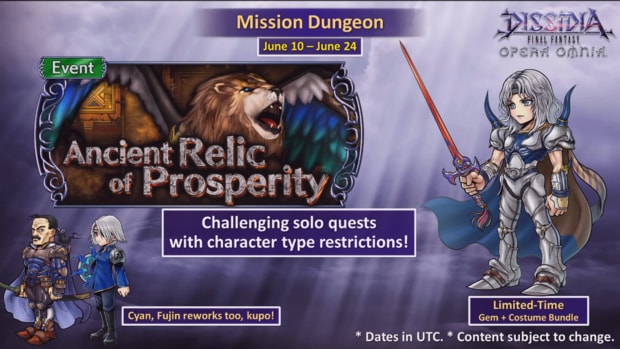 Cyan and Fujin are getting much needed upgrades here
There are a couple of challenges coming out this month. The first will be a new Mission Dungeon on June 10. These dungeons feature battles that have various character restrictions, from crystal color to original game (FFIV characters only for example).
We will also be getting our monthly update to Dimension's End this month on the 15th. Tier 12 will feature enemies that use framed buffs and frequent HP attacks, and will encourage you to bring an all magic damage team.
Character Events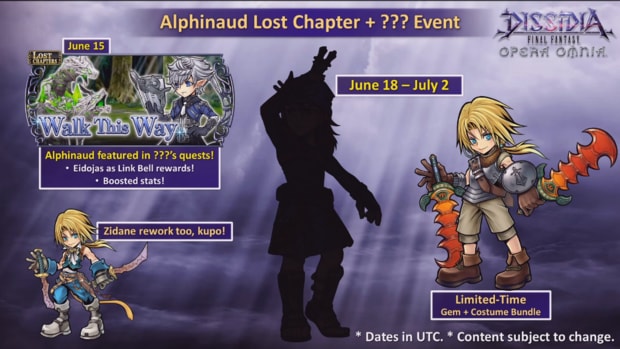 FFCC gets a new character
FFXIV's Alphinaud will be making his return on the 15th, featuring his new EX weapon and the return of Yda's EX. Our second new character this month will be Keiss from Final Fantasy Crystal Chronicles: The Crystal Bearers. He will be released with his own event, which also features Zidane and his rework.
While it wasn't announced in the stream, we can expect the next chapter in the story to be released at the end of the month (which will let us recruit Cloud of Darkness). All of these new events will of course include Chaos fights, and most of the new and featured characters this month will be worth investing in should you choose to pull for them!