PS5 Console Revealed: Here's the List of Confirmed Games
Updated: 14 Jun 2020 11:58 am
We finally have our first look at the console!
The PS5 has finally been revealed! At the end of PlayStation's 'The Future of Gaming Show', we finally got our first look at Sony's newest system and a few accessories for it. There will be two versions of the PS5; the standard version, and the Digital Edition which will have no disk reader.
The rest of the show beforehand showed plenty of game reveals. There were a large variety of games shown, from new IPs to the return of fan favorites. Here are all the games that were confirmed during this presentation.
Spider-Man: Miles Morales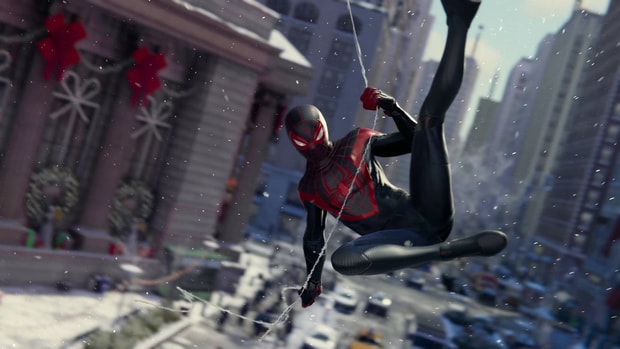 Spinning off of 2018's Spider-Man game, this new game sees Miles Morales take center stage. The teaser begins with Peter telling Miles that it's his turn to be a hero, then shows off possible glimpses of the gameplay, giving us a look at some of the abilities Miles will have access to. Spider-Man: Miles Morales is set for a Holiday 2020 release.
Gran Turismo 7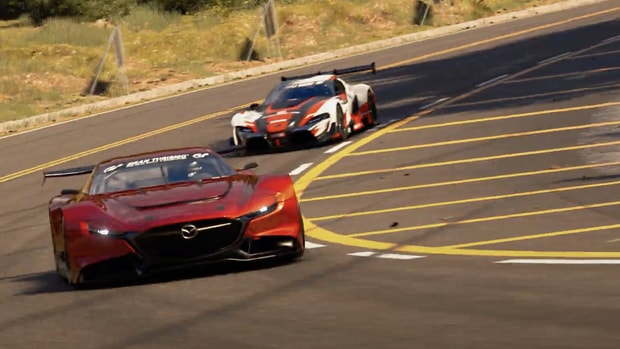 The long running Gran Turismo is getting a new game for the PS5. The teaser for part 7 demonstrates some of the various cars and tracks that we'll get access to, as well as glimpses of some of the points of view you will be able to drive in.
After the short teaser, you are given a tour of some of the menus in the game, from customization to races. Afterwards we are given a full look at the game's first-person mode gameplay. Gran Turismo 7 currently has no release date.
Ratchet & Clank: Rift Apart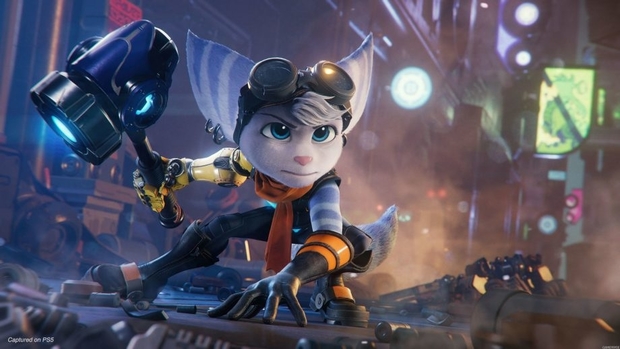 The Ratchet & Clank series is back with this new game. The trailer shows a bit of the gameplay, and shows that dimensional travel will play a large role in this game. The trailer ends with the 2 heroes being separated, and Clank meeting a new character that is a Lombax, just like Ratchet. There is currently no release date for Rift Apart.
Project Athia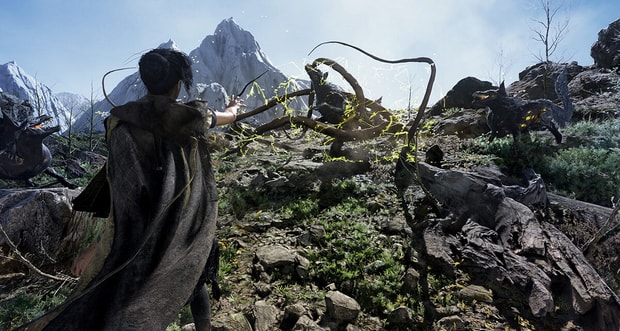 We get our first look at Square Enix's new IP with this teaser for Project Athia. In it, we get to see a bit of the world and monsters that will be featured, along with a small glimpse of the gameplay.
During the teaser, you can see text hinting at the story, telling of a heroine who is in another world. Project Athia currently has no release date.
Stray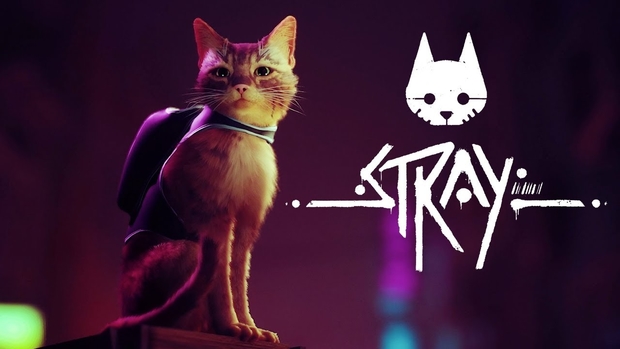 In Stray you play as a stray cat, trying to find its way home. The trailer only shows that the environment you will be in will be a futuristic city. It is set for a 2021 release.
Returnal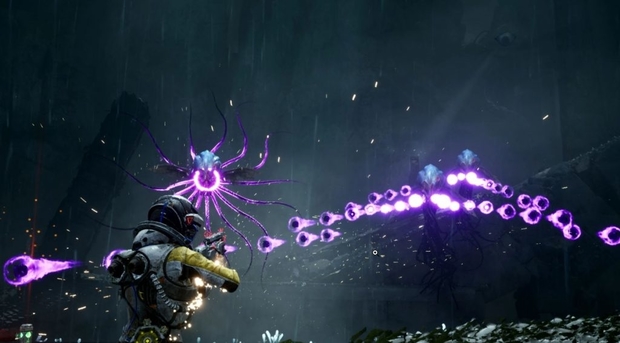 Returnal is a 3rd person shooter game from Housemarque. The trailer features the various environments in the game, as well as game play. Throughout the trailer, we get narration from the main character, describing the premise for the story.
She is stuck in an endless cycle that starts from her crashing onto the planet, and ends with her dying. After dying, she keeps coming back to life to begin the cycle again, and she knows that she needs to break this cycle if she's going to escape. Returnal currently has no release date.
Sackboy: A Big Adventure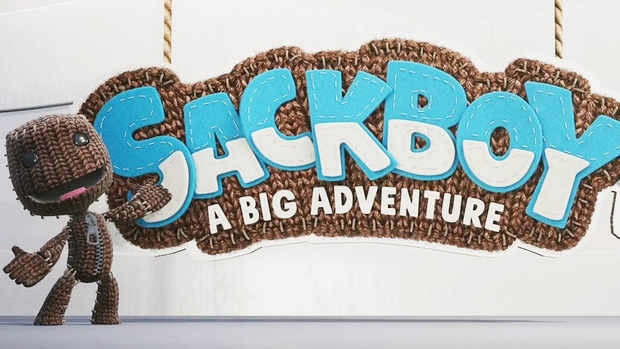 Sackboy from the LittleBigPlanet series is getting a new adventure game. In the teaser for this game, you can see various levels and some of the abilities Sackboy will have to navigate in this platformer. The trailer also shows that there will be a co-op option in order to play with friends. Sackboy a Big Adventure currently has no release date.
Destruction Allstars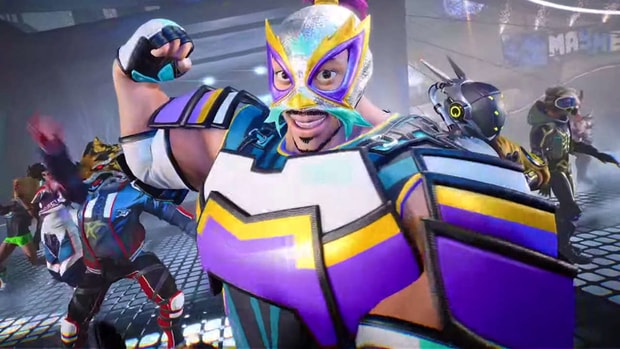 Destruction Allstars is a vehicle-based arena game. The teaser shows the various characters and vehicles you can use. It also shows that characters will have the ability to leave their vehicles and still participate in the fight if it gets destroyed. Destruction Allstars has no current release date.
Kena: Bridge of Spirits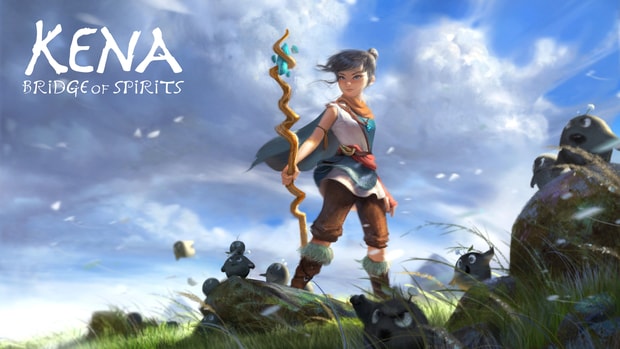 Kena: Bridge of Spirits is a 3rd person adventure game by EmberLab. The trailer starts by showing some of the cinematics, with a man talking to Kena, telling her she is not using her power to her full potential.
The trailer then shows the gameplay. In it we can see some platforming, finding little black creatures who help you, and combat against various monsters with some of Kena's powers. The game currently does not have a release day.
Goodbye Volcano High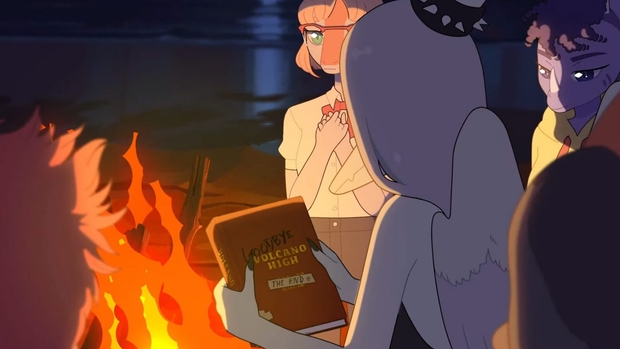 Being developed by indie studio KO_OP, Goodbye Volcano High is a cinematic narrative adventure. The trailer doesn't show any of the gameplay, but it shows the characters involved and teases the story, saying 'it's the end of an era'. This game is currently set for a 2021 release.
Oddworld: Soulstorm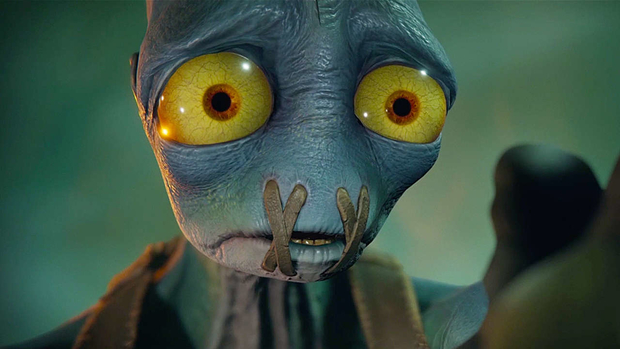 It's been a long time since we've gotten a new Oddworld game, with the last one being released in 2014. We now have Soulstorm to look forward to. The trailer for the latest Oddworld game teases the story, with Abe once again having to save his people.
We then get to see some of the gameplay with flashes of the story, showing various environments and enemies, as well as different ways you can fail at saving your friends. Oddworld: Soulstorm has no current release date.
Ghostwire: Tokyo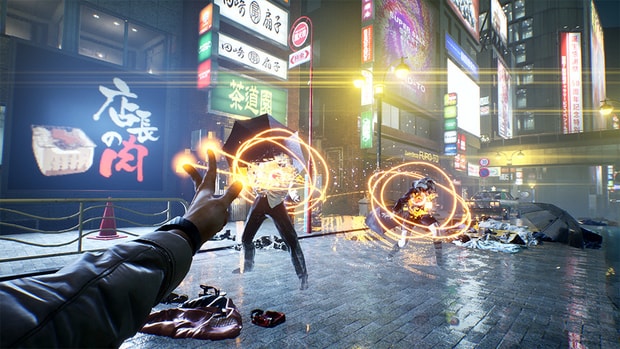 Ghostwire: Tokyo is a new horror game from Bethesda. In the trailer, your character is described as someone having abilities that others don't, and that it is up to you to save Tokyo from the threat that it is currently under.
You can then see the first-person gameplay of Ghostwire, fighting your way through Tokyo and using your abilities against the various enemies you'll come across. This game is slated for a 2021 release.
Jett: The Far Shore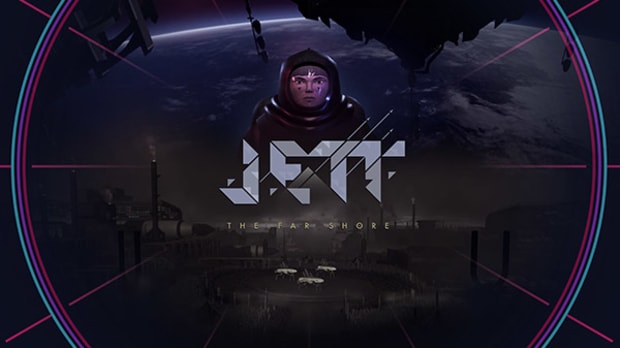 Jett: The Far Shore is a cinematic action adventure game that will have you exploring planets. The teaser doesn't show much, but you get to see many of the different worlds you can explore in this adventure. Jett is set for a Holiday 2020 release.
Godfall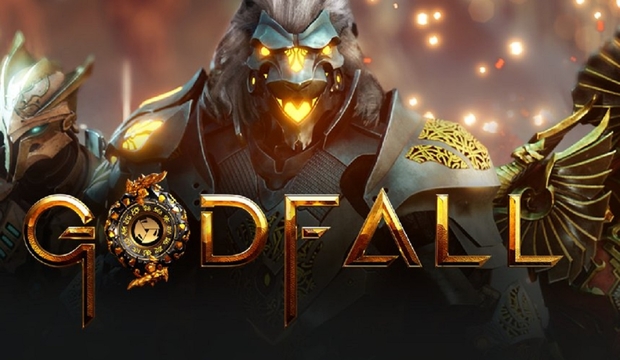 Godfall has a new trailer, and it's all about the gameplay. The majority of the trailer shows many gameplay elements of the game. This includes featuring many of the weapons that you can use, a few of the bosses you will be fighting, and some of the armor you will be able to customize your character with. This game is set to be released on Holiday 2020.
Solar Ash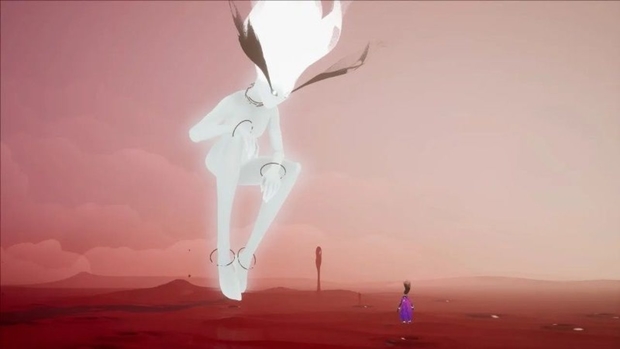 The second game announced by Annapurna Interactive, the Solar Ash teaser doesn't show much. All it shows is your character getting transported by a mysterious character to an unknown area, then the character takes a short walk to an open area. Solar Ash is expected to release in 2021.
Hitman III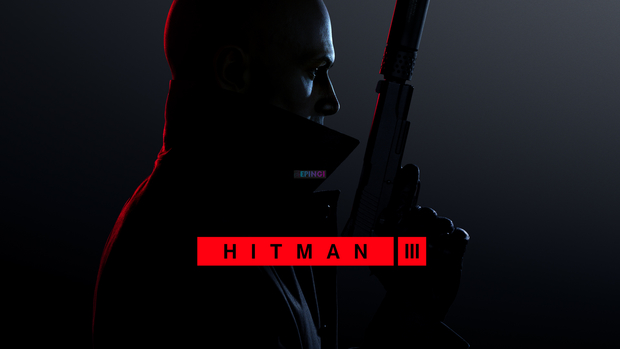 Hitman 3 will be the final game within the Hitman trilogy. The announcement trailer only shows a short teaser of the job that Agent 47 will have to complete. Hitman 3 is set to be released in January 2021.
Astro's Playroom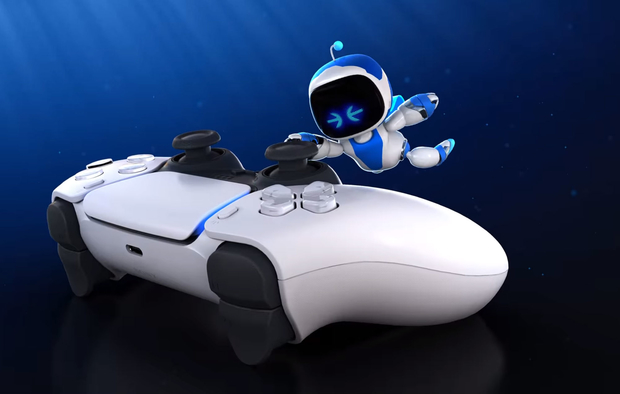 Astro's Playroom is a platformer that will come preloaded with your PS5. The teaser shows that you will control Astro through various environments, while finding and helping friends.
Little Devil Inside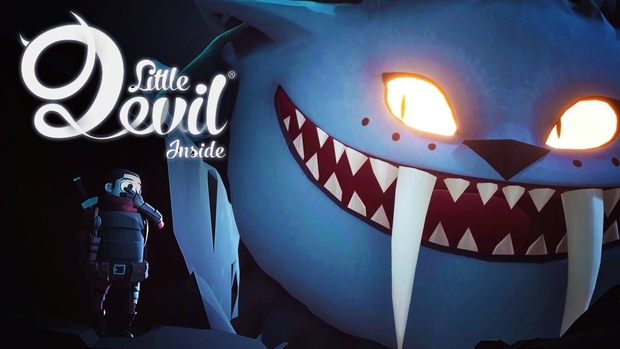 Little Devil Inside is an action-adventure RPG by Neostream. The trailer doesn't show any of the story, but mainly focuses on gameplay elements. This includes showing combat, various ways you can explore and travel, and some of the monsters you will fight along the way. Little Devil Inside currently has no release date.
NBA 2K21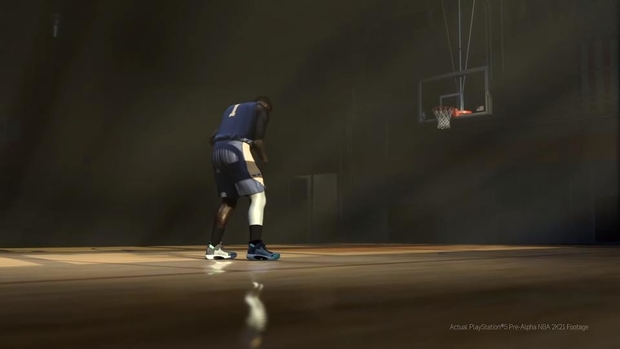 NBA 2K21 is the next game in the long line of NBA 2k games. The trailer begins with a conversation between Zion Williamson and Greg Thomas, where they officially announce the game and talk about the load time and graphics.
Then the trailer shifts to a short demonstration of the game, showing the in-game graphics. NBA 2K21 is set for a Fall 2020 release.
Bugsnax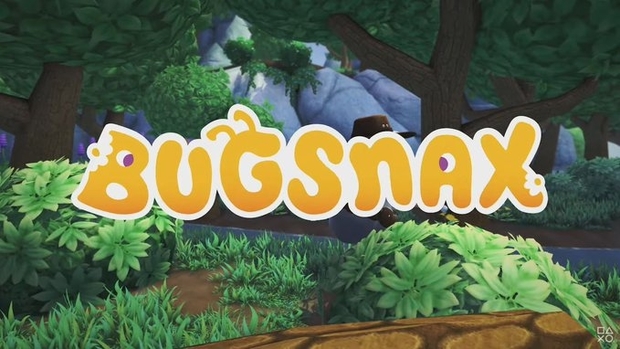 Bugsnax is an adventure game, where you are on an island called Bugsnax. As the trailer shows, on this island food is alive and acts like bugs, and when characters eat this food, a part of their body will transform into what they ate. This game is set to be released on Holiday 2020.
Demon's Souls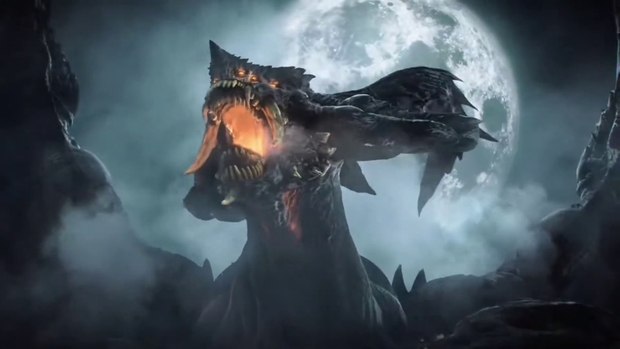 One of the biggest surprises in the show, Bluepoint Games showed an announcement trailer for a remake to Demon's Souls. In the trailer, you can see many of the enemies and locations from the original game, completely remade for the current generation. Demon's Souls currently has no release date.
Deathloop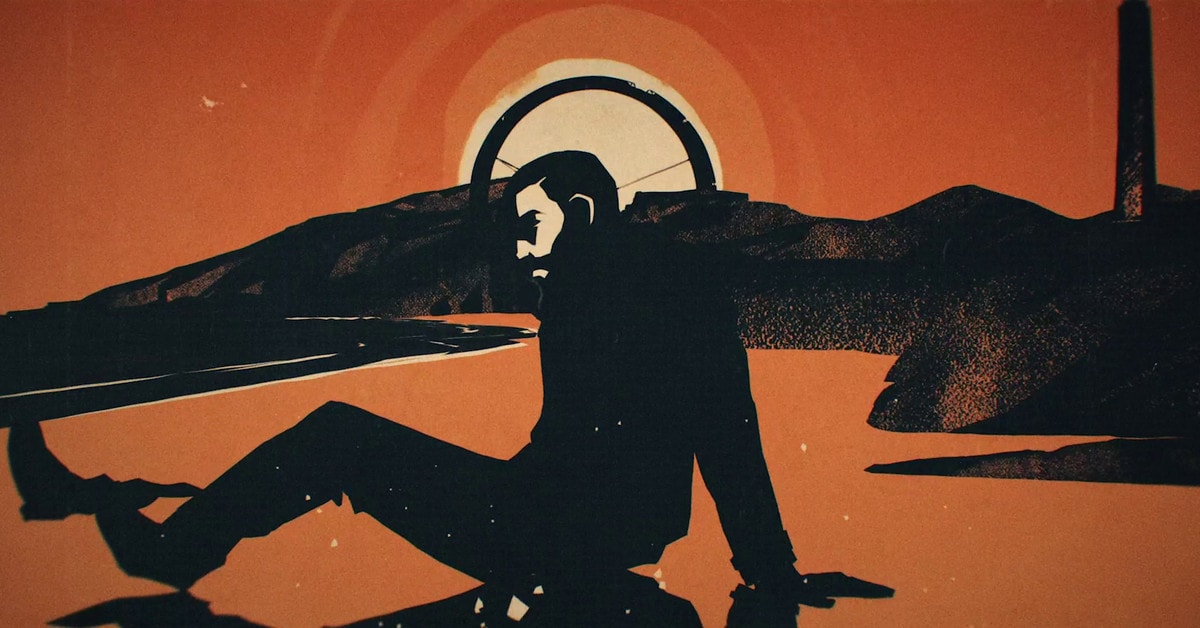 Deathloop is another game that was announced by Bethesda. The trailer for this first-person game starts with some gameplay, showing your character attempting and failing to survive. Afterwards you can hear that the main character is stuck in a time loop, and everyone is trying to kill him.
In order to break the loop, he needs to kill eight targets before midnight. Deathloop is set to be released on Holiday 2020.
Resident Evil Village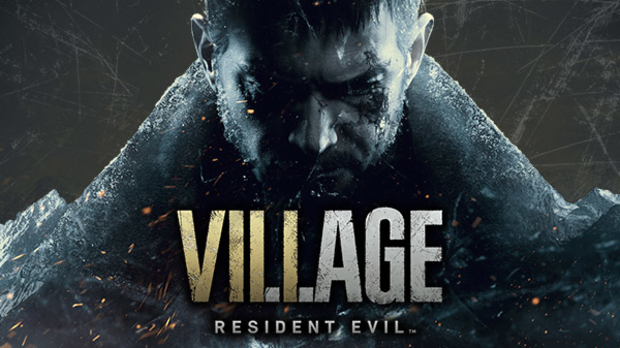 After releasing remakes of two of the series' most popular games, Capcom is finally releasing the eighth installment of Resident Evil. Beginning with the words "His story comes to a close", the trailer starts with a woman reading a story to you.
Afterwards, we get to see various locations in Village, along with glimpses of some of the characters and monsters we'll meet. The end of the trailer reveals we are once again playing as Ethan from RE7, and Chris shows up and guns someone down, much to Ethan's dismay. Resident Evil Village is set to be released in 2021.
Pragmata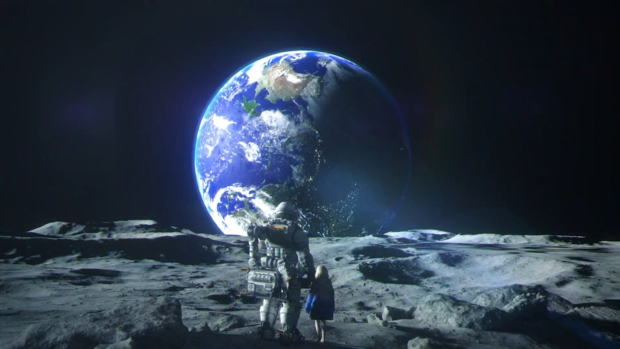 Pragmata is a new IP being created by Capcom. In the announcement trailer, we get to see someone wearing what looks to be a space suit exploring a dystopian world. He then meets a little girl, when a satellite comes crashing down.
The girl is then revealed to have some kind of powers that help them survive the encounter. The trailer ends with both characters standing on the moon, staring at Earth. Pragmata is set to be released in 2022.
Horizon Forbidden West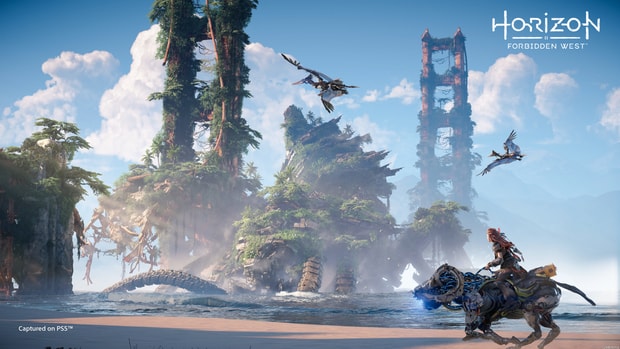 The final trailer shown was for the much anticipated sequel to Horizon Zero Dawn. The trailer features narration from Aloy, speaking of the spread of a new danger to the world, and how she must stop it before it's too late. Throughout the trailer we get to see plenty of new environments we'll get to explore, along with some new characters and wildlife. Horizon Forbidden West currently has no release date.
While we are still waiting on an exact release date and a price for the PS5, we at least now know much more about the console's design and what kind of games we could look forward to.