League of Legends: 11 Best Teams In The World
Updated: 29 Jul 2015 2:36 pm
Take a look at the best teams
Which Are The Best LOL Teams In The World?
When we talk about MOBA games, we usually talk about a team of 5 players, each with a particular set of skills. Each and every player will have his own position and his own role to play in the game. Either you go solo top, wander through the jungle or go in an AD Carry-support team, you will have to play your part perfectly if you want to win the game.
Let's take a look at some of the world's best League of Legends teams and the titles they achieved during their climb on the ladder.
#11 – LMQ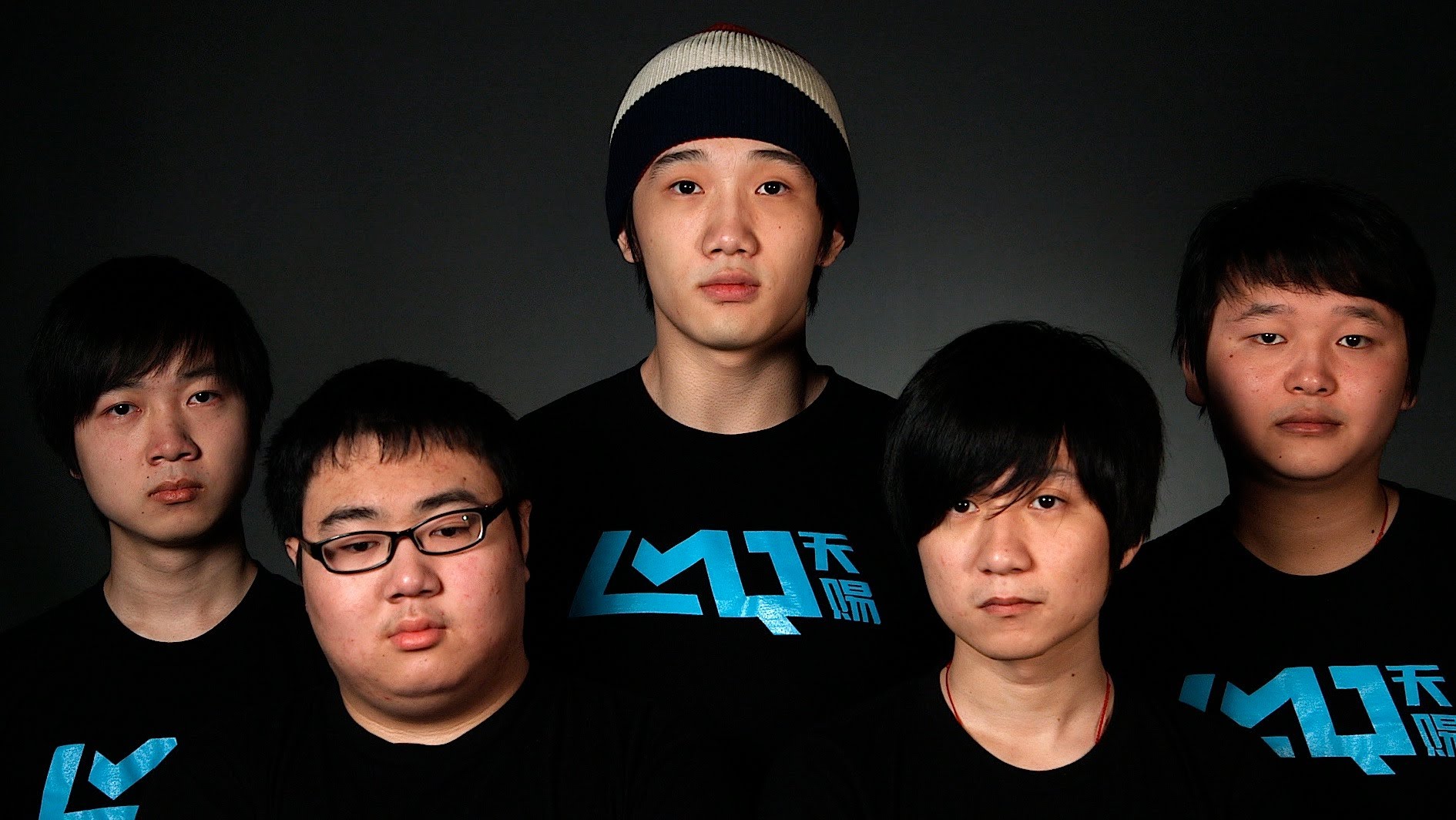 LMQ was formed in July 2013 after merging portions of the rosters of Team Livemore and Royal Club Tian Ci: Dreams, F1sh, and Wayoff from the former; Mor, NoName, TS, XiaoWeiXiao, and PandaB from the latter. LMQ competed in the summer split of the 2013 LPL; despite taking a game off the Season 3 World Championship runner-up Royal Club, LMQ finished with a disappointing 8-13 record in sixth place.
In November 2013, after the Season 3 World Championship, F1sh and PandaB moved to LMQ's sister team, Royal Club. At that month's National Electronic Sports Tournament, LMQ went 2-1 in the tournament's group stage after downing CC Club and Team WE Academy while falling to the parent Team WE. In the bracket stage, LMQ lost 1-2 to the tournament favorite and eventual winner OMG, but rebounded in a 2-0 victory against Royal Club in the third place match.
At the 2014 NA LCS Summer Playoffs in Seattle, LMQ faced Team SoloMid in the second round. The series was very evenly matched, but despite a Xiaoweixiao pentakill in Game 4, TSM won the final two games of the match to take the series. At the pivotal third place match, which decided the final North American team to go to the Season 4 World Championship, LMQ competed against a resurgent Team Curse. After falling behind 0-2 and facing a gold deficit in the third game, LMQ turned the entire series around and won three in a row, including a complete shutout in the fourth game. LMQ won 3-2 and secured the final NA seed at the World Championship that September.
Even though it had its ups and downs, LMQ remains one of the best League of Legends team in the world:
#10 – Taipei Assassins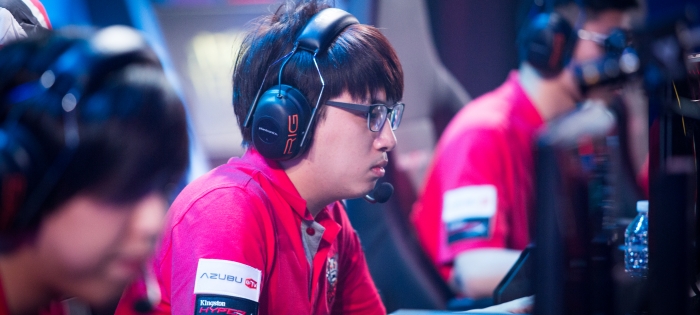 While playing in the League of Legends ranked solo queue ladder, AD Carry MiSTakE met and befriended Stanley, a Top lane player. Shortly after connecting, their mutual friend colalin introduced to them to NeXAbc and former Counter Logic Gaming player Lilballz. Together with mid laner A8000, they formed Team For the Win (FTW), with MiSTakE as team captain.
Team For the Win's first event was Garena's G1 eSports competition. At the tournament, Team FTW took first place ahead of 150 other teams to qualify for the 2011 World Cyber Games.
At the 2011 World Cyber Games, Team For the Win was unable to make it through the group stage. The top two teams from each group would advance, but with a third place TPA was unable to qualify. They posted a 2-2 record after defeating Team Jantelaget and Orange eSports and losing to NaJin e-mFire and Millenium. Mid laner A8000 left the team after the event.
Taipei Assassins, or TPA, remains a competitive League of Legends team based in Taiwan. After their victory at the Season 2 World Championship, TPA was hailed as one of the strongest teams worldwide. Taipei Assassins is the sister team of Taipei Snipers.
The team currently competes under the name Azubu Taipei Assassins in representation of their sponsor, Azubu.
This is an outstanding match. Take a look:
#9 – Fnatic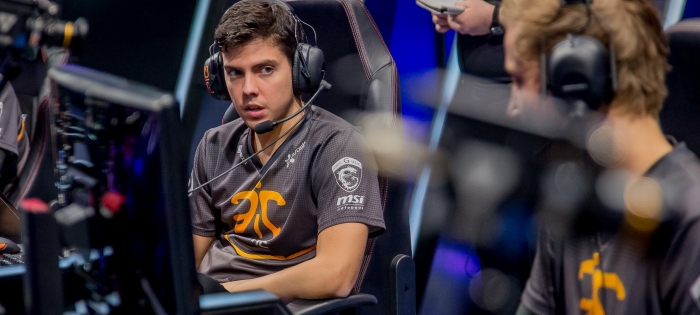 Fnatic is a professional eSports organization consisting of players from around the world across a variety of games. On March 14th, 2011, Fnatic entered the League of Legends scene with the acquisition of myRevenge. Fnatic is one of the strongest European teams since the early days of competitive League of Legends, having been the champion of the Riot Season 1 Championship. Fnatic have also gone to the finals of all five of the LCS playoffs.
YellOwStaR was the only member left in the team after the Season 4 World Championship. Fnatic acquired 4 new members to the team: Huni, Reignover, Febiven and Steelback.
Despite having 4 rookies in their team Fnatic finished second at 2015 EU LCS Spring Season with a 13-5 record. Whereafter they managed to win the 2015 EU LCS Spring Playoffs 3-2 against Unicorns of Love.
Fnatic was able to get into the bracket stage with a 2-4 score, with a win over Beşiktaş e-Sports Club and Team SoloMid during the 2015 Mid-Season Invitational. In the bracket stage they were to face of the first seed team, SK Telecom T1, who was undefeated up to that point in the tournament. Fnatic were able to take it to 5 games, but lost their final match, with only blue side victories in this Bo5.
During the EU LCS Summer Split  event, Fnatic replaced Steelback with Rekkles who was said to rejoin after having played for Elements in the Spring Split.
#8 – Team SoloMid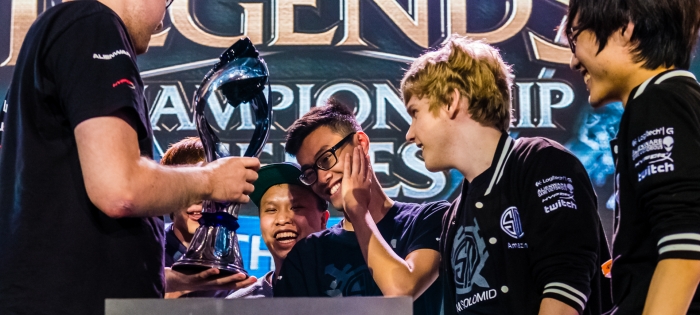 The original Team SoloMid lineup consisted of Saintvicious, Reginald, Chaox, TheOddOne, and Locodoco to help represent Reginald's site Solomid.net. It was stated that, "With AoN(All or Nothing) disbanding and Regi still wanting to play competitively, he formed a new AoN. Except this time, it would be branded as Team SoloMid to represent the website." Later, on February 23rd, 2011, Saintvicious left Team SoloMid to join Counter Logic Gaming. This led for the team to pick up subs for the upcoming months, such as FeedFest, Westrice, Chu8, Doublelift and Qlown. The month of April saw two major additions to TSM, with the arrival of Xpecial and The Rain Man.
On December 18, 2011, Team SoloMid attended the National ESL Premier League Season 2. In the playoffs, they defeated RFLX 2-1, compLexity 2-1, and v8 Esports 2-1, placing them in the winner's bracket final, where they lost to Counter Logic Gaming 0-2. Team SoloMid then lost to Curse Gaming 0-2, placing TSM in third overall in the tournament.
On February 7th, 2013, it was announced that Team SoloMid would compete under the name Team SoloMid Snapdragon in representation of the mobile processor brand of their newly acquired sponsor, Qualcomm. Also announced was a partnership with Qualcomm and CBS to produce a web reality series, GameCrib, exhibiting the daily lives of TSM.
As the Season 4 North American LCS began, TSM was eager to show off its new mid laner Bjergsen. After losing its first match against Cloud 9, TSM shook off the loss and won eleven in a row, holding first place for a team-record eight weeks. Although they entered Week 10 with a 19-3 record and a one-game lead over rival Cloud 9, the team struggled to close out the season and finished second. TSM's 22 wins were still a team best and tied with Fnatic for fourth best of any team in LCS history.
With a 5-2 standing in the 2015 NA LCS Summer Split, Team SoloMid felt the need to challenge WildTurtle to help him get back his old form, thus trying out KEITHMCBRIEF for the AD position. According to the announcement, WildTurtle will remain as the starting AD for the team with KEITHMCBRIEF partaking in scrims.
#7 – SK Gaming
SK Gaming's foray into League of Legends began on September 16th, 2010, when SK acquired team I WEAR A CAPE IRL consisting of Osaft22, SleazyWeazy, Severus, Reyk, Zylor, Pylat, and Awe kek.
With this lineup, SK Gaming was able to take second place at the 2010 World Cyber Games. In the group stage, SK Gaming entered a three way tied for first, going 2-1 by defeating AnotherStory and Counter Logic Gaming Prime, while falling to ChinaHero. In the playoffs, SK Gaming was able to defeat ChinaHero in their rematch 2-0, advancing to the finals. There, SK Gaming would fall to Counter Logic Gaming 1-2, taking home second place.
In the coming months, SK Gaming underwent several changes to their roster. On October 20th, long time top laner Wickd left SK to form Absolute Legends with WetdreaM. SK picked up MoMa for a short stint to replace Wickd, but MoMa left shortly after signing. Near the end of 2011, Snoopeh departed SK Gaming to join the new Counter Logic Gaming EU and Absolute Legends merger team. To fill the void, SK signed former against All authority top laner Kev1n.
By finishing in the top three at the Season 2 EU regionals, SK had qualified to participate in Riot's new professional league, Season 3 EU League Championship Series, playing in a 10 week competition with the continent's best teams. During the spring season of 2013, the SK team played consistently well, finishing with a respectable 17-11 and claiming third place going into playoffs. The Season 3 LCS Spring Playoffs occurred in April, where SK was able to automatically secure their spot in the next LCS season in the first round when their opponent, sixth-seeded against All authority, was disqualified due to roster issues. The team then faced Gambit Gaming, falling 2-0 to the Russians. In the third place match, SK faced Evil Geniuses and, despite having early leads in both games, were unable to close them out and lost 2-0 to finish fourth in the playoffs.
In January 2014, nRated joined the team as their new support. SK Gaming finished 2nd in the 2014 EU LCS Spring Playoffs after defeating Team ROCCAT 2-1 but then losing to Fnatic 1-3.
#6 – Cloud 9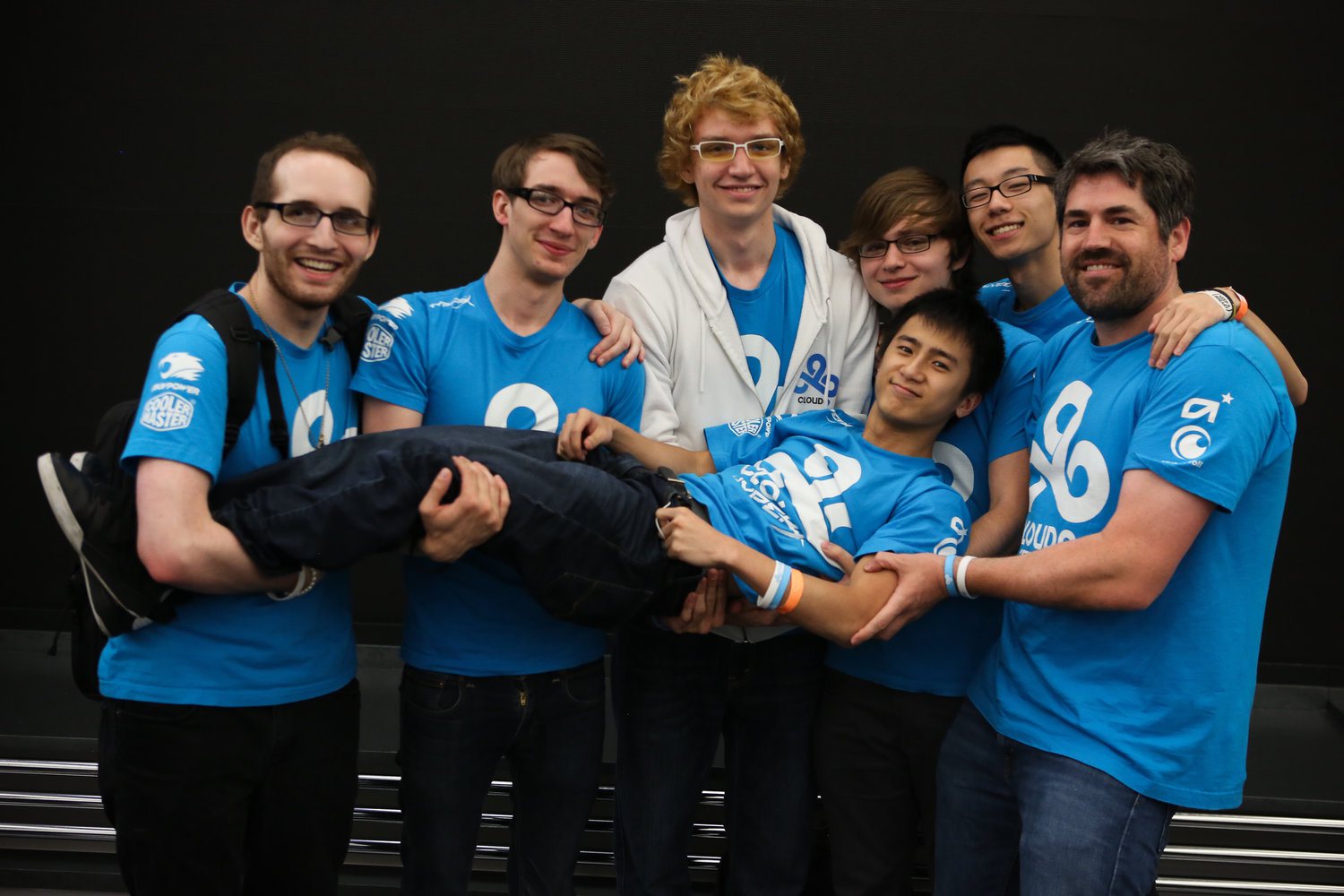 Cloud9 (C9) is a North American League of Legends team competing in the North American League Championship Series. The team is notable for winning two LCS seasons, as well as a top eight finish at the Season 3 World Championship.
On April 1st, the Cloud9 roster of Hai, LemonNation, Meteos, Sneaky and Balls was picked up by Quantic Gaming. However, just a few weeks later the roster would once again become Cloud9 with previous TSM manager Jack Etienne becoming the manager and owner of the team.
In the Summer Promotion Qualifier, Cloud9 went 5-0 to earn a spot in the LCS Summer Split, beating Team Astral Poke 2-0, and former LCS team compLexity 3-0. Midway through the season, Cloud9 went on the longest win streak in LCS history (13 games) and went on to earn 25 victories, the record most in an LCS season split, and won first place in the Summer Split regular season.
As a top five finisher in the Season 3 LCS Summer Split, Cloud9 earned a berth in the 2014 Season Spring Split. After having trailed just behind Team SoloMid after the first week, Cloud9 finally regained first place by facing off against and defeating them during week 7. They would go undefeated afterwards (equaling their previous 13 win streak record) and finish first place for the regular Spring Season. During the eighth week of the season, Cloud9 secured a top six finish and a spot in the Spring Playoffs. Cloud9 would repeat their 2013 Summer Playoff success with a 2-0 victory over Curse in the semi-finals, and a 3-0 against TSM in the grand finals; earning the team a spot in the 2014 All-Stars. Cloud9's LCS success had resulted in a record regular season win percentage of 87.5% (49 wins to 7 losses) and 89.4% when including playoffs (59-7).
#5 – OMG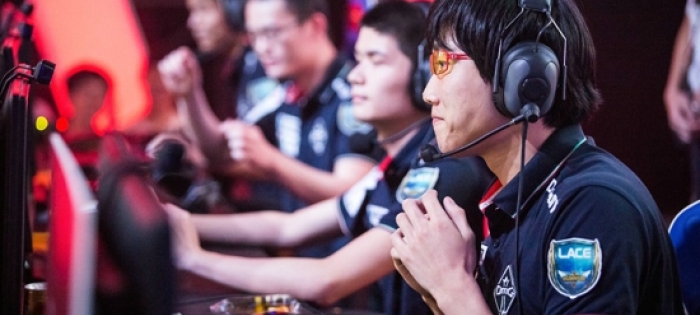 In May 2012, the Chinese eSports organization OMG picked up their first League of Legends team. Although the roster was short lived before picking up the notable team of Noah's Ark in August. One of their first major tournaments they attended was CPL Shenyang 2012. Able to conquer the Korean team of MVP White, they went on to lose against veteran Chinese powerhouse, Invictus Gaming 2-1, and followed up by facing MVP White again but losing the rematch, placing 3rd in the tournament. The following months led to strong showings at various small events and tournaments. A big opportunity to showcase their talents was when they would replace Azubu Frost in G-League 2012 Season 2. They were able to make it out of groups with a 1-2 record but lose first round of bracket stage to Team WE.i-Rocks placing 5th.
It was in pre-Season 3 into Season 3 that OMG gained headway with their name, becoming a feared opponent in Asia. They would qualify to play in NVIDIA Game Festival 2013 facing off against a few of the best Asian teams. They would lose against Season 2 World Championship participants World Elite and the Season 2 Champions Taipei Assassins, ending up 4th but proved to be a good experience for the players. Next OMG would qualify for one of the best competitive Chinese leagues, 2013 LPL Spring. Throughout the season, the team would tear through China's best, ending with a record of 21-7 and being 2nd going into playoffs. OMG overcame both World Elite and Positive Energy to become the LPL Spring Champions and prove their place as a world class team.
#4 – Alliance
Alliance is a professional Swedish-centric gaming organization formed in April 2013 by Evil Geniuses management and announced their first League of Legends team in December 2013.
After Evil Geniuses failed to qualify for the 2013 season World Championships, Mid laner Henrik "Froggen" Hansen decided to leave and make his own team, rumored as the "Super Team", and after trying out many players he settled on the following roster: former Top laner, Mike "Wickd" Petersen, former Lemondogs AD, Erik "Tabzz" van Helvert, and former Copenhagen Wolves Jungler, Ilyas "Shook" Hartsema.  After winning their Battle of the Atlantic match versus Dignitas they rounded out their team with former SK Gaming Support, Patrick "Nyph" Funke.
The only player that had been secured from the get-go was Shook, as Froggen really wanted to play with him. Other players that were considered or tried out were Aleš "Freeze" Kněžínek, Edward "Edward" Abgaryan, Martin "Kazmitch" Hamalčík, Kevin "Kev1n" Rubiszewski and Jesper "Jwaow" Strandgren.
The team acquired Evil Geniuses's spot in the European LCS and so they could start in the 2014 EU LCS Spring Split. After all the hype that had been built around them they initially didn't deliver, bringing inconsistent team play to the stage. They found their footing and learned each other's style of play and managed to finish the Spring Split in fourth place, automatically qualifying for the 2014 EU LCS Summer Split.
All in one, Alliance remains a highly rated skilled team, best said one of the greatest teams in the world.
#3 – Najin White Shield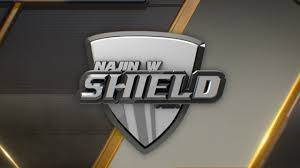 Formerly known as Extreme Dive Gaming, NaJin White Shield is a professional gaming team based in Korea. Along with Team OP they are one of the oldest teams in Korea. Many of the former players are very popular players, some being known by non-Koreans for their time spent playing on the North American server.
Shield is the hottest team coming into Worlds. They won Korean Regionals with a 9-1 record, blowing out the entire KT Rolster organization, as well as defending champions SK Telecom T1 K. Like all elite Korean teams they have few weaknesses in their teamwork and objective control, but they come up short in player quality compared to the Samsung teams on this list. Watch is the only player on this team with international experience, but I wouldn't expect that to stop Shield from performing.
Najin White Shield is a team full of surprises and always knows how to get all their opponents to back down when engaging battle with them.
#2 – Samsung White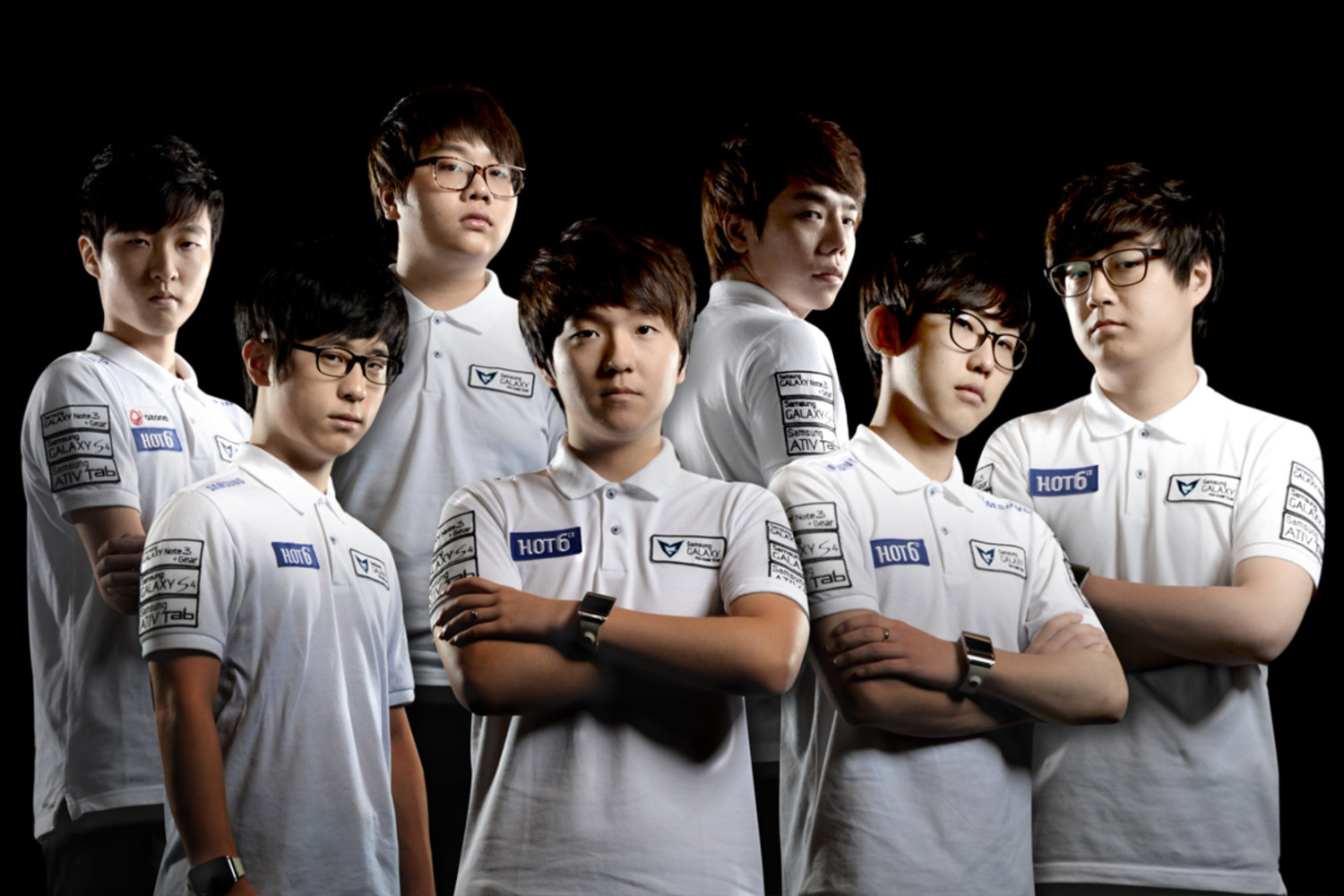 Samsung Galaxy White is a Korean League of Legends team sponsored by Samsung Electronics. It was formerly known as MVP Ozone. Samsung Galaxy White's highest achievement was winning the Season 4 World Championship by beating Star Horn Royal Club 3-1.
Some people believe Samsung White is a better team than Samsung Blue, but the problem is that White hasn't been able to beat Blue in any of their encounters in 2014. White is a complete team, world class at every position, with by far the best support player in the world. They control the early game with jungle pressure and strong laning, and Imp takes over the late game, if it gets to that point. The only weakness for Samsung White seems to be its sister, Samsung Blue.
#1 – Samsung Blue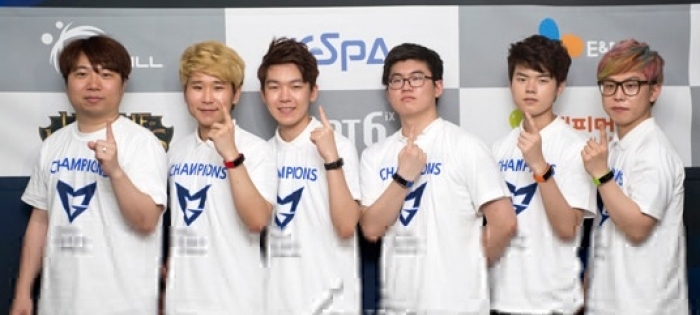 Samsung Galaxy Blue is a Korean League of Legends team sponsored by Samsung Electronics. Samsung Galaxy Blue, formerly known as MVP Blue, is known for competing in the top-level OnGameNet (OGN) tournaments. The team has been a finalist in the past two OGN seasons, including a win in OGN Spring 2014.\
Samsung Blue is by far a perfect team. With top players at every position, skills above any other, great team work, coordination, strategic play and adaptation, it's no wonder why most consider them to be the best team in the world. The only team to get the best of Blue was the unrelenting aggression of KaKaO and the KT Rolster Arrows, and that was one of the closest series in recent memory. Any loss that Samsung Blue suffers will be a substantial upset. And that is no surprise, knowing that this team was never defeated.
Please leave your comments and reviews on this article in the comment section below.
Related articles:
10 Things That Make an FPS Awesome
10 Things That Make an RPG Awesome
Darkest Dungeon Gameplay: 10 Interesting Facts About This Awesome Dungeon Crawler
Image Gallery