Battlefield 2042 Announces Weekend Update and Members-Only Rewards for EA Play
Updated: 13 Nov 2021 9:56 am
Hope your fear of heights isn't as bad as mine!
Battlefield 2042 has announced a weekend XP update for the game, as well as several member-only awards for EA Play members.
Battlefield 2042 early access has just gone live on Friday 12 November 2021, and Battlefield has announced a small update as we head into the weekend. Battlefield has also revealed several unique in-game member-only awards for EA Play members.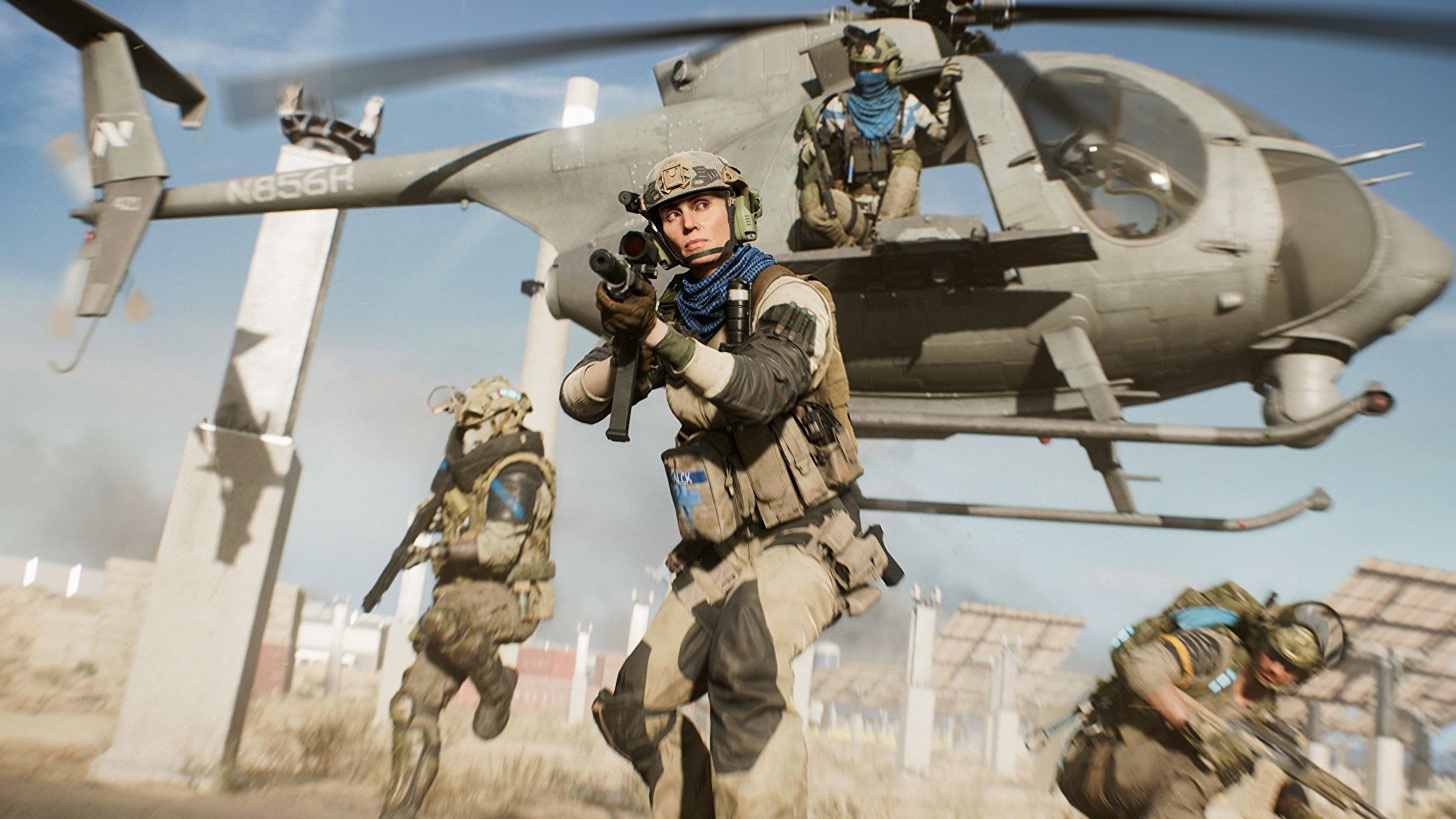 Squad disembarking from a helicopter. Image by Battlefield.
For the update, there have been several changes to XP and earning XP. Firstly, on 12 November 2021 at 2:30 AM CEST Battlefield announced via Twitter that "XP awards on custom Battlefield Portal Servers are temporarily disabled." 
No specific reason for this change has been given, however, it is likely due to the "XP farming" that has been happening, especially on bot servers.
In the same tweet, Battlefield announced that "XP awards for Solo/Co-Op Experiences have been lowered in All-Out Warfare," and that "XP awards in All-Out Warfare MP are unaffected".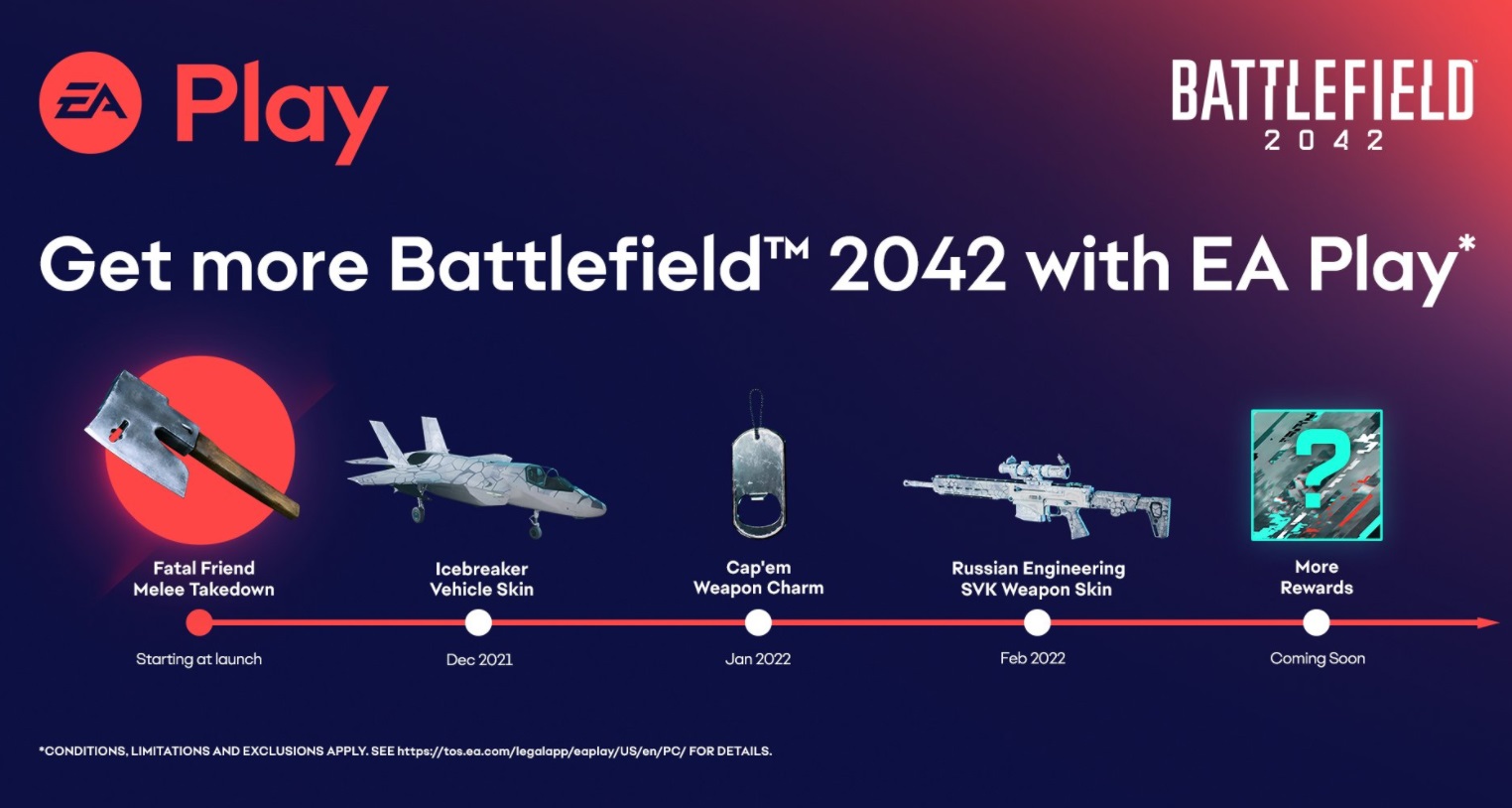 EA Play rewards. Image by EA.
Battlefield has also announced a series of members-only rewards for EA Play members that will become available in a staggered sequence starting on the official launch day, Friday 19 November 2021.
The first reward is a 'Fatal Friend' melee takedown weapon and becomes available on the 19th of November. The second is an 'Icebreaker' vehicle skin and will become available in December.
Thirdly, there is the "Cap'em" weapon charm that will become available in January 2022. Then there is the 'Russian Engineering' SVK weapon skin coming in February 2022. Thereafter there will be more monthly rewards, the details of which are still to be announced.