The 10 Best Thriller Movies of 2016
Updated: 10 Feb 2017 4:10 am
Come back, it's safer in the bunker with a psychopath!
Looking for a great thriller flick to take you on a wild ride?
A good thriller movie has to make you feel suspense, excitement, anticipation; it has to raise your adrenaline and make you anxious about what's going to happen next. We've had quite a lot of good thriller movies in 2016, but let's take a look at the ones that were true shining representatives of the genre. 
1. Deepwater Horizon
The 2010 explosion of the oil rig in the Gulf of Mexico was an immeasurable ecological catastrophe which resulted in the deaths of 11 workers and billions of dollars in damages. The story caught the eye of the world and caused many to condemn and judge the careless policies of corporations who put profit first, disregarding both human life and the serenity of our ecosystem.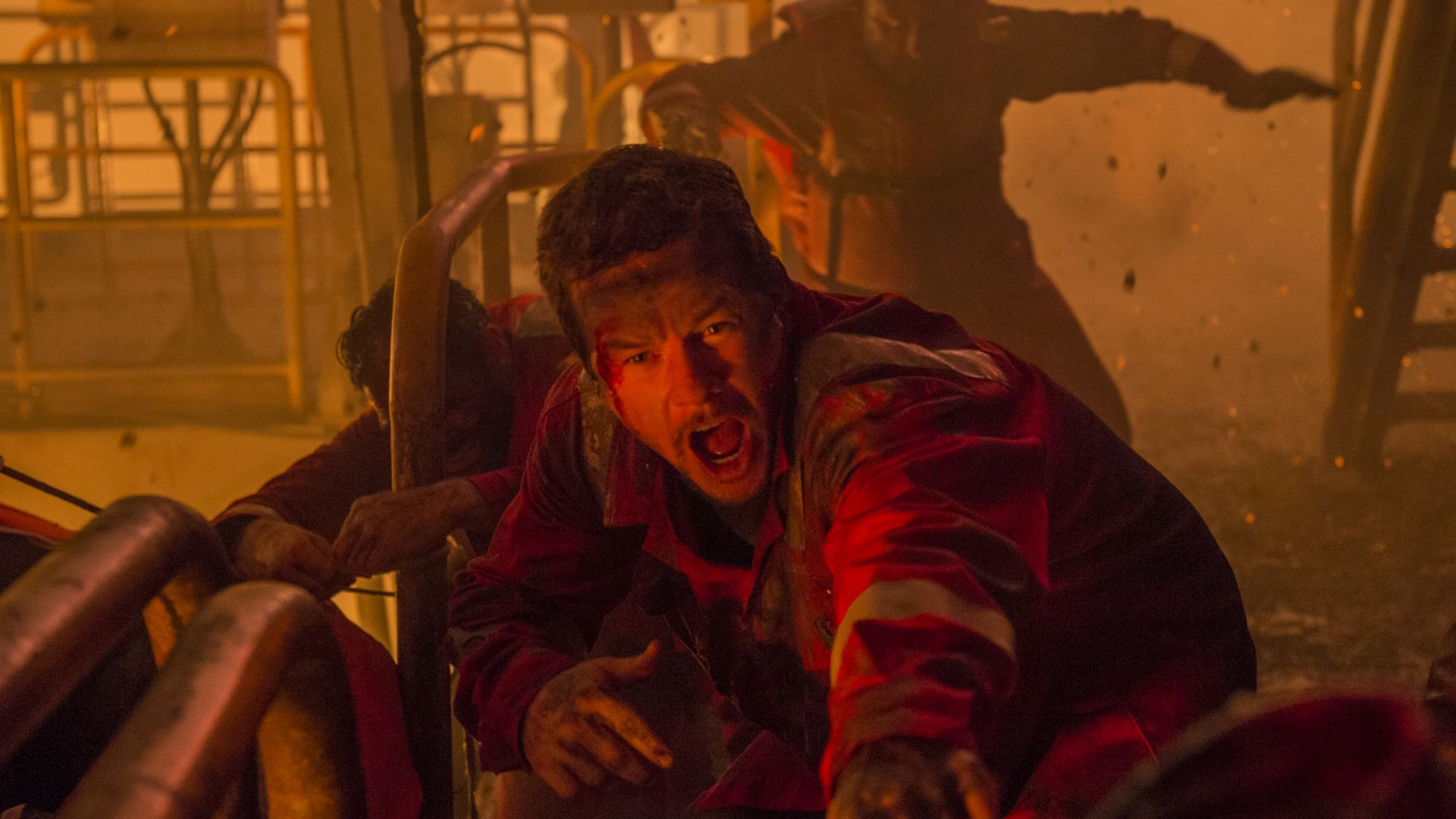 Mike attempts to rescue a colleague from a collapsing part of the rig.
Deepwater Horizon is a biopic disaster film directed by Peter Berg, that focuses on the men and women who were present on the rig as it exploded. Mark Wahlberg plays Mike Williams, an engineer who desperately tries to flee the burning wreck of the rig as well as save anyone he is able to before the building explodes and collapses into the sea. 
2. Elle
Rape is probably the most heinous thing one human being can do to another. It leaves the victim emotionally and physically scarred for life and fighting to find their old selves again. Not Michele Leblanc (Isabelle Huppert), though. She hops right back to her feet and sets out to find the man who hurt her.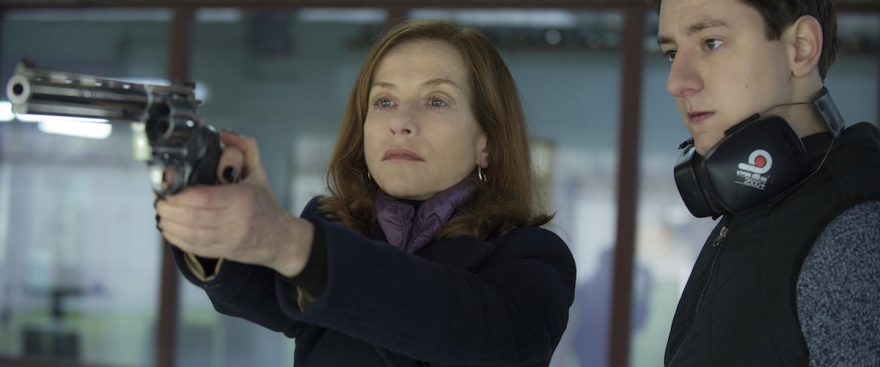 Practicing for when the time comes.
Michele is the head of a very successful video game company and the object of lust and infatuation of many employees of hers… but she's also the daughter of a serial killer awaiting parole. She has an affair with her best friend's husband, an unhealthy sexual obsession with a neighbor of hers and strained relationships with her son and mother. Looks like the man who hurt a woman who has THAT much on her plate is bound to regret it soon... or is he? Elle might be one of the more serious contenders for film of the year. 
3. The Handmaiden
If Park Chan-wook, the genius behind Oldboy (2003), is credited as a film's director and producer, you just know it's going to be good and there's no question about it. The Handmaiden takes us back to Victorian era Korea under Japanese rule; the age where geishas and lavish tea ceremonies meet Western imperialism.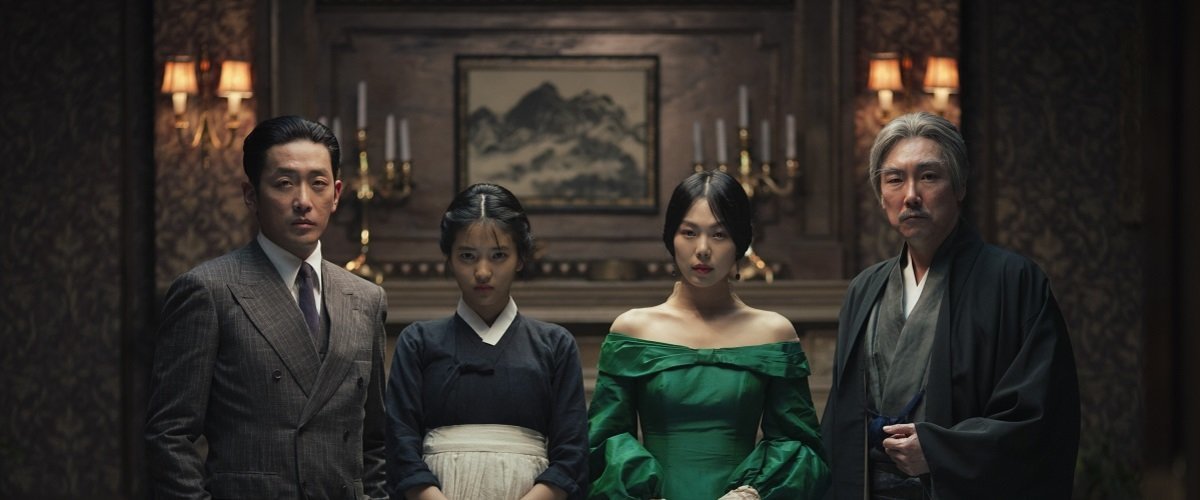 The culprits.
A nameless conman going by the name of Count Fujiwara (Ha Jung-woo) hires a young con artist named Sook-Hee (Kim Tae-ri) to infiltrate the home of the reclusive and strange Lady Hideko (Kim Min-hee) and become her maid. Sook-Hee's job is to convince Lady Hideko to marry Fujiwara, so he can later commit her to a mental institution and steal her inheritance. The central plot of The Handmaiden is divided into three parts, each telling a part of the story, and each one adding another layer to the psychological pyramid of the movie. Nothing is what it seems in this masterpiece of eroticism, intrigue and delicious oriental bubble baths. 
4. Nocturnal Animals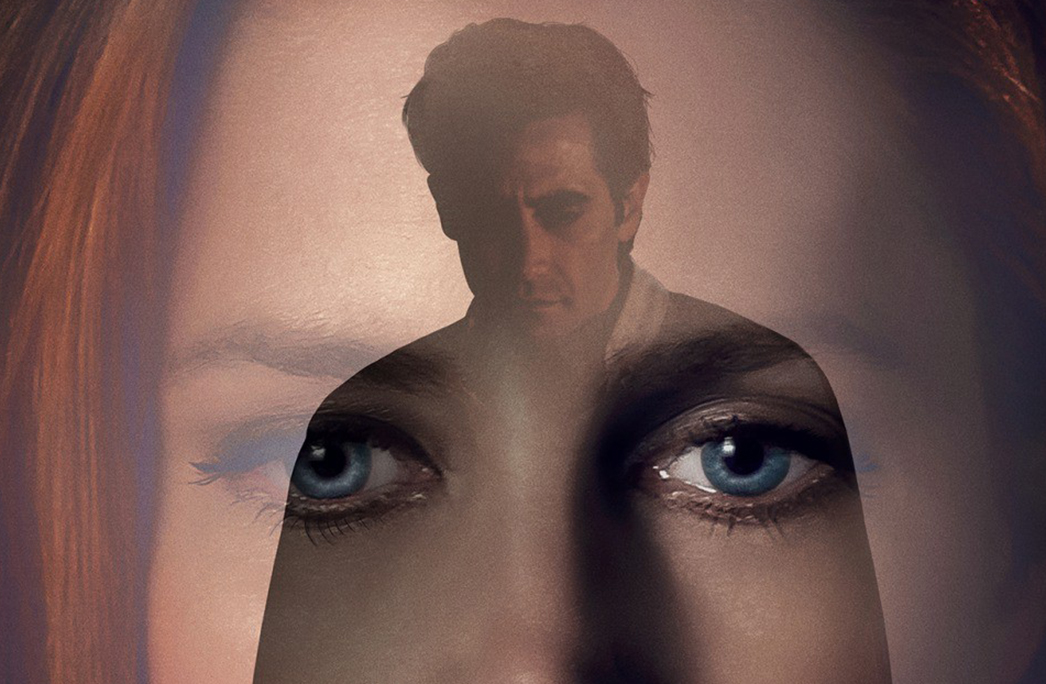 She has done the unspeakable.
The power of a man's broken heart is something you shouldn't take lightly. It can provoke wars, move mountains, or write books. Books where every word is an expression of sorrow, tragedy and pain. A wealthy art gallery owner named Susan Morrow (Amy Adams) receives one such book in the mail from her ex-husband, Edward Sheffield (Jake Gyllenhaal). She begins reading the manuscript that's in front of her, opening up another world and storyline in the movie; one of a family that was torn asunder by three criminals.
As she reads the book, she begins to understand what she had done to the man who once loved her. The film features an exciting, multilayered plot which is brought together nicely by the extremely talented cast and guided by the creative vision of the film's director and famous fashion guru Tom Ford.
5. Spectral
Fighting a war is scary enough, imagine fighting an enemy you can't see, hear, shoot, blow up, and that also kills instantly? Spectral takes us to an alternate Earth, where a raging war in Moldova is joined by an unfamiliar foe. The US army requests the expertise of DARPA researcher Dr. Mark Clyne (James Badge Dale) who has created a special sort of camera that can detect these ghost-men.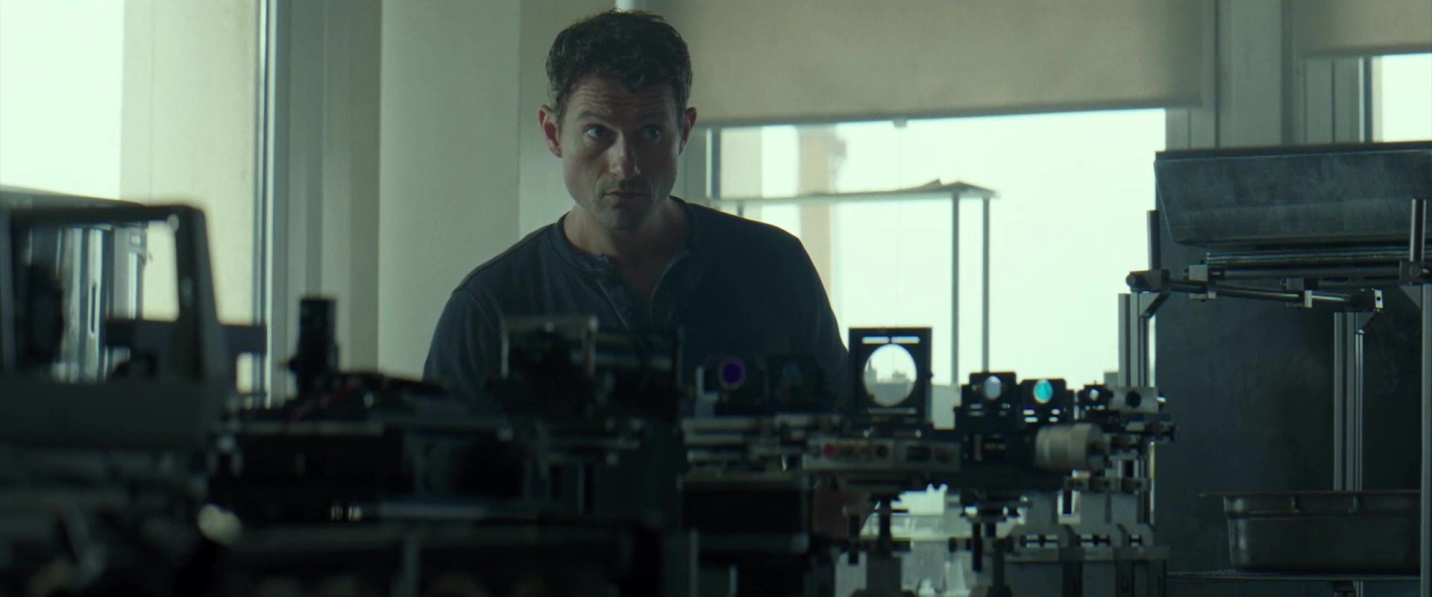 Dr. Mark Clyne and his contraption.
They apparently have no weakness, and Clyne is sent straight into the warzone to learn more and devise a way for the military to defeat them. Spectral is a big budget Netflix film full of great CGI and special effects and a pretty great war film on its own merits – it delivers the action and suspense you'd expect from any other great thriller. 
6. Snowden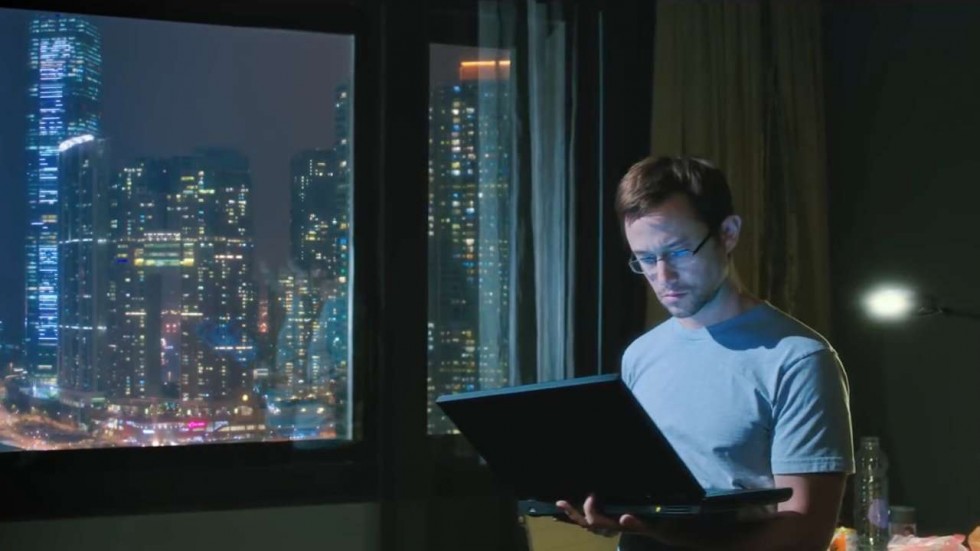 The man who cracked the world.  
Edward Snowden is probably the most controversial man of the 2010s, one who is sought after by many world governments for revealing what has been going on behind closed doors on the global political scene, and will hopefully continue to do so in the foreseeable future. The film is a biopic, following the time he spent in the US army, his employment by the CIA and NSA, and his assignments around the world, during which he slowly develops a sense of what he is really working on and part of. Joseph Gordon-Lewitt's portrayal of Edward Snowden is top-notch, and the movie is complimented by a great soundtrack that adds to the suspense of Snowden's misadventures.
7. Green Room
When a band's gig goes wrong it's usually due to faulty equipment, a tough crowd or a band member not knowing the songs they're playing. Not because an angry gang of neo-Nazis wants to kill them.
Darcy, leader of the neo-Nazis. 
When their Portland show is canceled, the four members of the Ain't Rights, Pat (Anton Yelchin), Sam (Alia Shawkat), Reece (Joe Cole) and Tiger (Callum Turner) agree to play in a remote bar in the woods of Oregon. The show goes surprisingly well, considering they played an anti-Nazi song as their opener, but as Pat returns to the green room he witnesses something brutal that will soon make the band regret ever having accepted their manager's offer to play there. The film turns into a gruesome and chilling fight to the death against the merciless gang; full of violent scenes that are sure to properly shock you. 
8. 10 Cloverfield Lane
Would you trust a complete stranger with your life? Even when the world is ending? Michelle (Mary Elizabeth Winstead) is driving through a farmland area, on her way out of New Orleans after having an argument with her boyfriend. She winds up in a car crash and wakes up chained to a concrete wall. Upon waking up, she meets Howard (John Goodman), who tells her that the world had ended and that he saved her life. She also meets Emmett (John Gallagher Jr.), Howard's employee who made it to the bunker before things went south.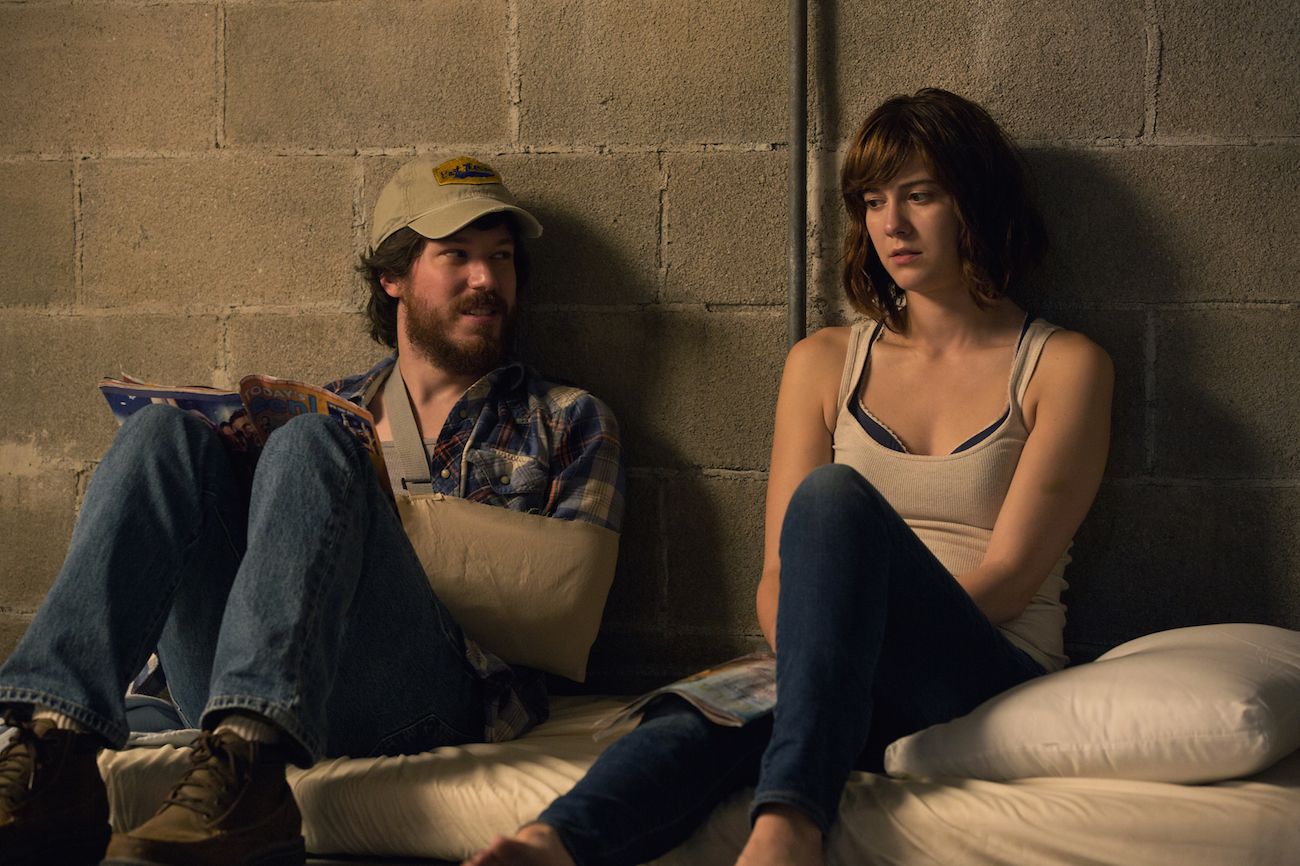 Emmett and Michelle.
At first, Michelle is reluctant to believe Howard's story although she does feel safe underground, without having the slightest idea of what's going on outside. Emmett and Michelle will soon discover something that will terrify them and set in motion the unraveling of their stay in a strange man's bunker, as well as the fate of the world outside. 
9. The Girl With All The Gifts
When a fungal disease afflicts most of humanity, turning them into mindless, flesh-eating zombies, our only hope is a group of infected children that have retained their ability to think and feel, but still have their cannibalistic urges. Dr Caroline Caldwell (Glenn Close) is studying them one by one in an attempt to find a cure for the mysterious disease. H
elen Justineau (Gemma Arterton), the woman in charge of educating the children, grows attached to Melanie, an intelligent girl who has also grown fond of Helen. As Melanie is taken to the operating table to be experimented on, Helen bursts in unexpectedly, attempting to save her.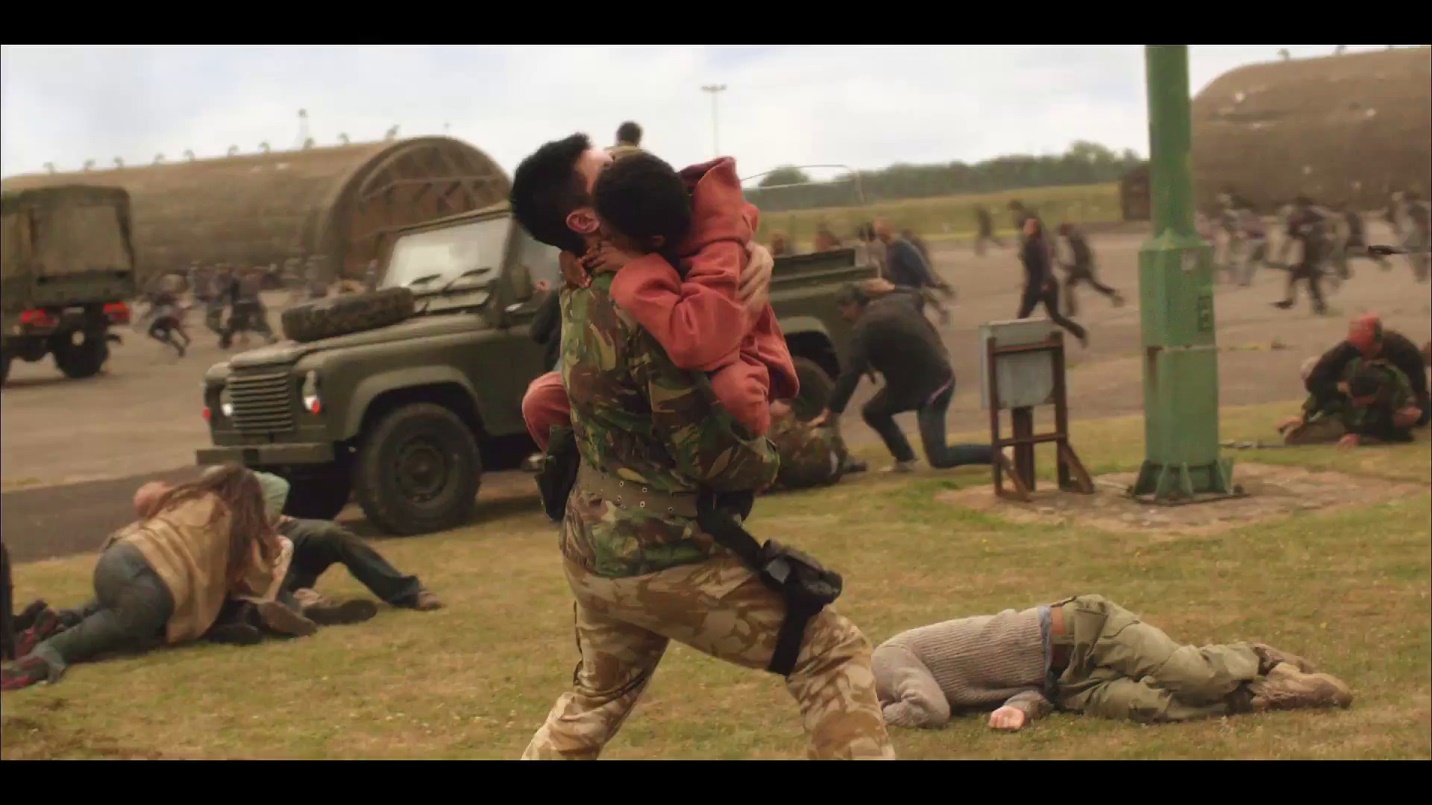 Want a hug, little girl? On second thought…
However, the facility where they are based comes under attack by a large group of infected, and now they must fight for their life and escape with Melanie's help. Usually, zombie apocalypse flicks offer no end to the crisis, a solution or means of salvation, but here a cure presents itself in the form of a charming, innocent little girl who just wants to learn what it means to be a kid. 
10. Blood Father
Your daughter appears in front of your trailer home one day as an alcoholic, drug addicted girlfriend of a cartel member. Whom she murdered. Sounds like daughter of the year material right there, but let's cut her some slack. The real badass in this story is John Link (Mel Gibson), an American war veteran, recovering alcoholic and ex-con, who takes Lydia (Erin Moriarty), his daughter, into his home without asking a thing.
From that point on they are constantly hounded by the gang of Lydia's apparently dead ex-boyfriend, who want her dead for what she has done. John enlists the help of his good friends along the way and battles the relentless drug cartels, to keep his daughter alive.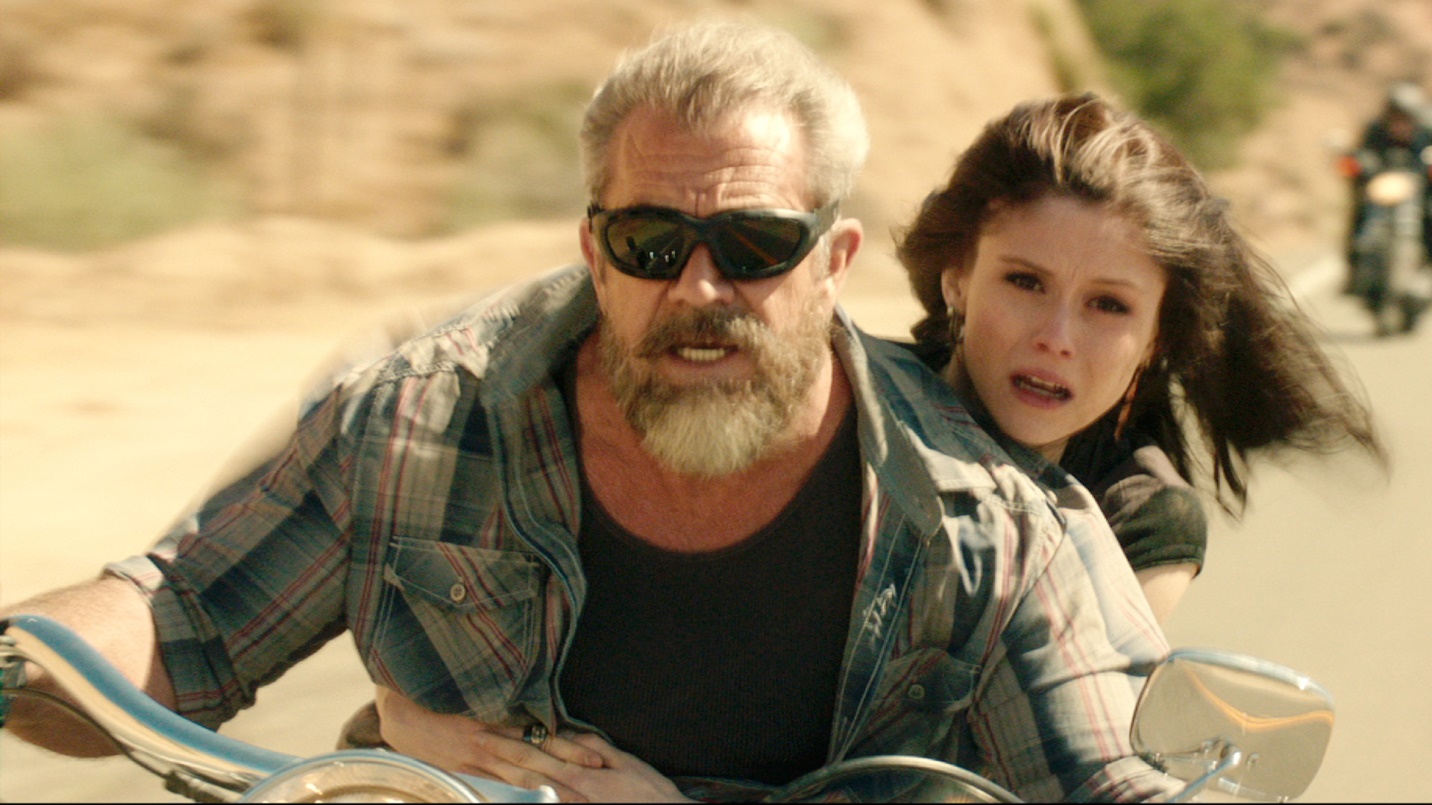 You'll face God for it. But not yet. 
Good thing thriller is such a broad genre – there's a bigger chance for great movies to be produced! We watch all of them though, so you don't have to see the bad ones.
Need more exciting cinema? Check out the articles below!
Assassin's Creed Movie: 15 Interesting Facts You Need To Know
5 Interesting Facts About The Upcoming The Witcher Movie (2017)
10 Underrated Movies you missed in 2016
Image Gallery