Top 10 Upcoming Fantasy Movies of 2018
Updated: 21 Mar 2018 6:35 am
Will anything reach Middle-Earth heights of awesomeness this year?
2017 was a strange year for Fantasy movies. The Shape of Water was well received, as was the third (and best) instalment in the Planet of the Apes reboot, War for the Planet of the Apes. But there were a lot of disappointments (I'm looking at you, The Dark Tower) that will leave a bad taste in Fantasy-loving movie fans' mouths when they think back on the year. So, can 2018 top it? Can anything reach Middle-Earth heights of awesomeness? Here is a countdown of ten Fantasy films that will be trying to do just that.
10. Robin Hood

Release Date - 21 September 2018
Though not a fantasy film at first glance, 2018's reimagining of Robin Hood has got heads turning. Directed by Otto Bathurst (Black Mirror and Peaky Blinders) and produced by Leonardo DiCaprio, the first teased images of the film are exciting and very interesting. Automatic weapons? Nazi-esque armour? Not a pair of green tights in sight? Taron Egerton, Jamie Dornan, Eve Hewson, and Jamie Foxx will all feature in this fresh look at the tale of the man who takes from the rich to give to the poor. Foxx (who plays Little John), said that it's kind of like watching Zero Dark Thirty. But in Sherwood Forest. I'm in.
Jamie Foxx (as Little John) and Taron Egerton (as Robin Hood) team up in this gritty retelling as they mount a revolt against the Crown.​
9. I Kill Giants 
Release Date - 6th April
Based on the graphic novel "I Kill Giants" by Kelly and Ken Niimura comes a new film starring Madison Wolfe as Barbara, a girl who retreats into a fantasy world to hunt and fight giants. However, questions are soon raised about whether the young outsider is retreating from the real world to try and deal with her troubled home life. Enter Zoe Saldana, playing Barbara's new school counsellor, as she helps the girl question what she believes to be true. Stunning visuals and strong, intriguing characters abound in this new fantasy-thriller from the producers of Harry Potter.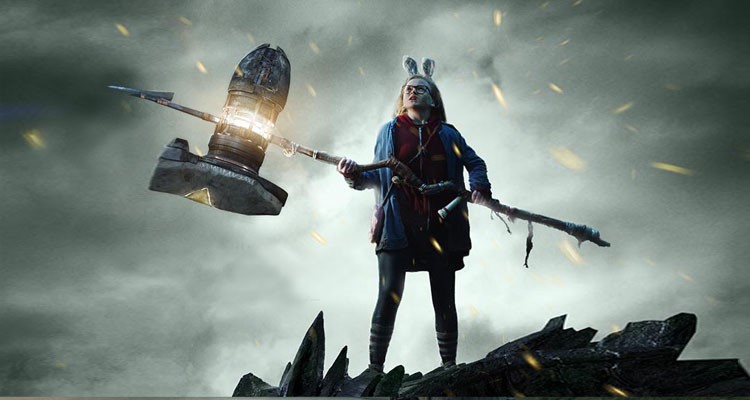 The giant is coming... Madison Wolfe wields a huge battle-axe here in this fantasy-thriller from director, Anders Walter. ​
8. Tomb Raider
Release Date - 16 March 2018
Fans of the Square Enix video game of the same name will be super excited for this reboot of Lara Croft's story. An origin of sorts and based on the video game itself, the film will follow a young Lara (Alicia Vikander) as she goes from a boxer and delivery driver in East London to struggling to solve her father's disappearance in the treacherous tomb of Himiko, a queen with deadly powers, at Yamatai. Fierce and gritty, this is shaping up to be a must-watch this year.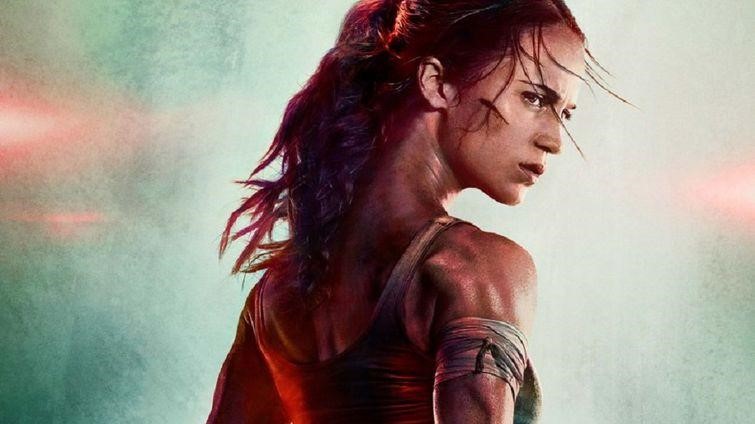 Alicia Vikander is definitely the most badass delivery driver in East London. Definitely.​
7. A Wrinkle in Time
Release Date - 9 March 2018
A Wrinkle in Time, based on a (previously banned) novel of the same name by Madeleine L'Engle, is Disney's second attempt at adapting this enchanted tale. The film that follows three children on a quest to find their father (Chris Pine) after he discovers a new planet and disappears is supplemented by a strong cast; the likes of Oprah Winfrey, Reese Witherspoon, and Mindy Kadling all feature, playing celestial beings that assist in the children's search. And they look super funky… Expect amazing visuals and intricate storytelling in this one!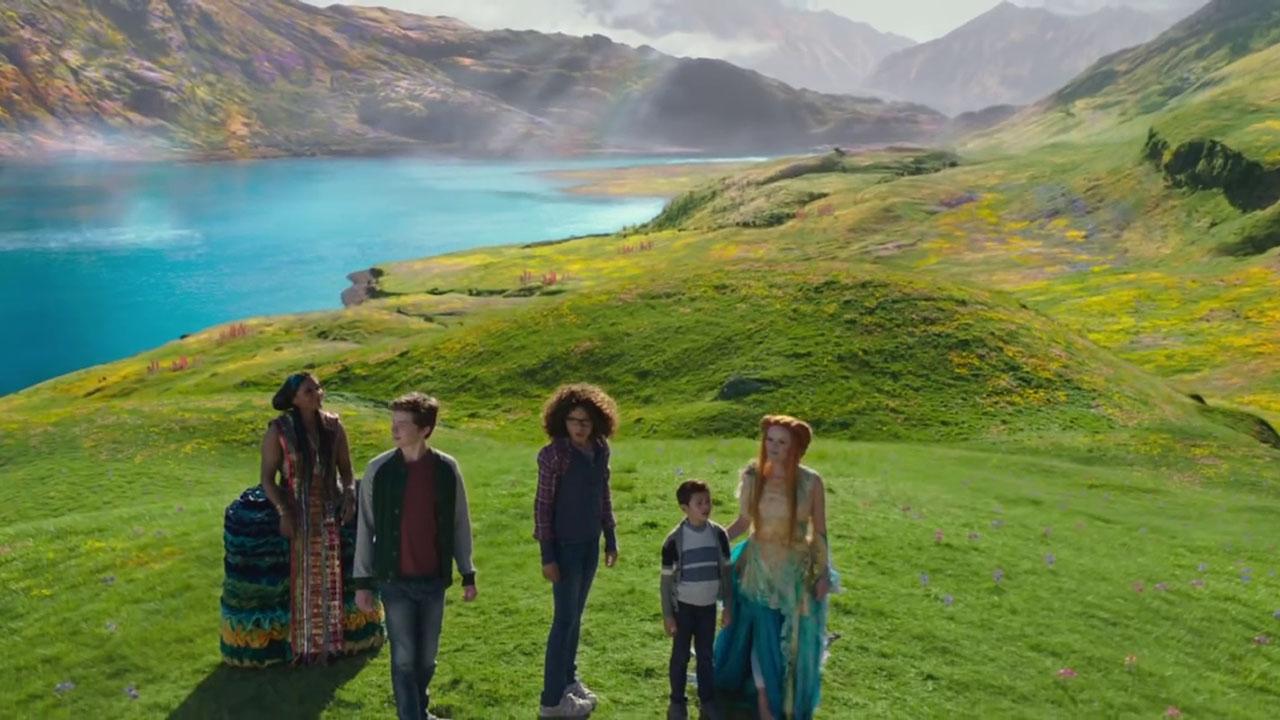 Mrs. Which, Mrs. Whatsit, and Mrs. Who guide our heroes through some weird and wonderful destinations in Disney's next fantasy movie.​
6. Mary Poppins Returns
Release Date - 25 December 2018
Mary Poppins Returns sees Emily Blunt bring one of the most recognisable characters in film back to life as she stars in the musical sequel to the 1964 phenomenon. Set a quarter of a century after the first film in 1930s London, Mary Poppins revisits the Banks family after a tragedy occurs.  With Julie Walters, Colin Firth, and Meryl Streep joining the line-up, this is sure to be a magical sequel to the inimitable classic.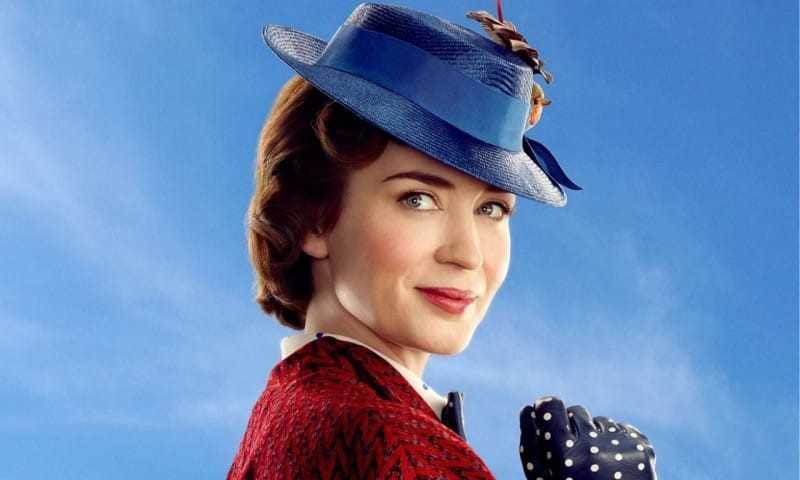 Emily Blunt brings the original Supernanny back to life on Christmas Day this year!​
5. Jurassic World: Fallen Kingdom
Release Date - 22 June 2018
In this second instalment of the planned trilogy, Chris Pratt and Bryce Dallas Howard return to Isla Nublar in an attempt to save the remaining dinosaurs, now roaming free across the park, from an imminent volcanic eruption. Whilst there, the two discover a conspiracy that could lead to these dinosaurs re-establishing themselves as the dominant species on earth. Oh, and Jeff Goldblum is returning to reprise his role from the original film as Dr. Ian Malcolm… Excited yet?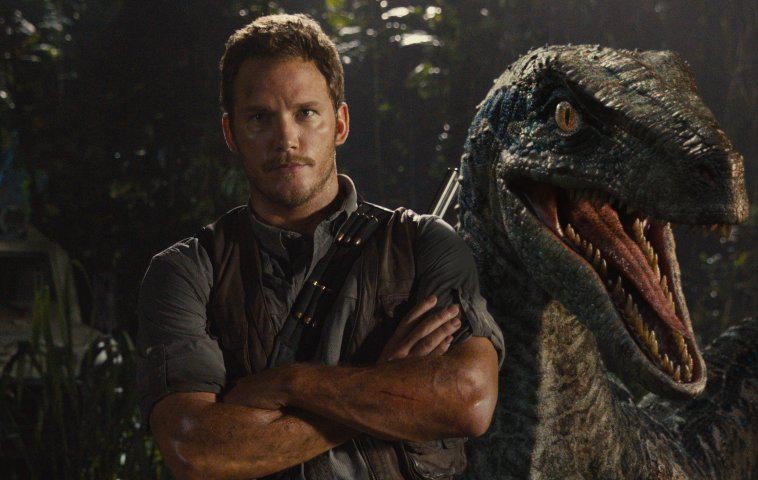 Chris Pratt returns as the fearless and hilarious dinosaur trainer, Owen Grady. Will he be reunited with Blue and save the other dinosaurs in the process?
4. Mowgli

Release Date - 19 October 2018
'Many strange legends are told of these Jungles of India, but none so strange as the story of a boy named Mowgli…' Not too much is known yet about this live-action retelling of The Jungle Book tale, directed by Andy Serkis and written by Callie Kloves. The film is due to follow Rohan Chand in the title role, as he is raised among animals in the jungles of India. With Baloo being played by Serkis, Christian Bale playing Bagheera, and Benedict Cumberbatch as Shere Khan, this darker and more serious retelling of the tale could be one of the biggest of the year.
Rohan Chand gets his chance to shine in a leading role as he plays Mowgli in Andy Serkis's fresh take on Rudyard Kipling's 1894 collection of stories.​
3. The Nutcracker and the Four Realms
Release Date - 2nd November 2018
Disney feature again on the list with The Nutcracker and the Four Realms, following Clara (Mackenzie Foy) as she tries to get hold of a unique key for a box that holds a gift from her late mother. This leads her across the realms and into the menacing Fourth Realm that Mother Ginger (Helen Mirren) reigns over, in an effort to ascertain the key and restore balance to an unstable world. A huge cast of stars feature, including Morgan Freeman and Keira Knightley, in this wondrous tale. The legend you know has a dark side…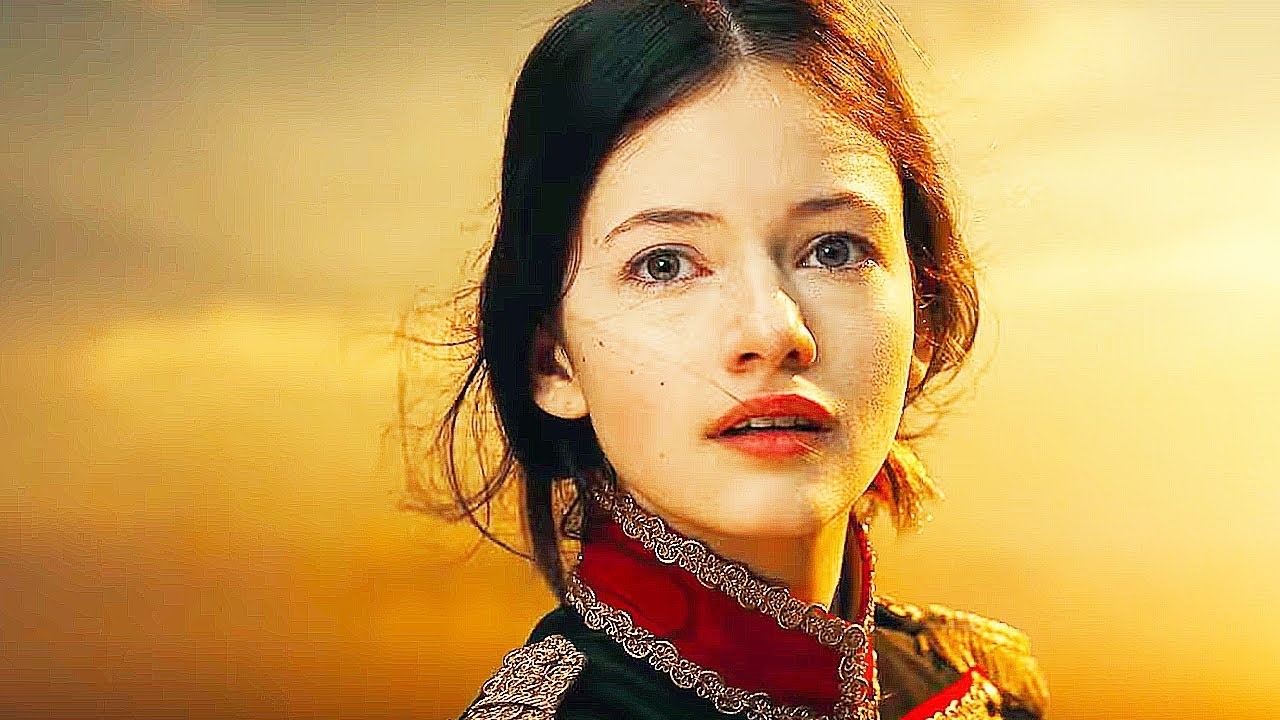 Mackenzie Foy traverses the Four Realms of the classic tale alongside Jayden Fowora-Knight (as Philip), meeting a gang of mice and the extravagant kings and queens of each.​
2. Mortal Engines
Release Date - 13th December 2018
Based on the novel of the same name by Philip Reeve, Mortal Engines plunges us into a harsh, post-apocalyptic world where cities roam the earth mounted on wheels, doing battle with or devouring other, smaller towns in order to gain resources. We follow Tom Natsworthy (Robert Sheehan) who lives among the lower rungs of society on the moving giant, London, as he forges an improbable alliance that may shape the future of this fascinating steampunk world.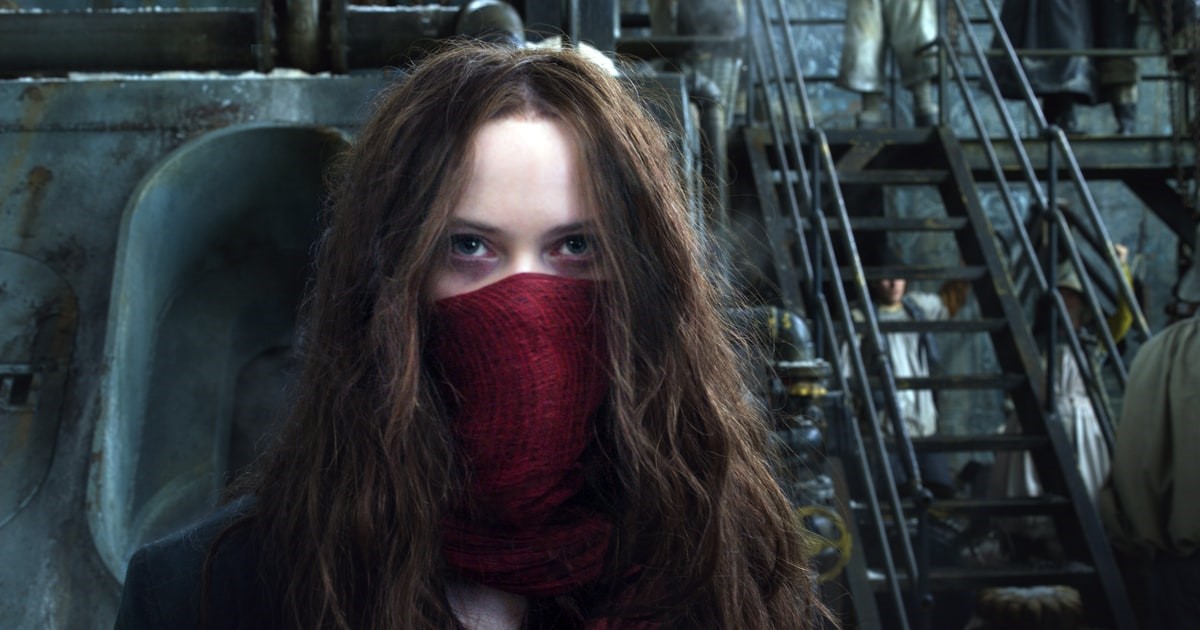 Hera Hilmar portraying a fugitive in the post-apocalyptic alternative future movie that sees her join forces with the low-class Robert Sheehan in an alliance that might just change the fate of the world.​
1. Fantastic Beasts: The Crimes of Grindelwald
Release Date - 16th November 2018
Eagerly awaited by fans around the globe, the sequel to Fantastic Beasts and Where to Find Them is due to be released at the end of 2018 and will be the tenth film set in J.K Rowling's fantasy world. Crimes of Grindelwald will see the awkward Newt Scamander (Eddie Redmayne) team up with a young Albus Dumbledore (Jude Law) and attempt to stop the destructive dark wizard, Gellert Grindelwald (Johnny Depp). Though there is no trailer, the official website does have a very cool moving picture, like the ones in the films, that you can interact with. Cast controversy aside, the film promises another fantastic instalment full of magic and intrigue… See what I did there?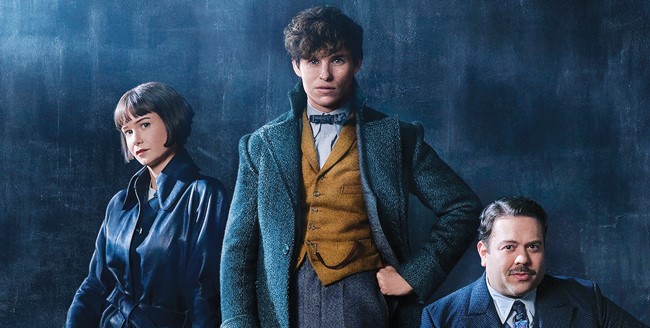 Waterston, Redmayne, and Fogler return in the highly anticipated second instalment of the magical series set in America decades before The Boy Who Lived.​