[Top 10] Rust Best Monuments and Why They Are Great
Updated: 03 Nov 2020 1:02 am
The dome in Rust at sunrise.
Are you wondering what Rust monuments are good for which purposes?
Do you struggle to decide where to build your base in reference to the monuments on the map, depending on your desires?
Well in this guide I am going to highlight the benefits and even some drawbacks of most of the monuments of Rust so that you'll be able to make a more informed decision.
Note: these monuments are listed in no specific order.
10. The Airfield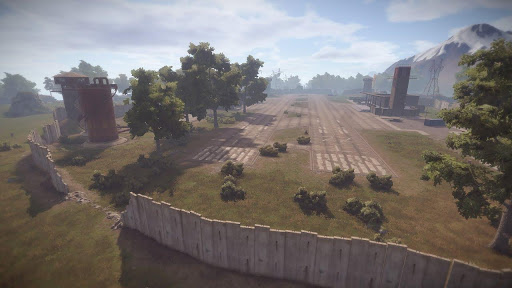 The airfield is one of Rust's most well-known and oldest monuments. It has been in the game since practically the beginning and is also a very large monument. It features all the goodies you can expect from a major monument in the game.
Why the airfield is great: 
Is less irradiated than many monuments, making it easier to traverse.
Contains military and regular crates.
Has access to an oil refinery, recycler, research table, and repair bench.
Is one of the larger monuments, meaning that it has more loot!
9. The Dome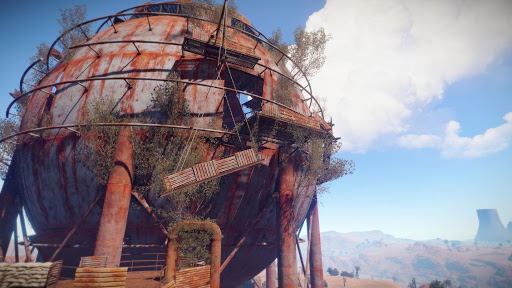 Another legendary Rust monument that all Rust players can easily recognize, the dome is also one of the more dangerous monuments. You can easily die while scaling the massive structure just from falling. However, if you can make it to the top you will almost certainly be rewarded!
Why the dome is great: 
Substantially lower levels of radiation than most other monuments.
There is no shortage of oil barrels at this monument, perfect for farming low grade fuel.
There are also two refineries, meaning you can turn your oil into low-grade onsite.
With four military crates that spawn on the top of the dome, you're practically guaranteed some juicy loot – if you can make it up there without falling to your death.
There are also military and regular crates scattered on the inside and outside of the dome.
8. The Large Harbor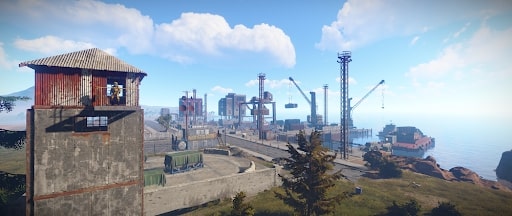 This is one of Rust's newer monuments, but it is not lacking at all in terms of loot. Besides, you don't even need a rad suit to visit this one – it is radiation free! This is a great monument for the new spawns to search through.
Why the large harbor is great: 
All loot is easily accessed.
There is no radiation.
It is large and thereby contains a great deal of loot.
7. Launch Site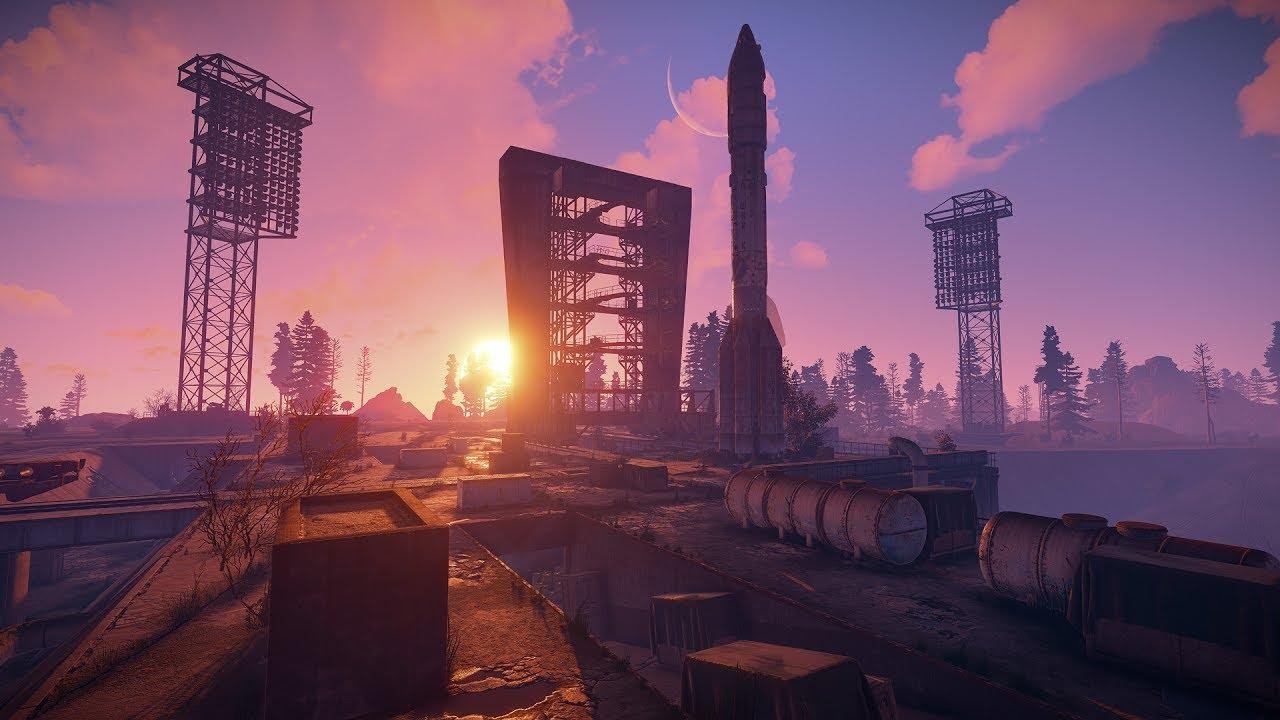 The launch site is also a newer addition to Rust in terms of monuments. It is large and highly irradiated. However, the massive amounts of loot will make up for it if you survive! 
Why the launch site is great: 
There is a ton of loot to grab here, if you can survive the high radiation.
A handful of elite crates make for some of the best loot in the game.
It features an oil refinery, research table, and a recycler.
Again, there is no shortage of crude oil barrels at this site.
Military and regular crates can be found throughout the main building.
6. Military Tunnels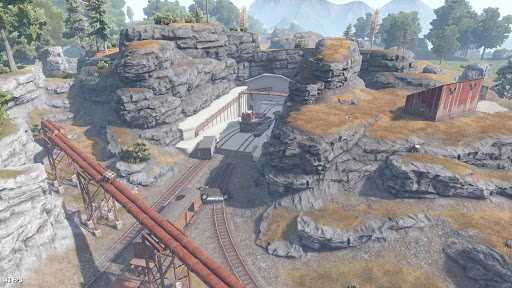 The military tunnels… another more recent addition to Rust's list of monuments. Highly irradiated and populated with AI scientists that are waiting to try to kill you, there might just be a ton of loot to grab down here. Remember that these are more than your typical AI scientists, though. These guys will shoot on sight and are better equipped to fight than usual.
Why the military tunnels are great: 
There are numerous military and regular crates within the tunnels.
There is a connected cave with more crates.
There is a recycling machine in a metal shack at surface level.
The fields surrounding this location are full of barrels to farm.
5. Power Plant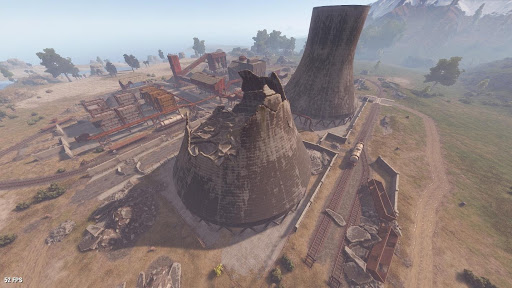 The power plant is one of those Rust monuments that you can find without using the map. The two tall cooling towers can be seen for miles in game. It's not even as irradiated as you might expect – except for the inside of the towers themselves. Bring a rad suit just in case!
Why the power plant is great: 
Mildly irradiated except for the cooling towers.
Home to an oil refinery, repair bench, recycler and pump jack.
Military and regular crates found on buildings and in towers.
4. Trainyard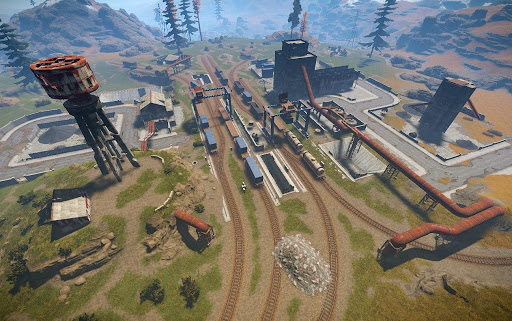 The trainyard is a large Rust monument with high radiation in certain parts. There is even a high tower you can climb to snipe your foes from. Happy hunting!
Why the trainyard is great: 
You can find an oil refinery, recycler, repair bench and pump jack all at this location.
Military crates and regular crates are found in buildings and containers.
The site isn't (entirely) irradiated.
3. Water Treatment Plant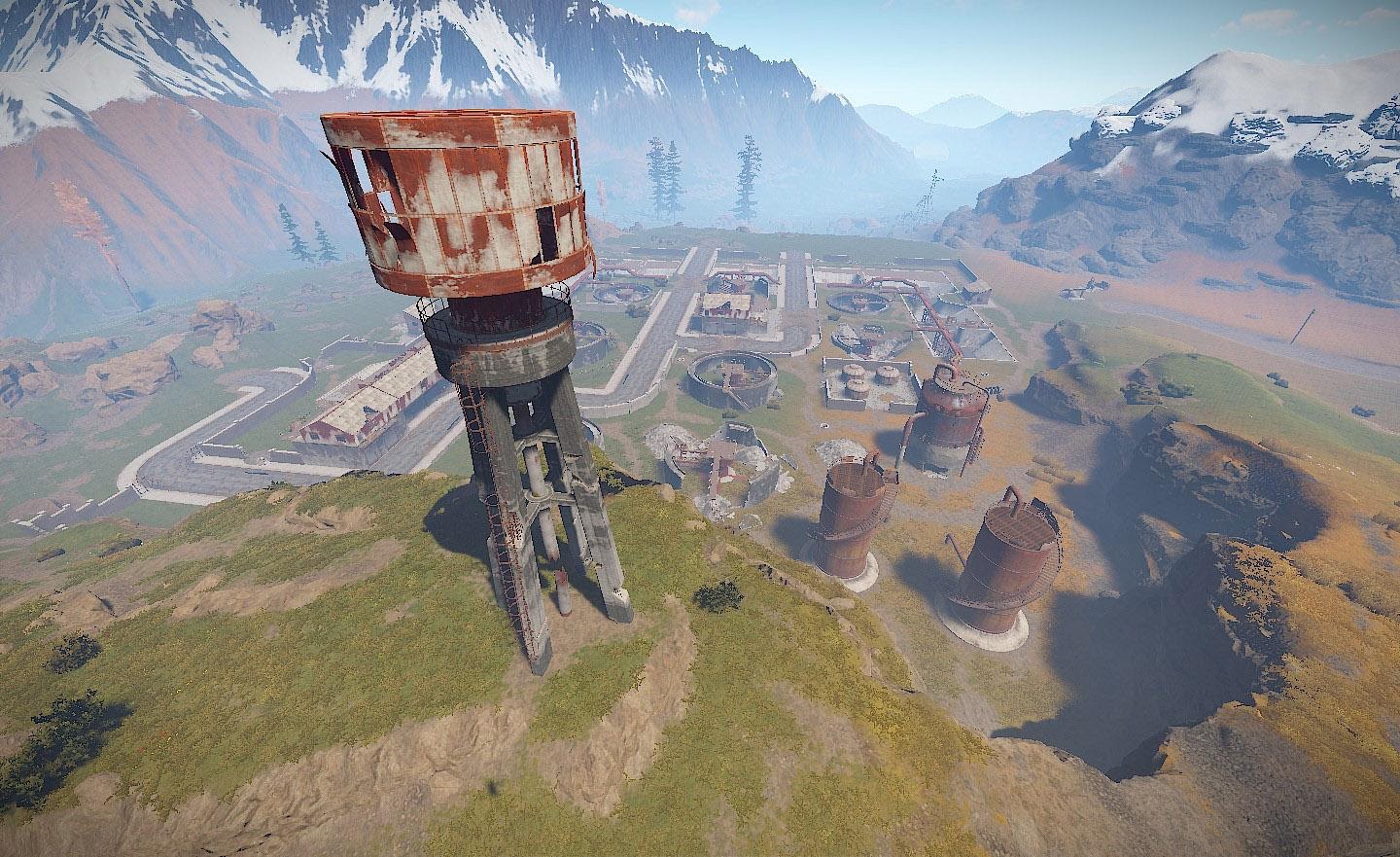 This is one of the more recognizable monuments to Rust players from years gone by. It features a large tower and sewer system. There is even one of those pesky jump puzzles!
Why the water treatment plant is great: 
It has medical crates!
It has a recycler, plus some oil refineries and repair benches.
Military and regular crates can be found in buildings and underground.
Large and loot packed, this monument will probably be full of players to PVP.
2. Bandit Camp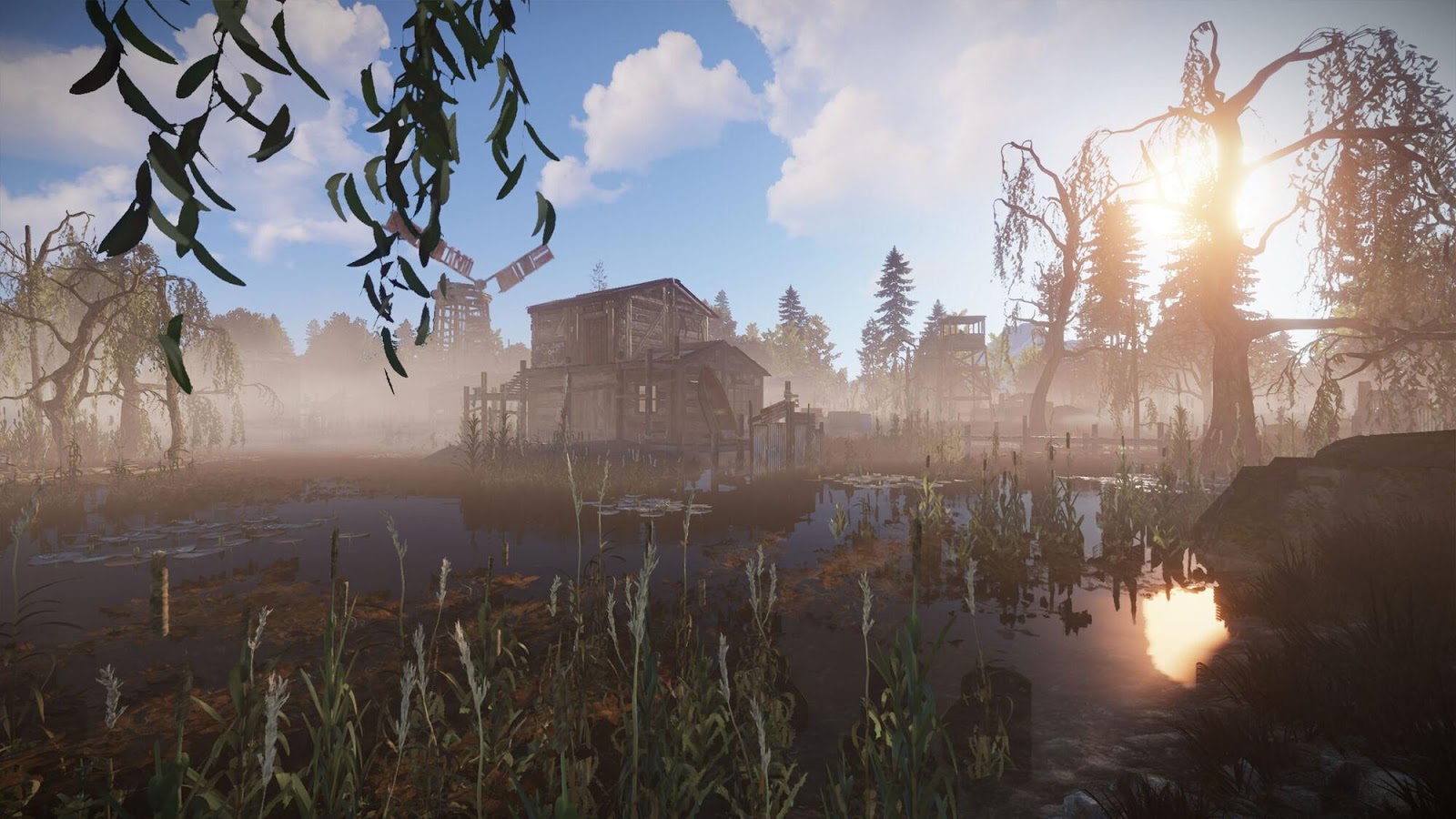 The bandit camp stands apart from most other monuments. It is a place where players can go and exist peacefully with other players. This is due to AI players which will engage anyone who takes a weapon out for more than a few seconds.
Why the bandit camp is great: 
You can coexist with any other player nonviolently here.
You can trade with the AI bandits, or other players here.
There is even a casino to gamble scrap at!
The powerful AI guards will ensure that no PVP lasts long here.
There is even a recycler on location.
1. Cargo Ship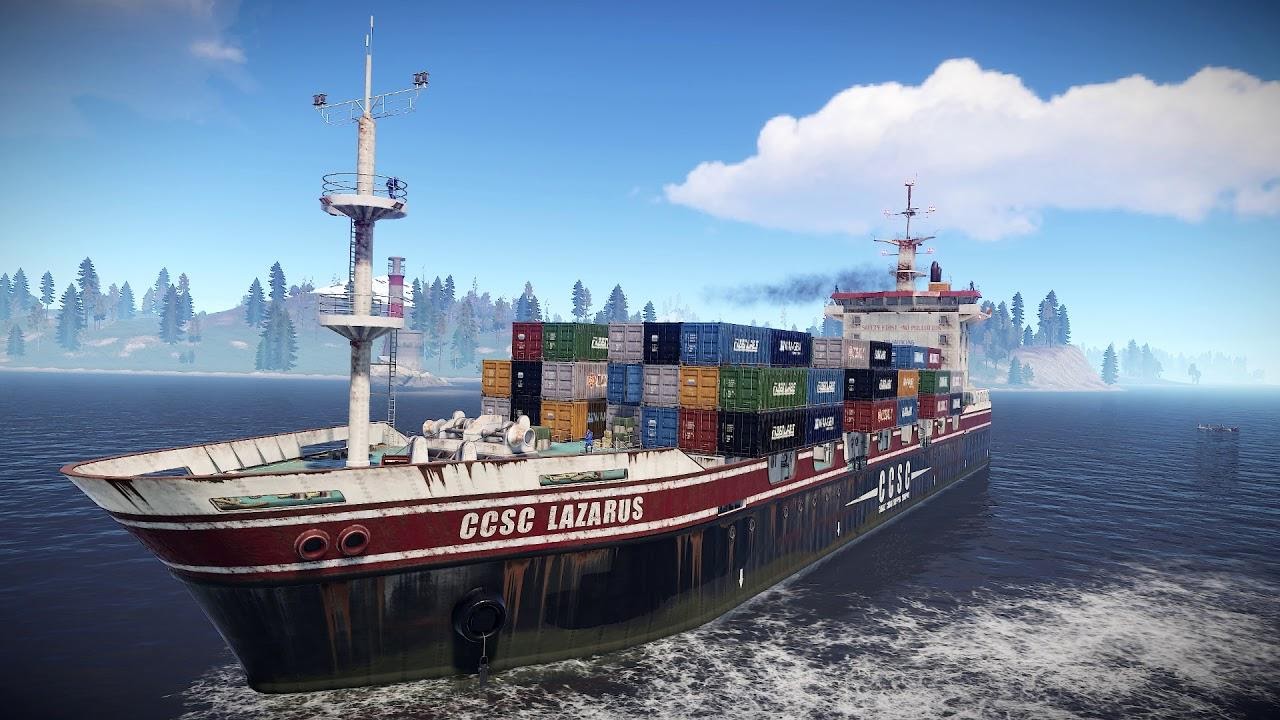 The cargo ship is unlike any other monument. It is the only monument that is available only briefly. It is also the only monument that moves! Arguably, it is also the most difficult and rewarding monument.
Why the cargo ship is great: 
The cargo ship is jam packed with high quality loot.
If you can survive and dominate the cargo ship, you'll leave with a full inventory of high tier items.
There is no radiation on the ship until it leaves the map.
The ship carries regular, military, elite and even the timed chinook crates.
Sources: my over 1,000 hours in Rust, the Rust Wiki, and this YouTube video: https://www.youtube.com/watch?v=RSZn-uKT7gE
Also Be Sure To Read:
Image Gallery