[Top 5] Hades Best Keepsakes and How To Get Them
Updated: 08 Apr 2021 12:43 am
Sad in agony, our hero needs the right Keepsake
Hades- Top 5 keepsakes
Hades has an extra layer of complexity that could mean the difference between beating that final boss (the terrible one) or waking up in the contempt of your father every time you die.
1. Lucky Tooth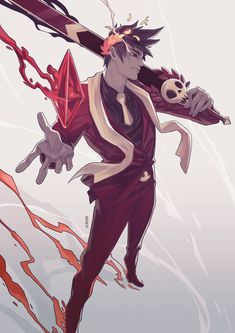 Lucky tooth is my favorite keepsake, it is gifted by our very charming skeleton friend
  TYPE: Death Defiance 
  Stats:
Restores upto 50/75/100 health when you die, once per escape attempt
  What it is great for:
 It is great for late game, the last death defiance is a lifesaver (literally) when facing that final boss
How to get it:
Gift Skully, our skeleton friend, a nectar and he will give you this nectar which you can equip from the keepsake chamber.
  IN ACTION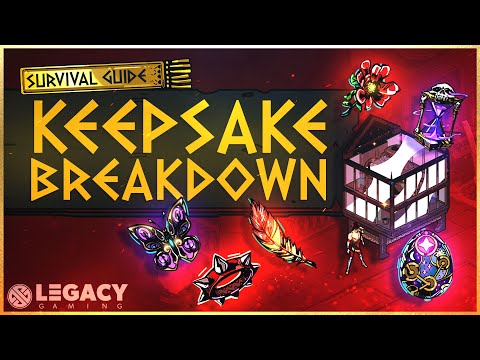 Hades - Ultimate Keepsake Guide | Everything You Need To Know About Keepsakes In Hades - YouTube
  2. OLD SPIKED COLLAR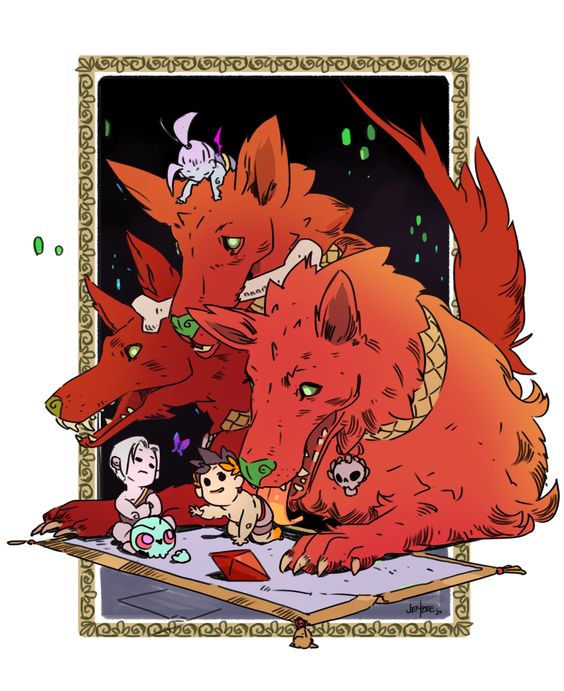 Old Spike Collar is a very straightforward and highly useful keepsake that is especially useful in the late game, and for beating those tough bosses
  TYPE: HEALTH ADDITION
 
Stats:
  What it is great for:
 Immediate health bonus, good for both the start and end part of the game.
  How To Get Old Spike Collar:
 Gift a Nectar to Cerberus, our dog friend, in the house of Hades to receive this keepsake.
  OLD SPIKED COLLAR IN ACTION: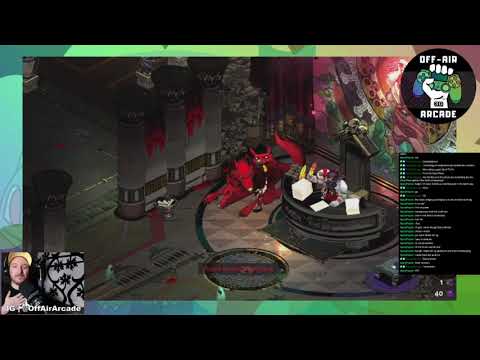 Hades: just a compilation of Zagreus petting Cerberus - YouTube
3. LAMBENT PLUM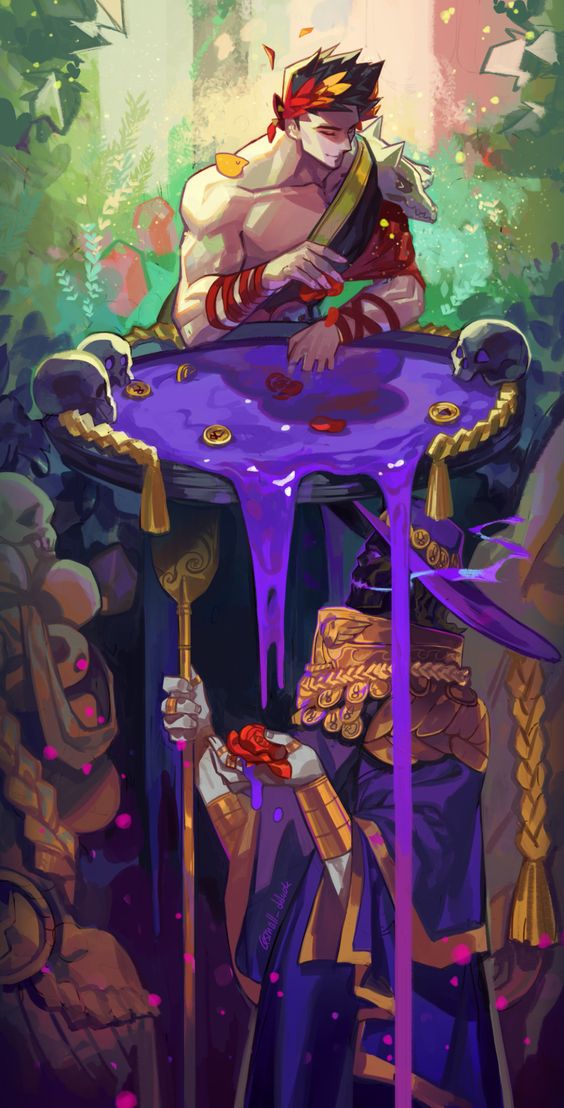 This is my favorite keepsake for the start of every run, it increases initial speed of clearing dungeons
  TYPE: SPEED
  STATS:
 Gain 1/1.1/1.2% Move Speed and Dodge Speed
What it is great for:
 The starting part of the game, equip this keepsake and keep getting faster after every dungeon, it is a bliss to use
How to get Lambent Plum:
 Gift Nectar to Hermes (God of Speed), my favorite god, and he will say something witty and fast, and will give you this keepsake
  Lambent Plum in Action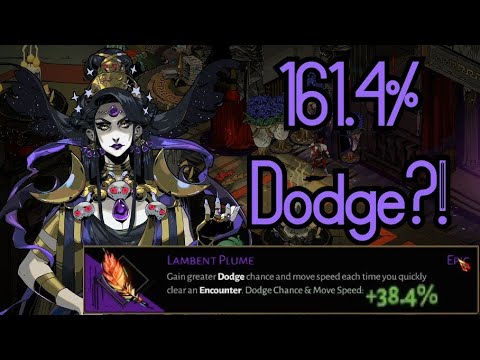 Getting over 100% Dodge with Lambent Plume! /Hades Nighty Night Update/ - YouTube
 
4. THUNDER SIGNET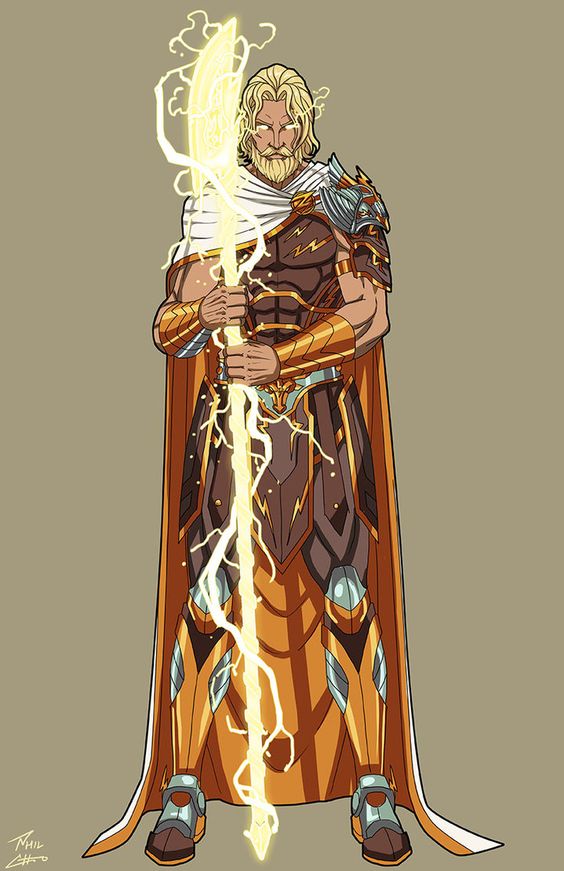 Thunder Signet gives you the ability to  make you extra Thundery, it comes from the most powerful god, in my opinion.
  TYPE: BOON UPGRADE
  What it is great for:
To get an extra special boon from Zeus, great in early game.
  Stats:
 The next boon you will find will be from Zeus, and it has a chance to be 10%/15%/20% Chance to be rare or better
  How to get Thunder Signet:
Gift Nectar to Zeus, he will say something exciting and give you this boon
  THUNDER SIGNET IN ACTION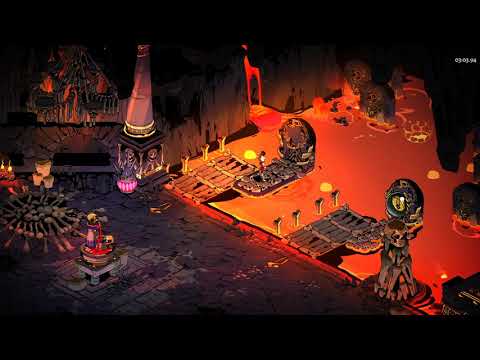 Hades 11.01.31 | v1.0 | Eris Rail | Thunder Signet - YouTube
5.  HARPY FEATHER DUSTER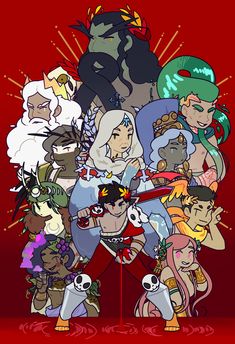 This cute boon is from the cutest character, Dusy. It will make you survive longer,
  TYPE: HEALTH ADDITION
  Stats:
 
Broken urns have a 3/5/6% to contain health items
What it is good for:
 Low on Health ? This is your life saver, also, it is quite fun to smash all the urns, God of War style
How to get Harpy Feather Dust:
Gift Nectar to Dusa, she will say something cute and give you this nectar.
  HARPY FEATHER DUST IN ACTION: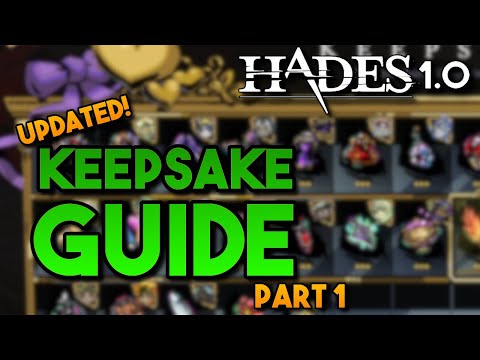 Keepsake Guide Part 1! | Updated for Hades 1.0 | Defensive and Flexible - YouTube
Image Gallery