Genshin Impact: How To Farm Primogems
Updated: 29 Mar 2022 10:06 pm
Primogems are hard to farm when you have a high AR, so we'll tell you where to find them!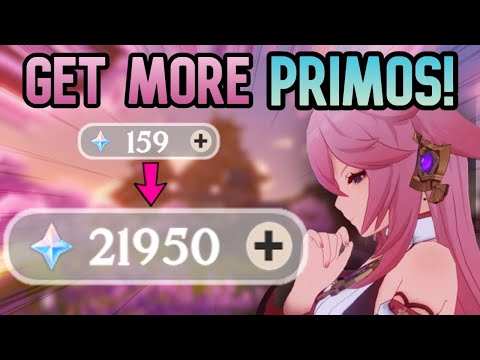 Why is it important to know how to do this?
Everyone wants primogems but not everyone knows how to get them! Getting a lot of primogems is a dream that every Genshin Impact player dreams about! Why? Because Primogems is the only way to get 5-star characters on the banners!
Don't worry, if you don't know how to get them we will explain to you how to do it!
How to farm Primogems in Genshin Impact?
Complete every quest you find! Most of them give between 30 to 60 primogems.
Increase your Adventure Rank since Katheryne will give you free wishes!
Buy the compass of every region to find all the chests!
Complete all the achievements that you can! Some of them unlock more achievements which means more primogems!
If you can afford it, buy the Lunar Blessing or the Battle Pass!
Complete the Spiral Abyss! It can look intimidating but it gives you 300 free primogems every level until level 8, then it gives you 150 primogems!
Play all the events that you can! And if you don't like them, just play until you unlock the free primogems they give you.
Log in Genshin Impact's Official Site every day since it gives you 20 primogems every 7 days!
Watch out for Genshin Impact's official streams since most of them give codes of 300 primogems! Also, they give 600 primogems every new update.
There are a lot more ways to get primogems, but these are some we could think about we're sure that you got that almost everything gives primogems!
You May Also Be Interested In: