[Top 3] Genshin Impact Best Kujou Sara Builds That Wreck Hard!
Updated: 14 Jan 2022 6:02 am
Kujou Sara is jsut too gorgeous to not be build!
Kujou Sara is the adopted daughter of the Kujou Clan of the Tenryou Commission. She's loyal to her clan and the Shogun and she carries out her orders to the Shogun's will.
Sara is also a tengu which is a kind of non-human creature of Inazuma. These characters are a kind of gods or paranormal creatures in Japanese folklore whose name is originally from a Chinese demon. Sometimes, they're represented as demons or war heralds.
Even if you think Sara is a ruthless person because of tengu's description, she's just a loyal warrior who even defeated Arataki Itto once and seized his Visions as part of the decree.
3. Emblem of Severed Fate
Guide: 
Emblem of Severed Fate is an Artifact Set that can be obtained from Momniji-Dyed Court in Inazuma. Its 2-Piece Bonus increases Energy Recharge by 20% and its 4-Piece Bonus increases Elemental Burst DMG by 25% of ER ( max of 75% bonus).
If you're thinking about building Sara as a Burst DPS, this set is perfect for it.  With this set, Sara's Elemental Burst will deal a lot of DMG since this set increases it. 
This set provides a lot of ER too so you'll have Sara's Elemental Burst faster. The best sub-stat for this set is ER since it'll increase her Elemental Burst DMG based on how much ER she has.
The best weapon for this build is Favonious Warbow, a bow whose 2nd stat is ER, and CRIT hits have a 60% chance to regenerate Elemental Particles and regenerate 6 Energy.
2. Noblesse Oblige
Guide: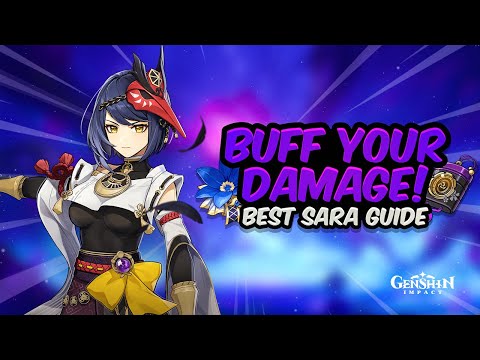 Noblesse Oblige is an Artifact Set that can be obtained from Clear Pool and Mountain Cavern. Its 2-Piece Bonus increases Elemental Burst DMG by 20% and its 4-Piece Bonus increases all party members' ATK when you use an Elemental Burst.
This set increases Sara's Elemental Burst just like Emblem of Severed Fate. They are similar, but you need to have CRIT Rate and CRIT DMG as sub-stats for this set.
You need a party formed by characters like Bennet, Ayaka, Hu Tao, or Tartaglia. They benefit a lot from Elemental Reactions and Sara's Elemental Burst is perfect for this.
The Skyward Harp is the perfect bow for this build. CRIT Rate is its 2nd stat and this bow increases CRIT DMG by 20% and hits have a 60& chance to inflict AoE attack dealing 125% Physical ATK DMG.
1. Thundering Fury
Guide: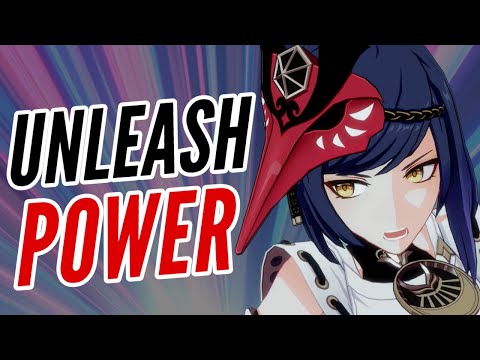 Thundering Fury is an Artifact Set which can be obtained from Midsummer Courtyard. Its 2-Piece Bonus increases Electro DMG Bonus by 15% and its 4-Piece Bonus increases damage caused by Overloaded, Electro-Charged, and Superconduct by 40%.
Since this set decreases Elemental Skill CD too it's perfect for a support Sara or DPS Sara since she'll deal DMG with normal attacks too. We prefer DPS Sara with this build since we showed you two for her as support.
A perfect team for this build is one formed by Xingqiu, Qiqi, or Thoma since Sara deals Hydro/Cryo/Pyro with these characters' skills and it benefits Elemental Reactions.
Elegy of the End is the perfect weapon. Its 2nd stat is Energy Recharge and increases Elemental Mastery by 60 and ATK by 20%. With this weapon, her normal attacks will deal even more DMG.
We just showed you a few builds for Sara, but now it's your moment to choose which one you prefer. We love Sara as DPS, but she's also a really good support and even a better one with all her constellations.
So, which one are you going to choose?
You May Also Be Interested In:
Image Gallery