Top 10 esports Betting Games (esports Gambling Games)
Updated: 10 Feb 2019 11:23 am
Team Rogue going all out in one of the many tournaments for eSports!
A rising competitive gambling scene for audiences new and old.
Competition in the industry of video games has always existed. Even back in the days of Pac-Man and Donkey Kong, we've competed against one another. But in the modern age of fantasy leagues and online betting, a rise in esports has also led to increased gambling on teams and tournaments as if it was football or basketball. Below I've compiled a list of the top 10 esports that you should be placing your bets on!
10. Dota 2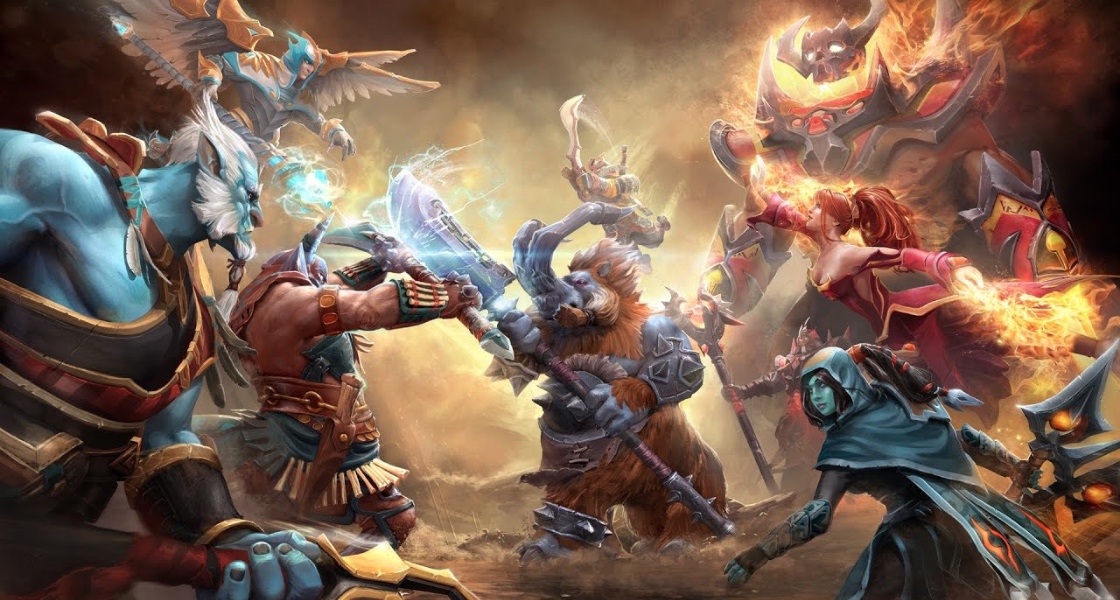 Prepare for epic confrontation of all kinds of foes on these battlefields!
Developed by Valve Corporation in July of 2013, Dota 2 is a MOBA (Multiplayer Online Battle Arena) game where two teams of five players fight against one another on a battlefield, selecting from a wide roster of heroes with different abilities. Each team is fighting to destroy each other's base or "Ancient" to win the game.
At approximately 60 actively competing teams in the esports league, there are plenty of people to place your bets on. Not only that, but there are about 100 different tournaments each year. In 2018, it reached over 120 tournaments which accrued over $41 million in prize money! While there are many large tournaments, none are bigger than The International, a worldwide tournament with record breaking numbers in the world of esports and in some cases, regular sports. The top three teams for The International 2018 collected a whopping pot of over $17 million in total winnings. Comprising the biggest events in esports, Dota 2 is one of the main games that you should be throwing your money or skins down on!
9. League of Legends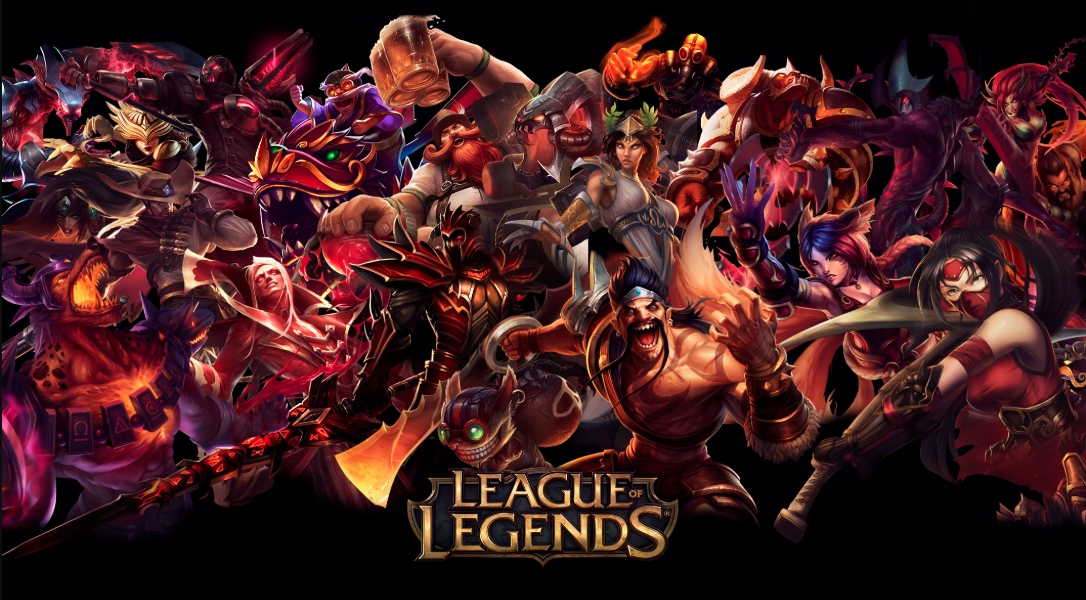 WIll you make the play of the year or will you simply steamroll your competition instead?
Released in late October of 2009, League of Legends, developed by Riot Games, is a MOBA game similar to Dota 2 but with the roster of champions they provide to play with exceeding over 140 champions at the time of writing this. While also having a large prize pool, much of their prizes are for college scholarships.
With over 100 teams worldwide and many subteams, LoL offers a very wide selection of teams to root for. A total of over $14 million has been given out over the course of more than 125 tournaments just in 2018 alone. Last year's League of Legends 2018 World Championship had players rake in $6.45 million in prize money, which is a bit less than Dota 2 but don't let it discourage you. League of Legends is still  considered the biggest game for gambling and it looks like it will be staying that way for quite some time.
8. Overwatch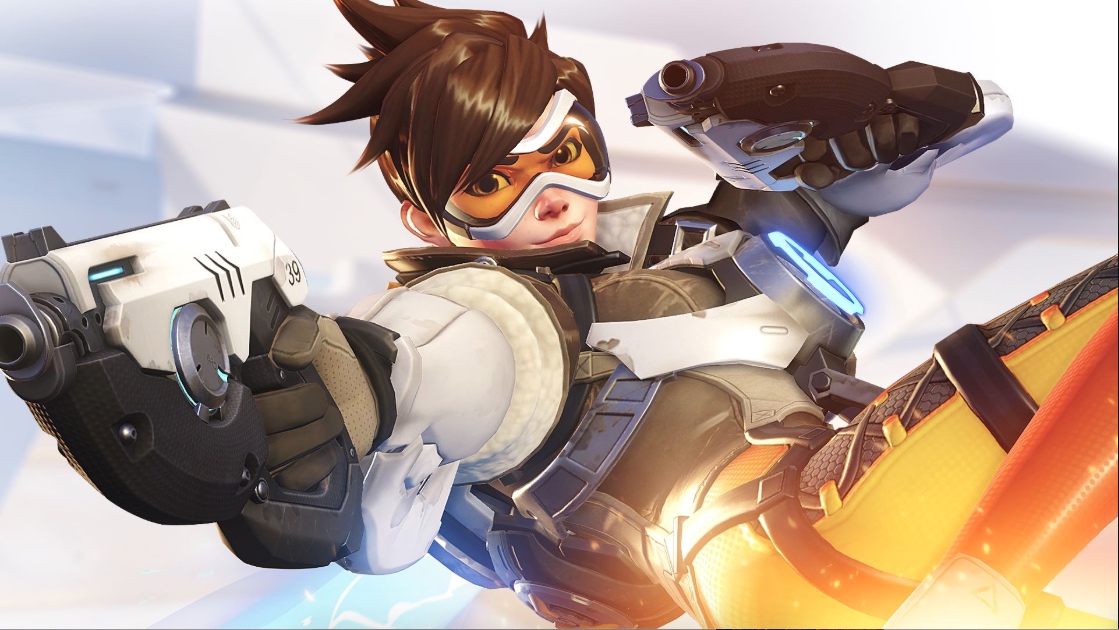 The cavalry's always here when you can switch on a dime in this fast paced competitive game!
A team-based first-person shooter, Overwatch was developed by Blizzard Entertainment back in May of 2016. There are four different ways that competitive play is done for Overwatch, giving it a wide variety of matches to choose from. Along with this, uniquely, players are able to switch out their chosen heroes after they have died to vary gameplay matches which brings out a lot of strategy and excitement to the game.
Overwatch's team selections include two types; those in the Overwatch League (20 teams) and those in general competitive play (about 65 teams). While 2018 only brought in 38 events and about $6 million in prize money, Overwatch is still relatively new in the competitive world but making huge strides that other games have not yet. For example, they are experimenting with having city focused teams for its Overwatch League similar to professional sports. It's a budding division of esports that has roots to be similar to professional sports teams, making it a great eSport to keep an eye on.
7. PlayerUnknown's Battlegrounds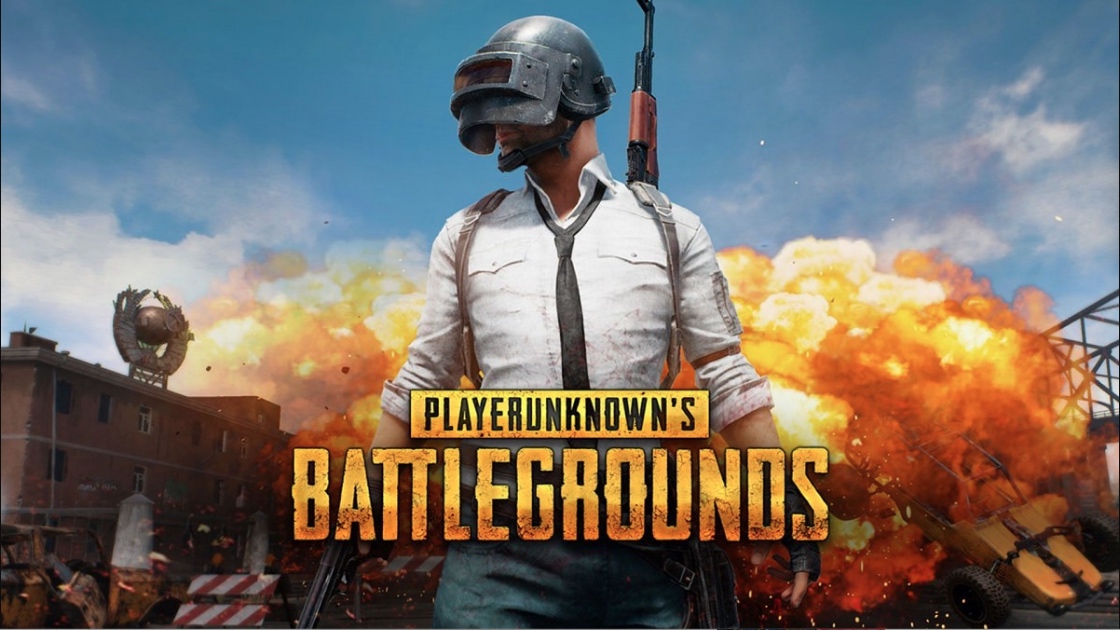 Forage and survive; the two basic rules of this brutal game.
PlayerUnknown's Battlegrounds, also known as "PUBG", is a multiplayer battle royale game made by PUBG Corporation. The goal is simply to be the last one or last team standing as you scavenge for equipment and move inwards on a constantly shrinking map.
About 65 teams comprise the competitive PUBG scene though many lack a sizable amount of tournament wins. Despite this, in 2018 over the course of about 55 tournaments, PUBG accumulated about $7 million in prize money. So while the teams may not be as varied or as skilled, the prize pools tend to be on the higher side, making it a ripe game to place bets on.
6. Fortnite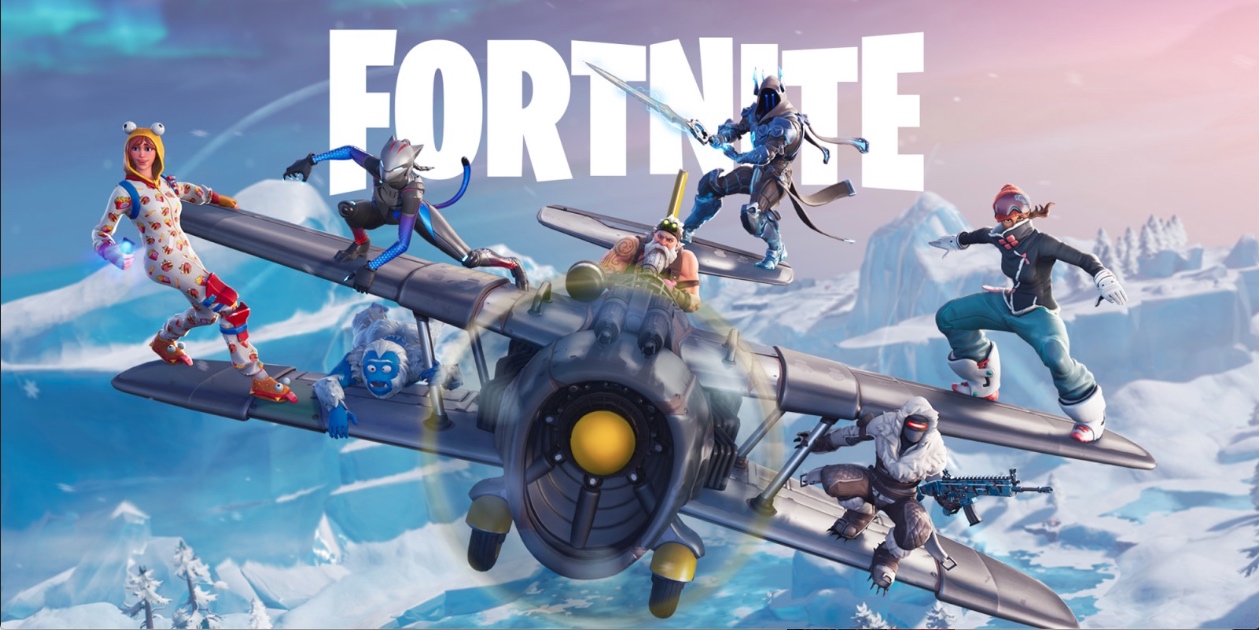 With planes, space oddities, tomato gods and more in this wacky game, Fortnite is sure to keep the plays rolling!
Following on the heels of PUBG, Fortnite Battle Royale is also a multiplayer battle royale game that swept the world back in September of 2017. While the objective is fundamentally the same as PUBG, added elements of building structures, special and wacky weapons, and an ever-changing map adds fresh gameplay at a constant rate with each season of the game.
Currently, there is about 40 professional teams in Fortnite but with its immense rise in popularity, that list will most likely expand in due time. Even with its small amount of teams, in 2018 Fortnite dished out over $20 million in prize money which for its first year is absolutely amazing! Definitely one of the best up and coming games for you to check out in terms of gambling!
5. Rainbow 6 Siege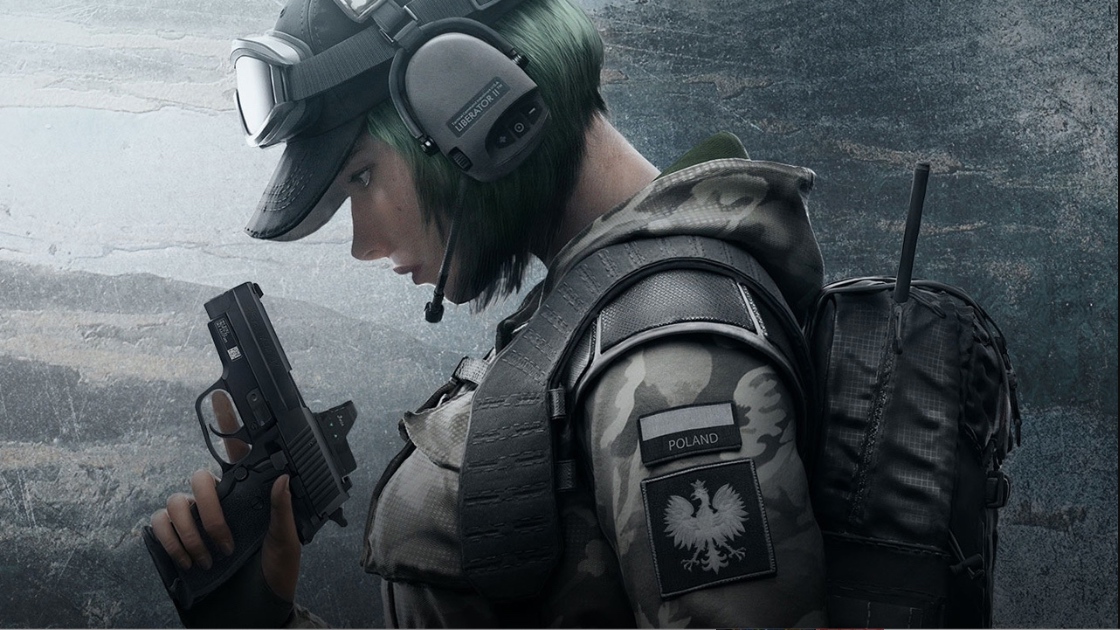 Cooperation is key in this game as you pick from an assortment of specialized units.
Developed by Ubisoft Montreal, Rainbow Six Siege is a tactical first person shooter where two teams, one attacking and one defending, must either obtain or defend the objective. Sometimes it's a bomb that needs to be destroyed or guarded or sometimes it's a hostage that needs to be retrieved or protected.
The amount of professional teams isn't too big, only about 30 teams in total. The prize pool for 2018 wasn't too large as well at about $2 million over its 19 events but the community is very strong. With its dedicated fanbase, gambling on the game will provide exciting and healthy bets!
4. Starcraft 2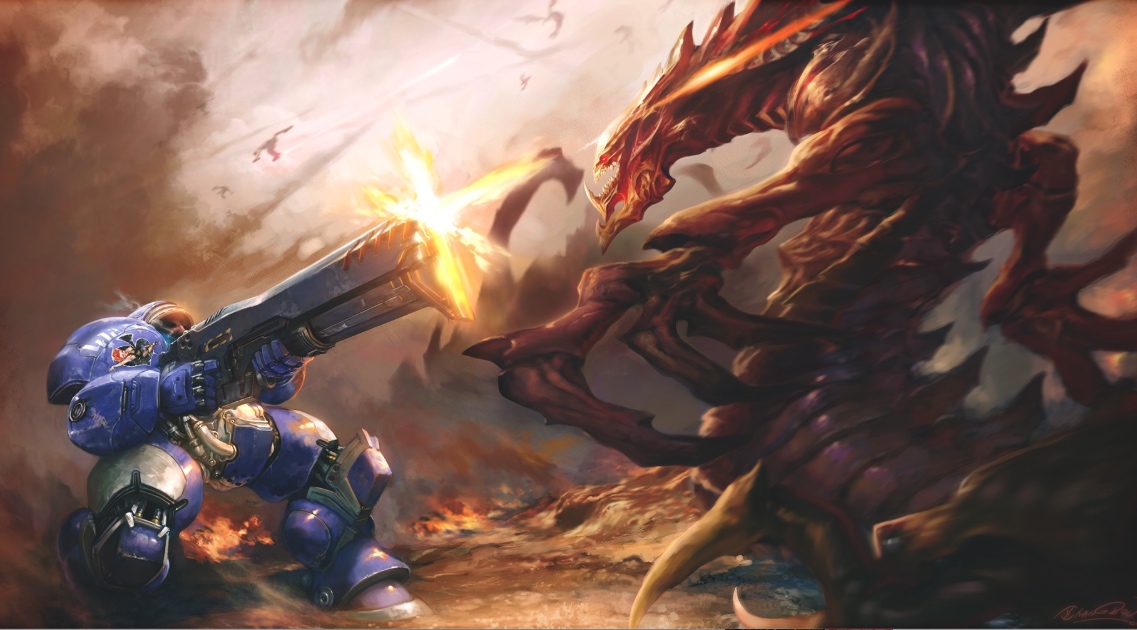 Whether fighting against or encouraging a Zurg rush, you're going to have a good time!
Blizzard Entertainment's premiere real-time strategy game, Starcraft 2 has a simple objective. Choose one of the three playable races in the game and acquire resources. Using these resources, develop a variety of soldiers unique to each race and destroy your opponent's base. With each race having their own tactics and strategies, each matchup proves to be rather interesting and unique.
Originally considered one of the biggest esports in the world, it still holds itself up in the top, recently declaring to be a free-to-play game back in 2017. With over 100 teams and about $3-4 million in prize money each year, it has a solid market for gambling. A constant caller for crowds internationally, you can easily enjoy the gambling scene with this game.
3. Heroes of the Storm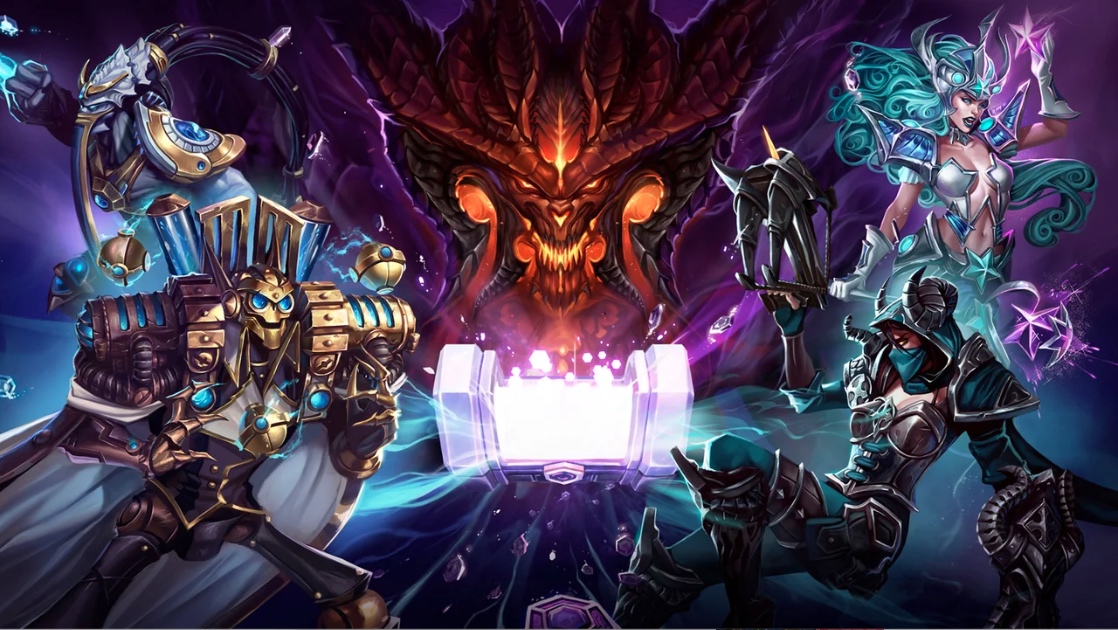 With a variety of boards to choose, there are dozens of scenarios to try out in this incredible MOBA.
Blizzard Entertainment's take on the MOBA scene, Heroes of the Storm was developed in June of 2015 and combined the heroes of Blizzard's games all under one roof. Similar to other MOBA's, the goal is to destroy the enemy base with an assortment of heroes but depending on the map, there are extra goals that can drastically change the winning conditions.
With about 75 active teams, many are also well known in the League of Legends and Dota 2 community as well. 2018 only had 13 events but they pulled in about $6.5 million in prize money with Blizzcon 2018 shelling out the biggest chunk at $2 million. While on the newer side, as with other Blizzard games, you should definitely keep an eye on this game.
2. Counter-Strike: Global Offensive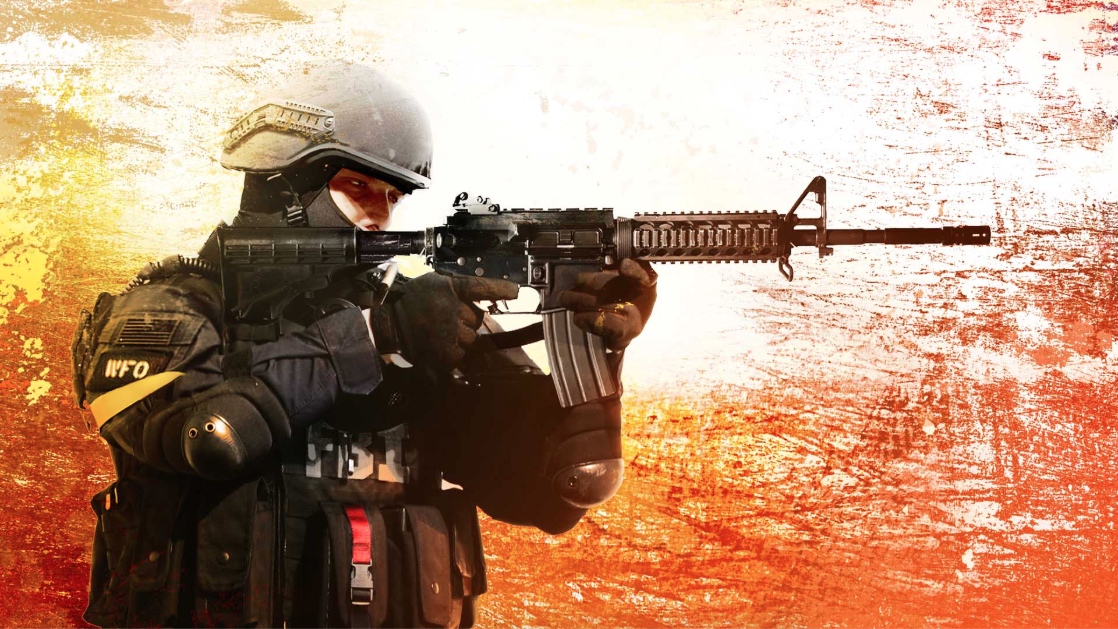 While planting the bomb on A doesn't guarentee victory, getting ninja defused is always a comical but shameful time.
Released in August 2012 and developed by Hidden Path Entertainment and Valve, Counter-Strike: Global Offensive is a well known multiplayer first-person shooter that pits two teams against each other. One team must plant a bomb at specific sites on the map and the other team must defuse this bomb if planted. Another option is for the teams to kill everyone on the other team which pulls in another dynamic into the game.
At over 100 teams with some of them winning over 100 tournaments, CS:GO represents a major competitive scene in esports. 2018 alone brought on $22 million in prize money and almost 375 different events. On the gambling side of things, CS:GO is a major dealer in game skins as well for betting instead of just money. If you're a fan of the game, this would be the game I would suggest you invest in.
1. Hearthstone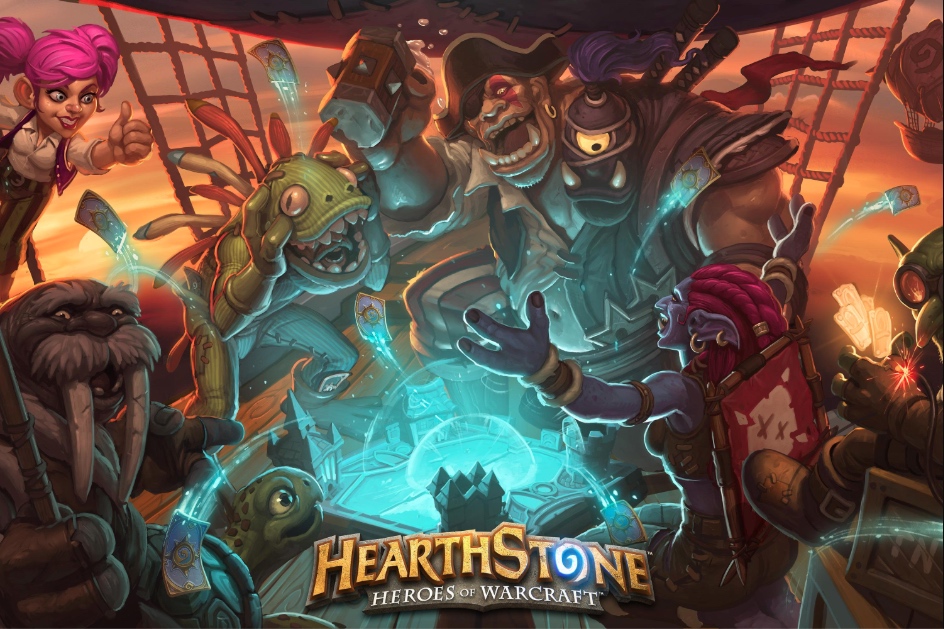 Cards collide in this fantastic card game and sometimes the boards are even wackier than the plays!
Another Blizzard Entertainment game, released in March of 2014, Hearthstone: Heroes of Warcraft is an online collectible card game. The goal is to develop a deck to use against an opponent and reduce their life down to zero using monsters and spells from your deck to attack them. The vast amount of cards, constant expansions, and your choice of hero brings about all kinds of strategies to witness, especially in professional play.
While the game is a 1v1 game, there are still over 100 "teams" who play on an individual basis as representatives for their teams. With over 75 events and about $5 million in prize money for 2018, Hearthstone is unique for being a card game within the top games for competitive play. Being free to play and having plenty of opportunities to play in tournaments, the game is growing well and is a great game to pounce on!
You may also be interested in:
Image Gallery