The 5 CS:GO Tournaments You Need to Watch in 2018
Updated: 18 Mar 2018 1:40 am
Stage used for the IEM Katowice World Championship 2017: Atralis was victorious, defeating Faze Clan 3-1 in the finals
What are the 5 CS:GO tournaments you should be looking out for in 2018?
Counter-Strike: Global Offensive has undoubtedly the most competitive, open-circuit eSports scene of all time. With events organized by game developer Valve called "Majors" (the world championships of CS:GO) leagues played online with LAN finals (ESL Pro League) and a long list of tournament organizers, there is no shortage of competitive Counter-Strike to watch!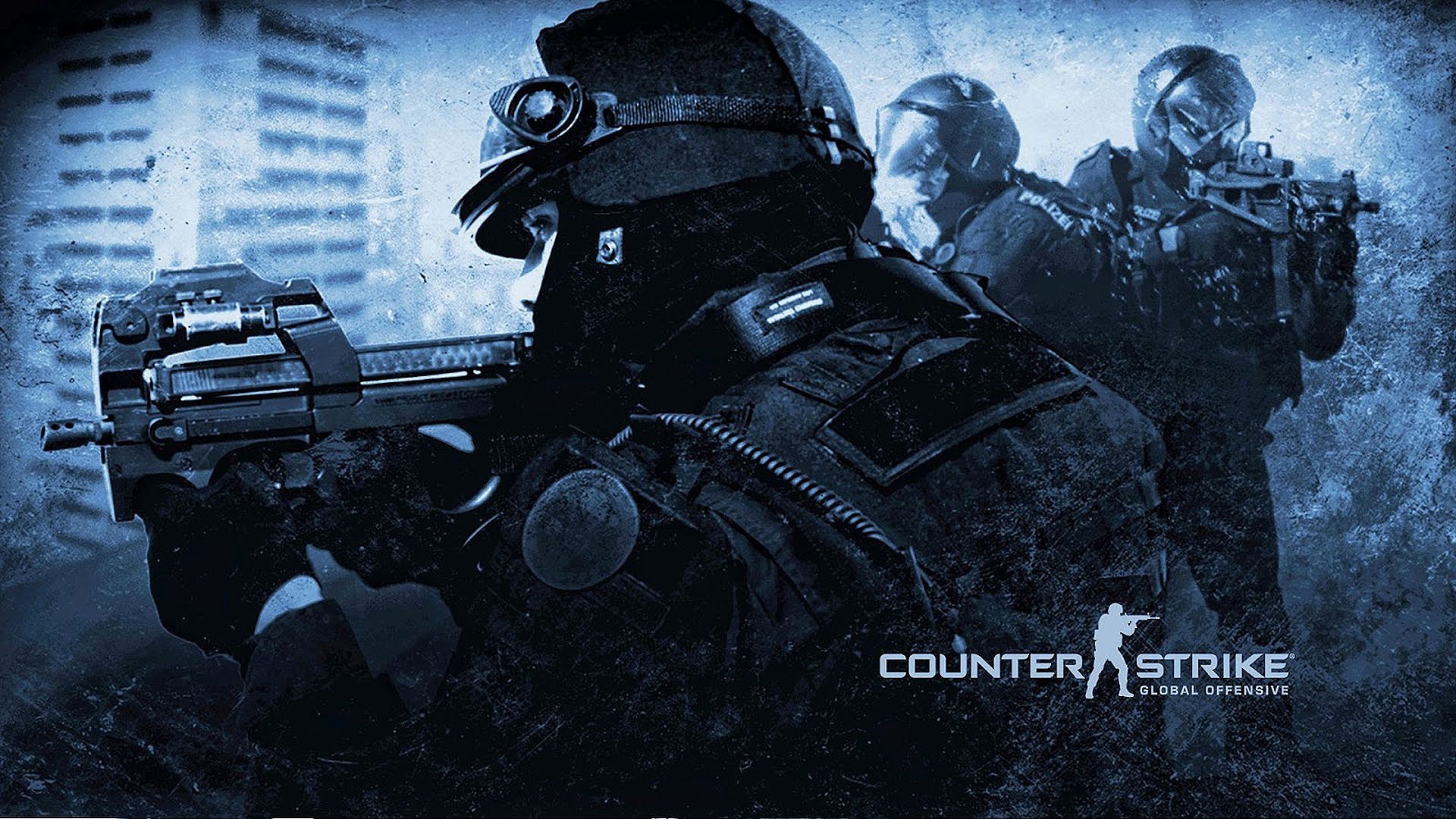 (Image by Valve Corp.)
However, with so many events it can be hard to know which tournaments are must-see events or simply just small tournaments with little importance. Personally, I have missed many CS:GO tournaments due to how dense the scene is and simply not hearing any news detailing when an event is going to take place! To help prevent anyone else from falling to the same tragic fate, here is a list of the 5 tournaments you should watch out for during 2018.
So grab your pens, mark your calendars & set a reminder on your phone; you won't want to miss these amazing events!
Date: April 18th-22nd  |  Number of Teams: 16  |  Prize Pool: $250,000  |  City: Marseille, France  |  Venue: Le Dôme de Marseille
Teams We Know Will Attend: Astralis  |  Cloud9  |  Team EnVyUs  |  FaZe Clan  |  Fnatic  |  Gambit Esports  |  G2 Esports  |  Team Liquid  |  mousesports  | Natus Vincere  |  Ninjas In Pyjamas  |  SK Gaming  |  TyLoo
The 2nd "premier" tournament held by one of the big three organizers (ESL, IEM, & DreamHack) after the Boston Major, DreamHack Masters travels to France in April. With 12 teams invited and 4 spots reserved for regional qualifiers, DreamHack Masters Marseille will most likely use the GSL format during the group stage (GSL explanation here) & a single-elimination play-off bracket (as has been the format in previous three DH Masters tournaments).
(Image by DreamHack Company)
Marseille is going to be exciting because very little action will have occured in the "premier" or "major" level CS:GO scene for almost a whole month. It will be interesting to see how teams match up with one another a whole 2 months after IEM Katowice, the last tournament to have all the premier level talent attend. Also, as we are still recovering from the crazy outcomes of  both the Boston Major & IEM Katowice, where Faze Clan was upset in the finals of each, player movement among the top 20 teams is highly likely from now till Marseille!
Hopefully DreamHack Masters Marseille lives up to expectations and gives fans a premier tournament worth tuning into after a month-long drought.
|  Watch DreamHack Masters Marseille Here  |
Date: July 3rd-8th  |  Number of Teams: 16  |  Prize Pool: $300,000  |  City: Cologne, Germany   |   Venue: Lanxess-Arena
Teams We Know Will Attend: Cloud9  |  SK Gaming
The fifth annual tournament in Cologne to carry the ESL One moniker (the ninth ESL tournament held in Cologne overall) will hope to continue the prestigious legacy this event has in July. Cologne and Katowice are the two most iconic & legendary cities in Global Offensive's eSports history. Consistently delivering the highest level of competition, ESL One: Cologne never disappoints.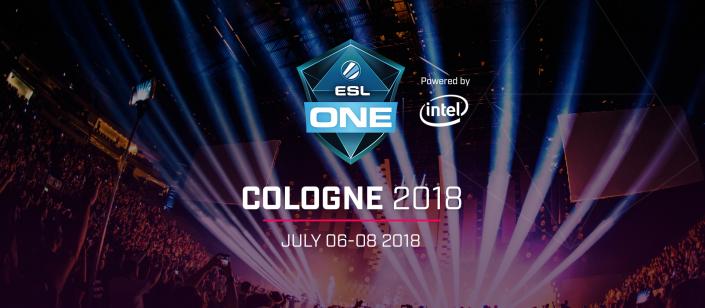 (Image by ESL)
Due to Cologne being in July, we only know two teams that will attend: Cloud9 & SK Gaming. The primary reason we know so little of who will participate is ESL trying to ensure only the best team play at Cologne mid-summer. By waiting to send invites to the most in-form teams 1-2 months before the tournament, the highest-level competition is guaranteed.
Few tournaments carry as much of a legacy as ESL One: Cologne. It is almost a guarantee that the 2018 edition of the event will continue the proud tradition of providing entertaining, high-level Counter-Strike to fans.
|  Watch ESL One: Cologne Here  |
Date: July 21st-29th  |  Number of Teams: 8  |  Prize Pool: TBA  |  City: Atlanta, Georgia  |  Venue:  G-FUEL ELEAGUE Arena
Teams We Know Will Attend: TBA
ELeague has, in two years, become as prolific a brand as ESL and DreamHack within the eSports realm. ELeague is produced by Turner Sports, a branch of Turner Broadcasting Systems (the company that owns CNN, TNT, Cartoon Network, TBS & more), and has been gifted 2 majors by Valve in 2017 (Atlanta) and 2018 (Boston). ELeague has always put on exciting events, most recently crowning the first North American Major Champion, and the ELeague Premier in July should also bring exciting Counter-Strike to fans.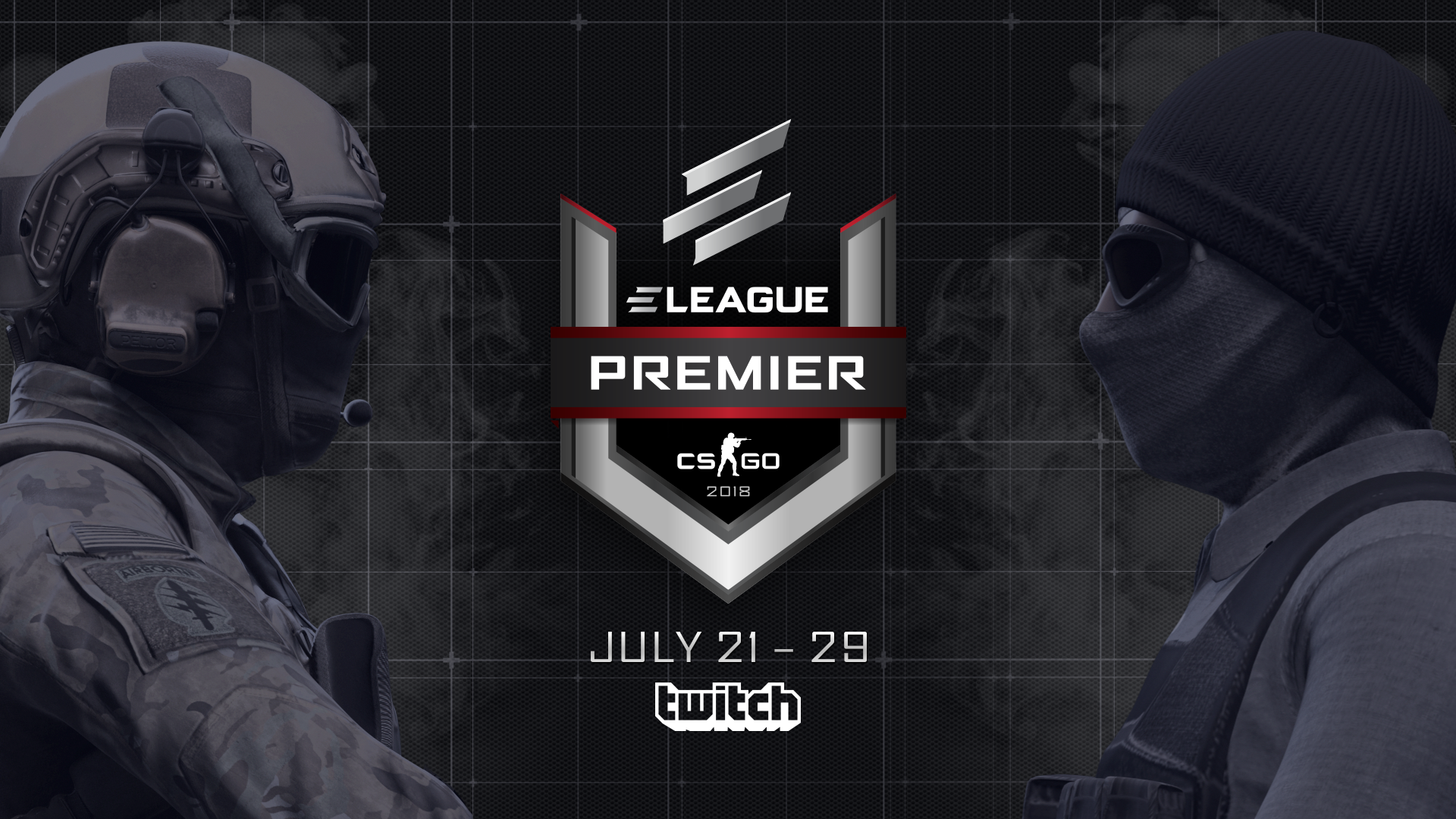 (Image by ELeague)
Even more so than ESL One: Cologne, very little is known about the event itself. No teams have been announced and neither has the prize pool. The only noteworthy information we currently have is that industry veteran Richard Lewis will be the desk host and the format will be an 8-team (2 groups of 4 teams) GSL style group-stage with a single-elimination play-off bracket. Likely following ESL's strategy, ELeague will attempt to bring the 8 most in-form teams by sending invitations close to the event and having no qualification stage. No qualification allows ELeague to ensure that only the best play at the G-FUEL ELEAGUE Arena in July.
Turner Sports will attempt to repeat the excitement captured at the ELeague Boston Major in January. Only two weeks after Cologne, fans should not have to wait long to see another top tier event prior to the FACEIT Major in September!
|  Watch ELEAGUE CS:GO Premier Here  |
Date: September 1st–23rd  |  Number of Teams: 24  |  Prize Pool: $1-million  |  City: London, England  |  Venue:  SSE Arena, Wembley
Teams We Know Will Attend:
Legends-  Cloud9  |  FaZe Clan  |  Fnatic  |  G2 Esports  |  Natus Vincere  |  SK Gaming  |  mousesports  |  Quantum Bellator Fire  |  Fnatic
Challengers-  Gambit Esports  |  Vega Squadron  |  Space Soldiers  |  BIG  |  Astralis  |  Team Liquid  |  North  |  Virtus Pro
February 22nd Valve announced that the second CS:GO Major would be given to the FACEIT brand. Based in London, FACEIT is best known for the ECS League & popularizing characters like ddk, James Bardolph, Sadokist and HenryG mainstream Counter-Strike. The "World Championship of CS:GO", you never want to miss a Major.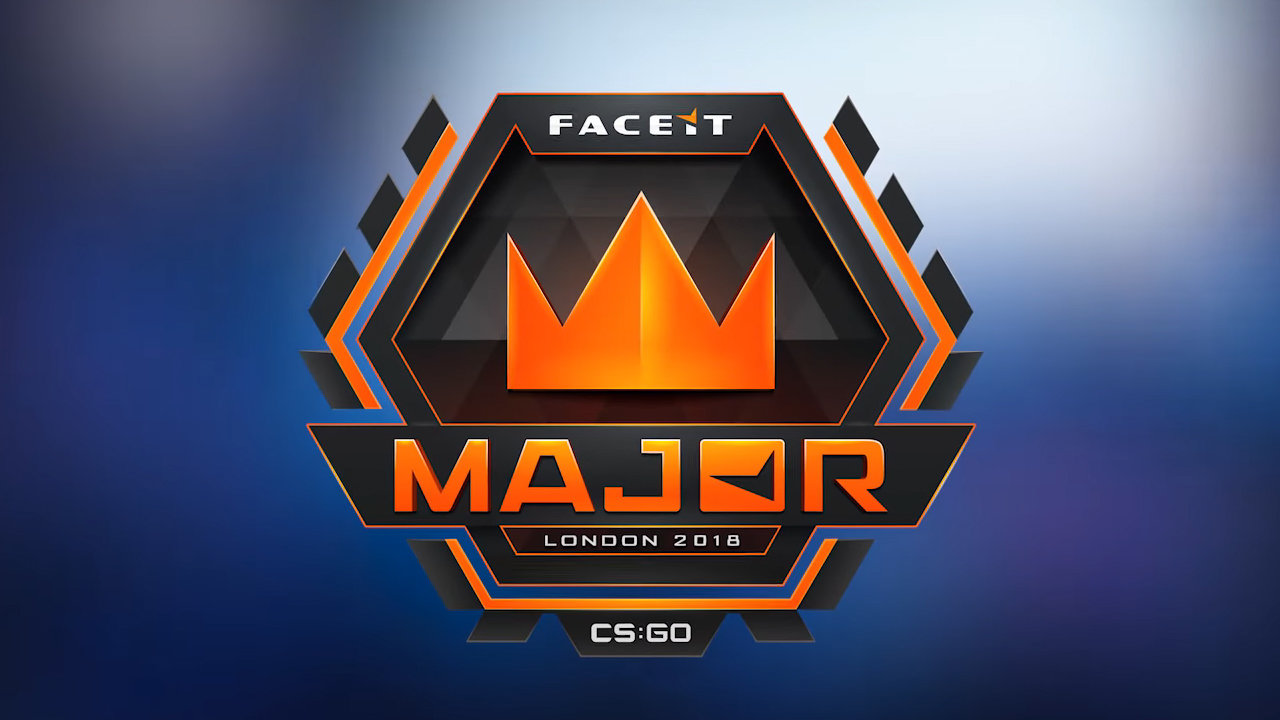 (Image by FACEIT Ltd.)
Due to Valve's format, we know 16 of the 24 teams that will compete at the FACEIT Major in September. The last 8 teams must qualify through Valve's Minor system (Minors are essentially regional championship) to play at the Major in London. Like all Majors, some story-lines will receive their conclusion in London. More than ending story-lines though, the Major will mark the beginning of many new stories to be written out over the course of 2018, until the next Major.
A Major Championship is an event you should never miss. Make sure you watch the FACEIT Major: London in September and watch the most elite team in Counter-Strike take the stage and battle to become the next Major Champions. 
|  Watch The FACEIT Major: London Here  |
Date: October 11th-14th  |  Number of Teams: 8  |  Prize Pool: TBA  |  City: Los Angeles, California  |  Venue:  Summit House
Teams We Know Will Attend: TBA
Nearing the end of the year, cs_summit 3 will be held in Los Angeles, California in October. Tournament organizers, Beyond The Summit, have created a niche space for themselves in the eSports world with their summit events. Inviting teams both big and small. cs_summit 1 & 2, was no exception to this atmosphere, creating a warm and inclusive environment for fans and players alike.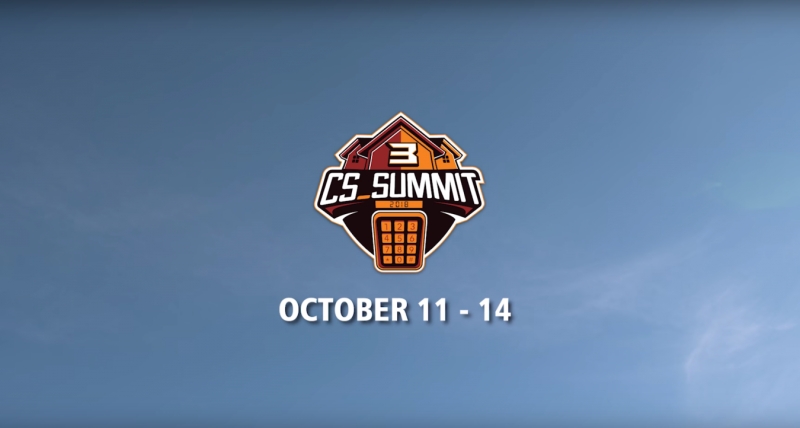 (Image by Beyond the Summit)
On the cs_summit  Twitch.tv stream you see players eating and chatting behind the casters as the games are played. For cs_summit 2 reigning Major Champions, Cloud9, came on stream and "casted"/ discussed the final rounds against Faze Clan in the Boston Major before they won. Also, as with Cloud9 players & coaches are invited to be guest casters during the games. This envrionment allows for a unique viewing experience as you hear legends like Fallen, Happy, f0rest & many more cast and analyze the games.
While being the smallest event on the list, the trilogy edition of cs_summit will undoubtedly continue the silly & fun, and yet still competitive, tradition it has made for itself. If you are looking for entertaining & high-level Counter: Strike in October, look no further than cs_summit 3 and its laid-back nature.