The World's Top 6 Biggest Video Game Tournaments
Updated: 22 Feb 2017 10:50 pm
The International 2016
What are the largest gaming tournaments out there today?
Multiplayer games have long ago stopped being only about facing your friends in a round of Mortal Kombat or Halo.They have rapidly become multibillion dollar industries with grand events where thousands of aspiring, insanely skilled gaming legends face off each year in hopes of winning the ever-increasing prize pools. These tournaments come only once a year, so mark your calendars and let's check them out!
1.  The International (Dota 2)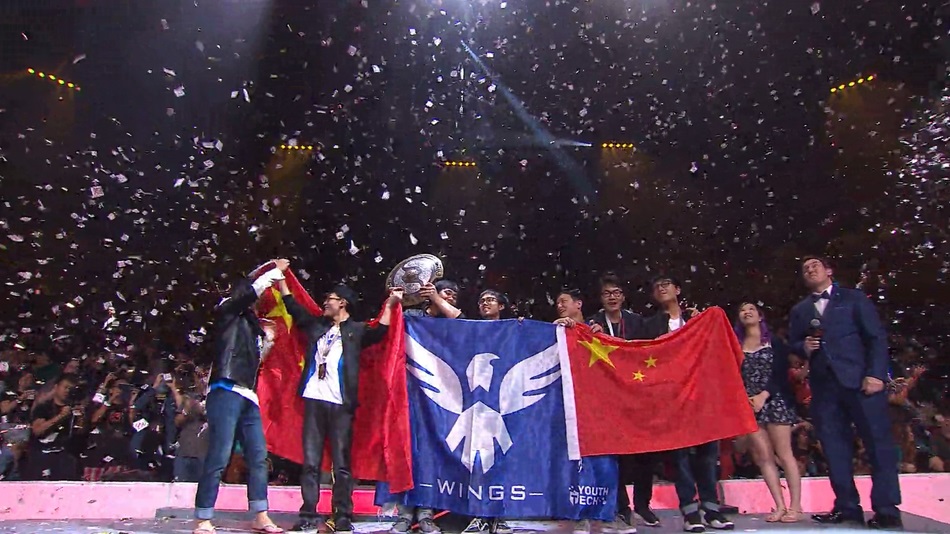 Wings Gaming, winners of the 2016 International
When Dota 2 reached the gaming market, it exploded overnight. It had the perfect MOBA formula that appealed to many gamers, gaining a devoted fan base in an insanely short while. Organized by Valve and first held in 2011, The International, a yearly event, pits 16 of Dota's most skilled teams in a nerve-wracking game of skill, reaction, patience and planning.
The crowd reacts to a game-winning move by Na'Vi
This year's International saw a prize pool of a combined 20 million dollars, setting the record for the highest prize pool in eSports history.  For players who are unable to be part of the event in person, Valve has secured virtual tickets, enabling them to watch professionally casted live streams of the matches from the comfort of their own homes.
2. Dreamhack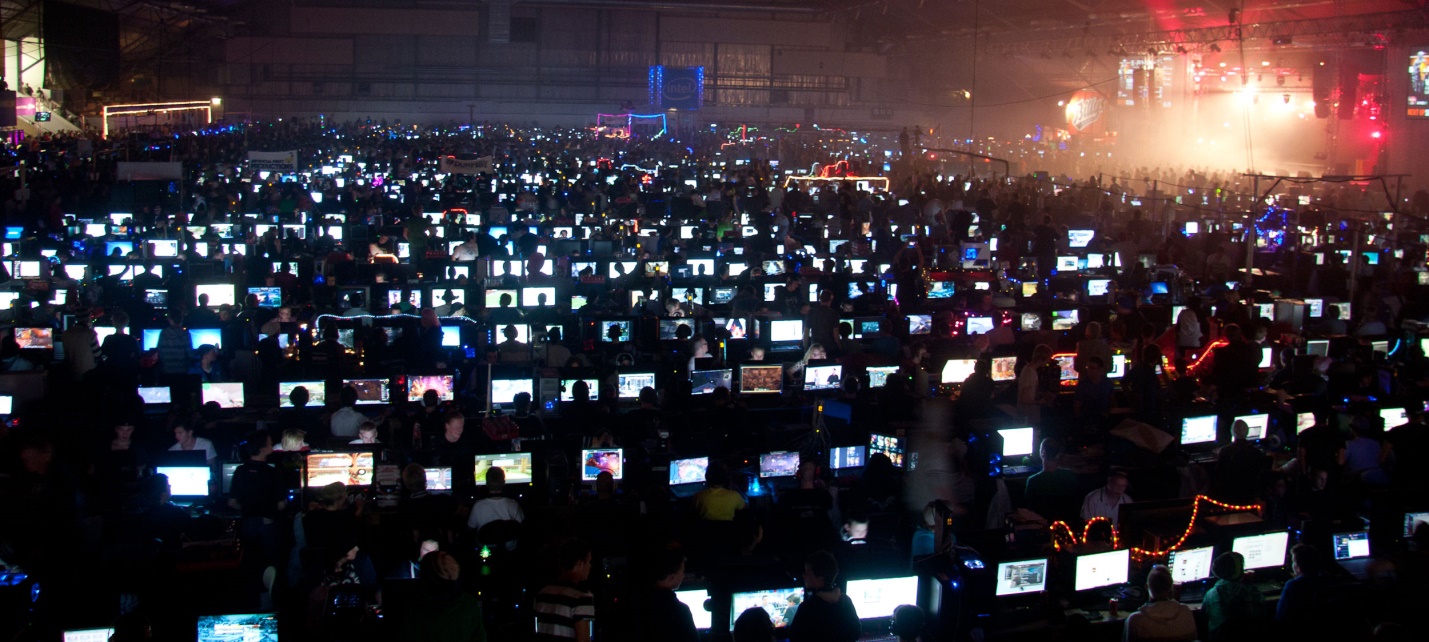 Anyone can bring their PC to Dreamhack.
In 1994, a young boy gathered his friends and threw a LAN party in his school's cafeteria. That was when Dreamhack was born. Since then, Dreamhack has grown to become the biggest digital festival in the world, gathering over 25 thousand visitors each year. The main event is held in Jönköping, Sweden, although other events have been held all over Europe and more recently, overseas in the US and Canada.
Dreamhack offers many different activities for all ages and interests: the Festival – a giant LAN party, various tournaments in many different games, most notably Counter Strike, League of Legends and Dota, digital arts competitions, live concerts and the expo – a place where gaming companies present their products and work. 
3. Evolution Championship Series (EVO)
Street Fighter being played at EVO.
Every year, the world's most skilled fighting game players flock from all over the world to fabulous Las Vegas in order to test their strength, reflexes and game knowledge against other aspiring champions. EVO is an open tournament, meaning no invitations are handed out or qualification rounds done – anyone is welcome to register! 
It is the brainchild of one Tom Cannon, who held a local, small Street Fighter tournament in 1996 under the name "Battle by the Bay". From there on it grew year by year, although the name would stick until 2002, when it was finally dubbed EVO. The event also features a BYOC (bring your own console) section where you can set up shop and challenge other people.
4. Blizzcon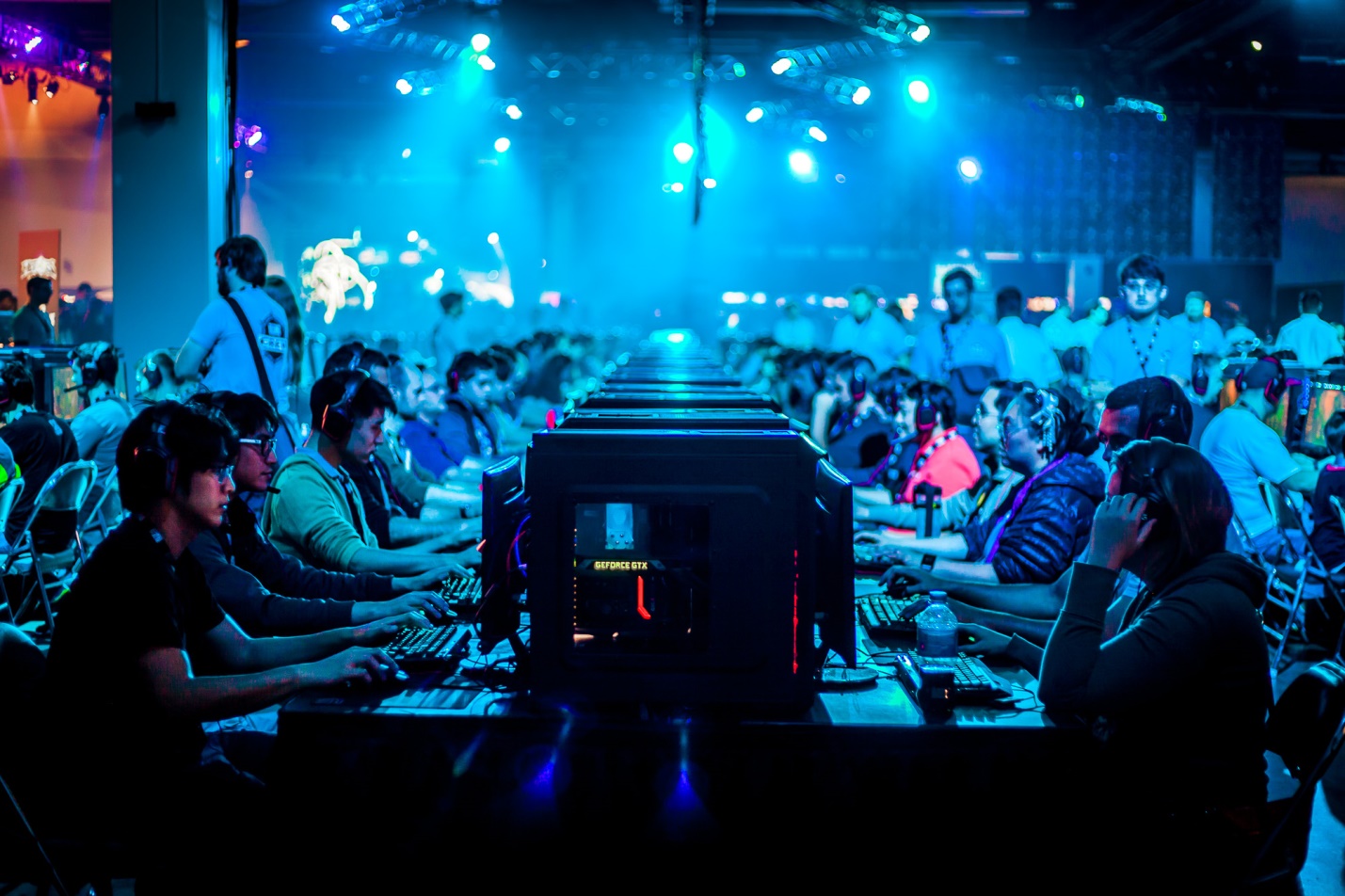 Blizzcon 2016.
Blizzcon is a convention that has been regularly held in Anaheim, California since 2005, although the competitive portion of it was not introduced until 2008. The event itself is a celebration of Blizzard's games and products, and for two days gamers can enjoy many sneak peeks at future Blizzard games, promotions, panels and concerts. Parallel to the convention, many tournaments take place, and individual players and teams can compete against each other in World of Warcraft's Arena, Starcraft 2, Hearthstone, Heroes of the Storm, and since 2016, Overwatch.  
One of the most cherished Blizzcon traditions is definitely the costume contest, where dozens of intriguing and masterfully crafted costumes get their five minutes in the spotlight and a chance at fame, recognition and a cash prize. 
Check out this year's costume contest entries
5. Major League Gaming Championship (MLG)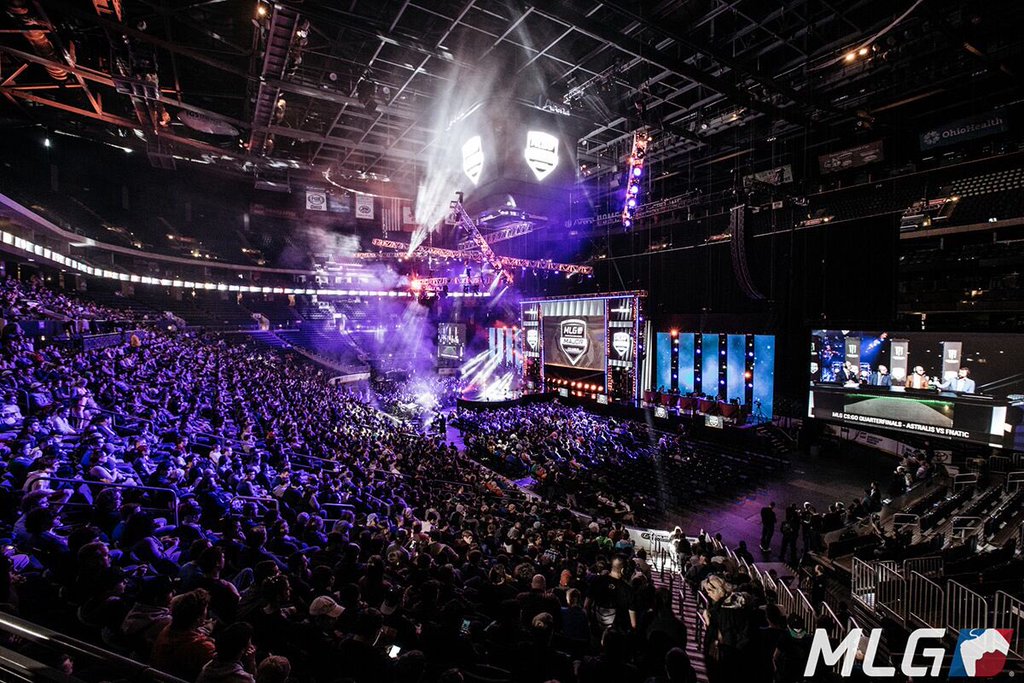 MLG Columbus.
Major League Gaming or MLG is an organization formed in 2002 that has immensely helped the development and growth of eSports by hosting many large events in North America and sponsoring professional gamers. They do not host a single, central tournament, instead they organize competitive events that take place during the entire year and give teams the opportunity to compete in many games; Counter Strike, Call of Duty, Gears of War, Smite and many more are all on rotation.
There is also a unique ranking system in place for MLG endorsed games called the Pro Points system, which allows the highest ranked players to compete in invite-only tournaments. To this day, MLG has organized more than 100 official tournaments, drawn over 50.000 competitors to their hosted events and awarded over 13.5 million dollars in total prize money.
6. League of Legends World Championship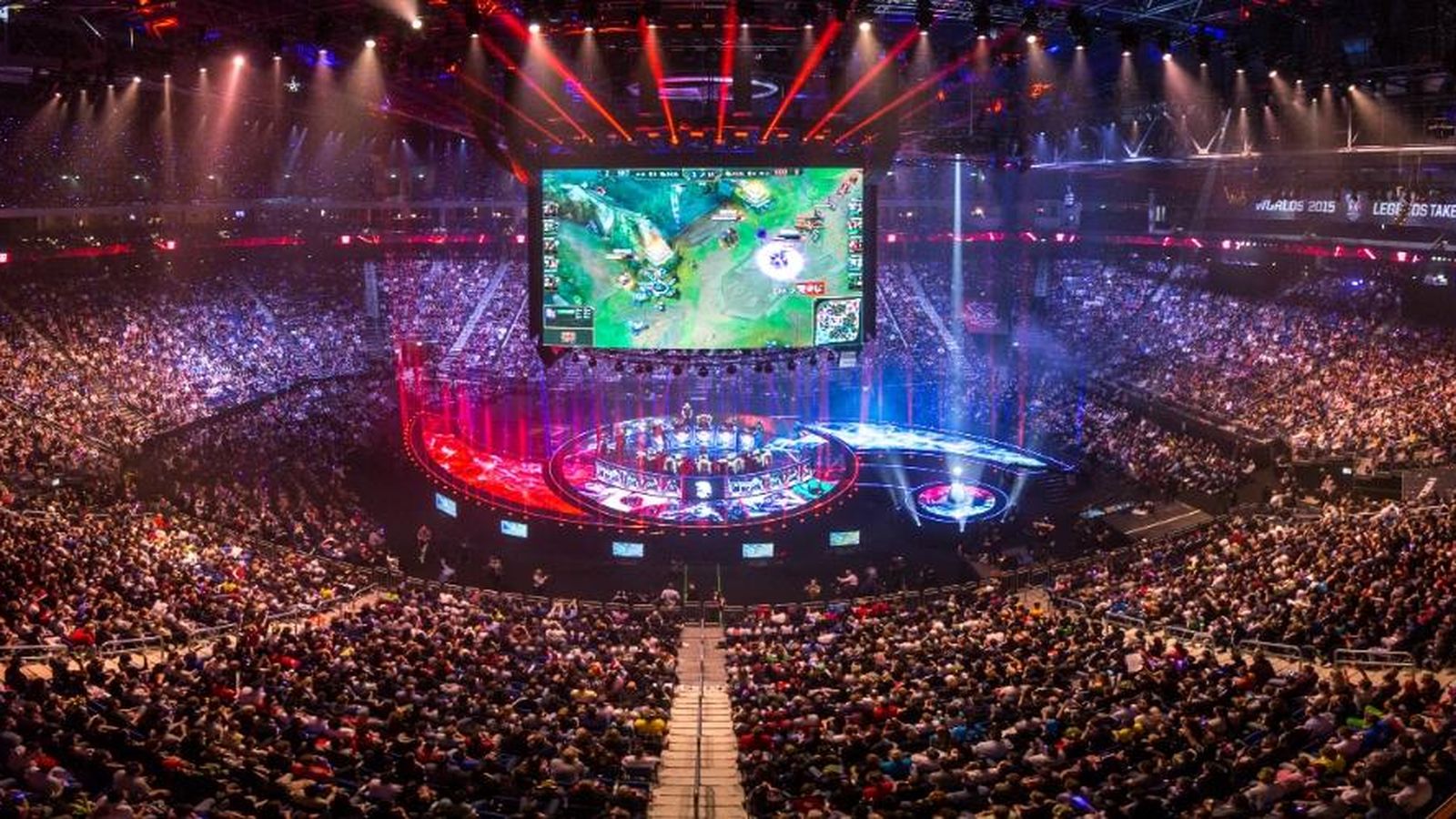 League of Legends World Championship 2016
 
Dating back to 2011 as part of Dreamhack, the League of Legends Worlds have been held every year since then, with an ever-increasing prize pool and venue; which reflects the growth of League of Legends itself. The competition was held in the United States in 2016, lasting exactly one month and taking place in several cities from September 29th to October 29th. The prize pool was a staggering $6.7 million, with $2.68 million going to SK Telecom 1, this year's winners. Everything about Worlds is huge. 
The finals were held in Staples Center in front of a crowd of nearly 20,000 fans, although that's only a fraction of the people who followed the event. Via online stream, it was followed by an incredible 43 million unique viewers, with a peak viewership of over 14.7 million. Those aren't Superbowl numbers yet, but we're getting there.
For the first time in history it's possible to earn for a living by playing games, like any other athlete does. This statement alone illustrates the progress eSports have made since their creation and will undoubtedly continue to do so.
Want more E-sports? Check out these articles:
Esports vs. Real Sports: A Comparison
How to Become a Pro Gamer in Less Than 2 Years
Image Gallery