[Top 10] Dota 2 Best Semi Carry That Are Powerful
Updated: 26 Apr 2022 4:14 pm
The addition of various heroes in the game has resulted in multiple different roles in the game. These roles can also be divided into sub-categories, such as junglers, semi-carry, tank, and much more. Semi-Carry heroes are usually the mid laners or the heroes which can absolutely dominate the game but don't require items to do so.
Semi-Carry heroes are as important as carry and mid heroes, that's why we have compiled a list of the best 10 Semi Carry heroes which are extremely powerful in the current patch!
10. Death Prophet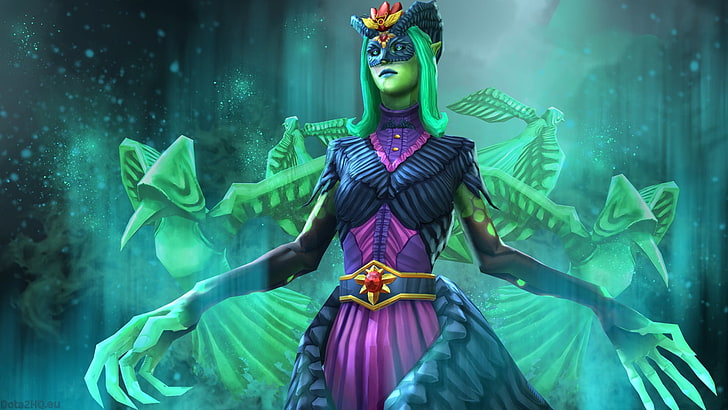 The ghastly prophet looms over her prey, foreshadowing their existence and planning her every move towards chaos! Seeing Death Prophet in pub games is quite a rare sight in 2022, but her occasional cameos are a sight worth witnessing, especially against squishy heroes. Her spammable spells make her a nuisance in the laning phase, which is even worsened if she has Spirit Siphon, making her drain enemy health. Her foes stand no chance against the Death Prophet if they ever get silenced!
Why is Death Prophet a great semi-carry?
AoE Silence can render not only one hero but the whole enemy team useless!
Low CD on spells, allowing her to push lanes and dish out more damage in fights
Spirit Siphon makes her unkillable in teamfights! 
Items to buy on Death Prophet
Eul's Scepter
Black King Bar
Aghanim's Scepter and Shard
Kaya and Sange
Shiva's Guard
9. Visage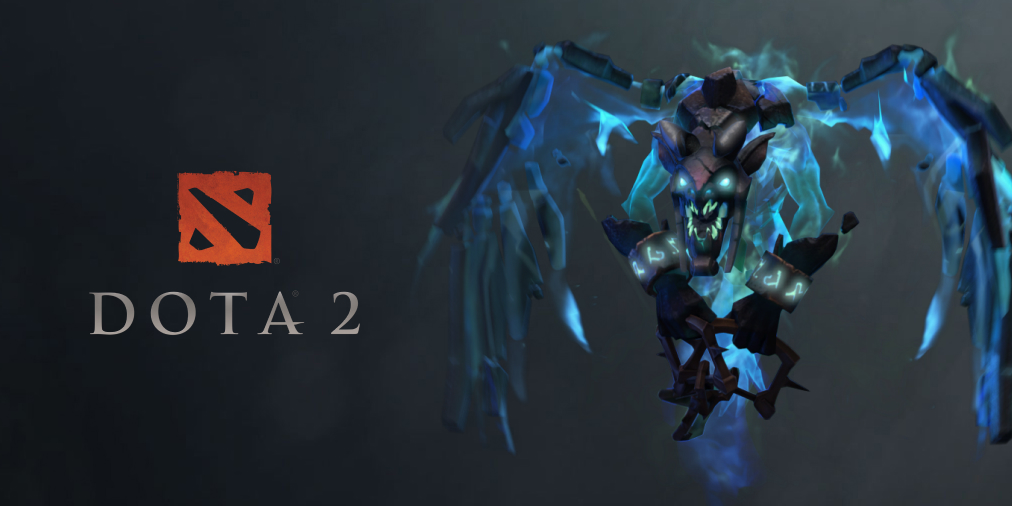 Visage, the dreaded gargoyle, has induced fear amongst his foes and continues his reign as the corruptor of seven hells. Visage is a great addition to your team if you are looking for a threatening carry who can outpace the enemy quite early on in the game. Visage has extremely high attack speed, which with the help of his familiars and Aghanim's Scepter can shred through enemies quite quickly. A late-game Visage is no joke and can single-handedly win you the game!
Why is Visage a great semi-carry?
High base armor
Can fare well in the laning phase
Immense armor reduction and physical damage with items and spells
Items to buy on Visage
Aghanim's Scepter
Orchid of Maleovalence
Aghanim's Shard
Assault Cuirass
Solar Crest
8. Pangolier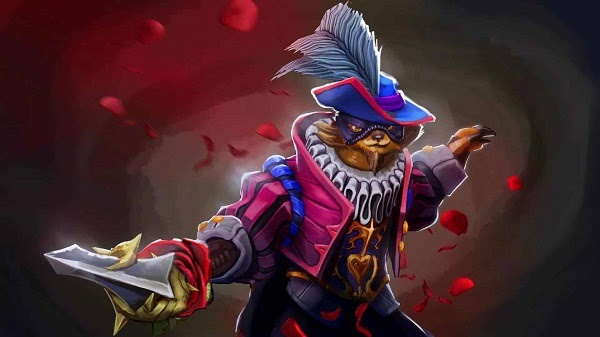 The dashing Pangolier is a relatively new hero to the game but players quickly recognized it as one of the most fun heroes in recent times. There are a lot of factors for this, one of them includes the Rolling Thunder ultimate and the extremely high physical AoE damage dealt by him in team fights. Pangolier is definitely a great hero to play if you want to have a fun time!
Why is Pangolier a great semi-carry?
Stun-lock with Rolling Thunder which is further amplified by Aghanim's Shard
Can sustain himself in the laning phase
High physical damage
Items to buy on Pangolier
Eul's Scepter
Skull Basher
Glepnir
Aghanim's Shard
Monkey King Bar
Diffusal Blade
7. Silencer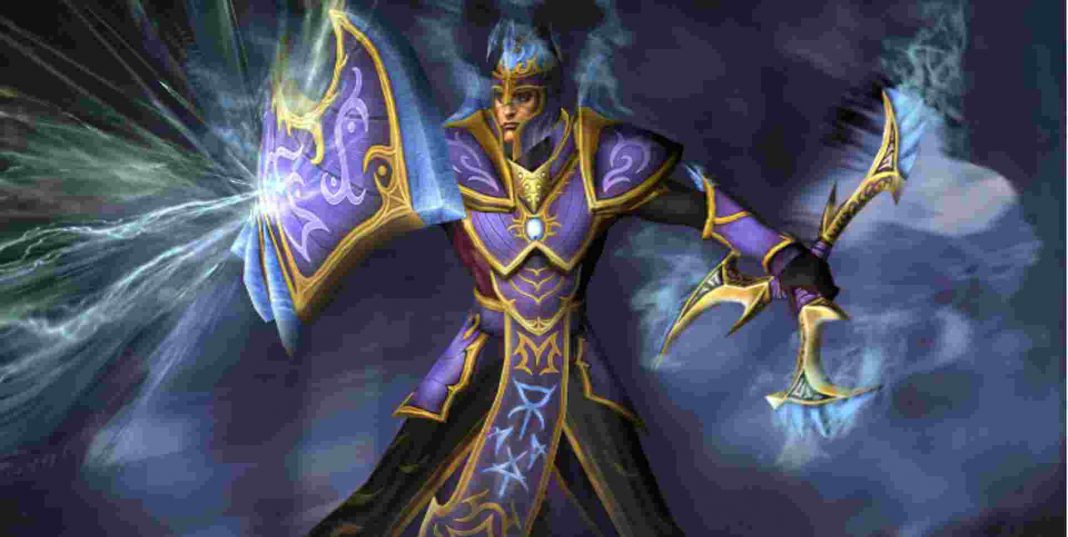 Silence is one aspect that counters most spell-casting heroes in the game! And well, Silencer… you know it's kind of self-explanatory. Having spells that silence or prevent them from using any items makes him very powerful against his enemies. The best part is that laning is not fun for opponents against a Silencer, frequent right-click damage, and low CD spells shove them out of the lane! Global Silence disables all the power they have and renders them useless.
Why is Silencer a geat semi-carry? 
Most heroes rely heavily on their spells to be effective, Last Word and Global Silence will render them largely useless.
Arcane Curse effectively prevents opponents from casting spells during its duration, as they will otherwise suffer heavy damage.
Glaives of Wisdom deal pure damage, which makes quick work of fragile and low HP heroes.
Items to Buy on Silencer
Scythe of Vyse
Hurricane Pike
Silver Edge
Black King Bar
Aghanim's Scepter
6. Windranger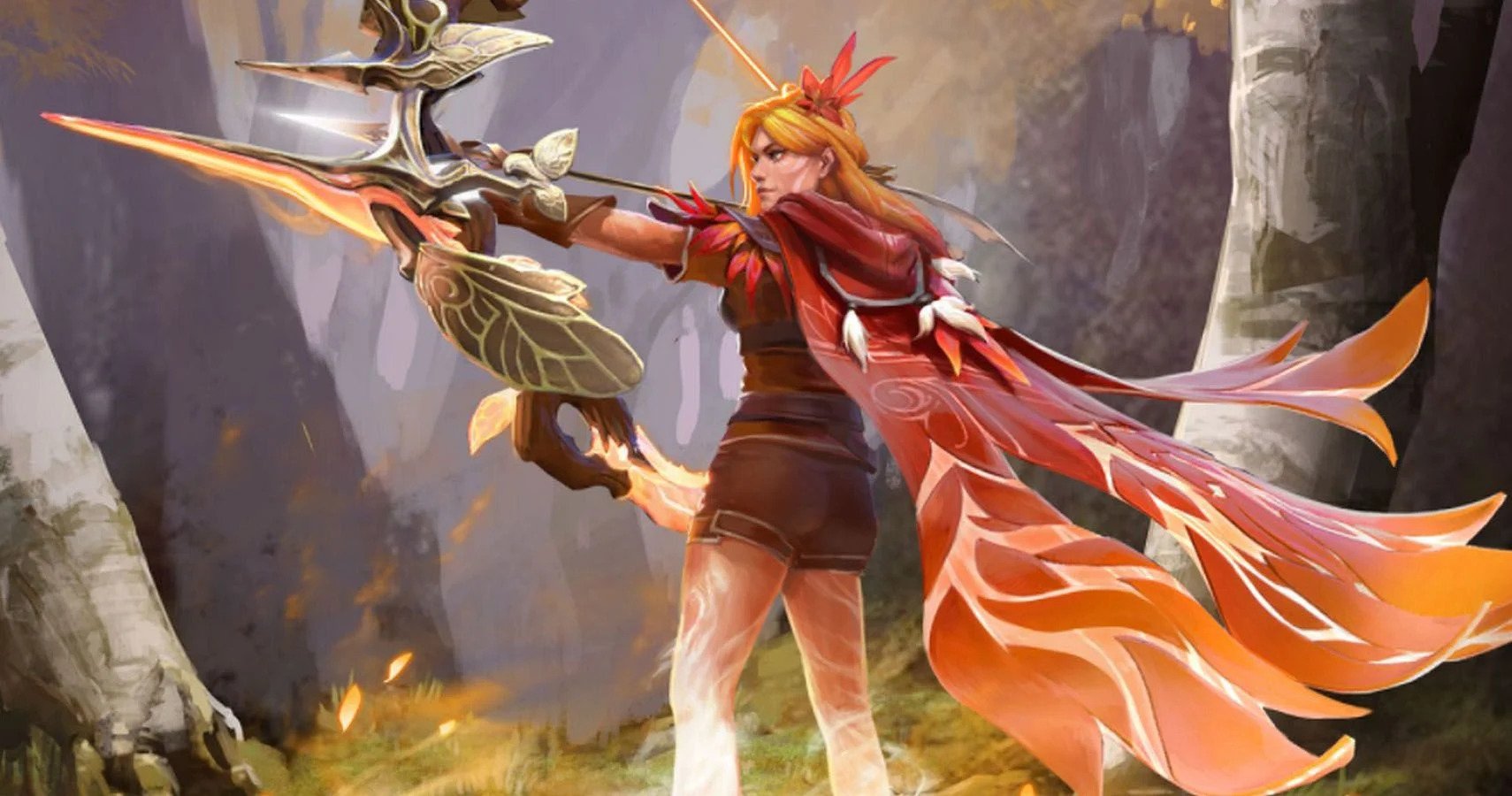 Behold the ranger of the gusts and the wild winds! Windranger is one of the few heroes who can be picked in any lane! No matter the position, she is known to deal some heavy damage or assist her allies in doing so! To utilize her to her full potential, she is picked in the middle lane, where she can thrive in most matchups due to the insane damage that she is known to dish out! Along with winning the lane, she can also dominate the middle and late game if she hits the right item timings, hence her pick rate skyrockets.
Why is Windranger a great semi-carry? 
High physical damage output with just a few items
Great stun-lock potential with Shackleshot
Can quickly farm and shove lanes
A flexible pick that can be played in any role
Items to Buy on Windranger 
Monkey King Bar
Maelstorm
Black King Bar
Aghanim's Scepter and Shard
Daedalus
5. Mirana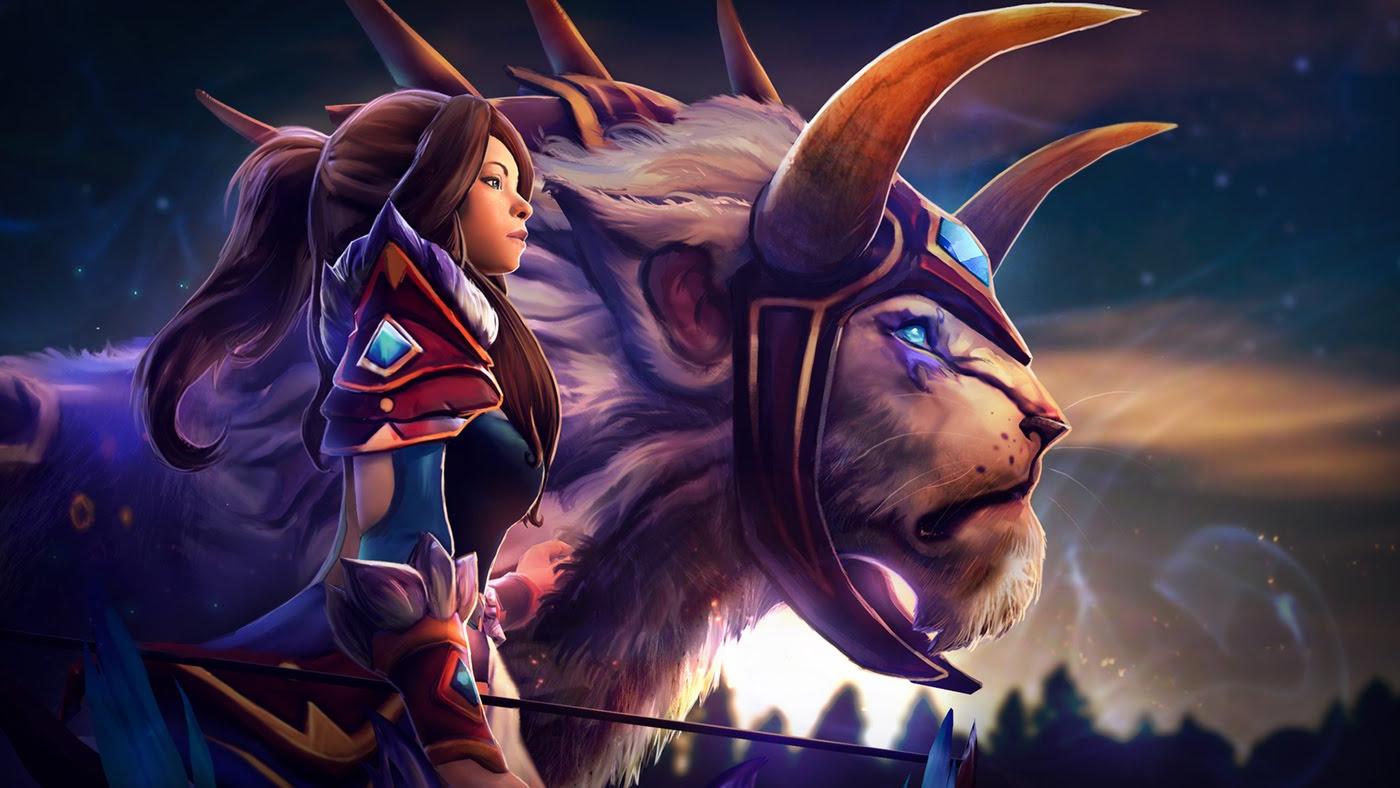 Mirana is a ranged agility hero who is considered to be a flexible pick, meaning it can be played in pretty much all roles. She proves to be a great pick against heroes with low armor and magic resistance. Picking Mirana with other heroes that can stun can lead to an immense lockdown potential. Along with this, she can also use her ultimate offensively or defensively, which provides a great layer of protection to her allies as well. 
Why is Mirana a great hero? 
Leap can be used to escape enemies.
Can use ultimate to initiate or help allies escape
Can be played flexibly in different roles
You can poke and shove enemies off the lane effortlessly
Items to Buy on Mirana 
Spirit Vessel
Lotus Orb
Force Staff
Eul's Scepter
Mekansm
4. Queen of Pain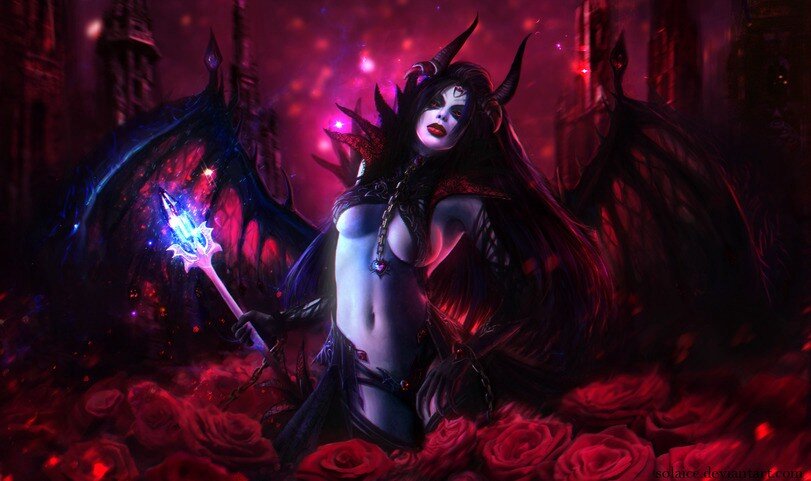 Behold the Queen of dominance! Queen of Pain is a very annoying hero for the enemy mid laner. It is irritating to lane against constant spam and harassment, if overlooked then it can result in your death! She has the perfect skillset to both harass and kills the enemy hero, her mobility makes her even harder to catch. QoP is active as soon as she gets her level 6, allowing her to gank other lanes. You're at the wrong end of the leash if you face off against her!
Why is QoP a great semi-carry?
Good at wave clear and farming.
Active hero and a decent early game ganker.
Items supplement her ability to kill.
Items to buy on QoP
Aghanim's Scepter and Shard
Scythe of Vyse
Refresher's Orb
Bloodthorn
Black King Bar
Eul's Scepter
3. Puck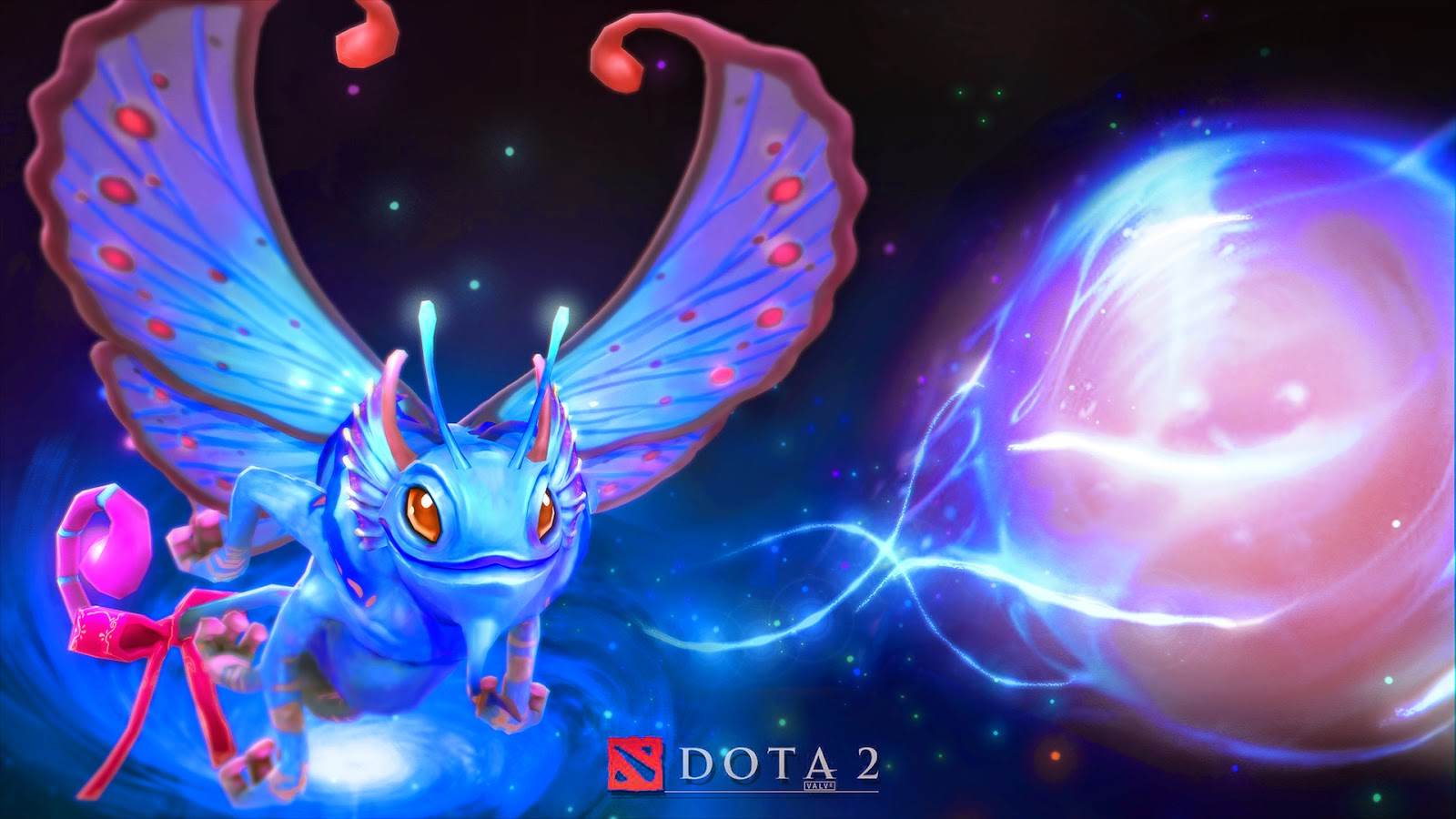 Looks can be deceiving! This faery dragon is often considered as one of the most adorable heroes in the game, but at the same time Puck is a menace and not all like playing against it. Puck is often known as the most elusive hero in the game, providing an immense amount of magical damage and crowd control. It is also a great disabler and does well in the early stages of the game. Puck relies more on items than levels but can easily knock down enemy support heroes at level 6.
What makes Puck a great semi-carry?
Immensely mobile and slippery hero.
Can dominate the early game after reaching level 6.
Can dodge spells and projectiles with the Phase Shift ability. 
Lots of wave push and farming potential.
Items to buy on Puck
Blink Dagger
Dagon
Ethereal Blade
Aghanim's Scepter
Eul's Scepter
2. Lina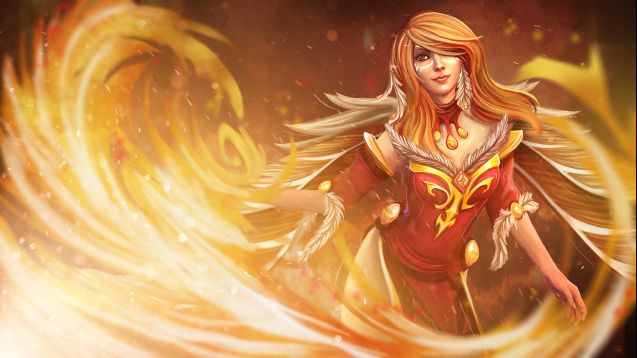 You should never play with fire, you'll end up losing! Lina smokes her enemies with her insane magical burst damage, there is no way you recover from this arson. Lina can be called a beginner-friendly hero but only the most experienced players can understand her true potential. She can rip through enemies effortlessly, with both her abilities and physical damage output. Her AoE spells can easily demolish squishy support heroes. High movement speed allows her to rotate through lanes quickly. 
Why is Lina a great semi-carry? 
Immense magic burst potential.
Physical item build turns her into a turret.
AoE and wave clear spells that help her farm faster.
Can easily harass/kill enemy heroes after getting her ultimate.
Items to buy on Lina
Shadow Blade
Monkey King Bar
Aghanim's Scepter
Scythe of Vyse
Eul's Scepter
Black King Bar
1. Dragon Knight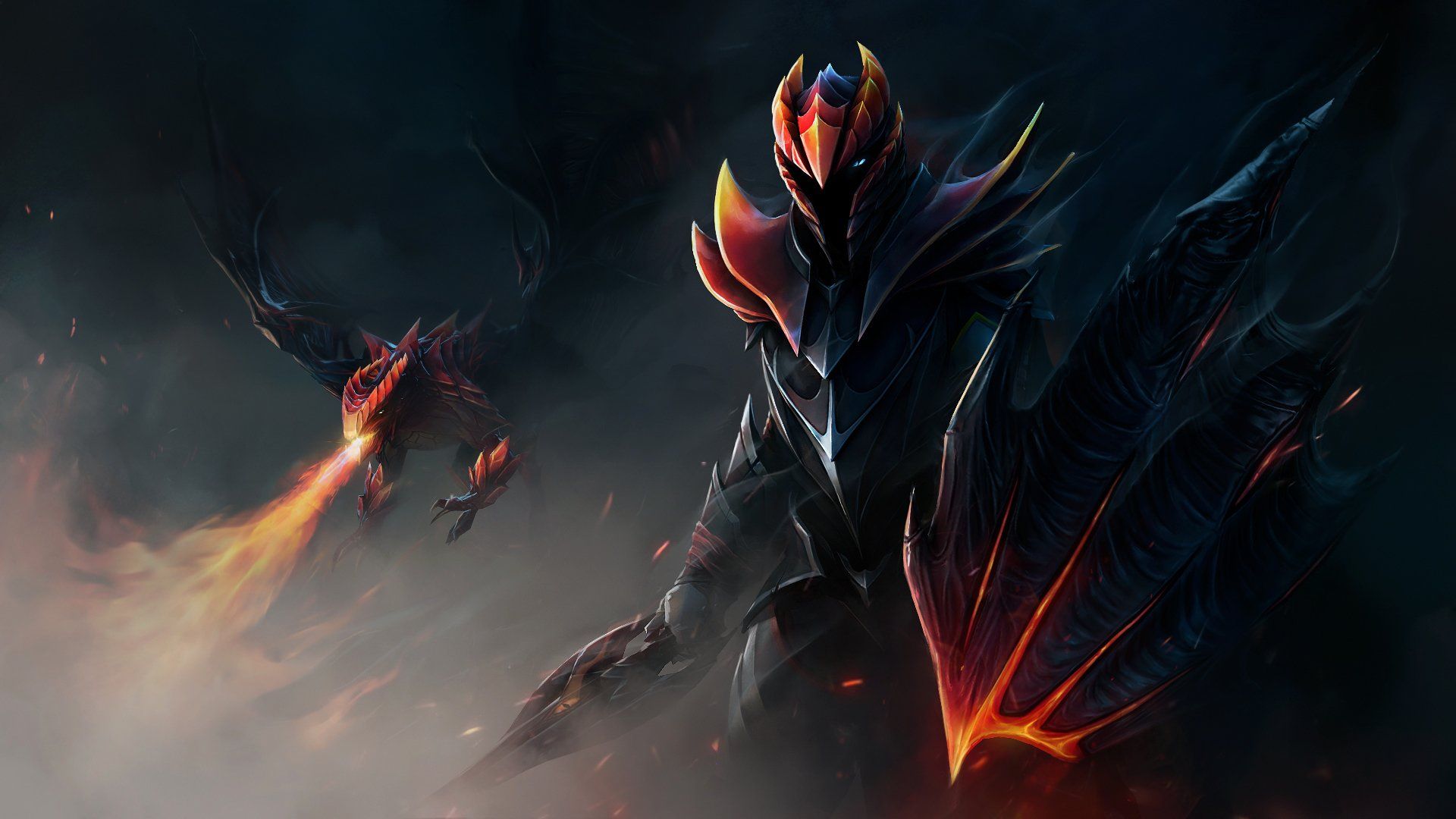 Davion, the Dragon Knight is a classic tank hero, his high strength and high HP nature fits the glove! He does not fall despite enemies trying to gank him, his armor shall never betray him! Dragon Knight is a tough nut to crack, he has natural high armor which is amplified by his Dragon's Blood passive, which makes him unkillable unless all 5 enemy heroes rotate and hunt him down, which is of course impractical in most games.
Why is Dragon Knight a great semi-carry? 
High armor makes him hard to gank
Can push lanes and farmly fast
Does not require much farm to gank
Items to buy on DK
Blink Dagger
Shadow Blade
Assault Cuirass
Heaven's Halberd
Black King Bar
You may also like: