[Top 10] Dota 2 Best Kunkka Players In The World Right Now (2022)
Updated: 24 Jan 2022 9:58 pm
Where's the Tide?
As the most respected Admiral of the Claddish Navy, Kunkka has won countless wars against those who lie beneath the deep ocean, cementing himself as one of the most feared heroes in the game. None can escape his wrath, as he brings you back and drowns you with his abilities!
Kunkka has millions of loyal players all around the world, but only a few are considered to be masters of this Admiral. The players mentioned below are not only world-renowned players but also are known to be unforgiving as a Kunkka. We bring you the best 10 Kunkka players in the World Right Now!
10. Quinn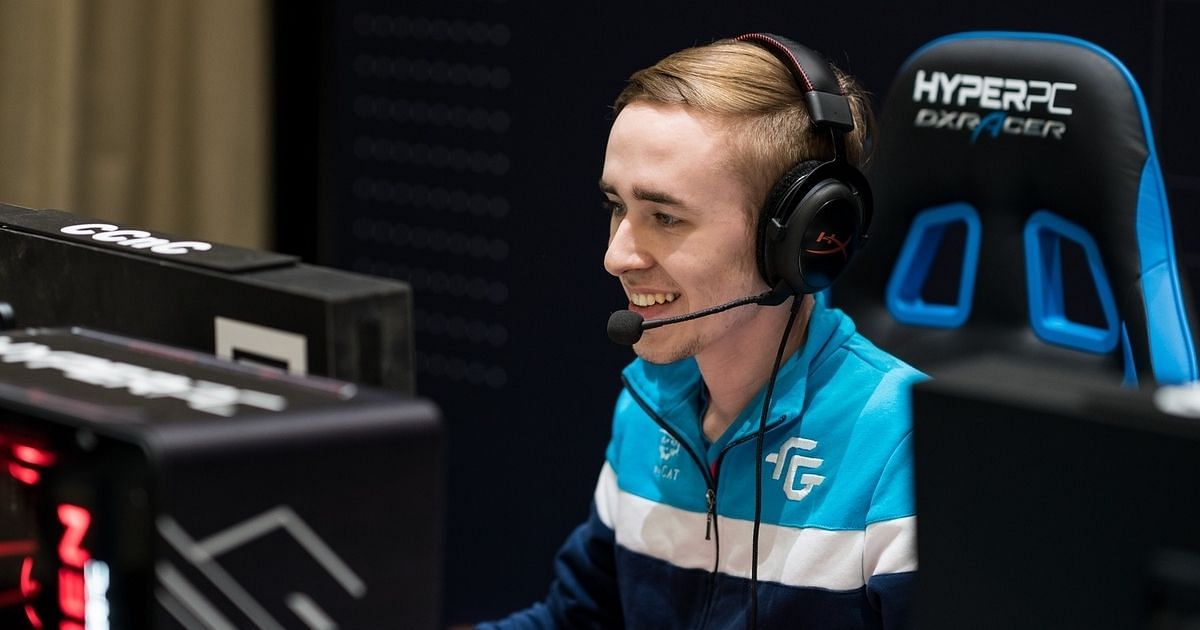 Known for both high-caliber gameplay and rare insults in pubs, Quinn has quickly become one of NA's favorites. Starting as a casual pub player, he made his way through the ranks to establish himself as a high-ranked and capable player. 
Having a wide hero pool allows Quinn to have a variety of options to choose from, depending on enemy picks. Quinn is exceptional on Kunkka, as he is known to be an aggressive laner, often diving towers and ordering his team to assist him in the gank. He snowballs after a good laning phase, and even if things go south, he is known to farm intensively until he is strong enough to fight.
Quinn is known to harass his enemy counterpart out of the lane quite often, he does this by barraging Tidebringers at them. He loves to rush the almighty Armlet of Mordiggian which is quickly followed by the critical Crystalis. Quite occasionally, Quinn purchases the Black King Bar and Shadow blade which offer him both resistance and escape. 
Impressive Kunkka plays by Quinn!
Recent Tournament Achievement 9-12th The International 10 $800,400
9. NothingToSay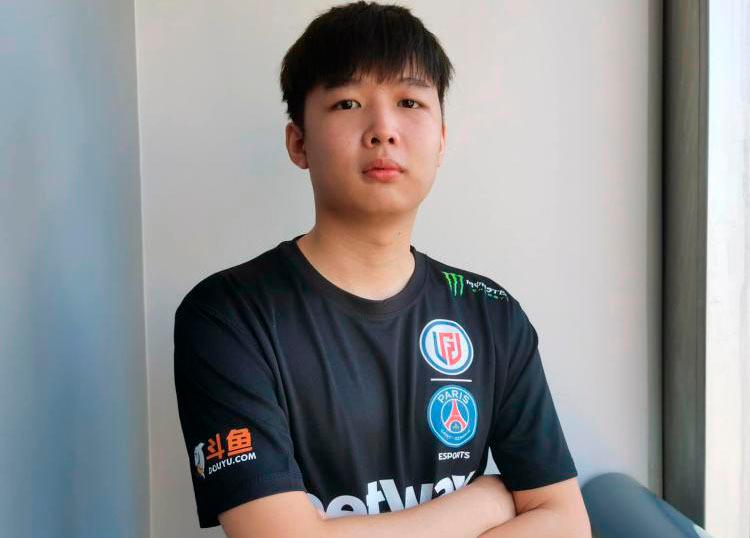 We have nothing foul to say about this young superstar! Hailing from Malaysia, NothingToSay has quickly gained notoriety as the best mid laner in both the SEA and China region! His raw and energetic gameplay combined with his quick thinking is quite rare and flawless in the pro scene! 
NothingToSay has quickly established himself as one of the most hopeful players to win the international. His extremely articulate and critical thought process is not a common sight in the pro scene, he is as thoughtful as a chess Grandmaster! Kunkka is one of his favorites as he embodies his quick and lethal playstyle.
Kunkka is often picked by NTS as his comfort hero, as he knows no matter his opponent, he can out farm them quite easily with the barrage of AoE spells. Items such as Spirit Vessel, Radiance, Black King Bar, Boots of Travel, Daedalus are often bought by him to deal an insane amount of magical damage and AoE.
Impressive Kunkka plays by NothingToSay!
Recent Tournament Achievement - 2nd Place The International 11 - $5,202,400. 
8. Miracle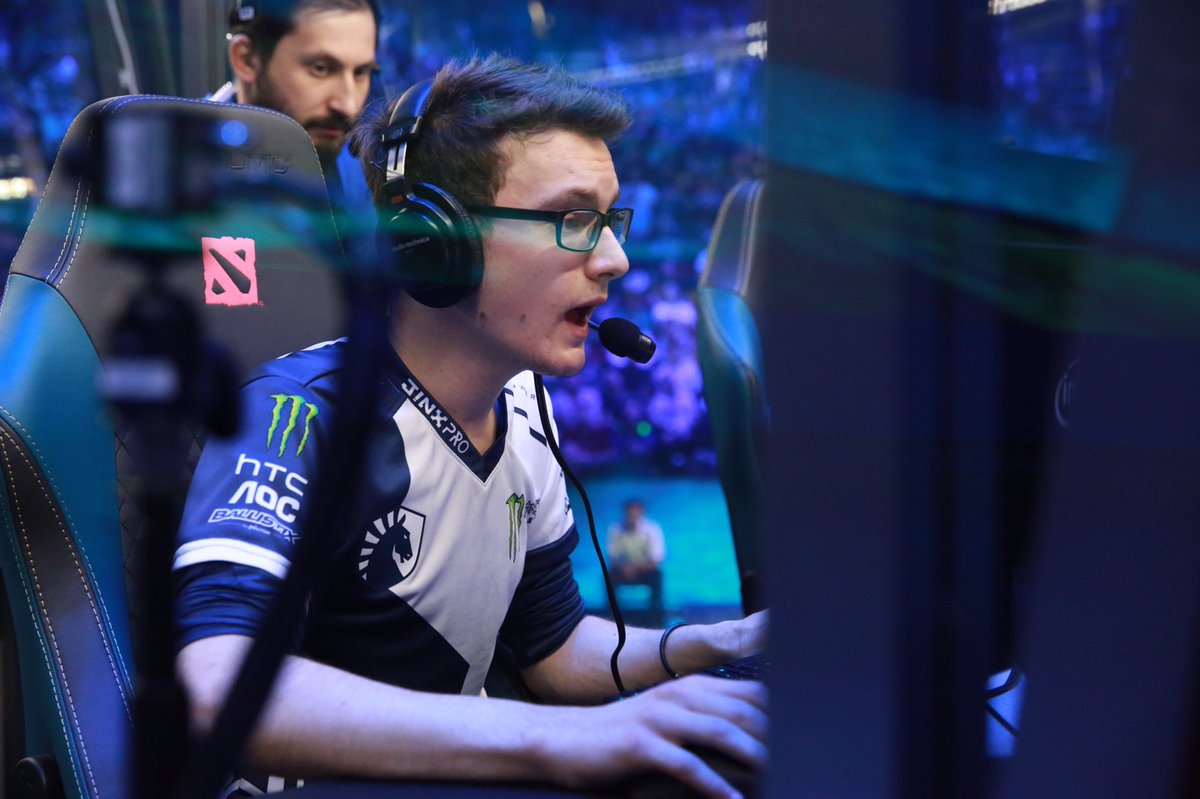 Even the most casual of dota players know about this famed and respected legend. Miracle has earned the respect and hearts of fans all over the world, this is due to his high octane and intelligent gameplay. He is also one of the few To winners on this list! 
Hailing from Jordan, Miracle was a well-known pub star, with no intentions of playing professionally until he joined OG. He gained notoriety for his flashy playstyle and versatile hero pool. His highly impressive plays and strategies made him a superstar. Kunkka remains a comfort hero for him, often last picking this hero in pubs and quite effortlessly destroying the enemy mid laner.
Kunkka is seen as more of a space maker hero by Miracle, as he often loves ganking other lanes and providing ample space for his carry to farm. This does not negate the fact that he is a deadly laner and leaves no stones unturned to outplay his foes and have an upper hand. Miracle currently loves the Radiance and Spirit Vessel build, which is known to do wonders against heroes with high armor and resistance. 
Impressive Kunkka plays by Miracle!
Recent Tournament Achievement -1st place 2018 China Dota Supermajor - $555,000
7. MidOne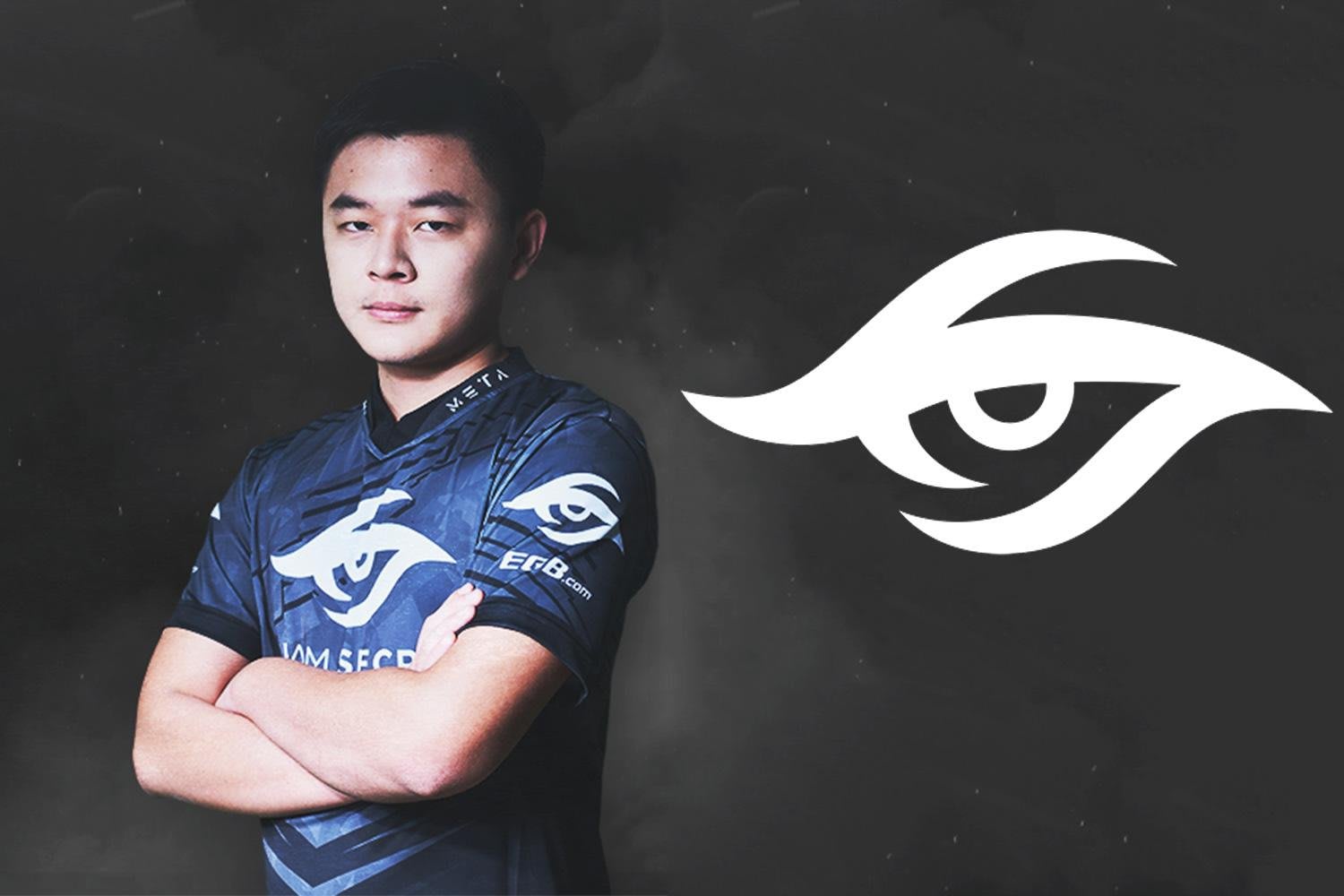 The beast from the east, the one-man army, the only one you need in the mid lane is MidOne! His dynamic and mechanical approach to dota is quite fresh from what we usually are used to seeing in the professional scene. He is known to be extremely lethal if ignored!
MidOne, as his name suggests, loves dominating the mid-lane. His hardcore laning skills are unmatchable, only a few can perform decently against him. His commendable performance led Secret to win various tournaments. His Kunkka gameplay is just impeccable and unflawed.
As a Kunkka, MidOne loves to show his aggression in the laning phase, this combined with rotating and capturing runes constantly makes him a very active mid laner. As a Kunkka he enjoys building items like the Armlet of Mordiggian, Silver Edge, Daedalus, Black King Bar, and even a few situational items like Satanic or Aghanim's Shard! 
Impressive Kunkka plays by MidOne!
Recent Tournament Achievement  1st Place - OB Moon Asian Arena - $20,000
6. Karl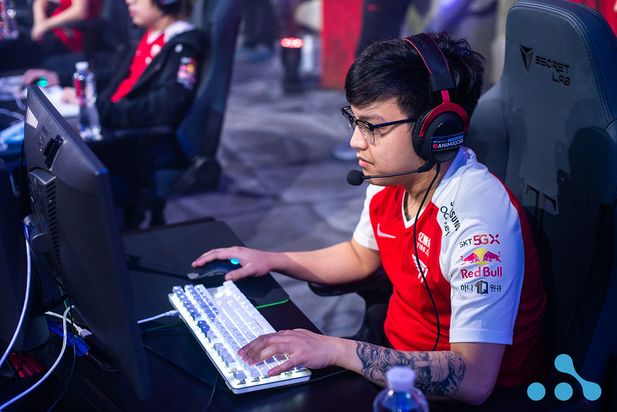 Karl's nickname is a tribute to the Dota 1 name of Invoker! Talk about dedication! But Invoker is just one of the few heroes Karl excels at! His wide hero pool is always the talk of the town. His flashy yet high-risk playstyle is received well all over the world! 
Karl is known to be a fierce and threatening force in the laning stage, especially when he gets hold of Kunkka! Currently playing for T1, Karl has been on the rise in the SEA region. His impressive gameplays end up on YouTube every day! Enemies often respect-ban this hero in pro games due to him! His excellent and efficient spell usage is quite a rare sight in SEA. 
Karl is lauded for his lightning-fast spell casting and reflexes along with his brilliant item timings. He is a propagator of the physical build, often buying items like Shadow Blade, Armlet of Mordiggian, Black King Bar, Blink Dagger. One shot and his foes just disappear in thin air! 
Impressive Kunkka plays by Karl!
Recent Tournament Achievement - 1st Place ESL ONE Summer - $175,000
5. No[o]ne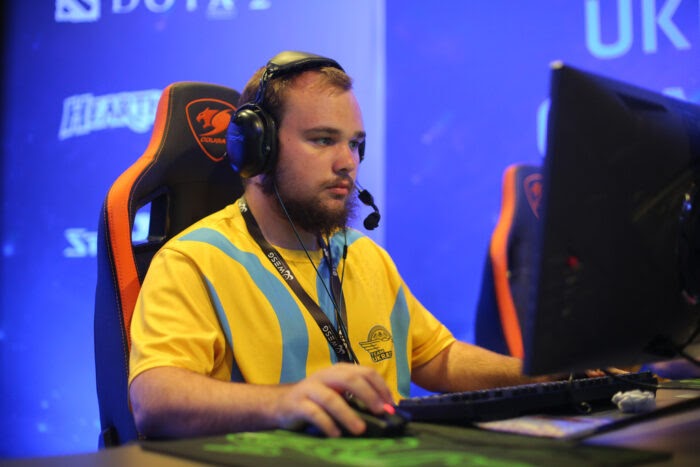 Not all players manage to be both extremely good at the game and cocky at the same time! No[o]ne is the embodiment of that, his high skilled yet arrogant playstyle is well received in the CIS region. Also, did we mention that he is one of the few players to win 5 whopping Dota Majors? 
No[o]ne has been in the pro Dota scene for over 8 years now, he has been known to be an aggressive mid laner, never settling for anything except kills! His Kunkka is a rare sight but garners praise whenever he decides to pick it. This combined with his impressive judgment and intense gameplay has ranked him this high on our list!
Kunkka has always been a priority of No[o]ne in the recent patches, this is due to the high armor and damage that the hero offers right off the bat. Along with just excelling at this hero quite well in the laning phase, he keeps up the pace to farm up items and gank other lanes as well. No[o]ne loves the physical build of Daedalus, Black King Bar, Assault Cuirass, Armlet.
Impressive Kunkka plays by NoOne!
Recent Tournament Achievement - 1st place 2020 Parimatch League - $50,000
4. Armel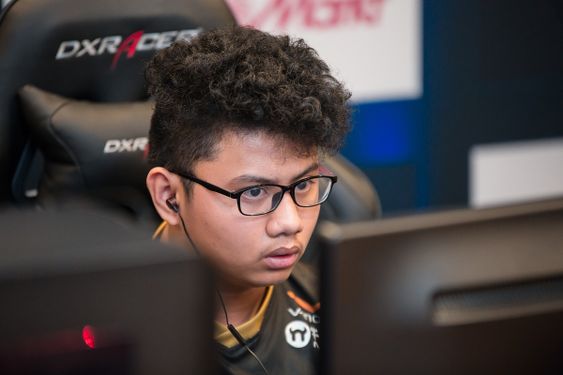 Considered to be a prodigy, Armel made his splash into the pro dota scene quite early in his life. Having played various LAN tournaments all across the world and placed quite high in the MMR leaderboards, it's safe to assume that this boy has the potential! 
Hailing from the SEA region, Armel made his debut with team TnC of the Philippines. He has showcased his strengths and worked a ton on his weaknesses. Apart from being an absolute force in the mid-lane, he is also versatile and is known to play many roles. Kunkka stands out as one of his favorites in the mid-lane, especially due to the tanky nature of the hero.
Kunkka is played quite aggressively by Armel as he is known to express aggression with whichever hero he opts to pick. In the laning phase, it is quite a difficult task to zone him out if he has the right items at his disposal. You may need multiple heroes to ward him off the lane! An impossible task that may end up in a team kill!
Impressive Kunkka plays by Armel!
3. Abed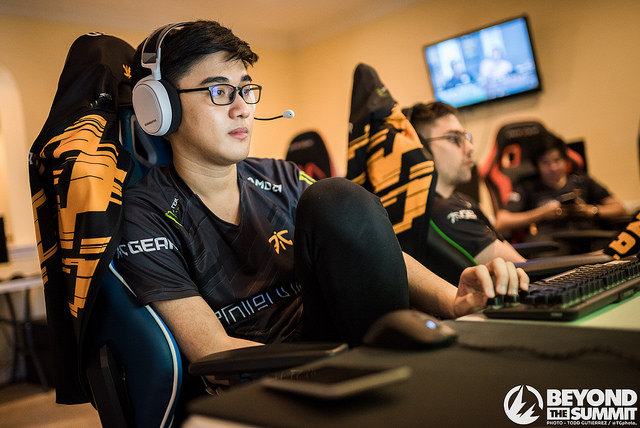 Playing Dota since he was 8 years old! Abed is quite the skillful genius. His meteoric rise is due to his brilliant gameplay and excellent decision-making. He has risen through the ranks to establish himself as one of the best mid laners in the game, all while he is just 21 years old! 
While being an amazing mid laner, Abed is also a great Kunkka player. His spell casting is unparalleled, along with his skill of predicting enemy movements and patterns. Abed is known to be quite an aggressive mid laner, but as a Kunkka, he is quite bloodthirsty, always in the mood for kills and ganks! His quick item timing combined with his mechanical skills makes him great at the Admiral. 
Abed is known to be a great initiator, and he manages to do quite well with his Kunkka. He quite often juggles around between skill builds, sometimes he prefers the max torrent build, which is great if you're going a spell casting route, or sometimes he may opt for the max physical damage build, putting points in Tidebringer and X marks the spot. Regardless of the build, Abed is a menace on Kunkka!
Impressive Kunkka plays by Abed!
Recent Tournament Achievement  - 1st Place DPC NA Upper Division - $30,000
2. TORONTOTOKYO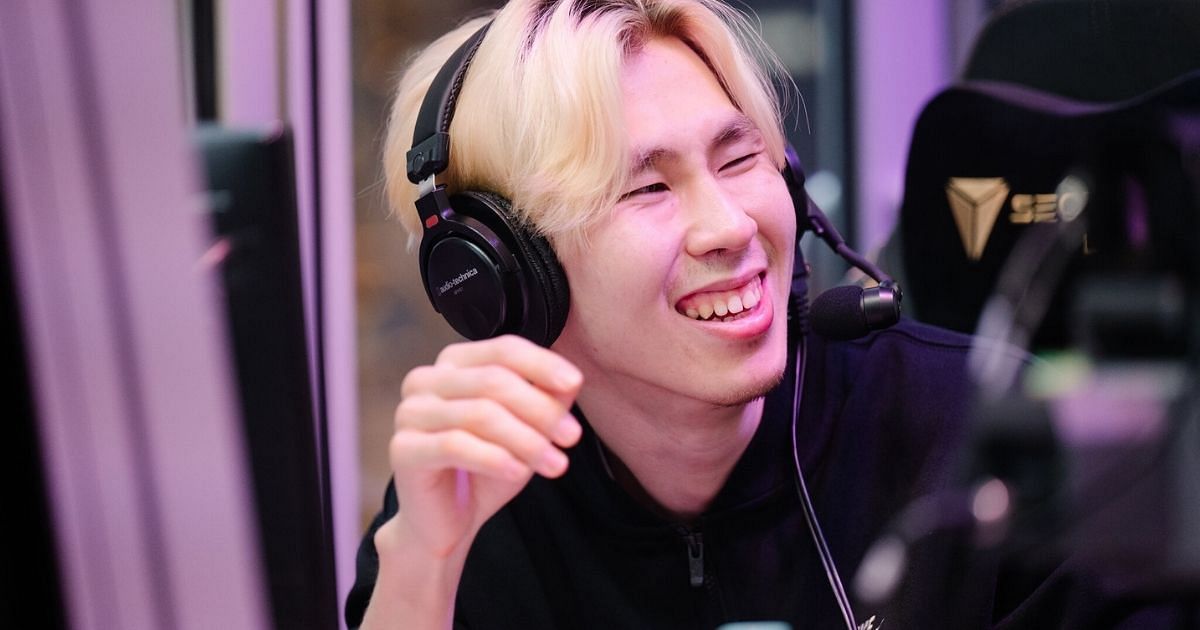 If you look a Torontotokyo's gameplay and mannerisms, you may think he plays for OG! He is the perfect combination of skill and cocky behavior. Torontotokyo and the entirety of Team Spirit shocked millions of fans all across the world by doing the unimaginable. They won the 10th International, and they made it look easy!
Torontotokyo is one of the best mid laners in the current professional scene, this is due to his immense understanding of the game and impressive map awareness. His Kunkka is considered to be one of the best due to his excellent spell casting and item builds. As a Kunkka, he focuses on shoving his enemy out of the lane and capitalizing on that by farming neutrals and taking all the runes. 
Torontotokyo changes build according to the heroes he is against, constantly shuffling between items like Spirit Vessel, Radiance, Armlet of Mordiggian, Daedalus, Black King Bar, Assault Cuirass, and if the clock keeps on ticking for over 60 mins, he opts for the devastating Divine Rapier! Torontotokyo is quite the flashy player and Kunkka for sure suits his playstyle. 
Impressive Kunkka plays by Torontotokyo !
Recent Tournament Achievement - 1st Place 10th International - $18,200,000
1. Attacker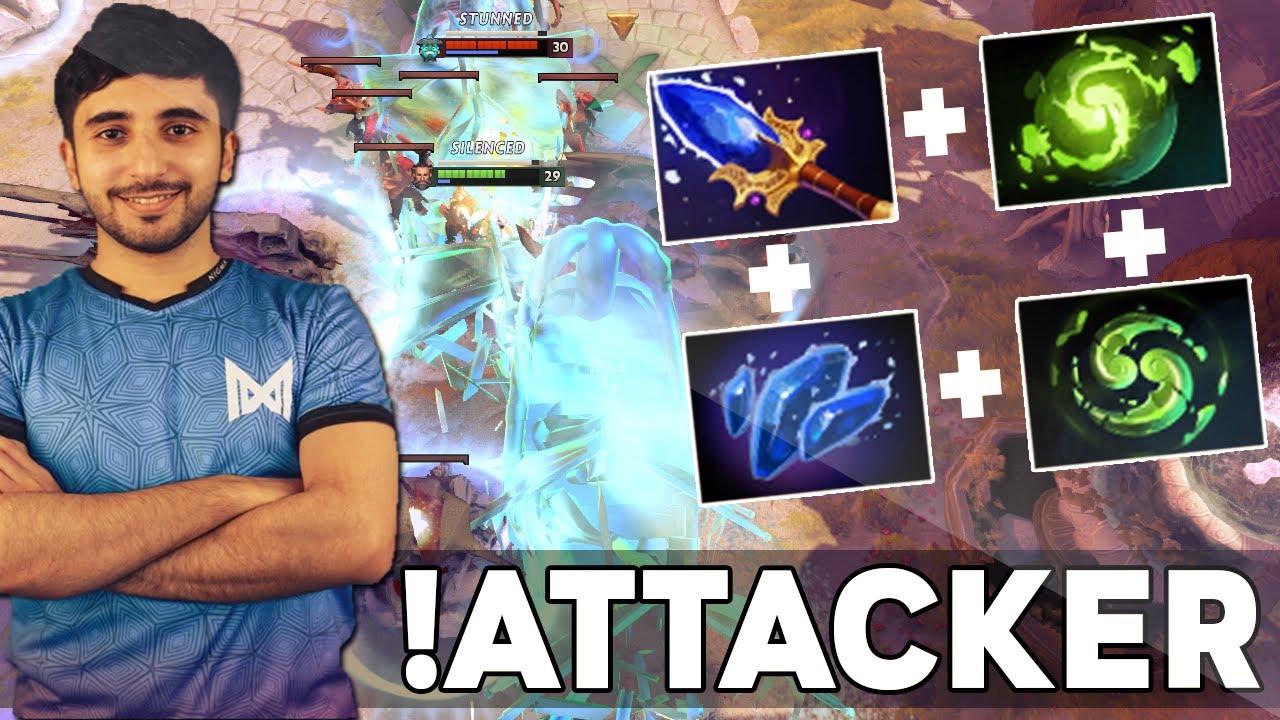 There aren't many streamers who are consistent enough to float in the top 100 MMR leaderboards in Dota, Attacker is an exception. With over 4,000 games played on this hero, he is known to be synonymous with Kunkka. Apart from being a talented streamer, he is part of the famous Team Nigma Galaxy.
Attacker is often considered to be the best Kunkka player in the game. His breathtaking skills are often evident in every game he plays. He exhibits clever and interesting gameplay, often teaching us newbies some unseen tactics on stream. He is also given credit for introducing offlane and support Kunkka, which was once a fad in the pro scene.
Primarily playing Kunkka in the mid-lane, Attacker builds items that offer him great damage, initiation, and resistance. This includes items such as Armlet of Mordiggian, Blink Dagger, Shadow Blade, Radiance, There is no way you can contain this beast if you do not gank him repeatedly in the early game! Attacker is also known to invent new item builds for Kunkka, which change eventually with the meta. 
Impressive Kunkka plays by Attacker!
You may also like: