[Top 10] CS:GO Best Knife Animations
Updated: 10 Apr 2021 12:12 pm
Grab your headache medicine, this is gonna be a dizzying journey!
10- Nomad Knife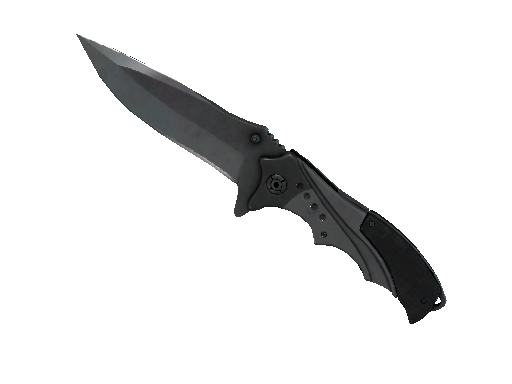 This animation is one of the best animations in CS:GO because it is very unique.
It looks cool as your player model basically tosses the knife in mid-air and catches it.
Apart from having great animations, the knife itself is very detailed and outstanding when compared to other knives that exist in the game in my opinion.
9 - Falchion Knife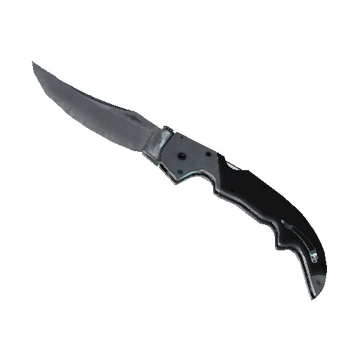 Another great yet simple knife animation belongs to the Falchion, and for good reason.
The movements of the player's hands when he first equips it looks like he grabs the knife from the left to the right in one fluent, buttery smooth motion, which looks amazing with a style of someone who means business.
I think the design of the knife also matches its movements since it's really classic and eye-catching, plus, its silver color adds a great value to anyone wielding it while fitting nicely with all the other weapons.
8 - Bowie Knife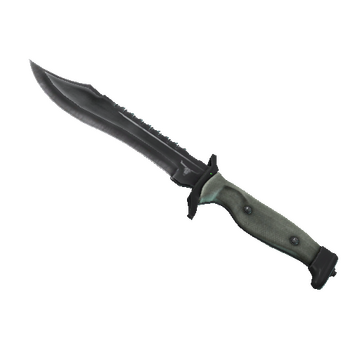 The animation of this knife is also great since when you switch to the knife, it has a really fast spinning effect that the player somehow manages to catch midair.
Making this animation even better is the fact that this… is just a really good looking knife in my opinion.
The sharp edge of the knife with the blinding gunmetal finish makes it dazzling to look at especially with the animation going along with it!
7 - Flip Knife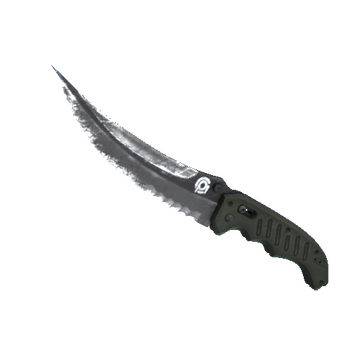 The Flip Knife has an amazing animation that shows the player equipping the weapon while making the blade flip upwards.
It's a tiny, compact knife that has chiseled edges and a very catchy silver finish and the design itself matches the animation and weapons that go along with it, since it looks very simple but packs a lot of power, and unlike the Flip Phones, this doesn't look like it's going to disappoint me or other people at all!
6 - Gut Knife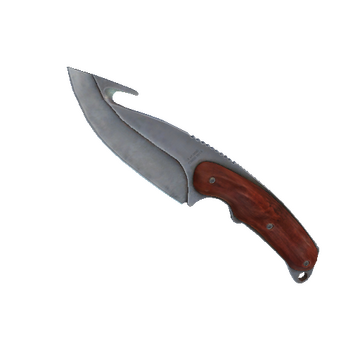 If this animation existed in real life, it would take a lot of practice to get the hang of, and for very good reason since it features the knife being thrown upwards with a spin that makes players go dizzy, even with a 240hz monitor to be honest!
It spins 4 times in a horizontal movement and the character catches is it without even breaking a sweat, pretty amazing.
The knife's design looks awesome to me and it complements the animation with a sharp top that looks like a shark fin and a very smooth surface covering its body.
5 - Huntsman Knife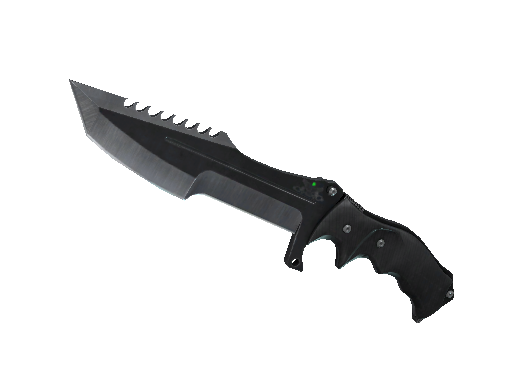 This animation has a similarity to the Gut Knife because it has a horizontal spin, only it spins 5 times!
On top of that, the body of the knife is very smooth but not that polished, though the shape and design of this weapon make up for this in my opinion.
I also think it looks cool since the spikes at the top of the knife go really well with the animation though I'm surprised that the character doesn't hurt himself with those spins!
4 - Bayonet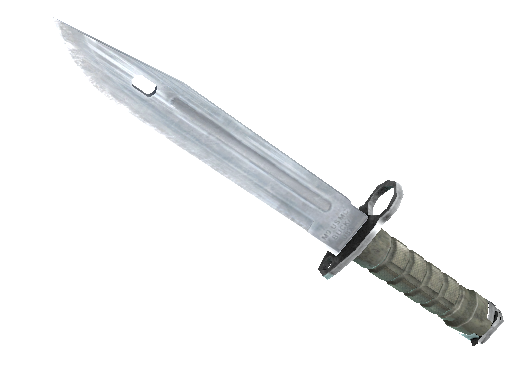 The animation for this knife includes a full 360 spin that rotates about 3 times in a smooth motion.
I think it's amazing considering that the shape and design of the knife fit the movements almost perfectly!
It's polished and has no extra spikes or ridges in the edges which makes it look very minimalistic yet threatening, especially with that animation alongside it.
3 - Shadow Daggers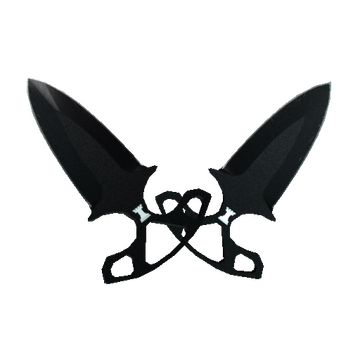 Think about the best dual wield animation you've seen in your life, well forget about itbecause this tops it off by a far shot.
It shows two very tiny but lethal knives spinning afull 360 degrees once each.
It's pretty cool how their small bodies are very polished and chamfered in a simple way that matches the animation, and they kind of look likescissors, but deadlier!
2 - Karambit
This dangerous dagger also comes with a dangerous animation that consists of one full 360 spin horizontally in a very fast paced motion.
The design looks cool since it also matches the animation with a relatively small body and straight polished edges.
Itdoes not lack in anything whatsoever and whoever's interested in a compact and deadlyknife with a twist, then this is it to be honest.
1 - Butterfly Knife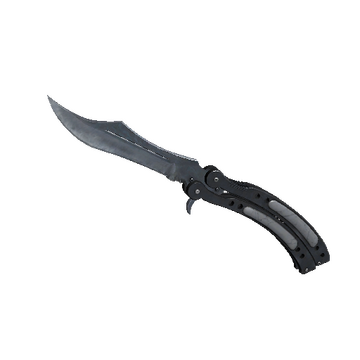 This is by far, the best animation out of all of these knives and for two very good reasons.
The animation is a smooth spinning motion that looks like a butterfly's wing opening up which complements literally anything that the character has in terms of skins or gloves.
Itssmall and versatile body has a shiny aluminum finish which looks absolutely beautiful in so many ways along with the animation, and it's honestly mind blowing, which is why thisis the number one pick!
You may also be interested in :
Image Gallery