Top 10 Best Tank Games That Are Amazing
Updated: 07 Aug 2021 11:50 pm
Driving a tank is a rush on immense power, become unstoppable.
Most people play videogames seeking a rush of adrenaline from action and combat. Nothing compares the feeling of power when driving a tank and fight for your life in the middle of chaos and mayhem. Here we bring you ten different war experiences where you can drive a tank.
10. Iron Impact (PC)
Iron Impact Gameplay
You control a tank, and your goal is to traverse a series of areas with obstacles and enemies to overcome. There are puzzles and enemies waiting to destroy your tank. Can you beat all the challenges?
Things that make Iron Impact Awesome:
Gameplay mechanics inspired in the classics, relive the experience of the NES era.
Top-down view for a clear field of view for you to make the best decisions.
Puzzles elements, not everything is destruction, think before attacking.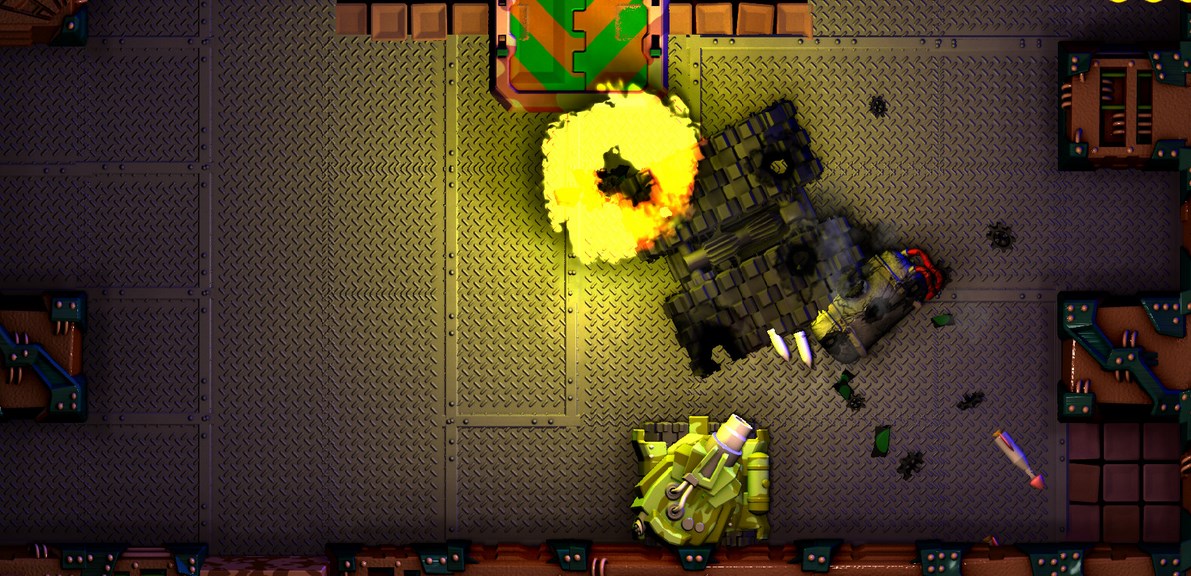 Blow your enemies into bits, be careful not to let THEM blow you into bits.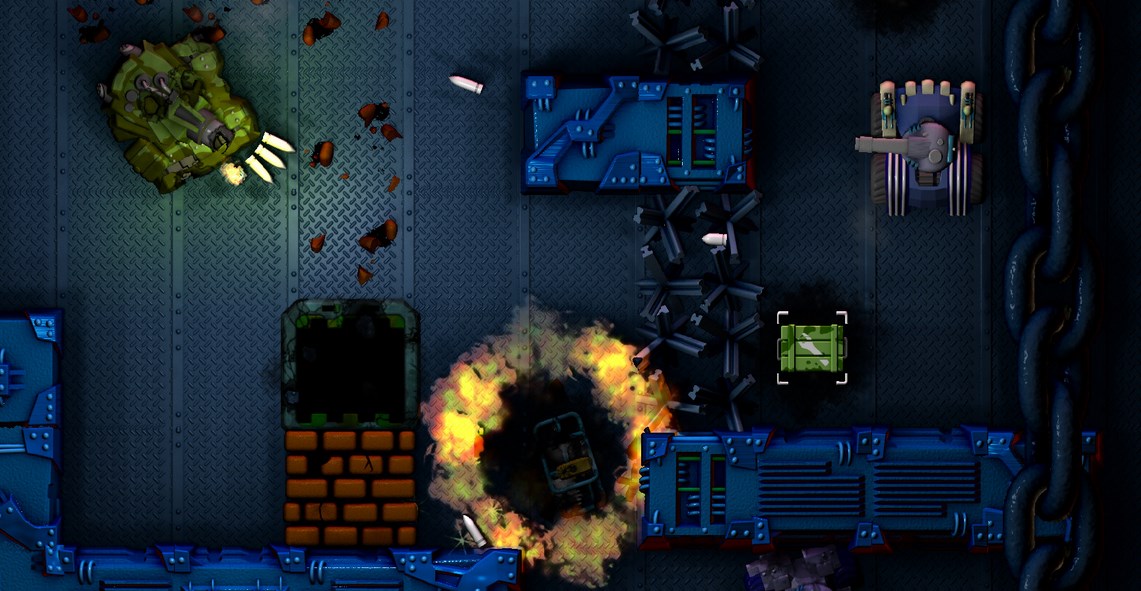 Use the environment to help you defeat groups of enemies.
9. Armored Battle Crew [World War 1] (PC)
Armored Battle Crew [World War 1] Gameplay
Tanks are a marvel to see in action, but many people forget that intense work happens on the inside them as well. In this game, you control not just the tank but the team that makes it function. Make sure that all the roles are doing well and bring that machine of destruction out there!
Things that make Iron Impact Awesome:
See inside the tank and manage the crew that makes it run.
Choose each member of your team and assign them to different parts of the tank.
Customize the components of the tank, both outside and inside.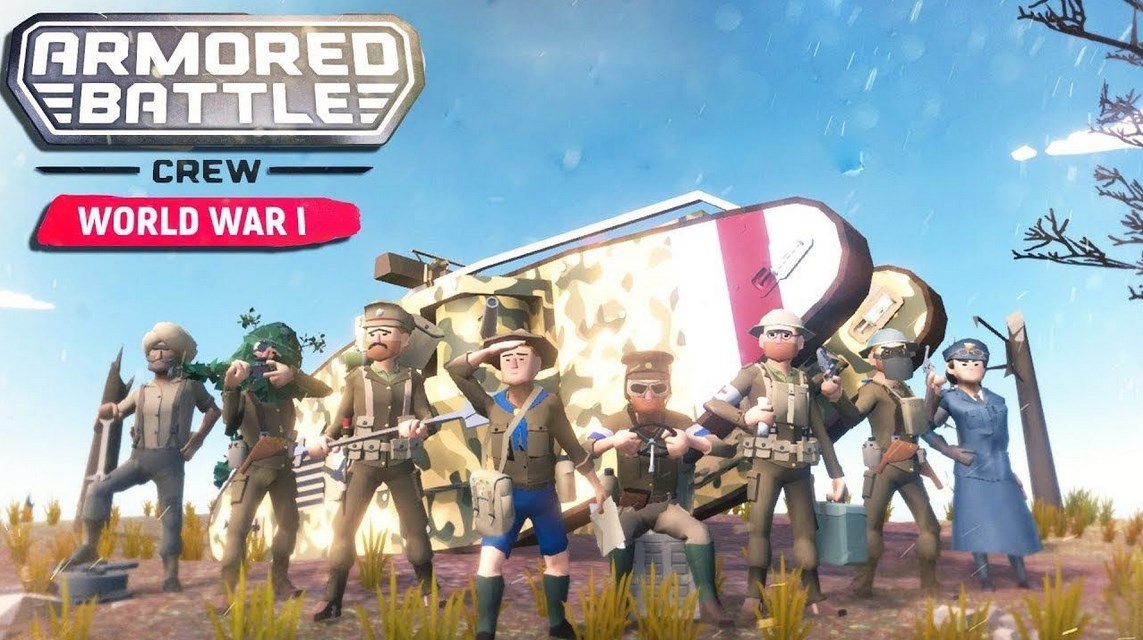 Assemble your team of elite tank operators and lead them into war.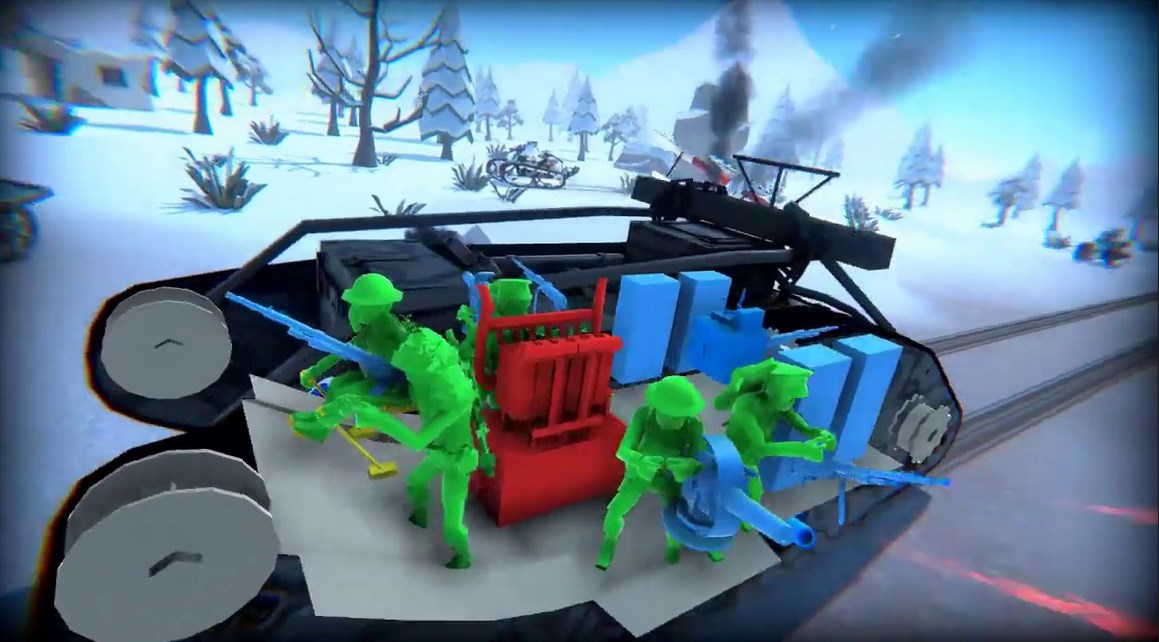 See what's going on inside the tank at any moment. Perform repairs when necessary.
8. Graviteam Tactics: Mius-Front (PC)
Graviteam Tactics: Mius-Front Gameplay
Relive history with this tank simulator. Choose from over 100 tanks based on real-life models made in Germany, the US, and the UK. Then get out and battle on maps based on the locations of real battles. It's a time travel experience.
What makes Graviteam Tactics: Mius-Front awesome:
Realistic simulation, all the details have been recreated from historical records.
The accurate bullet physics, see how your shots pierce through various materials.
Advanced management of your soldiers, position them to ambush and cover your tanks as you progress through the field.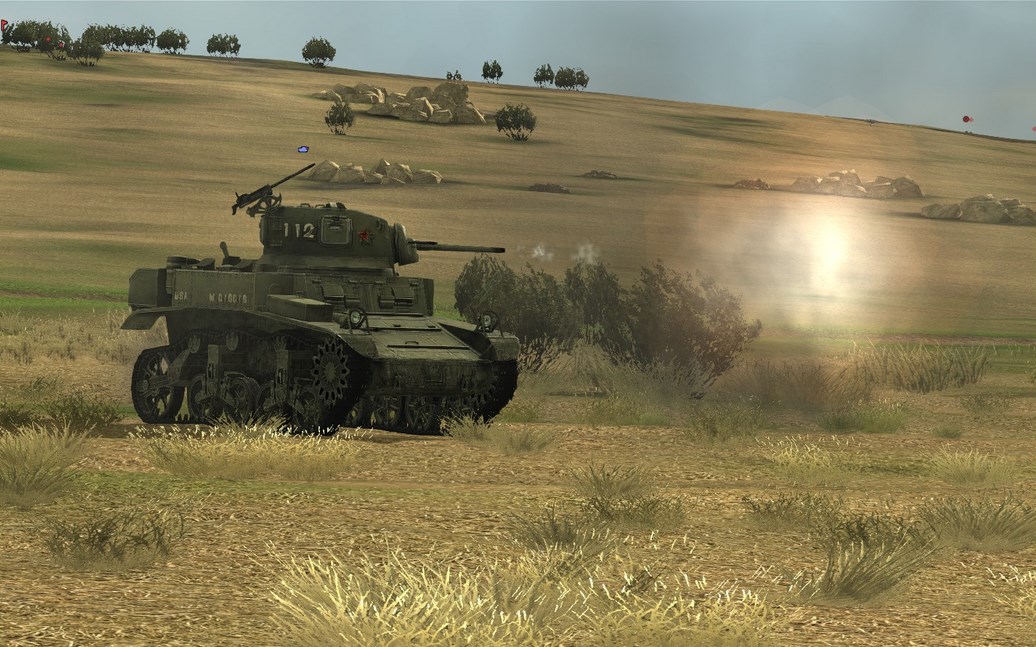 Command your forces into the field and guide them to victory.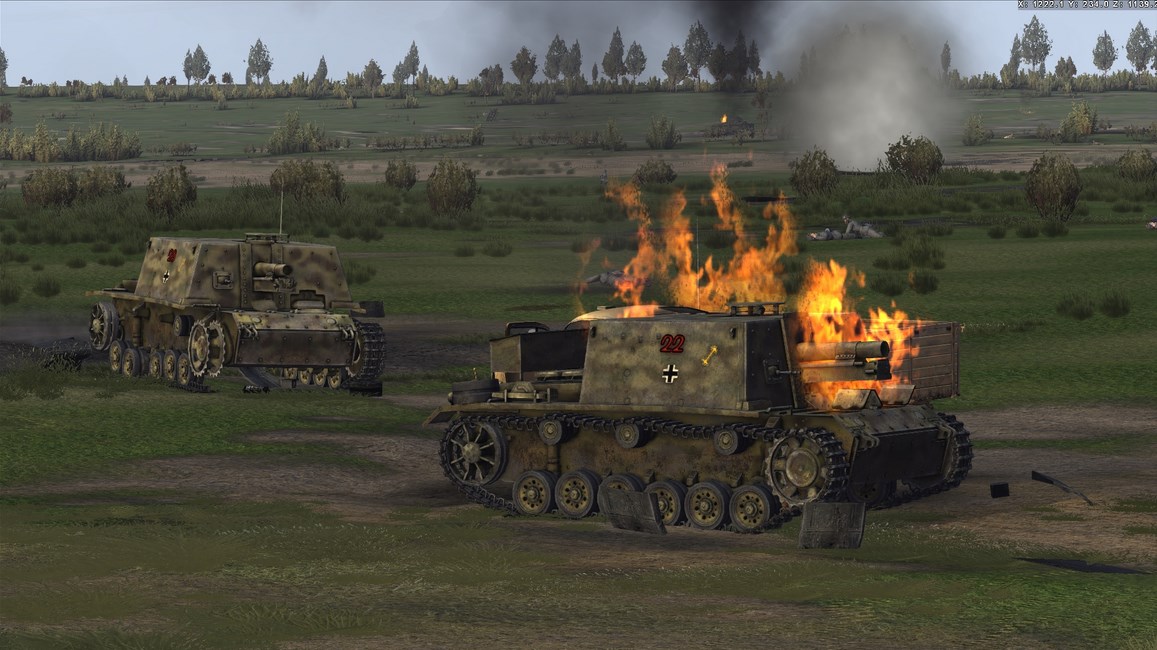 Cripple the enemy tanks, see them collapse piece by piece.
7. War Thunder (PC / Mac OS / Linux / PS4 / Xbox One)
War Thunder Gameplay
Get ready to go back to World War II. You can control many types of vehicles both in the air and the ground. Form a real army of players with planes, tanks, and ships, Coordinate your attacks and crush your enemies.
What makes War Thunder awesome:
Free to play MMO, engage in complex battles with players all over the world.
All vehicles are accurate to history's real models.
Cross-platform gameplay, find friends from consoles, PC, or even Android.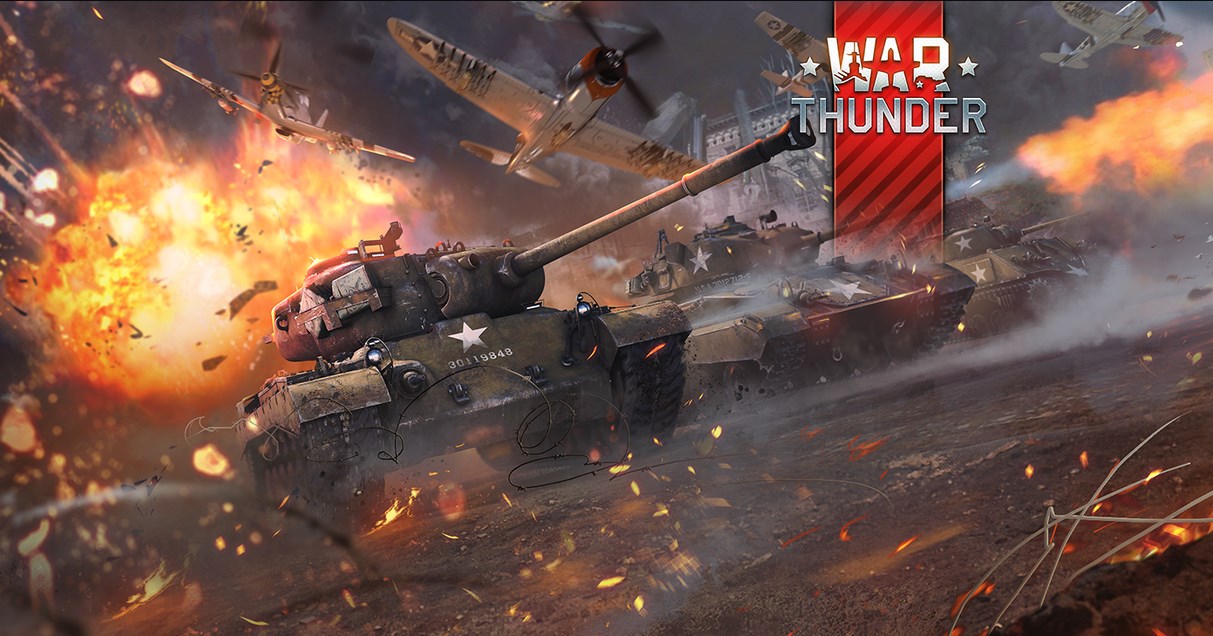 Fight for your life, survive the chaos that takes place in the middle of a war.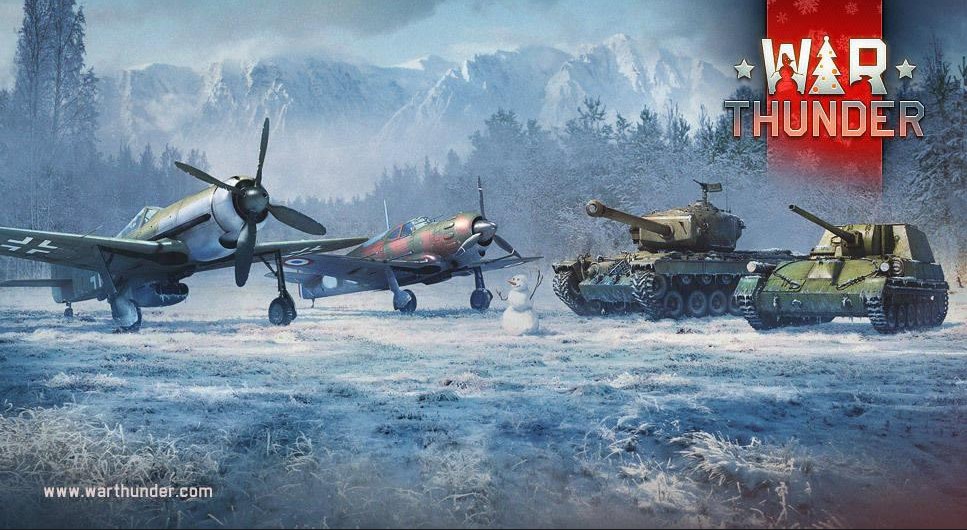 Bring the battle to the air and conquer the skies.
6. ShellShock Live (PC / MacOS / Linux)
ShellShock Live Gameplay
Taking inspiration from classic 90's legends, ShellShock Live lets you customize your tank with a ridiculous amount of weapons. Jump into an eight-player match and be the last one standing. Collect experience and unlock new gear, because there are no microtransactions in this game.
What makes ShellShock Live awesome:
The 2D design, inspired by classic games, but revamped with modern visuals and mechanics.
Over 200 unique weapons. Many ways to blow your enemies into pieces.
Both local and online multiplayer. Invite your friends over or play with others around the world.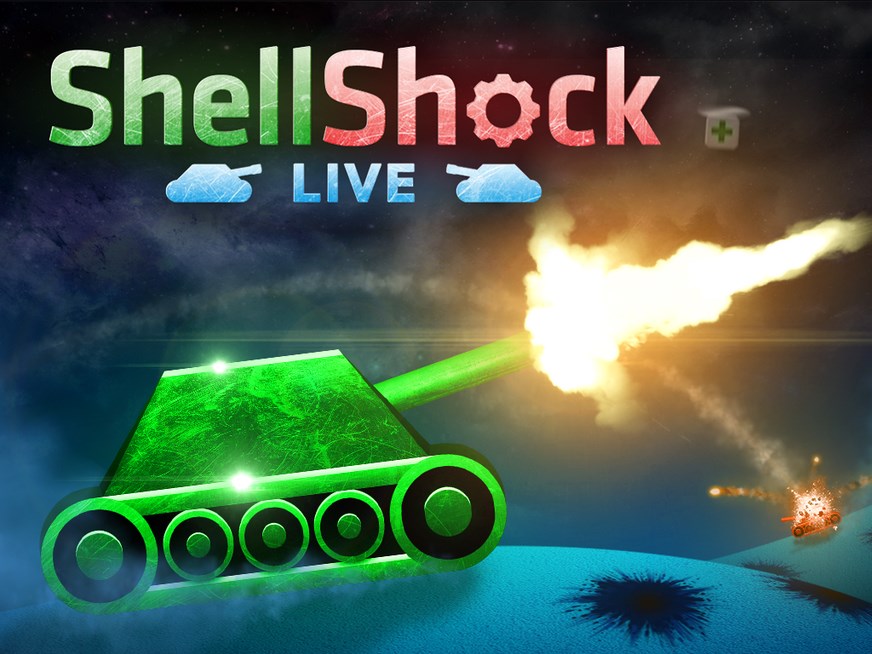 Gather with your friends and play epic battles of skill and wit.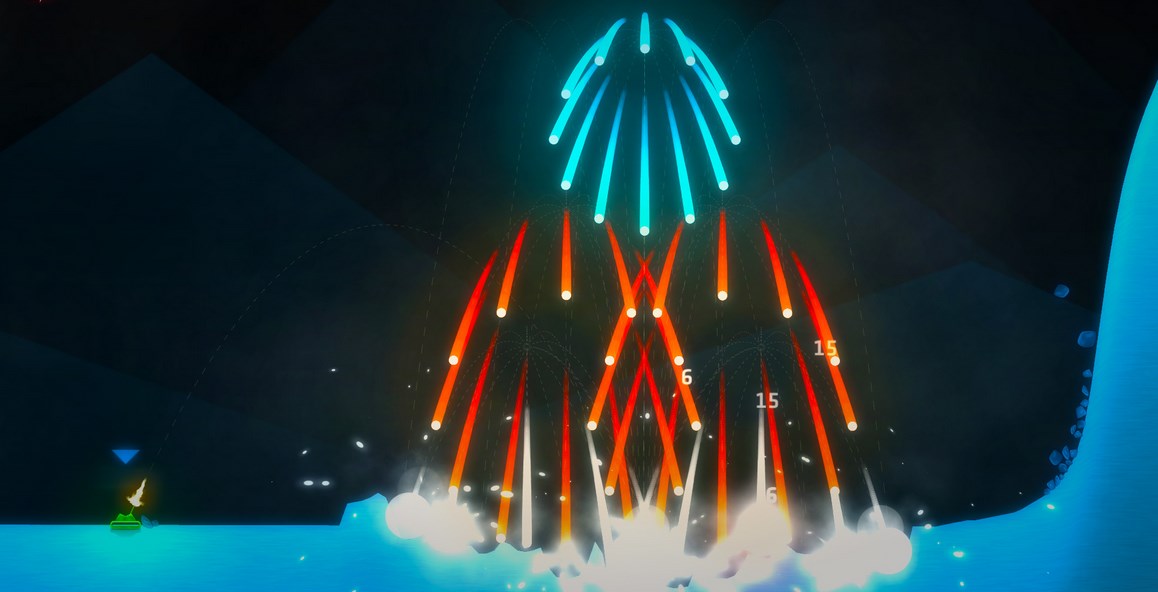 Take this small looking tank and cause extreme damage on the battlefield.
5. Hell Let Loose (PC)
Hell Let Loose Gameplay
Some people say the war is an art. Hell Let Loose shows how true that can be. Each unit will play a crucial role, whether it is a scout, a doctor, or a heavy gunner. Careful with the enemy tanks, they will be very dangerous, but don't miss the chance to drive one yourself.
What makes Hell Let Loose awesome:
Online multiplayer, engage in epic battles of 50 versus 50 players.
Play on reconstructions of real landscapes where historical battles took place in real life.
Gameplay mechanics focused on the territory, plan how to expand your domain while defending it at the same time.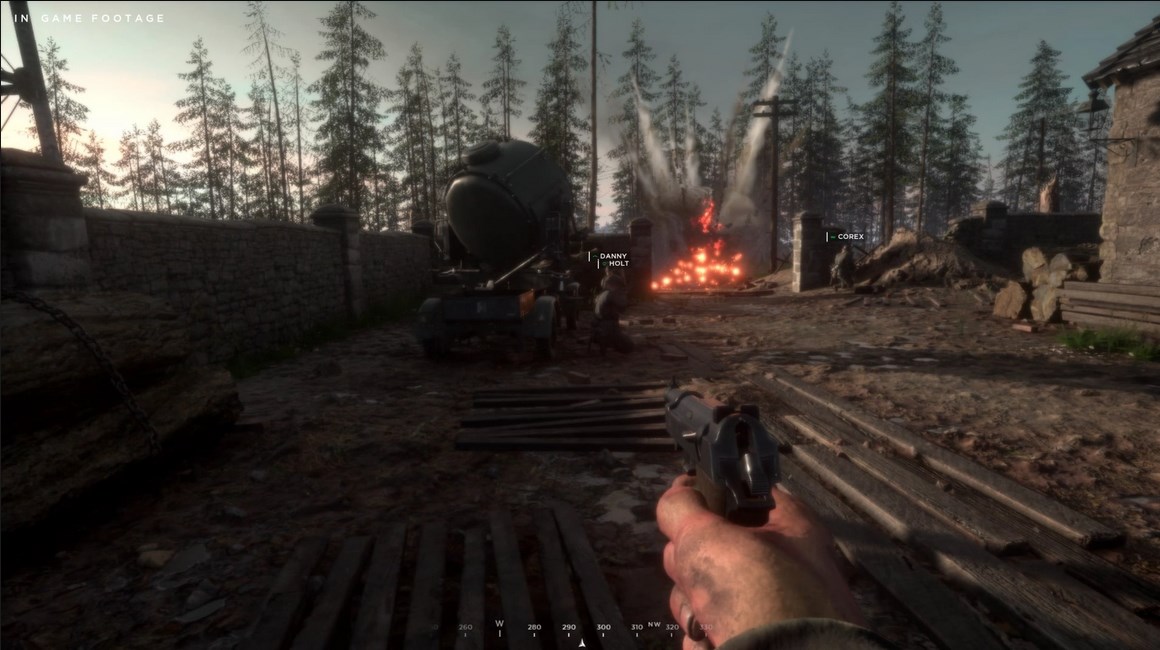 Work together to bring down enemy vehicles and destroy their supplies.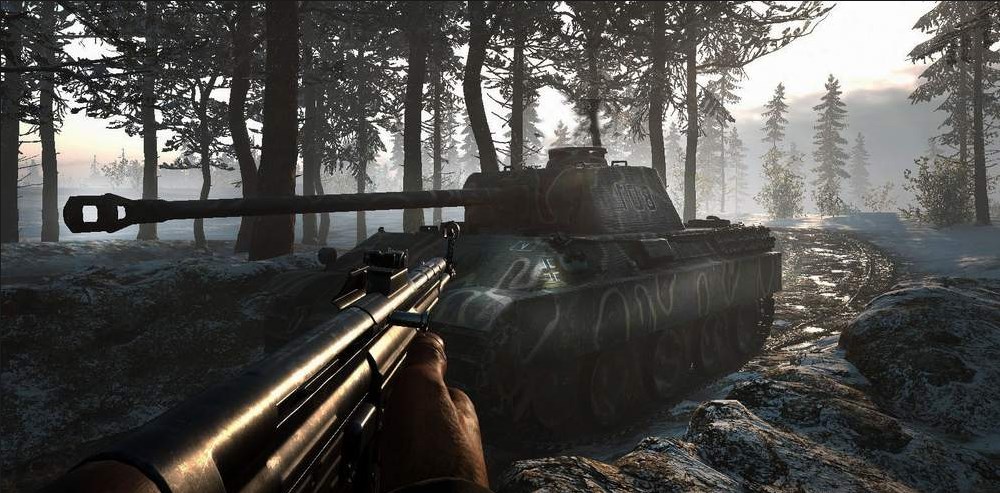 Take advantage of all the big guns and crafts to make a strong stance to defend your spot.
4. World of Tanks (PC / Xbox360 / Xbox One / PS4 / iOS / Android / MacOS)
World of Tanks Gameplay
This entry focuses heavily on the tanks. There are many types of tanks, from the light and nimble models to the heaviest in the house. Your tank type will affect how you play the role you take on the battlefield. Work together to ensure victory and unlock upgrades and skins to customize your tank.
What makes World of Tanks awesome:
Tank models based on real-life designs used throughout history.
Realistic control and reaction to the environment, immersive experience from the get-go.
Cross-platform gameplay, play with friends on console, PC and android alike.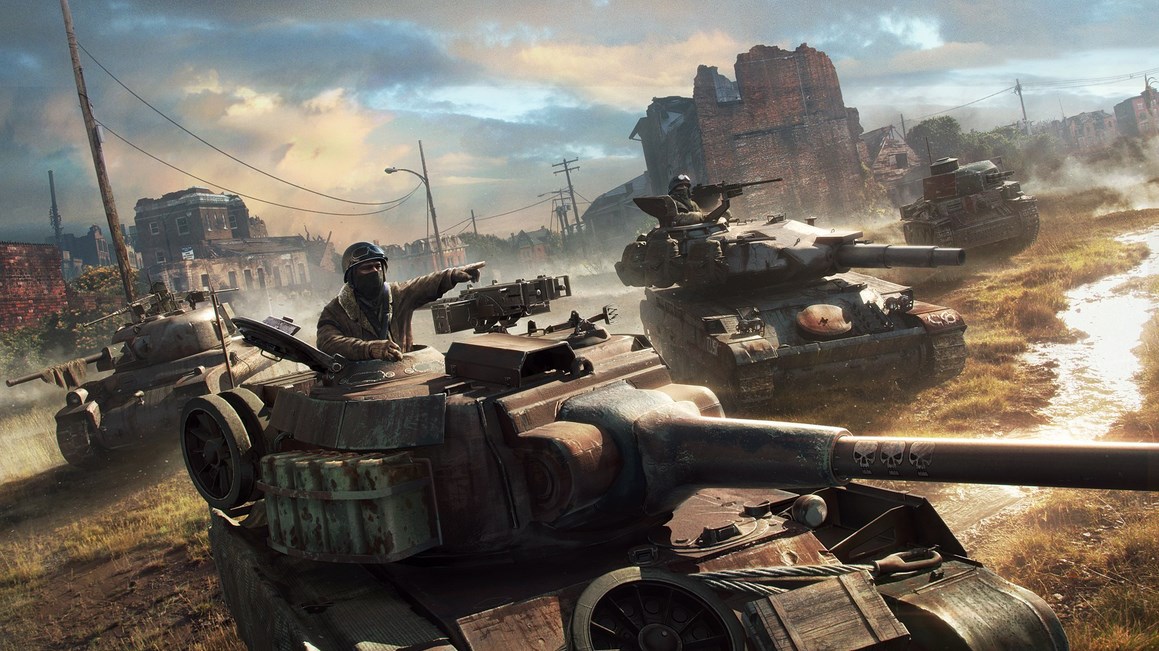 Get inside your tank and go out into the battlefield.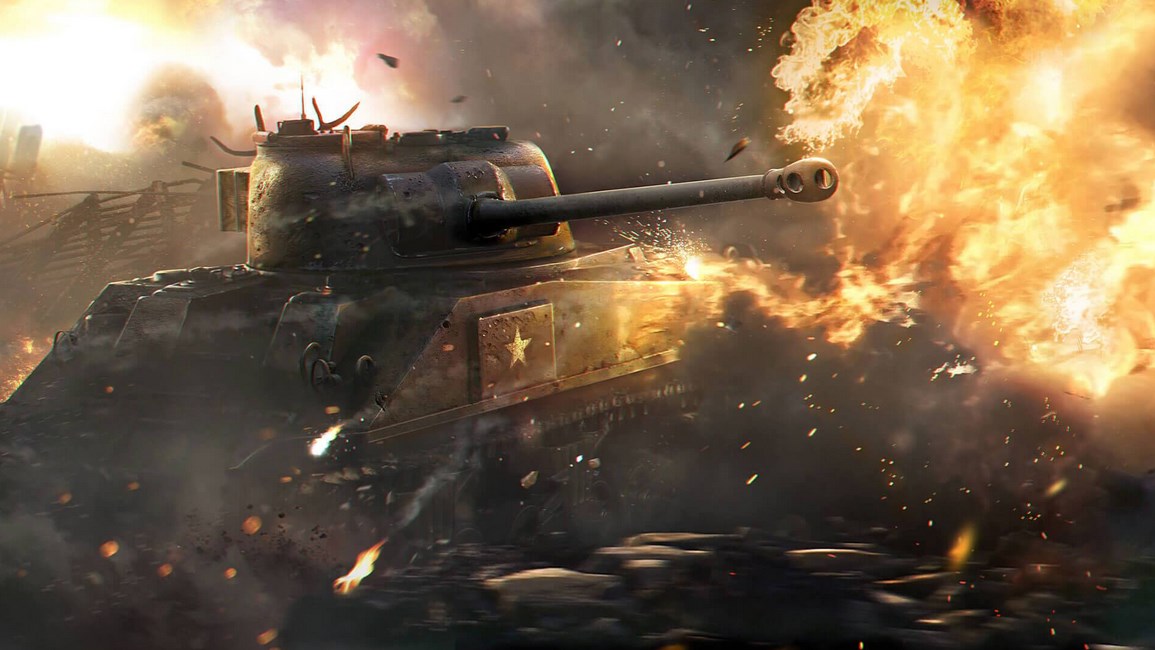 Feel the chaos of battle as you dodge explosions and gunshots left and right.
3. Tank Warfare: Tunisia 1943 (PC)
Tank Warfare: Tunisia 1943 Gameplay
Let's go back to the winter of 1943. The Germans are pushing up the frontline. They know that if they don't win the war soon, winter will wipe their soldiers. Time's running short, they are coming with everything they have. Join the allied forces and defend the territory. Don't let them take victory from you!
What makes Tank Warfare: Tunisia 1943 awesome:
The smart IA that will challenge your strategies and react with their best move to your attacks.
Real battlefield simulation, materials will react to explosions and bullets as their real-life counterparts.
The high level of control over your units, guide them step by step into the battlefield.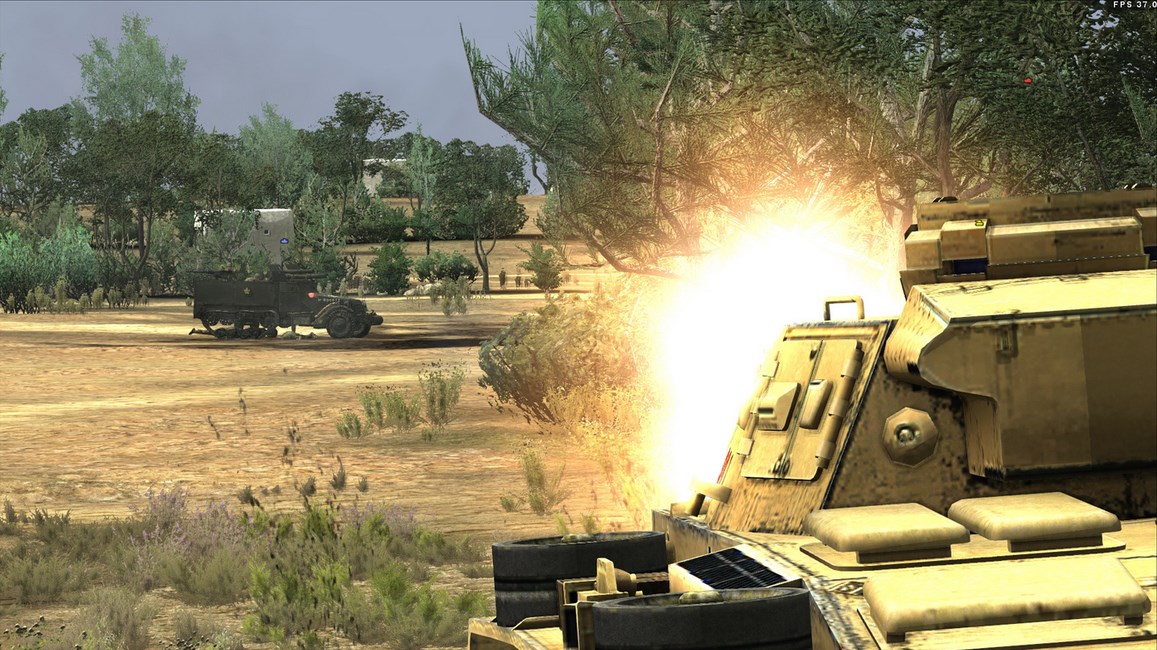 Ambush your enemies and blow them up from afar.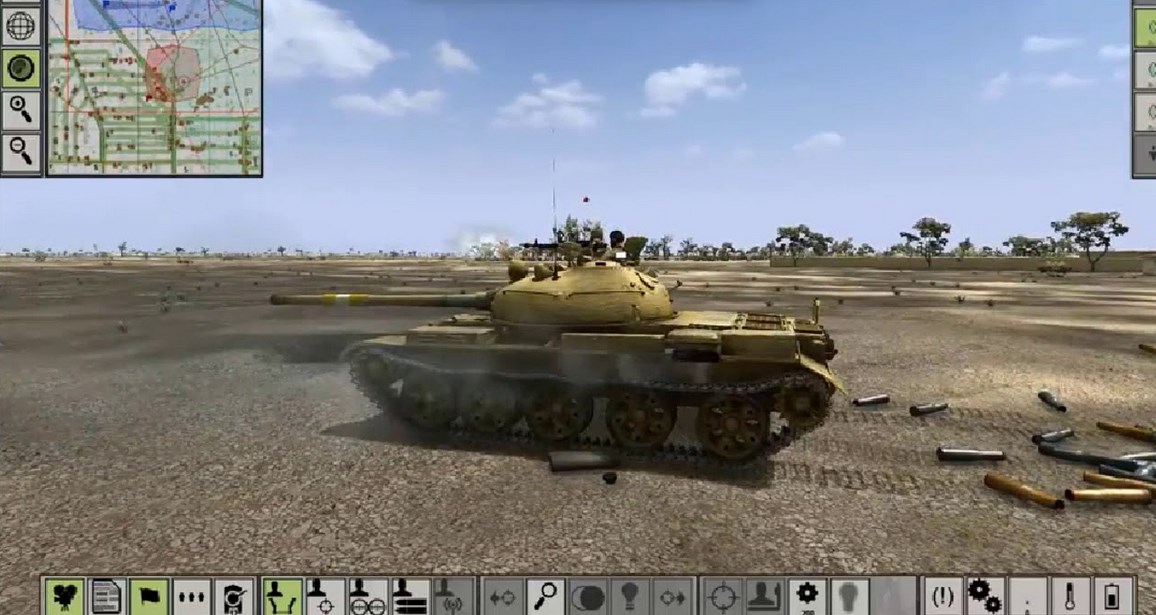 Scout the area looking for possible attacks and prepare with anticipation.
2. Steel Armor: Blaze of War (PC)
Steel Armor: Blaze of War Gameplay
The soviets are looking to invade your territory and have many tricks. You have to prepare your platoon and defend your position if you want to win this war. Watch your troops move on your map and command them to attack as the soviets come. Don't let them get an inch of your land.
What makes Steel Armor: Blaze of War awesome:
The open-ended gameplay, you make your missions and see how the result of a victory affects the next battle.
Control the flow of battle from the maps and close to the action at the same time.
Visit Afghanistan, Iran, and Angola, adapt your strategy to the environments.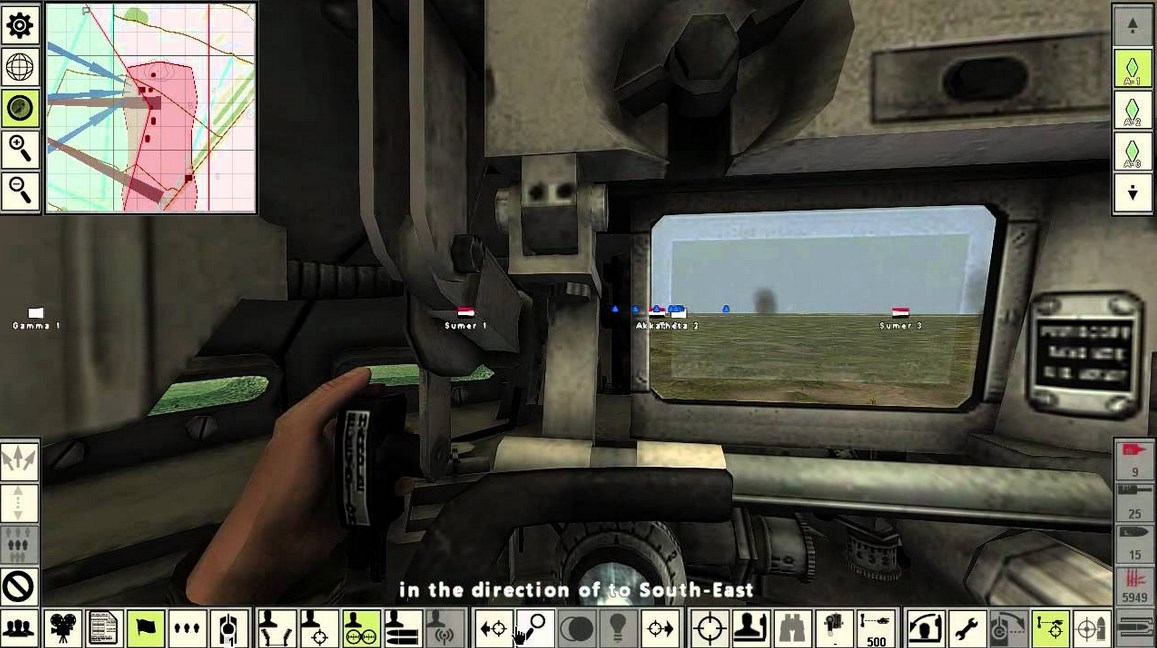 Control your tanks both from the outside and the inside and guide your platoon to victory.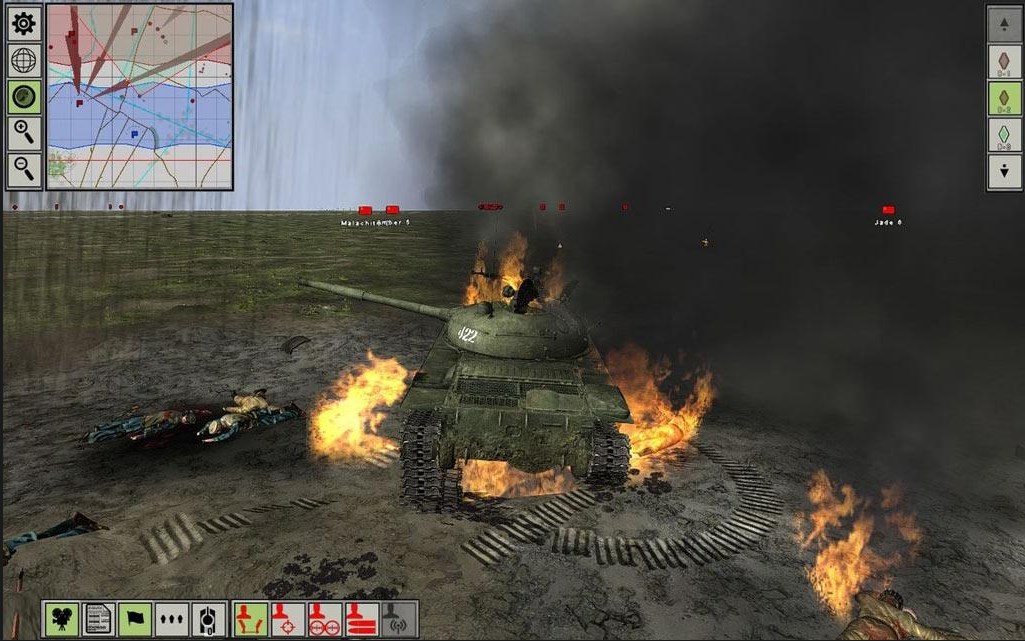 Plan your strategies and see how the enemy falls one by one.
1 Battlefield V (PS4 / Xbox One / PC)
Battlefield V Gameplay
Word is spreading that the Germans are developing nuclear weapons. Do your part to win the war, help your battalion stop those nuclear heads before another world war happens. You have a sturdy set of choices on tanks and planes, use them wisely.
What makes Battlefield V awesome:
The cutting edge visuals. One of the best products of today's technology.
Online multiplayer, matches with dozens of players on the same map,
Customizable characters and weapons, tons of skins and add-ons to unlock.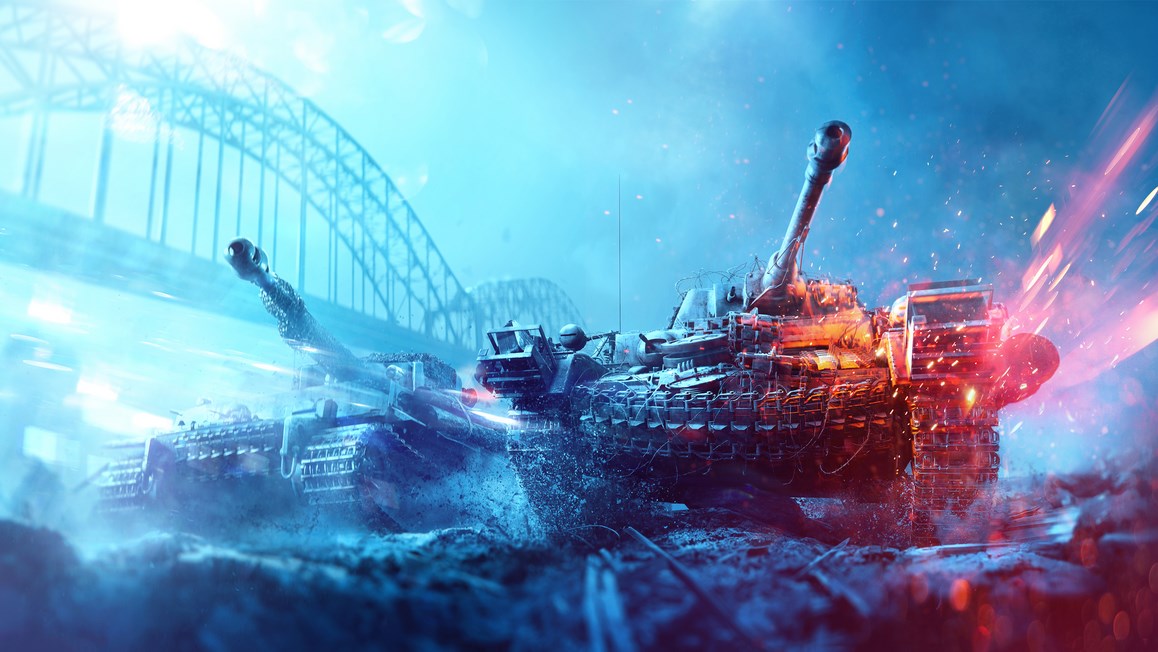 Join up with players all around the world on epic encounters.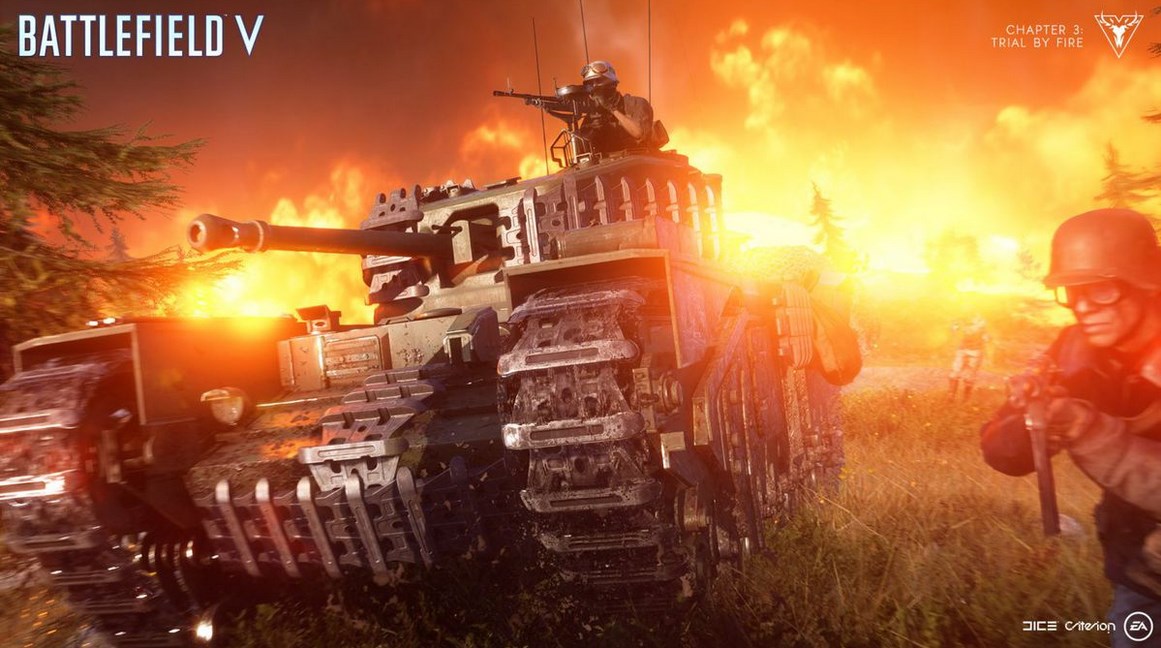 Guide your team to victory with the arsenal of weapons at your disposal.
You might also like:
Image Gallery