The 9 Best Lord of the Rings Games Ever Made (LotR Games With Great Adventure)
Updated: 17 May 2019 6:18 am
Meet Talion, the protagonist. Tragic backstory: check. Dreamy eyes: check. Heroic journey to defeat big baddie: check.
Whether You're Looking to Defeat the Armies of Mordor or Fight with Them, We've Got You Covered.
In the realm of fantasy, Lord of the Rings exists a tier above the others in one of the most well-known and well-liked universes ever created.
For those of us who lost ourselves in the written works of Tolkien, it was awesome to see the stories of our childhood come to life on the big screen.
Cinematic masterpieces that were truly a wonder of their time, the films' breathtaking special effects and epic battle sequences left fans wanting much more—more adventure, more bloodshed, and definitely more beheading orcs.
Well, they asked, and they have received! Below are the nine best Lord of the Rings games to ever hit your home screen.
9. Lord of the Rings: Conquest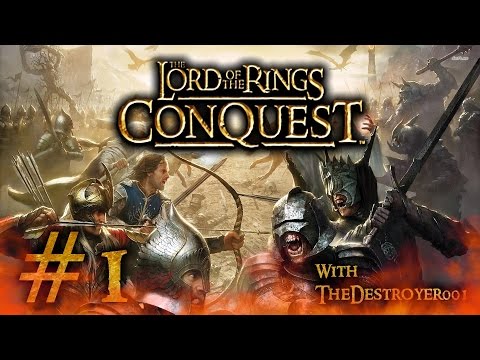 Lord of the Rings: Conquest Gameplay
No need to choose between good and evil in this Lord of the Rings thriller—players get to play eight levels fighting for the good of Middle Earth and eight levels fighting in the armies of Sauron. This game puts you smack dab in the middle of fans' favorite battles as one of four classes: warrior, archer, mage, and scout. Be careful not to get knocked down, though, as getting up again can prove quite difficult.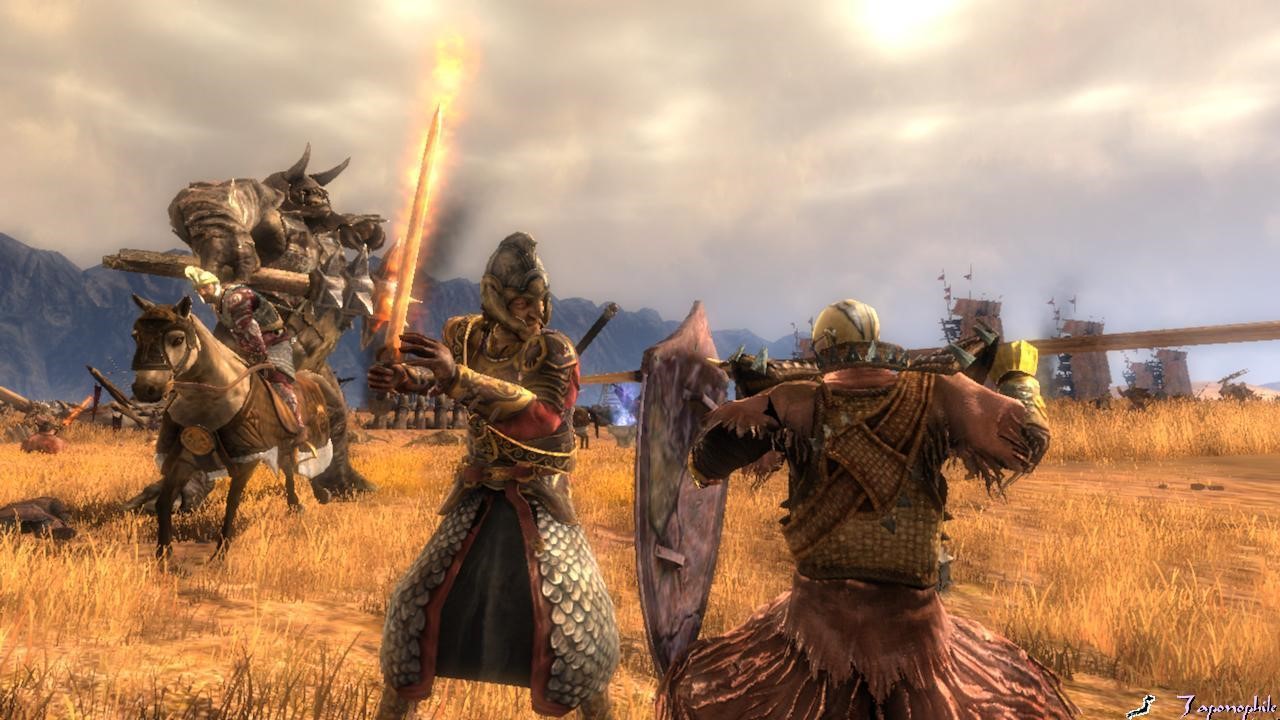 Strike down foes on the plains of Middle Earth.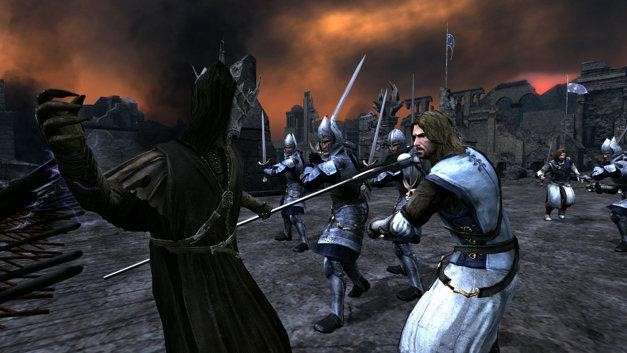 Fight as good and evil for a well-rounded perspective.
8. Lord of the Rings: War in the North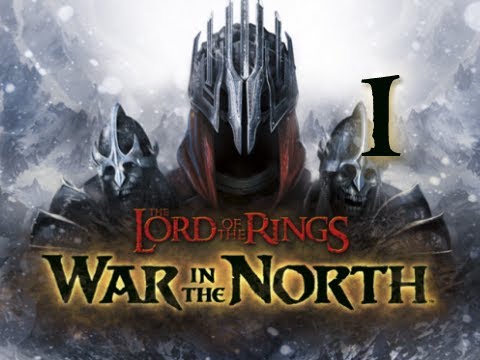 Lord of the Rings: War in the North"Gameplay
Play as one of three strong warriors in a new story set in the same cruel and wondrous world we have come to love. Whether you choose to play as a human, elf, or dwarf, you will always have two solid allies in your fellowship. Each has a mixture of melee and ranged combat abilities that enable a fluid and balanced combat style, and in moments of great need  the Great Eagle, Beleram, can dive down as your secret weapon.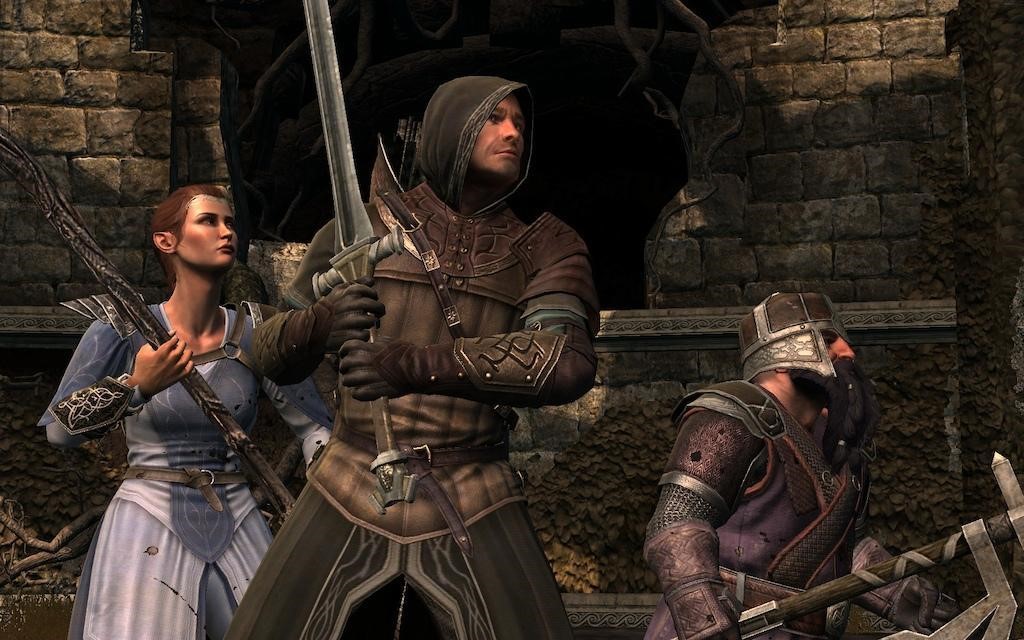 Choose one race but never be without the others.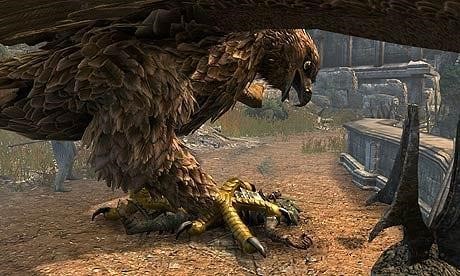 Call in your secret weapon, Beleram, when the battle gets tough.
7. LEGO The Lord of the Rings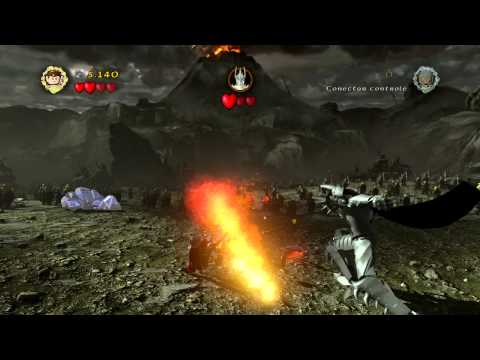 LEGO The Lord of the Rings Gameplay
Relive two classics in this LOTR storyline through the perspective of the blockhead toys that kids all over the world grew up loving. Travel along with your favorite characters as you take on the evil forces of Middle Earth. You will find that each has their strengths that you will need to call upon throughout your ventures. Improve armor and weapons by gathering Mithril bricks then travelling to the blacksmith in Bree to craft your own masterpieces.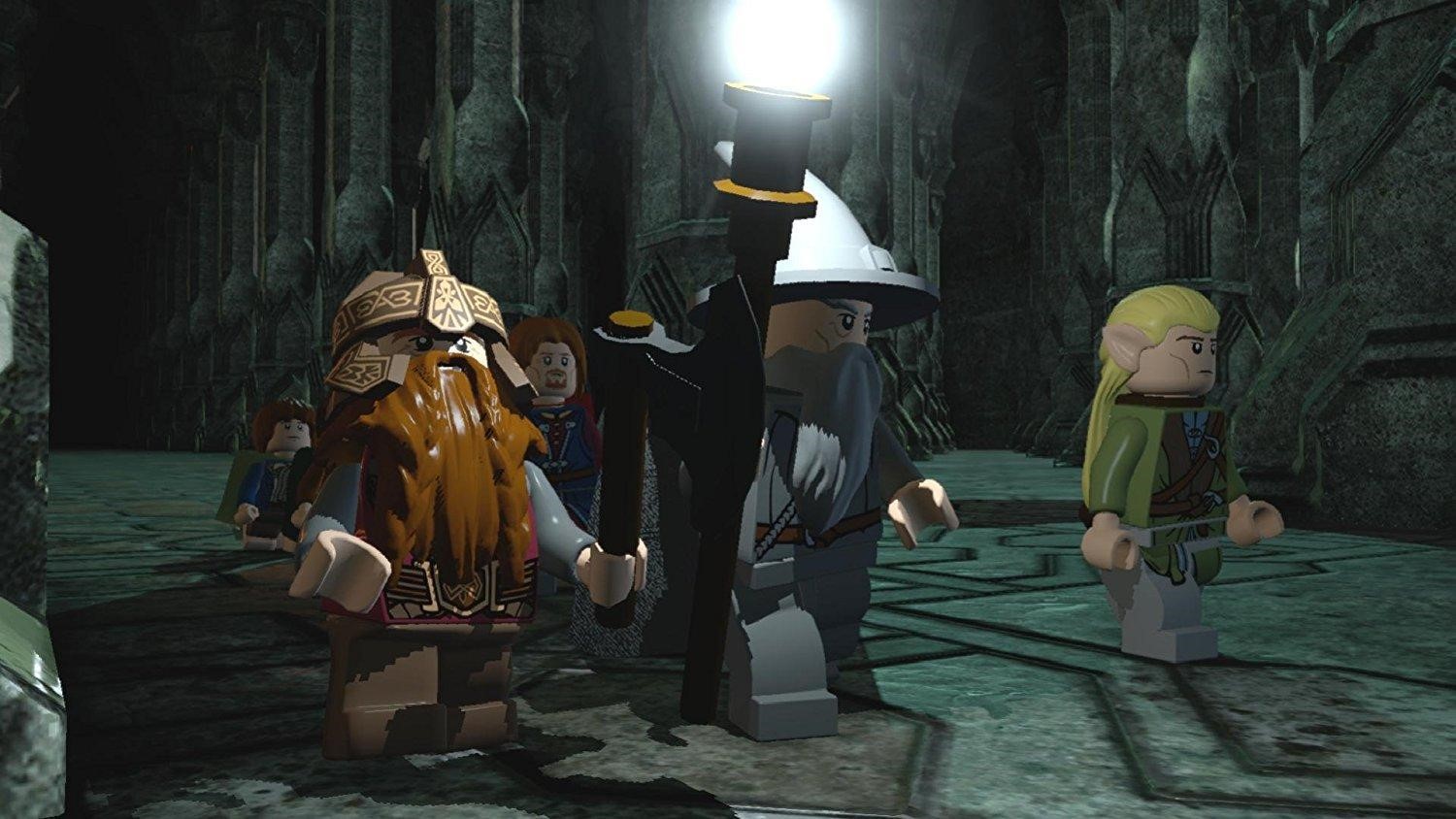 Travel with the Fellowship that gained the love of fans everywhere.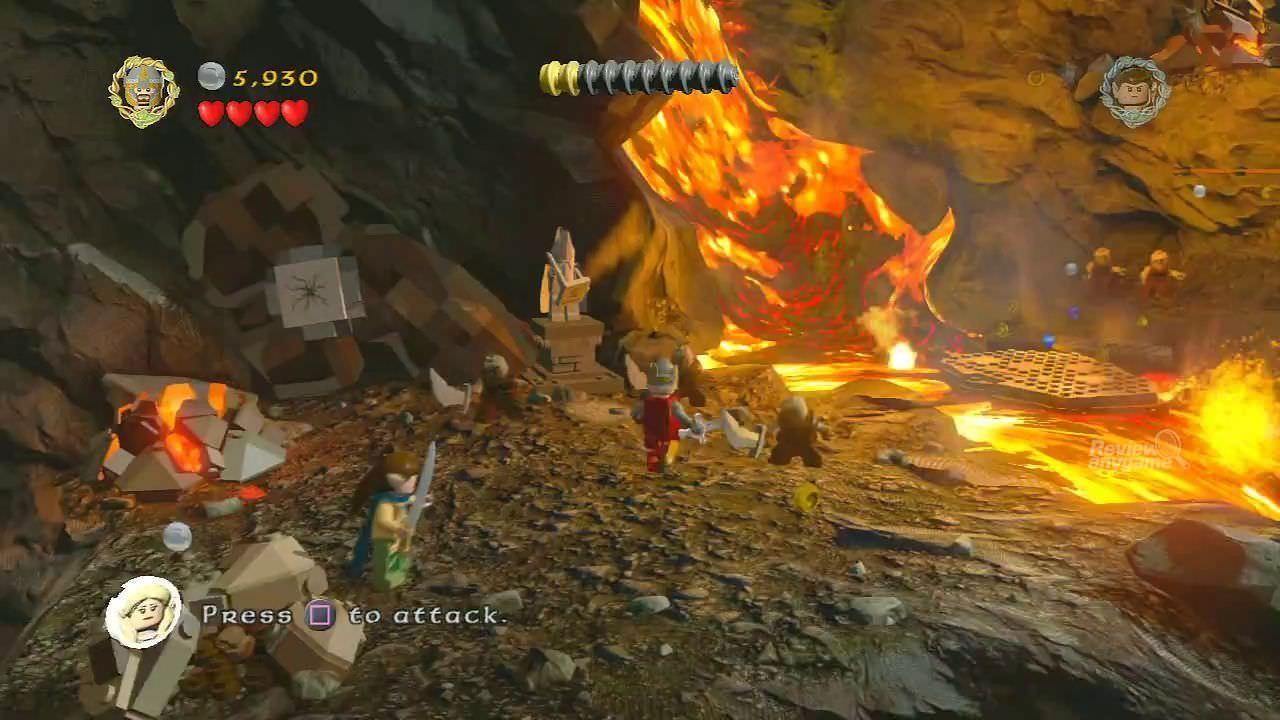 Pay attention to on-screen cues to increase the likelihood of success in battle.
6. Lord of the Rings Online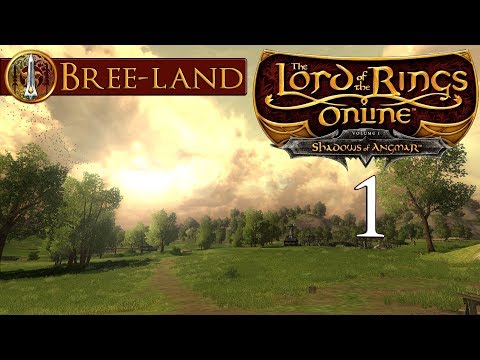 Lord of the Rings Online Gameplay
This fantasy MMO provides plenty of gameplay, ensuring countless hours of adventuring through Middle Earth. Fight alongside your favorite Fellowship members to complete numerous quests filled with conversations and dialogue just as engaging as the intense battles. One of the best parts of this game is the community, who has been reviewed as extremely welcoming and helpful to players of all experience levels.. And finally, the ability to create custom characters makes it easy to envision yourself deep into the heart of battle.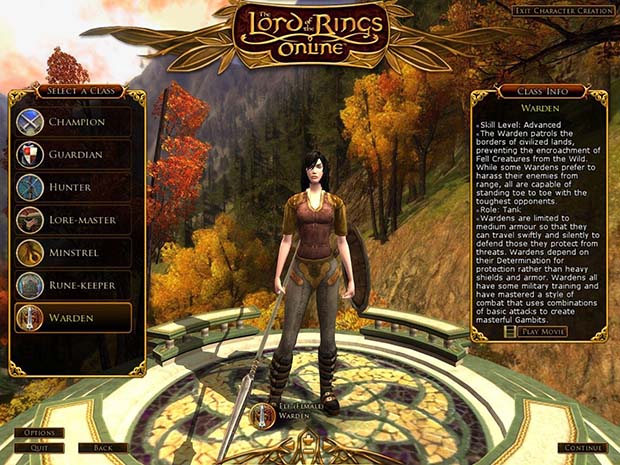 Create your own character to really immerse yourself into the LOTR story.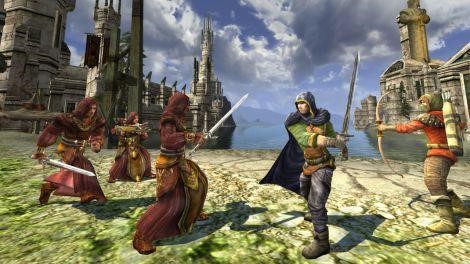 Enhance your skills through conversing with other players.
5. Lord of the Rings: Battle for Middle-Earth 2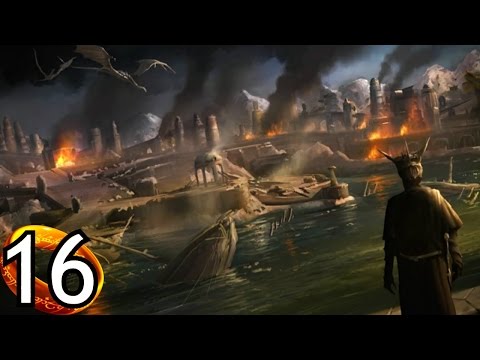 Lord of the Rings: Battle for Middle Earth 2 Gameplay
Enjoy the spoils of both good and evil in this 2006 release. This sequel introduces three new factions to gameplay: dwarves, elves, and goblins. Players must really think three steps ahead as this game takes real-time strategy to a new level. Mix things up as you take on missions both offensively and defensively. Revel in the fantastic story through interesting cutscenes to keep up to date with the on-goings of Middle Earth while taking on new foes and battling with old friends.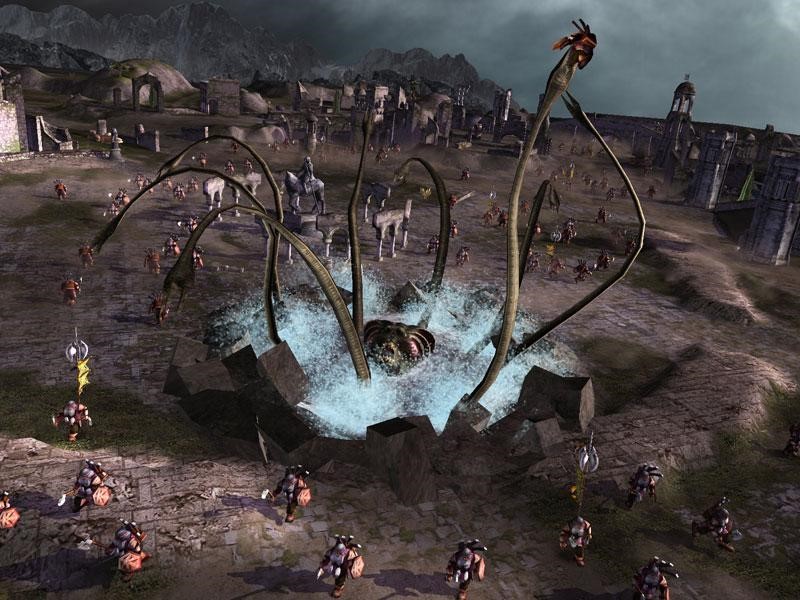 Take on massive creatures.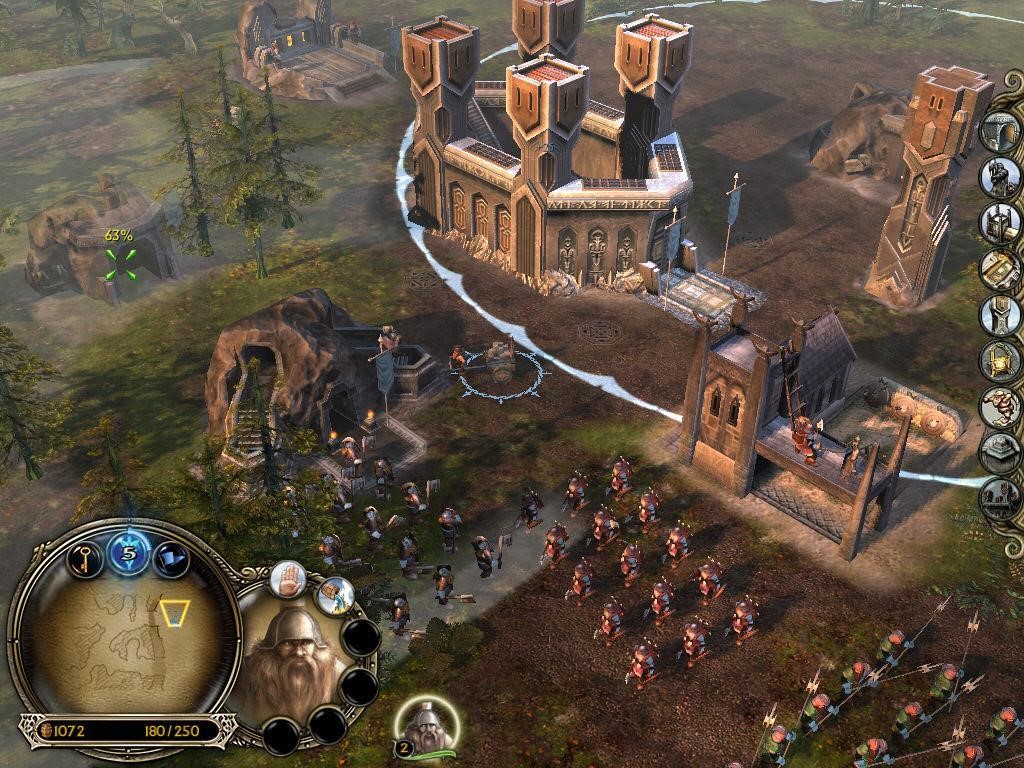 Strategically place troops to ensure success.
4. Middle Earth: Shadow of Mordor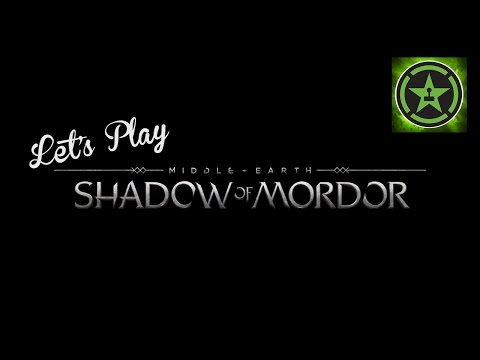 Middle-Earth: Shadow of Mordor Gameplay
Avenge the loss of your wife and son in this thrilling game that takes you deep into the pits of Mordor. This hit game's enemy system gives a clever strategic aspect to this immersive and suspenseful story. With fluid combat style and key prompts, slay through Uruk captains and warchiefs to take down your real target—The Black Hand of Sauron. Feel secure with Celebrimbor, the elven master smith, as he aids you in combat and ranged battle and find an unlikely ally in Ratbag the Coward as you help him rise through the ranks.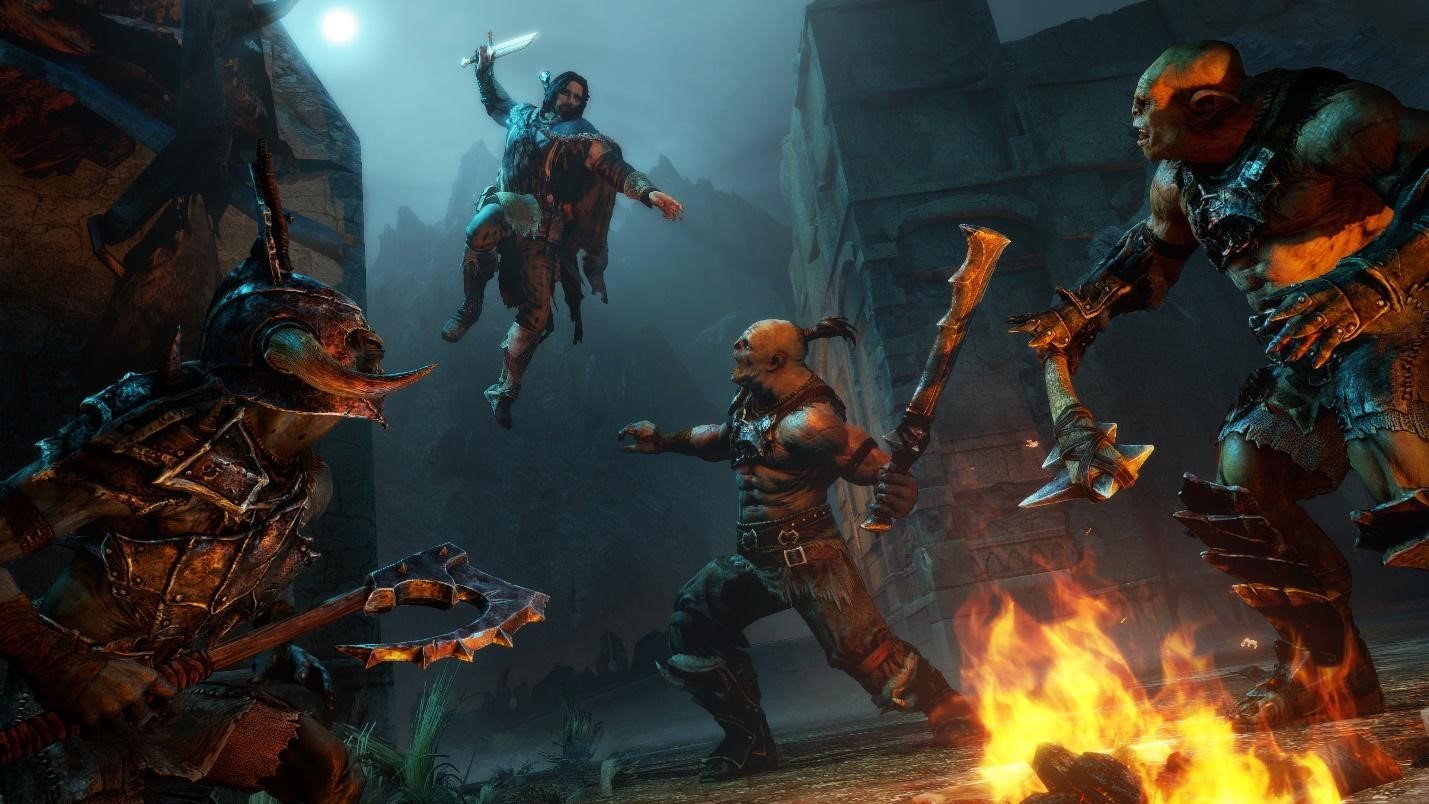 Use stealth to your advantage and strike foes from above.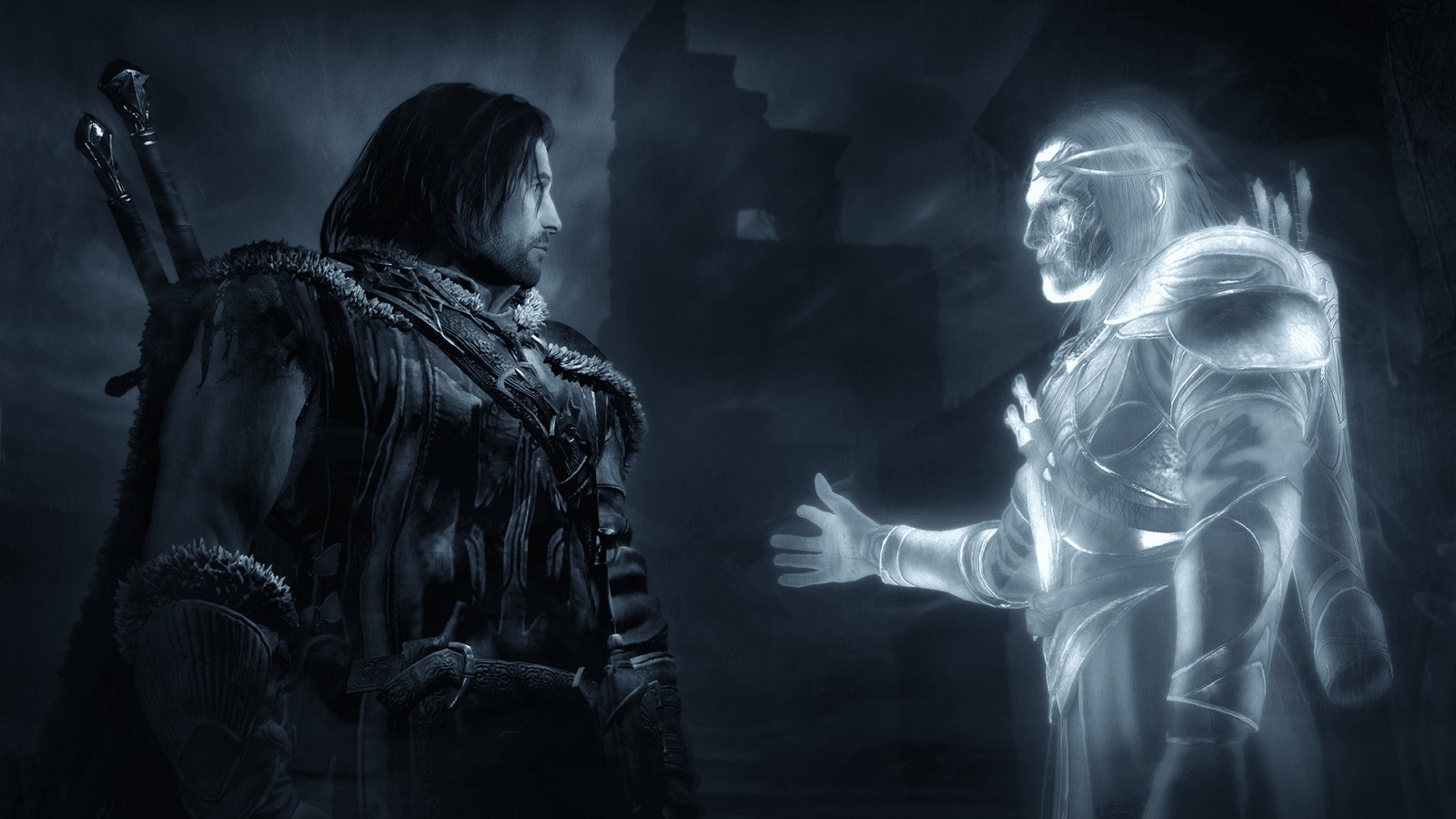 Find the truth to Celebrimbor's past through dropped tools and trinkets.
3. Middle-Earth: Shadow of War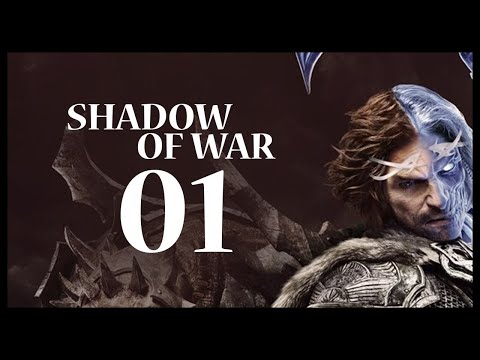 Middle-Earth: Shadow of War Gameplay
This 2017 knockout picks up where Shadow of Mordor leaves off. Back as Talion and with the aid of Celebrimbor, forge a new ring of power to take on Sauron in a fair fight. The evolutionary enemy system that was introduced in Shadow of Mordor returns here as well to provide the strategic element that really gets the juices flowing. Keep track of your foes as well as your allies while building your Uruk army to leave a trail of carnage in your path.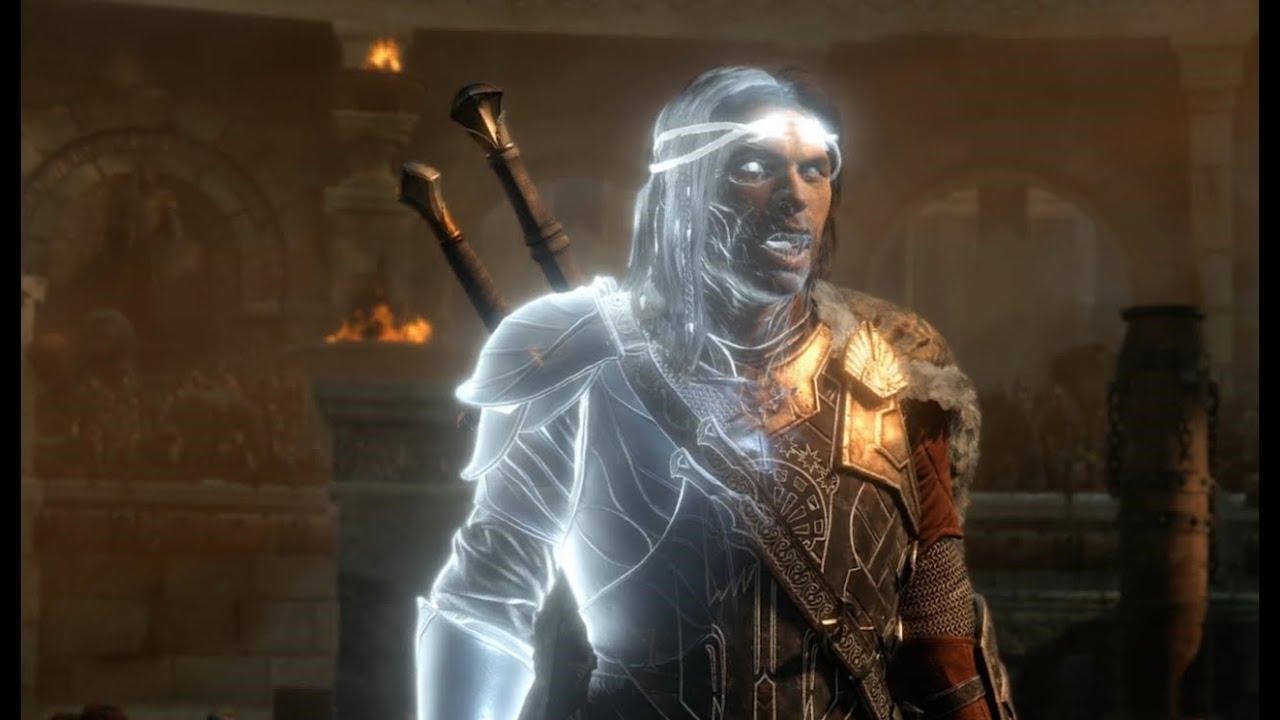 Use Celebrimbor to aid in forging a new ring of power.
Command your own Uruk army as you destroy Mordor.
2. LEGO The Hobbit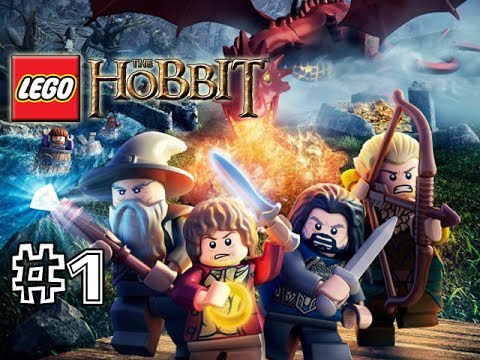 LEGO The Hobbit Gameplay
Play as LEGO Bilbo Baggins as you adventure through the well-loved story of The Hobbit. Travel throughout Middle Earth and gain the courage to do what is necessary to achieve your goal of helping a band of witty dwarves. The funny dialogue adds more of a family-friendly aspect that is not the usual for the typically gore-filled LOTR games. Reflexes are key in battle when responding to onscreen cues, but master those reflexes and combat will run smoothly.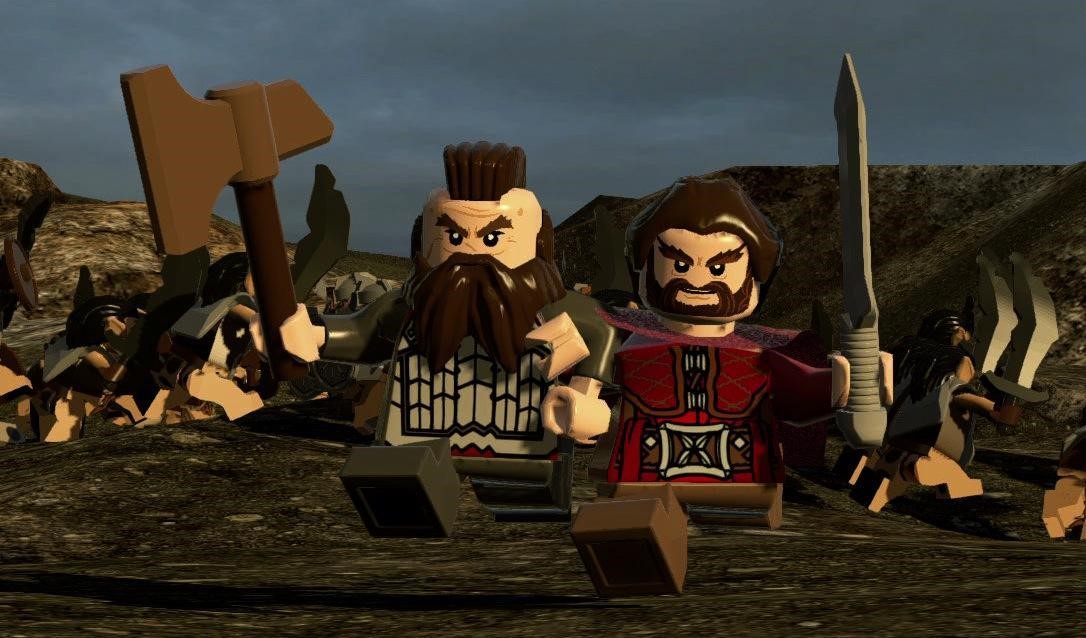 Laugh along with a jolly gang of dwarves on their mission to reclaim their homeland.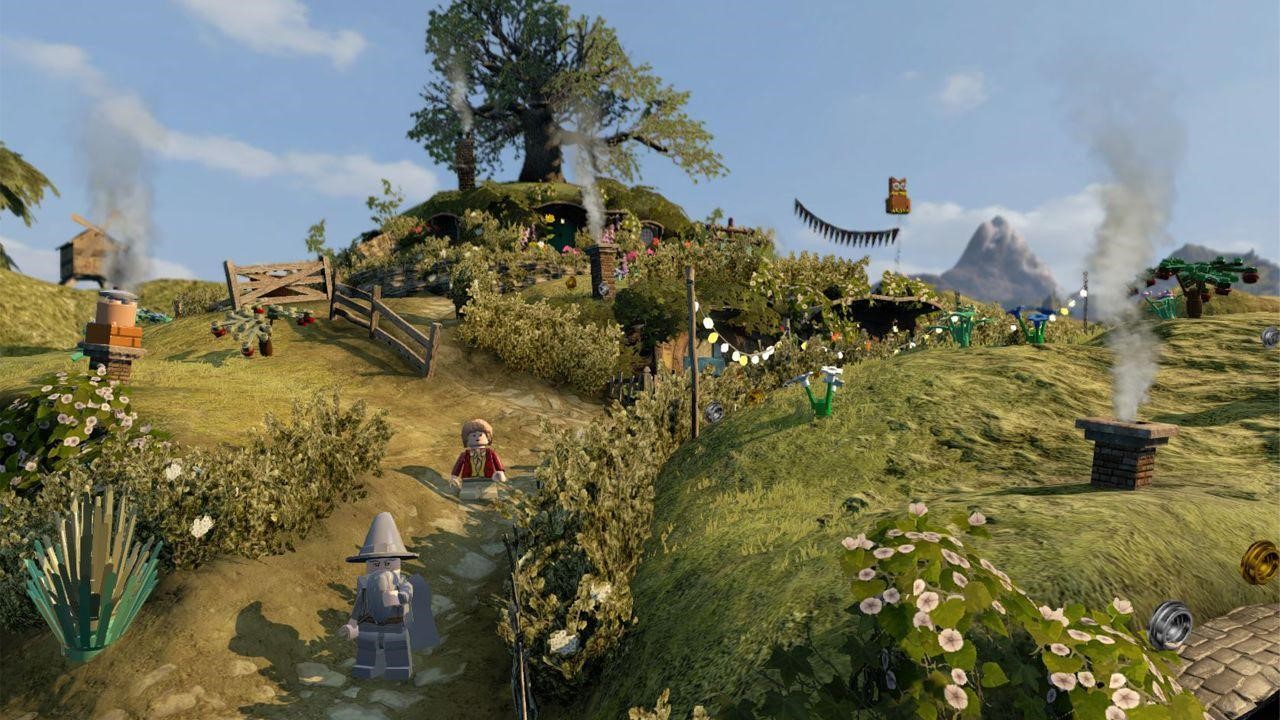 Leave the Shire on a grand adventure with new and familiar faces.
1. Lord of the Rings: Living Card Game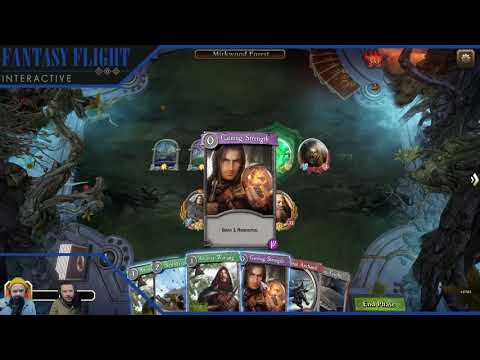 Lord of the Rings: Living Card Game Gameplay
Read all the books, seen all the movies, played all the games and still can't get enough of Lord of the Rings? Then perhaps Lord of the Rings: Living Card Game might be what you've been searching for. Keep up with the expansions and you get a superfluous amount of content that keeps players continuously engaged no matter how many times they've played. An interesting twist in this card game is that it can be played solo. That's right, solo! Of course, gathering a group of your best nerd buds can only make this gaming experience more fun!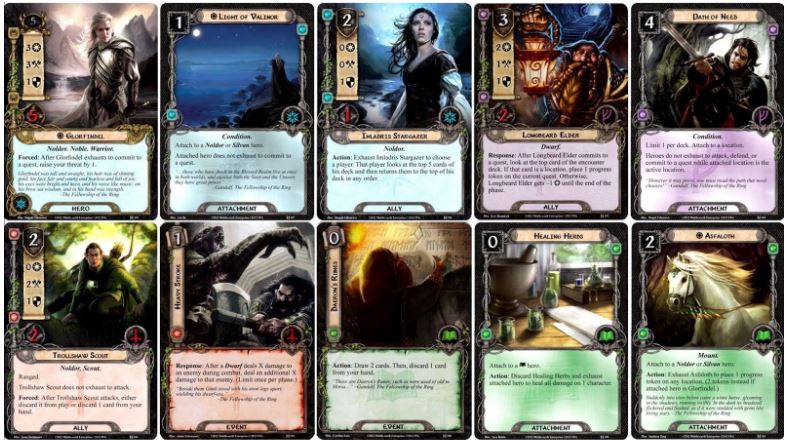 Choose your cards wisely.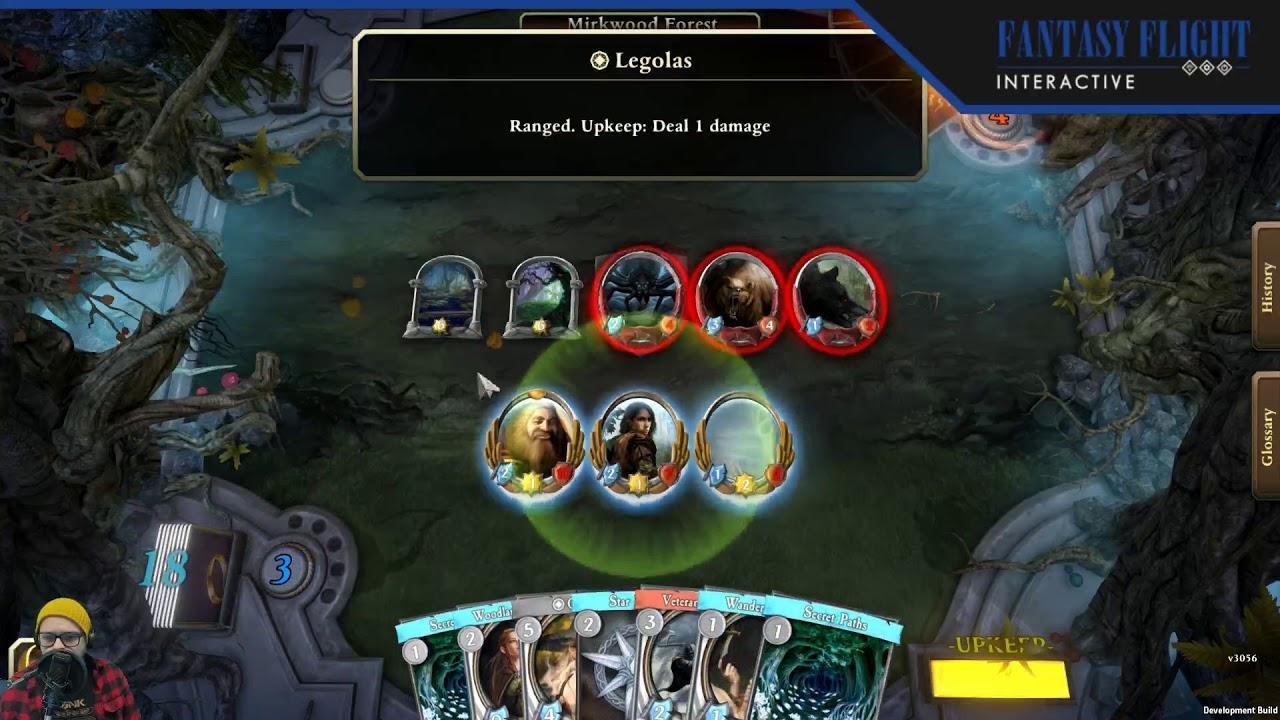 Be strategic about what cards you keep in your hand.
You May Also Be Interested In:
Image Gallery