[Top 15] Best Interactive Story Games to Play Today
Updated: 25 Feb 2023 1:45 pm
Let's get active. Interactive.
Choices are what make, that game interesting, the direction of the story completely depends on the player. In one of my previous articles, I mentioned a variety of story games, which indeed you might find here again, so it's completely OKAY if you missed the other one.
Here's my list of Best Interactive Story games!
15. Detroit: Become Human (PC / PS4)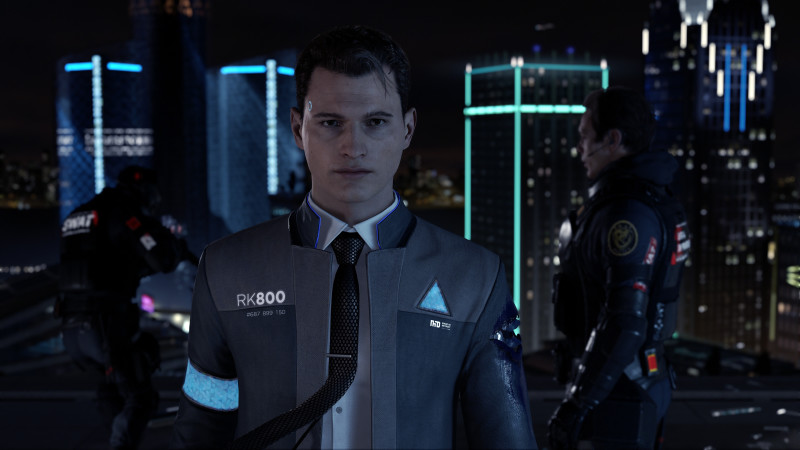 Trailer: 
Detroit: Become Human is an Aventure game that circles three specific android characters, all controllable through episodic chapters. The player can make choices on their behalf but be aware, the choice you make can alter the story and result in failure, success,  and even death!
This game was released for Playstation 4 on 25 May 2018 and Microsoft Windows on 12 December 2019. It was developed by Quantic Dream and published by Sony Interactive. Just to give you an interesting and fun fact, the voices and emotions of the characters were provided by Valorie Curry and Jesse Williams, both familiar faces if you're into series as well.
14. Neo Cab (PC / Nintendo / Apple Arcade)

Trailer: 
In this game, you play as the last human cab driver Lina, who is searching for her missing friend. Neo Cab offers a relaxing alternative away from busy games that expect you to learn all complicated battle modes and grind through difficult levels, which makes it a bit of a fresh breeze!
You find clues by talking to passengers and uncover secrets through conversation as the game progresses. Neo Cab was developed by Chance Agency and published by Fellow Traveller on October 3,  2019.
13. Phoenix Wright: Ace Attorney (PC / Wii / iOS / Android / Nintendo 3DS / Nintendo Switch / PS4 / Xbox One)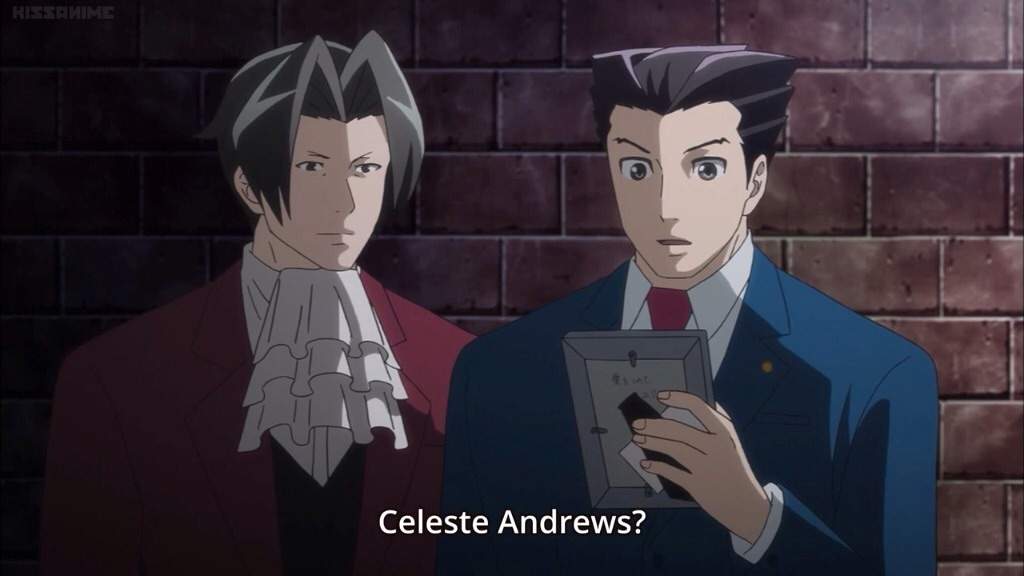 Trailer: 
Ace Attorney is a series of adventure visual novel games, Phoenix Wright: Ace Attorney is the first entry of five in the series. The player takes on the roles of different defense attorneys, investigates cases, and defends their clients in court. They get information through cross-examining witnesses. If you had a dream of becoming an attorney, put on your law hat and start investigating with Ace.
They also find inconsistencies between the testimonies and the evidence they collected. The game was developed and released by Capcom on 12 October 2001.
12. Dreamfall Chapters (PC / Xbox One / PS4)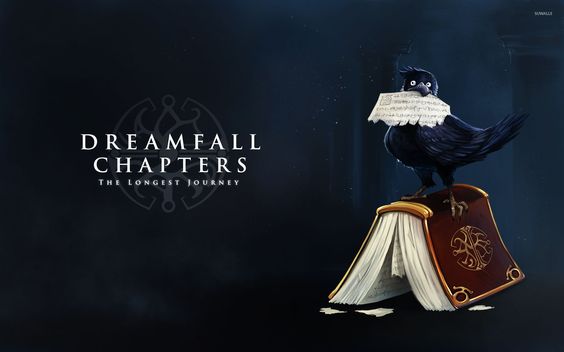 Trailer: 
Taking place in a universe with cyberpunk futuristic and magical fantasy worlds, Dreamfall Chapters lets you control several characters as they explore environments and solve puzzles to continue the story. It has no combat or stealth elements but instead focuses on the player discovering secrets through exploration and making choices that will alter the game.
Where there's magic or fantasy you can count me in! This type of game transports you into another world as you live the character's life. Dreamfall Chapters was developed by Red Thread Games and published by Deep Silver on 21 October 2014.
11. Late Shift (PC / PS4 / Nintendo Switch)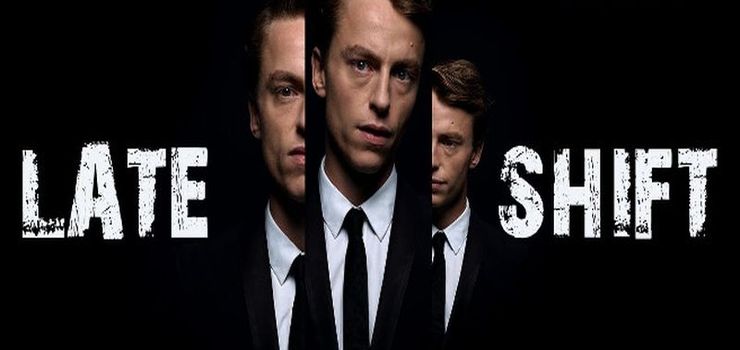 Trailer:  
Focussing on a parking lot attendant who gets mixed up with London's underworld of criminals, Late Shift plays out as an interactive visual novel game giving you choices throughout the story. What's interesting about this game is that it has 180 different choices that lead up to seven different endings.
So, if you're not happy with the way it ends, you can always play it again and reach a different ending.
Late Shift was developed by CltrlMovie and published by Wales Interactive on 18 April 2017. It was released on Nintendo Switch on 23 April 2018, a whole year after. 
10. The Witcher 3: Wild Hunt (PC / PS4 / Xbox / PS5)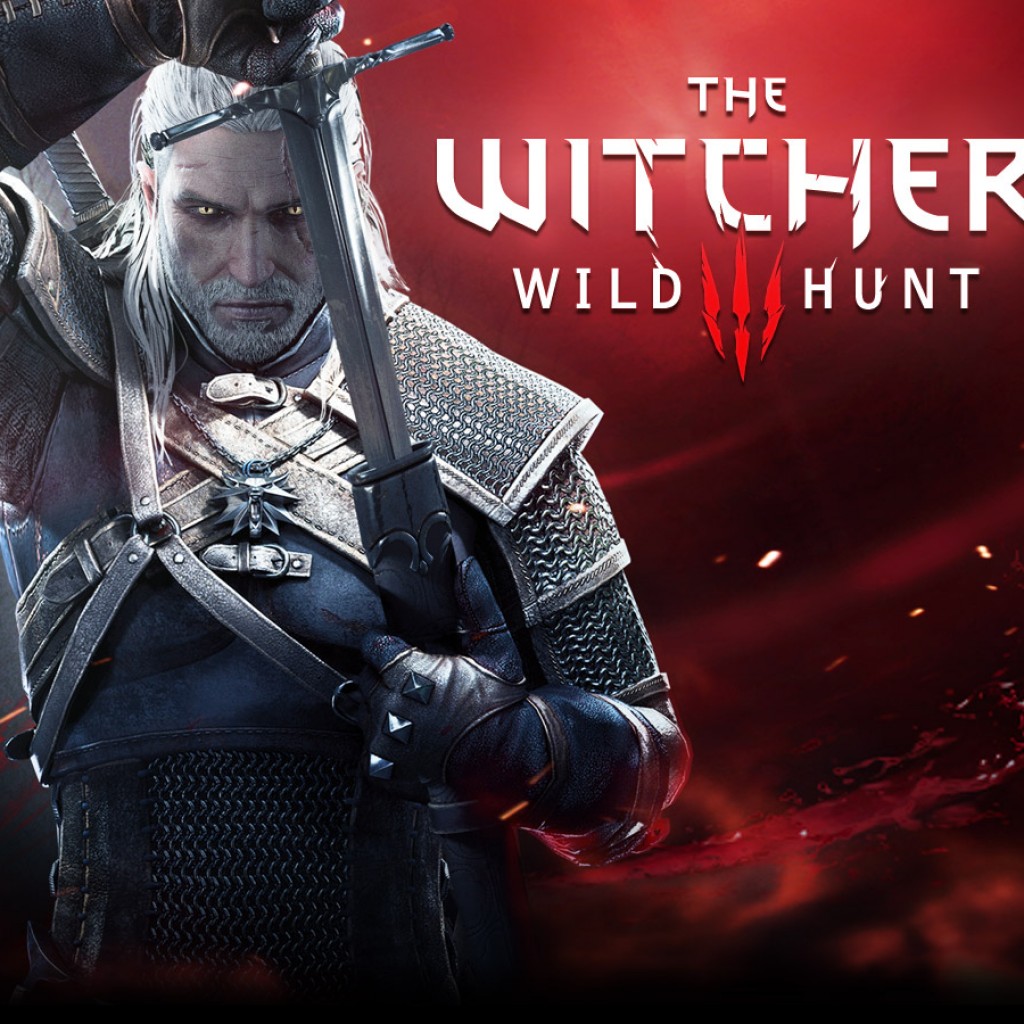 Trailer: 
The Witcher 3: Wild Hunt is an interactive story game set in an open world. Though you fight many enemies, you also have to make important choices throughout the game like The Witcher Gerald of Rivia who gets to decide who lives and who dies.
This game was developed by Cd Projekt Red and published by CD Projekt on 19 May 2015. A few years after it was released on Nintendo Switch on 15 October 2019 and has recently made its way to PS5, Xbox series X/S in 2021.
09. The Walking Dead (PC / PS3 / PS5 / Xbox One)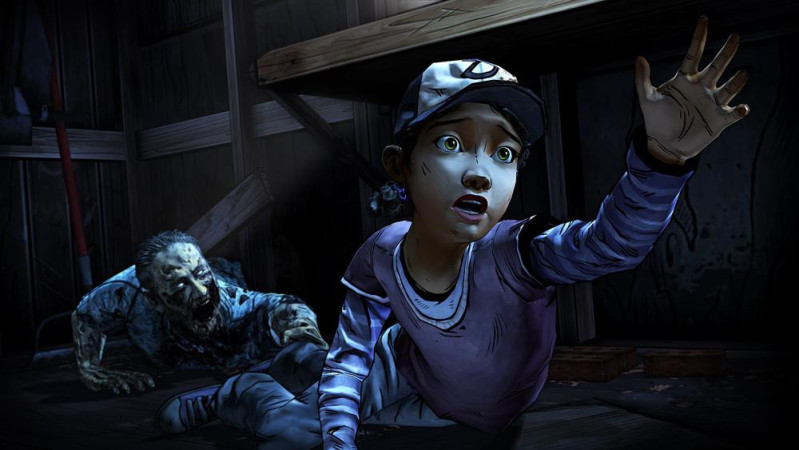 Trailer: 
The Walking Dead is an episodic adventure game and takes place in the same world as the original comic book, with events occurring shortly after the Zombie Apocalypse in Georgia. Most of the characters are original to the game centering on a university professor, and a convicted criminal rescuing a young girl and takes care of her. The criminal Lee becomes a protective figure for her as he tries to reunite her with her parents.
This specific game series has accumulated fans all over the world and so the apocalypse continues! The game was developed and published by Telltale Games for the first time on 24 April 2012.
08. Sorcery (PC / PS3 / iOS / Android)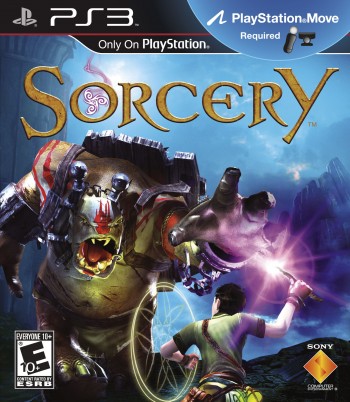 Trailer: 
Based on Steve Jackson's Sorcery, this game is a series of adventure text and graphic games, allowing the player to make thousands of different in-game choices that change the story outcome.
There isn't a lot of wording on this game, nevertheless, it's a cool game to play on Playstation or if you choose, android. Sorcery was developed and published by Inkle on 2 May 2013 - 22 September 2016.
07. Heaven's Secret (Android / iOS / Bluestacks / Nox)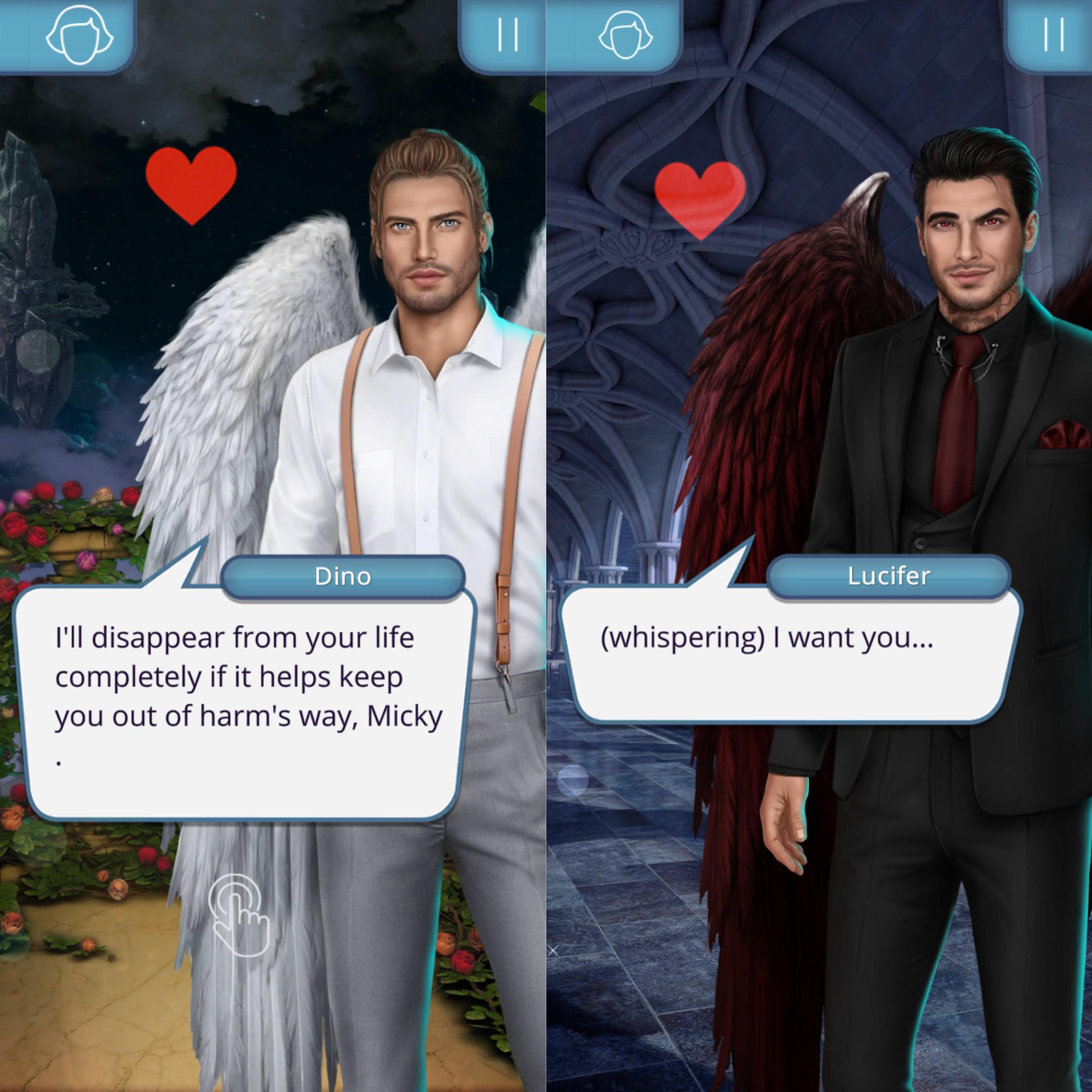 Trailer: 
Vicky Walker dies and ends up in the 'Angels and Demons academy'. The player makes choices that influence the outcome of the story. You can either go on the angel route or the demon route, in both cases, you  decide whether you will break heaven's one rule or not, which is very tempting
The love interests are oh so good looking, yet off-limits for an unclaimed such as yourself. Heaven's secret is the ninth book released on the Romance club app and has accumulated hundreds of lady fans. The first episode was released on 22 January 2020 by Romance club.
06. Life Is Strange (PC / iOS / Android / PS3 / PS4 / Linux / Xbox 360 / Xbox One / OS X)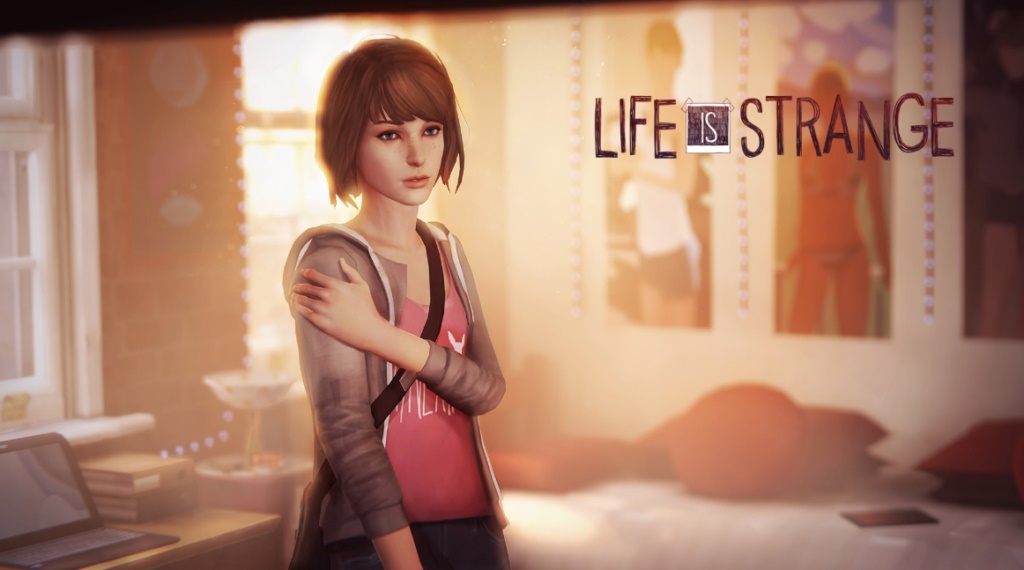 Trailer: 
In Life Is Strange you control the main character to affect the environment, find items and interact with the characters. The decisions the player makes changes the story directly. The main character a photography student can rewind time almost like a butterfly effect through the choices she makes.
The game was developed by Dontnod Entertainment and the first episode was published by Blackwing Foundation on 30 January 2015
05. Dracula: A Love Story (Android / iOS / Blustacks / Nox)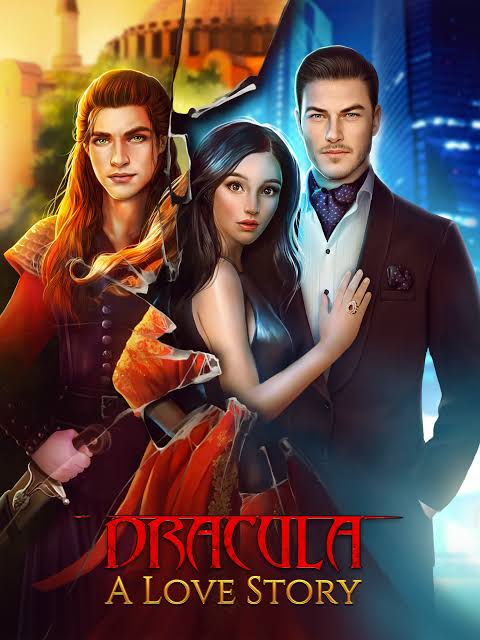 Trailer: 
The main character in this game is a historical restorer and while restoring three old paintings she gets flashbacks into their past, a past that she was a part of. Featuring past and present times, she has to make a choice - Either the vampire Vlad or an unknown supernatural being Leo.
The choices the player makes during each chapter alter the story and could also affect the ending. Dracula; A Love Story was released by Romance Club in 2020 and the lady fans love it. I'm one of them!
04. Her Story (iOS / Android / PC)
Trailer: 
This live-action game lets you go through fictional police interviews as you investigate the disappearance of a man. The video clips focus on the man's wife who in the game is portrayed by British musician Viva Seifert. They interview her seven times before finding out the truth.
If police interviews and cross-examination are your things, then this is a great game to play! The game was developed and published by Sam Barlow on 25 June 2015 and a year after it was released for android.
03. Tacoma (PC / PS4 / Xbox One)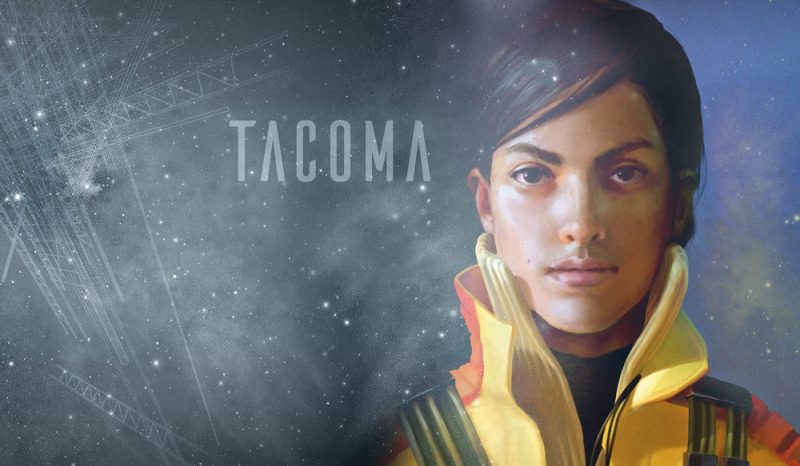 Trailer: 
In Tacoma, the player investigates a crew that went missing from a ship in outer space in the year 2088. Thanks to an advanced AR overlay, you can view character movements, study the scene, and learn new information as you continue the game.
It was developed and released by Fullbright on 2 August 2017.
02. What Remains Of Edith Finch (PC / PS4 / Xbox One / Nintendo Switch)

Trailer: 
In What Remains Of Edith Finch, you play from the main character's perspective as she explores her old family house where tragedies happened. It is said that the Finch family is cursed because all but one of them die strange and sudden deaths.
Edith however isn't interested in the supernatural curse that befell them, but in a way to accept it. The game was developed by Giant Sparrow and published by Annapurna Interactive in 2017.
01. Firewatch (PC / PS4 / Xbox One / Switch)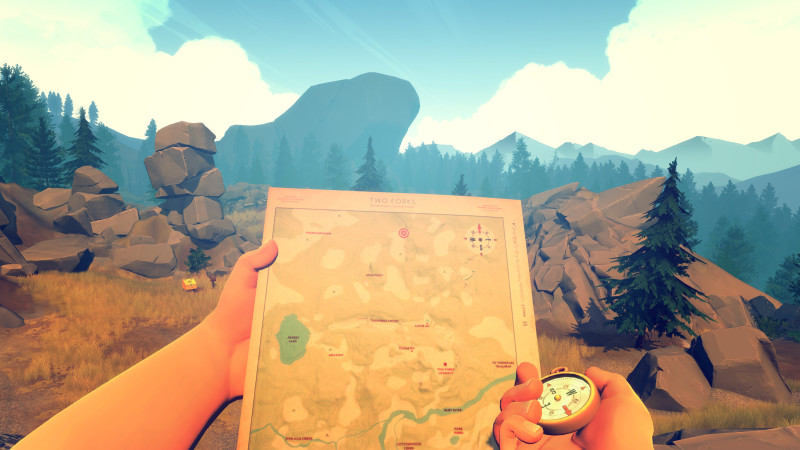 Trailer: 
This is a first-person adventure game, putting the player in control of a fire lookout named Henry. It takes place in 1989 and follows Henry through his explorations through the forest and uncovers a conspiracy. Most of the conversations are walkie-talkie-based, which is a whole lot of fun!
Firewatch was developed by Campo Santo and published by Panic on 9 February 2016.
You May Also Be Interested In:
Image Gallery