[TOP 10] Best Horror Visual Novel Games To Play Today
Updated: 07 May 2021 8:30 pm
The time has come to get your scare on!
Everybody loves a good scare, I mean who doesn't? Maybe you don't like being scared by someone else, but it's a kick! So, why not scare yourself with a fantastic horror game, lights off, headset on, or VR, whatever you prefer, and prepare to be amazingly scared out of your mind.
'Horror Visual Novel Game' is the term used for interactive horror games, how cool is that? Blood, gore, screams, and then the footsteps, silent like death… no ones there, or is there? You get it, here are a few that you should consider checking out if you haven't yet.
Here are 10 fantastic games in the genre:
10. The Walking Dead: The Telltale Definitive Series (PC / Xbox One / PS4)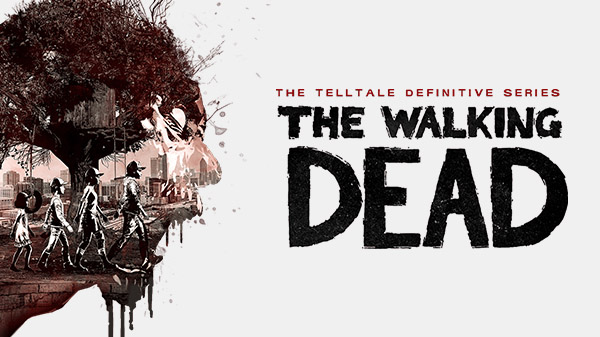 Trailer: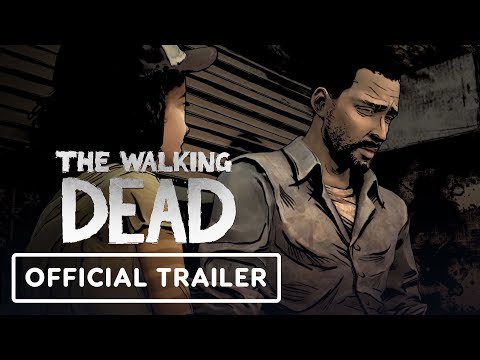 The Walking Dead: The Telltale Definitive Series features four whole seasons in one game! A lot of us are liking the apocalypse theme, along with the blood, gore, and undead beings chasing after you. Not only this, but the game is thrilling.
After being on the road for years, facing both living threats and dead, this might finally be Clementine's chance for a home. The choices you make in this final season will affect your relationships between characters and also how Clementine's ending turns out.
Humanity falls, but the dead rise and every single choice can be your last one. While playing this series you have access to 23 unique episodes, 50 hours of playing time, and 400 days in the series. This game is excellent and is said to have put the benchmark on storytelling games.
"One of the finest collections of this generation."
5/5 – The Daily Star
This collection of games was released on September 10, 2019, by Skybound Games for Xbox One, PS4, and PC.
9. THE LETTER (Win /Mac /SteamOS /Linux /IOS / Android)

Trailer: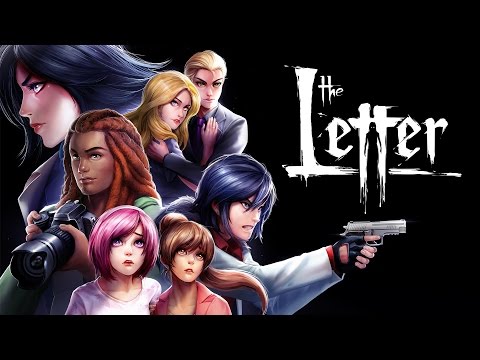 In this game, the 17th century The Ermengarde Mansion is rumored to be haunted and cursed by an angry ghost. A variety of disappearances has been linked to this mansion and the neighbor's seem to hear the strangest sounds and seeing unexplainable things.
Now, this mansion is listed for sale after being dismissed as a hoax, and you 'the player' is in the role of Isabella Santos a BRC agent double checking everything for the grand opening, and also uncovers a very disturbing letter by accident. This letter sets a whole series of terrible happenings in motion.
"The Letter is a terrifying labor of love, and I'm incredibly grateful that I backed it."
Unwinnable
The Letter is divided into seven chapters, and the choices the player makes affect the story flow and also relationships with other characters. This beautiful nightmare was developed and published by Philippine Studio Yangyang Mobile and released on July 24, 2017, for Microsoft Windows, macOS, Linux, IOS, and android as a single-player game.
8. CORPSE PARTY: BOOK OF SHADOWS (PSP / IOS / Win / MAC)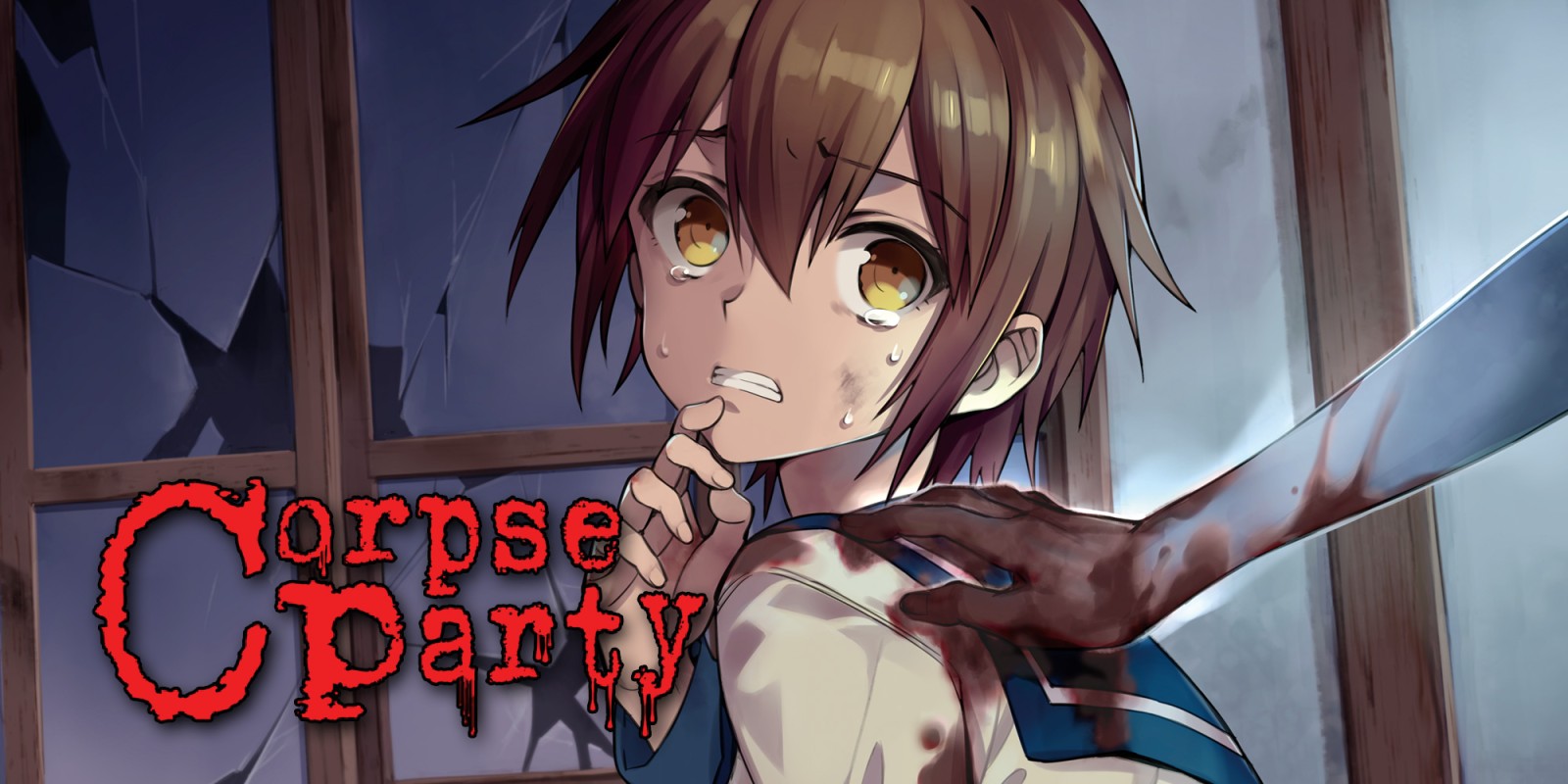 Trailer: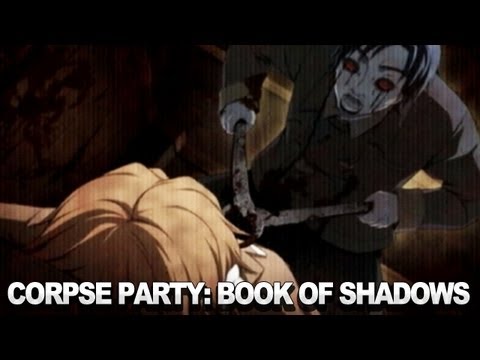 Corpse Party: Book Of Shadows is the sequel to 'Blood Covered' and it adds new twists to the story. It also focuses on the background, adding a little more depth to some of the characters you already know.  It takes place mostly at the same time the previous story does and continues from one of the "wrong ends" in Corpse Party.
This is the first game in the series that features the characters in 3D, Sachiko sends the Kisaragi Acadamy students back in time after wiping all of their memories, all except for Santoshi, who fails to dissuade his classmates from performing the 'charm'. Not wanting them to go alone, he goes along but leads them on alternate routes where they encounter several victims in Heavenly Host.
What makes this game fun, you ask? Well, this horror adventure has role-playing elements and is played in a third-person view. The player's task is to explore the haunted school grounds to escape, also interact with their environment, picking up objects, talking to other characters, and avoiding monsters!
Book Of Shadows was released for the first time on PSP in Japan on September 1, 2011, and has made it to multiple countries since.
7. VAMPIRE: THE MASQUERADE - COTERIES OF NEW YORK (Win / PC)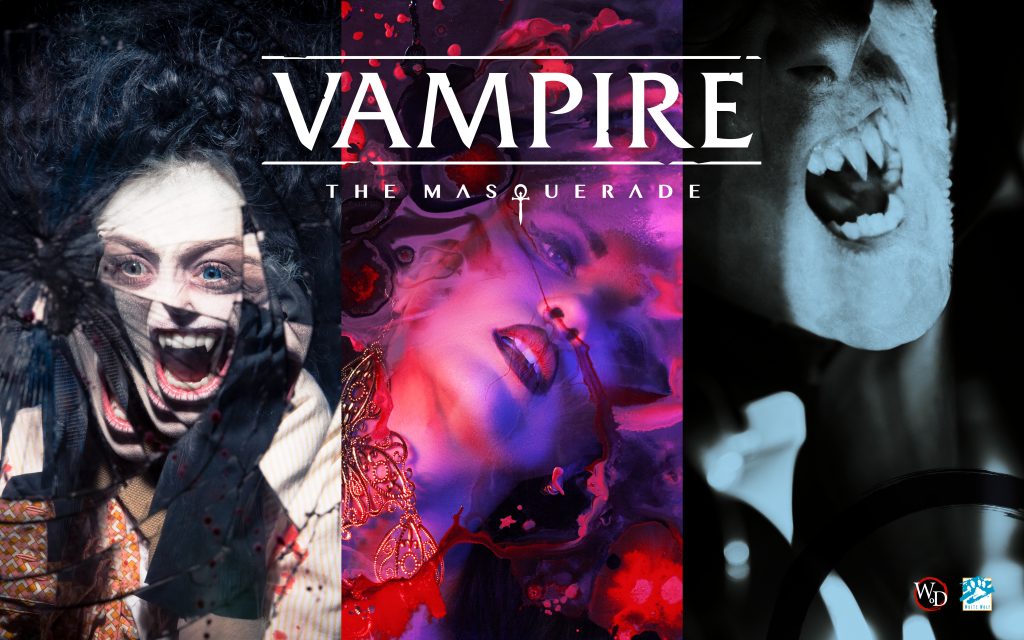 Trailer link: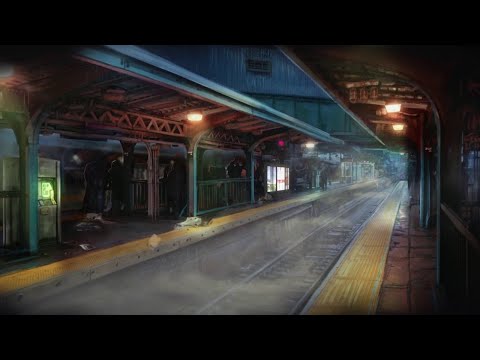 If you're a fan of vampires like me, you will love this game! Coteries of New York is set in The World of Darkness, New York. Focusing on the struggles between two factions of vampires, the traditionalist Camarilla and the rebellious Anarch.
The player can take the role of one of three vampires in the Camarilla clans, all fledglings. The pick is between a passionate man of clan Bruja, an artistic man of the clan Toreador, and a controlling businesswoman of clan Ventrue.
The player character is transformed into a fledgling vampire by a mysterious stranger, then picked up by the Sheriff and brought before the court of Prince Hellene Panhard. He sentences them to death, but an intervening Sophie Langley, a patron of the court offers to take them under her wing.
She gives them housing and teaches them to hunt along with other vampire-related knowledge, and introduces them to members of the court. The game continues as she advises the fledglings to start their coterie and reach out to four other candidates. 
Langley makes the fledglings do her bidding, and in the end, they get into trouble on Ellis Island while confronting a baron. It's a very exciting vampire story, and very entertaining.
6. WEREWOLF: APOCALYPSE (Win / PS4 / PS5 /XBOX1 / XBOX X)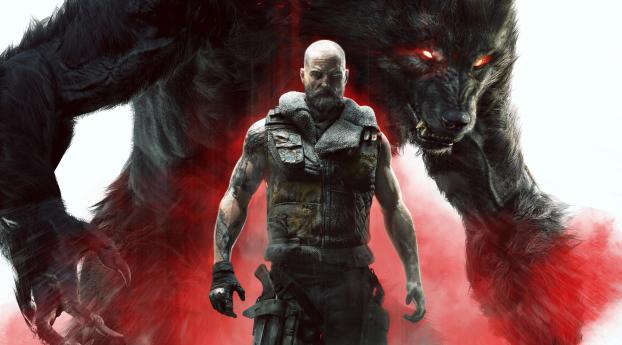 Trailer: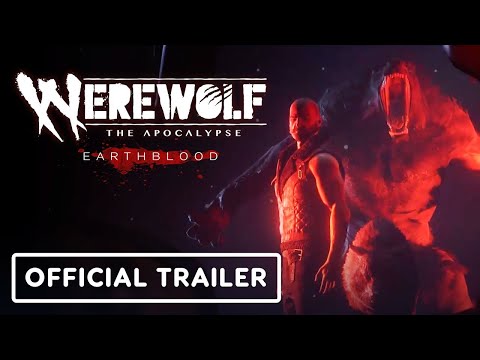 In the game, the player characters are Garou (Wolf) The player undergoes some training as their wolf and afterward succeeds in a rite known as the Rite of Passage, they are then regarded as Cliath rank, which is the next level in the game.
Werewolf: Apocalypse plays off in a fictional version of earth, in a secret world where werewolves, vampires, and other creatures secretly live among humans. It's described as a dark reflection of our world with corruption, violence, and hopelessness. This setting is known as Gothic Punk.
The player can now form a pack of their own and gain renown among other Garou, so they can advance in rank. The Garou maintain this world in the form of battle, making sure that all the negativity doesn't lead to complete collapse. They hunt down and kill other creatures whose cause adds to the apocalypse, fallen Garou, humans, vampires, etc, regarding themselves as the immune system to an extent.
The game itself is very interesting and entertaining. The graphics are spectacular and realistic. A game to play! It was first released in 1993 and the 5th addition of this game was released this year 2021 by Onyx Path Publishing.
5. SPIRIT HUNTER: DEATH MARK (Win / Nin Switch / PS4 / PS Vita / XBOX1)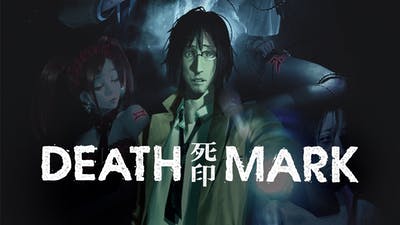 Trailer: N/A
Set in H City, Tokyo, following a Player-Named man whose default name is Kazuo Yashiki at the beginning of the game. He notices that on his arm he carries a peculiar scar, happening to be the scar rumored to be the 'Mark' caused by being cursed or in contact with a ghost and the same mark that will cause the death of its bearer by no later than dawn.
The man blacks out and when he wakes up, finds himself in front of Kujou mansion, where he also finds its owner dead. The owner of this mansion also had the same mark but died before finding a solution. Inside the mansion, Yashiki meets the sentient doll, Mary, who advises on the mark, along with two other mark bearers who have also been drawn to the mansion.
They believe that they got the mark while trespassing in the abandoned H Elementary school and join the ex-detective Satoru Mashita, who also happens to be investigating the school and carries the mark. Finding out about the vengeful ghost of an orphan child, who was abused by the principal for having a fancy for women's shirts and make-up.
The ghost removes the mark on all of them except for Yashiki, he bears the mark of another spirit, weakened and allowing him to live longer. The game has a very awesomely creepy feel and keeps its player wondering about the when, where, and how.
It was released on June 1, 2017, by Experience as a single-player game.
4. TELL A DEMON (PC / Linux / OS X)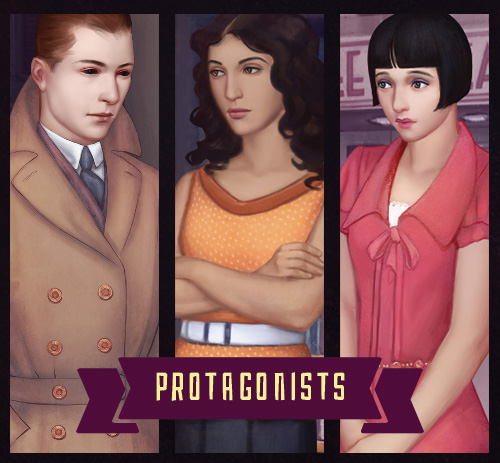 Trailer: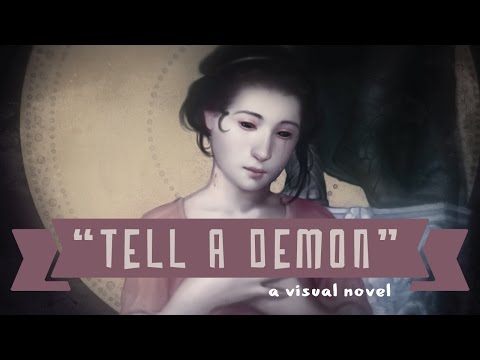 A visual novel set in 1920 fantasy, this is mind-blowing! This game features three protagonists and their characteristics are structured according to the player's choices. It centers around love, loss, and vengeance. It also features three different story views, intertwining with each other, but who survives until the very end is all up to the player.
Some choices alter the personality of the character, others alter the plot, leading to sixteen different endings! That's right 16, many of them vary according to your discissions during the story. Tell a Demon was released on 13 July 2017 by Sun Labyrinth LLC and is one to check out.
3. ZERO ESCAPE: ZERO TIME DILEMMA (Nintendo / Win / PS4)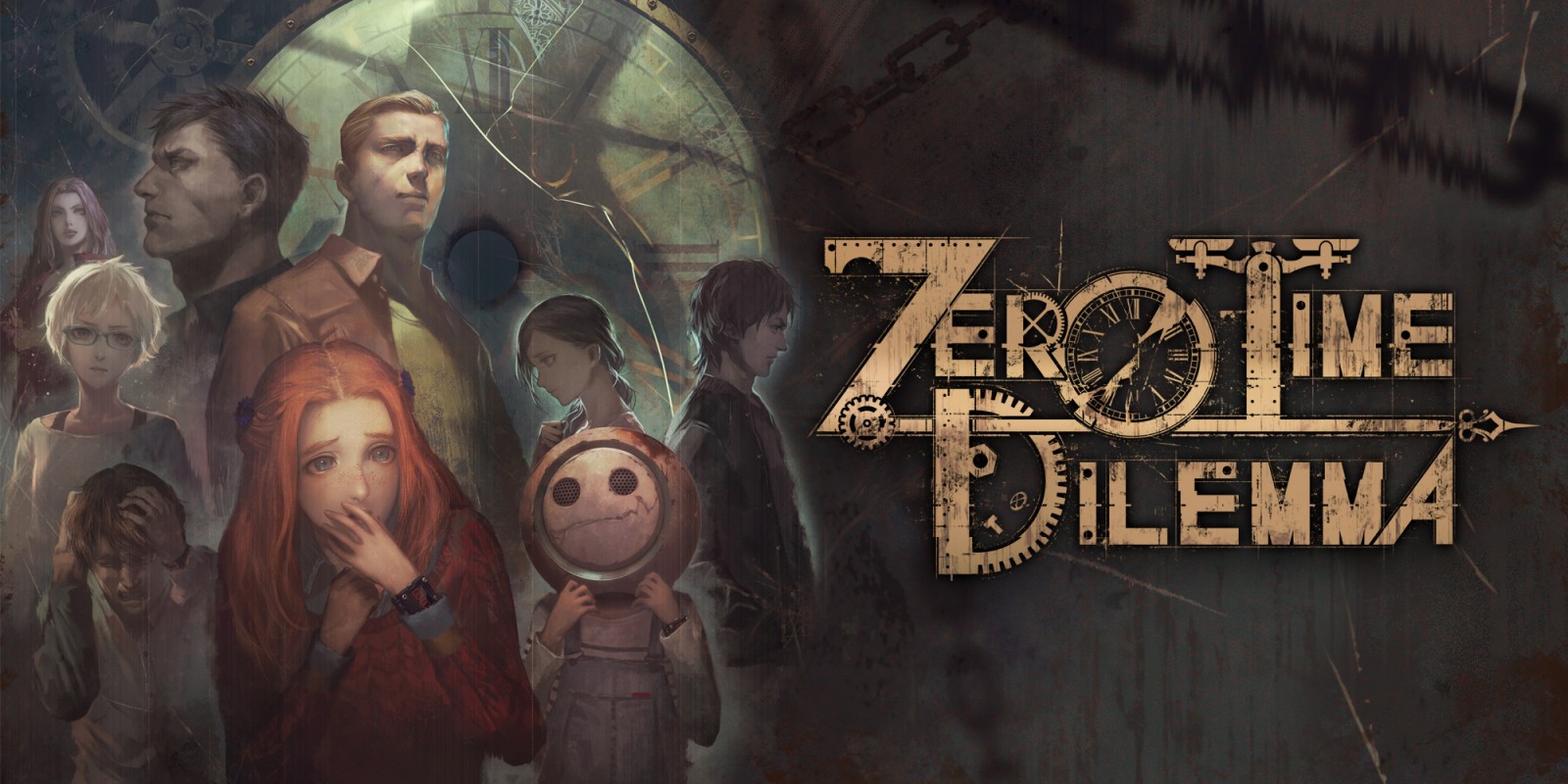 Trailer: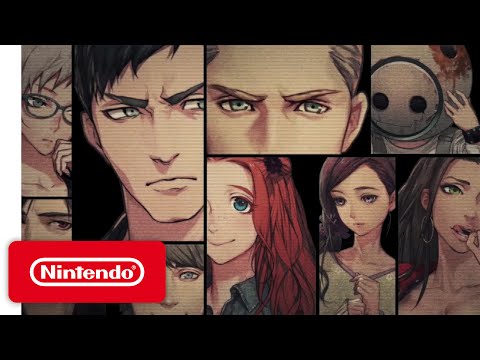 An experiment went wrong, waking up among 8 others in an underground facility, prisoners with peculiar black bracelets around their wrists. No way to escape, unless they play a deadly game, with deadly consequences. after the 6th person gets killed, the hatch will open. It's all up to you who will live and who will not. "Let the decision game begin"
Explore a 3D environment where you must find clues to solve mind-boggling puzzles to escape life-threatening decisions with terrible implications. The game also features fully voiced and animated parts.
Meet up with old familiar faces from 999, and join them to bring new or first-time players up to speed.
"Bloody brilliant."
9.5 – Destructoid
The game was released on 29 June 2016 by Spike Chunsoft Co, Ltd.
2. DRACULA: LOVE KILLS (Win XP / Vista / 8)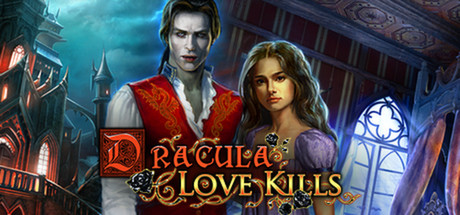 Trailer: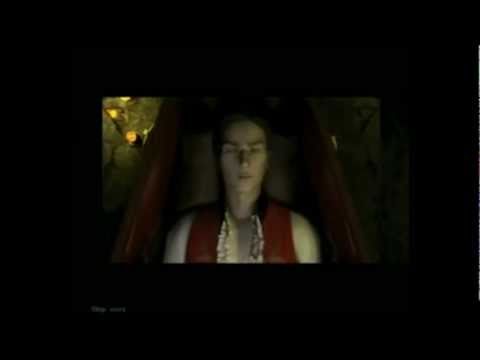 The Queen of vampires wants to destroy the world and rule over its ruins, and she's not about to let anyone stand in her way, not human nor vampire! Weakened and stripped of his powers, Count Dracula awakens, after spending years recovering from his battle with the famous Van Helsing.
To save the world from the brink of ruin, The Prince of Darkness must team up with his arch-enemy Van Helsing, overcoming their hatred for each other and face the Queen. If this alliance fails, it would mean doom on life as we know it.
"Travel the world in search of the Knights of the Order of the Dragon and attempt to thwart the terrible plans of the dark Queen!"
The excellent game was released on 9 June 2011 by Frogwares, definitely, one to check out if you haven't already. It has a dark atmosphere, hidden object scenes, over 40 locations to explore, and puzzles.
1. DEMONS NEVER LIE (Win / Mac OS / Steam / Linux)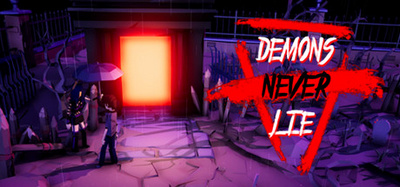 Trailer: N/A
After living a dreadful life, John's soul is ready to move on to the afterlife, but before that can happen he's visited by a demon. The creature offers him the opportunity to be young again and live his dreamlife, with everything he's ever wanted.
The price Jhon must pay, however, is nothing except for his soul. If Johnaccepts the mysterious creature's offer, what will the consequence of such a transaction be? In this game, you play Jhon and help him fix his life.
"A dark but tender story with meaningful characters which creates a great game and very entertained experience."
DeVuego
A 3D graphic game with point and click visual elements and adventure with emotional and atmospheric storytelling and last, but not least Minecraft characters! Would you dare to make a pact with the devil?
This exciting game was released on 22 October 2019 by RecordMedia.
Give life to your beautiful nightmares, treat yourself to a scare… or two and let your imagination run wild as you conquer these games on my list!
Image Gallery