The 25 Best Sylvanas Windrunner Cosplays We've Ever Seen (Most Beautiful/Best Looking)
Updated: 08 Feb 2022 6:46 am
When fantasy meets reality.
We collected the best of the best Sylvanas cosplays for you to see and follow.
Since Blizzard released "Shadowlands", the 8th expansion of the MMORPG World of Warcraft, Sylvanas has become one of the most important and famous characters of the entire franchise. With that fact in hand, it's no wonder we see costumes on every cosplayer willing to kill social media and geek events with the perfect outfit. We assembled the best 25 Sylvanas Windrunner Cosplays we've ever seen on social media that exceed our common expectations of what cosplay should look like.
25 - Anna "Ormeli" Moleva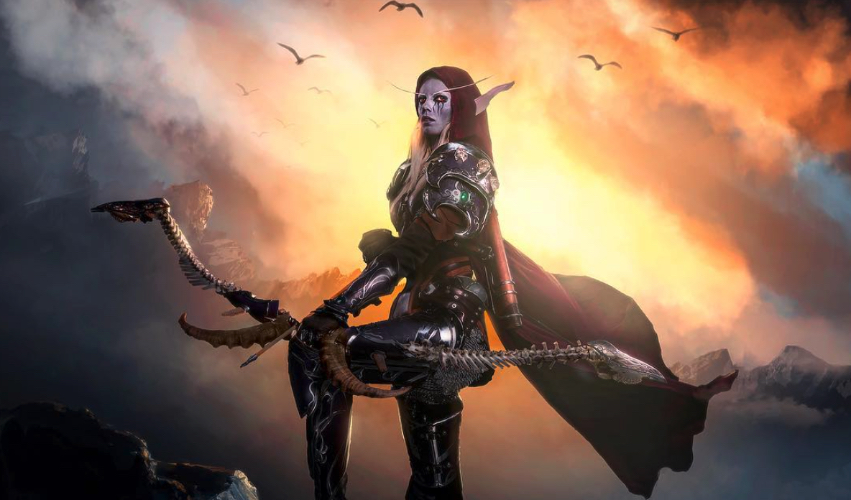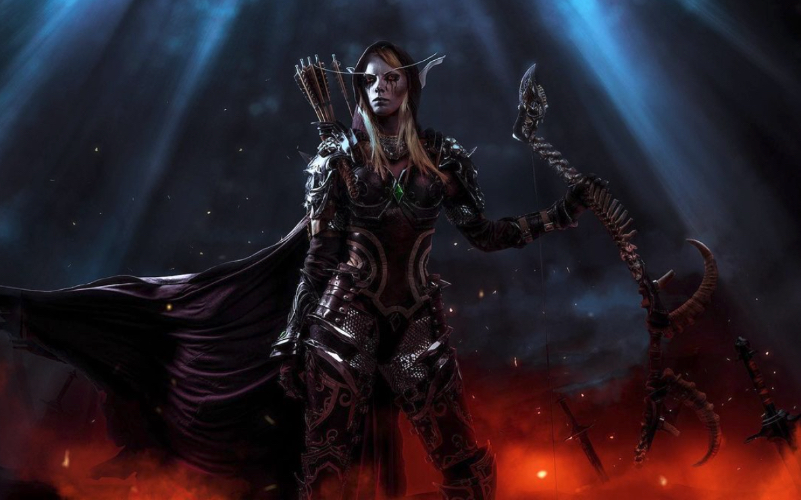 Cosplay by @annaormeli
If that is how my chief in command is going to look in the morning giving the daily motivation speech, then please sign me into the Horde.
24 - Winry Cosplay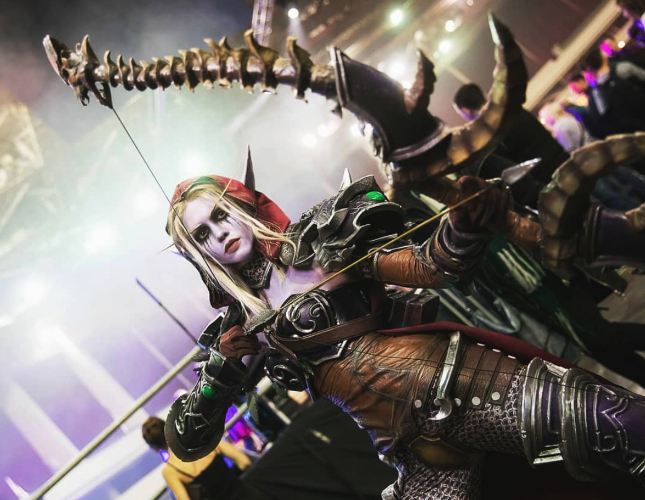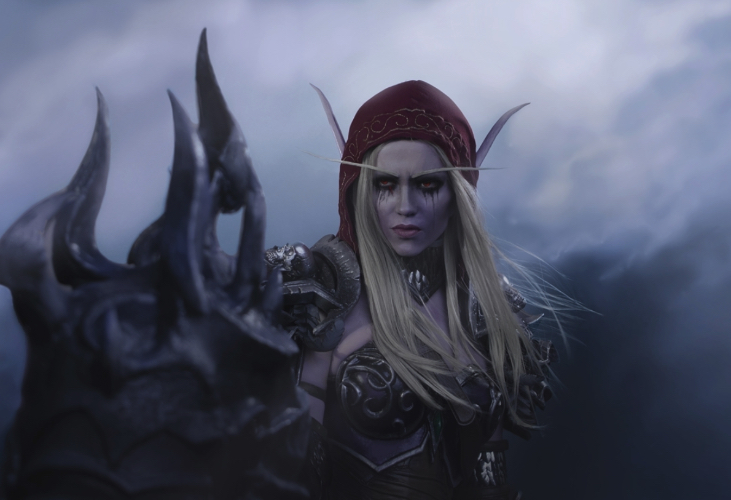 Cosplay by @win_winry_ 
And at that moment, the Lich King thought for a moment he would have a fierce and powerful queen. Boy, he was so disappointed.
23 - MengJie Luan Studio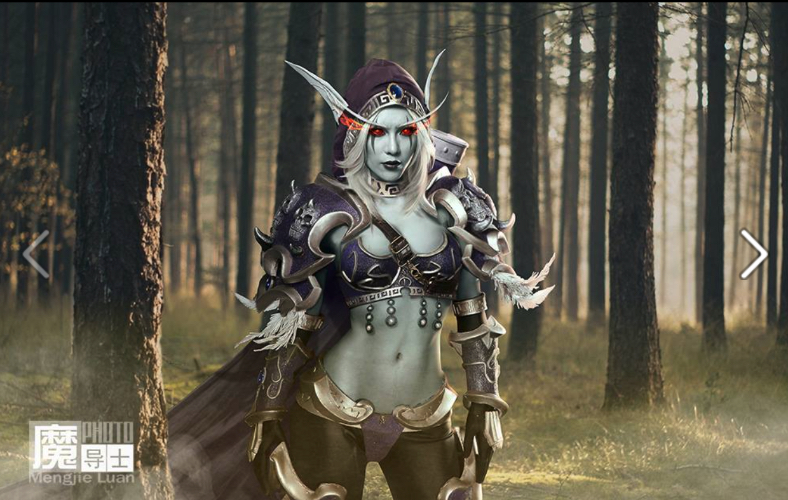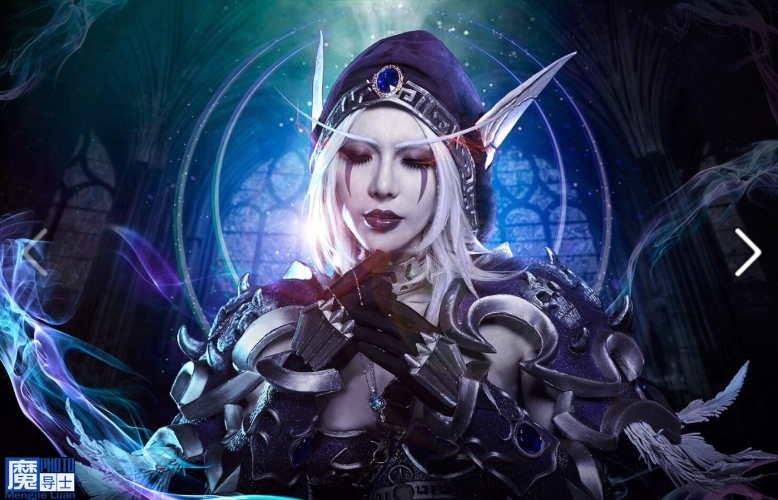 Cosplay by @MengJie Luan
Sylvanas is known to be a deadly ranger and a ferocious banshee, but everyone has a sweet side that shows once in a while.
22 - Fenvaria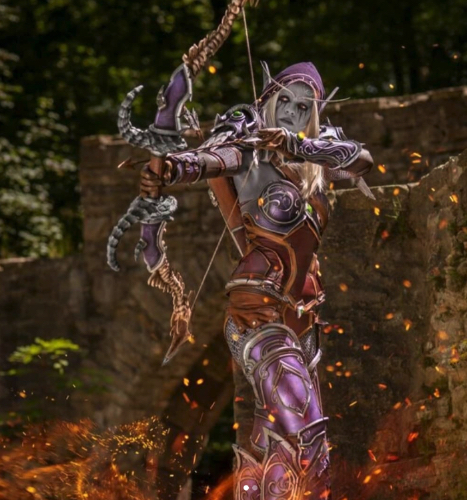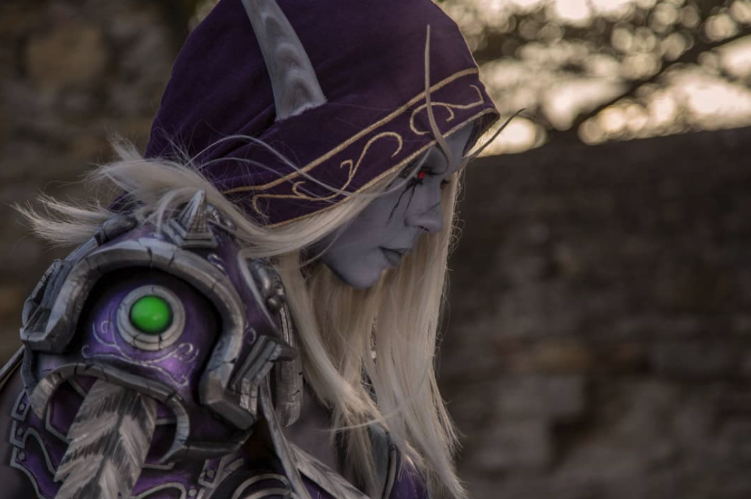 Cosplay by @fenvaria
Who would have thought those beautiful eyes are planning to kill you.
21- Nekomance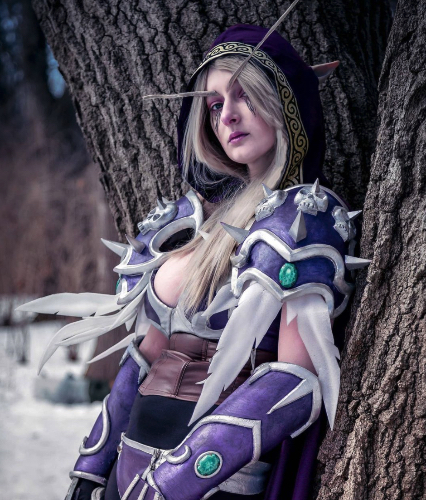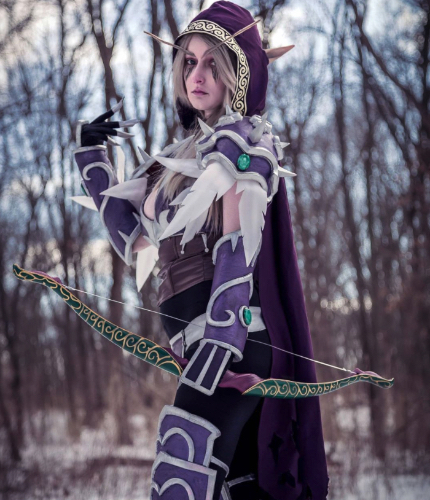 Cosplay by @neko.mance
Winter is coming,  so we decide to make Sylvanas armor that covers only what's necessary. We don't want her to catch a cold.
20 - Anni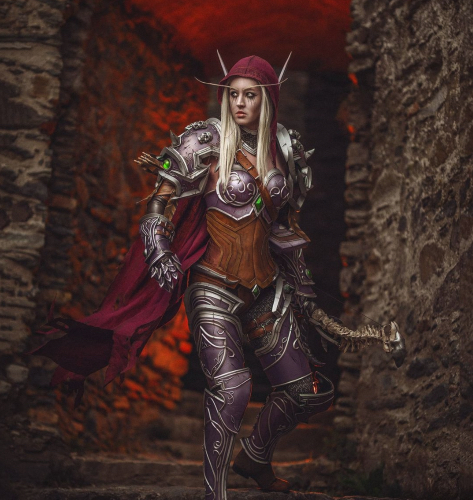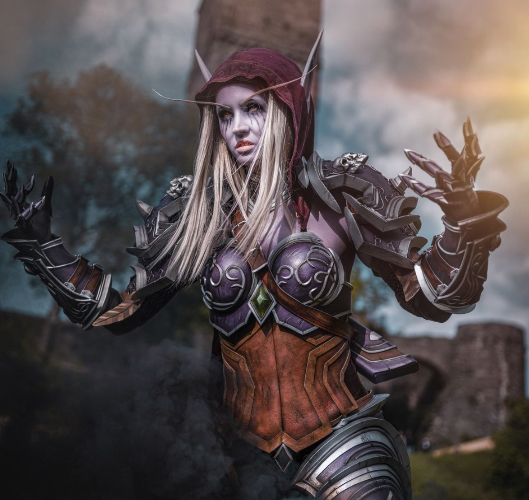 Cosplay by @cheesu_cosplay
If you look closely, Sylvanas' armor has all the details perfected. Is there something not perfect about her?
19 - Cinderys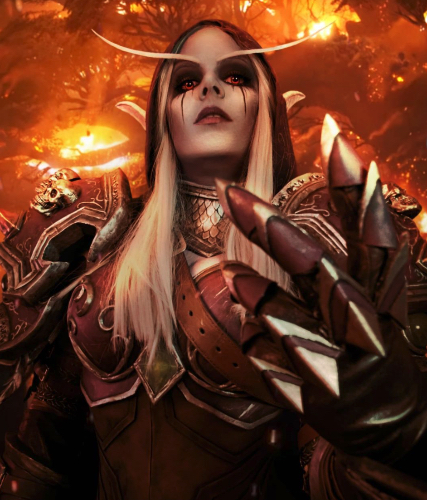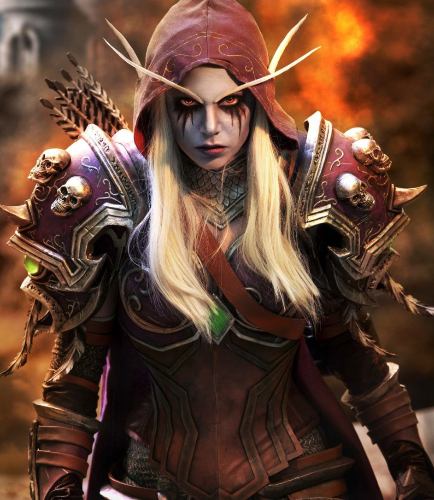 Cosplay by @cinderys_art
Careful when the Queen of the forsaken is angry. Legend tells she can rise things.
18 - Marty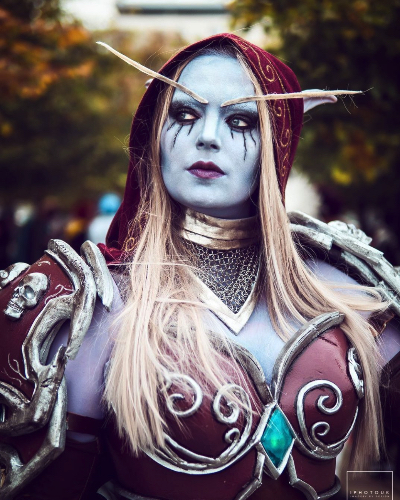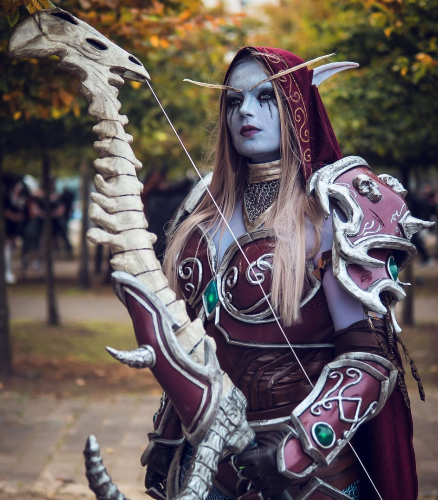 Cosplay by @marty_quinn_cosplay
Sylvanas' wardrobe changes on every expansion, but we don't complain. Each armor improves and makes her deadlier and prettier.
17 - Aeryal Cosplay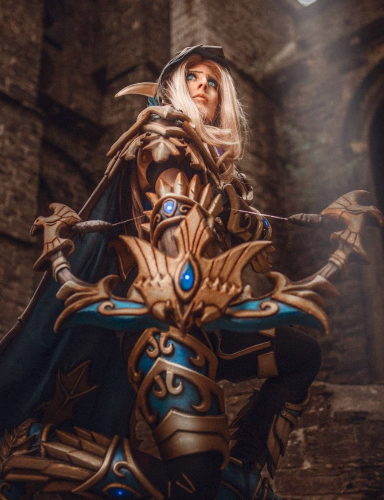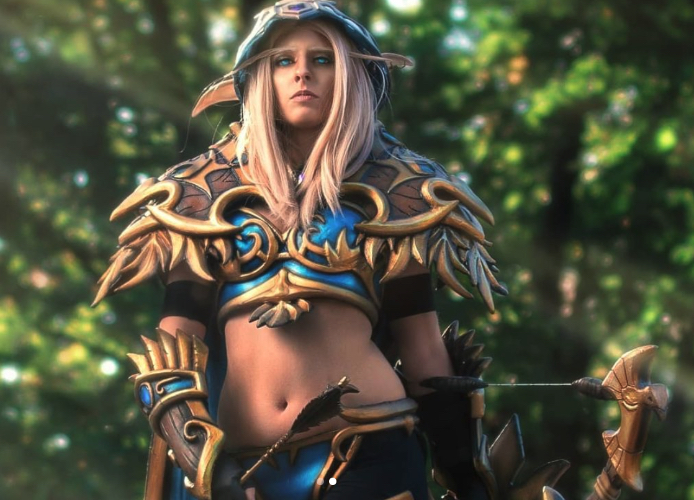 Cosplay by @aeryal_cosplay
Sylvanas wasn't a banshee the whole time. She was a blonde Ranger-General high-elf that protected the forest. Her body looked like the summer sun rays.
16 - Elena Himera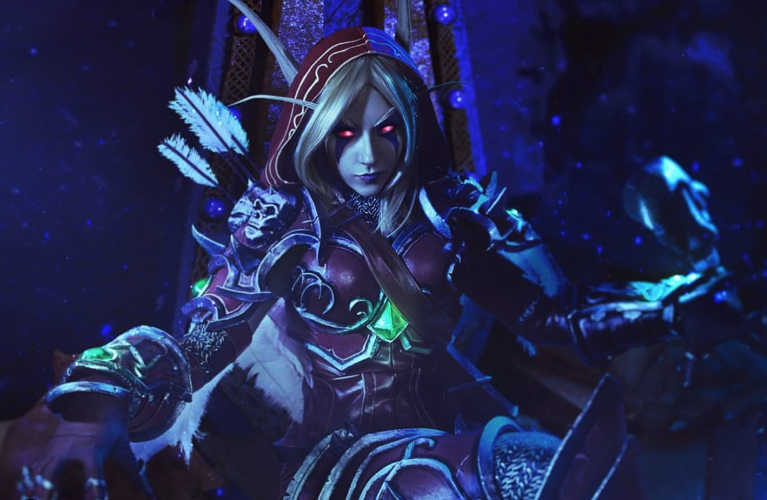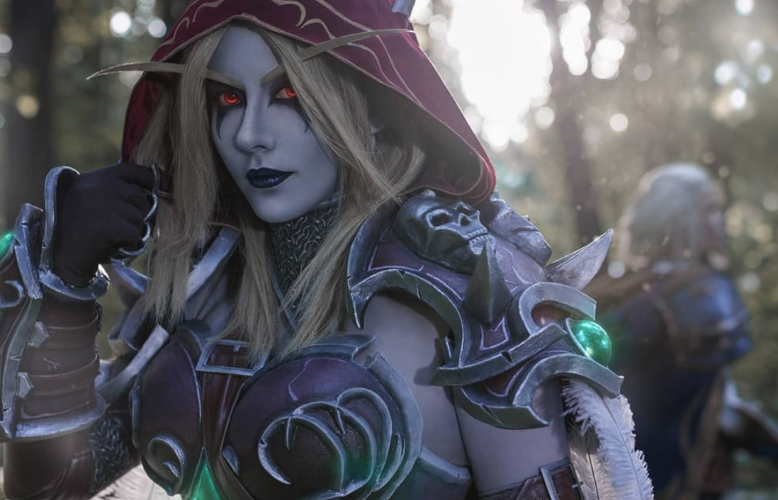 Cosplay by @e_himera_cosplay
Sylvanas' is by night one way, by day another. But deadly always deadly and strategic.
15 - Tasha Cosplay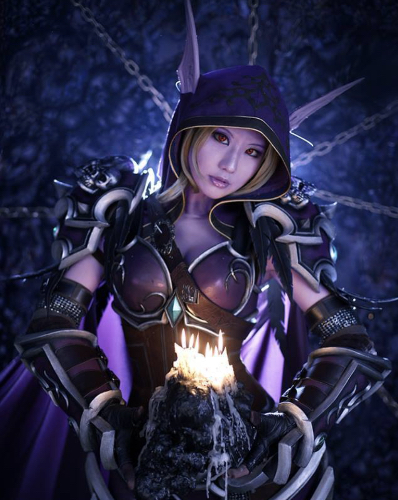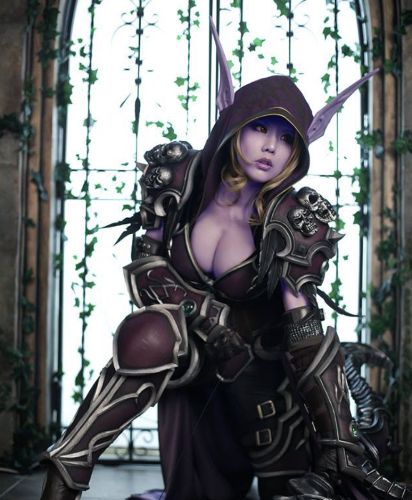 Cosplay by @tasha_cosplay
Even Azeroth's greatest heroes get distracted in battle. I wonder what kind of sorcery she uses to distract them.
14 - Aliza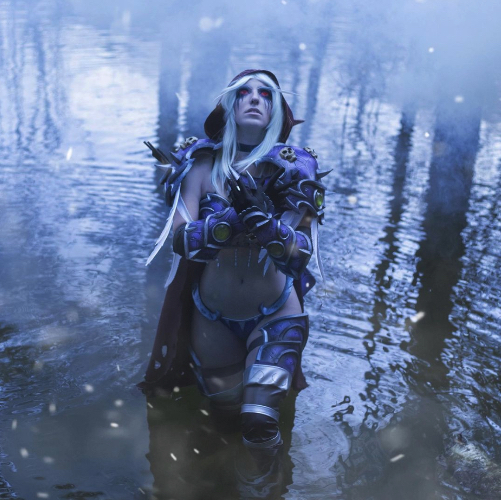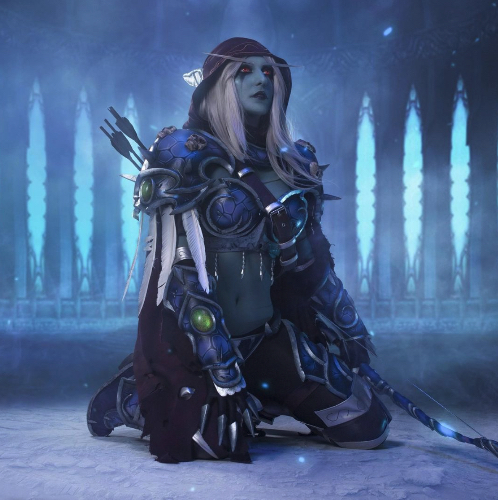 Cosplay by @alizacosplay
Sylvanas went to the frozen throne to have her revenge. She didn't find what she was looking for. Not even cold.
13 - Annie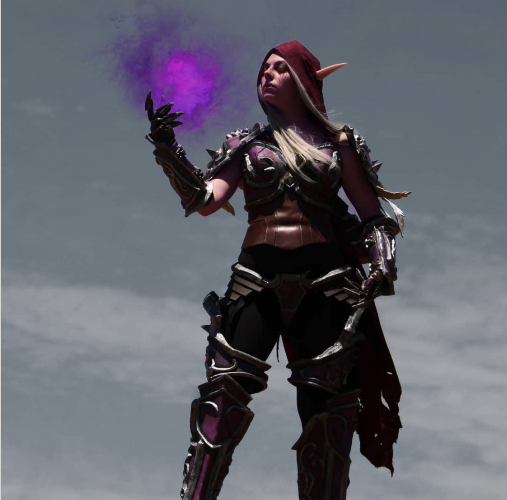 Cosplay by @yub.yub.commander
I wonder what kind of sorcery she can cast on lovers. Nathanos was always there for a reason.
12 - Lin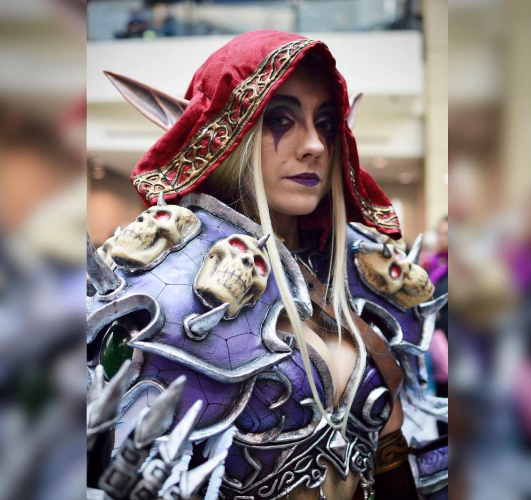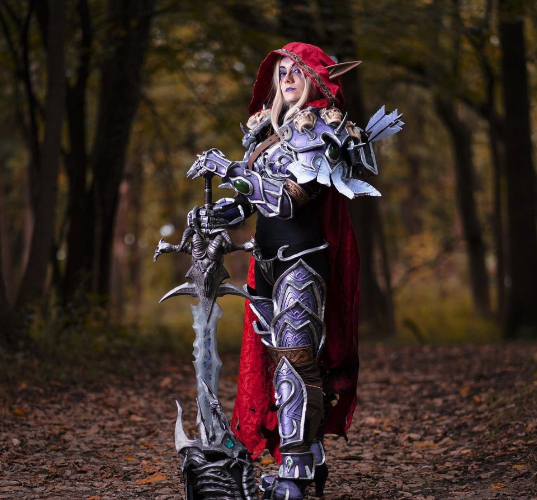 Cosplay by @linnybinz
Now that's a good-looking leader posing with Frostmourne, Arthas' sword. Is it too late to think of them as a couple? Bonnie and Clyde of Azeroth?
11- Hikka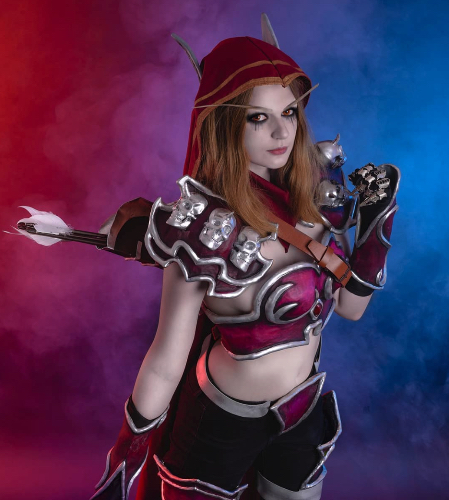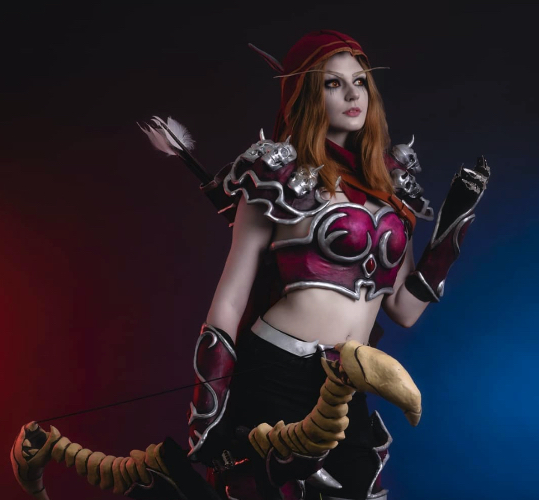 Cosplay by @hikka_cosplay
Sylvanas was one of the greatest leaders of the Horde before she betrayed everyone. Nonetheless, I would buy the 2022 calendar of our greatest leaders on Azeroth. (Only if it's Sylvanas special edition.)
10 - DeeDee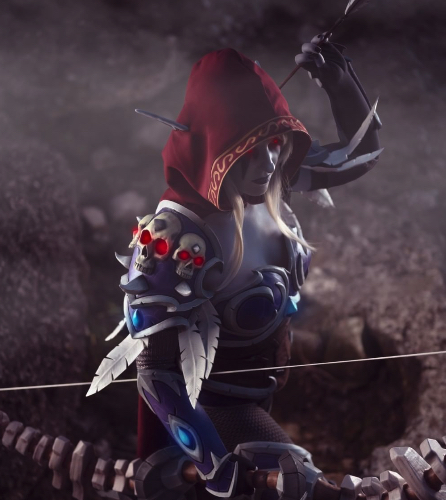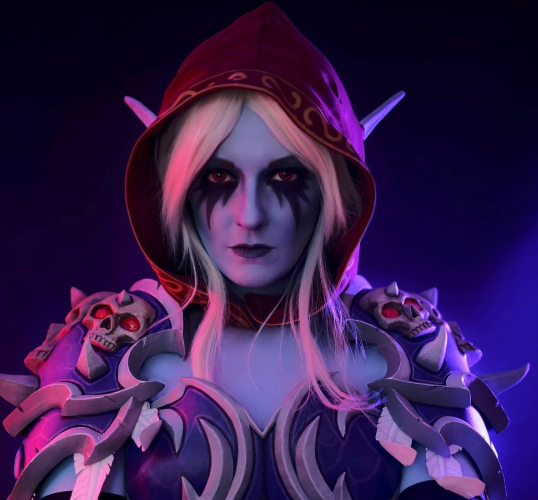 Cosplay by @crafty_deedee
The red of her beautiful eyes can send me to kill any hero from the Alliance at any time of the day.
09 - Sonia Grillet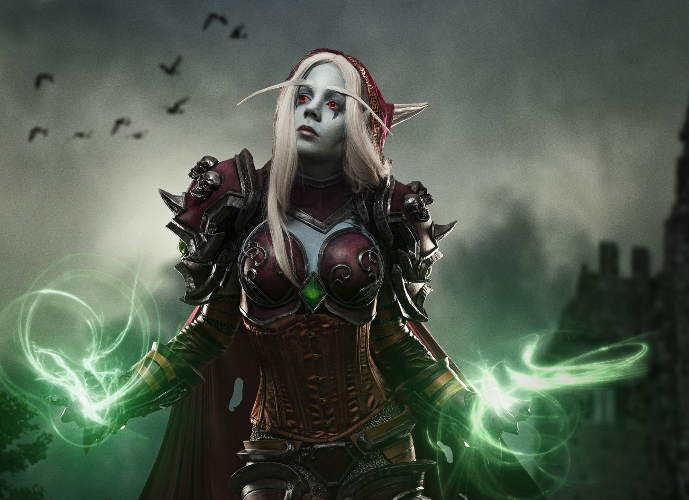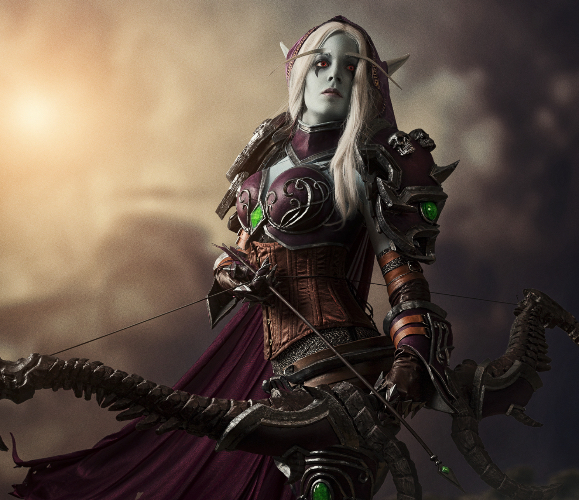 Cosplay by @soniagrillet
She is known to have a very big B-O-W with poison arrows. Also, her magic abilities are pretty powerful.
08 - Lady of Revendreth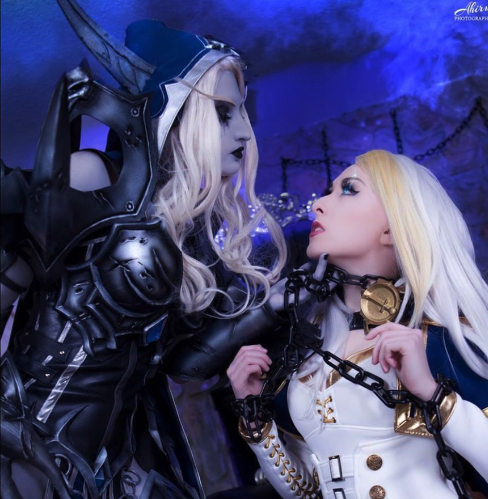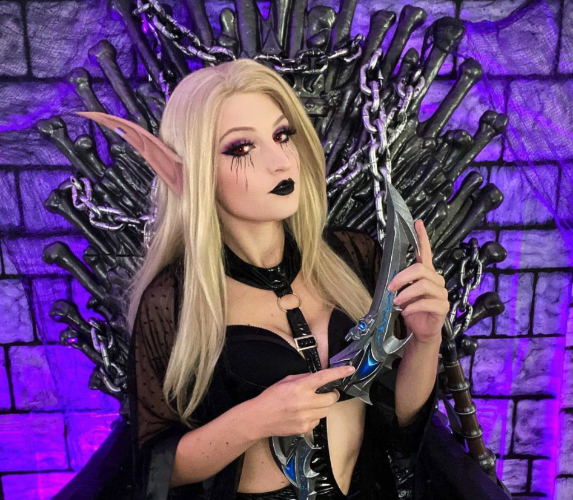 Cosplay by @dark.lady.cosplay
Can't wait for this expansion to be released. Or a movie. Or a book. Or a comic. Ok, I'm sorry, the photo is fine. Is it signed?
07 - Star Nacho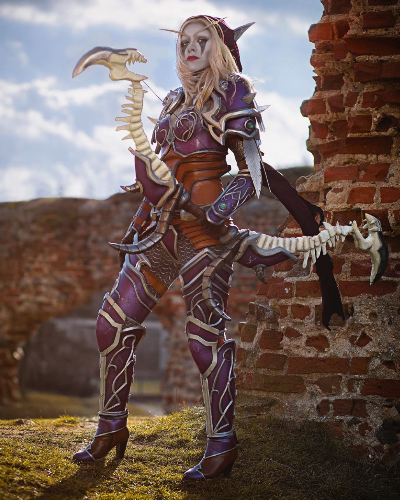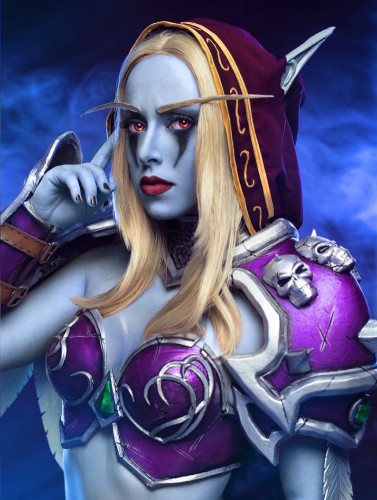 Cosplay by @star_nacho
Nathanos was the lover of Sylvanas before getting killed by the night-elf Elune. Not to start rumors, but she is single now. 
06 - Tina Kinz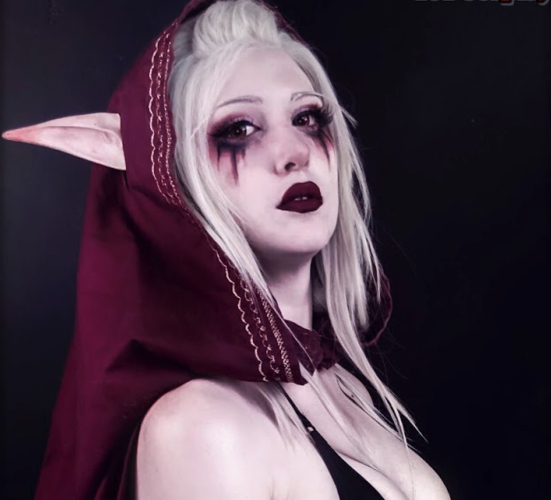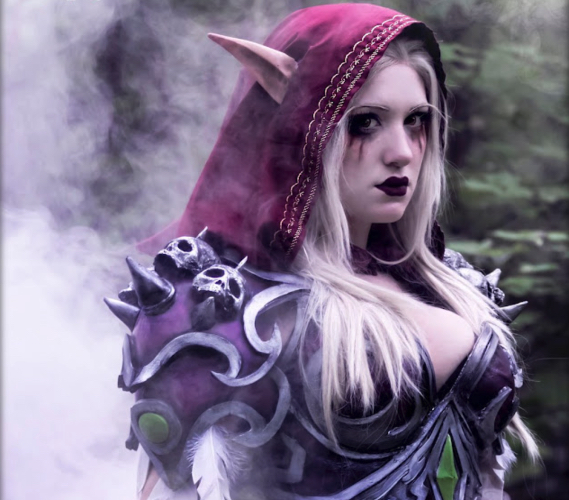 Cosplay by @tinakinzpatreon
Does she get cold? Her skin is cold as snow, her heart is cold as snow, her blood is cold as snow. Good thing I'm not a forsaken and my blood is warm.
05 - Christina Volkova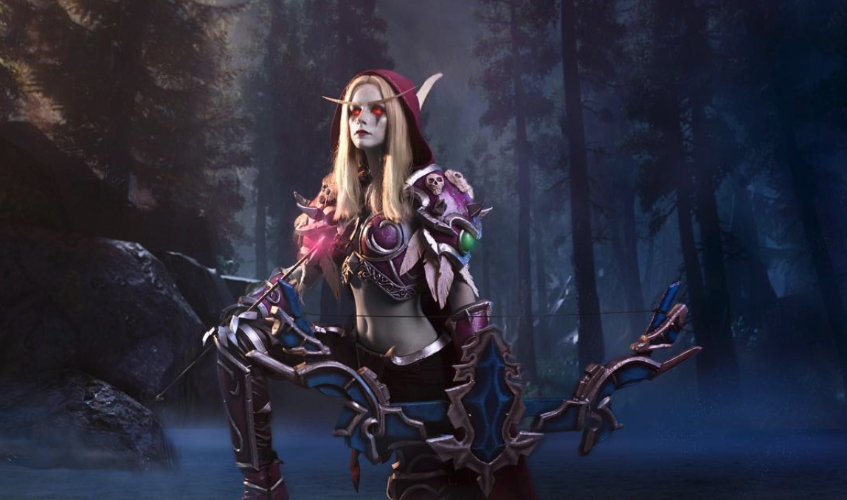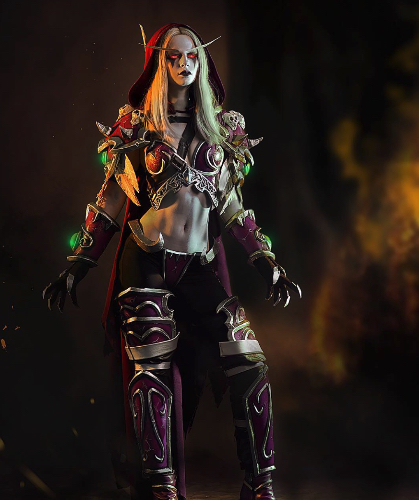 Cosplay by @likeassassin
When you're at war with the Alliance and planning how to open a world will make you run a lot. And now I realize running makes you fit and have abs. Good for her. 
04 - RKKyriaki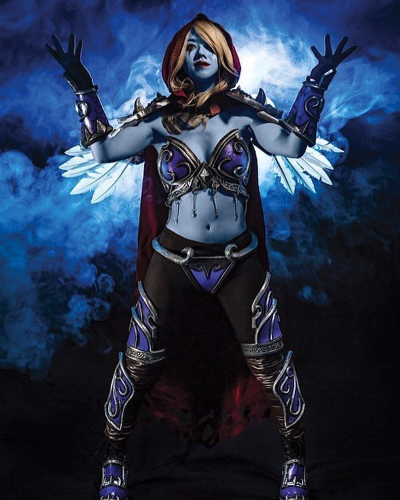 Cosplay by @rkkyriaki_cosplay
My obsession with the character makes me look at her as if she was an angel. I wonder why, it's like her actions show otherwise.
03 - Kinpatsu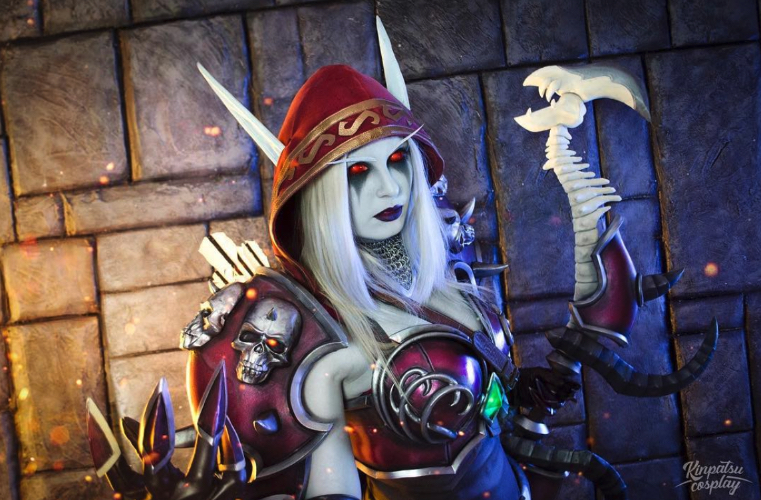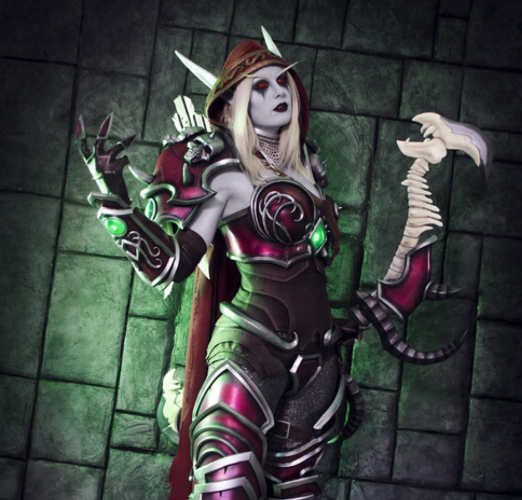 Cosplay by @kinpatsucosplay
Nothing says sexy quite like managing big weapons, having a deadly look, and being ready for battle with armor protecting her from scratches.
02 - Kalinka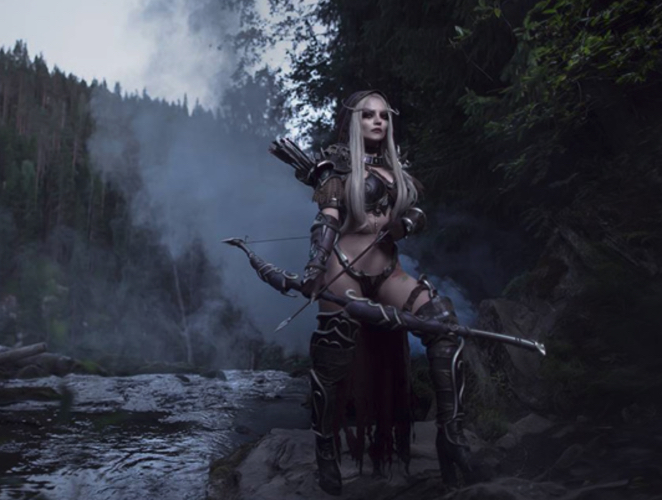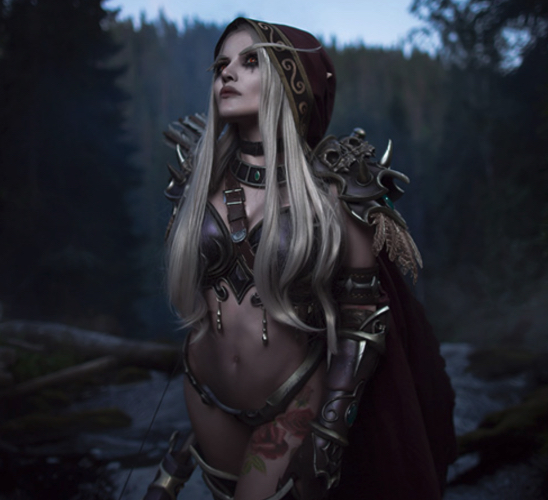 Cosplay by @kalinkafoxcosplay
You can have personalized tattoos on Azeroth. I wonder if she has more than one.
01 - OpheliaC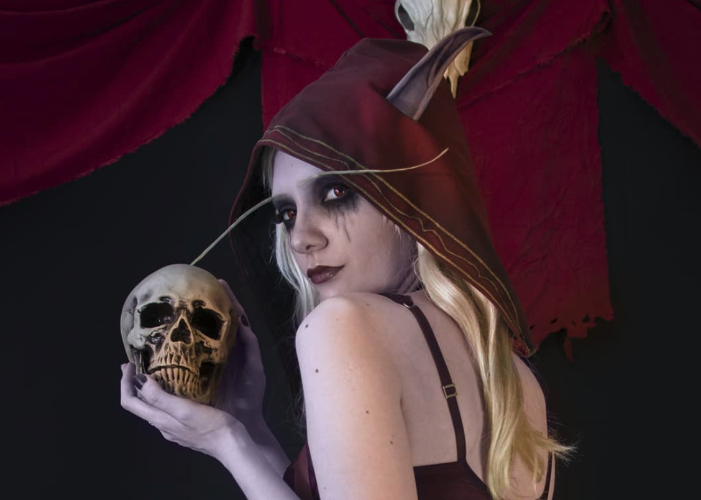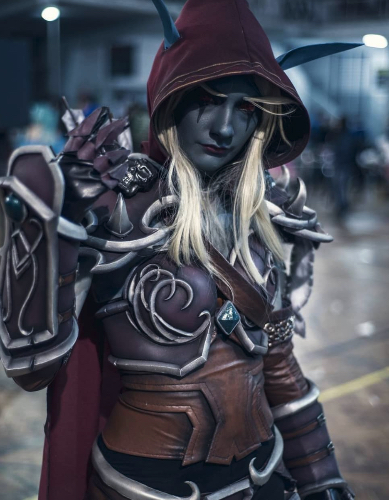 Cosplay by @opheliaccosplay
Do heroes in Azeroth have night suits? Or do they sleep with the armor? At least I can say Sylvanas gets comfy for a good night's sleep but never removes the hood to avoid heroes from identifying her.
You may also be interested in:
11 Sexiest Tracer Cosplays, Number 9 Is Hottest IMO
The 50 Prettiest Cosplayers From Blizzard Games
10 Best Jaina Proudmoore Cosplays
Image Gallery