The 15 Biggest Upcoming Sci Fi Movies of 2018
Updated: 18 Apr 2018 2:37 am
The Predator returns to cinemas this year.
Which of These Upcoming Sci Fi Movies Are You Going To Watch This Year?
Moving on from the sci fi blockbusters of 2017, 2018 looks set to expand the cinematic universes of many motion picture powerhouses. Now we cannot have a year where there isn't a new DC, Marvel, and more recently, Disney-Lucasfilm production eked out.
Whilst 2018 is no exception to this, this year does see the emergence of some excellent standalone Sci Fi movies guaranteed to enthuse and entice not just hardcore sci fi buffs but also your general moviegoer. With this being said, let's look at 15 of the biggest sci fi movies for 2018.
15. The Cloverfield Paradox (February 2018)
Netflix released third instalment of the Cloverfield film series follows a group of scientists aboard a space station orbiting earth. The scientists find themselves caught in a rip in the fabric of space and time, leading them to question themselves and everything they've known. A departure from the previous two Cloverfield movies, The Cloverfield Paradox is sure to draw in fans dedicated to the series.
14. The Darkest Minds (September 2018)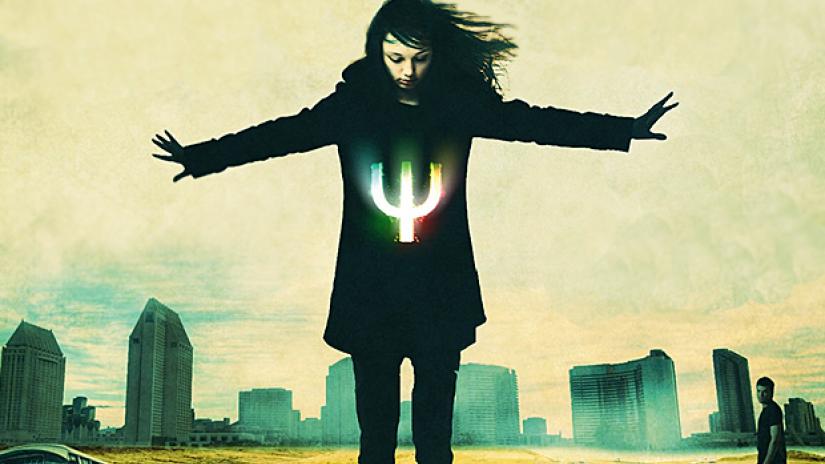 Ruby, the hero of The Darkest Minds, as featured on the the book cover that the movie is based on
Based on the book by Alexandra Bracken, The Darkest Minds follows the story of our teenage protagonist, Ruby. A pandemic has wiped out nearly all of America's children and those who have survived find themselves now imbued with strange powers beyond their control. Fearing these survivors, the government has placed them in internment camps. Ruby and a group of survivors escape the camp and embark on a journey to what they believe is their last safe-haven. A movie sure to entice younger viewers and featuring a cast of fresh-faced actors, The Darkest Minds tackles issues of identity and belonging.
13. Mute (February 2018)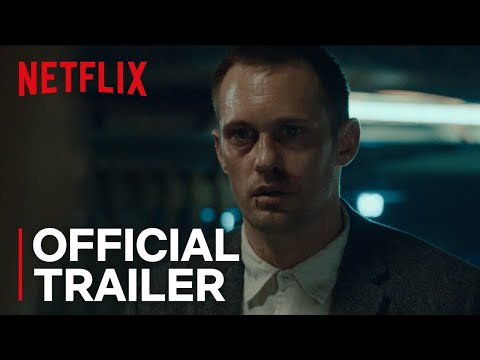 The eerie and disturbing trailer for Netflix, Mute
Starring Paul Rudd and Alexander Skarsgård and set in a futuristic Berlin, Mute tells the story of Leo Beiler as he searches for his love, Naadirah, who has suddenly disappeared. Leo finds himself drawn into the dark criminal underworld of Berlin, unsure of who he can and cannot trust, as he searches for Naadirah and the truth. With superb acting and stunning visuals, Mute is sure to delight sci fi and crime thriller fans alike.
12. Alita Battle Angel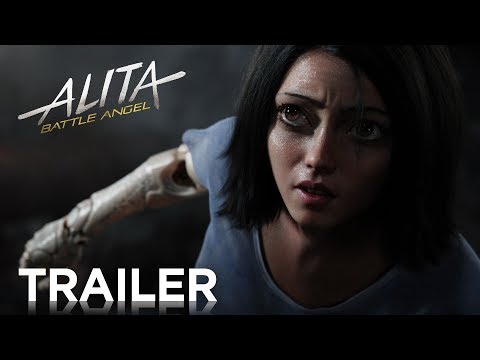 The hauntingly beautiful new trailer for 'Alita Battle Angel'
Based on a Japanese manga of the same name, Alita Battle Angel follows the story of the titular character. Recovered from a scrap heap, Alita has no recollection of how she got there or who she is. However, Alita soon realises that she possesses superior fighting skills that she will have to utilise to protect herself and those she loves.
11. Captive State (August 2018)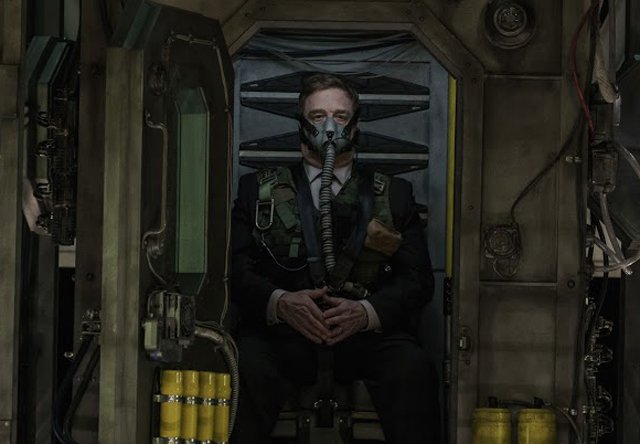 John Goodman is disturbing in the trailer for the dystopian movie, 'Captive State'
Starring John Goodman and Vera Farmiga, Captive State is a unique piece of science fiction theatre. Set a decade after extra-terrestrial occupation, authoritarian rule has taken over society. Captive State follows the lives of those who support and those who oppose this new ruling class. Set to have a visceral and gritty atmosphere, Rupert Wyatt's new picture will find relevance in today's society.
10. The Predator (August 2018)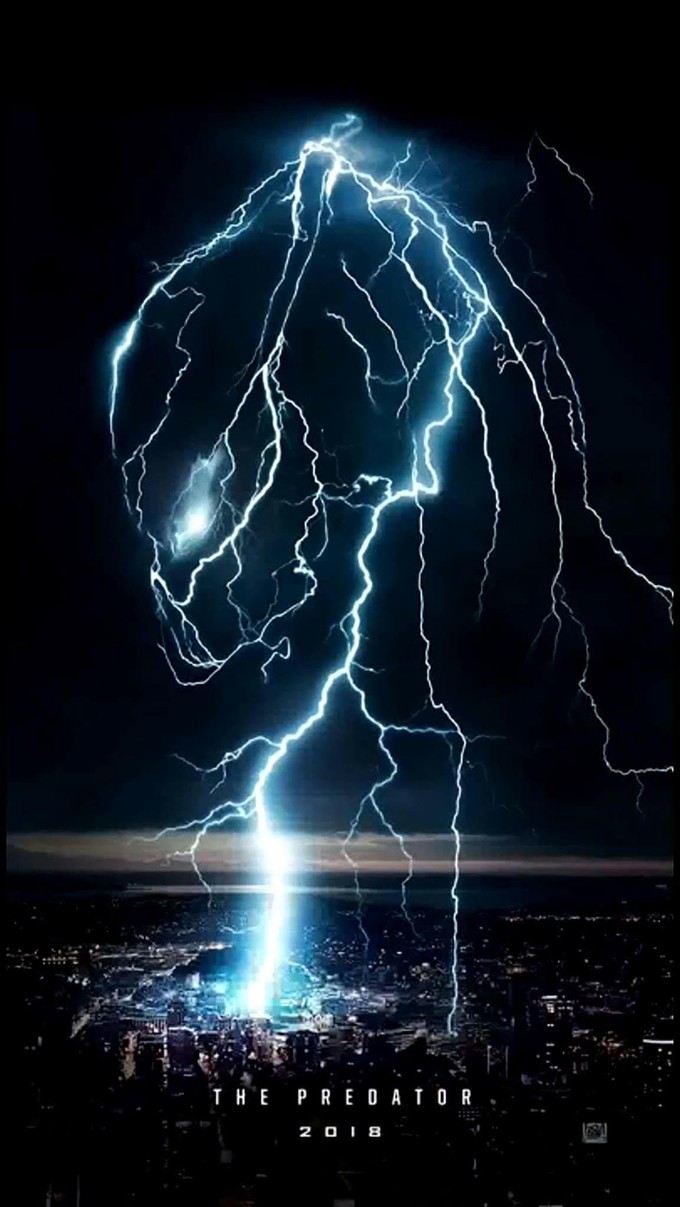 The titular enemy of the latest Predator instalment
As the fourth instalment in the Predators film series and between Predator 2 and Predators, The Predator expands greatly upon the Predator mythology as hierarchy and class are expanded. The movie follows a group of war veterans plus a mother and son, who find themselves embroiled in a fight between different classes and hybrids of Predators, and ultimately their chance for survival. Breaking away from the traditional alien horror style, The Predator takes a fresh turn blending comedy and action.
9. Inversion (2018)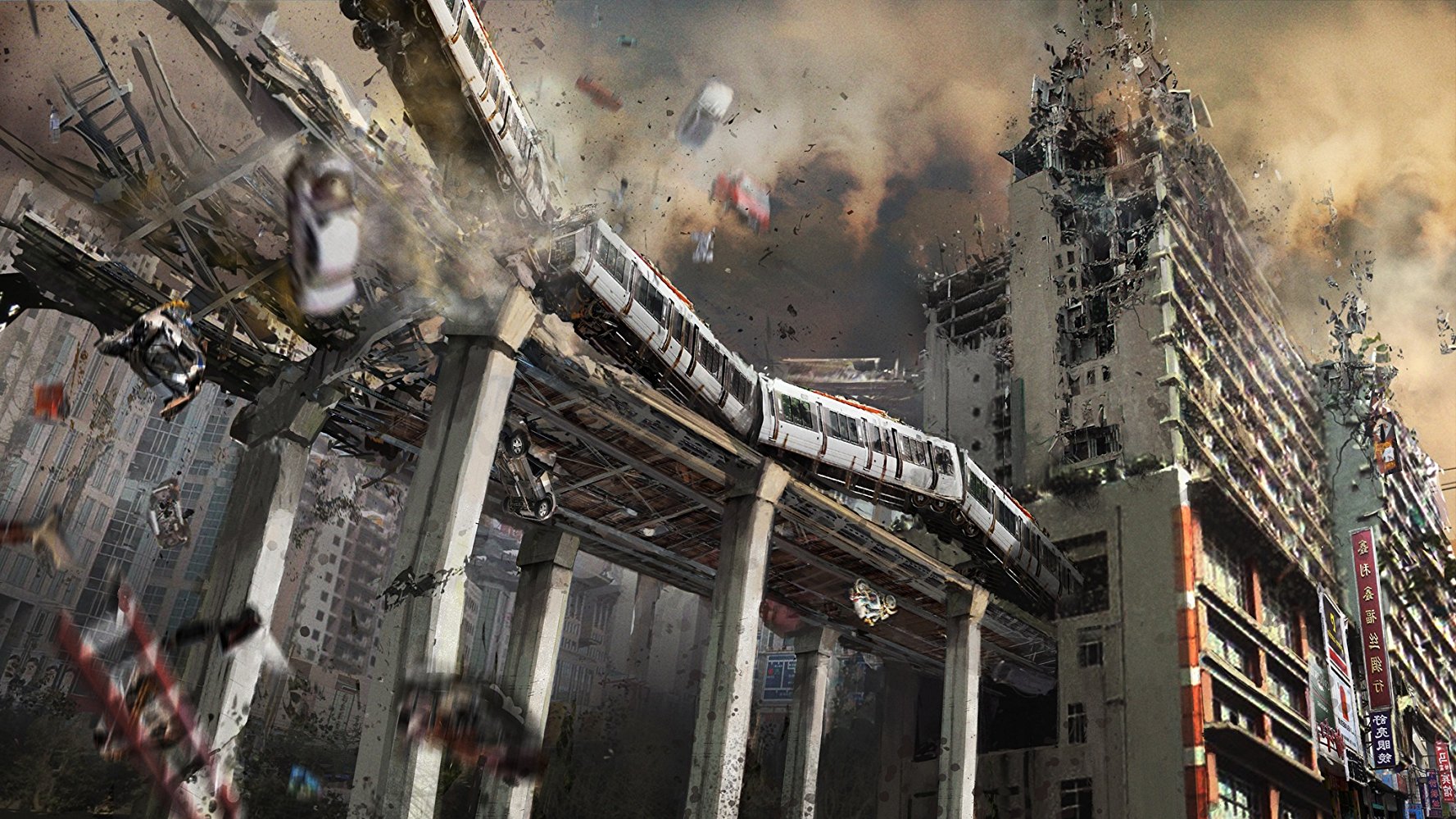 The eagerly anticipated, gravity-defying, Armageddon-style movie, 'Inversion'
Although much remains unknown about the movie, Inversion looks set to be another Armageddon themed movie. Earth is facing crisis as gravity inexplicably seems to be disappearing and world leaders anticipate mass global destruction and death. The movie follows Samuel L Jackson as a streetwise bad boy who partners up with Yifei Liu, a young Chinese physicist who believes she can stop the deadly event. While not much is yet known about the film, Inversion looks set to be a thrilling sci fi movie.
8. Rampage (2018)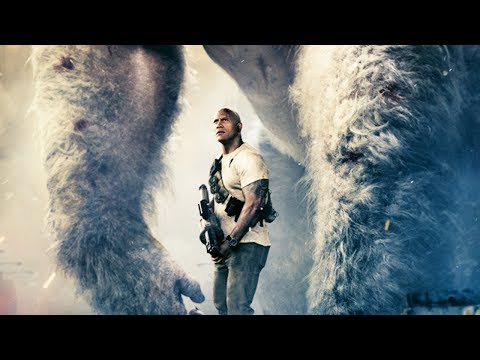 Dwayne Johnson as the protagonist in the new trailer for 'Rampage'
Taking inspiration from the video games of the 80s and 90s, Rampage follows Dwayne Johnson and Naomie Harris as they search for an antidote for the mutated George, Ralph and Lizzie who are rampaging across North America. Delivering explosions, monsters and unparalleled destruction, Rampage is set to be a one-off, action packed romp to while away a few hours.
7. Maze Runner: The Death Cure (January 2018)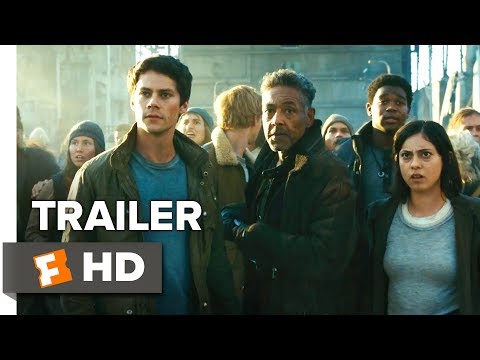 The triumphant finale to the Maze Runner saga, 'Maze Runner: The Death Cure'
In this final instalment to the Maze Runner Saga, we follow our protagonist Thomas as he and his group of Gladers set out on a mission to enter the Last City. Searching for a cure against the deadly disease known as 'Flare' and to save one of their own, they enter what may the deadliest maze yet. Packed with action and heart, The Death Cure is thought provoking, ever so slightly emotional, and guaranteed to leave fans satisfied with the saga's conclusion.
6. Annihilation (February 2018)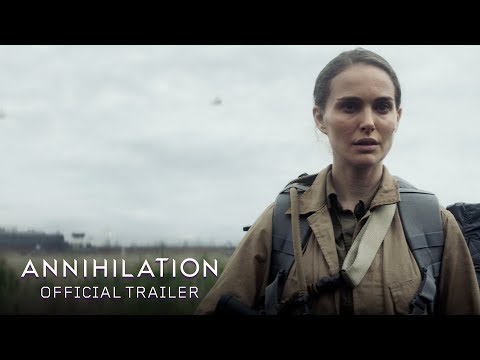 Natalie Portman as scientist Lena in the eerie thriller, 'Annihilation'
Based on the Southern Reach Trilogy by Jeff VanderMeer, Annihilation is a tense and surreal sci fi thriller starring Natalie Portman as our main protagonist. An alien shield dubbed 'The Shimmer' has settled over a park; Portman heads a crew of scientists who enter The Shimmer to determine what it is and why it's there. Once inside, the crew realise that not everything is as it seems as the terrain, and themselves, begin to change under the influence of the alien space.
5. Pacific Rim Uprising (March 2018)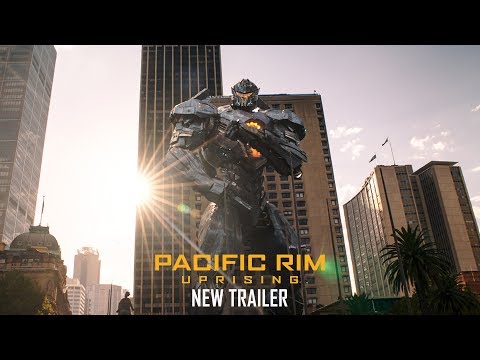 The Kaiju are back in 'Pacific Rim Uprising'
The Kaiju have returned and it's the turn of the next generation to defend earth. Uprising follows Jake Pentecost, son of Stacker Pentecost, as he joins up with his father's old protégé, Mako Mori. Together they lead a team of new Jaeger fighters to take on this new threat. Expect an action-packed thriller with big monsters and bigger explosions.
4. Jurassic World: Fallen Kingdom (June 2018)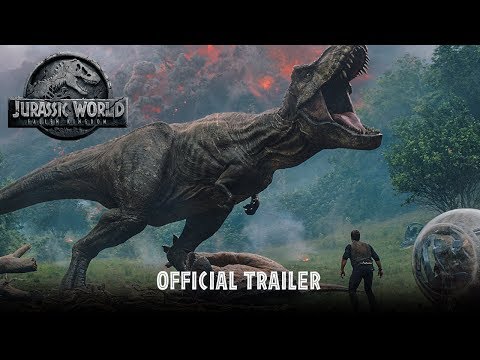 Bigger, badder dinosaurs in the new 'Jurassic World trailer'
Set four years after Jurassic World, Isla Nubar's volcano threatens to destroy the whole island and all creatures on it. Fallen Kingdom reunites main protagonists Owen and Claire who attempt to rescue the dinosaurs from the island, particularly Owen's last surviving raptor, Blue. As the rescue operations begin, Owen and Claire uncover an altogether much more sinister plot that could put dinosaurs at the top of the food chain.
3. Ready Player One (March 2018)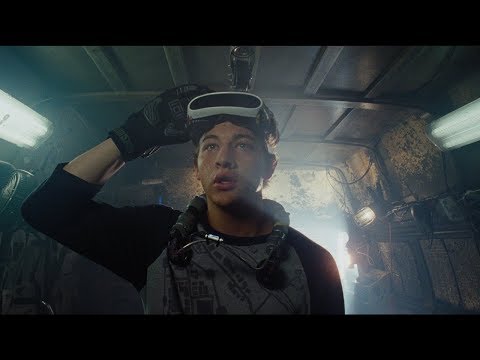 Trailer for Spielberg's nostalgia driven, 'Ready Player One'
Set in a dystopian future where reality is a harsh and unforgiving landscape, Wade Watts immerses himself in the virtual world of The Oasis where he can be anyone and do anything. Following the death of The Oasis' creator, Wade embarks on an adventure to find the hidden Easter Egg in the virtual world. However, it becomes clear that there is more at stake than money and Wade soon finds himself embroiled in a bitter fight for world domination. Packed with 80s pop culture references, this movie will certainly appeal to mature sci fi fans.
2. Mortal Engines (December 2018)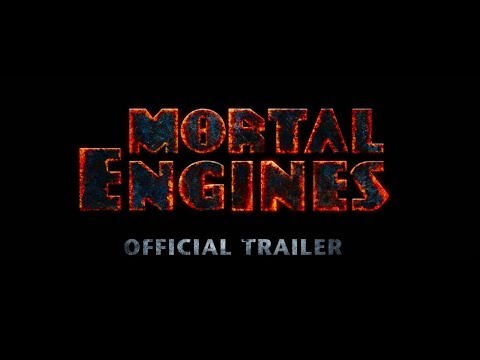 The trailer for post-apocalyptic movie, 'Mortal Engines' paints a fantastical yet eerie future
Based on the series by Philip Reeve, Mortal Engines is set in a post-apocalyptic future where cities and towns have become mobile entities. Much like predators and prey, cities rove across the landscape devouring smaller towns in order to harvest them for manpower and resources. In true Peter Jackson style, the film anticipates becoming the first in a saga of movies based on the books.
1. Solo: A Star Wars Story (May 2018)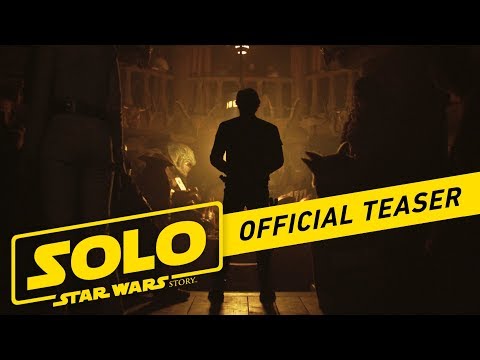 Let's not get cocky, but the new trailer for 'Solo: A Star Wars Story' is guaranteed to amaze fans.
Everyone's favourite intergalactic smuggler gets his backstory told this year. The movie follows a young Han Solo as he embarks on a series of daring adventures throughout the criminal underworld. During his journey we see Han Solo meet up with his future right hand wookie, Chewbacca, and the gambler, Lando Calrissian. Solo is set to be a fantastic adventure for both old and new comers to the Star Wars universe.
With many familiar sci fi juggernauts getting new instalments this year and new sagas making their big film debuts, 2018 looks set to be an exciting year for sci fi fans of all degrees. Personally, I'm ready to get nostalgic over Ready Player One and Rampage.
You may also be interested in: