Witcher 3 Gameplay: Page 9 of 13
Updated: 12 Jun 2015 2:15 am
Let the hunt begin!
World
The Witcher 3 gameplay features a world in constant flux depending on your choices in the game. Its vast, open world is about 35 times the size of Witcher 2's. Free of barriers and loading times, you can roam this world without interruption.
The game world is composed of regions dotted with communities, such as small villages and larger towns. Each region poses unique threats, as well as opportunities, to players. They're also diverse in culture and appearance.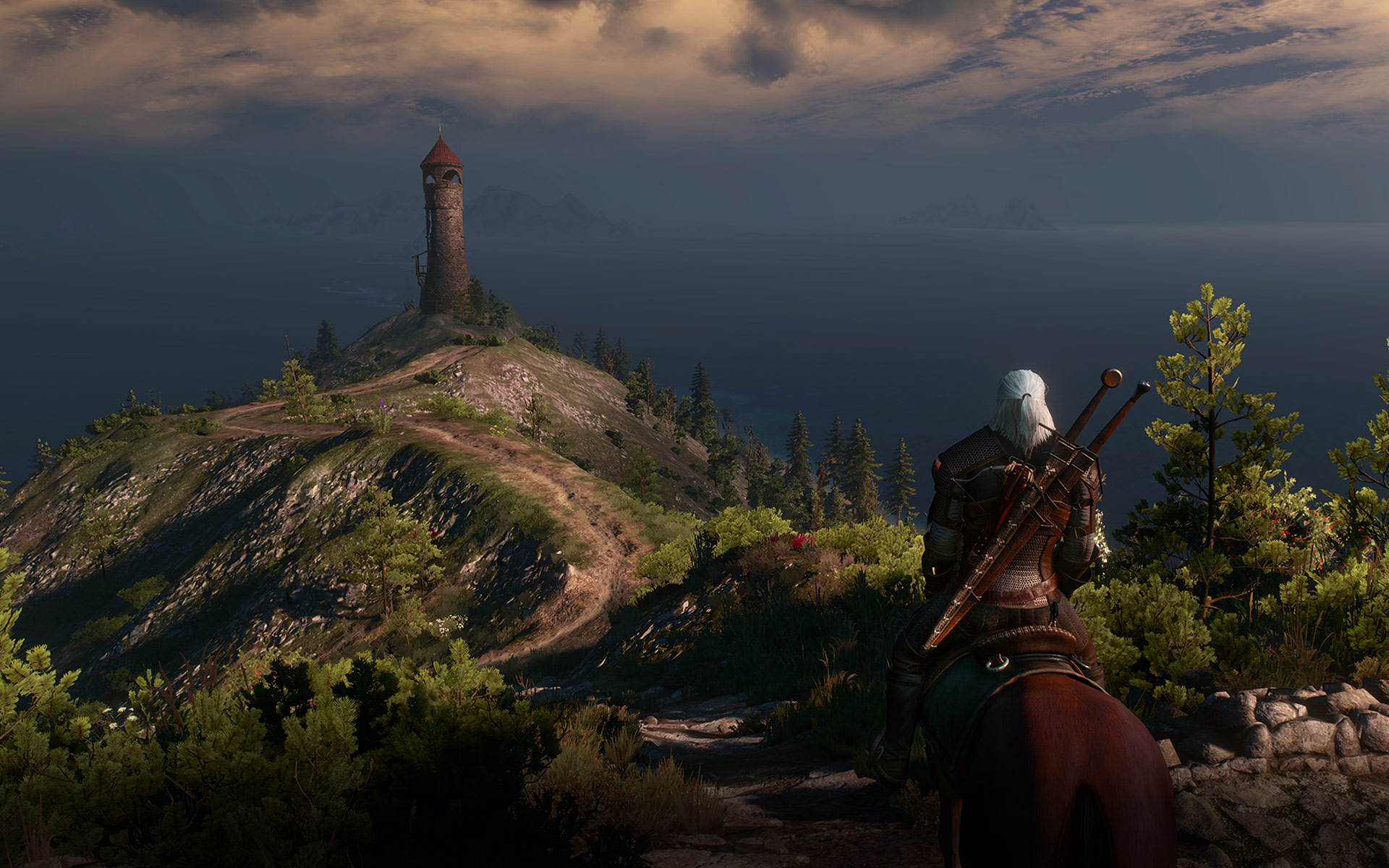 I hope that tower isn't haunted
The two largest areas where you'll spend a majority of your time are Velen/Novigrad and the Skellige Isles. Other areas include White Orchard and the Vizima Palace.
Accessing the world map reveals a mind-boggling number of points of interests, including quests, secret treasures, vendors, bandit camps, monster nests, and Places of Power that award Geralt with Ability points. There are so many activities to plunge into that you'll routinely find yourself straying from the main quest to do something for a villager or two in need of your assistance.
Moby Dick says hi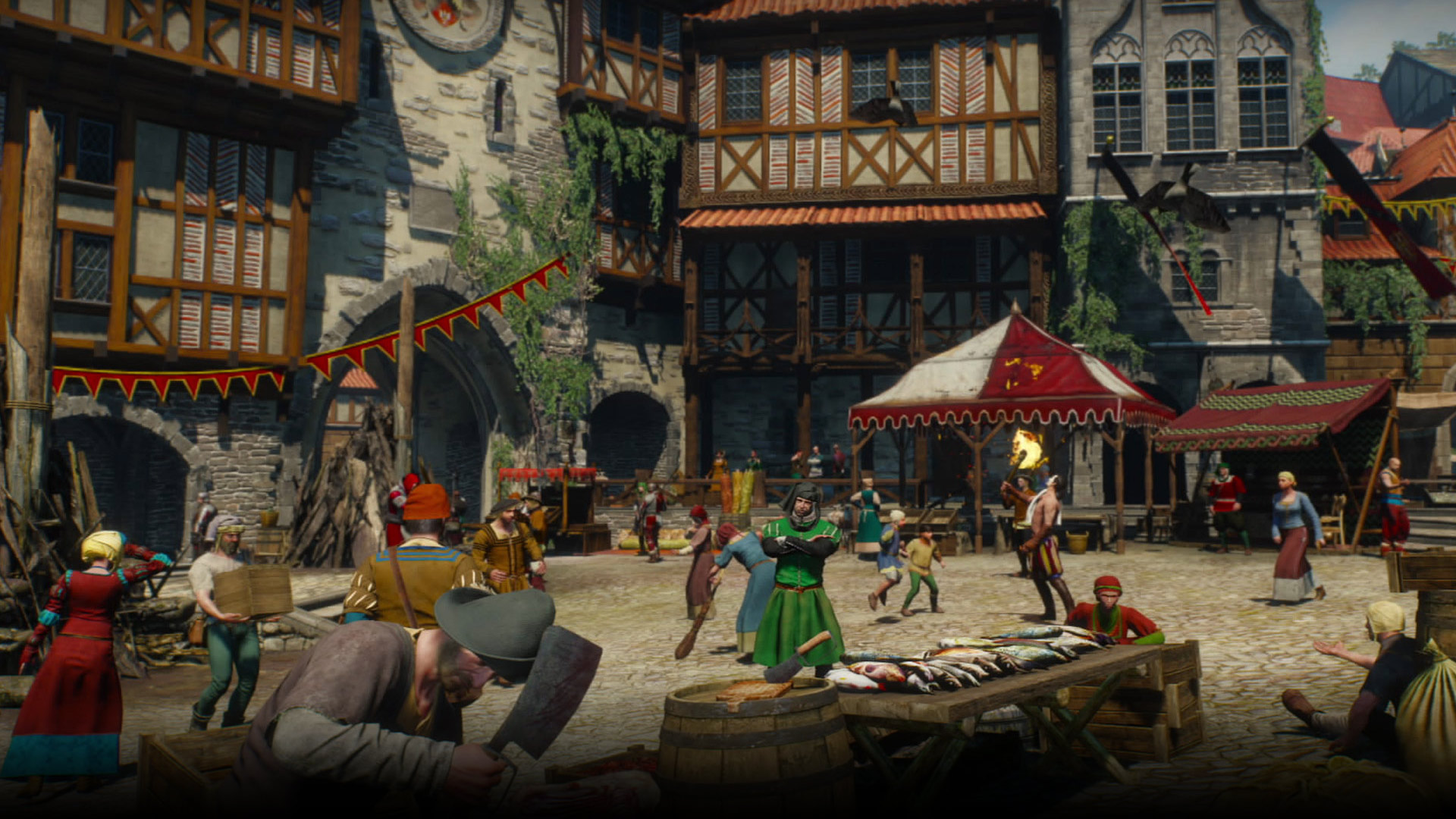 These villagers sure know how to have fun
Image Gallery