Who's That Little Girl in Logan?
Updated: 23 Jun 2017 9:34 am
She certainly looks like the focus of this film (other than Logan of course...)
So what have we seen so far?
If you happen to have seen all of the trailers for Logan , but haven't seen the movie for yourself you just might be wondering who exactly the little girl we've been seeing is, and what part she takes.
We've seen quite a bit about whom this mystery girl might be, but nothing really solid. If we take the time to break it down we at least have a fair amount to go on – though it's all speculation.
It seems more than safe to assume that she is a mutant who is very akin to Logan, if not identical then pretty damn close in her powers. The trailers clearly show her with her own pair of not so cute claws that make short work of anyone in her way. It also appears she has had to use them to defend herself a fair amount already and is prone to fits of feral savagery when confronted – just like a little Wolverine.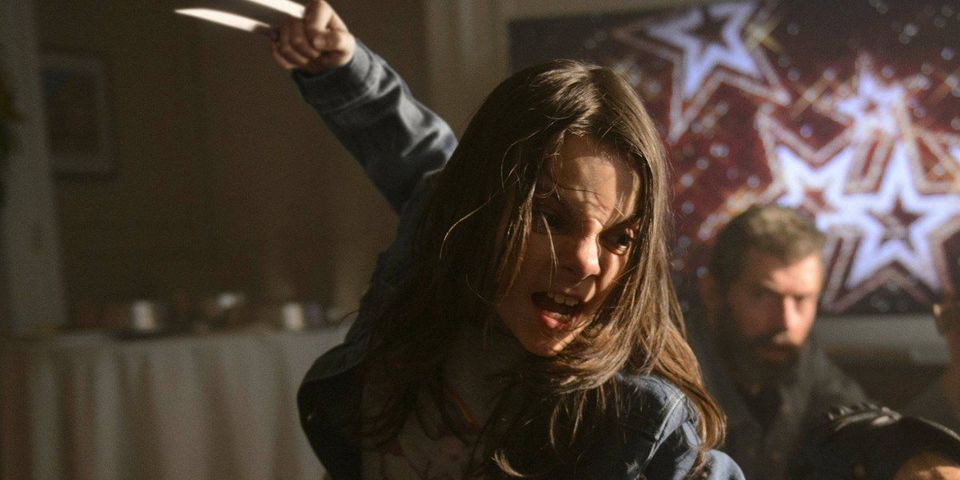 Such an adorable little face.
So is she Logan's daughter or something?
Again, your guess is as good as mine. The trailers themselves whilst tantalising and very good don't seem to give too much away aside from the fact she is very much like him and they end up spending time trying to survive together, encouraged by Professor X who also features.
Whilst it seems very unlikely that she is Logan's literal daughter, it could be quite possible that she has been made from his DNA or something else 'scientific' that gets explained in the film. If it is all just a coincidence then that would be quite the surprise, but I don't see that happening.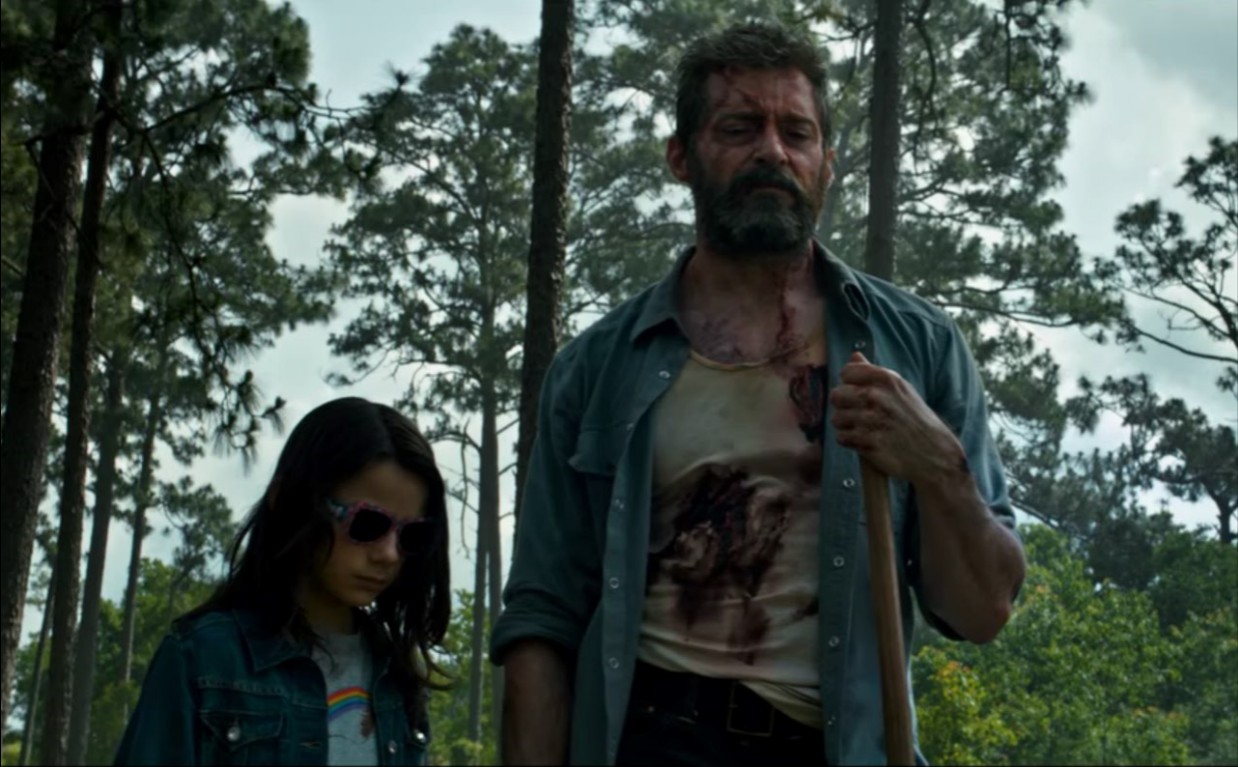 Happy bonding times.
Deadly duo?
No matter what the possible biological relationship is between these two it seems clear enough that the majority of the film is going to be about the two of them coming together and Logan becoming a guardian of sorts or maybe even a mentor figure to her. 
A part of me hopes that this won't just be the typical kind of film we've come to expect from these types of relationships, but then again the trailer doesn't seem to set many of these expectations and it definitely looks like they'll be doing more than a little killing together.
With the 'R' rating and great reviews rolling in I'm fairly confident that this isn't going to be a run of the mill film, especially with what is Hugh Jackman's final appearance as Wolverine - this is really one you don't want to miss.
You may also be interested in:
5 Great Apocalypse Movies You Should See
10 X-Men That Deserve to Hit the Big Screen
Image Gallery