Devil May Cry 5 Release Date, Gameplay, Trailers, Story, News
Updated: 11 Sep 2018 8:57 am
The latest news about gameplay, graphics, and features in Devil May Cry 5 (2019).
Announced E3 2018
Release date set for March 8 2019 before April
Scheduled to launch on Xbox One, PS4, and PC
Playable demo will be available at Gamescom 2018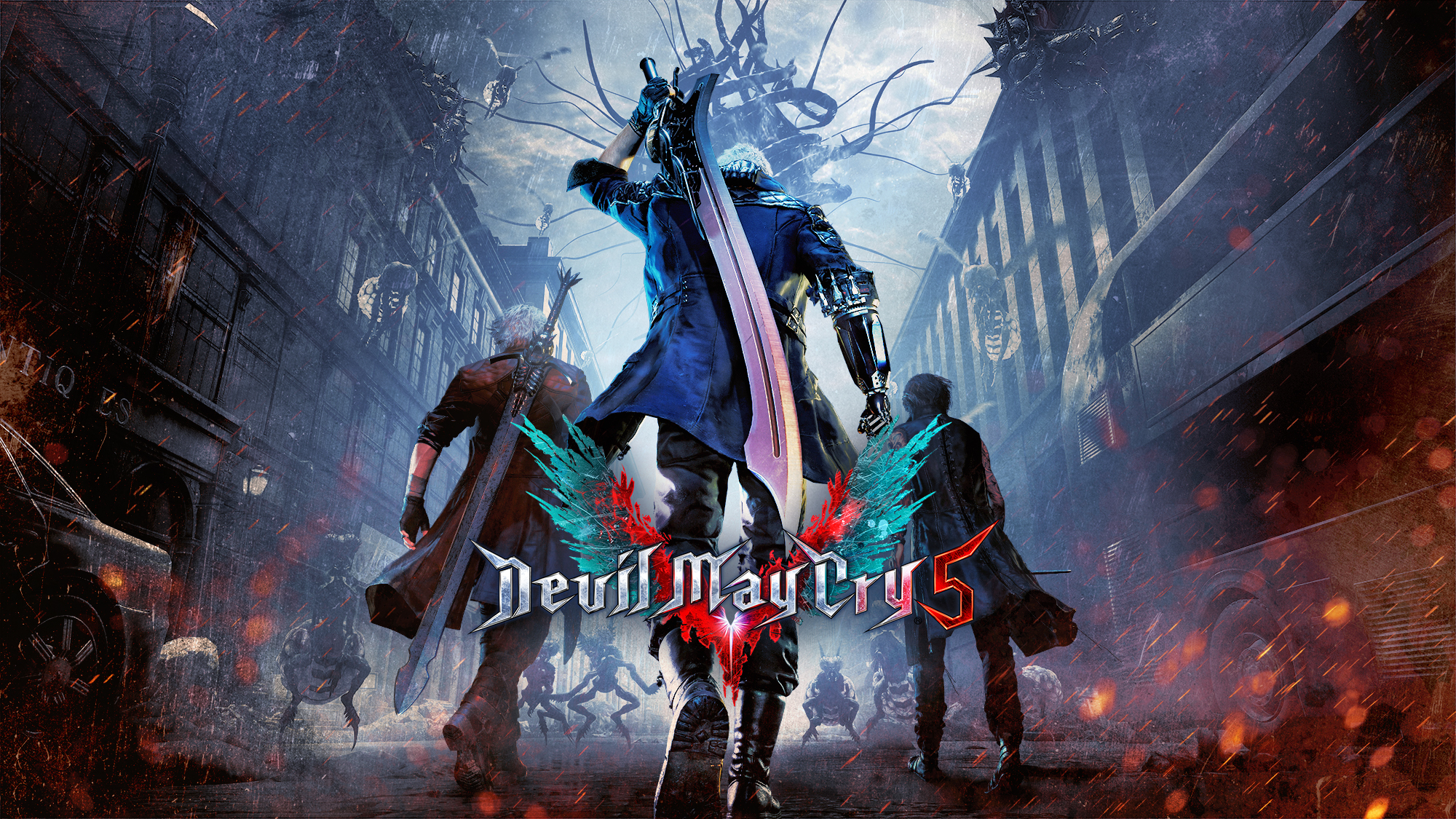 Play as three different demon hunters with unique move-sets in the latest installment in the Devil May Cry series.
It's time to get your chaps and buckled trench coat ready for the satanically stylish installment of Devil May Cry 5. Taking place years after the events of Devil May Cry 4, Classic Dante and Nero are back and ready to rise up against a new demonic invasion plaguing humanity. In this direct sequel to the 4th installment, Nero is taking the demon hunting business on the road with a white van equipped with the neon sign from the original Devil May Cry shop, which was a gift from Dante.
Coming along for the ride is Nero's new companion Nico, the creator of Nero's new arm. It's not clear yet how big of a role she'll play in the game, but if the trailer is anything to go by, you can look forward to having her as another wise-cracking woman that's running the show from the sidelines.
Devil May Cry 5 is set to release in Spring 2019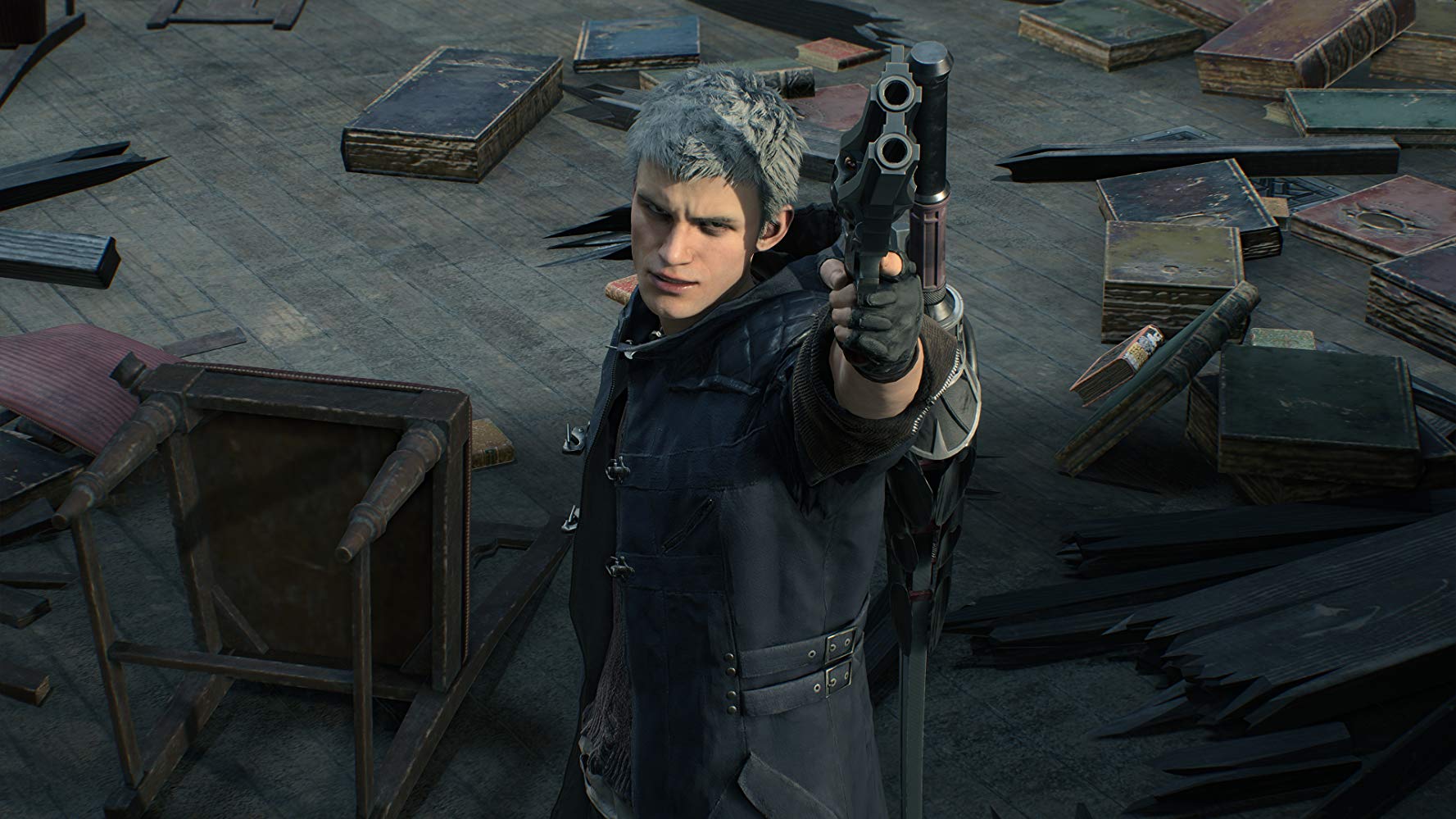 Nero is back in action in Devil May Cry 5 sporting a new arm and a new look.
Dates on the development history are a little hard to come by, but in an interview with director Hideaki Itsuno he mentioned that the idea to continue the franchise story with Devil May Cry 5 happened after developers finished working on the special edition of Devil May Cry 4 in 2015. This stylish action game is coming at you courtesy of Capcom's new RE Engine that debuted in 2017 with Resident Evil 7.
The playable demo was available at Gamescom 2018 in Germany. The demo runs a total of 15 minutes and from the footage available we're seeing tons of new moves from Nero, combined with the classic gameplay mechanics from previous installments. There's no word yet on when the demo will be released worldwide.
Devil May Cry 5 Gameplay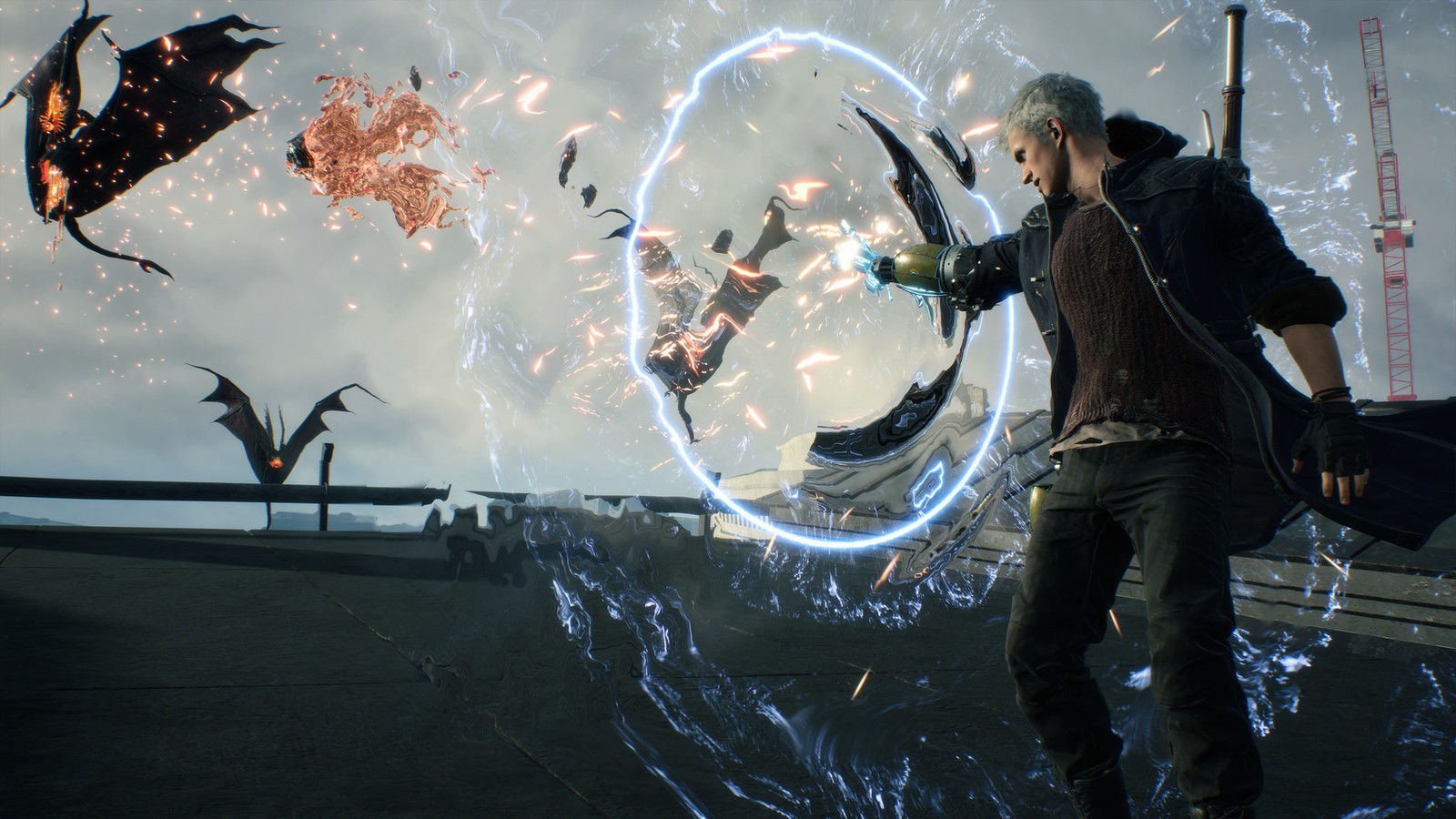 Nero uses his new arm, the Devil Breaker in one of the new modes.
Devil May Cry 5 is carrying on the tradition of supremely satisfying hack and slash gameplay. Nero's old Devil Bringer has been replaced by a new arm called the Devil Breaker. His arm will have all new special abilities that we haven't seen before. Although no official word has come out on what these abilities may include, you may already be able to spot some of the uses in the E3 launch trailer. If you take a close look at official videos, you can see Nero's arm flashing different colors ranging from blue to red, grabbing and pulling enemies in from a distance, and trapping enemies in a mysterious purple orb with gears. At one point you can even see him skating around on his arm as it's propelled through the air with jets, proving that the skills available for his arm are going to go far beyond what we were working with in Devil May Cry 4.
Word on the official site also mentions that Nero, Dante, and a third unknown character will all be playable in this game. From what we can see in official art, Nero will be back with his iconic sword the Red Queen and Dante will be equipped with the reliable Rebellion. As always, both Nero and Dante also feature variations on their starter guns. We may see more info on upgrades to the ranged weapons in future updates.
Bucking the recent trend of other AAA titles, Devil May Cry 5 was only announced with a single player mode. Although you will be able to play as three separate characters with three unique play styles, as of June 2018 it's unclear if this will be based on different story modes similar to Devil May Cry 3, or if we'll be playing different characters back-to-back as we did in Devil May Cry 4.
Devil May Cry 5 Trailers
E3 Announcement Trailer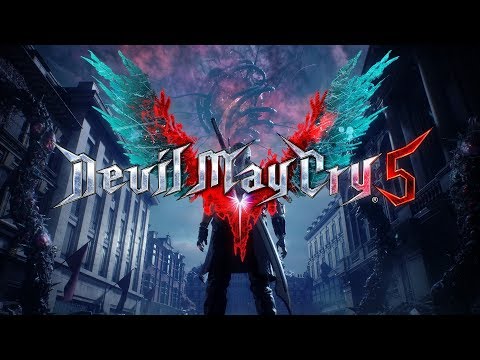 Gamescon 2018 Trailer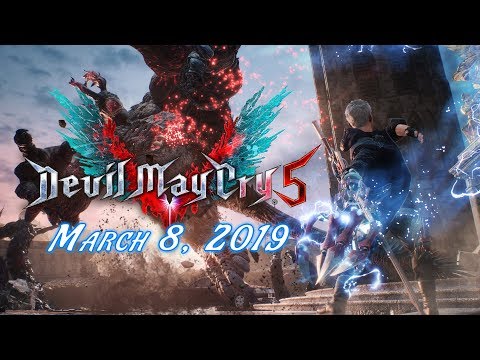 Devil May Cry 5 Development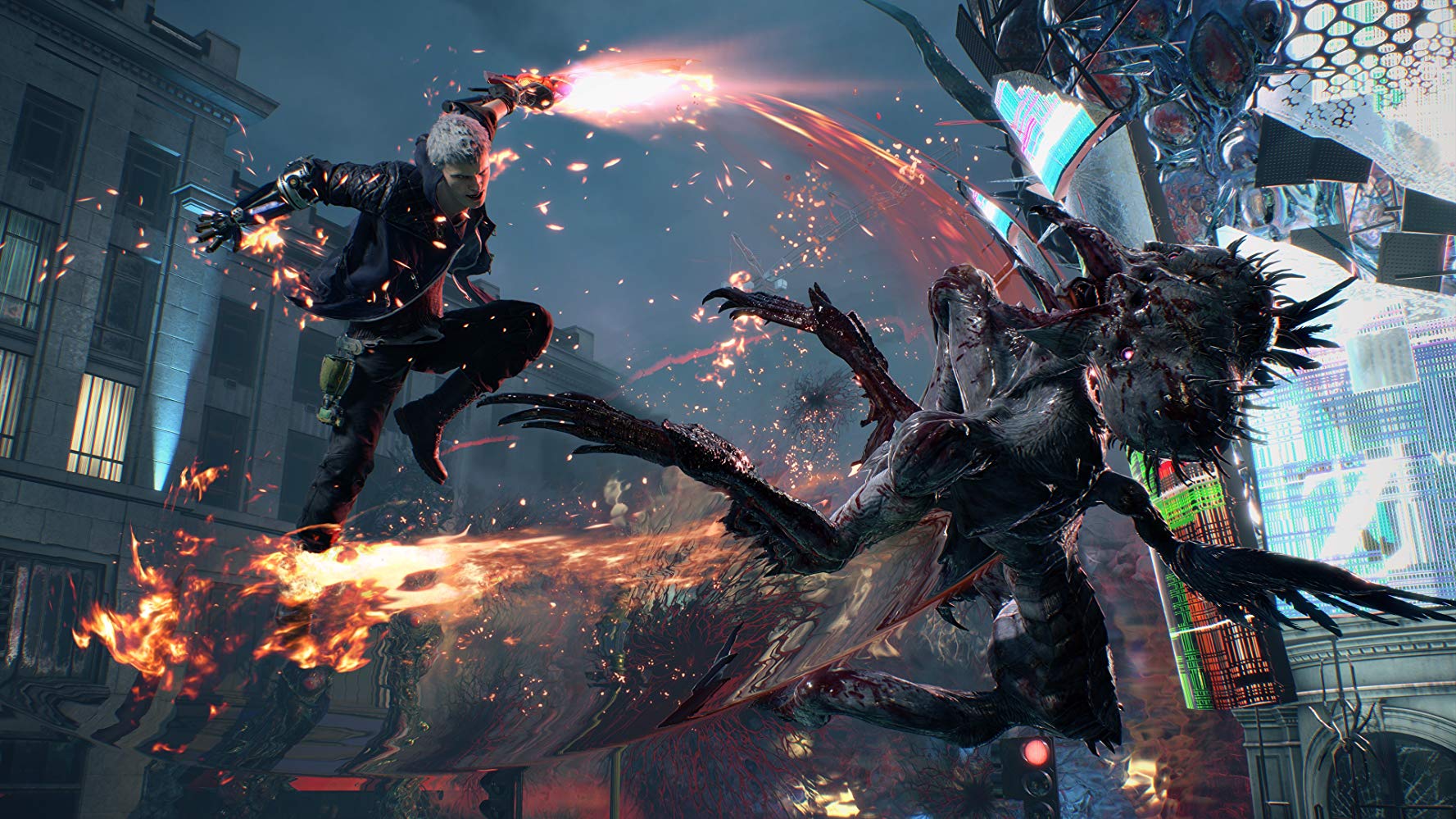 Nero takes The Red Queen on the road to take names and slay demons.
So far we know that Hideaki Itsuno is directing Devil May Cry 5. He's known for his directorial work on games 3 and 4, and as a supervising director for the DMC reboot. Info on the official website shows that he's joined by the famed Tatsuya Yoshikawa, who is most notably known for his work on the Breath of Fire and Mega Man series, in addition to his work as a character designer on Devil May Cry 4.
Since this game is all about style, they've chosen to go with a photorealistic graphics. Early on Itsuno said that this raised some challenges in avoiding an uncanny valley effect when characters appear in action, so the team had to take extra care to make sure the movements worked well with the increased graphical realism.
Per a translated interview from Famitsu listed on WCCFTech, official word has confirmed that development of Devil May Cry 5 is already 75% complete as of June 2018.
Devil May Cry 5 News
Official site: http://www.devilmaycry5.com/us/
Facebook: https://www.facebook.com/devilmaycry/
Twitter: https://twitter.com/devilmaycry/
Instagram: https://www.instagram.com/devilmaycrygame/
Reset Era Leak (unconfirmed): https://www.resetera.com/threads/leak-massive-devil-may-cry-5-info-poten...
Gamescon Demo gameplay:
https://www.youtube.com/watch?v=Dl41NUIjh18&t=259s
You May Also Like