[Top 15] Upcoming Zombie Games 2020
Updated: 15 Mar 2023 11:24 pm
Arrow vs. Axe
15. Dying Light 2 (PC, PS4, XBOX ONE)
DYING LIGHT 2 Official Trailer (2019) E3 2018 Game HD
As one of the few remaining survivors of the zombie apocalypse, you are infected and must use your uniques set of skills to explore the decaying ruins of the metropolis. Agility, stamina, and endurance are all your allies in this first-person action-adventure. This smash sequel jumps into stores Spring 2020.
Amazing parkour-style gameplay like the original
Gorgeous graphics improve on the first for a highly detailed design
The night brings all sorts of grotesque ghouls for you to fight
The dead pop out at you with the first-person perspective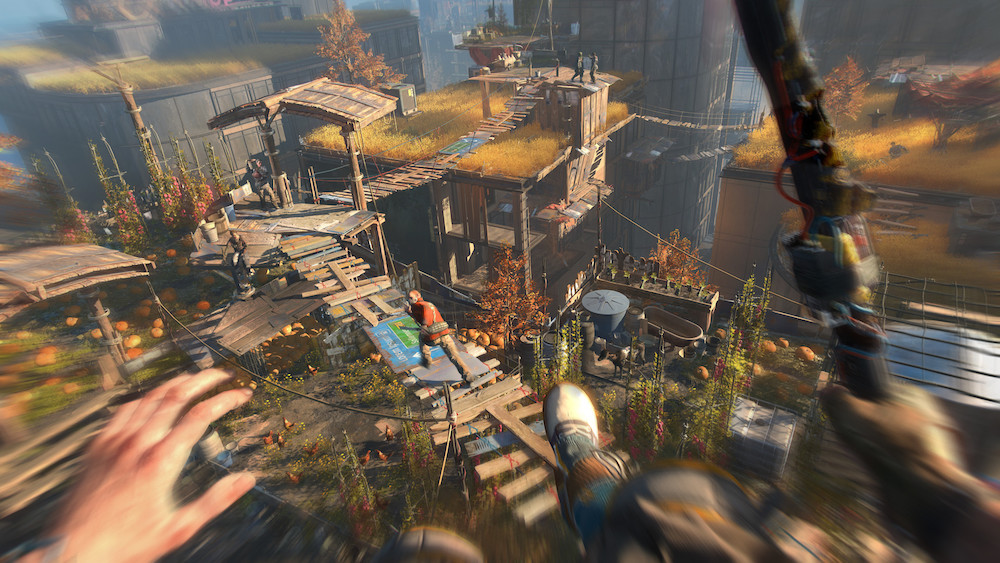 Explore your environment in great detail with your ability to leap and get into the places others cannot
14. Tom Clancy's Rainbow Six Quarantine (PC, PS4, XBOX ONE)
Familiar gameplay mechanics with a brand new atmosphere
Highly detailed stunning visuals
Monsters look absolutely terrifying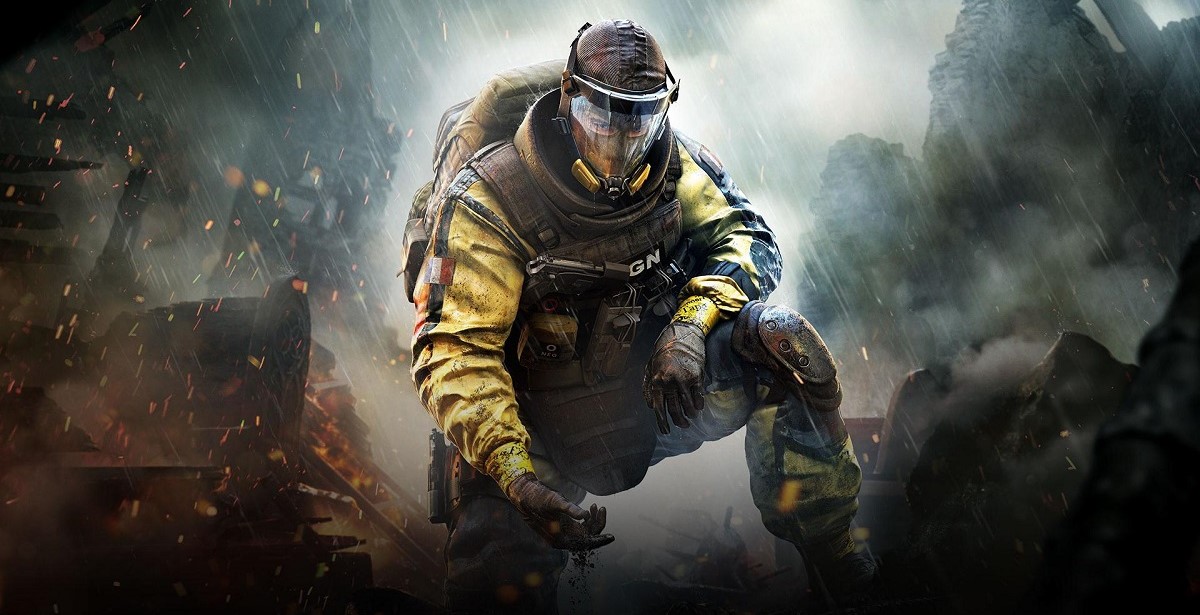 Suit up in protective gear to battle these parasitic pests
Good things come in three's. You'll team up to stop this outbreak from spreading
13. The Last of Us Part 2 (PS4)
THE LAST OF US 2 Joel Trailer (2019) PS4 HD
The fungus infected fiends are back and deadlier than ever in this action-packed follow up to the 2013 smash hit. Use a wide variety of guns and melee weapons or sneak around stealth style to defend against these grotesque creatures. Monsters aren't the only thing you'll have to worry about as a post-apocalyptic cult has formed and threatens your very survival.
A mutated strain of the Cordyceps fungus creates new enemies to ward off
Collect supplements to hone and upgrade your skills
A combination of survival, crafting and stealth makes for engaging gameplay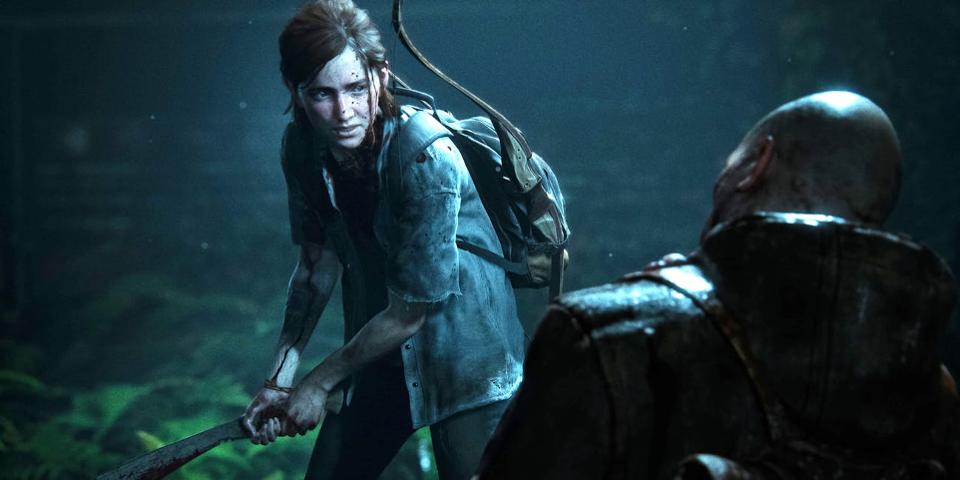 Ellie returns in this unsettling horror sequel with new baddies to battle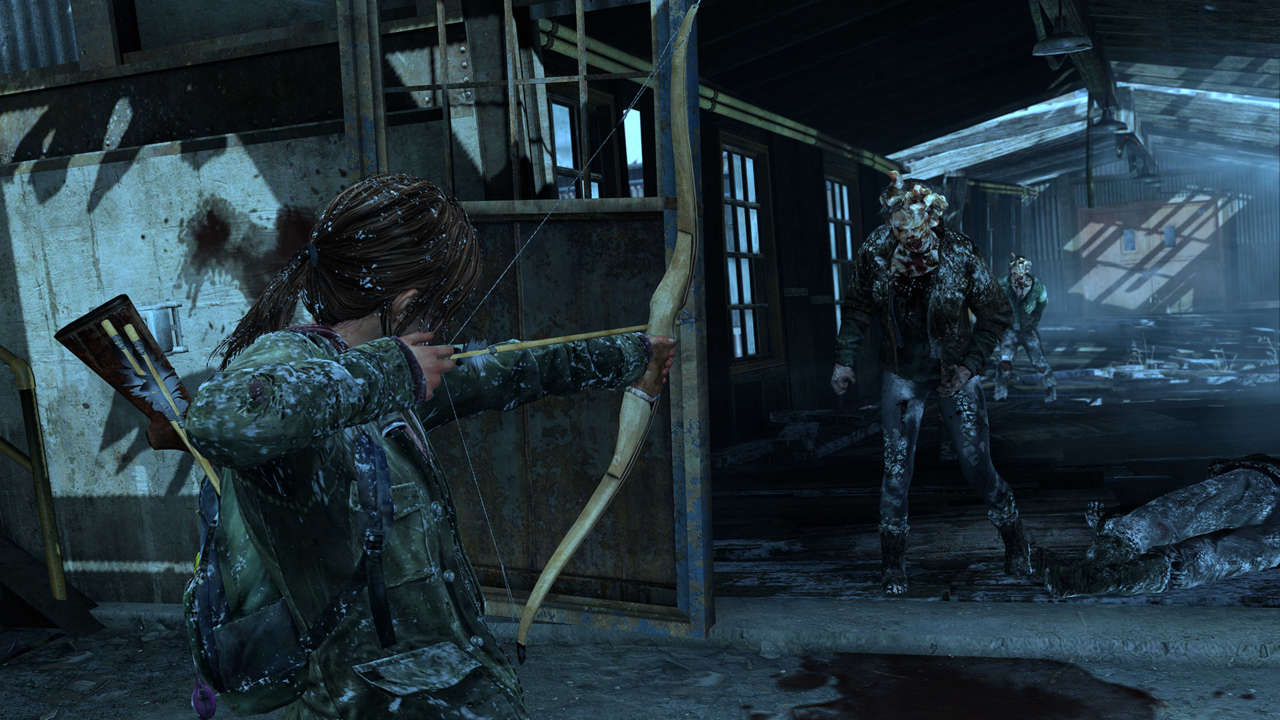 A wide variety of weapons are at your disposal. Just try not to scream.
12. Lab 7: Cold Nights (PC)
Lab 7: Cold Nights Trailer Gameplay + Demo Download
This side-scrolling action-adventure requires you to plan and utilize your environment to progress through each level. Save your coins and the electricity as they are your best defense.
The minimalistic design is simple yet effective
Strategic planning creates cognitive engagement
Wide variety of levels and stages to explore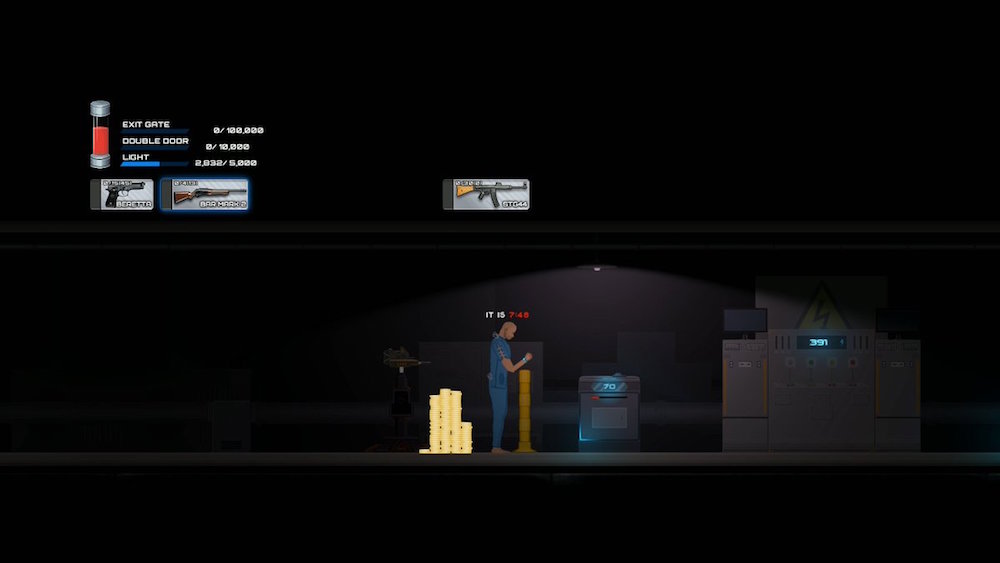 Serve up a good ole fashioned knuckle sandwich to these laboratory monsters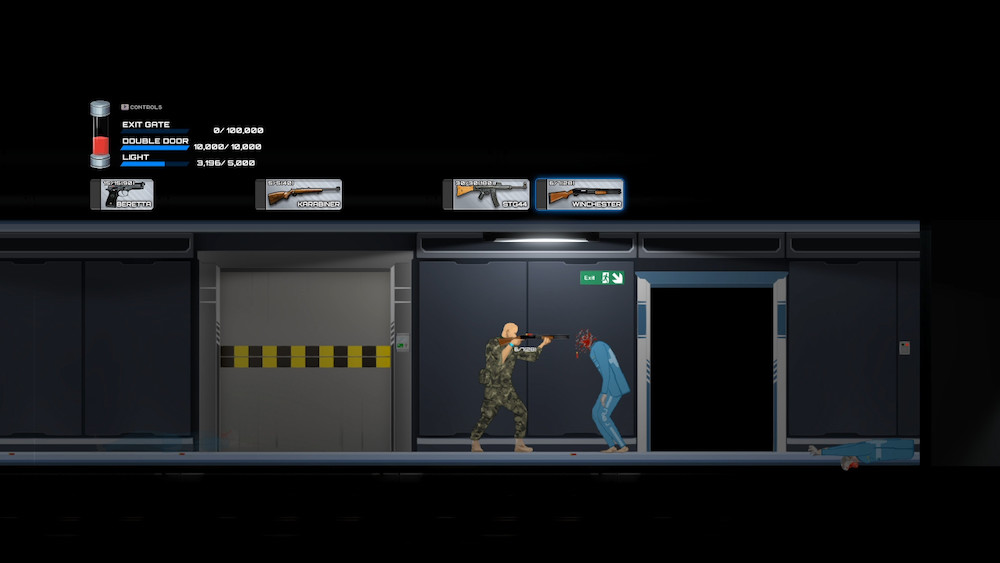 Wasted coins may lead to your demise
11. Dead Pixels 2 (PC)
Trailer - Dead Pixels II
A retro-style side-scrolling shooter, Dead Pixels 2 is set during 1991 in a post-apocalyptic metropolis. Scavenge for supplies and mow down hordes of the undead as you search desperately for an escape. Go it solo or team up, just try to survive.
Synth soundtrack complements the retro-style
Multiple gameplay modes to explore and conquer
Customizable characters add a personal touch to the chaos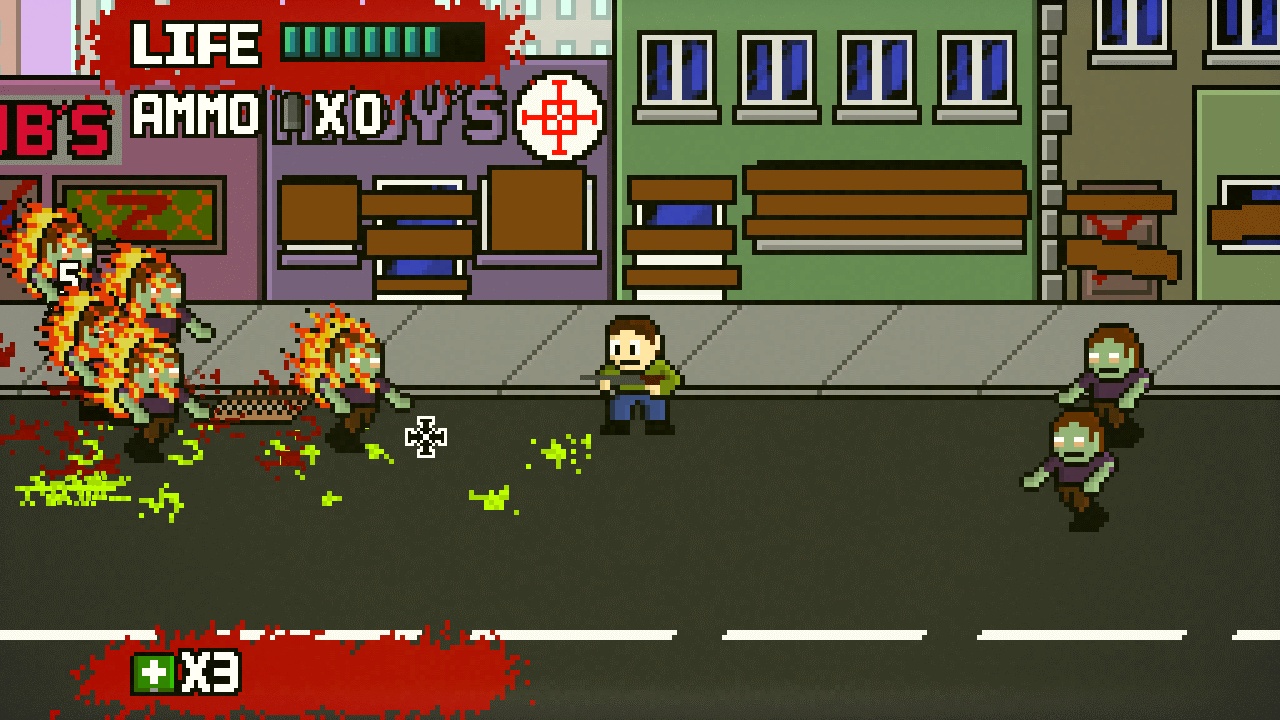 The animated side scroller will scratch that nostalgic itch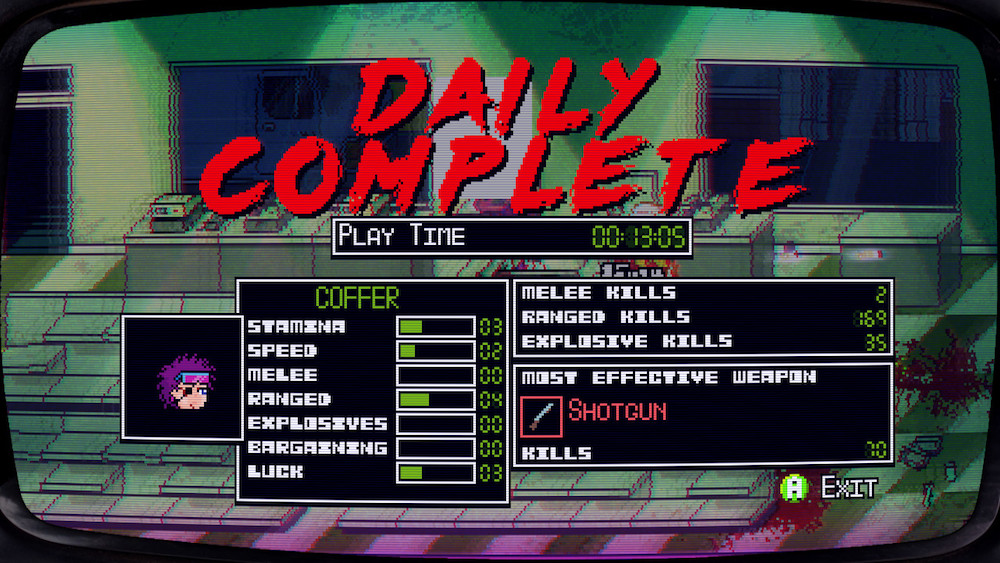 Keep track of your stats to enhance your gameplay skills
10. Scheming Through The Zombie Apocalypse Ep2: Caged (PC)
Scheming Through The Zombie Apocalypse The Beginning - Trailer (Full Voice Acting Update)
As the title might suggest you'll plot and scheme to manipulate the local wildlife to scavenge and split precious supplies. This cartoonish post-apocalyptic strategy game is a fresh take on an old trope and is fit for most ages.
Stylized cartoonish graphics are beautifully rendered
Have others do the heavy lifting for you as you manipulate your survival
Trade to get the highest value for your loot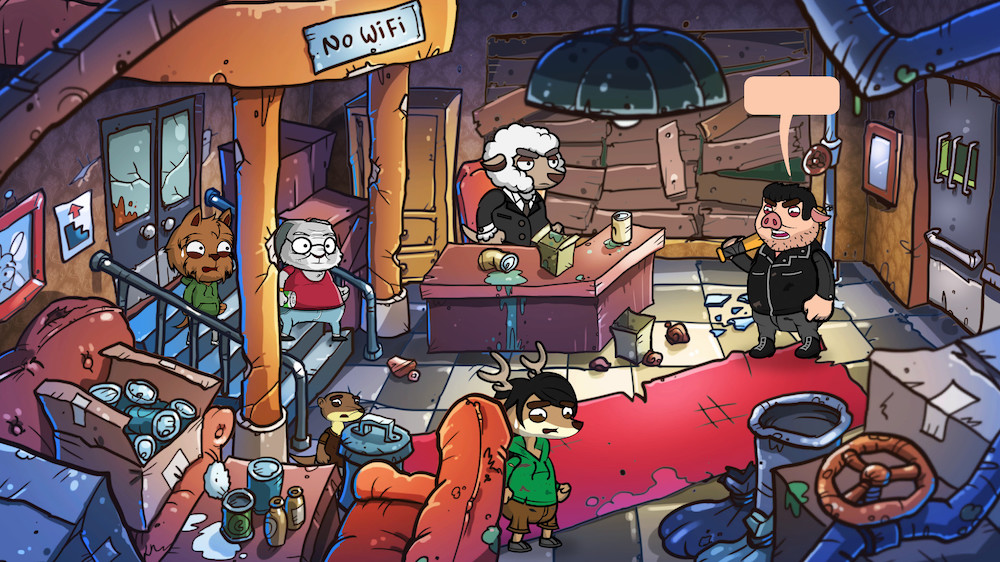 Not your typical zombie survival game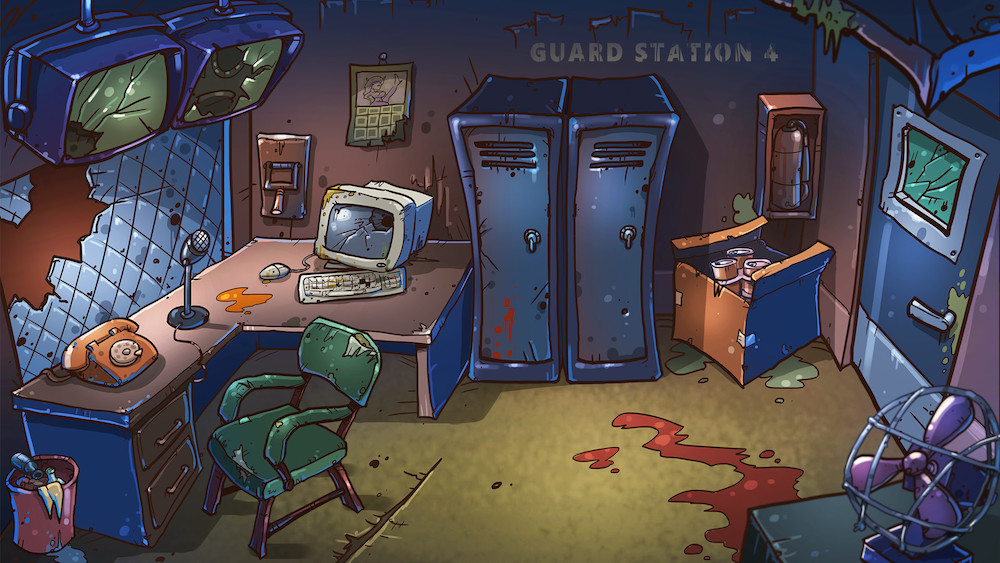 Even cartoons can be bloody entertaining
9. GTFO (PC)
GTFO Gameplay Trailer (2018) New Survival Horror
Your quest to find valuable artifacts is hindered by the presence of terrifying creatures looking to escape and take over the world. Explore the underground complex while gathering tools, weapons and other resources as you fight to survive. Work as a team of four in this co-op first-person action-adventure.
This game packs both horror and action elements
Highly detailed graphics are at the top of its class
A vast environment creates plenty of places to explore
Teaming up is your only chance for survival against these hordes of bizarre creatures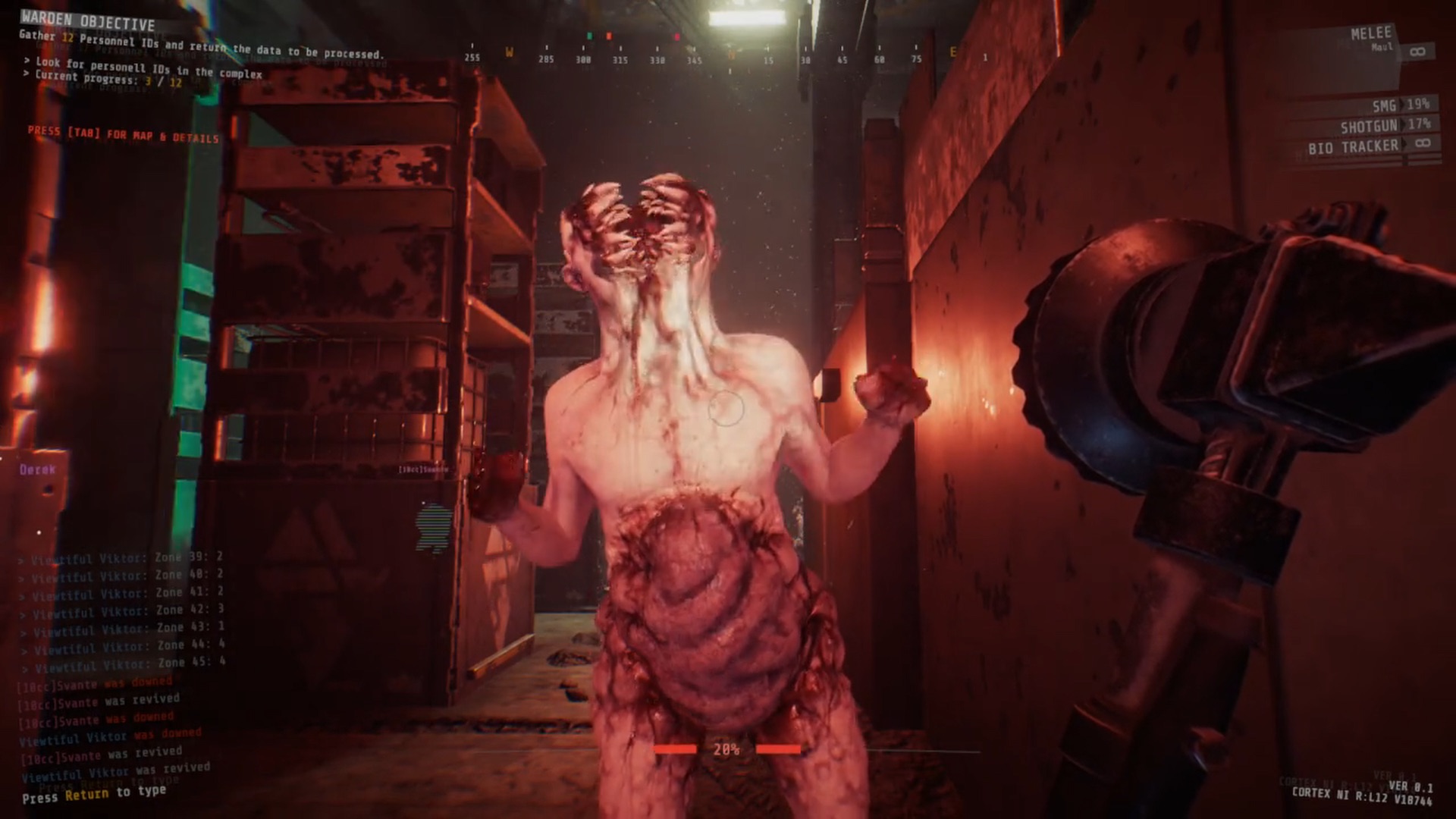 These mutant monsters are far more terrifying than any creature that has been cooked up in a lab
8. Zombie Army 4: Dead War (PC, PS4, XBOX ONE)
Zombie Army 4: Dead War - Official Trailer | E3 2019
As if regular Nazis weren't bad enough, you'll be fighting undead ones in this horror action-adventure. Hordes of zombies stampede the streets of WWII Europe and creep around every corner. Fight alone or with up to three other players to save the world from this never-ending nightmare.
Better your odds of survival by sticking with a group
Exotic locations to explore across expansive environments
Gorgeous graphics show off highly detail enemies and settings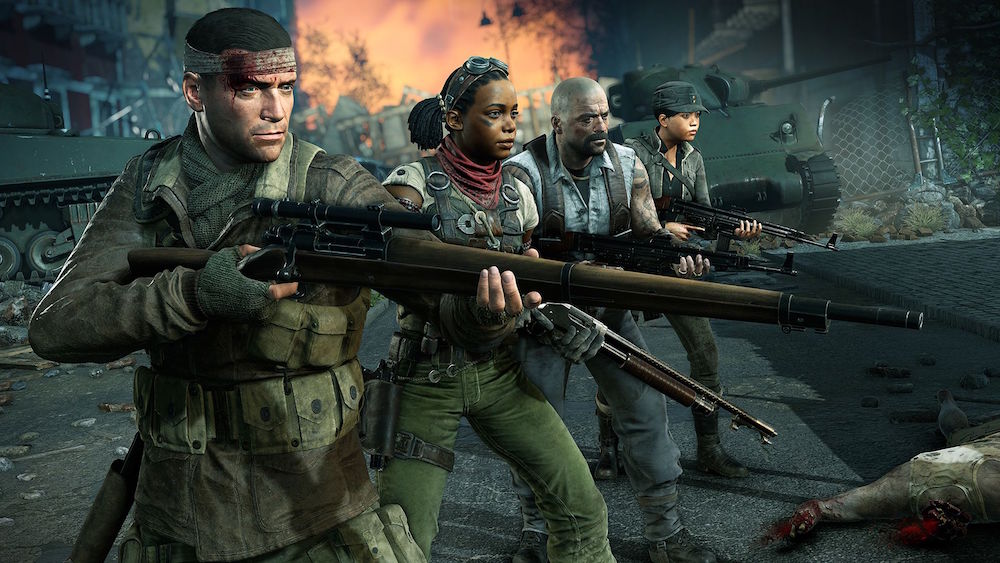 There's safety in numbers. These war-time warriors have your back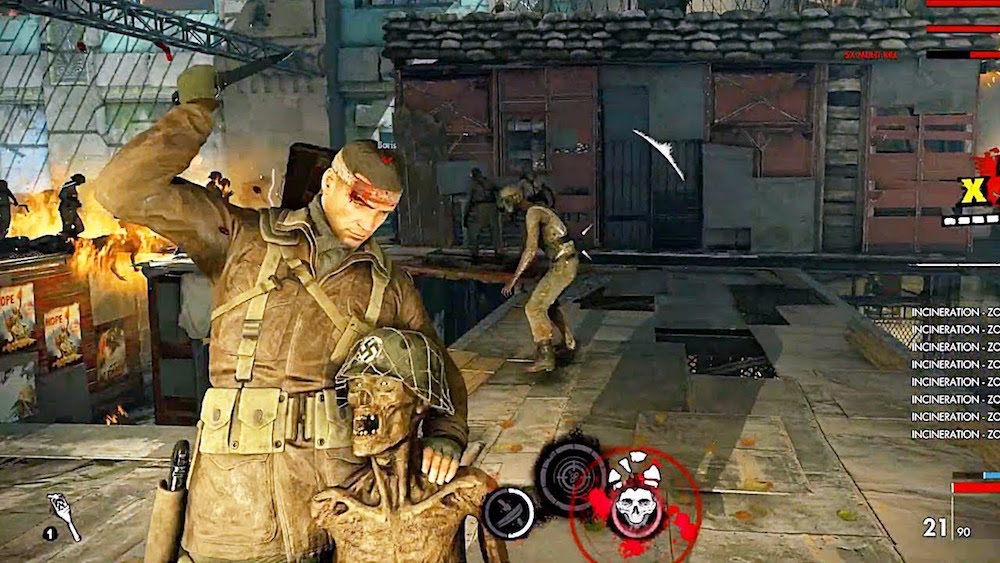 You no longer have to choose between killing zombies or killing Nazis
7. Project Resistance (PC, PS4, XBOX ONE)
Project Resistance | Gameplay trailer | PS4
An add-on to the upcoming Resident Evil 3 Remake, Project Resistance is an online co-op game set in the same doomed metropolis, Raccoon City. You'll play as one of four survivors who have been abducted by the nefarious Umbrella Intelligence Division who seek to gather intel on their latest bio-weapon monstrosities. Work as a team to escape with your life.
Playing as the "mastermind" manipulates the facility and sends the monsters to attack
Same stunning visuals seen in the latest Resident Evil titles
Optional single-player campaign available for the more independent individuals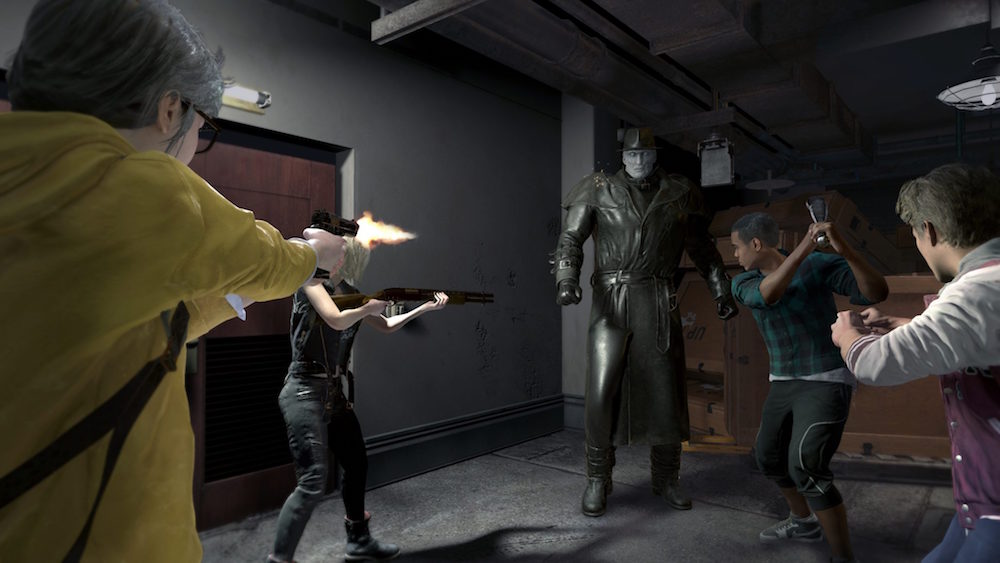 Leon & Claire aren't the only ones who will go toe-to-toe with this familiar foe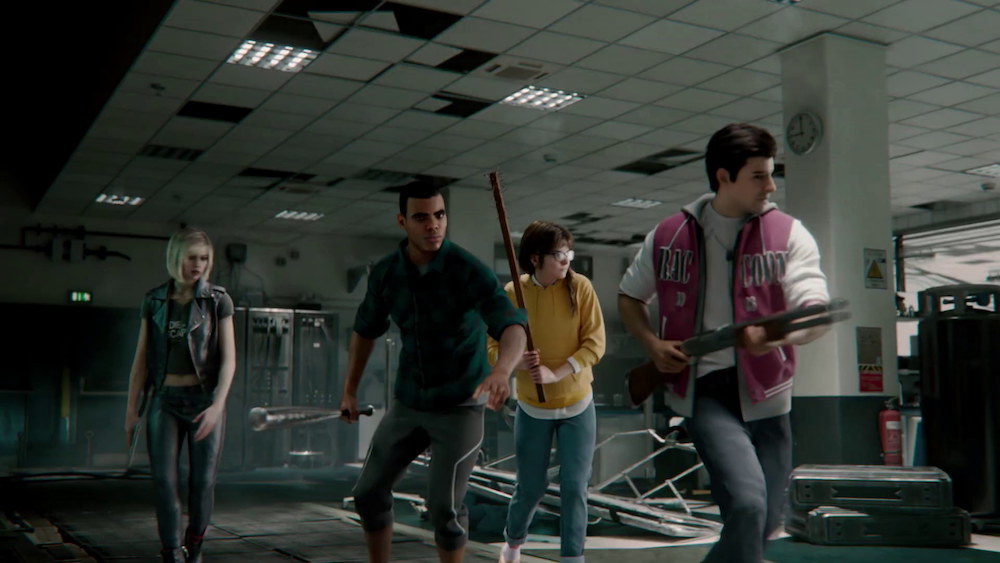 Working together will increase your odds of surviving this twisted experiment
6. Back 4 Blood (PC, PS4, XBOX ONE)
Everything We Know about Back 4 Blood (so far)
Left 4 Dead gets a spiritual sequel in this co-op action-adventure. Shoot up hordes of zombies in the upcoming horror title with multiple modes including a campaign and player-versus-player.
Everything you loved about Left 4 Dead plus much more
Multiple modes add hours of gameplay
Highly-detailed visuals bring the undead to life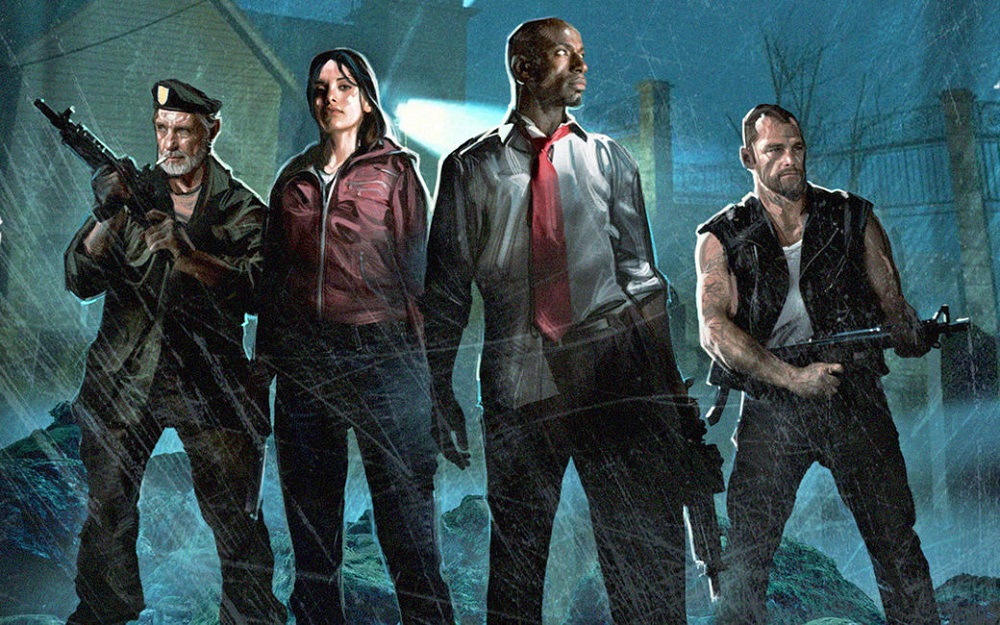 An artist's rendition of the four playable characters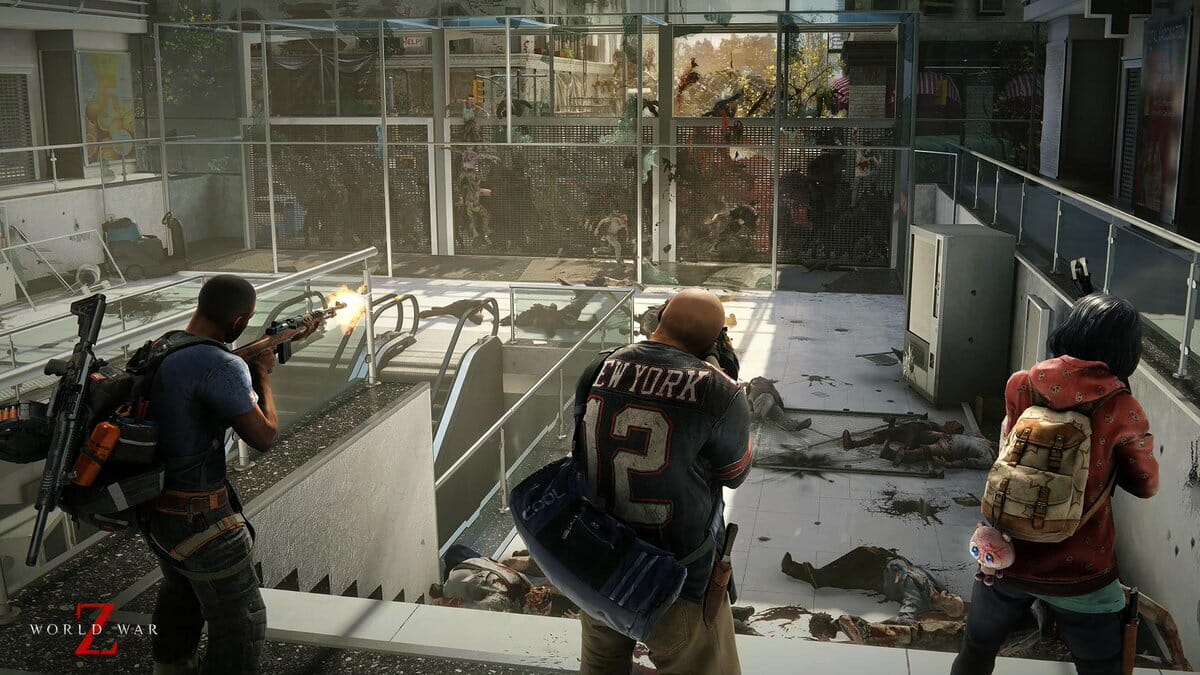 If fear doesn't kill you, something else will...
5. Synched: Off Planet (PC)
Synced: Off Planet: Official Gameplay Reveal Trailer - Gamescom 2019
A new twist on a familiar genre, this multiplayer game gives the player control of the zombies via "sync nodes" implanted in the backs of their necks. Use the sync feature to have them attack other hordes so you can safely move about. Up to 48 players and 500 undead will inhabit this zombie wasteland.
Interesting new take lets you experience something brand new
Join many other players while controlling hundreds of zombies
Super stylish and detailed characters and environments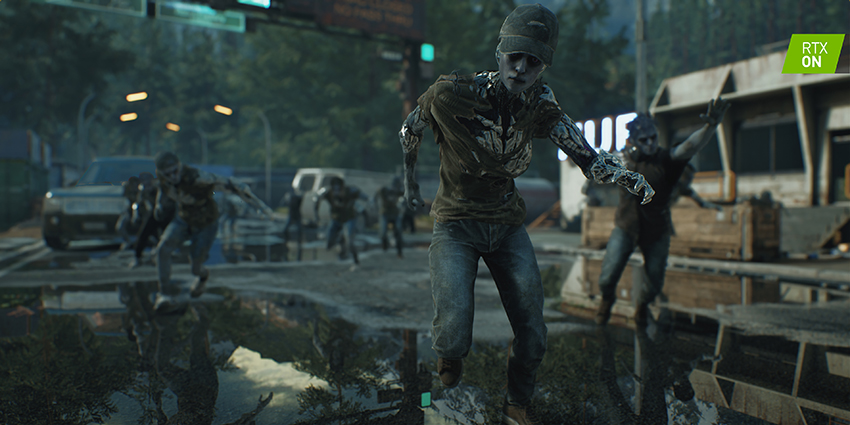 Flip the script and control the monsters before they eat you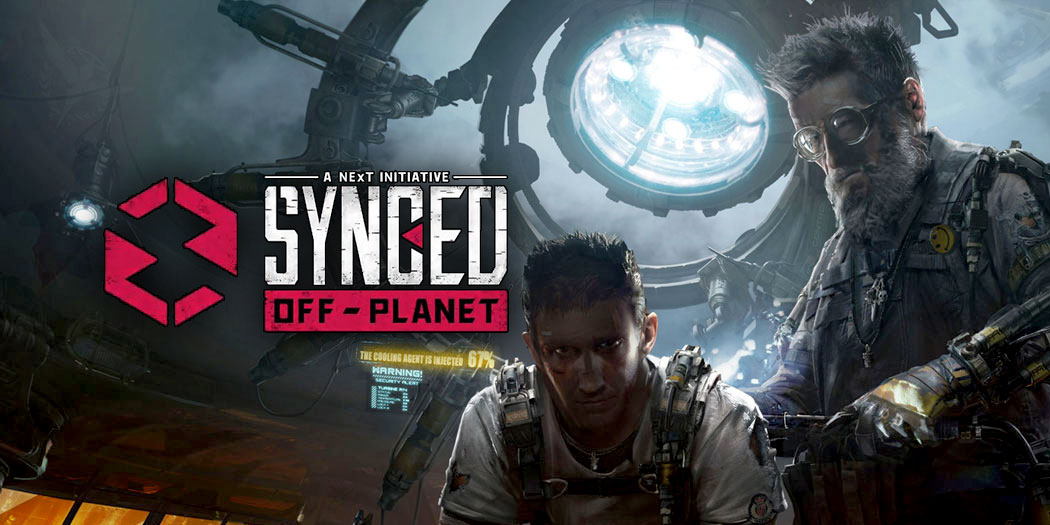 "Sync nodes" implanted in the neck allows for this control
4. The Black Masses (PC)
THE BLACK MASSES - Official Gameplay Trailer (New Open World Zombie Game 2019)
With an entire island to explore, this first-person open-world game has plenty to discover. A mysterious black substance has possessed the inhabitants of this once peaceful community turning them into mindless monsters. You'll climb and jump parkour-style to try to overcome this living nightmare.
First-person combat for those eager to fight
A fascinating mystery to uncover
Gorgeous gameplay and graphics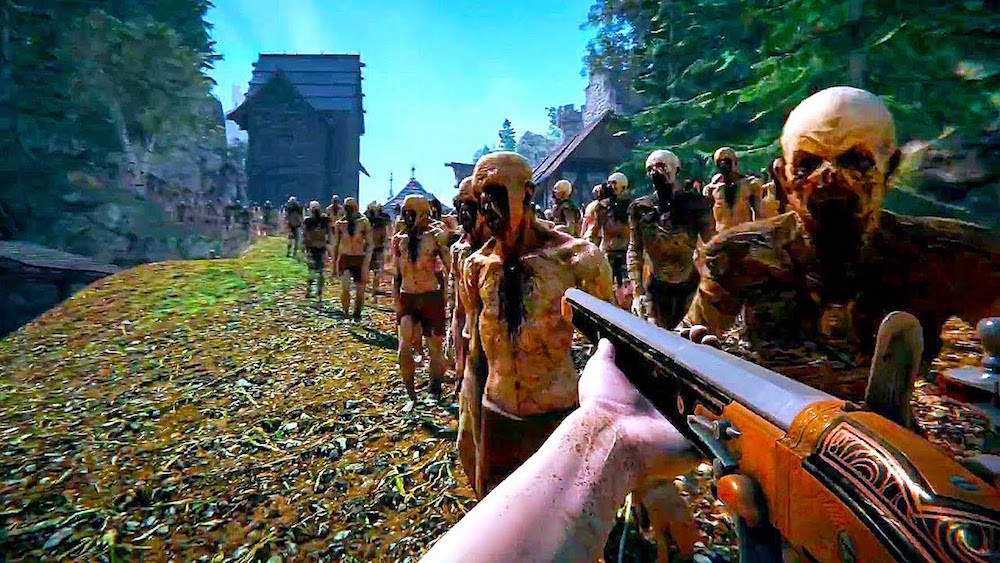 Possession is bad for the soul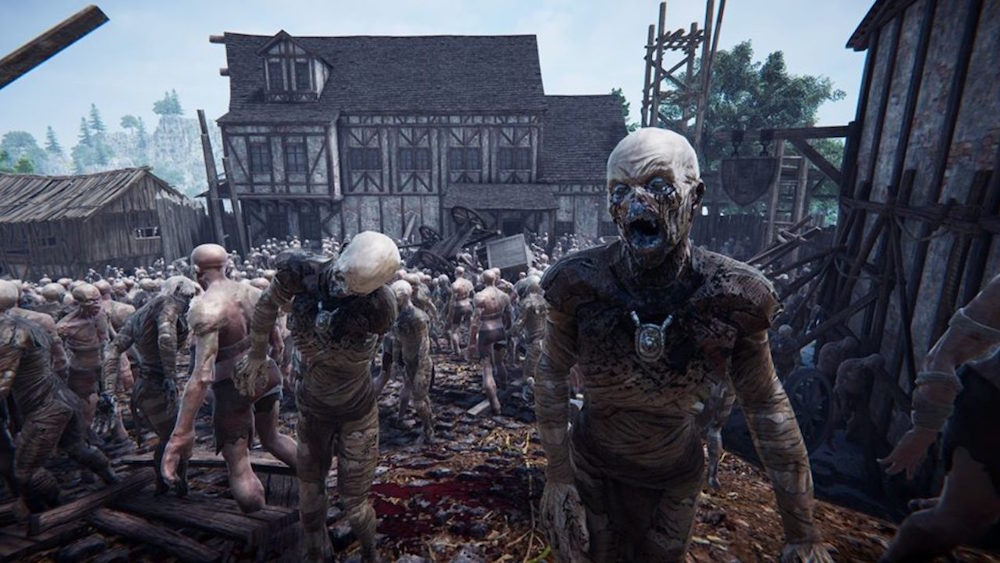 So much for an island getaway
3. Beyond Death (PC)
Beyond Death Gameplay Surviving during the night
Rolling hills and suburban streets turn terrifying in this open-world game. Hordes of zombies lurk out in the open to make a meal out of you. Explore, find resources, utilize your environment, just do whatever it takes to survive and fight your way to freedom.
Multiple gameplay features create a dynamic experience
Stunning visuals of characters, enemies, and environments
Monsters will scare you senseless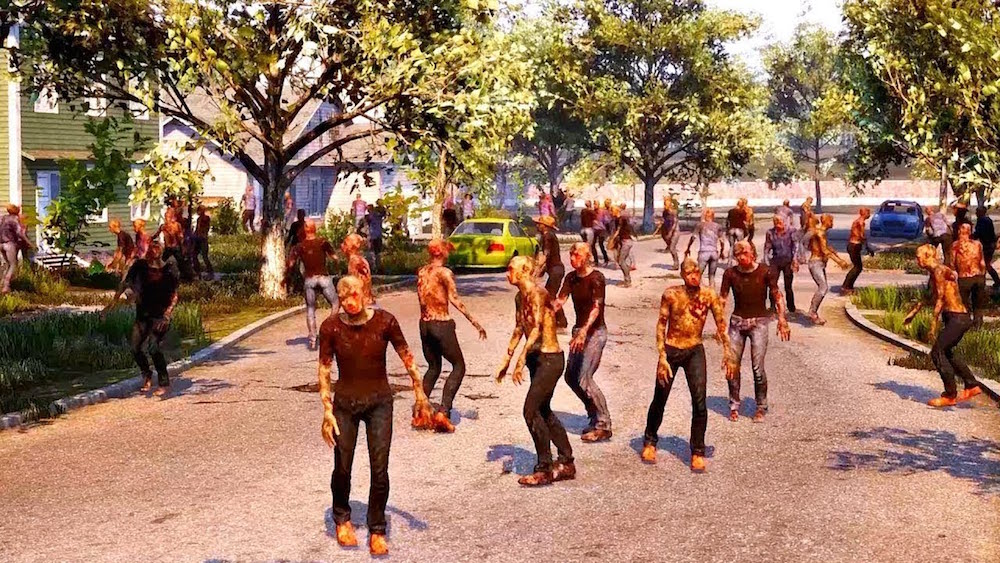 This is one block party you may want to skip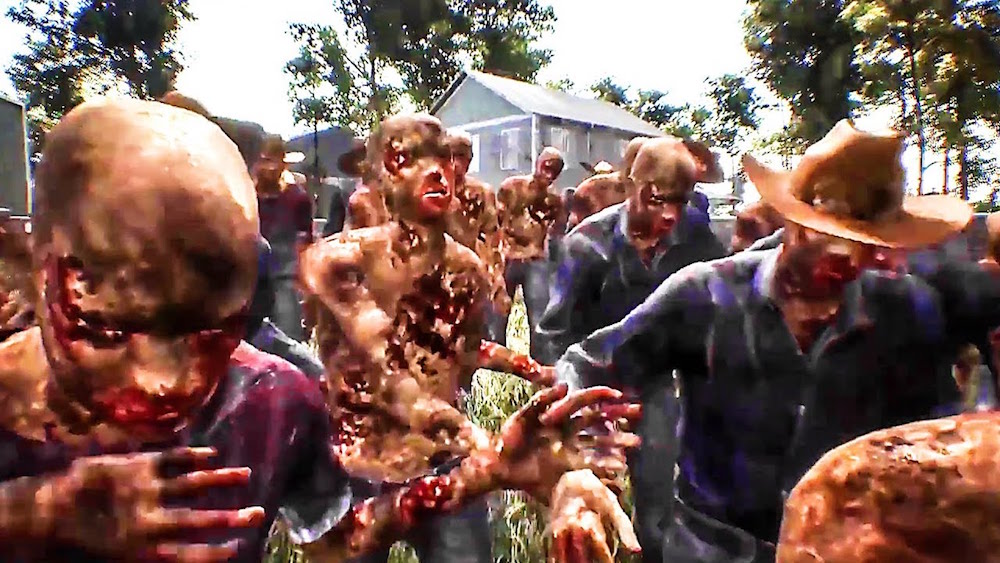 I'm guessing they still have room for seconds
2. Undying (PC, PS4)
Undying E3 Reveal Trailer | A ZOMBIE GAME WITH STYLE
Life lessons are hard, they're even harder when they are about teaching your son to survive in the zombie apocalypse. Time is limited for this mother-son duo as she will soon succumb to the bite she received from one of these creatures. Strong emotions are at the core of this survival game.
Unique minimalistic style is unseen anywhere else
Game's emotional center really gets you in the feels
Learn skills to pass on to your son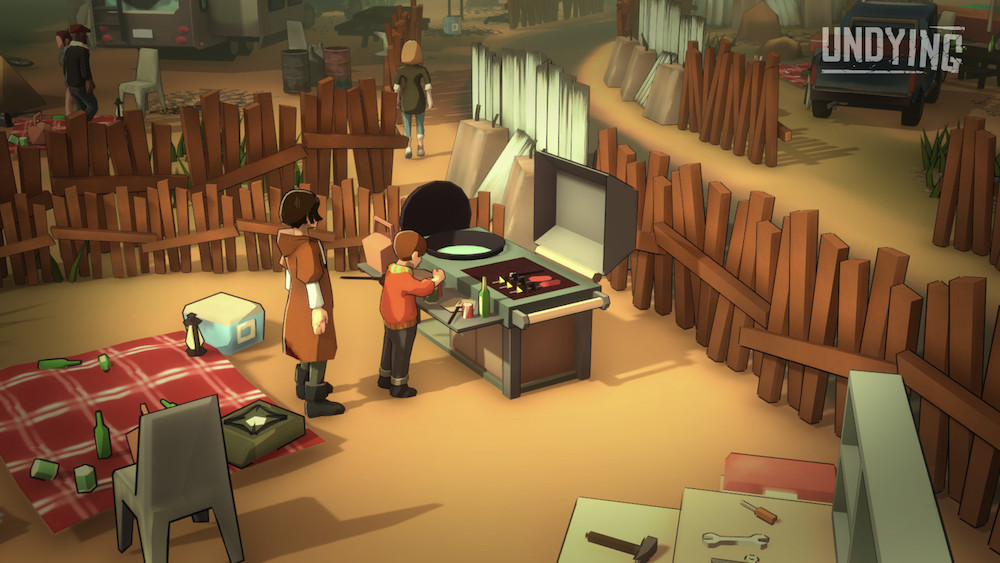 There's plenty of wisdom to impart before it's too late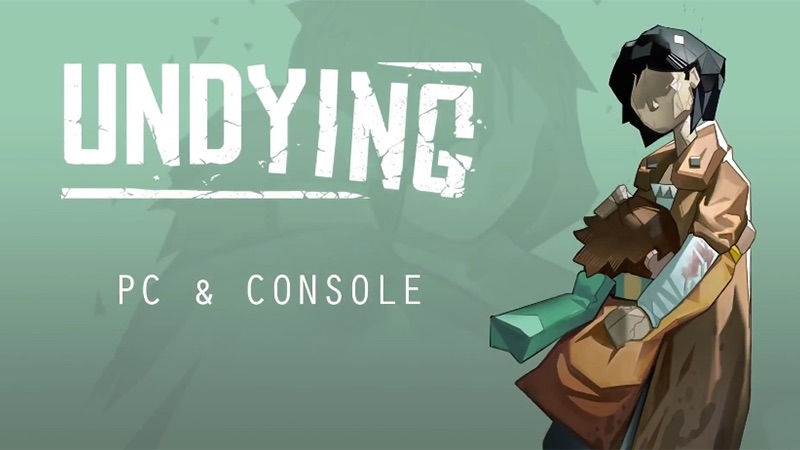 Anling and Cody must fight for survival while learning new skills along the way
1. Resident Evil 3 Remake (PC, PS4, XBOX ONE)
RESIDENT EVIL 3 REMAKE Trailer (2020) HD
The granddaddy of all tyrants, Nemesis, is back in this reimagining of a horror classic. Jill returns and is ready to rumble against Umbrella's virus monstrosities as you desperately try to escape this doomed city. Collect items, solve puzzles and try to survive this Resident Evil.
New and improved graphics on fully 3-D environments
Over-the-shoulder camera angle gives you a new perspective on terror
Online multiplayer mode, Resident Evil: Resistance included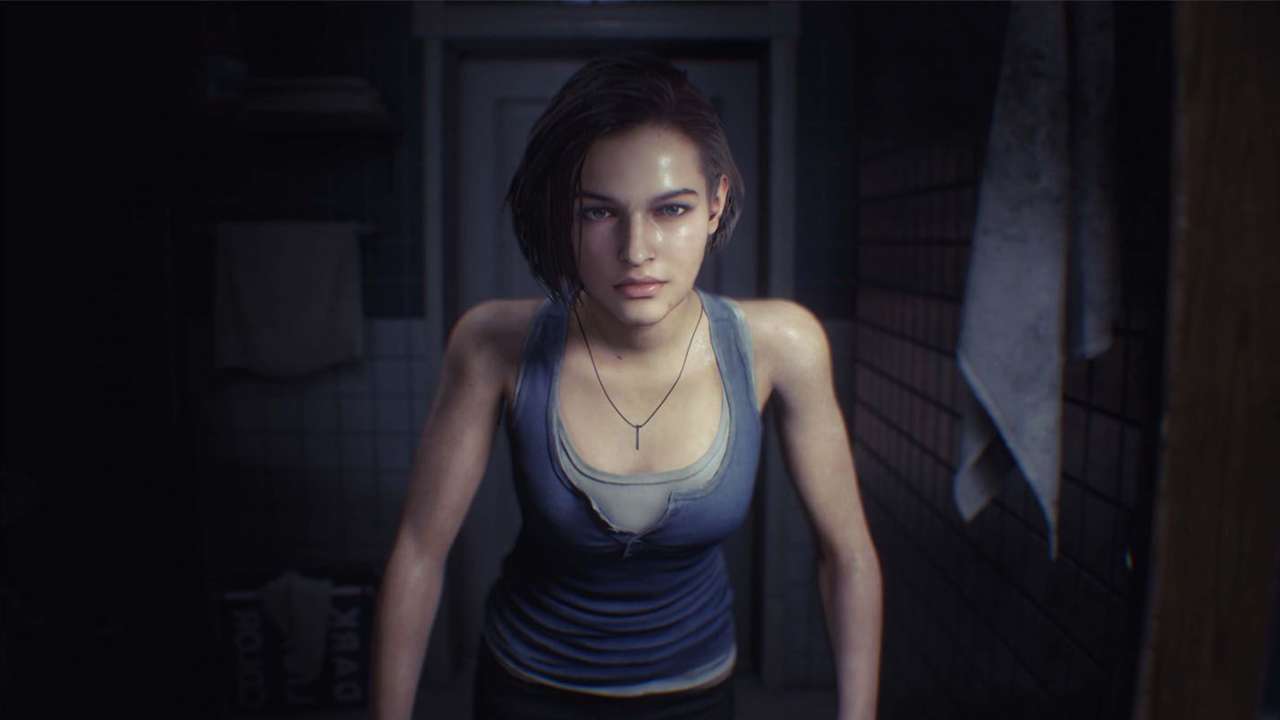 Put on your game face to fight the horrors of Raccoon City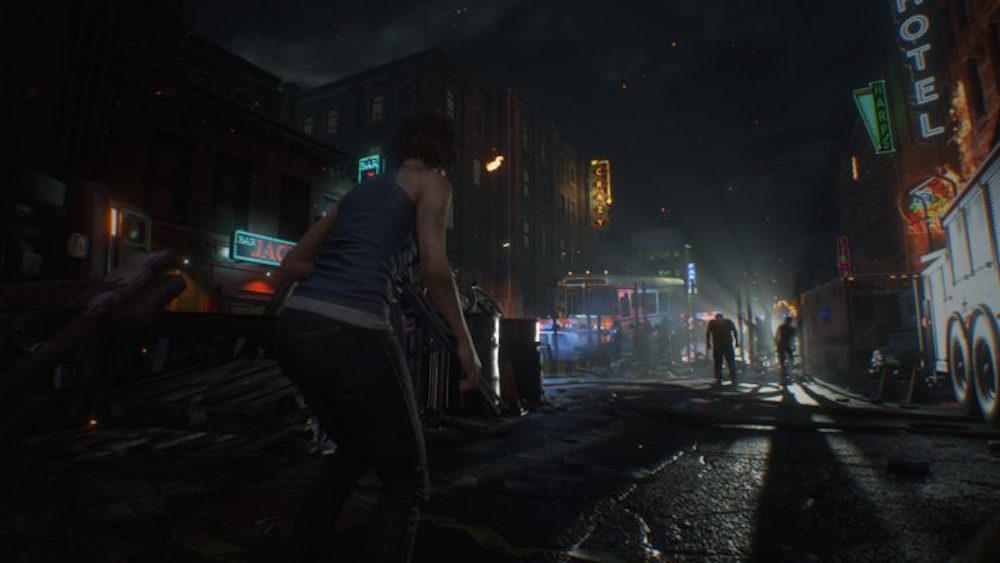 Jill, the master of unlocking, is no novice to battling the undead
You may also be interested in:
Image Gallery