[Top 15] The Sims 4 Best Male CC Every Player Should Have
Updated: 29 Apr 2022 4:23 pm
And the boys have it!
What's your favorite look for a male sim?
In the community of custom content creators, it is easy to find tons of amazing female content, as it is more popular. The custom content for male sims deserves more of the limelight, as do their creators. 
There are many choices to pick from for male sims. How do you know which ones are the must-haves for your game? 
After searching through a lot of the CC for males, here are the top 15 that are the best. You can't go wrong with these. 
15. Aon Leather Vest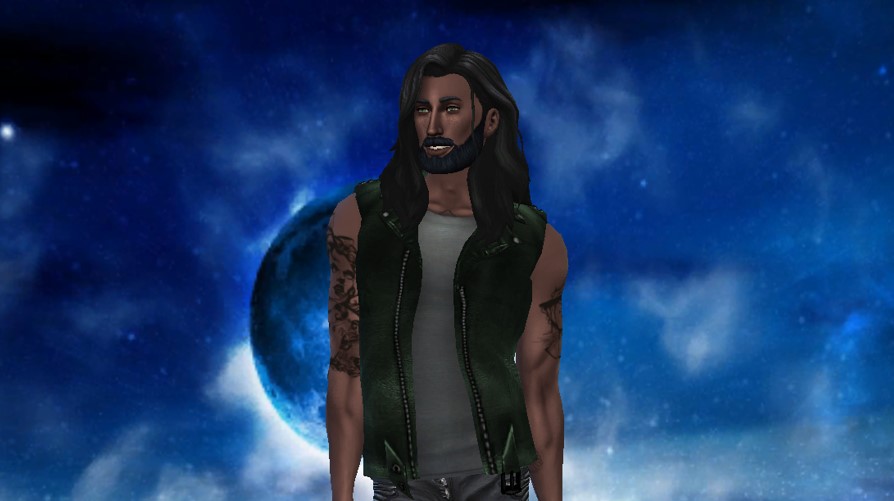 Who ever said that vests were out of style?
Are you looking for an edgy image for your male sim? Aon Leather Vest is an opened-up vest with a tank top underneath and is perfect for that edgy look. 
This vest has a beautiful texture of a leather vest covering a tank top. The top will work for male sims ranging from teens to elders. 
Whether you use this top for your sim's everyday outfit or even a party outfit, you can't go wrong. With a vest, you can see those lovely tattoos your male sim is sporting if any. 
Aon Leather Vest details: Download
14. Familiar Taste of Poison / Full Body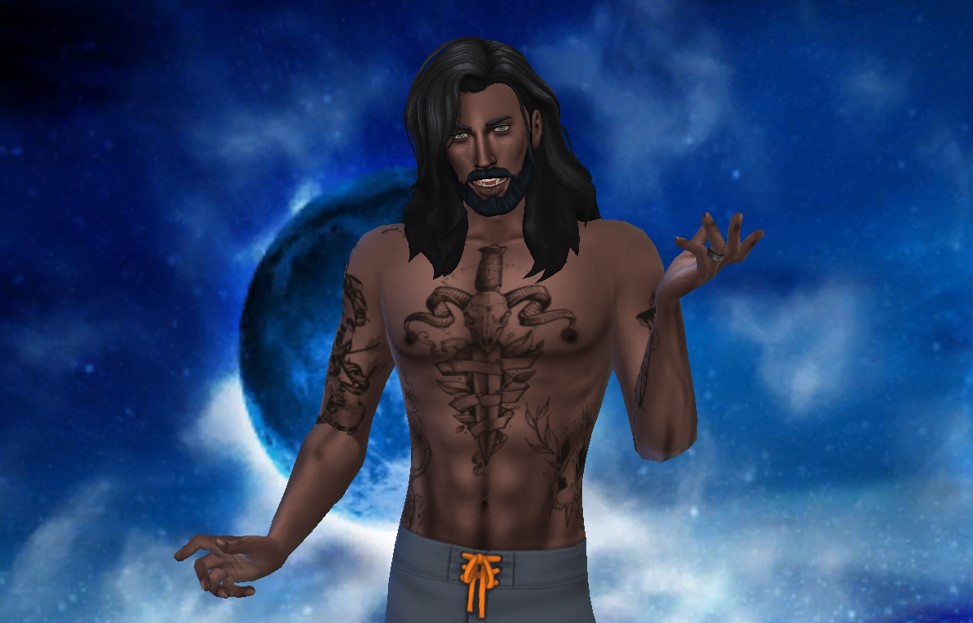 Poison never looked so good.
Some of the tattoos in Sims 4 don't always work for the male sim you are creating. Familiar Taste of Poison / Full Body gives your male sim a ton of tattoos that taste full and gives them the "bad to the bone" feel. 
Your male sim will have tattoos on his back, chest, arms, legs, and foot to show off. This CC will work on females too. 
This tattoo works on ages teens to elders. Ideal for the artist or even for that scientist that wants a Familiar Taste of Poison. 
Familiar Taste of Poison / Full Body details: Download
13. Smiling Skull earrings / Right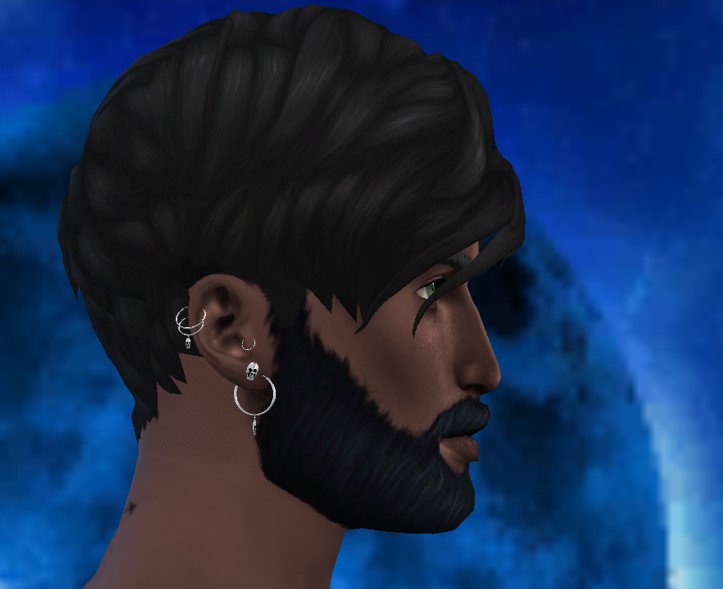 Skulls may seem to be creepy but they are fitting for some styles.
In Sims 4, there are a few earrings that you can choose to go on either the right or left ear. The Smiling Skull Earrings are a perfect addition for earrings that your male sim only wears on one ear. 
Coming in five different colors, you can choose the style your male sim will wear with that outfit. This particular CC is the right ear, but you can find the left ear from Sugar Owl too. 
The Smiling Skull Earrings bring an ordinary look to extraordinary for any male sim. They can tie a costume together flawlessly. 
Smiling Skull earrings / Right details: Download
12. Ryan male earrings / Right
Spikey and chill for any look. 
Classy and elegant, the Ryan Male Earrings bring a look to your male sim that brings elegance to an edgy appearance. This CC comes in 5 swatches and has eight piercings for your male sim's right ear. 
The creator does have a left version if you prefer the left instead of the right side. This earring has five swatches great with any outfit and is only for male sims. 
The Ryan Male Earrings pairs well with any mono-colored outfit, such as a party outfit or formal attire. The set compliments famous male sims perfectly. 
Ryan male earrings / Right details: Download
11. [DIAN] Men's suits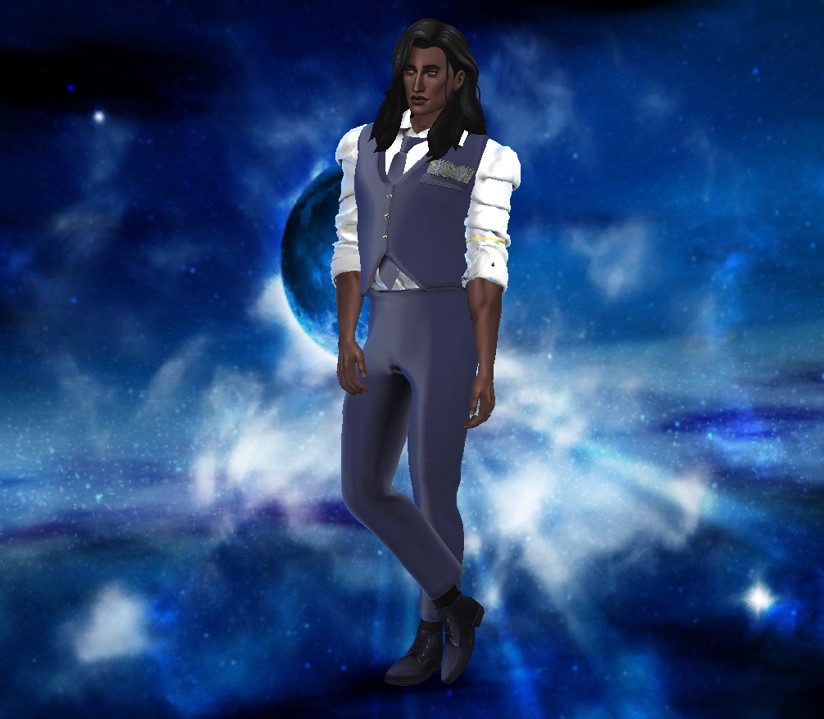 A suit made for a prince.
Whether you are looking for a K-pop look or a classic style, you will be pleased with this suit. The [DIAN] Men's suits are a must-have for classic and K-pop styles.
This suit has eight swatches to pick from and is meant for an everyday look. You can put teens to elders in the [DIAN] Men's suits for a classy look. 
It is a complete outfit, minus the shoes. Even if you are not looking for that K-pop look, this suit is still great for a classic look. 
[DIAN] Men's suits details: Download
10. Facial Hair Style 20
Restyled and retextured for the handsome sim in your life.
The beards in the Sims 4 are either a hit or a miss depending on what look you want. Facial Hair Style 20 is a smooth Maxis Match facial hairstyle that will make any male sim good. 
This beard uses all the Maxis colors and is used for teens to elders. It is a "recolor" of a base game beard, but the creator added more texture than was used before. 
Facial Hair Style 20 is ideal for anyone who wants a smooth textured beard for their male sim. Any facial structure you design will make this beard look amazing. 
Facial Hair Style 20 details: Download
9. Sweater & Fur Jacket S142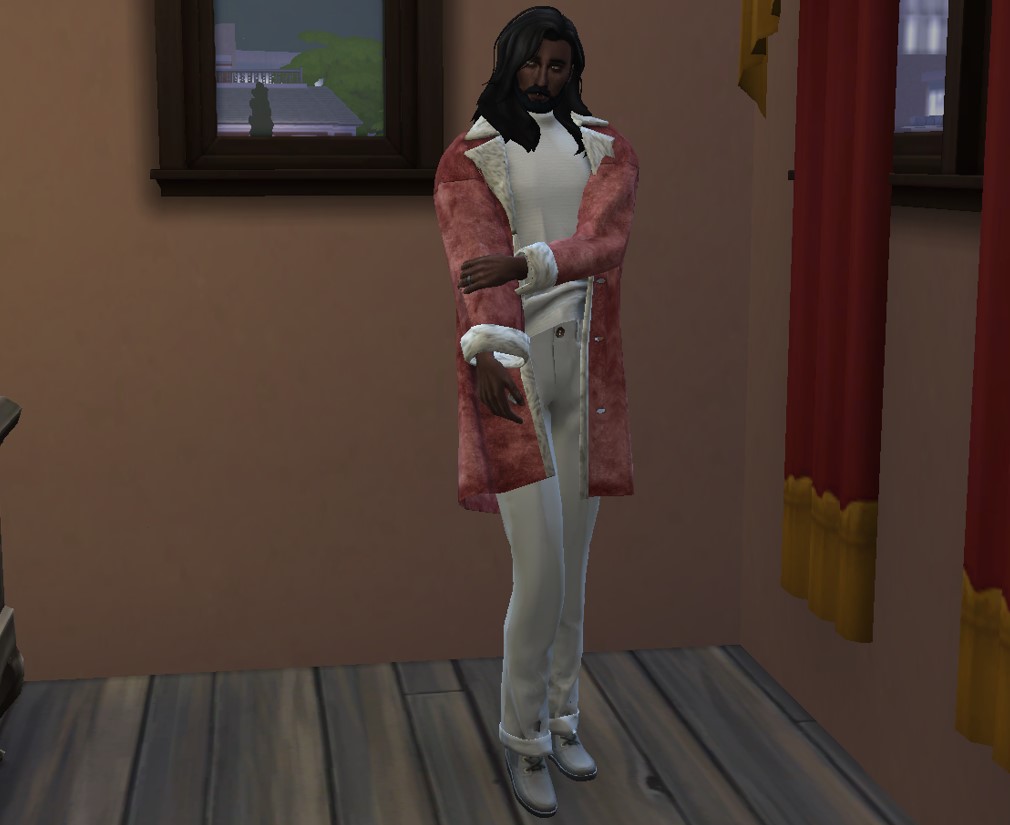 Stay warm during the coldest days to come. 
Are you looking for a jacket or a coat that looks amazing on your male sim? The Sweater & Fur Jacket S142 is that jacket for your current male sim. 
In the style of a fur coat on top of a nice sweater, your sim will look like he is famous even if he isn't. With twelve swatches, your sim can coordinate with his loved one or have his favorite color as his outerwear. 
Your sims can use this jacket as a family heirloom, passing it down to your teen sim from their grandfather, the elder sim. Though that would only be as a story, it is still a great story.
Sweater & Fur Jacket S142 details: Download
8. Chest View Polo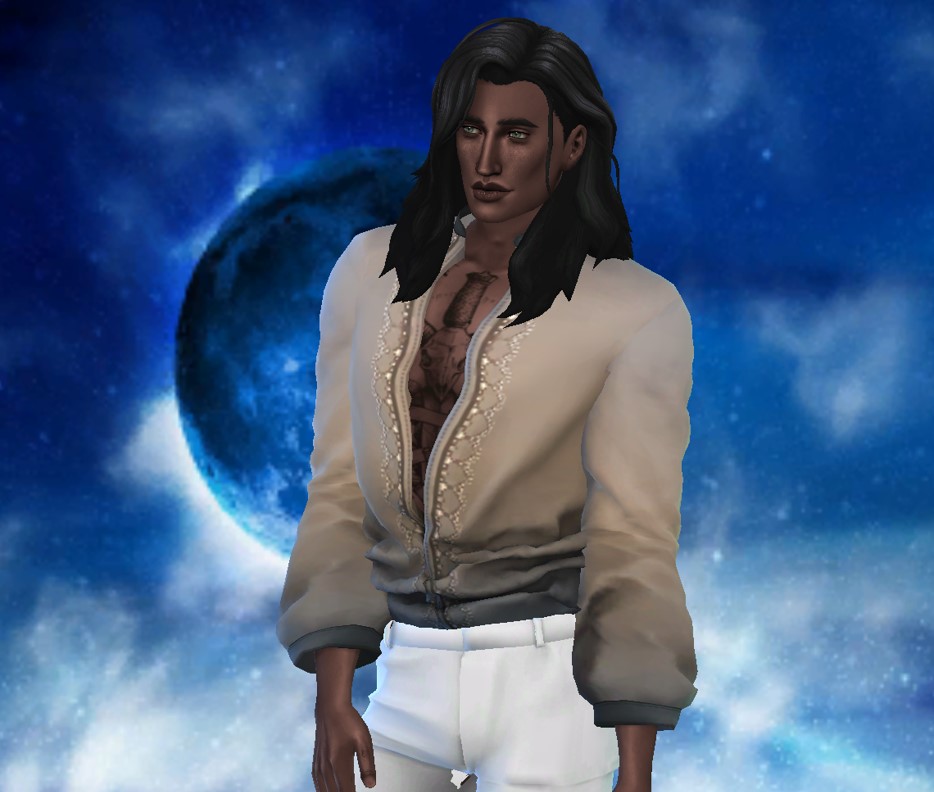 Show a little flair if you dare.
To show a little bit of your male sim's chest or not to show a little is the question! The Chest View Polo is an everyday top for teens to elders, cut to show the chest. 
As simplistic as the top is, you will have sixteen swatches to choose from while coming up with your male sim outfit. The style has beautiful embroidery trailing down the middle where the shirt parts. 
This top is perfect for a male sim attending a party or a night out with friends. Whether you pick the ombre or solid-colored swatches, your sim will look their best. 
Chest View Polo details: Download
7. Massimo Dutti Collection - Pants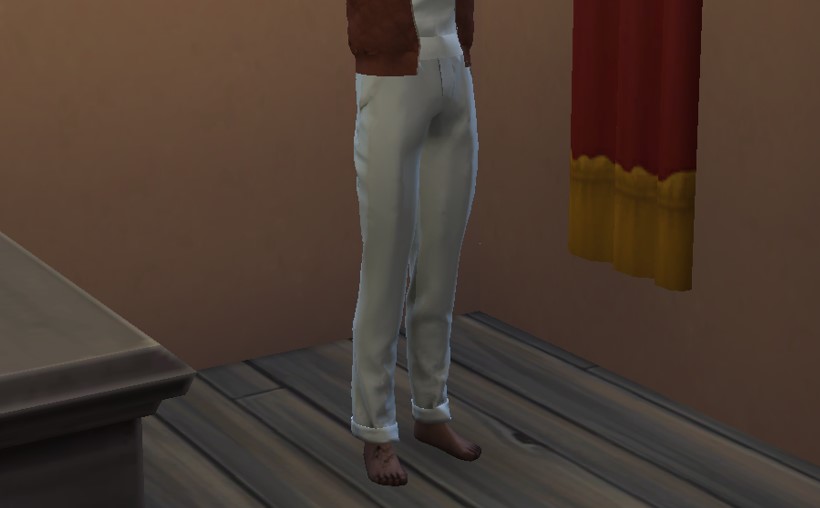 Professional, yet stylish for a night out around the town.
In Sims 4, there are pants, but they are not always the style you were looking to use with your male sim. That is where the stylish Massimo Dutti Collection - Pants come into play. 
These pants have a total of twenty-one swatches that include wool fabric choices. The pants have slight wrinkles to show that it is fabric and not a fabrication. 
You can use these for a young teen asking his special someone out on a date or for an elder going to his grandchild's wedding. They are for everyday use for your male sims, but they don't have to be. 
Massimo Dutti Collection - Pants details: Download
6. Massimo Dutti Collection - Cardigan with a Top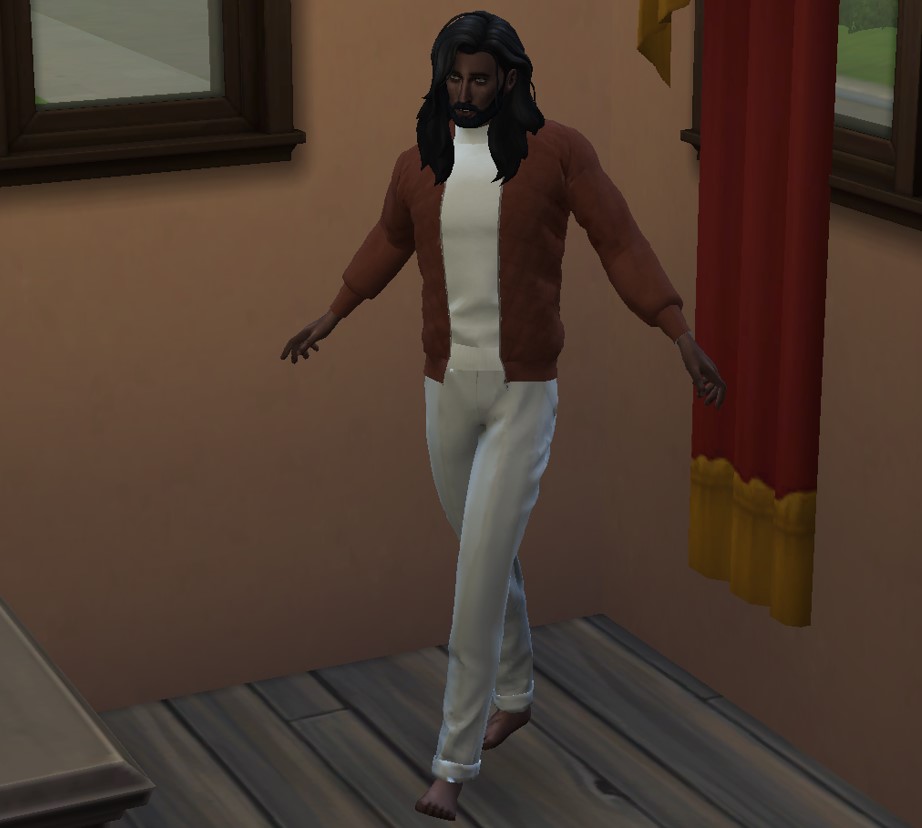 Lovely jacket for a chilling jacket weather.
With great pants comes the need for a great top to compliment. The Massimo Dutti Collection - Cardigan with a Top goes with the pants in the same collection. 
This top has a quilted texture with twenty-one swatches to go with the style your sim desires. The color on the cardigan is flipped up in a stylish fashion adding to the look. 
You can have your male sim wear this for their everyday outfit. Mix and match the different swatches for the top and pants to see what works best for your sim. 
Massimo Dutti Collection - Cardigan with a Top details: Download
5. Andre x Wilfred Hairstyles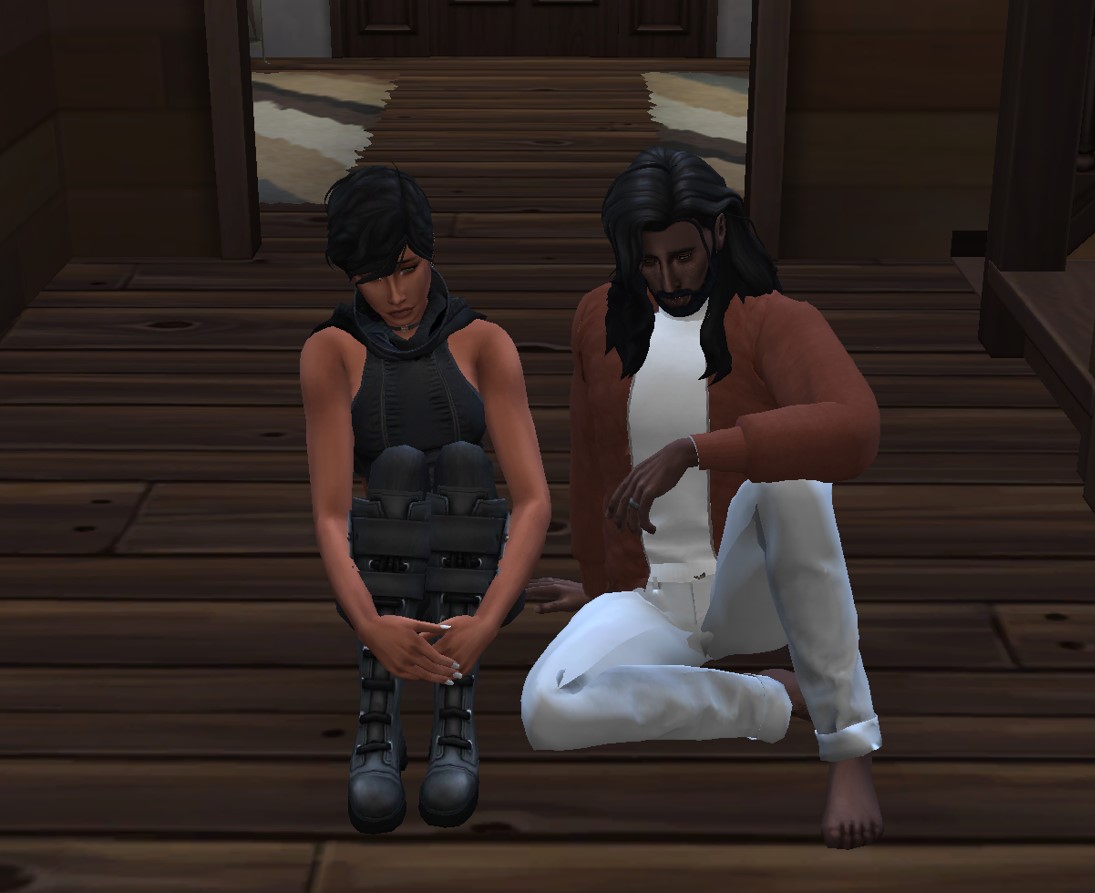 Father and daughter having a little chat. 
Some of the short and long hairstyles in the base game for male sims don't quite cut it. With Andre x Wilfred Hairstyles CC you will have two options for your male sims. 
Andre is a fluffy short style, and Wilfred is a long glorious style perfect for your male sims. Both are Maxis match with the same colors as in the game. 
Out of the two hairstyle choices, Wilfred is a personal favorite for use on male sims. The texture is out of this world which can be difficult with Maxis match. 
Andre x Wilfred Hairstyles details: Download
4. Man Outfit (Jean) P94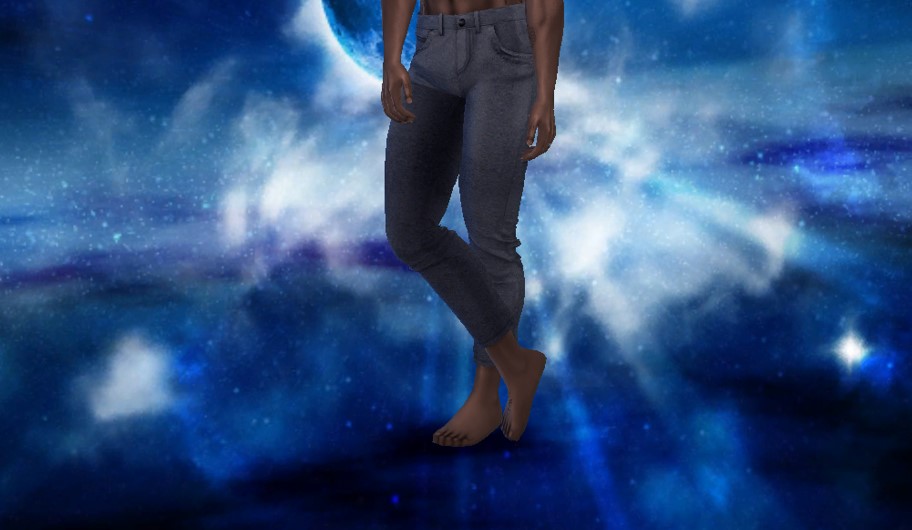 Sleek and classy for a dinner date of your choosing.
Having more options for your male sim is essential. Man Outfit (Jean) P94 adds to the option pool for jeans. 
Coming in 12 colors, the Man Outfit (Jean) P94 brings a jean texture to life for Sims 4. You can use these jeans for everyday outfits for a teenage boy or a party outfit for an adult/elder. 
The jeans look great with boots, sneakers, and sandals. Maybe your sim wants to lounge in a pair of jeans while watching a good movie at home. 
Man Outfit (Jean) P94 details: Download
3. Oversized Hoodie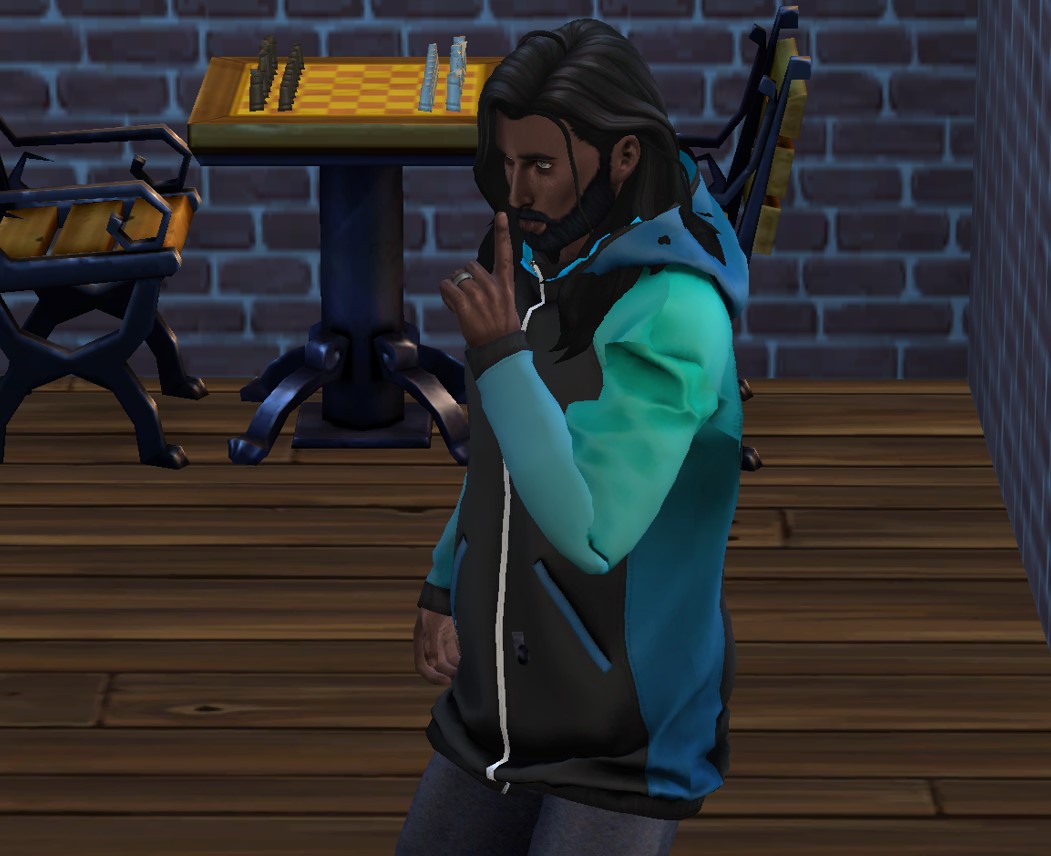 Oversized hoodies equal excellent hidie holes.
Who doesn't love an oversized hoodie to wear from time to time? Now your sims can enjoy oversized hoodies too with the CC Oversized Hoodie. 
Even though it only has one design, Oversized Hoodie has eighteen swatches for your sim to try out. If you have a teen male, you can have their school outfit be the Oversized Hoodie with a pair of jeans. 
Adults and elders even rock the oversized hoodie look, which makes it great for outerwear outfits. Make sure you pick your sim's favorite color to wear with the Oversized Hoodie.
Oversized Hoodie details: Download
2. Core Earrings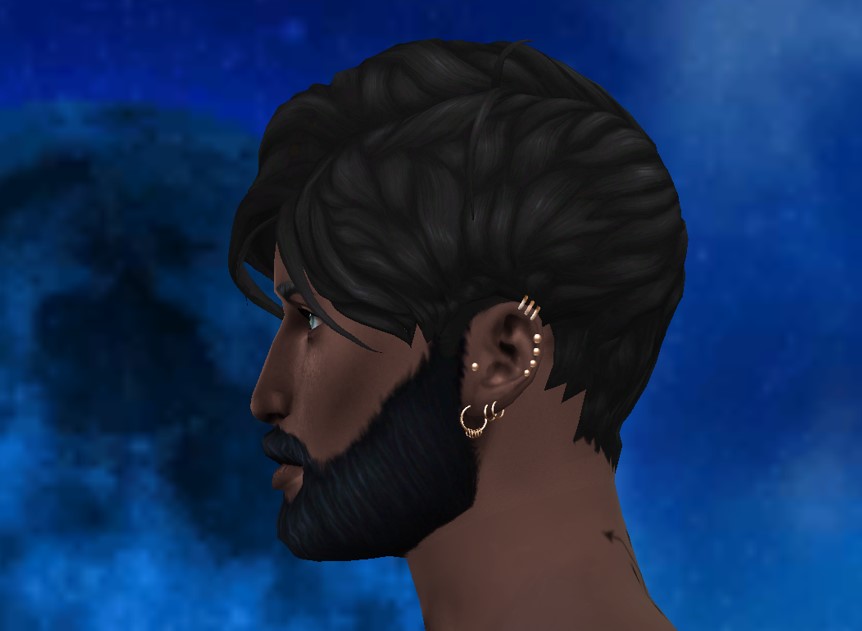 Beautiful earrings for a handsome man.
In Sims 4, earrings usually come with one hole in each ear or just one. With the Core Earrings CC, you'll get even more piercings for a modern look. 
With sixteen piercings between both ears, your male sim will be able to rock an edgier look. This CC has ten swatches for different styles and outfits. 
You can choose to have your sims wear a darker style of Core Earrings or a lighter swatch for a softer look. It is amazing how much these earrings can add to a character when used. 
Core Earrings details: Download
1. Salt Pants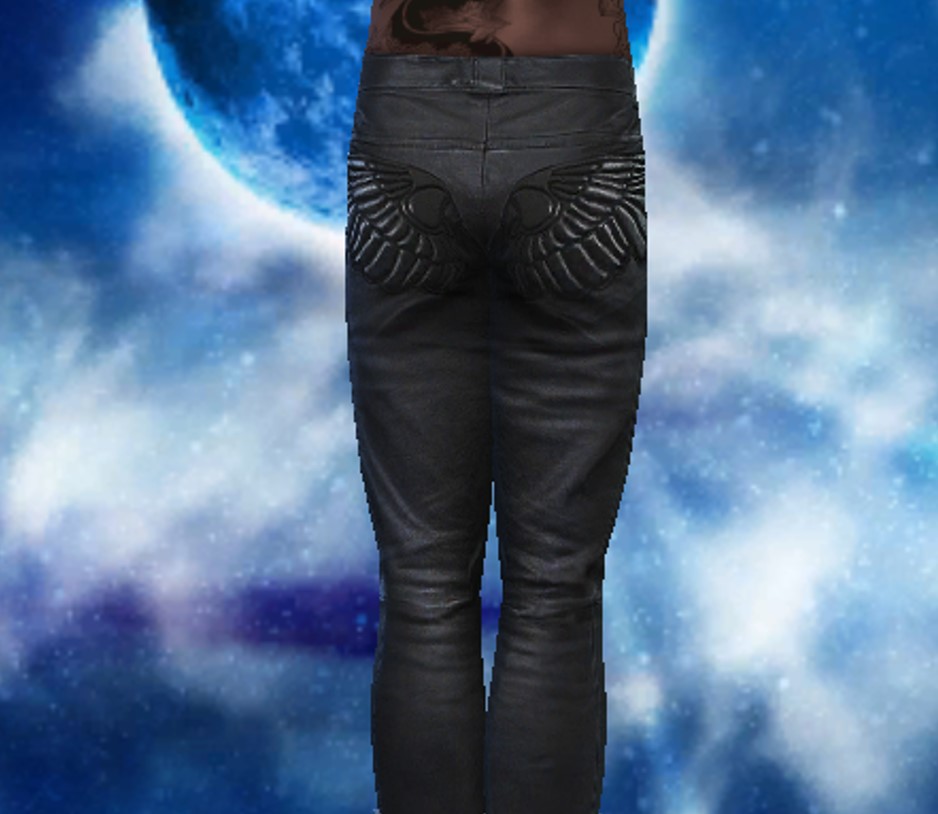 Highly detailed pair of pants. 
If you're looking for your male sim to wear a pair of pants that look realistic with character, then you are in the right place. The Salt Pants CC has character with thirteen swatches for your sims to use. 
You will only be able to use these on male sims, ages from teens to elders. Even though it states every day, your sim should try them with a party outfit for extra flare. 
Pair the Salt Pants with some nice boots, and your sim will be the talk of the town. Agnes Crumplebottom won't be able to stop staring. 
Salt Pants details: Download
You may also be interested in:
Image Gallery