Rocket League Best Cars [Top 10]
Updated: 04 Jun 2022 10:05 pm
Blast off
Rocket League boasts around 40 million active players. Each with their style, personality, and characteristics. Customize your cars, sounds, and playability with an abundance of options and features. Here are the best cars to use in Rocket League and why they're so awesome.
10) X-Devil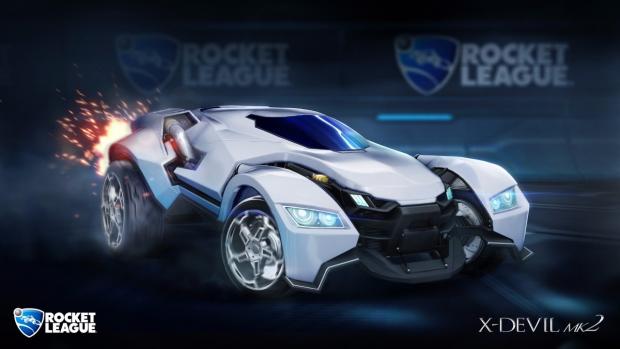 First on the list at number 10 - X-Devil:
Aside from looking awesome, the X-Devil is versatile. It's length adds more ability to get tough balls and smack them across the arena, while it's compact body style allows users to feel light flying high up in the air. It is the best of both worlds. Beautiful and unique, customize the X-devil to make your friends jealous and your opponents wish they were you.  
9) Paladin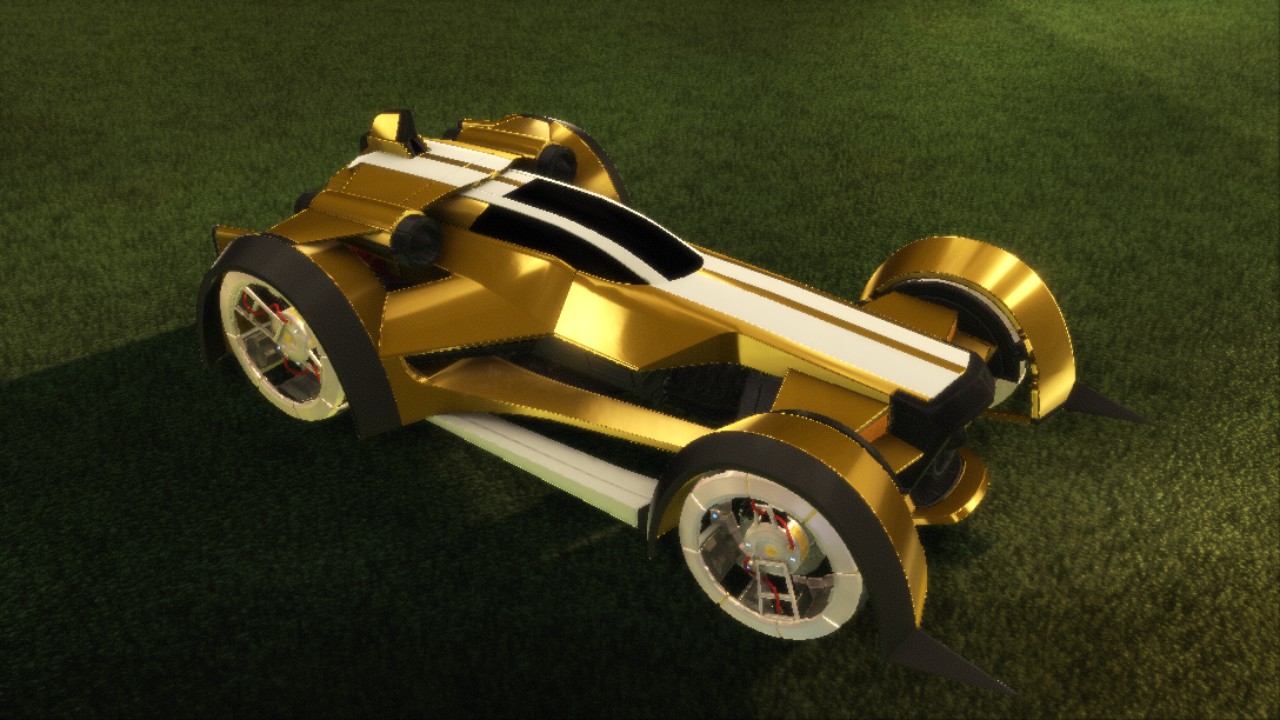 Number 9 - Paladin
For a long time, the Paladin has been a fan favorite for many players. It's hit-box can be a bit tricky to get used to, but it's worth getting used to. Sleek, cool, and built like a spaceship, getting good with the Paladin will say a lot about your Rocket League skill. Although tricky, the Paladin is great for juggling, air rolls, and aerial hits. Get good with the Paladin and you'll get good at Rocket League. 
8) Bone Shaker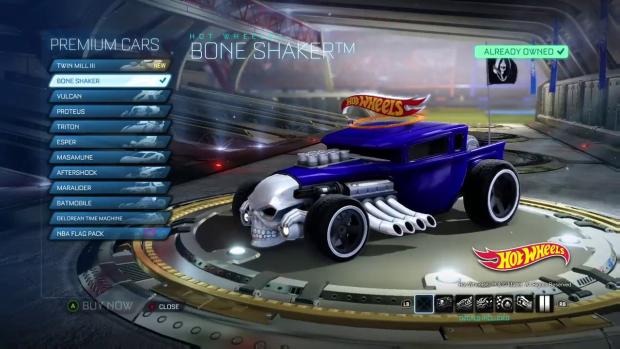 Back from the dead at number 8 - the Bone Shaker:
For all you classic's lovers out there, the Bone Shaker should be in your garage. Kitted along with Hot Wheels effects, the Bone Shaker is a young man's dream of a car. Its functionality is right up there with many of the other great cars of the game, and its flat-top design helps make excellent plays with the ball. Call upon your inner hot rod love and put fear into the opponents you are matched up against.  
7) Marauder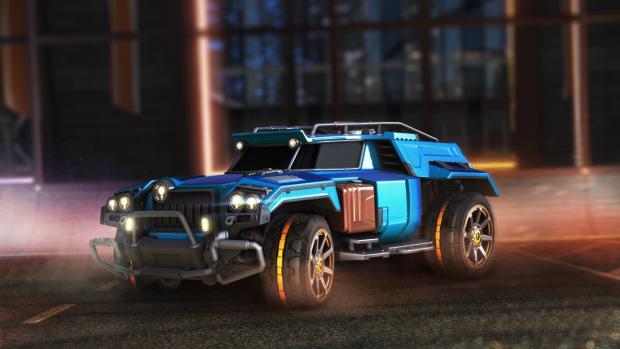 Slamming into number 7 - Marauder:
Big car guys, the Marauder is calling your name. Big, strong, and mean, the Marauder is an excellent pick if you want to domineer over the other team. Released only for purchase in the Rocket League Collector's Edition DLC pack, if you already snatched it, good for you. If not, good luck. It's big and bulky, yes, but its hitbox is solid and effective. Use the Marauder and drive over everything. 
6) Nimbus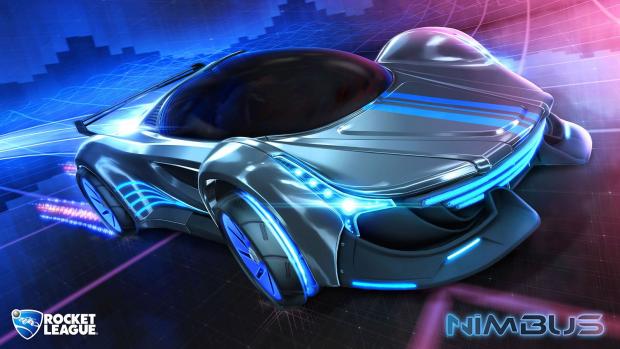 Next up, number 6 - Nimbus:
The Nimbus looks like it could come straight out of some of the best Sci-Fi movies such as Terminator or Tron. And it'll make any player feel as though they are starring in those movies. Sleek and beautiful, the Nimbus is a show stopper. Customize it with some of the coolest cosmetics in the game and watch it stun everyone. Be careful with the hitbox, it can be a bit narrow. But when you get used to the Nimbus, you will look good every time you enter the arena.  
5) Mantis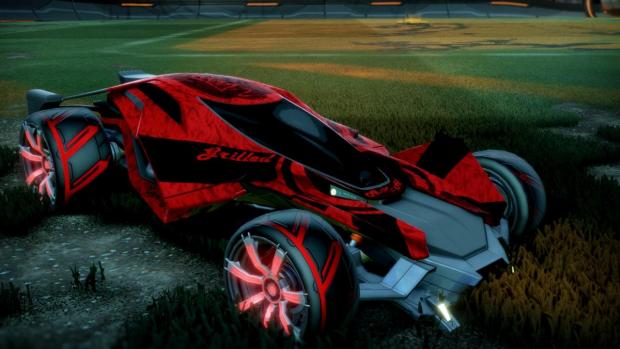 Sliding into the 5th spot - Mantis:
Ominous and powerful, the Mantis is one of a kind. Low to the ground and short, this car has its advantages and disadvantages. And it's advantages are huge! With some unreal turning and versability, the Mantis is agile and full of power. It also doesn't hurt it's one of the coolest looking cars in the game. Fly high and score often with the Mantis. 
4) Batmobile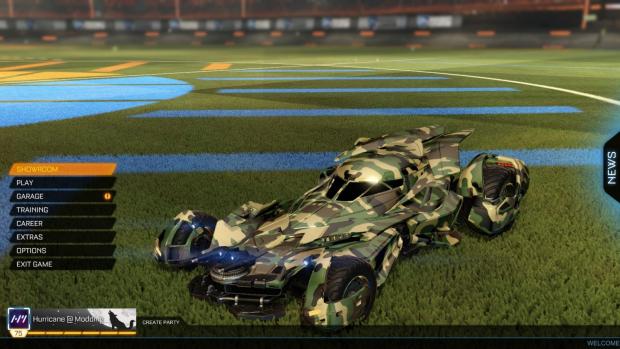 Making its way at number 4 - the Batmobile:
Similar to the Mantis, the Batmobile adds some extra flair to your gameplay. It's low, wide layout can make juggling and flying through the air easy and fun. If you're a fan of the Dark Knight or simply looking to drive a car not many players have, look into acquiring the Batmobile. 
3) Takumi
Number 3 - Takumi:
The Takumi is a simple classic. Extremely easy and smooth to use, this is a great car for beginners. It boasts solid stats and its hitbox is a bit bigger than other cars its same size. You're going to have to get the Supersonic Fury DLC to get this build, but I would say it's worth it. With such solid capabilities and easy as any to get used to, the Takumi is the top 3 best cars to use in Rocket League. 
2) Aftershock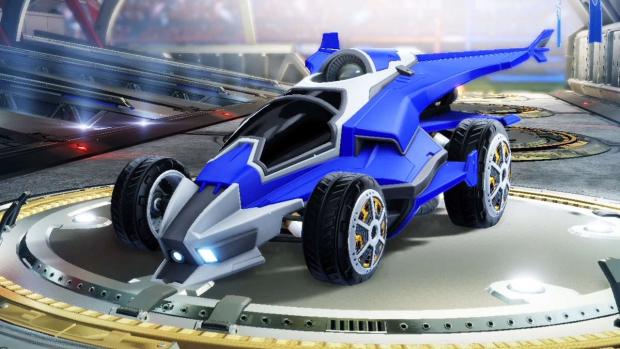 Zippin into number 2 - Aftershock:
The speed and overall feel of the Aftershock is why this car has become a favorite amongst Rocket League players. Quick speed and acceleration can get this car to get any ball and keep it away from the other team. Fly high and drive fast with the Aftershock and it's sure to score you goals and look good while doing it. 
1)  Octane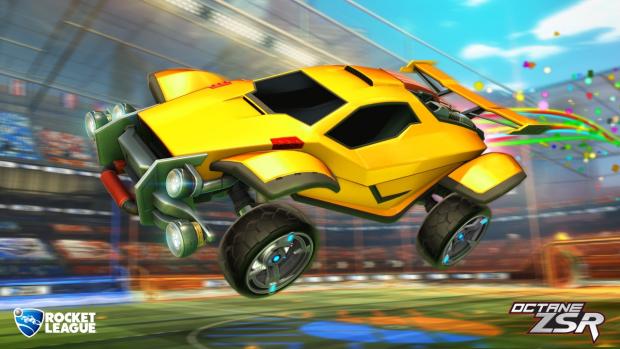 The best car to use in Rocket League - Octane:
If you've watched any professional Rocket League game, you might have noticed something. Most all Rocket League players use Octane. There's a reason for this. It can do it all and is a solid all-around car to use in games. Players swear by Octane's hit-box and they claim its sweet spot is the best in the game. This car is simply spectacular to use and easy to score buckets with. 
Many Rocket League enthusiasts, and maybe even game developers, claim the cars won't do much to enhance playability or skill. Well, on paper that might be true. But in terms of feeling good and playing good, you have to explore your options and find the best car to suit your style. After finding the car, customize it to your liking and victory dance on everyone you play against.
You may also be interested in: