Madden 20 Best Coaches [Top 10]
Updated: 27 Aug 2020 9:56 pm
Change your first name to 'Coach'
All sports are team sports. Whether it's an individual sport or with a large group of athletes, you are only as good as your support system. The creators of Madden do well to translate this into their games. With coaching plays, schemes, and philosophies, you can even experience what it's like coaching a real football team. Don't just stop at mastering each player, master the coaching experience, and put yourself among the Madden greats. Here are the 10 best coaches in Madden 20 and what they bring to each team. 
10) Zac Taylor
Team: Cincinnati Bengals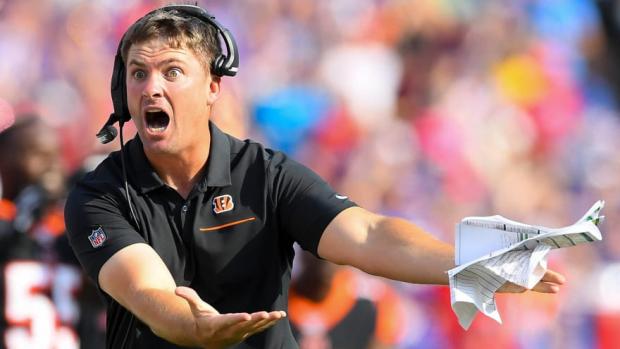 A convincing Zac Taylor. 
Zac Taylor is a fresh head coach for the Bengals… during a time they need a fresh start. He comes from the LA Rams and was working under Sean Mcvay as his offensive coordinator. Try out his offense and throw to those receivers. 
Strengths: 
His spread offense is something to play around with. 
Use A.J. Green and run some dominant routes.
Change it up and run the ball with Mixon.
More on Taylor: https://www.bengals.com/team/coaches-roster/zac-taylor
9) Freddie Kitchens
Team: Cleveland Browns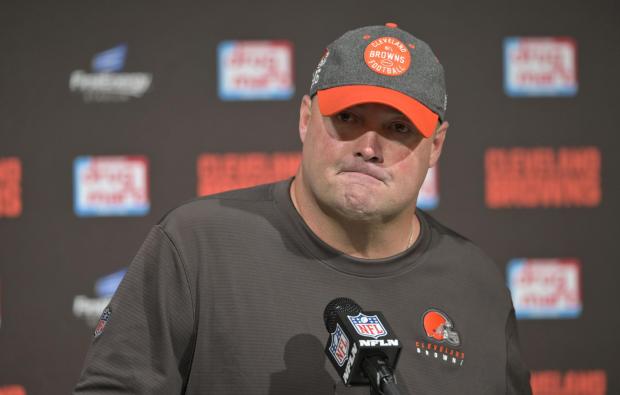 An unsatisfied Freddie Kitchens.
Kitchens has a lot to work with… and even more pressure under his skin. Being an offensive coordinator before a head coach, he loves his offense. And if you do too, you should consider using his playbook. 
Keys: 
Dominate the passing game with Mayfield and his receivers. 
Look for that read-pass option.
Don't rely on the run game, it's a passing team. 
More on Kitchens: https://www.giants.com/team/coaches-roster/freddie-kitchens
8) Vic Fangio
Team: Denver Broncos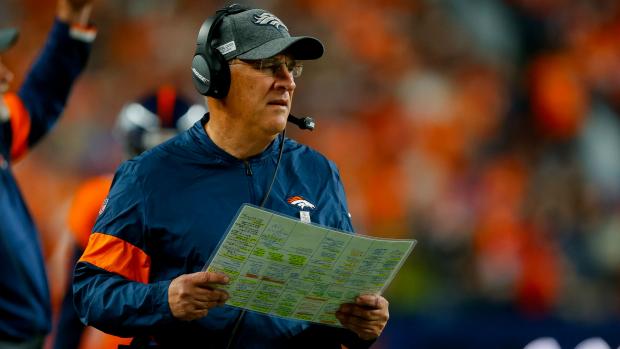 A peering Vic Fangio.
Fangio relies on his defense. If you like to play defense, or want some more practice, pick Fangio with the Broncos. 
What to do: 
Dominate the blitz game. 
Play with the defensive alignments, they're the most dynamic in the game. 
Use Von Miller to pound your opponent. 
More on Fangio: https://www.pro-football-reference.com/coaches/FangVi0.htm
7) Brain Flores
Team: Miami Dolphins

A stern Brian Flores.
Brian Flores doesn't have much to rely on with the Miami Dolphins. They've been working to rebuild for a long time now and they've had their struggles. Their defense is something to talk about and Flores does well to use it to his advantage. 
How to use: 
Use that 3-4 and nickel defense. 
The Dolphins have a talented D-line, use this to your advantage. 
Use Jordan Phillips… he's a beast!
More on Flores: https://www.miamidolphins.com/team/coaches-roster/brian-flores
6) Adam Gase
Team: New York Jets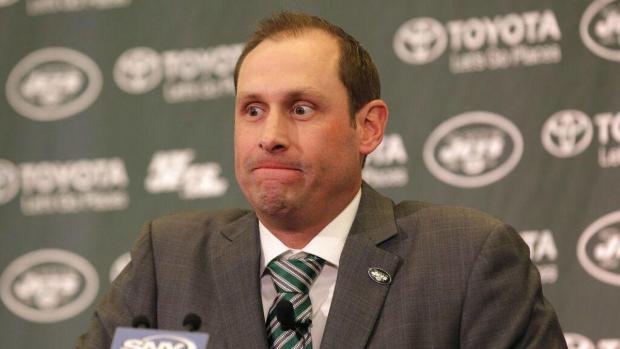 A flabergasted Adam Gase. 
The Jets are a lot stronger than they seem. And with the offense strategy Gase puts forward, the Jets are a great sleeper team. Work together with Gase, Darnold, and Bell to run circles around the other team. 
Strengths: 
Their defense is also a strength. Use the D-line often when playing. 
Run the ball with Bell or throw it short to him. 
Use Jamal Adams and Marcus Maye in the backfield to stop the long ball. 
More on Gase: https://www.newyorkjets.com/team/coaches-roster/adam-gase
5) Bruce Arians
Team: Tampa Bay Buccaneers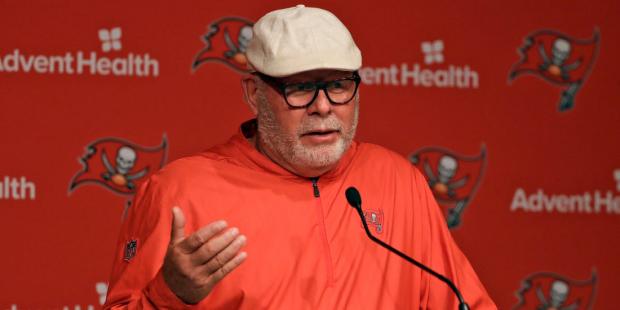 A stylish Bruce Arians. 
 
The Buccaneers can be a solid team to use in Madden for many reasons. Arians adds an offensive strategy that can be dynamic and effective. Arians has worked with some of the greatest QB's in the game, so it's safe to say his strategies will fall on Jameis Winston to put forth the work. 
Key points: 
Dominate the passing game. 
Look for Mike Evans almost every time. 
User the DT's, they're dominant!
More on Arianss: https://www.pro-football-reference.com/coaches/AriaBr0.htm
4) Matt LaFleur
Team: Green Bay Packers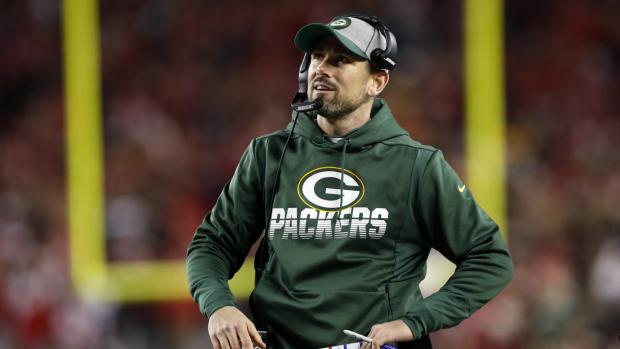 A mixed emotion Matt LaFleur.
LaFleur and Aaron Rodgers are a great combination. Offensive heavy, LaFleur and the Packers are a great team to work on your offensive game with. And if you particularly like the gun formation, use his playbooks. 
Strengths:
Use the gun formation often. 
Choose blitz' with Clay Matthews on defense. 
Look for those Play-action passing schemes.
More on LaFleur: https://www.packers.com/team/coaches-roster/matt-lafleur
3) Kliff Kingsbury
Team: Arizona Cardinals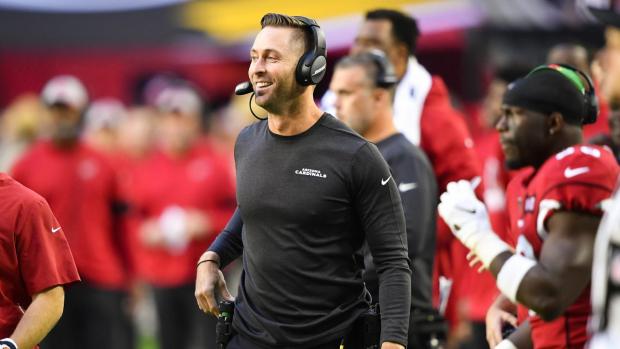 A verry happy Kliff Kingsbury.
The Cardinals are known in Madden 20 for having one of the best offensive playbooks… and Kingsbury is the reason. Using Murray, Kingsbury has everything he needs to run his favorite offense - run and gun. 
What to do: 
Use those pistol formations so Murray has the pass or the run open. 
Spread that offense to open some crazy routes. 
Make sure you choose formations with enough receivers on the field!
More on Kingsbury: https://www.pro-football-reference.com/players/K/KingKl00.htm
2) Matt Nagy
Team: Chicago Bears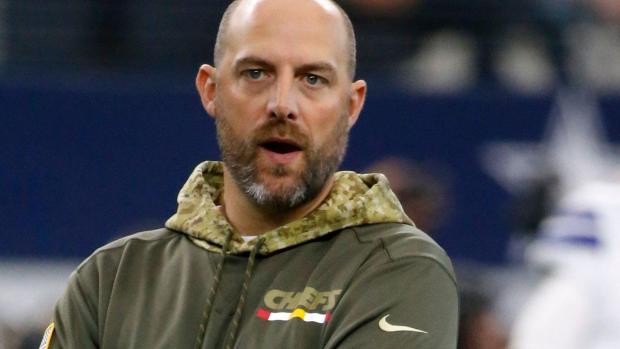 A very angry Matt Nagy. 
The Bears are another team with one of the greatest playbooks in the game. Although, this time, it's defense. Nagy is the perfect assignment to use the Bear's defensive tools to his advantage, and we can all see this in Madden gameplay. 
What to do:
Going up against a great quarterback? Use the Bears. 
Dominate the Blitz' with Mack and terrify your opponents QB. 
Choose the Bears playbook even if you aren't playing as the Bears. 
More on Nagy: https://www.chicagobears.com/team/coaches/matt-nagy
1) Andy Reid
Team: Kansas City Chiefs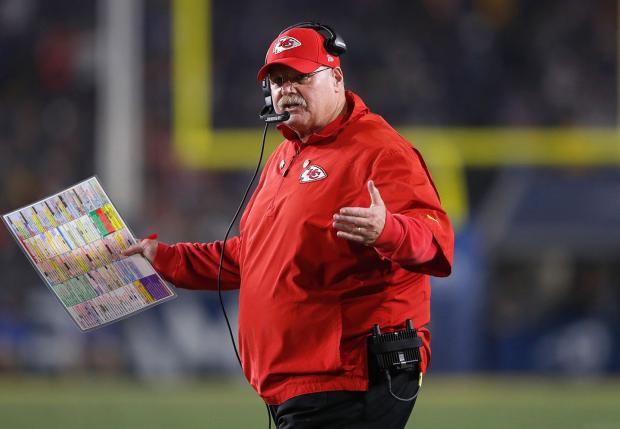 An elated Andy Reid. 
Andy Reid has created one of the best football teams we've seen in today's NFL. With the help of Patrick Mahomes, this is a dominant offensive team. The Chiefs show it, through their plays, execution, and overall camaraderie. Use the Chiefs if you want to dominate both the passing and running game. 
Strengths: 
Dive into those excellent run routes and throw bombs with Mahomes. 
Run or throw, don't be afraid to do it all. 
Defense is a strength too. Use Mathieu at safety to pick off balls. 
More on Reid: https://www.pro-football-reference.com/coaches/ReidAn0.htm
To be great at Madden, you have to use all the game gives you. Every year, Madden has given players more and more to use and dominate with. Push past the amateurs of the game. Get familiar with coaching schemes and styles. Dominate every time you step on the gridiron.  
Also be sure to read:
Image Gallery