[Top 15] Minecraft City Seeds That Are Fun!
Updated: 15 Dec 2022 1:14 am
Explore these user created city maps!
When given the headline for this article, I was very unsure of what was meant by "Minecraft cities" as I am a survival player on OG worlds. However, after doing the research for this article and seeing the vast amounts of creativity in these player-created Minecraft cities, I am excited to see what styles and architecture people use to make these. Enjoy these unique maps. Here are the Top 15 Minecraft Cities That Are Fun!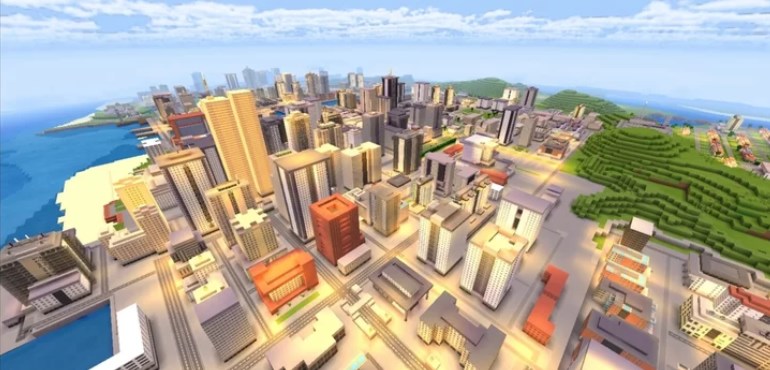 Version: 1.16.5
This 1:1 ratio is a part of the movement to put the entire, real-life world onto Minecraft. While you can't use the buildings, it is pretty cool to see. Take a look around the city of Brindleton in a real-scale world.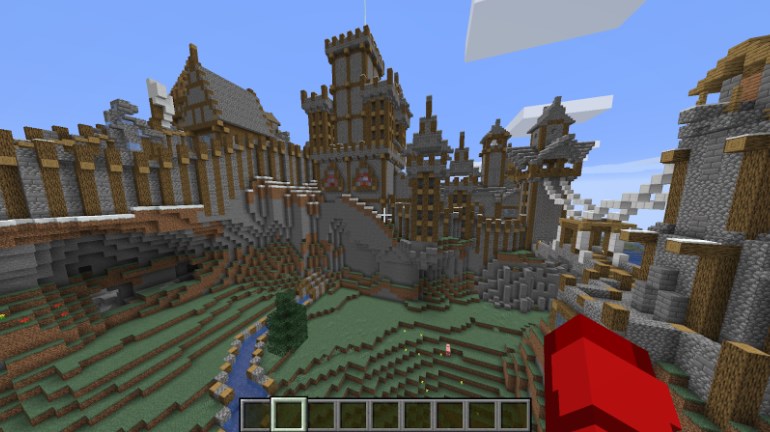 Version: Unknown
This is a playable map. Walking through it was breathtaking! The plain, yet detailed buildings were so fun. All of the buildings are furnished, and everything has no shaders or mods needed. So it's super easy to play with friends with little to no prep.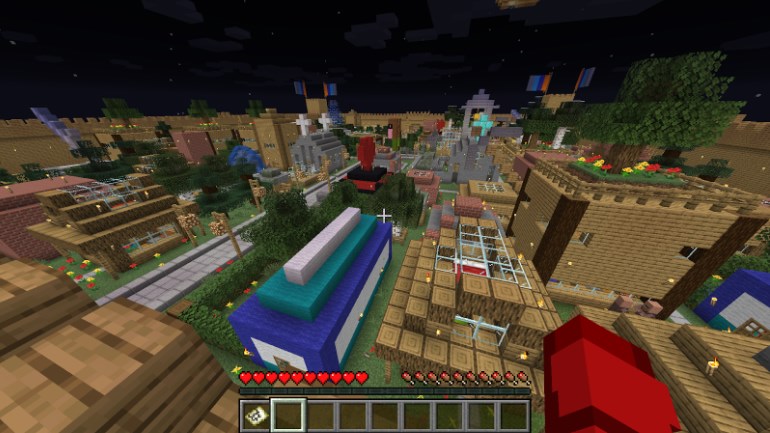 Version: Unknown
This playable map is very tight-knit. Don't let that scare you from playing. The map features many furnished buildings to enjoy a new storyline. You may also use the provided villagers to your desire. The town is surrounded by a big wall and has many other buildings surrounding the wall.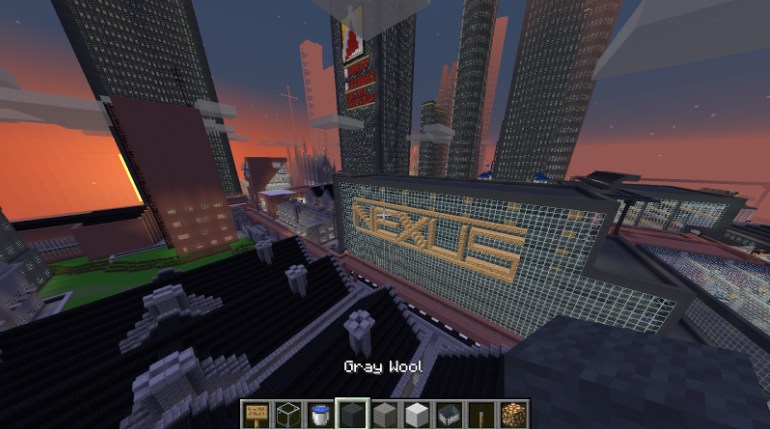 Version: Unknown
This map, which I am dubbing "Nexus City" is very classy-looking. From the multiple buildings and skyscrapers walled with glass, to the subway system, you can enjoy a modern-looking playthrough here. Since the buildings are unfurnished, and the buildings are a little spaced out, you have a ton of customizable space.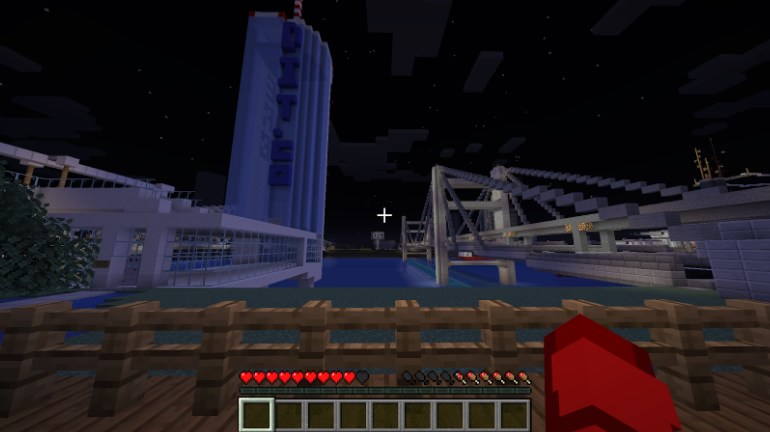 Version: 1.16.5 
Right in the middle of this map is this beautiful, walkable bridge. All of the buildings are unfurnished. However, the map provides a cool, sleek feel with the frozen colors used on the buildings and surrounding objects.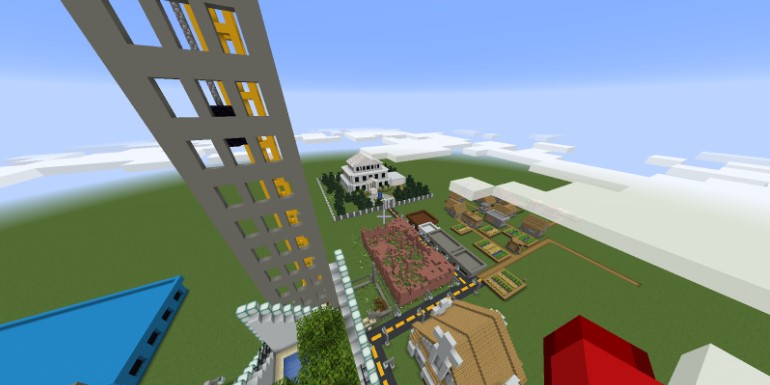 Version: 1.16.5
Futurislandia is perfect for players who want a base map to build on. It's not yet finished so the space between the buildings allows you to create more! This map also features a fantastic wrecking ball going into a building and a school.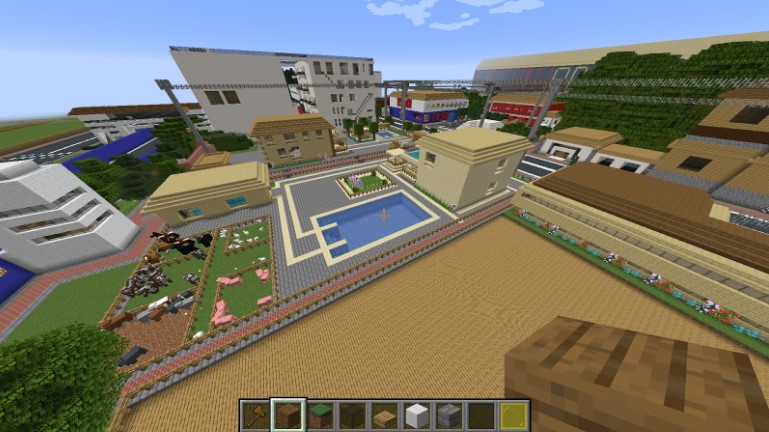 Version: 1.16.5
Dream City was pretty relaxing to visit. The color scheme is a light, wooded type with the commercial buildings also being light in color. Many animals inhabit this city as well as plenty of flora. The beauty mixed with the versatility makes this a great map. It also features a seaside mansion for the owner.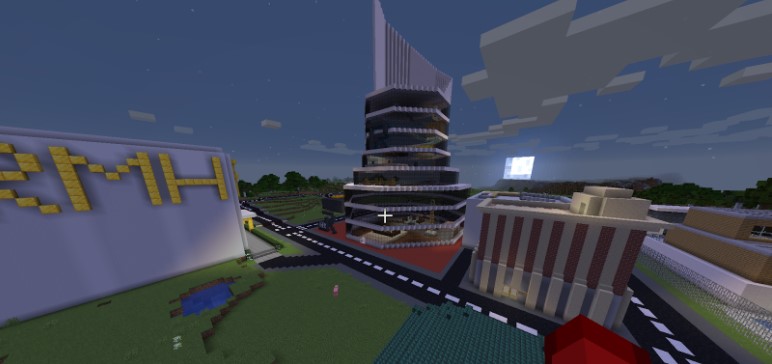 Version: 1.16.5
Wenerd city is a good city for an all-around starter city. The unique building structures offer different styles for you to use or to customize the other buildings to your liking. It also features a seaside mansion for the owner.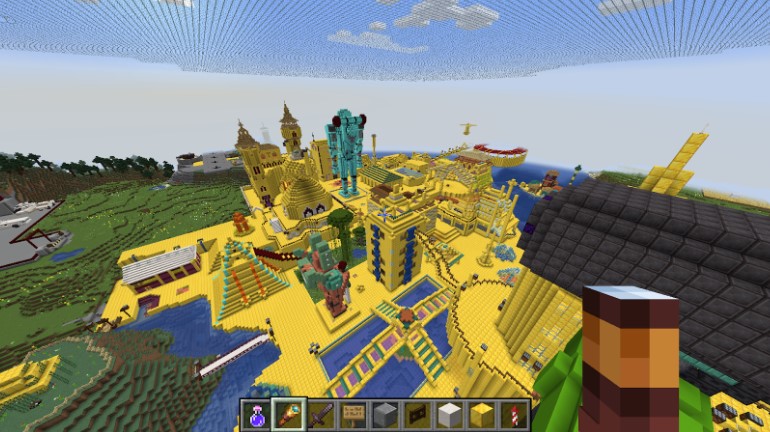 Version: 1.19.2
Gold doesn't even cover the description of this city. While some structures aren't pure gold, the city is smothered in it. Most buildings are empty, but the intricacy of this map is enthralling. Some features include a cruise ship, a floral garden, a giant pyramid, multiple sculptures, a blimp, and more. It's just awesome to explore.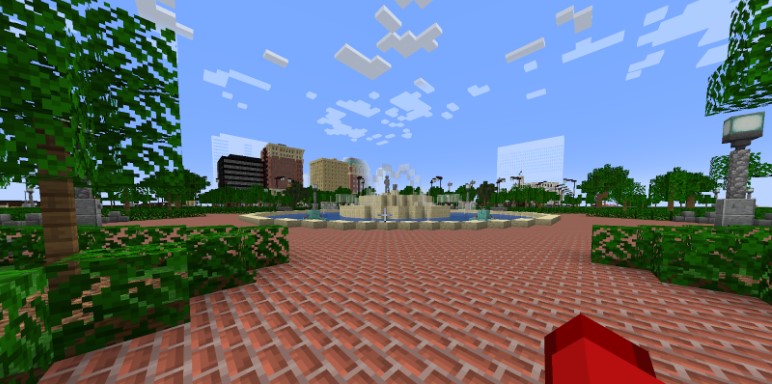 Version: 1.12.2
Beautifully realistic and simple, this map is scenic. A playground, walking garden park, hotel, and more await you here. The scale is Minecraft style, and the buildings are huge. This blank-slate city will suck you in.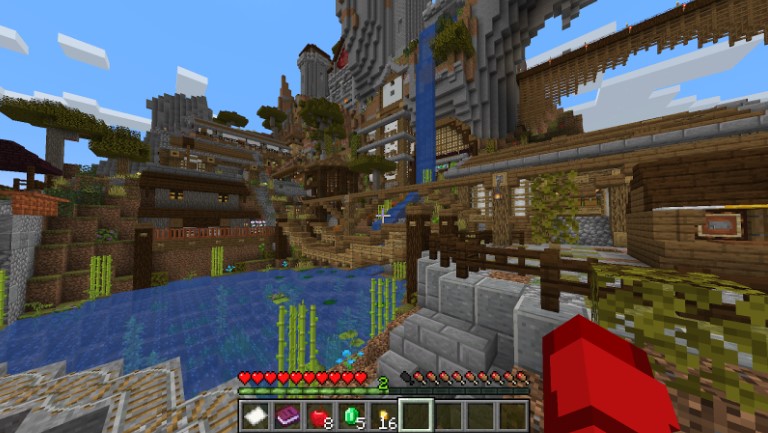 Version: 1.19.2
You start under the city and are given certain items since you are in survival mode. You have to go up a cool elevatory to visit the city. The city is filled with hallways, rooms, spaces, and more filled with things to do. It even has its own storyline.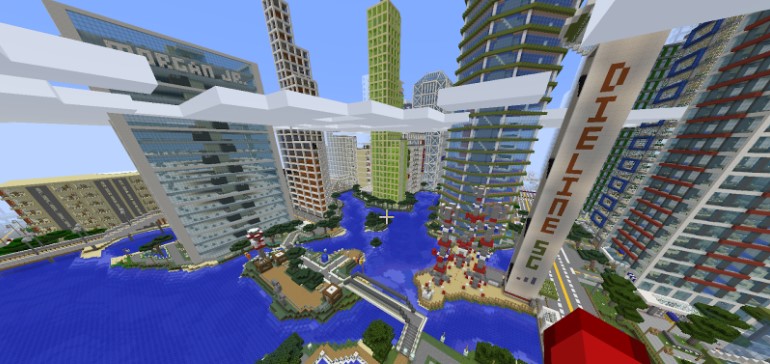 Version: 1.12.2 
I love the looks of a fast-paced city on some sirene water. The tall building contrast with the deep water. This makes the city a wonder to see and even better to play in. Build your own story with the clean slate buildings.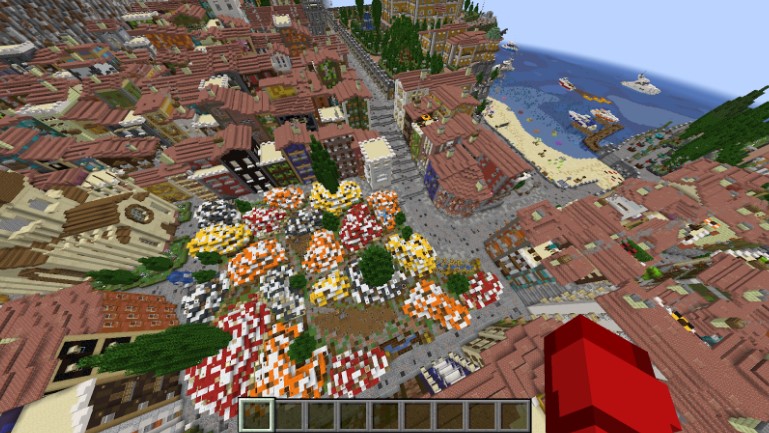 Version: 1.18.2
This city sort of reminds me of Attack on Titan. All of these close-knit, Mediterranean-styled buildings make it scenic. In the middle of the town is a playful park with colorful trees and all of the buildings are unique there is also a marketplace to help you create ideas.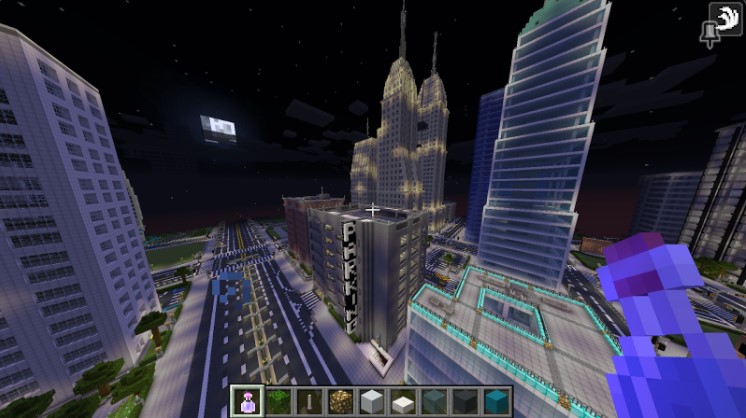 Version: 1.12.2
Normal city by day, with gorgeous light scenes at night. This picture only captures a fraction of the lit-up buildings in this modern-styled city. Everything is lit up, from the streets to the roads, and all of the buildings. Add a little snow and it would be magical.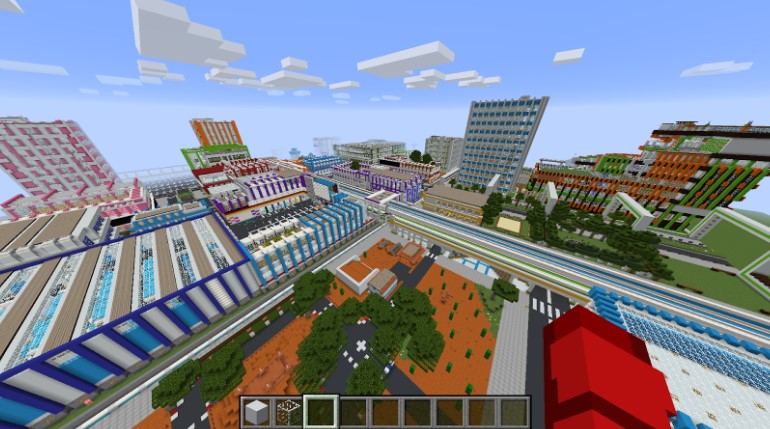 Version: 1.12.2 
This is a cartoon styles city. Every building has a separate color theme and the base of the map is neutral so there's no clashing. Different places round out this map with some parks, differing styles of buildings, and odds and end features here and there—what a cute map!
You May Also be Interested In: