[Top 10] Mass Effect Andromeda Best Romances
Updated: 19 Feb 2022 10:16 am
Female Ryder and Jaal
Time to Swoon over the lovers of Heleus.
If there's one thing that Bioware has gotten right in the past, it's their romance options. While the romance pool in Mass Effect Andromeda was controversial during its 2017 release, the diversity of them is well appreciated now. Here's a breakdown (never a break-up) of the romance options offered in Mass Effect Andromeda and inclusive videos on how to get that sweet, sweet ending.
MALE RYDER:
Avela Kjar
Full Romance: Avela Kjar Romance
Being one of Andromeda's shorter romances, the Repository of History curator becomes ever more interested in the Pathfinder after they complete a mission for them. They recover a pre-war helmet of an Angaran that was targeted by the Scourge on the planet Havarl. They quickly bond over history and awkward moments of our sweet Angaran not fully realizing she's being flirted with by the newest species to grace their solar system. Overall, an adorable romance with a history buff.
Cora Harper
Full Romance: Cora Harper Romance
The Asari huntress trained human is a walking badass. Cora is very much set in her ways. Those ways are the Asari code, the Initiative dream, and her plants. However, Ryder doesn't have too much trouble wiggling their way into her heart as the story progresses. Cora was a character that took a bit of time for me to warm up to but with everything that she's been through, she's understandably fired up, if you will. Still, Cora is a favorite amongst players.
Gil Brodie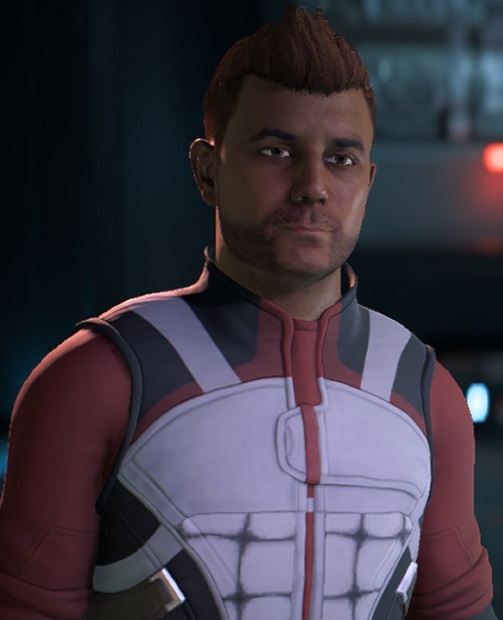 Full Romance: Gil Brodie Romance
Our charismatic chief engineer of the Tempest gives Ryder a run for their credits and then some. Quite literally, if you participate in a poker game. Gil is a lovable character by nature so it's easy for Ryder to fall for him. The feelings are mutual quickly and confidently with Ryder from the very beginning. The fact that Ryder and Gil are going to have sweet, potentially red-headed, babies running around? Queue the squeals!
FEMALE RYDER:
Liam Kosta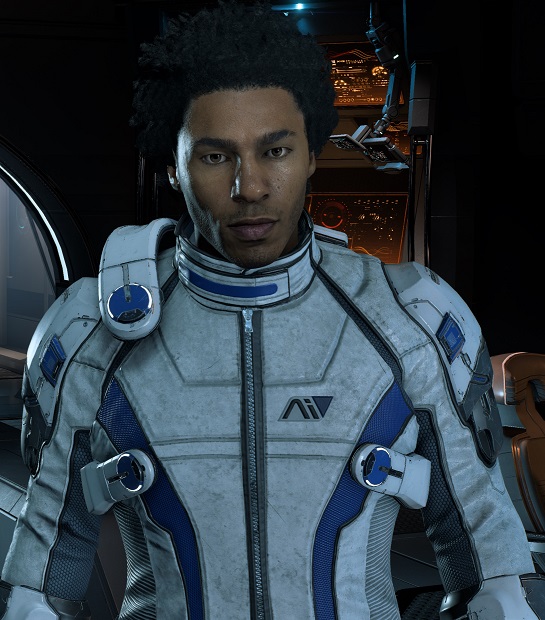 Full Romance: Liam Kosta Romance
My very first romance-play through was with our goofball Initiative security and response specialist. He is upbeat to a fault, has a particular way he wants his smuggled sofa into the Tempest and a vintage car that's waiting for him to drive around with Ryder beside him. The date near Prodromos is delightful and bright in comparison to the harsh reality that has hit the Initiative thus far. 
Dr. Suvi Anwar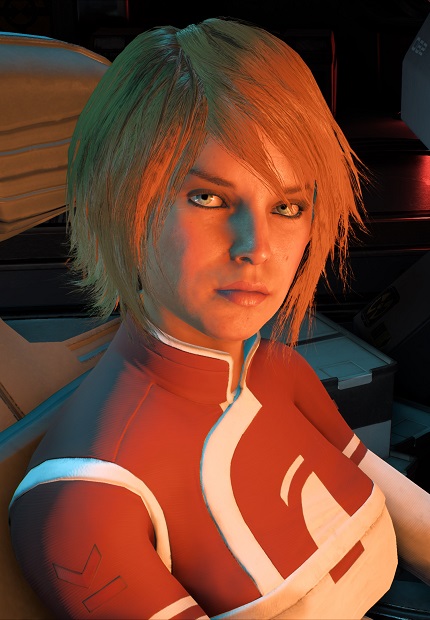 Full Romance: Dr. Suvi Anwar Romance
What is there not to love about this socially awkward science girl? Her accent, her eccentric ways to see what new minerals are made of (you read that right, you just had to be there), and her belief system upholding across time and space make her a wholesome option. Her earnest feelings towards Ryder are believable and sweet. 
BOTH MALE AND FEMALE RYDER:
Pelessaria (Peebee) B'Sayle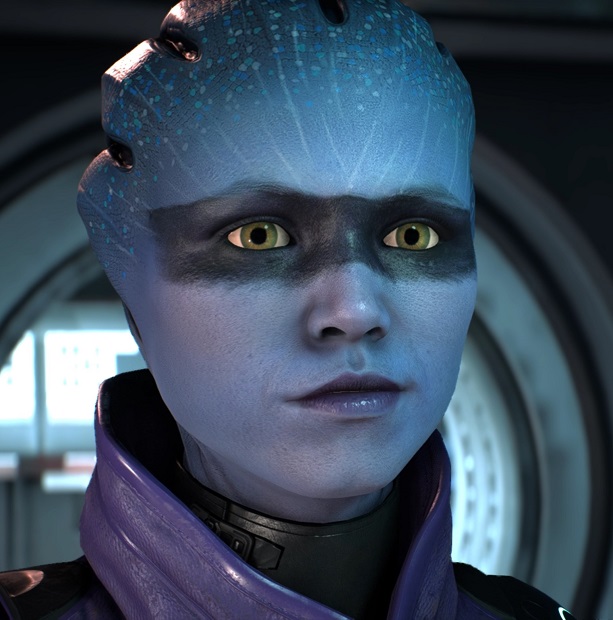 Full Romance: Peebee Romance
Easily the most rambunctious member of the Tempest, Pelessaria- or Peebee- comes in like a tornado and continues to stir up trouble for Ryder and the rest of the team. From her explosive entrance, a killer back-handed punch, and just flat out bolting from the Tempest just when things are about to get interesting. Peebee has some of the funnier commentary in the Nomad as well. If you're looking for a more chaotic, keep you on your toes but also equally rewarding romance, Peebee is your Asari.
Vetra Nyx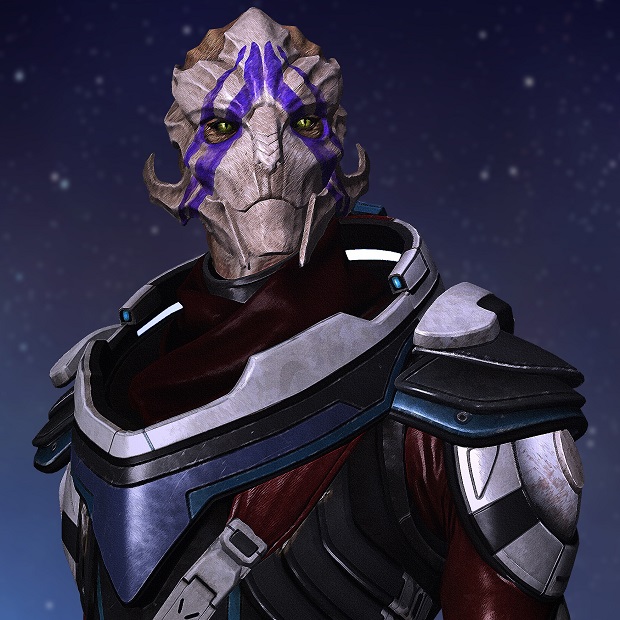 Full Romance (Female Ryder): Vetra Nyx Romance
Having a Turian Romance option takes us right back to the original trilogy and how all the feelings for an alien species started for a lot of us. Vetra is full-of-life and loyal to her family, blood-related and not, to a fault. My favorite moments are when she tries to smuggle the Tempest off the Nexus and every moment with her sister. That's when you know you have a good companion. Her romance feels natural for both male and female Ryders.
Reyes Vidal
Full Romance: Reyes Vidal Romance
King of the 'wink and walk'- Oh, I had some initial feelings about this smuggler, information broker and so much more. Reyes is introduced on Kadara and stays a solid fixture when you're there. It's easy to get wrapped up in the charisma of his character. Every scene with Reyes is filled with tension that exudes from a confident character like him. I'd have to say that of all the awesome options available, he was definitely my favorite. 
Keri T'Vessa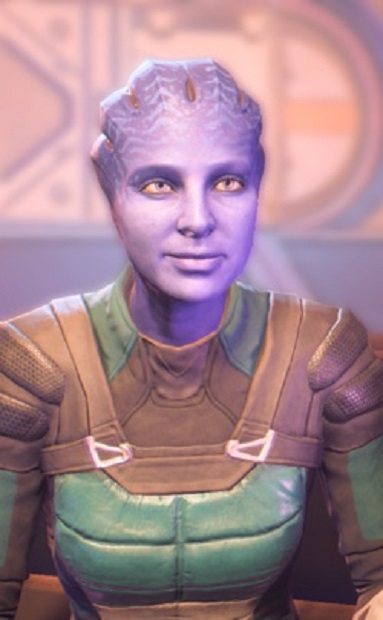 Full Romance: Keri T'Vessa Romance
This short but sweet romance with the reporter of the Initiative is quirky to a fault. When things take a turn with her reports, the moment Ryder goes to her and states they'll protect her is incredibly sweet. There isn't enough of an ending to this romance but, that final excited "You always come back!" makes my heart so happy.
Jaal Ama Darav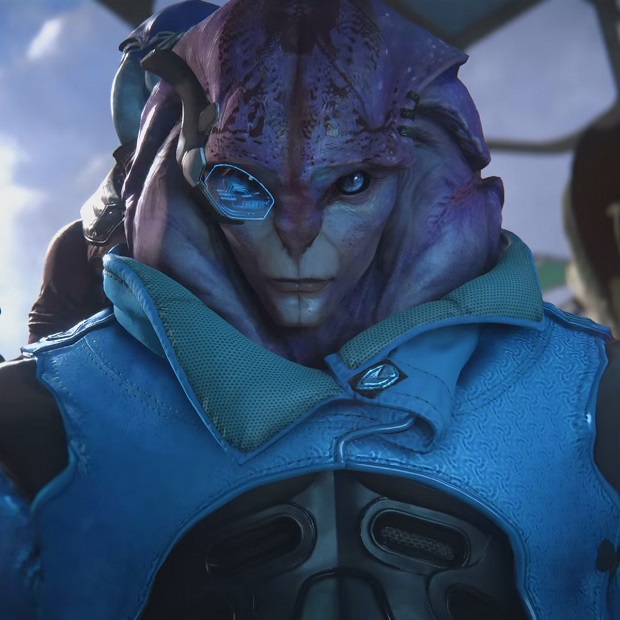 Full Romance: Jaal Ama Darav Romance
Jaal's romance came as a close second for me- for many reasons. His open disposition, family-oriented lifestyle, and honest admissions of affection to Ryder make him the sweetest bean. The Anagran companion has been through much in his short life. Helping the Resistance was his entire world, until Ryder and the dream of a life outside of war spurred him into happiness at last. Such a good, sweet and memorable romance for sure!
Image Gallery