[Top 10] Garry's Mod Best Hide And Seek Maps
Updated: 02 Oct 2022 2:14 pm
Garry's Mod Best Hide And Seek Maps
You there! Do you want to go and have a nice game of hide and seek with your friends but you don't know which map to choose?
Then I have some good news for you!
This article will help you choose between 10 carefully selected maps for the Garry's Mod's hide and seek gamemode.
10. Has_Lesser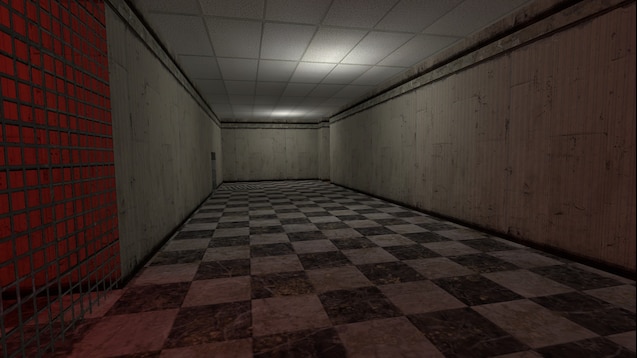 This map offers you a dark environment to play … Let's say- a bit creepy hide and seek game.
It is designed for a 2 to 6 players group. The environment is generally dark and inside of an abandoned building.
If you want your adventure to be a little creepy and liminal while playing a game of hide and seek, then you should give this a download.
What's great about has_lesser:
Liminal space.
Dark theme, limited vision.
Many corners, places, etc.
9. City Climb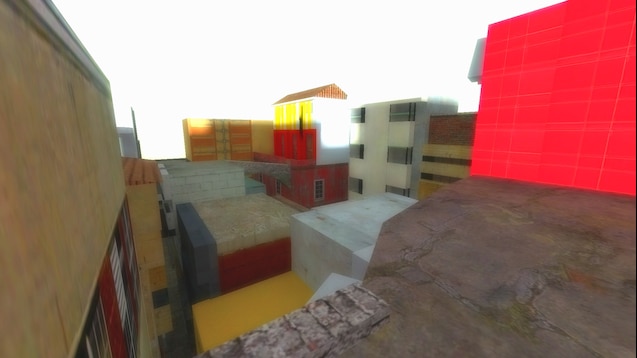 Next up, we have a map that's designed vertically. This means that your hide and seek adventure would be very climby!
It offers many tall buildings and tight alleyways for your match. Also, it is designed for a medium-range group.
The realistic tightness of the alleyways and all will probably make you feel like you're in your childhood once again.
What's great about City Climb:
Vertical design.
Tight spaces.
Lots of places to hide.
8. Has_Highschool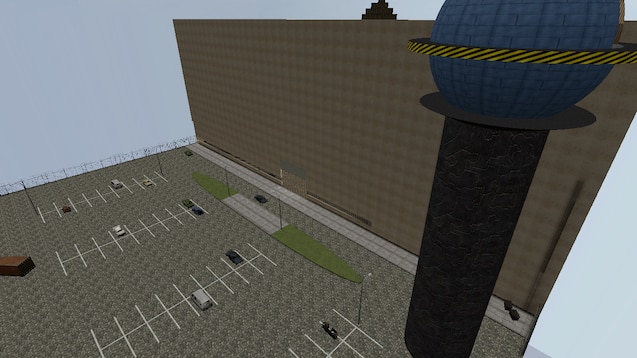 This map goes on in a very large high school.
It can have up to 16 players and is one of the largest maps of the hide and seek gamemode.
If you have a large group of 16 players, then you'll have a blast on this map since there are a lot of props and places to hide.
What's great about Has_Highschool:
Large map.
Many places to hide.
A good amount of props.
Non-CS:S based.
7. Has_Town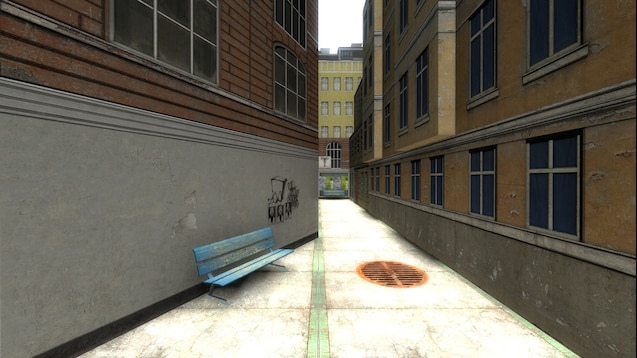 This map has every possible vertical and horizontal space you can ask for!
It has tight alleyways, places that you can go up to, and a fair amount of props inside each building and alleyway.
Again, if you're playing with a large group of people, this will get you a long and fun playtime!
What's great about Has_Town:
Variety of hiding places.
A fair amount of detailed props.
Tight and large places combined.
6. Hs_Bigroom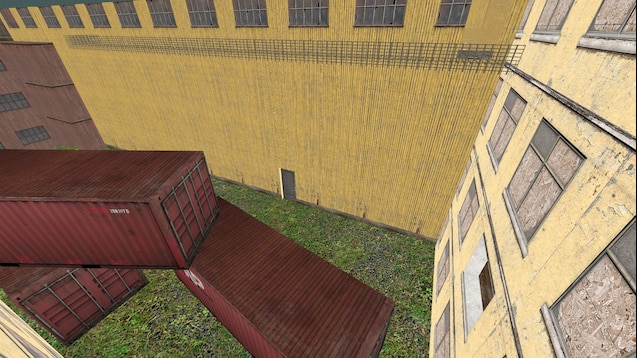 Hs_Bigroom, as you can imagine by the title, is a big room.
It has a huge space with several hiding spaces from top to bottom. To say the least, it is one of the largest maps out there.
This is, once again, a map for those who have big bulky groups who want to chase each other in a virtual world.
What's great about Hs_Bigroom:
Large map.
Detailed design.
Unique environment.
5. House and Street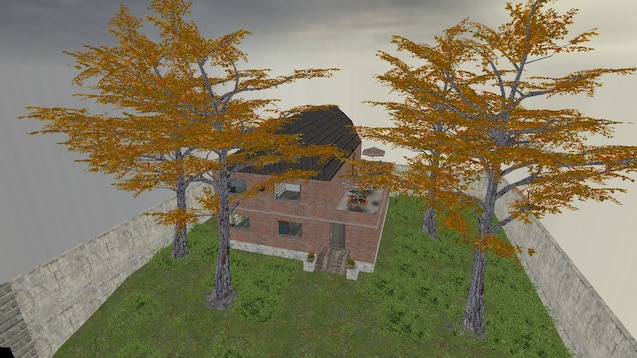 This is one of the classic maps of the hide and seek mode, with just one house and a simple road.
The road can be added with a script to make the cars move!
You can have quick games here for some simple fun, give it a try!
What's great about House and Street:
Small map for quick games.
Classic map.
Detailed interior.
4. Smallotown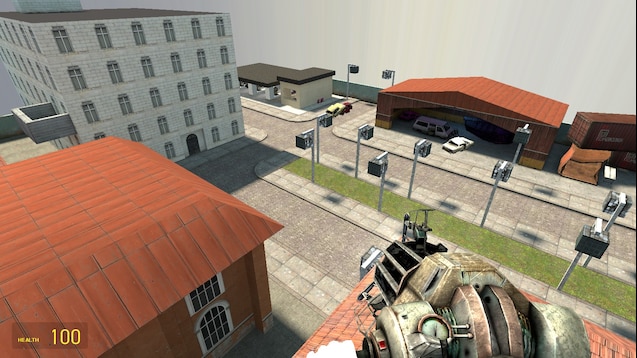 This is a small town that has multiple interiors. The interiors have corners that can be used for those who prefer in-door hiding!
Oh, those introverts…
Then we have a whole street of the town that you can use!
You can experience this map to the fullest if you're a fan of indoor and outdoor mixed maps.
What's great about Smallotown:
Mixed hiding options.
Carefully designed interiors.
Has many hiding points.
3. Has_Factory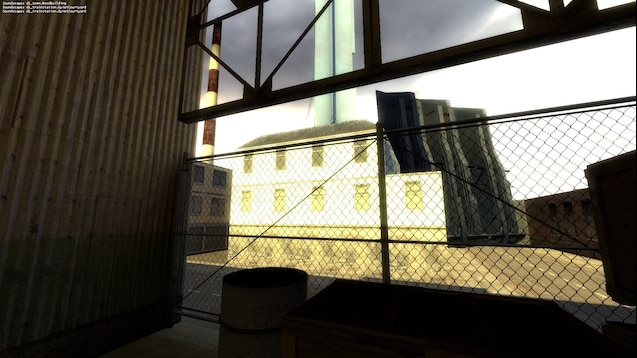 Do you want to experience what someone's grandfather experienced in his childhood?
This map brings out a whole factory with a carefully designed interior and teleporting doors to spice up the chases!
It is a medium-range map with a cozy environment.
For those who want more chase and less  long-stance hiding, this would be the dream map to play on.
What's great about Has_Factory:
Unique design.
Teleporting doorways.
Vertical hiding/escaping.
A fair amount of props.
2. The Forest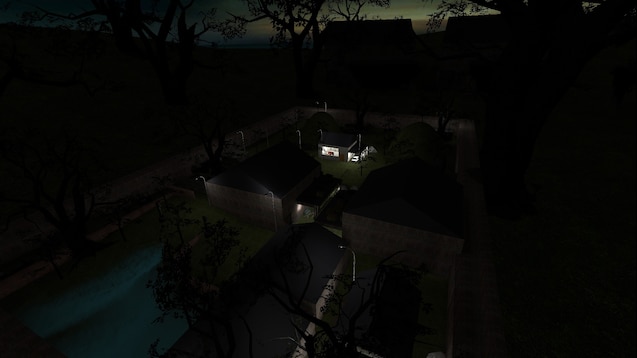 Here comes a forest-themed map for those who love spooky times!
It has a few buildings with some enterable interiors and a fair amount of trees surrounding them.
The textures of this map are lively placed so that you won't be playing in something that feels cartoonish.
Whether you have a medium-range group, or just playing with a small one, this map is going to give you quite a chase!
What's great about The Forest:
Lively environment.
Adaptable for chases.
Dark theme.
1. Spooky Hospital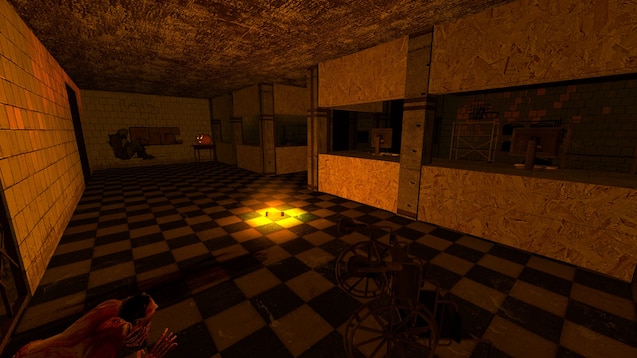 Do you want to add more spice to your pumpkin latte?
Well then, prepare for a hospital adventure that'll probably make you wet your pants for a creepily designed environment.
Though this map is creepy, it is also very functional for both hiding places and chases.
It'll probably give you and your friends, small moments of heartattacks!
What's great about Spooky Hospital:
Unique interior.
Halloween/creepy themed.
Has spooks.
A few liminal space interiors.
Many places to hide.
Chase adaptable interior.
Well, this is it for the list of hide and seek maps on Garry's Mod!
Don't forget to give them a try and let us know what you think about them in the comments! :)
You may also be interested in:
[Top 10] Garry's Mod Horror Maps That Are Fun
[Top 10] Garry's Mod Backrooms That Are Fun
[Top 10] Garry's Mod Best Base Designs That Are Awesome