Top 11 Games Like Crysis 3 (Games Better Than Crysis 3 In Their Own Way)
Updated: 07 Feb 2019 2:40 am
Crysis 3's Iconic Crossbow
Crysis is a household name in the gaming community, dating all the way back to 2007 when the "Can it run Crysis?" jokes were alive and well. Since day 1, we were provided with gorgeous visuals and graphics card melting performance, paired with a rich story and amazing gameplay. Crysis is one-of-a-kind, but theres many new games out there that can give us that same thrill as though we were playing through Crysis for the first time.
11. Aliens: Colonial Marines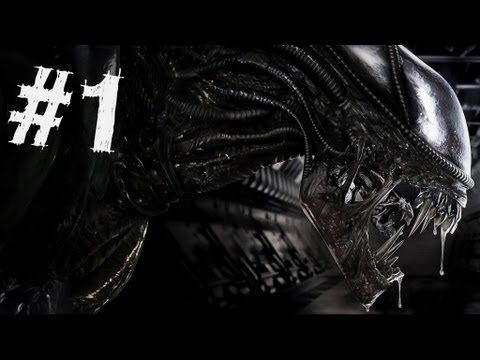 Aliens: Colonial Marines Gameplay Walkthrough Part 1
Created by the developers of iconic games like Borderlands and Brothers in Arms, Aliens: Colonial Marines adds a fresh new take on the sci-fi world. Fight along with your friends as the deadliest soldiers in the galaxy – the US Colonial Marines.
Play solo or take your friends along with you in a 4-player co-op experience. Upgrade and modify your soldier for maximum lethality. Become the most badass military outfit in the galaxy in order to survive and wipe out the Xeno infestation.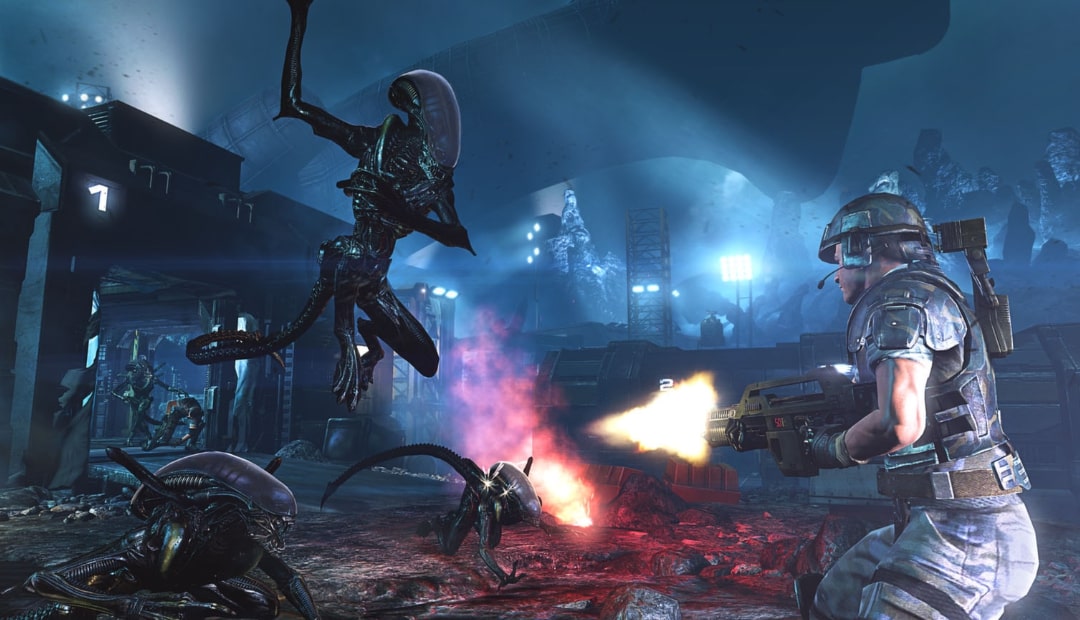 A marine fighting a Xeno alien onslaught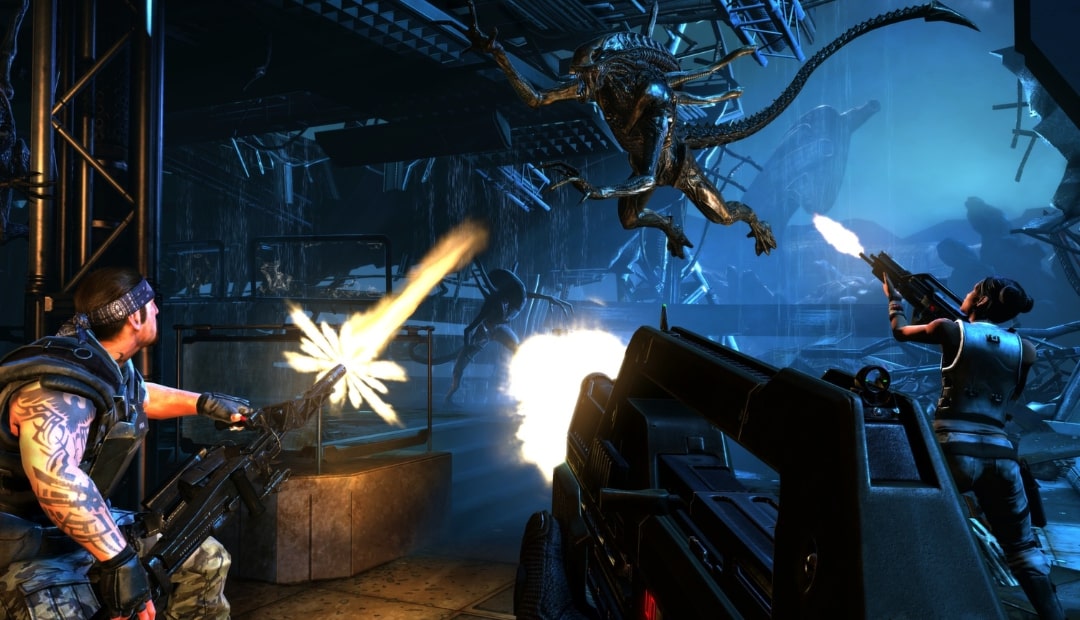 Ride solo or play with a group of up to 4 players on the same system
 10. Titanfall 2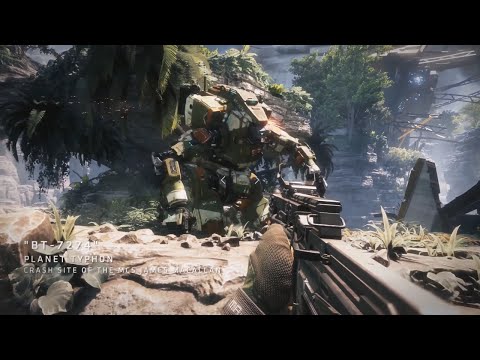 Titanfall 2 Single Player Gameplay
Relive the thrill of calling down your titan and kicking ass in Titanfall 2. Join the Frontier in the new single player campaign that really digs into that Pilot-Titan bond. Or just delve right into the intense and revamped multiplayer experience featuring 6 new titans and plenty of pilot abilities to go around. Enjoy the expanded customization, breathtaking new maps, and lots of new game modes. Let the ass-kicking begin!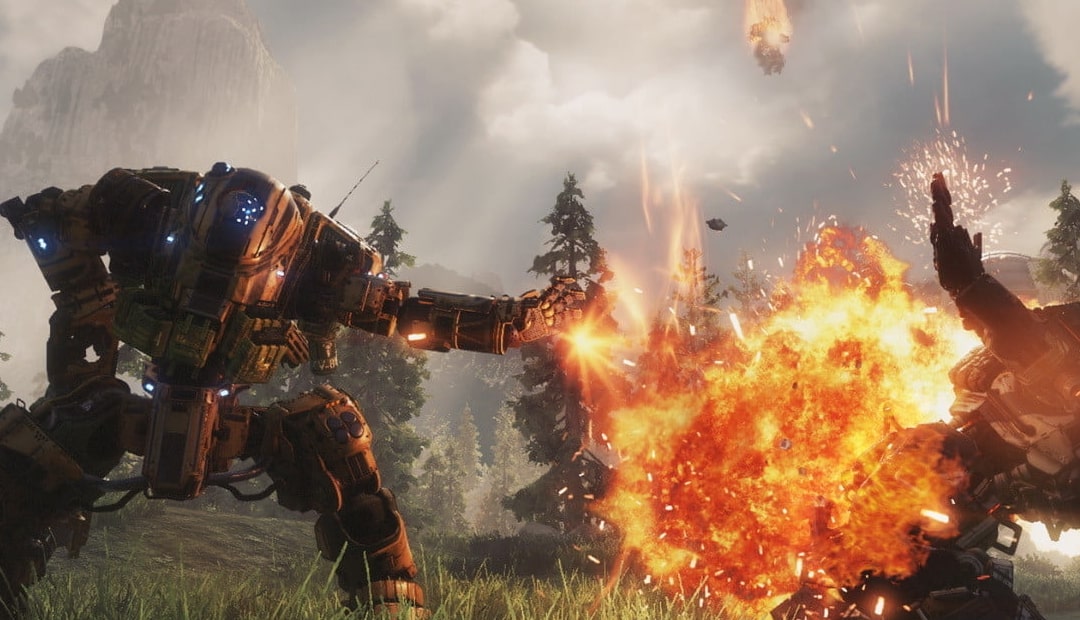 Enjoy some new badass titan and pilot features available to you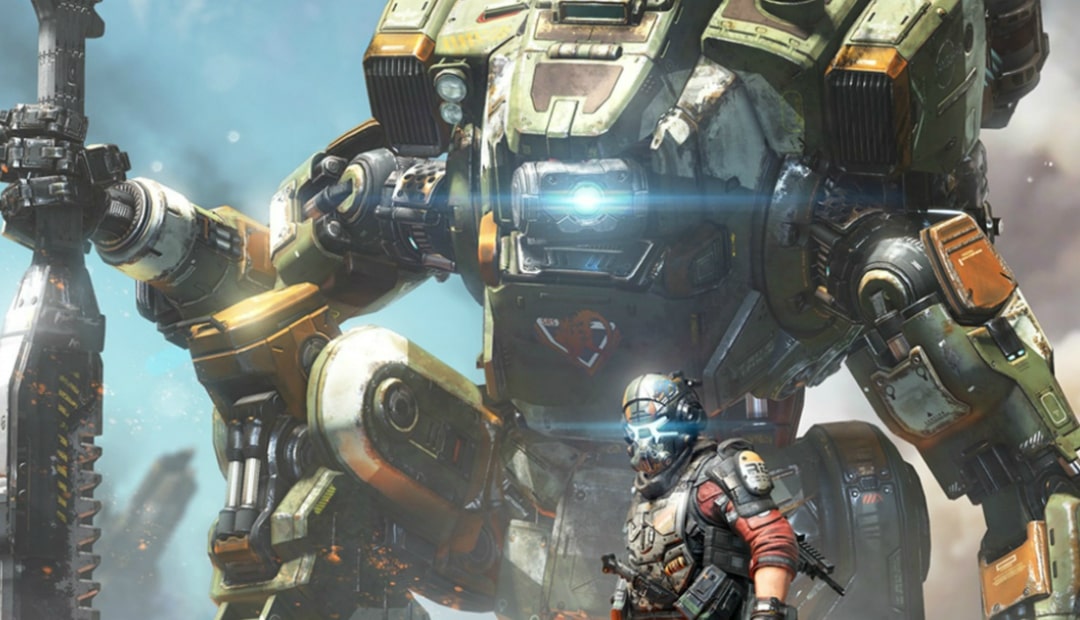 Titanfall portrays the Titan – Pilot bond exceptionally
 9. Anthem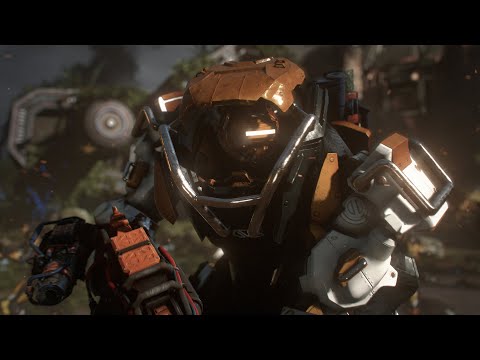 Official 2018 Anthem gameplay trailer
Jump into an ever-changing world ravaged by the Anthem, a source of pure creative energy that causes disasters, storms, and terrifying mutations in its wake. Hone your skills in the Javelins, powerful suits of armor that give you superhuman abilities. Upgrade your gear and learn from your mentors.
Fight your way to victory despite impossible odds.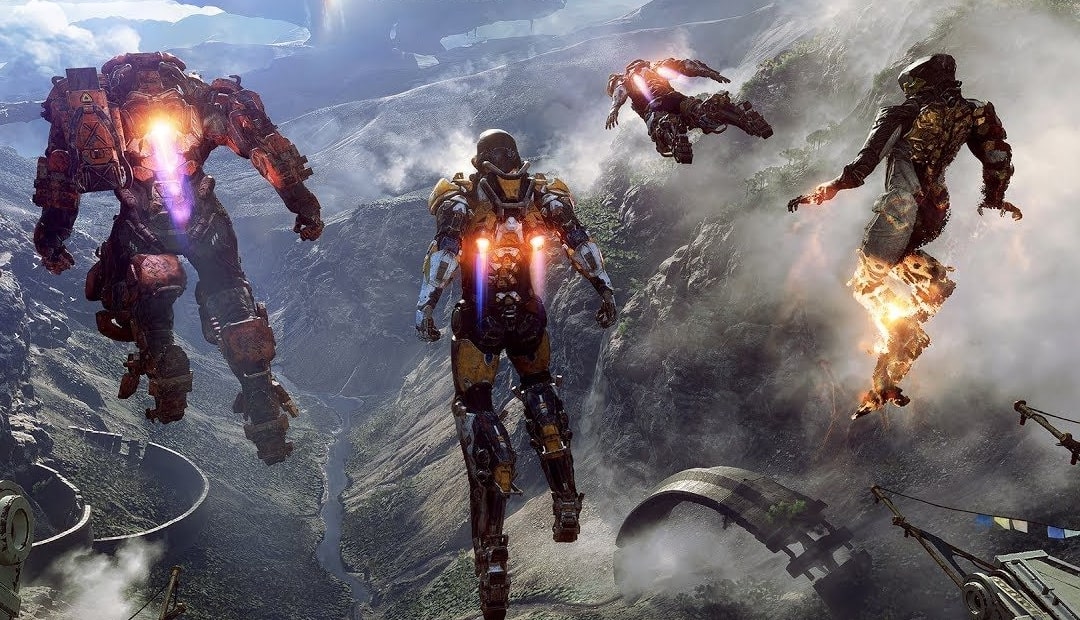 Enjoy traveling through Anthem's gorgeous open-world maps and missions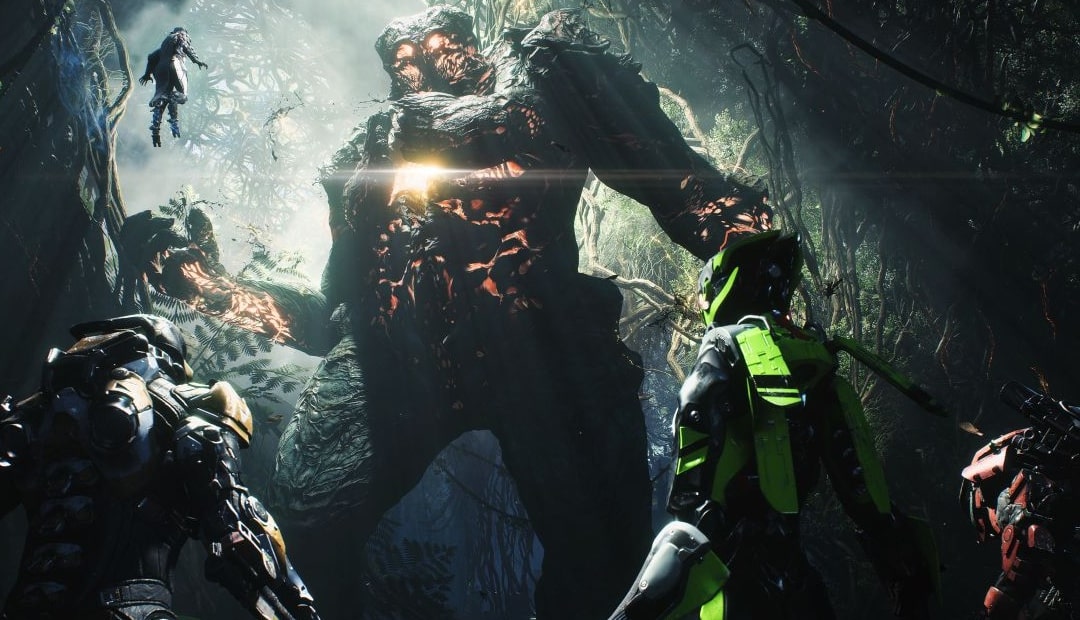 Fight together as a fireteam of 4 against the Anthem
 8. Call of Duty: Black Ops 4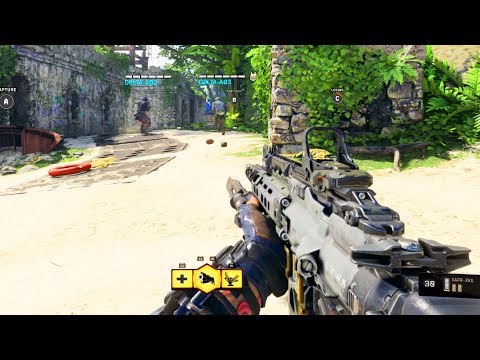 Enjoy gritty, tough, and fluid multiplayer matchmaking in the latest edition of Call of Duty. Featuring a massive offering of Zombies and three new undead adventures, and Blackout, Black Ops comes to life in an enormous battle royale. With fluid, 4K resolution, butter-smooth framerates and unparalleled PC support, this may be the most robust Call of Duty release to date. Console and PC players alike will be able to enjoy this amazing game.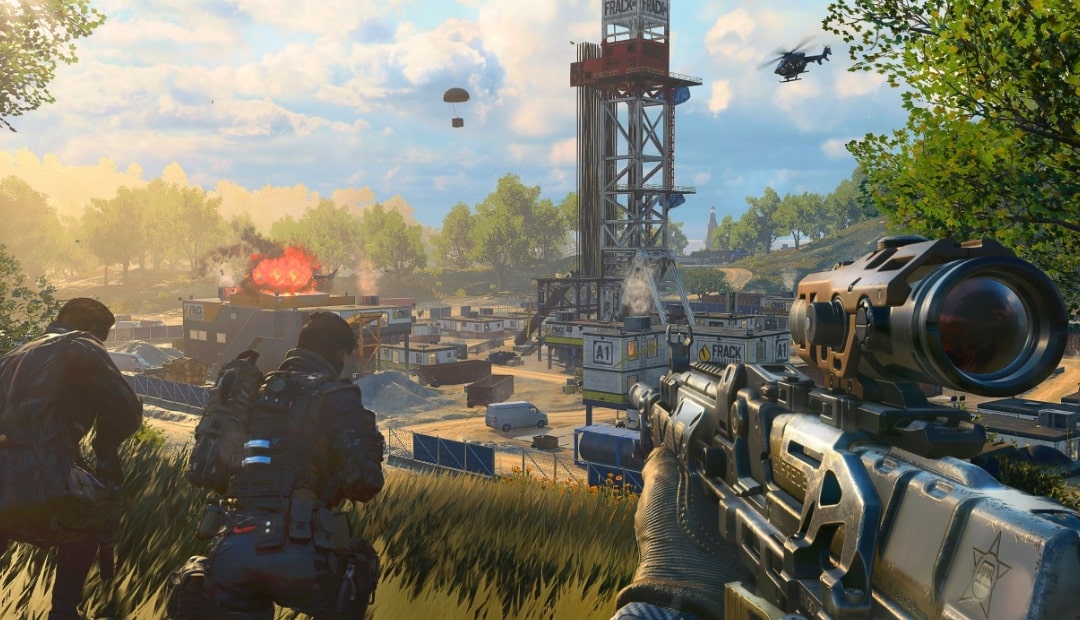 Enjoy stunning 4K resolution with uncapped framerates in the most PC friendly Call of Duty game to date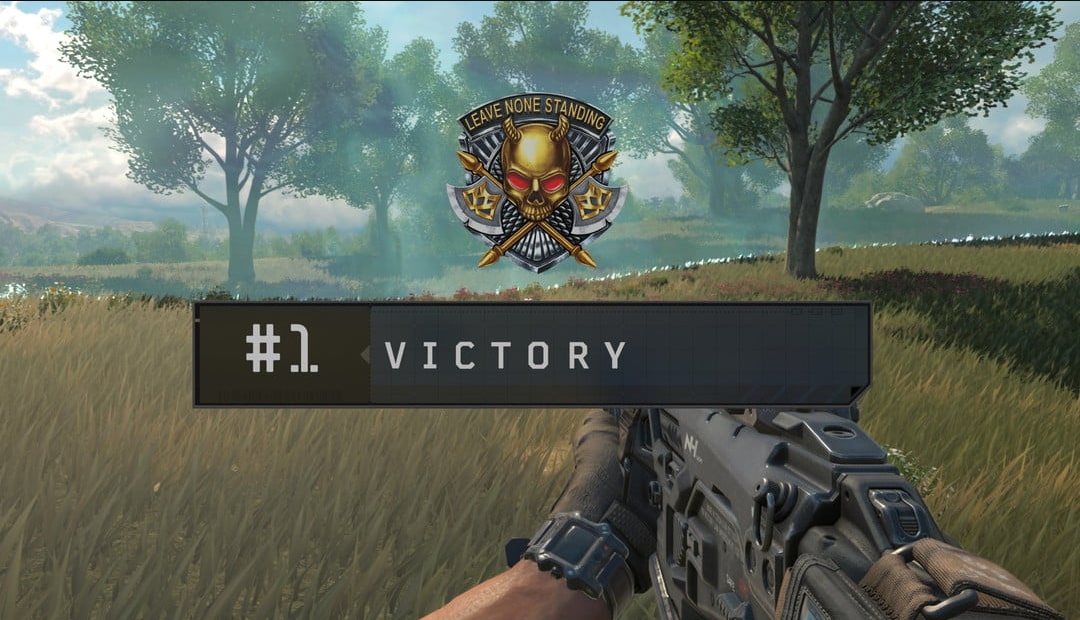 Play the new "Blackout" mode with your friends and be the last one standing
7. GTFO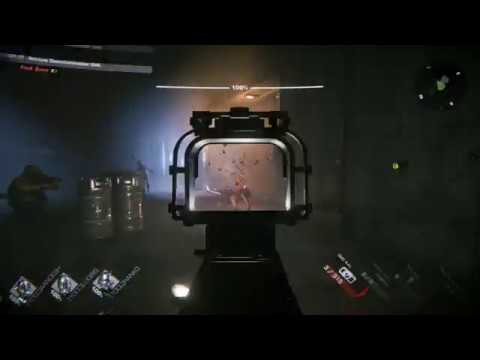 9 minutes of GTFO gameplay
GTFO is a 4-player horror co-op game for those who seek a serious challenge. You play as part of a team of scavengers exploring and extracting valuable artifacts from an underground complex overrun with monsters. Gather weapons, tools and resources to help you survive. Work to dig up the answers you seek. Find a path to escape. Most important of all: survive.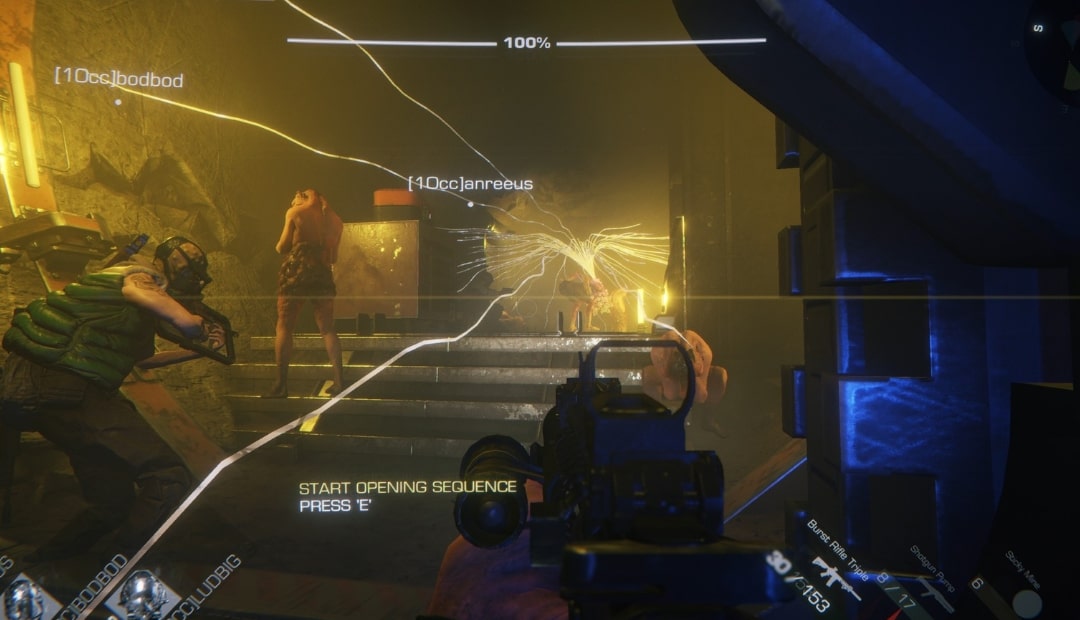 Use your newfound weapons, gear and abilities to escape the fight off the horrifying creatures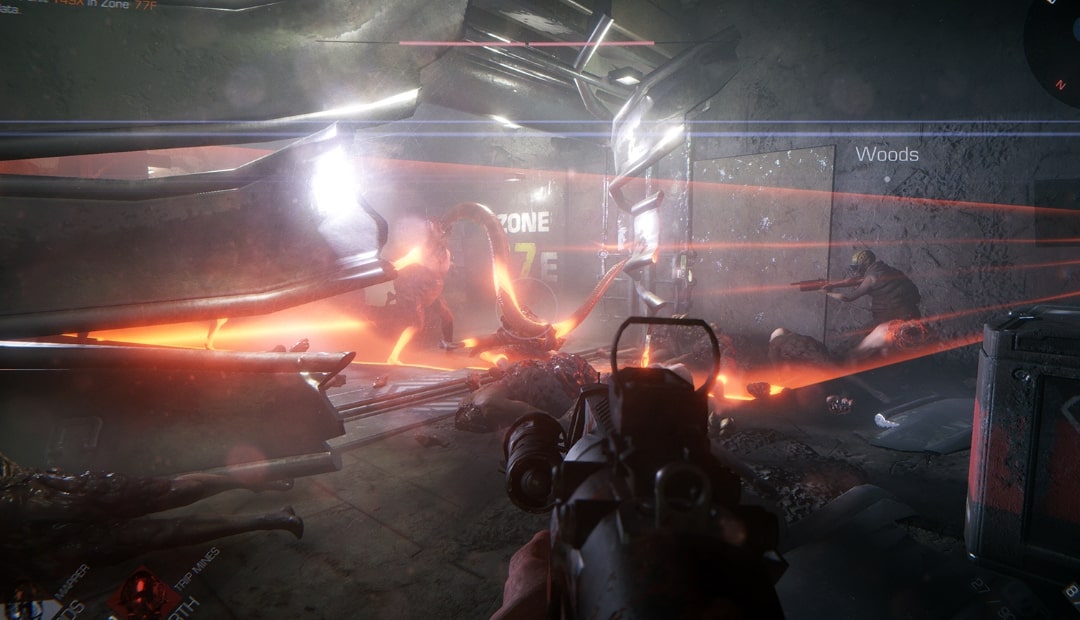 Fight together with your team in order to escape the facility with your goods
6. Wolfenstein: Youngblood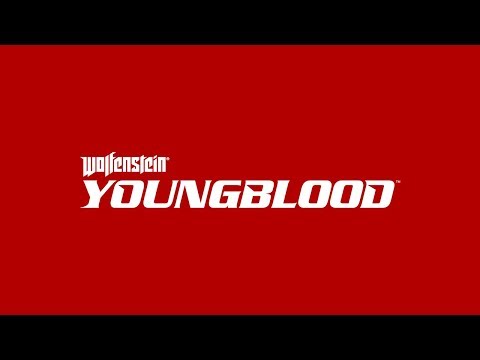 We don't have much in terms of gameplay, but here's the E3 teaser for Wolfenstein: Youngblood
Wolfenstein: Youngblood is a sequel to Wolfenstein II: New Colossus and serves as a prequel to Wolfenstein 3. It takes place 19 years after New Colossus after the Second American Revolution liberated America from Nazi control. It focuses on B. J's twin daughters Jess and Soph as the newest inductees of the Global Resistance against Nazi's. It's an FPS game that also includes a split screen co-op capability. That's all we know so far.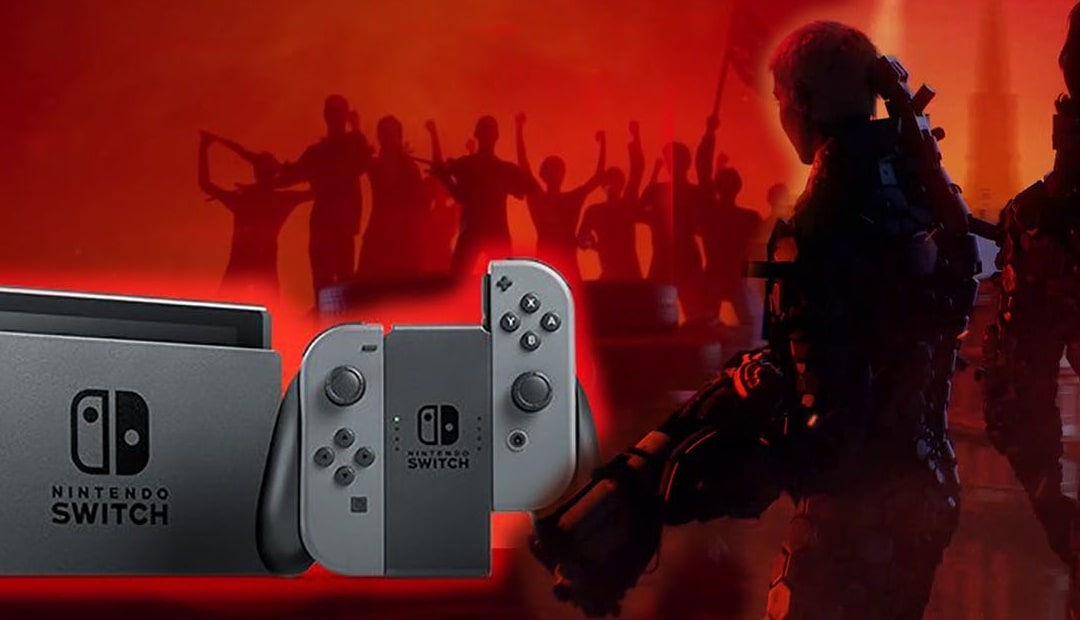 Wolfenstein: Youngblood will be featured on the Nintendo Switch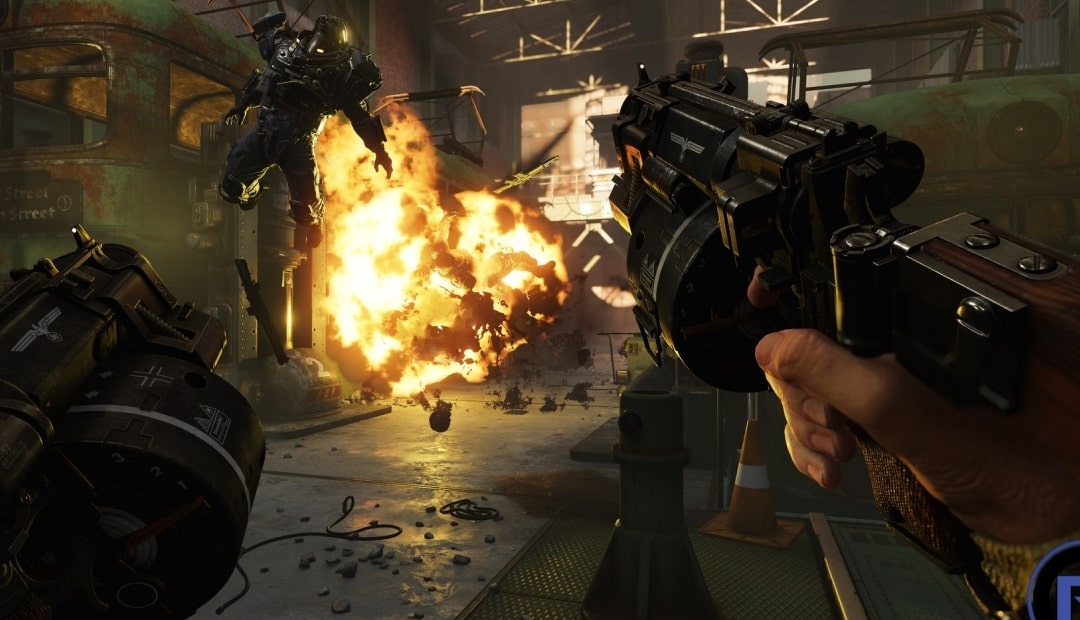 The game is set in 1980's era France
5. Metro Exodus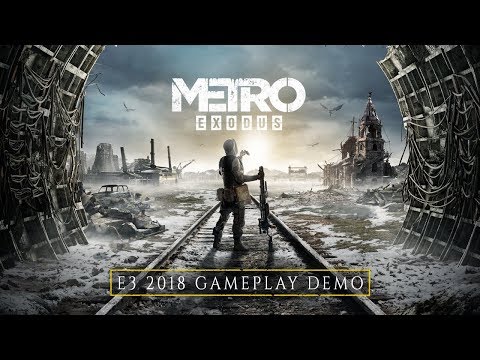 Metro Exodus 4K gameplay at E3 2018
 It's the year 20136, a quarter century after the nuclear war destroyed the Earth, only a few thousand survivors remain.  Clinging to their very existence within the tunnels of the Metro, they've struggled against poisoned elements, mutated beasts, and paranormal horrors. Not to mention you're on the brink of civil war. As Artyom, you must now flee the Metro and lead a group of Spartan Rangers on a journey through post-apocalyptic Russia in search of a new life. Explore the Russian wilderness across vast and diverse levels and follow the story through spring, summer, and autumn, down to the horrors of nuclear winter. Blend deadly combat with stealth in this first-person shooter, anything to stay alive.
Explore new maps and amazing missions with high quality visuals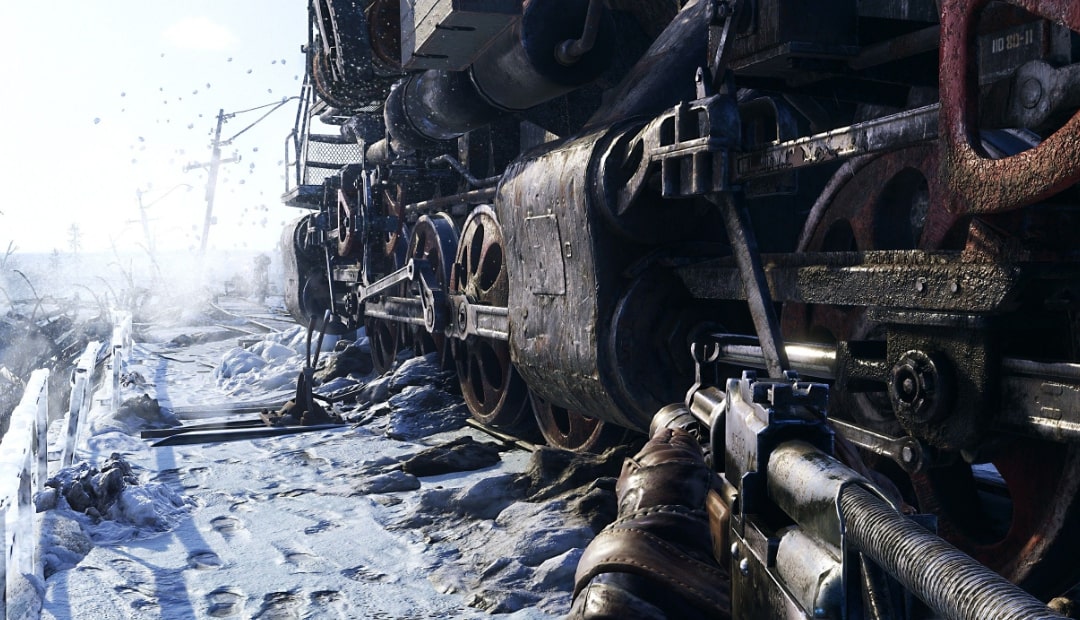 Try and survive the bitter cold of Nuclear Winter
4. Space Hulk: Death Wing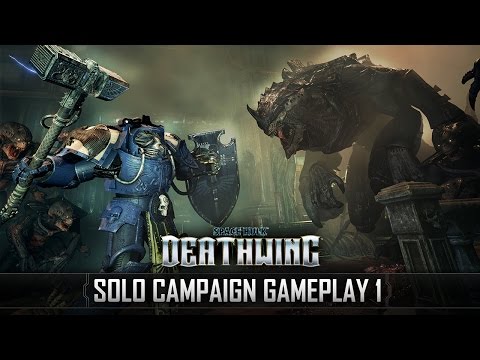 Space Hulk: Deathwing solo campaign gameplay
Space Hulk: Deathwing is an FPS game base on the classic board game Space Hulk. It was developed on Unreal Engine 4 and offers you and three of your friends an opportunity to fight against the Genestealers in the tunnels of a Space Hulk. Gain new skills and abilities to help you and your fireteam in your fight. Take on the role of a Space Marine from the most feared battalion of the Space Marines: the Deathwing of Dark Angels Chapter. Earn fervor points to improve your abilities and unlock new powers. Put on your armor and arm yourself to face the Space Hulk.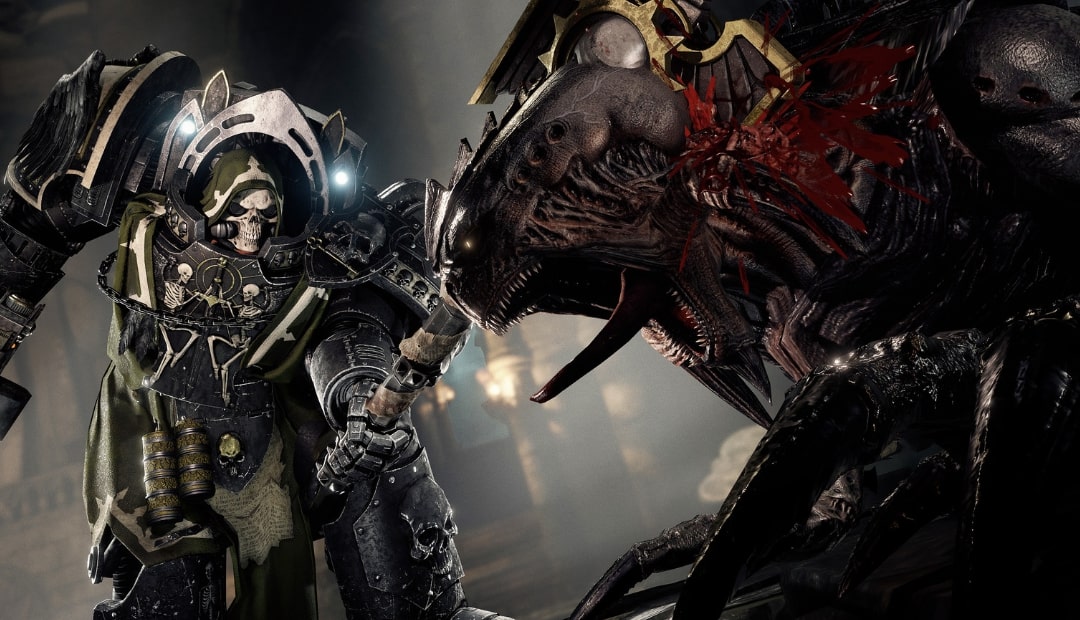 A Dark Angel soldier fighting inside the Space Hulk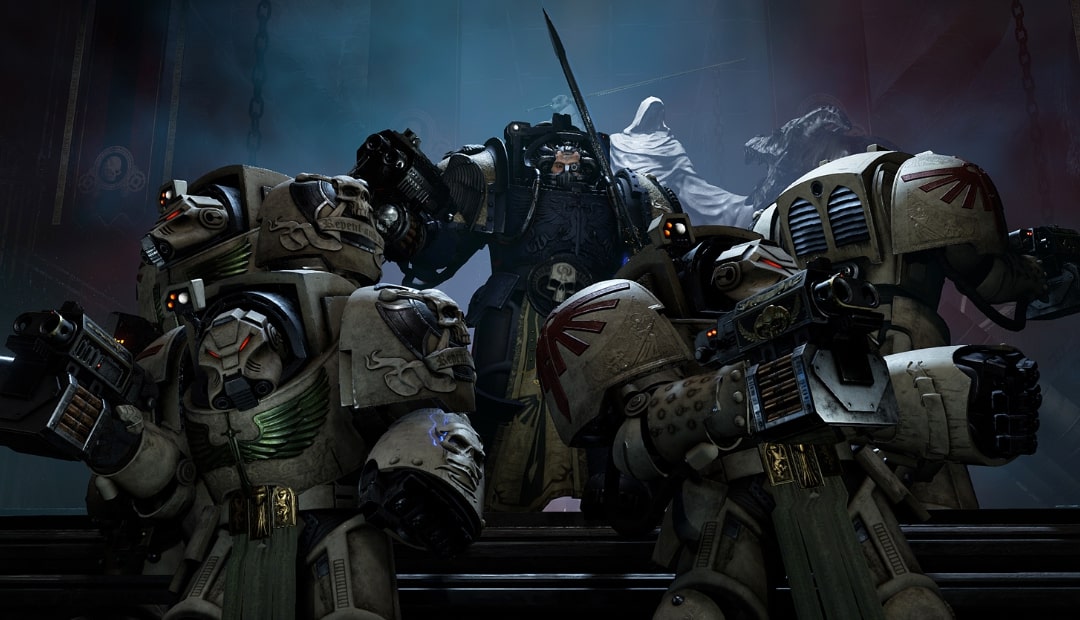 A group of 3 Dark Angel soldiers ready to fight the Space Hulk
3.  DOOM Eternal
Doom Eternal is the upcoming sequel to the reboot of Doom made in 2016. You return as the silent, unnamed marine in the iconic Doom power armor after fighting the onslaught of demonic creatures on Mars and being transported to parts unknown. You find your way to Earth only to find out it's become Hell on Earth; The Legions of Hell have invaded and almost wiped out humanity.
It is your responsibility to protect what's left of humanity in only the most Doom fashion ever: with chainsaws, guns, and your bare hands. You must wipe out every demon in your path while using new weapons like the Ballista and the Crucible. You will face new enemies like the Doomhunter and Marauder along with all the old classics like the Arch-Viles, Pain elementals and Arachnatrons. Never resting. Never Stopping. Ravenous. Eternal. Can you save humanity?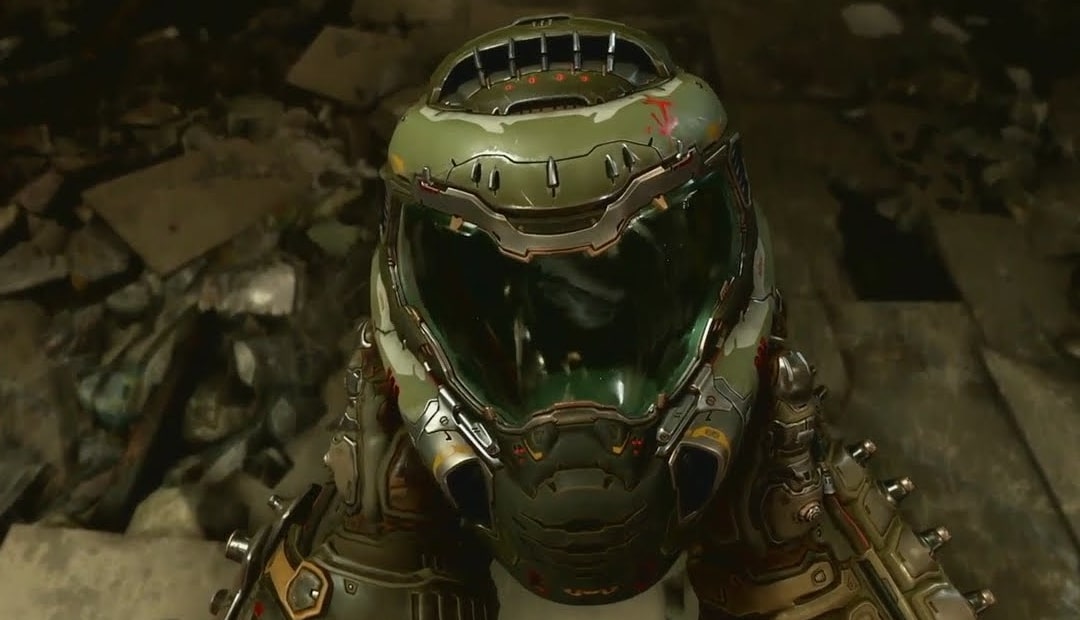 The iconic DOOM power armor, in updated 4K graphics. Sexy, huh?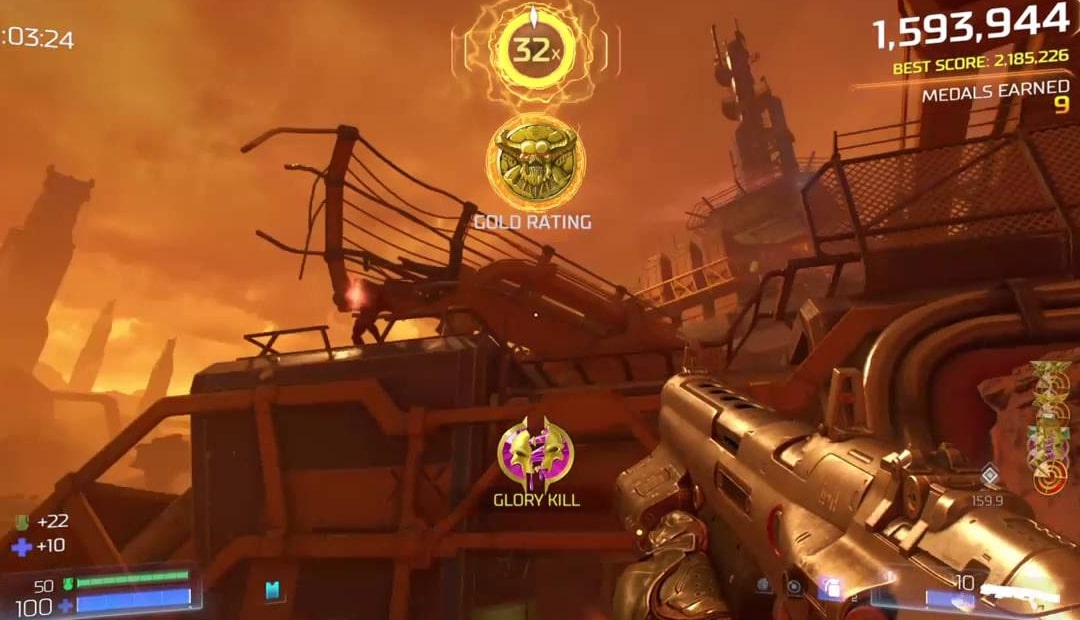 DOOM Eternal also includes a new arcade mode
2.  Destiny 2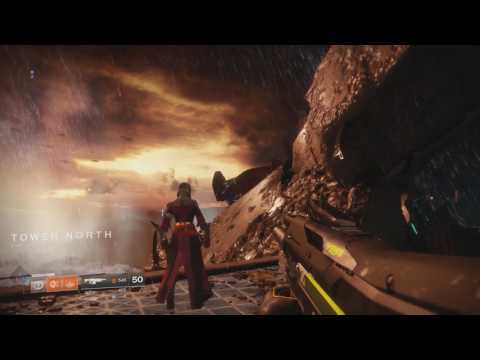 Destiny 2 Gameplay by NVIDIA GeForce Italia
Humanity's last haven, the Traveler, has fallen to an overwhelming Red Legion invasion led by their leader, Ghaul, With the fall of the Traveler, Guardians across the system lose their "light", the driving force that makes Guardians who they are. You discover a shard of light that restores your abilities and you must travel across the system fighting your way to Ghaul. Upgrade your abilities, learn new skills, test out new weapons, do whatever it takes to survive and restore the light of your fellow Guardians. One catch, Ghaul is on the verge of harnessing the power of the Traveler, you must defeat him before it is too late.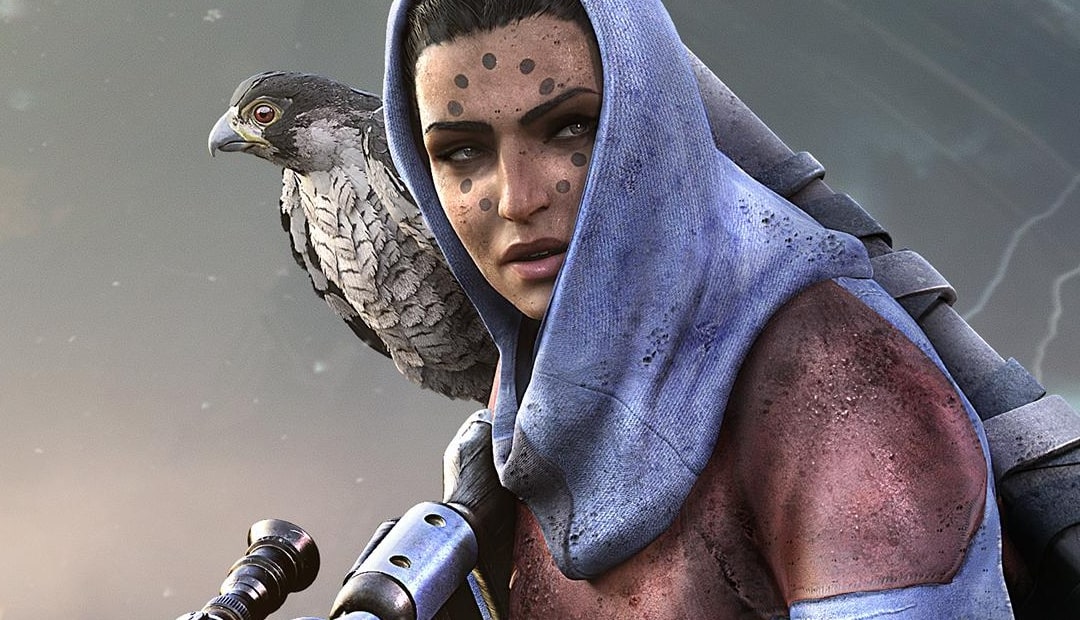 Destiny 2 main character Amanda Hawthorne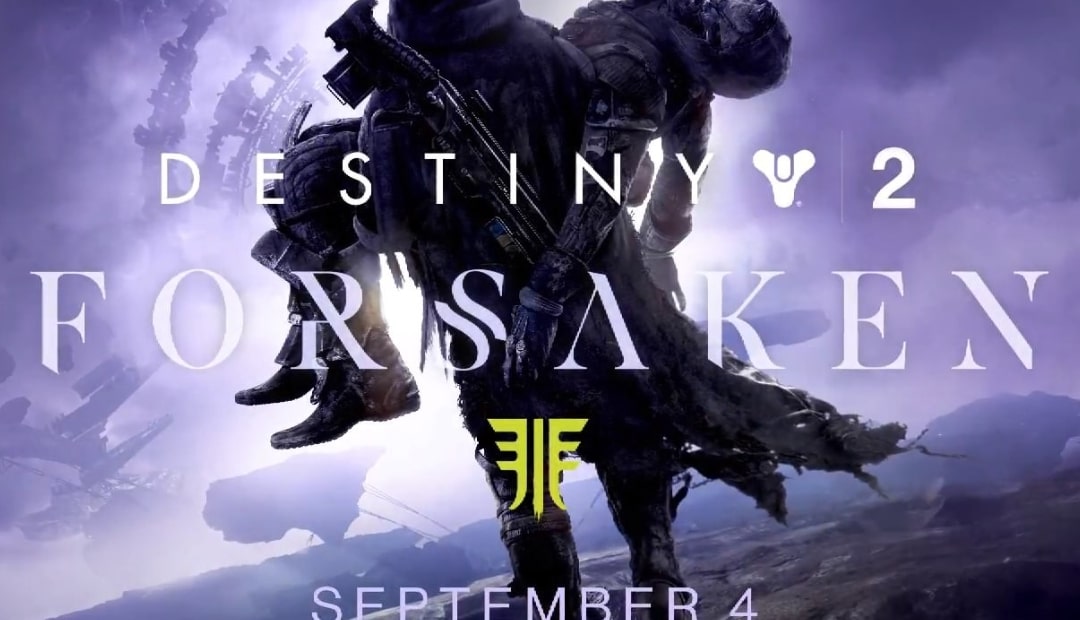 Destiny 2 also features new expansions for fresh content
1. Rage 2
Rage 2 gameplay trailer by Bethesda Softworks
 Rage takes place in a post-apocalyptic future following the impact of asteroid 99942 Apophis. In the first game you play as Nicholas Rane, a soldier who has just awoken from hibernation in an underground facility. Rage 2 bounces off the story told in the first game, but it takes place 30 years after the events that took place in Rage 1.
You play as an entirely new character named Walker with a new backstory and development. Walker routinely mentions the events that happen in the first game to help the newbies learn the story aspects of the game. Rage 2 is the perfect game for new comers to the story, while still pleasing the veterans.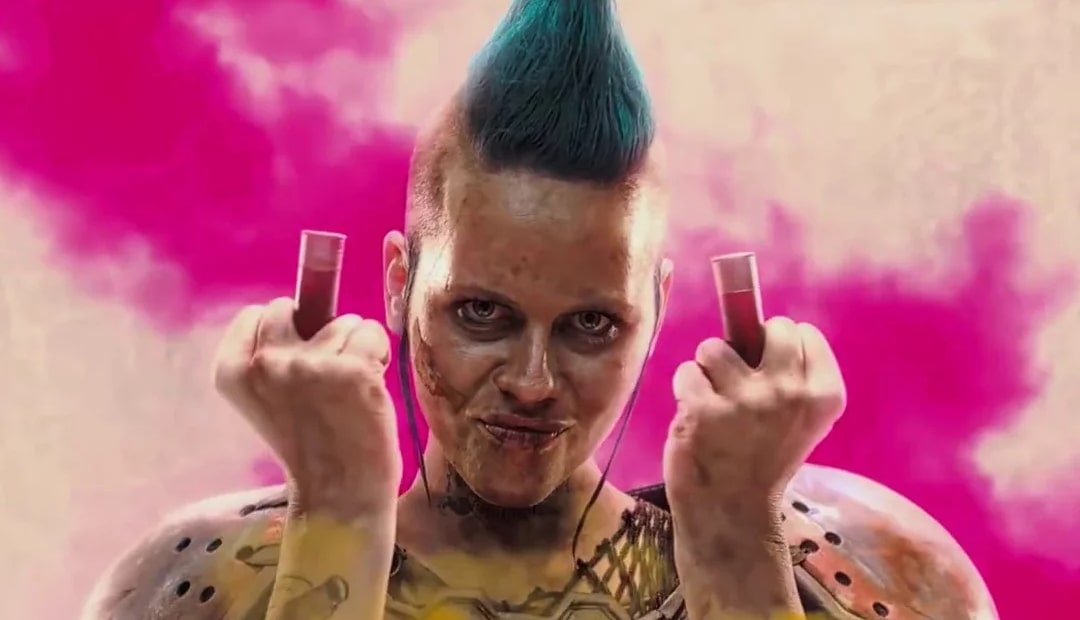 Rage 2 places a high-priority on player expression, your character is whatever you imagine it to be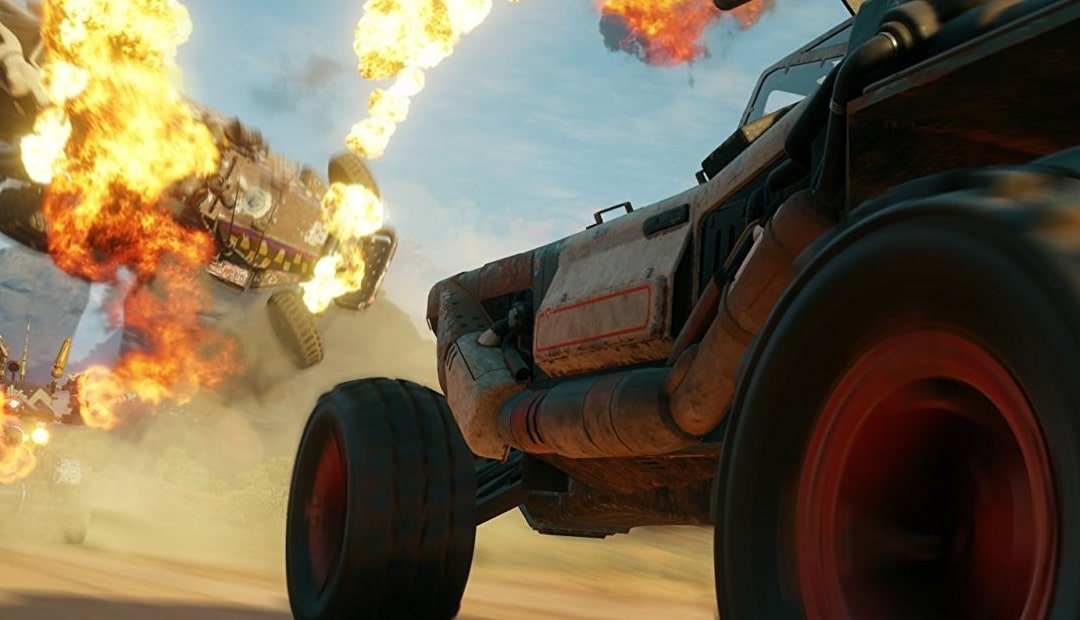 Players will be able to attack vehicle convoys in Rage 2
You may also be interested in:
Image Gallery