Top 15 Best RPGs for PC (Must Play RPGs Before You Die)
Updated: 18 Sep 2019 2:21 am
Here's to you and your companions for saving the world
Are you ready to lose yourself in these immersive worlds?
Who doesn't enjoy kicking back with an RPG and enjoying a story with colorful characters and interesting lore?
It's the precarious balance of gameplay, story, and player choice that makes an RPG standout from the rest.
This Top 15 Best RPGs for PC list is filled to the brim with these unique treasures in the RPG genre, so let's take a look at what makes them special.
15. The Witcher 3
The Witcher 3 gameplay
Set in the fantasy world created by polish author Andrzej Sapkowski, you play as the genetically modified monster hunter Geralt of Rivia.
When Geralt's long lost daughter reappears being chased by spectral riders from another world, it is up to you to find her so she can fulfill her destiny.
Along the way, you will explore a vast open-world environment with memorable and morally grey characters.
Top 3 Things That Make The Witcher 3 Awesome
Yennefer
Ciri
Unique and vibrant quest design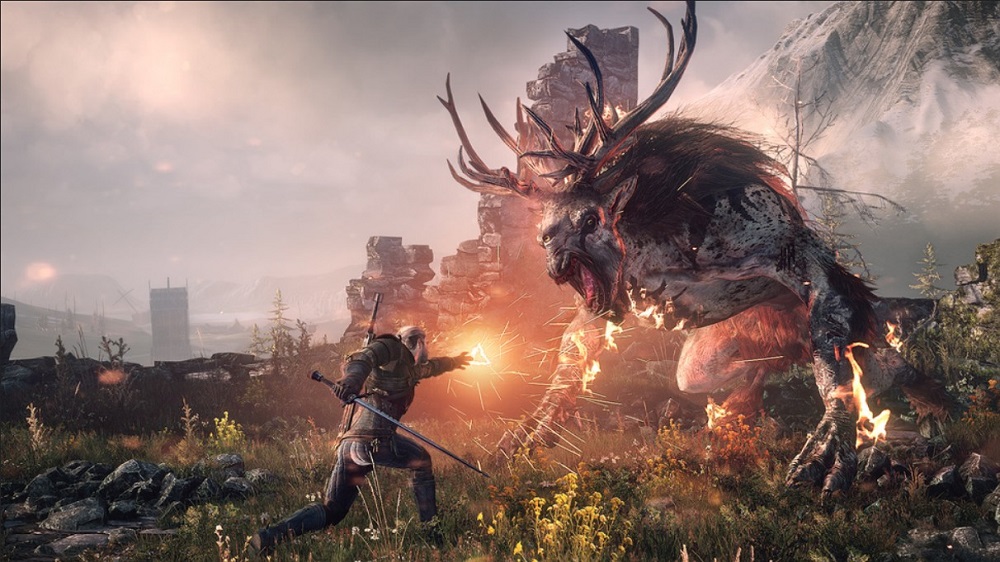 Become a Witcher: Slay monsters that are steeped in rich Slavic folklore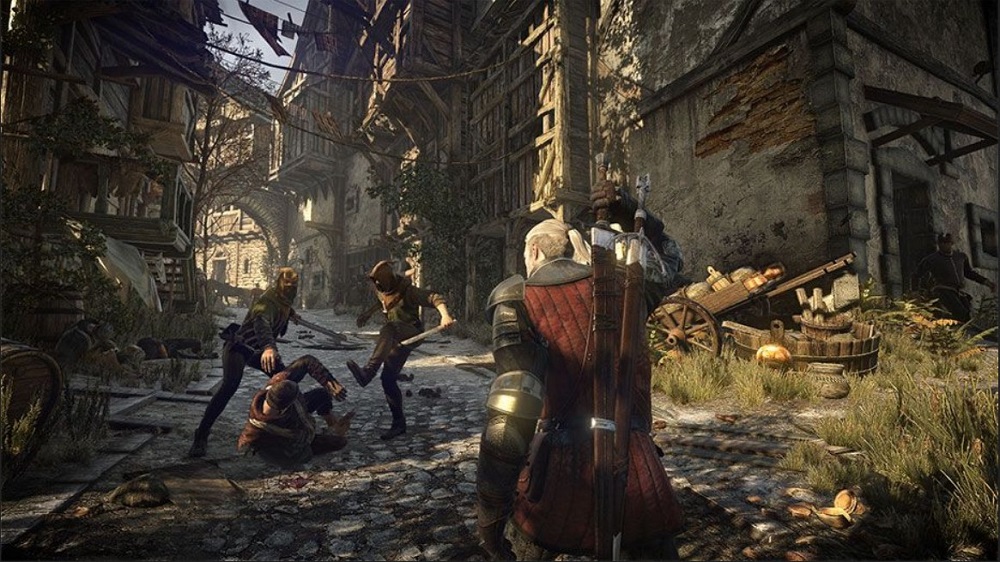 The Lesser Evil: Enter a fantasy world where the differences between good and evil are not clear cut
14. Divinity: Original Sin 2
Divinity: Original Sin 2 gameplay
Customize your character and build a party with unique companions or play co-op with your friends.
Experience a modern video game take on the turn-based combat of Dungeons and Dragons as you explore the deep lore of Rivello.
Top 3 Things That Make Divinity: Original Sin 2 Awesome
Game Master Mode
Choices matter
D&D style customization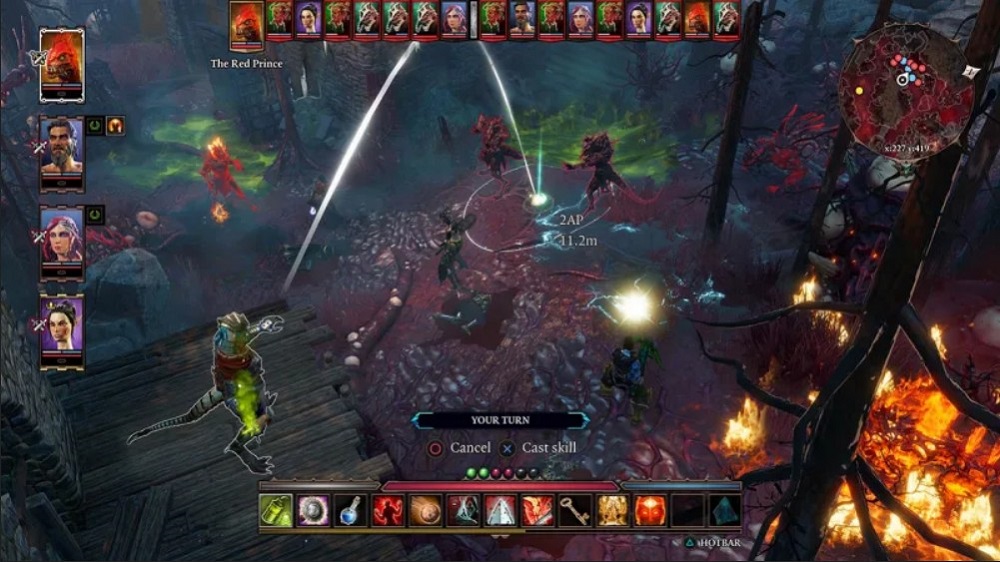 Plan, Prepare, Execute: Experience a deep and dynamic turn-based combat system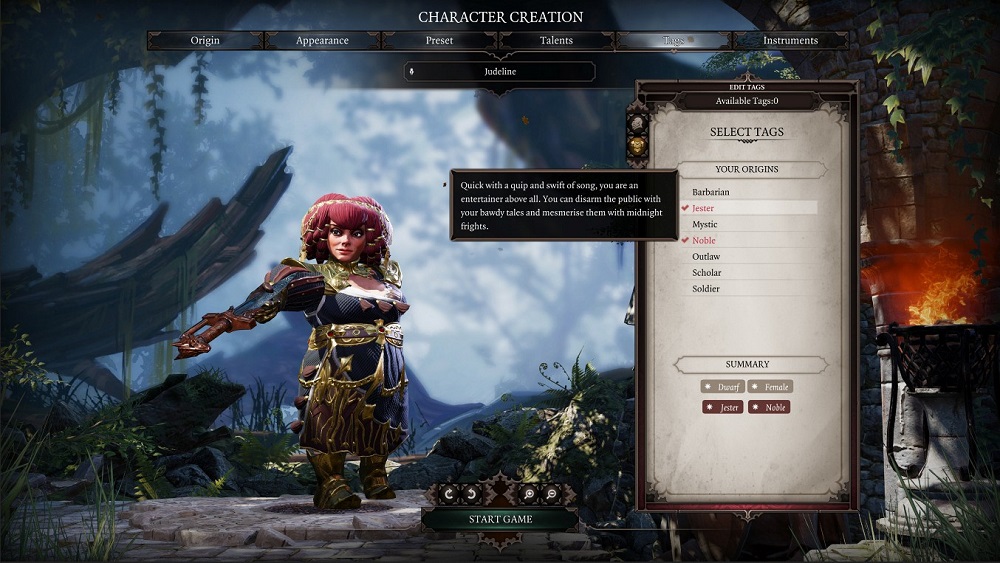 You are the Hero: Fully customize your character to be whatever you want
13. Mass Effect 2
Mass Effect 2 gameplay
After Commander Shepard's death at the hands of an unknown enemy, the secret organization Cerberus does everything in their power to bring back the famous commander. Now working for an incredibly shady organization, Shepard must gather a crew to investigate the enemy that attacked the Normandy and is now attacking human colonies. The horrific truth they find is only one piece in the larger puzzle that is leading to the inevitable Reaper invasion.
Top 3 Things That Make Mass Effect 2 Awesome
Every companion is likable and interesting
Improved combat and inventory systems from its predecessor
Martin Sheen as The Illusive Man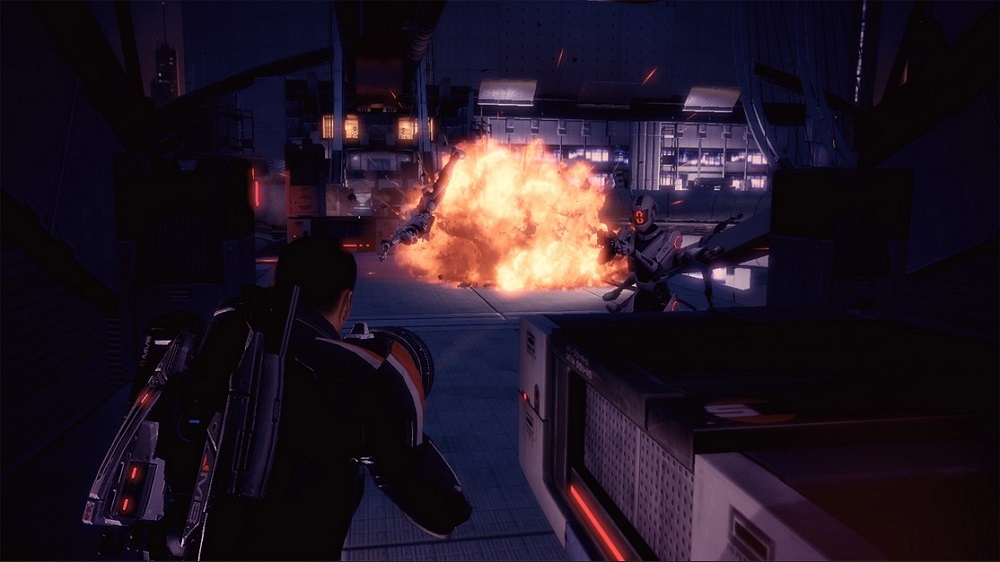 Lock and Load: Experience an exhilarating and explosive combat system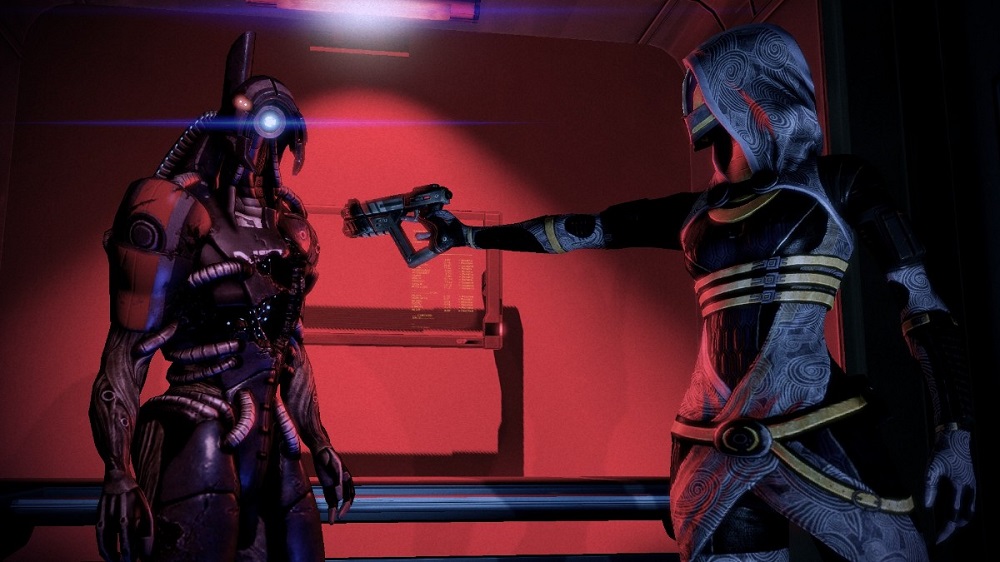 Win Their Loyalty: Meet and befriend or become enemies with some of the best characters in the franchise
12. Borderlands 2
Borderlands 2 gameplay
Jump into the wild world of Pandora with a wide range of characters and classes to play as. Everything you loot is procedurally generated, so no one item will be the same for every player providing more fun in co-op play.
Top 3 Things That Make Borderlands Awesome
Drop-in and out co-op
Procedurally generated loot
More zany characters to choose from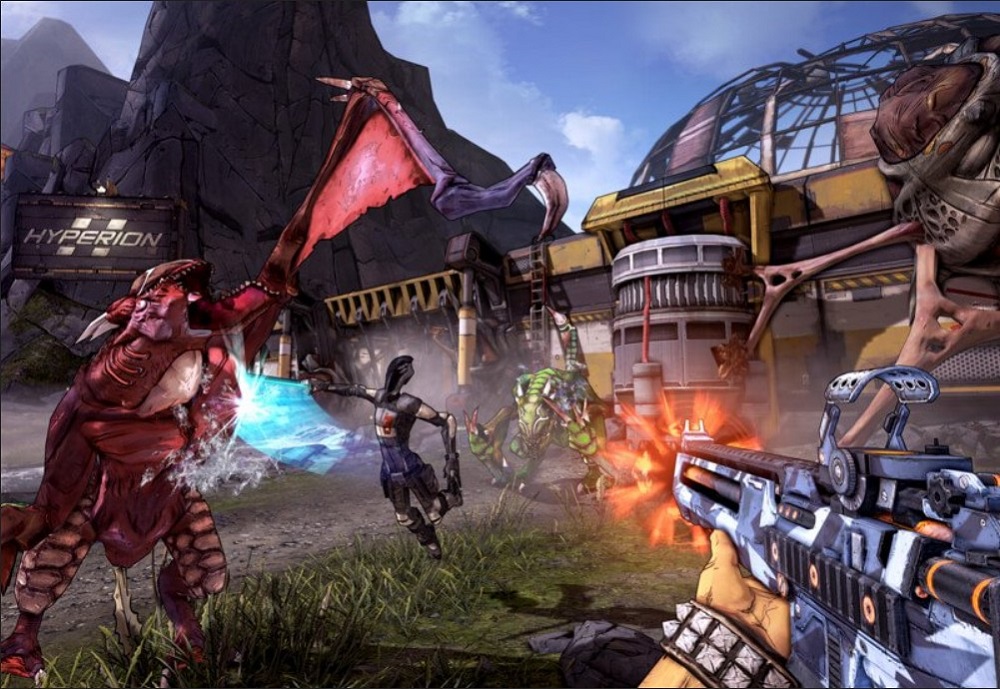 Have Crazy Adventures: Explore the cell-shaded world and find special loot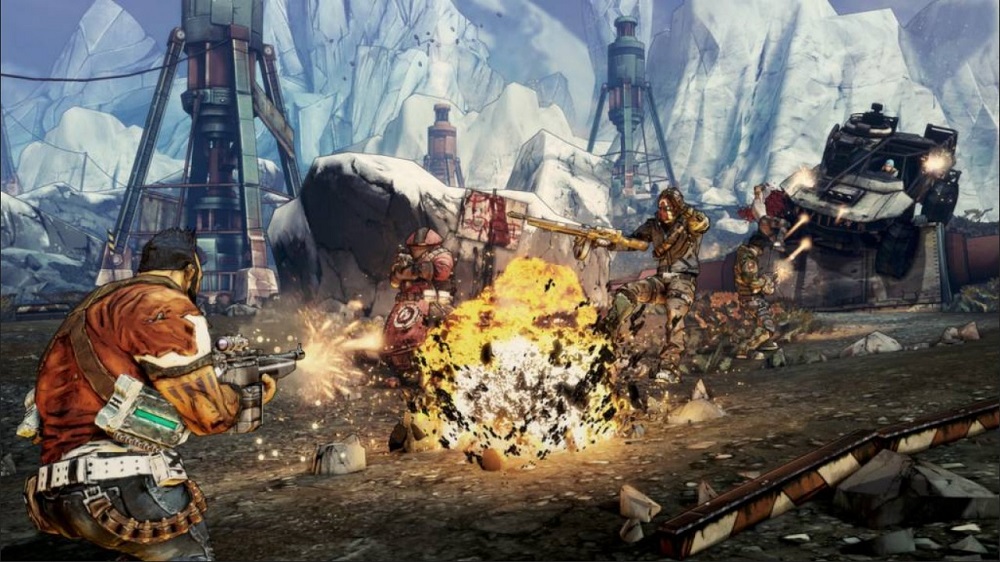 Fun for the Whole Family: Play with friends with quick drop in and drop-out co-op
11. Fallout: New Vegas
Fallout: New Vegas gameplay
You are a courier who is left for dead in the middle of the Mojave Desert in a post-apocalyptic America. Journey through a vast open-world as you discover secrets from the past and the present in order to get payback on the man who shot you. Once you reach the Vegas Strip you will find yourself embroiled in a high stakes game to become the king of Vegas, winner takes all.
Top 3 Things That Make Fallout: New Vegas Awesome
Multiple factions to join, manipulate, or destroy
An open-world full of rich lore to explore
The city of New Vegas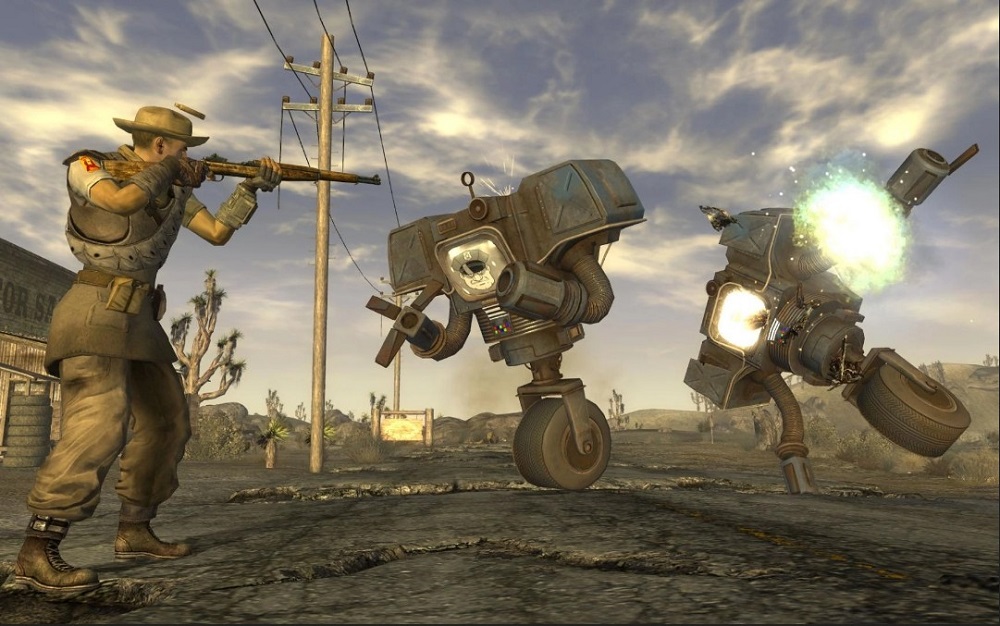 War, War Never Changes: Come to understand the various factions that are vying for the control of New Vegas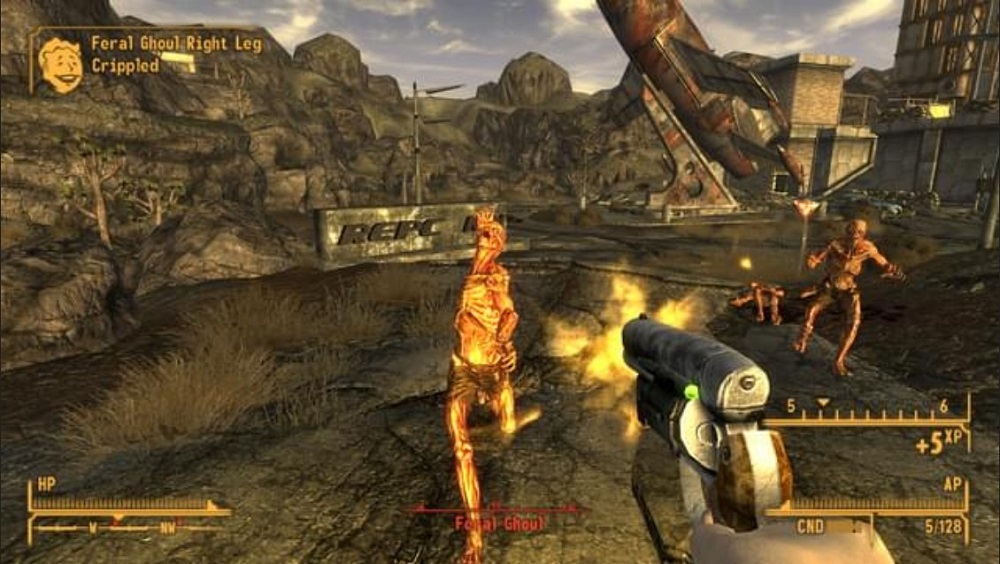 A Post-Apocalypse with Style: Explore the Mojave Desert with a unique 1950s aesthetic
10. Kingdom Come: Deliverance
Kingdom Come: Deliverance gameplay
Set in our real-world history instead of a fantastic world, this realistic RPG sees you taking on the role of Henry, a peasant in medieval times. Feel the accomplishment as you grow with Henry, learning things that only the elite had access to such as literacy. But soon Henry finds himself in the middle of the political machinations of rulers that care very little about the humble peasant folk.
Top 3 Things That Make Kingdom Come: Deliverance Awesome
Attention to historical accuracy
The accomplishment of learning that connects you to Henry
Multiple paths to complete every quest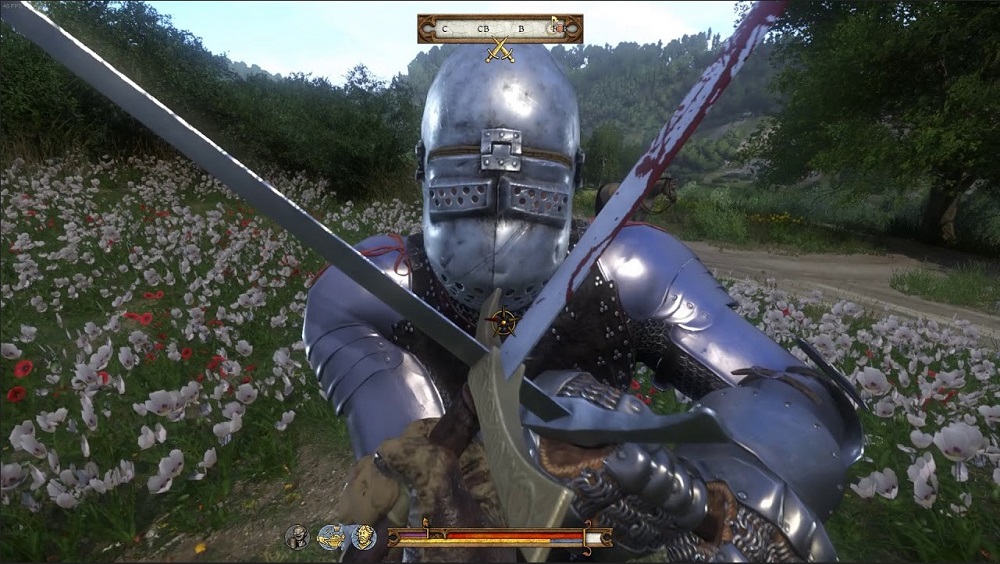 Grow and Learn: Engage with the complex mechanics to experience things along with Henry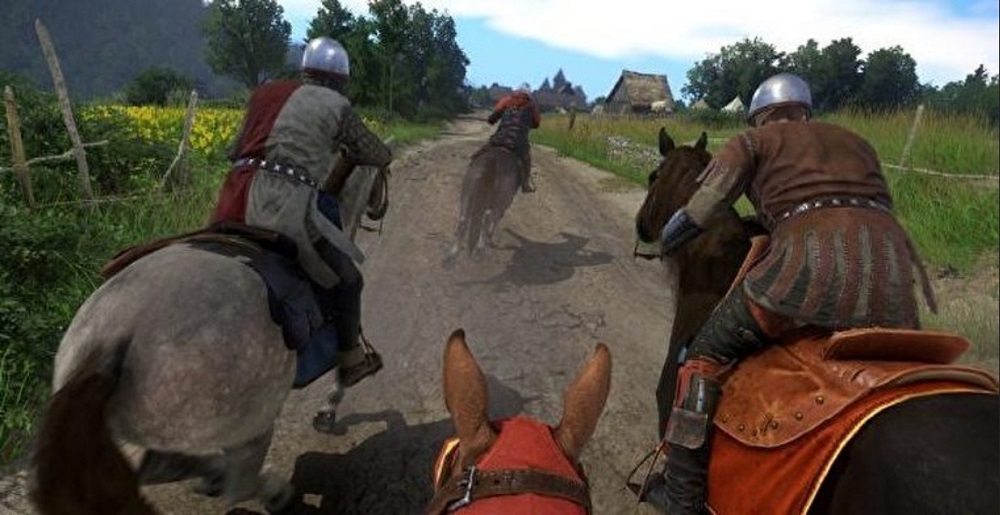 History in the Making: See what Medieval Europe had to offer by experiencing real history
9. Baldur's Gate
Baldur's Gate gameplay
Set in the Forgotten Realms universe of the tabletop RPG Dungeons and Dragons, you play as an orphaned ward to a mage. Things seem simple and very mundane until events kick into high gear and the truth of your past is revealed.
Top 3 Things That Make Baldur's Gate Awesome
The adherence to D&D's rules
The slow but deliberate pace of the story
Using the pre-established lore of the Forgotten Realms world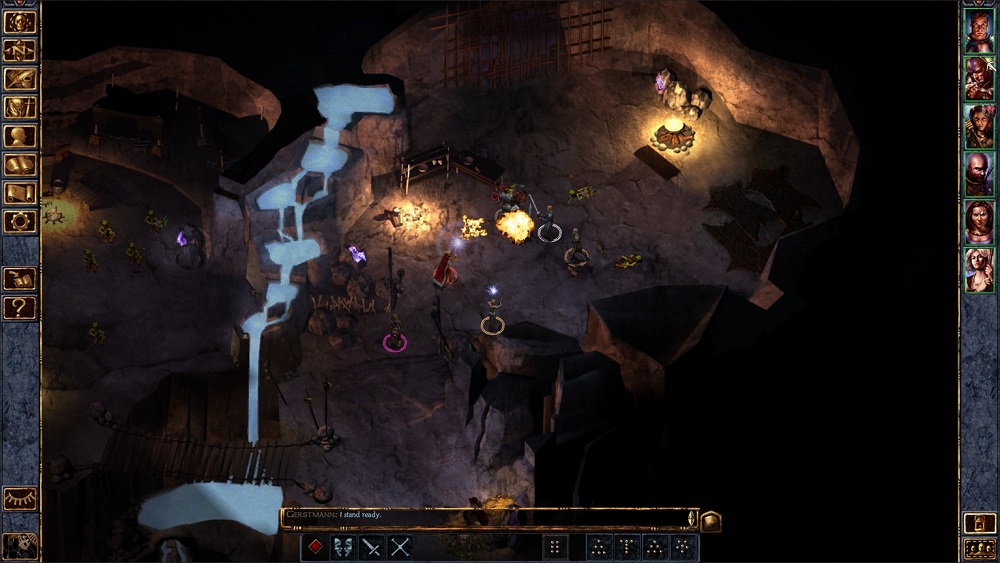 Dungeons Galore: Delve deep into the Forgotten Realms world literally and metaphorically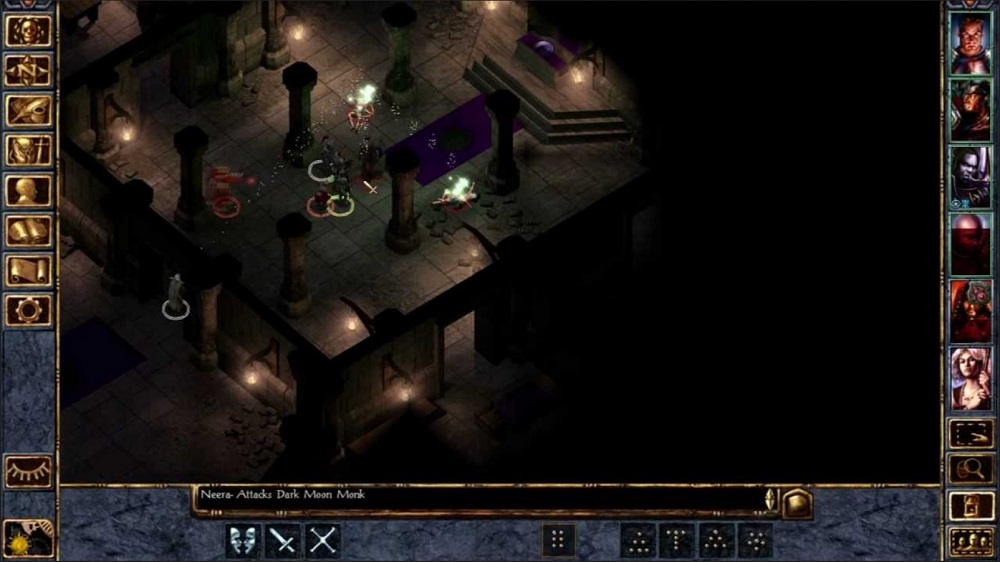 A D&D Game Recreated: Play the complex tabletop game by yourself and on your computer
8. Final Fantasy XV
Final Fantasy XV gameplay
A story of friendship and the bonds that tie people together, you begin the game playing as a prince on a road trip. But soon news reaches you that your kingdom has been attacked and your father killed. Traverse an open world as you bond with your companions and take back what is rightfully yours.
Top 3 Things That Make Final Fantasy XV Awesome
Fun character interactions
Stunning graphics
A new action-packed combat system for the Final Fantasy franchise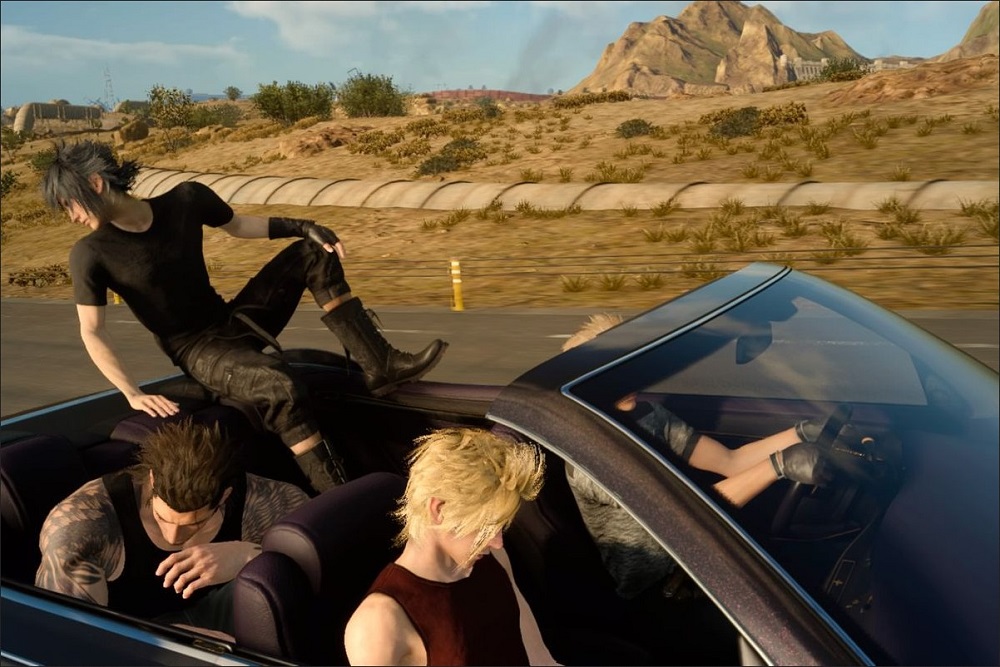 The Bonds of Friendship: Go on a road trip with characters that feel real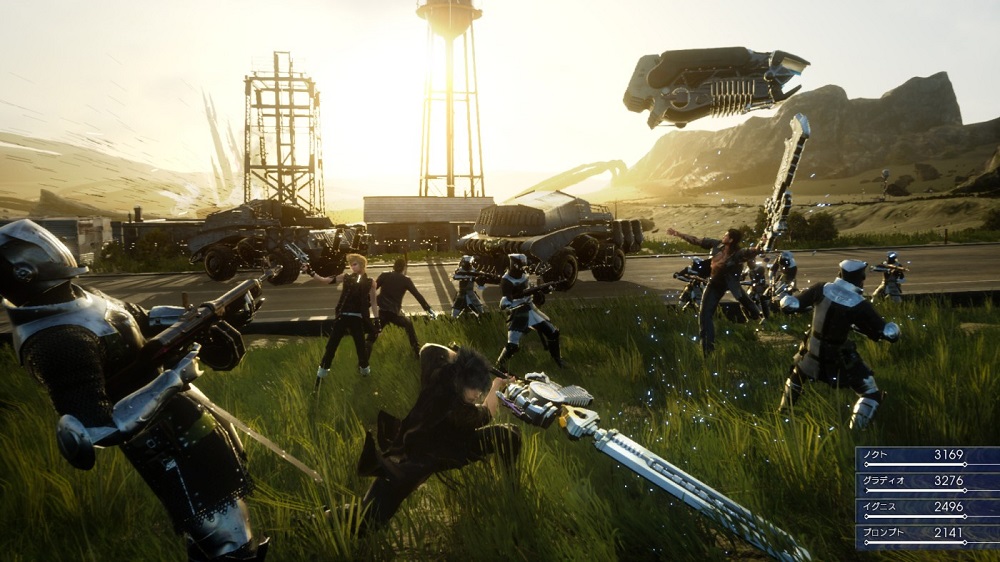 Intense Fighting: A new and improved combat system that makes Final Fantasy more exciting than before
7. Kenshi
Kenshi gameplay
In this sandbox open-world game, be whoever you want to be. Tied to no story or chosen one narrative, you make your own story by making your own choices. You must work for even basic things as you try to overcome the hardships that may befall you.
Top 3 Things That Make Kenshi Awesome
Sandbox style gameplay
A realistic medical system with real consequences
Every player and NPC are on the same level, there are no chosen ones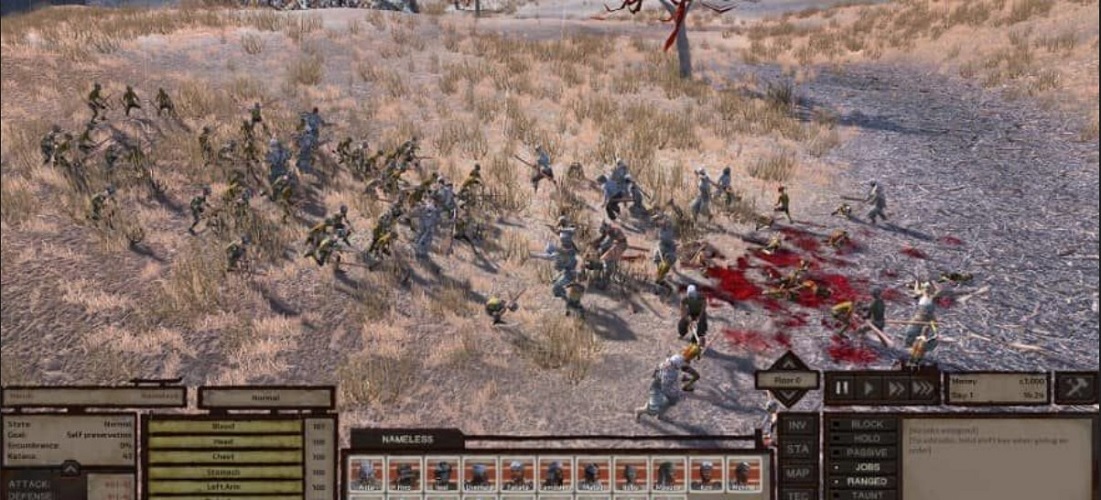 Roll with a Squad: Enjoy a squad-based combat system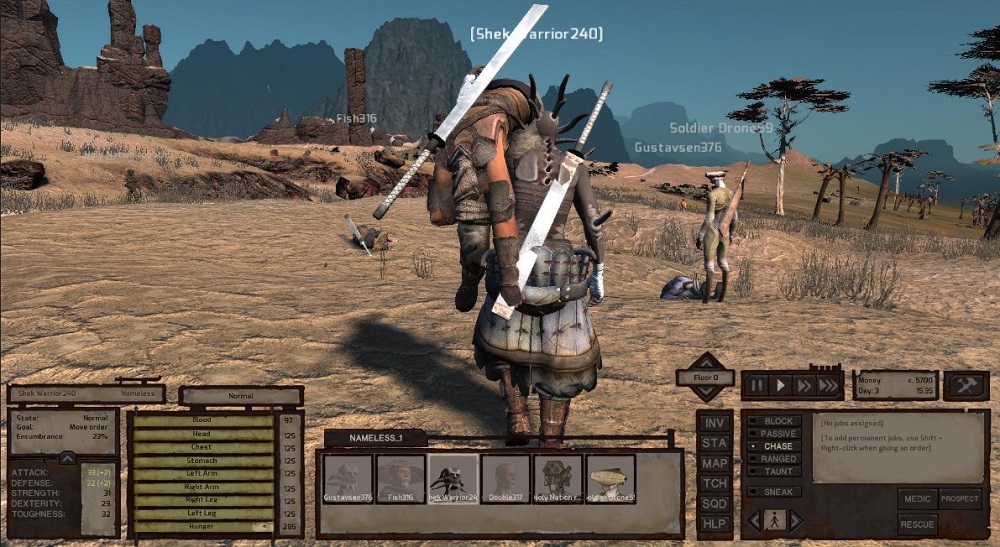 Be Whatever and Whoever You Want: Do anything, be anything, this is your story to create as you see fit
6. Middle-earth: Shadow of Mordor
Middle-earth: Shadow of Mordor gameplay
Set in the fantastical world of J. R. R. Tolkien, you play Talion. You are tasked with watching Mordor for the inevitable rise of Sauron, but then you are murdered and bound to the elven craftsman Celebrimbor. The two of you set out to find out what is going on in Mordor and along the way discover the mystery of the Rings of Power.
Top 3 Things That Make Middle-earth: Shadow of Mordor Awesome
The deep lore of J. R. R. Tolkien's creation
The Nemesis system
Kinetic and versatile combat system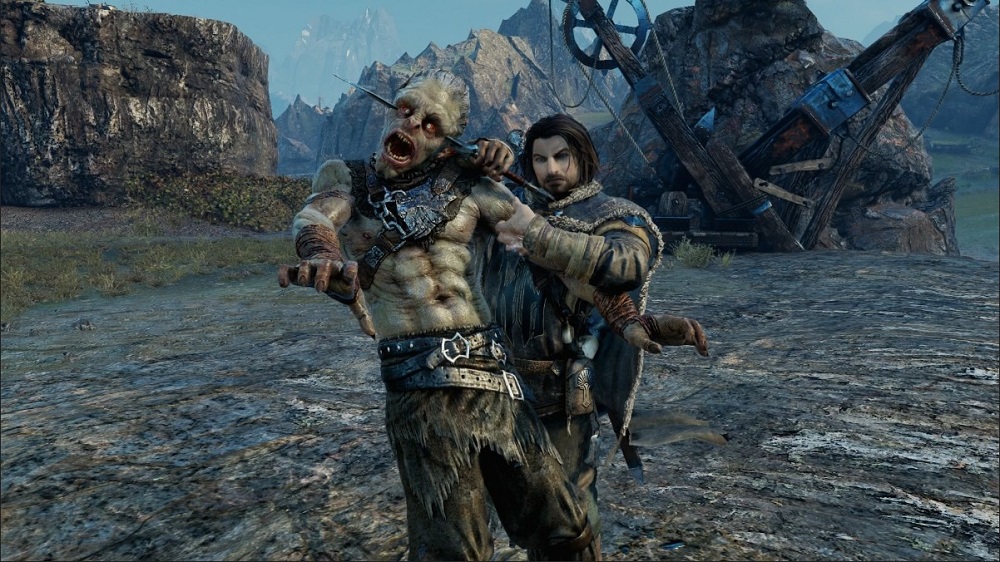 Multi-Faceted Combat: Play to your strengths, stealth your way through or engage in brutal but quick attacks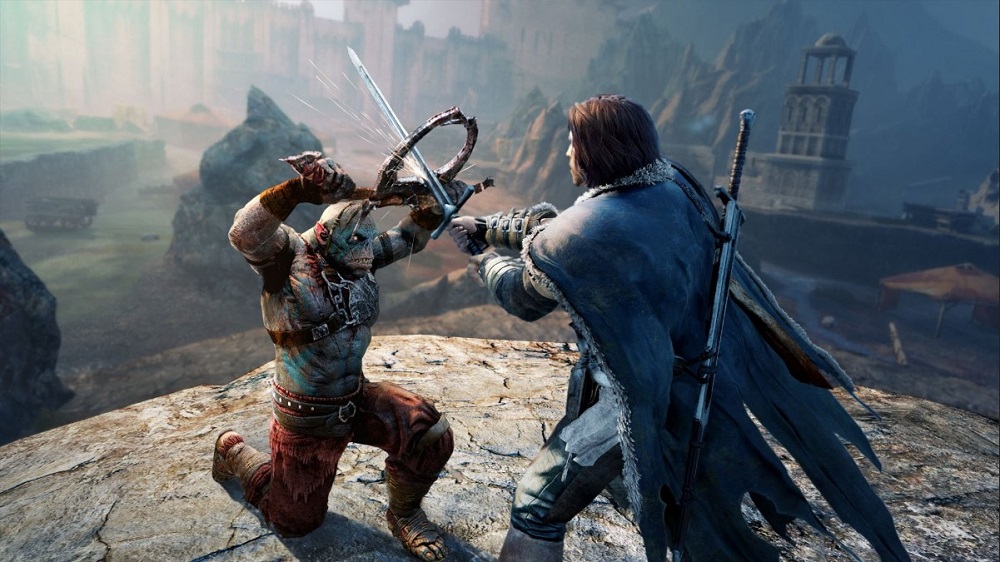 Archenemies Will Be Made: Watch as enemies flee and return later with more power to take revenge
5. Assassin's Creed: Origins
Assassin's Creed: Origins gameplay
Experience the wonderful blending of fantasy and reality as you hunt down the Templars in Ancient Egypt. The Assassin's Creed franchise gets reinvigorated with a new combat system, eagle vision system, and so much more.
Top 3 Things That Make Assassin's Creed: Origins Awesome
Set in Ancient Egypt
Senu
New combat system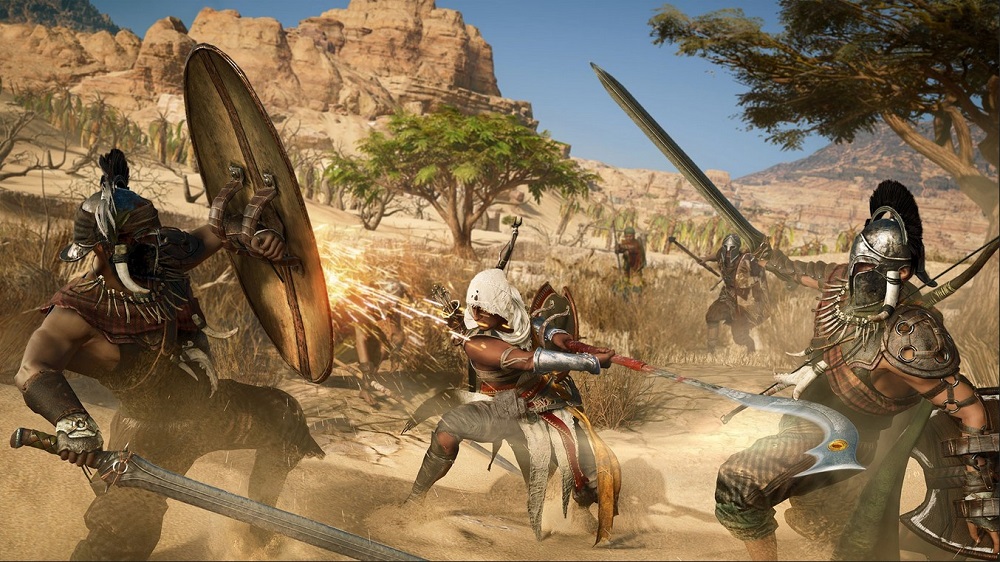 Become a Brutal Assassin: Do whatever it takes to kill your target with the new combat system
Pharaohs, Pyramids, and Camels, Oh My: Explore a beautifully rendered Ancient Egypt 
4. Dark Souls
Dark Souls gameplay
Progress through ever more challenging fights as you gain knowledge through trial and error. You will die and die harshly, but you will come back with a renewed vigor to face challenges head-on.
Top 3 Things That Make Dark Souls Awesome
Difficult fights
Atmospheric design
Death becomes a learning experience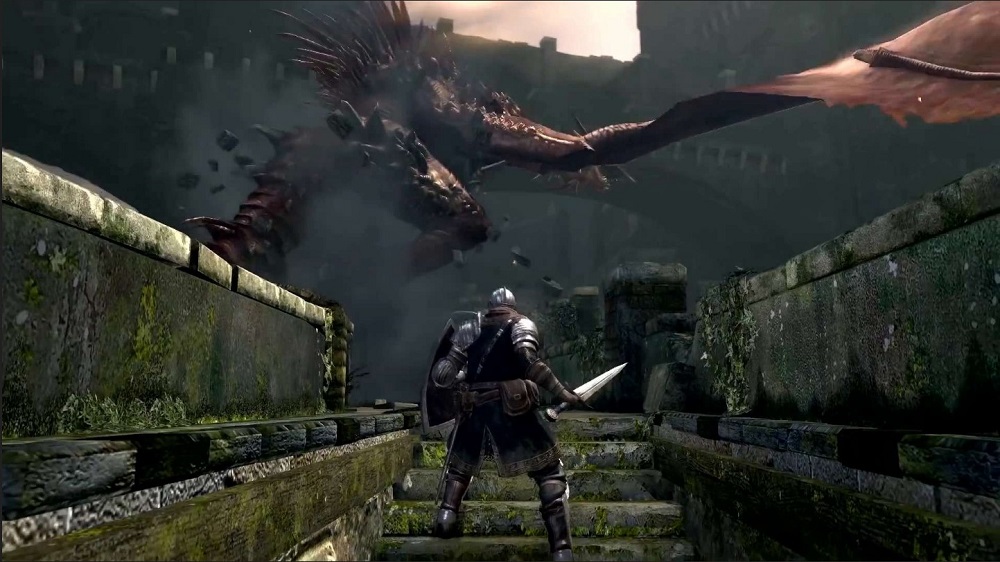 The Bigger They Are: Fight increasingly more difficult bosses each with their own mechanics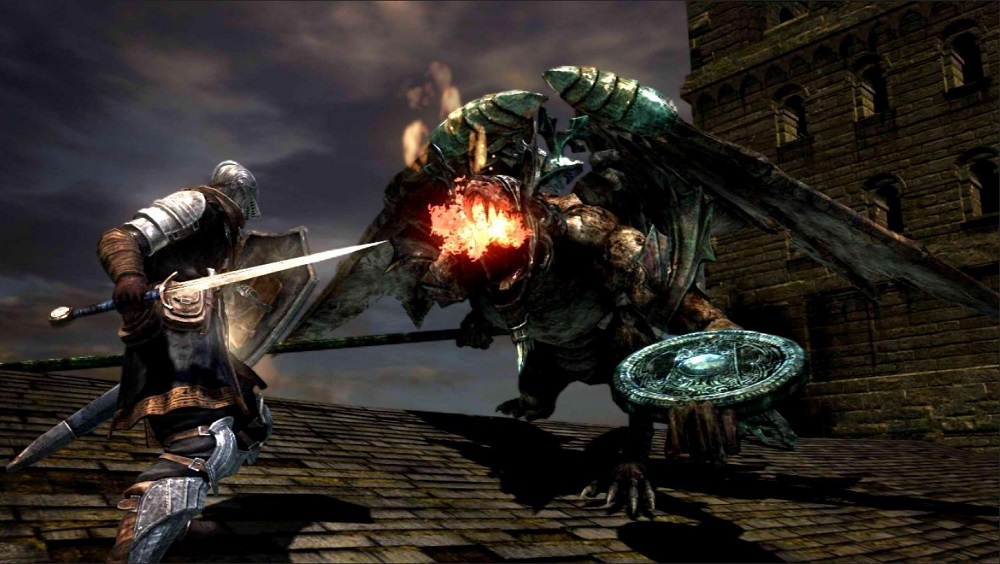 Live, Die, Repeat: Learn from your mistakes and come back from the dead more powerful than before
3. Dragon Age 2
Dragon Age 2 gameplay
The Hawke family is torn from their homes by the Blight and forced to seek refuge in Kirkwall. In a wonderful rags to riches story, become The Champion of Kirkwall over the course of many years. Meet fascinating characters, be surprised by sudden betrayals, and rejoice at hard-fought victories.
Top 3 Things That Make Dragon Age 2 Awesome
Amazing characters
A story told by an unreliable narrator
The saga of the Hawke family takes place over many years providing a sense of realism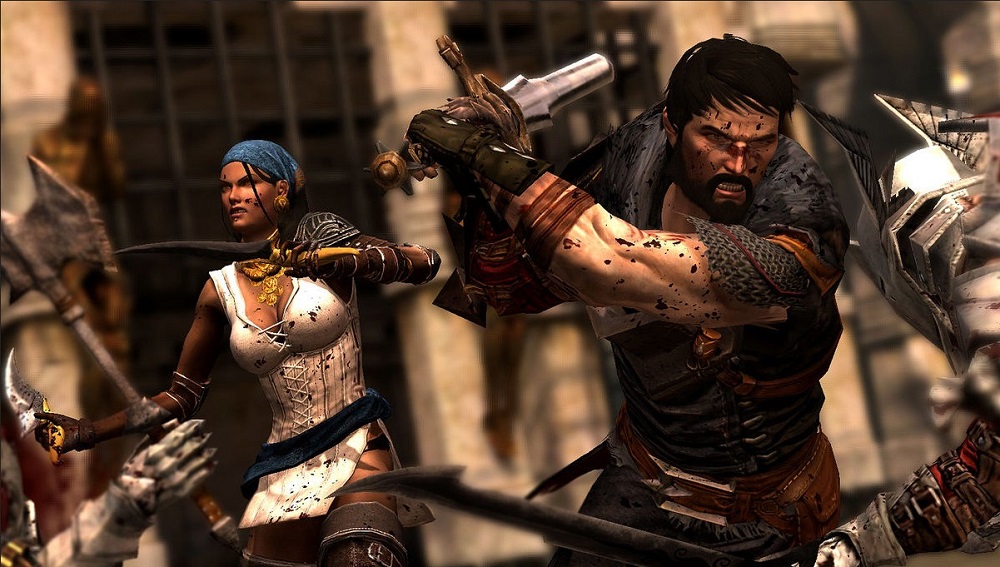 Best Friends Forever: Fight alongside some of the best companions Bioware has ever created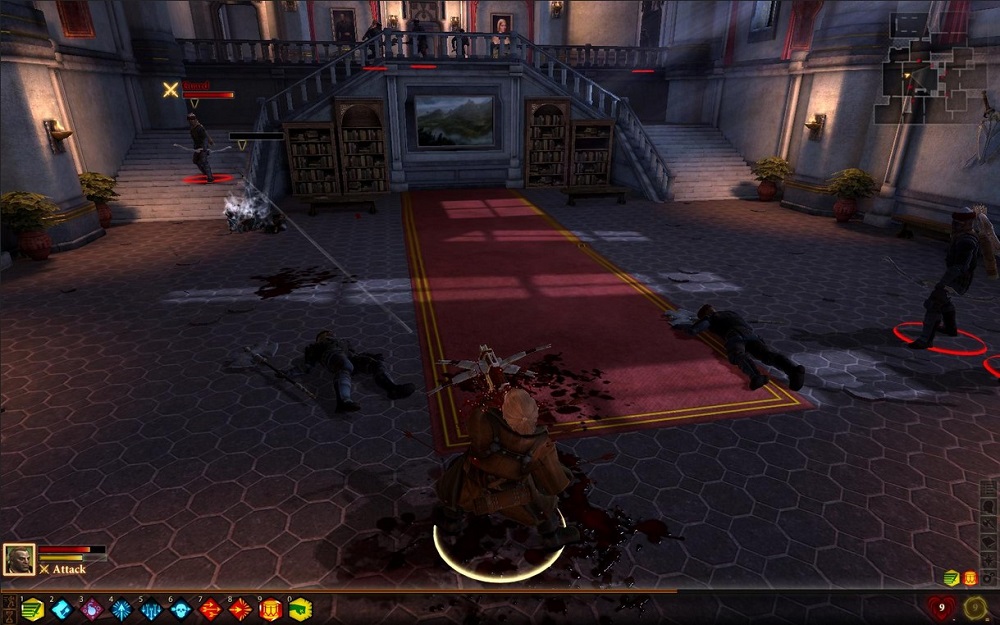 Sit by the Fire and Listen: Cry, laugh, and cheer at a story told by an unreliable dwarf
2. The Elder Scrolls V: Skyrim
The Elder Scrolls V: Skyrim gameplay
Enter the land of the Nords in this instantly classic installment in The Elder Scrolls franchise. Become the Dragonborn and learn the secrets of the dragons. Along the way, explore a seemingly endless open world, fight in a civil war, and join many factions that have their own desires.
Top 3 Things That Make The Elder Scrolls V: Skyrim Awesome
The Nordic-inspired land of Skyrim
Memorable quest lines
A unique experience points system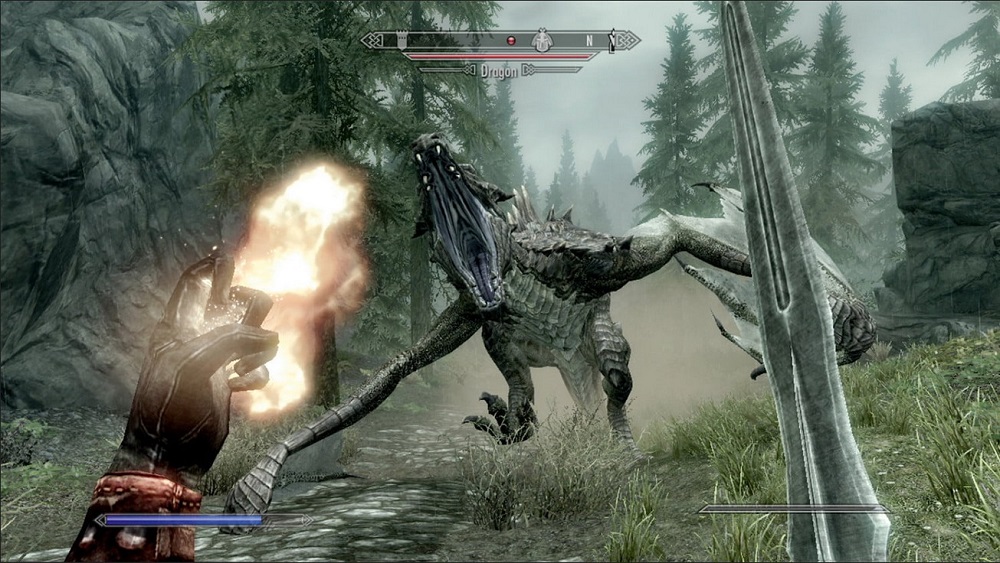 The Dragonborn Comes: Fight dragons all over Skyrim and speak their language against them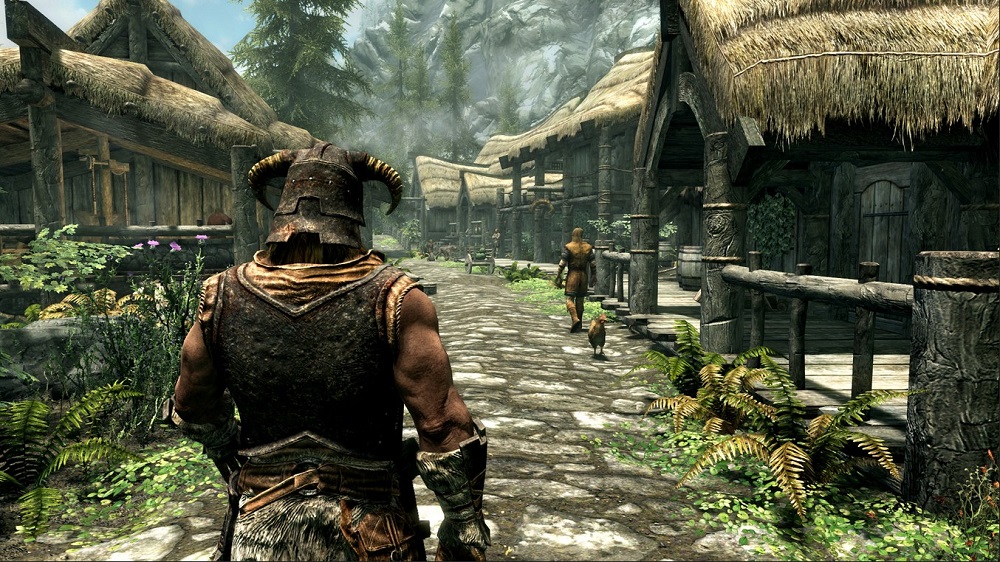 A Cold World Filled with Warmth: Explore the Nordic influenced world that feels alive
1. Elder Scrolls Online
Elder Scrolls Online gameplay
Experience the entirety of Tamriel in this Massively Multiplayer Online RPG. Play by yourself or with others as you explore the vibrant world and deep lore that exists for this long-running franchise.
Top 3 Things That Make Elder Scrolls Online Awesome
A new style of MMO
Explore all of Tamriel
Craft your own unique experience by yourself or with friends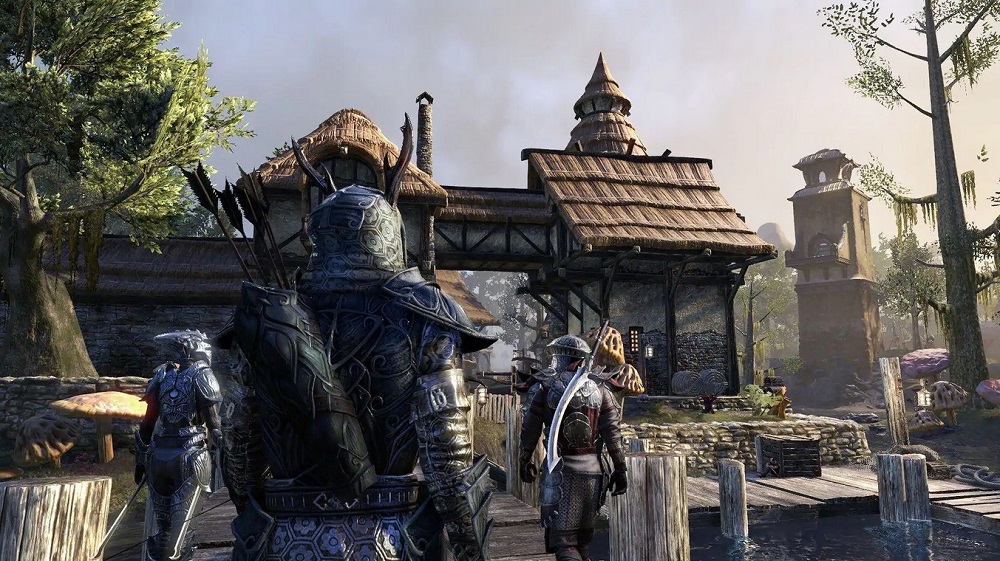 MMO Style: Play with your friends and have the time of your life from Skyrim to Morrowind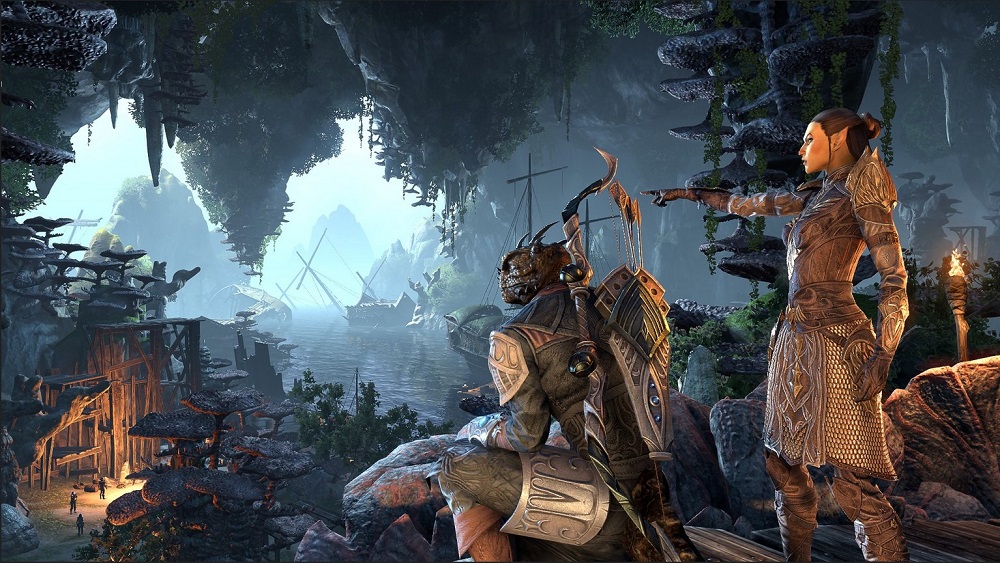 Tamriel At Your Fingertips: Have adventures all around the world of The Elder Scrolls, including lands not featured in other games
You may also be interested in:
Image Gallery