The 10 Best Multiplayer RPGs for PC
Updated: 18 Sep 2019 2:16 am
Drag your friends along and go on epic adventures!
What Are The Best Multiplayer RPGs?
What makes Dungeons and Dragons so appealing is that you get to become a powerful adventurer but still pal around with your real friends.
The video game world has often sought to emulate this experience, but most RPGs are solitary experiences.
This list will show you 10 examples of RPGs that allows you to have the complete experience by going on adventures with your friends.
10. Stardew Valley
Stardew Valley gameplay
You inherit your grandfather's farm and must slowly learn how to live life out in Stardew Valley. Along the way, you will meet a cast of interesting characters, fight terrible monsters, and restore the community of Stardew Valley to its former glory
Top 3 Things That Make Stardew Valley Awesome
30 fascinating characters with their own unique stories for you to discover
The relaxing atmosphere that comes from living the life of a simple farmer 
Have up to 3 friends join you in this quest of self-discovery
Live a Simple Life: Travel Stardew Valley gathering resources, farming, and helping the community
Chill Out with Friends: 4 player co-op allows you to avoid being an isolated farmer
9. Mount & Blade: Warband
Mount & Blade: Warband gameplay
In this standalone expansion pack to the popular Mount & Blade game, rise through the ranks to become the leader of a powerful faction. Build an army and participate in large scale 64 player combat.
Top 3 Things That Make Mount & Blade: Warband Awesome
Battle it out on multiplayer maps that support up to 64 players in a variety of modes
Make your traveling companions vassals
Balance combat and the needs of your troops with the soldier morale system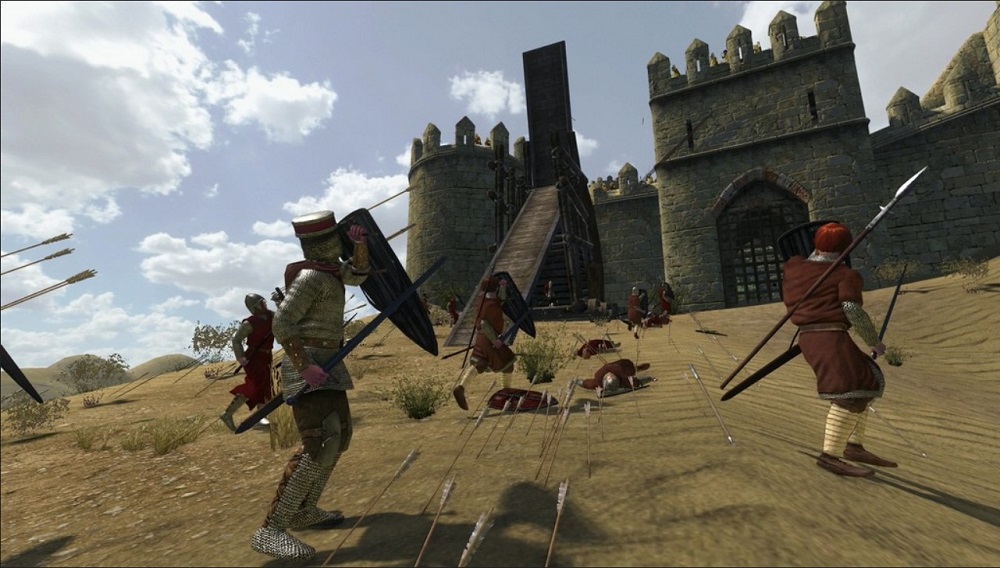 Command an Army: Gather your forces and lay siege to your enemies' fortresses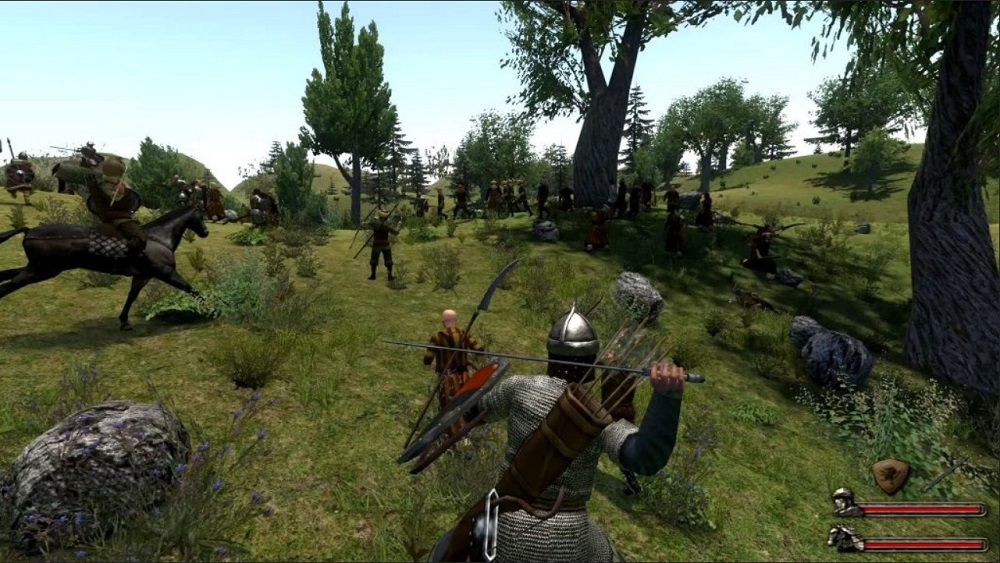 Grand Battles: Participate in 64 player fights
8. Divinity: Original Sin 2
Divinity: Original Sin 2 gameplay
Live out a true D&D experience by delving into the dark dungeons of Rivellon with online or split-screen co-op with 4 players. Go ever further with Game Master Mode and create your own maps and stories just like a real session of D&D.
Top 3 Things That Make Divinity: Original Sin 2 Awesome
Choose from 6 different origins that each has their own unique storyline
Play with up to 4 friends in a dynamic turn-based combat system
Tell your own stories with Game Master Mode
Companions in Life and in-game: Play with friends online or split-screen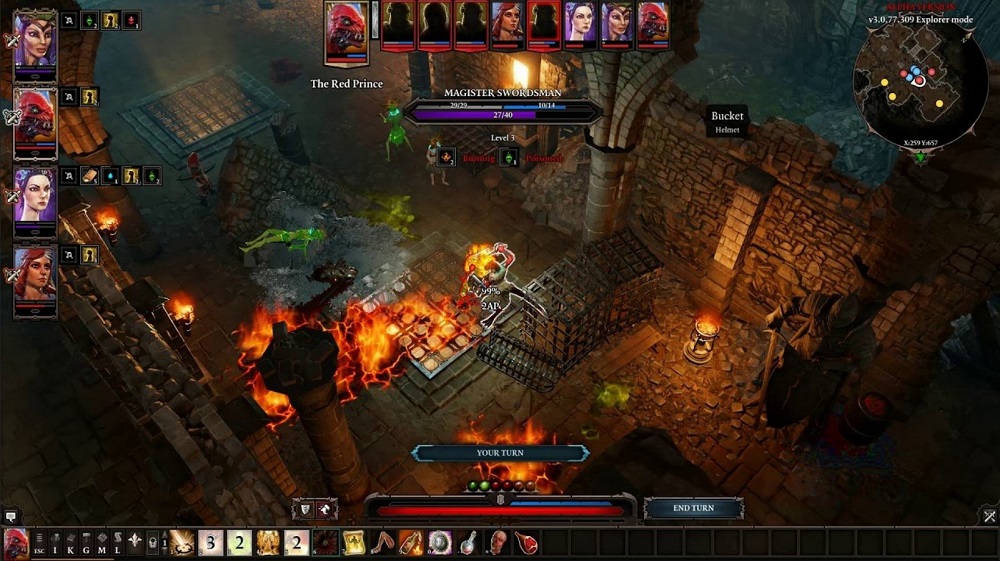 The True Tabletop Experience: Engage in a fun and tactical turn-based combat system
7. Torchlight II
Torchlight II gameplay
Play with friends or complete strangers from around the world as you cast, swing, hack, and shoot your way through numerous levels. Every level, enemy, and item are randomized ensuring new discoveries with every playthrough.
Top 3 Things That Make Torchlight II Awesome
Each character has a pet that will participate in combat and sell loot for you
Randomized levels, items, and enemies provide variety, so it never gets stale
When friends are not available, play with people from around the world with a matchmaking system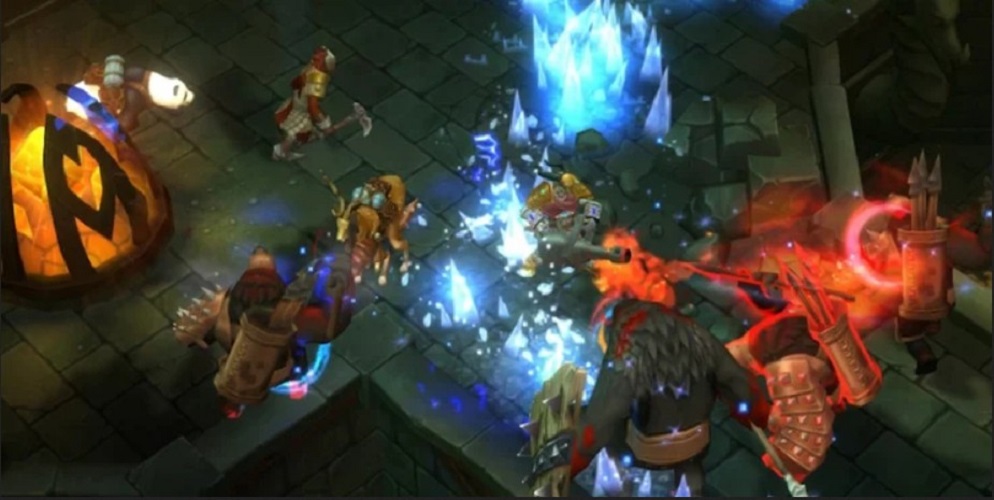 New Every Time: Battle your way through dungeons that are procedurally generated with new loot and enemies to face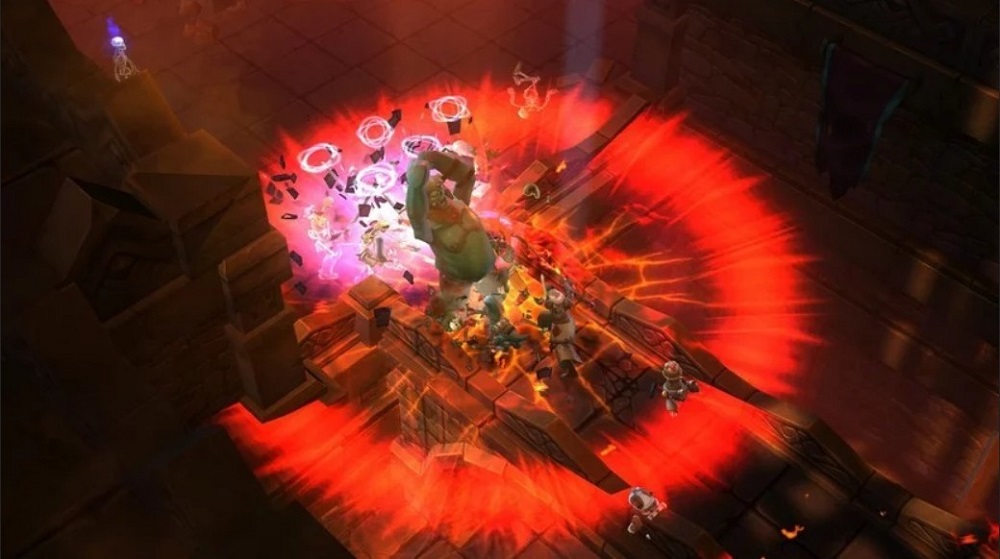 Fun in Numbers: Play with friends or strangers with the matchmaking system
6. Terraria 
Terraria gameplay
Explore an ever-evolving procedurally generated world alone or with friends. Be a kid in a sandbox again by doing whatever you want from engaging in tough fights or building your own castle.
Top 3 Things That Make Terraria Awesome
Do anything and be anything, you are only limited by your own imagination
No game of Terraria is exactly the same, with each world being randomly generated
The retro-style graphics will create a sense of nostalgia as explore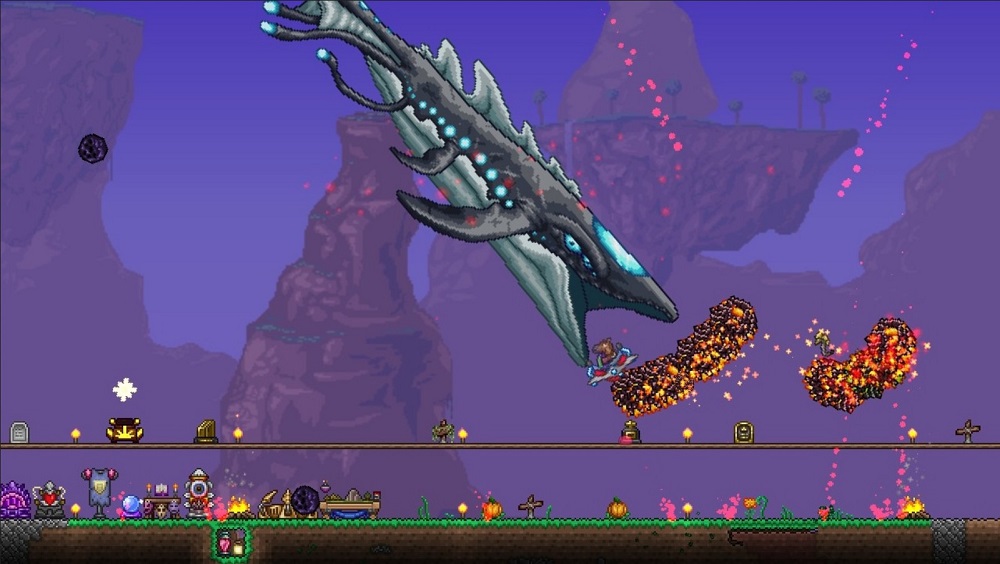 Explore Strange New Worlds: Every world is randomly generated leading to intriguing exploration every time you play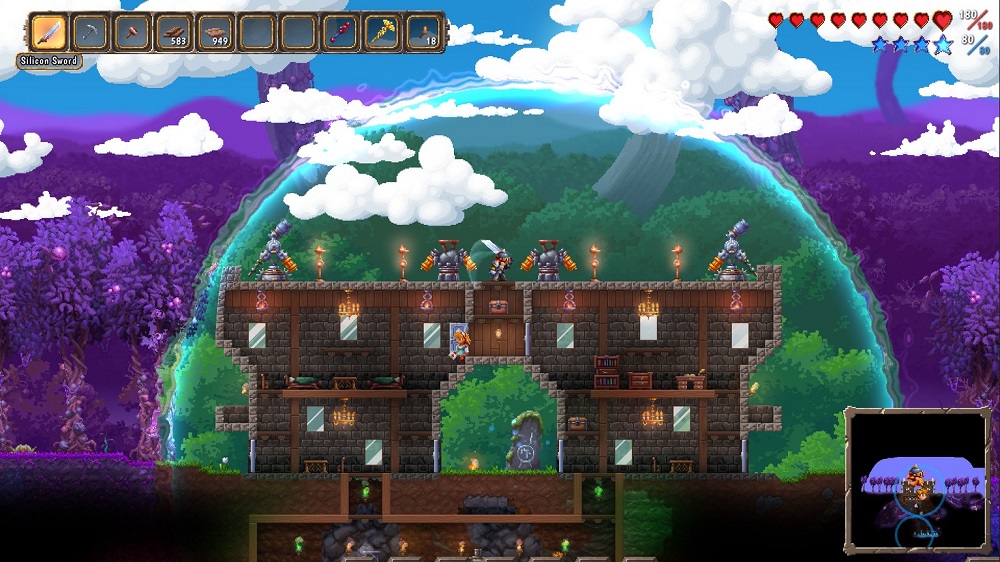 Sandbox Castle: Build your own unique place within the world and protect it from monsters
5. Magicka 2
Magicka 2 gameplay
Go on wacky adventures in the world of Midgård as you become the most powerful wizard known to exist. Play with up to four friends as you combine spells to destroy your enemies and each other.
Top 3 Things That Make Magicka 2 Awesome
Friendly fire is always on, leading to crazy hijinks
Combine five elements together to blast your enemies into oblivion
Customize your wizard to match your playstyle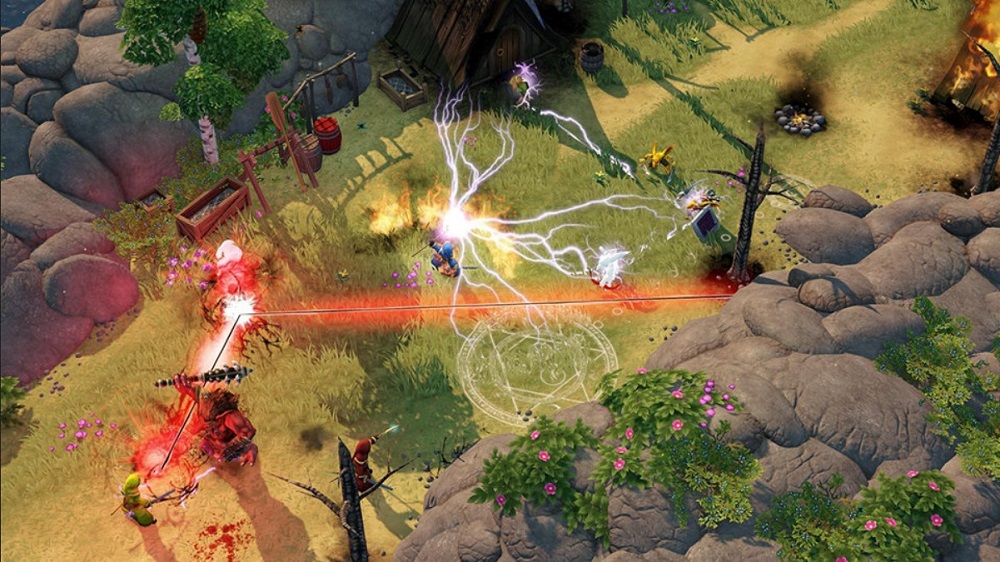 Overpowered Fun: Combine elements and spells to devastate the battlefield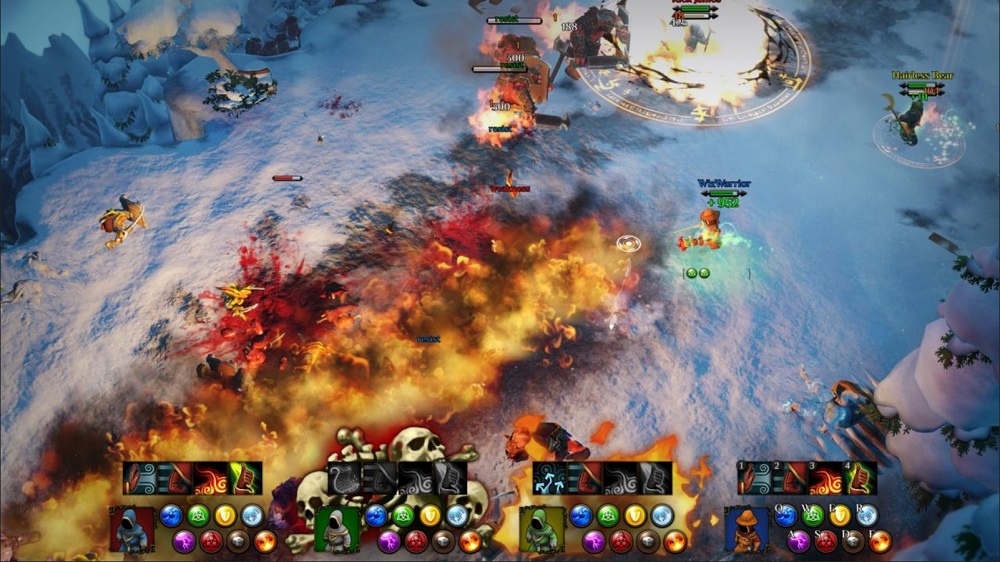 Frenemies: Friendly fire is always on so be careful not to wound your friends
4. Conan Exiles
Conan Exiles gameplay
Based on the works of the legendary writer Robert E. Howard, fully immerse yourself in the world of Conan the Barbarian. Play online or by yourself as you start out with nothing and slowly work your way up to reclaiming the Exiled Lands.
Top 3 Things That Make Conan Exiles Awesome
Build a fortress that will last for ages to come
Take control of one of the four deities to crush your enemies with divine power
Survive harsh weather, monsters, and other players that come to take your treasure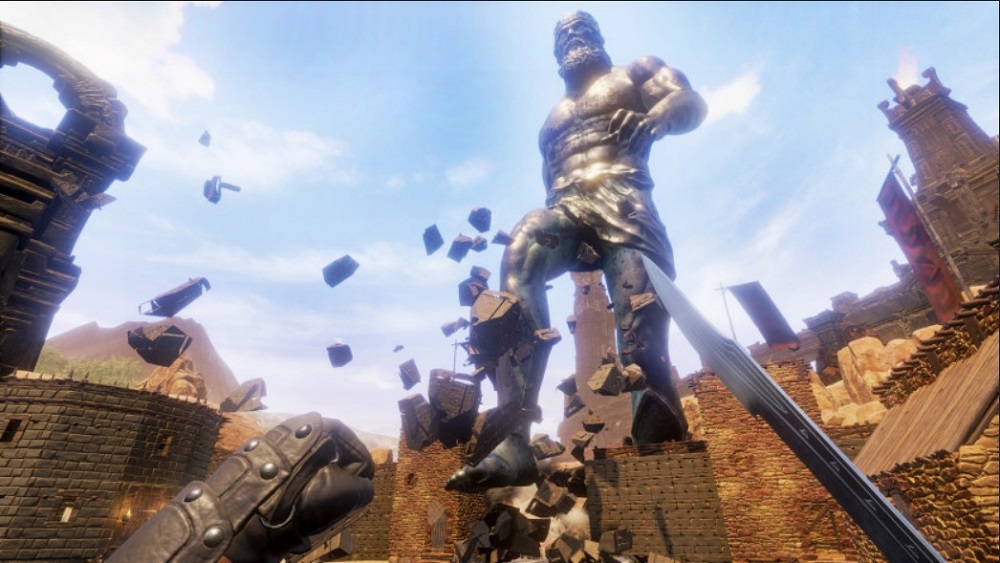 A Vengeful God: Summon a deity to destroy your foes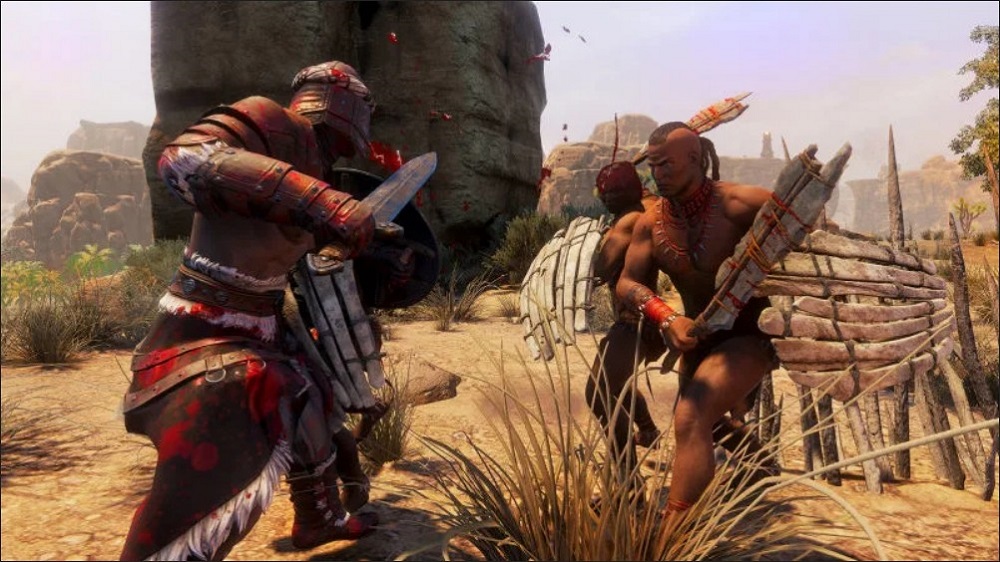 Survive and Thrive: Play on public servers to contend with others as you start with nothing and work your way up
3. Monster Hunter: World
Monster Hunter: World gameplay
Battle gargantuan monsters as you get to the bottom of the mysterious event known as the Elder Crossing. Go it alone or strategize with other friendly hunters to take down these beasts.
Top 3 Things That Make Monster Hunter: World Awesome
Use your Slinger to traverse the world, avoid attacks, or land damaging blows
Amazing graphics that show a jungle teeming with fantastical creatures
Engage these mighty beasts with others in 4 player co-op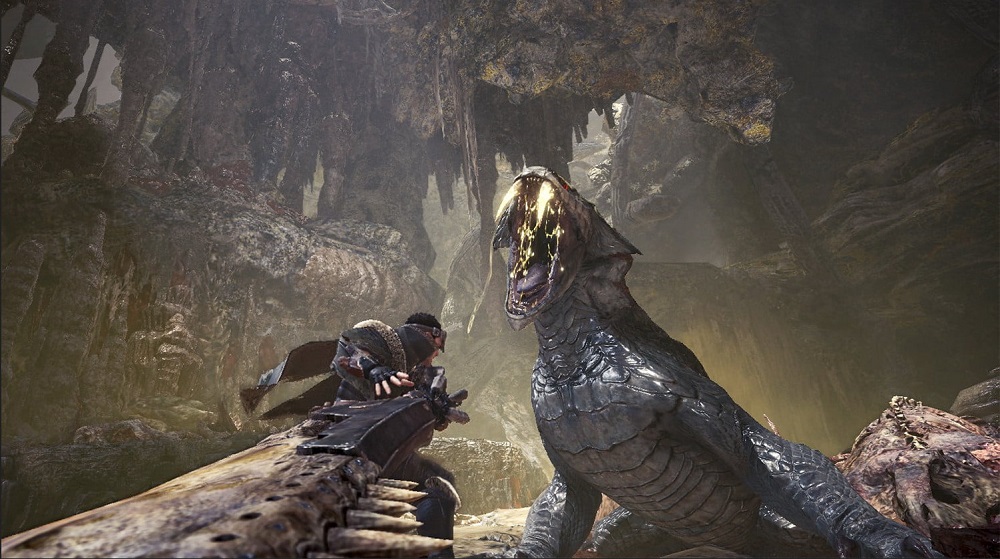 The Devil is in the Details: Marvel at the highly detailed beasts that tower above you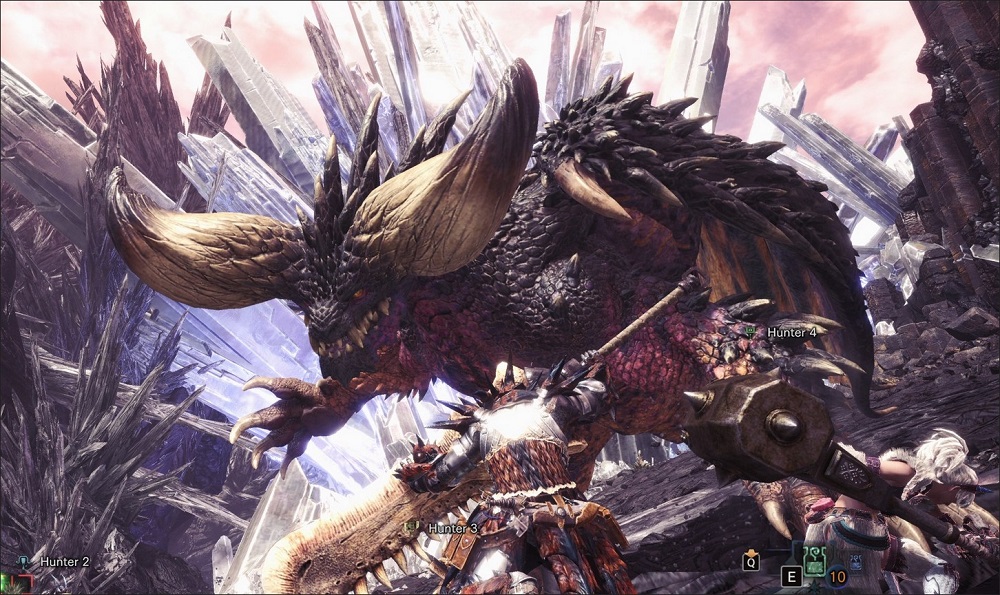 The Monster You Know: Hunt ever increasingly difficult monsters with friends
2. Tom Clancy's The Division 2
Tom Clancy's The Division 2 gameplay
Washington D.C. stands at a breaking point with a coup happening in the midst of anarchy erupting on the streets. It is up to you and your friends to restore law and order to the once-proud city.
Top 3 Things That Make Tom Clancy's The Division 2 Awesome
A highly detailed recreation of Washington D.C.
Create or join a clan of up to 50 players to restore order with greater numbers
Enter a Dark Zone with up to 12 players and engage in tough fights to find rare items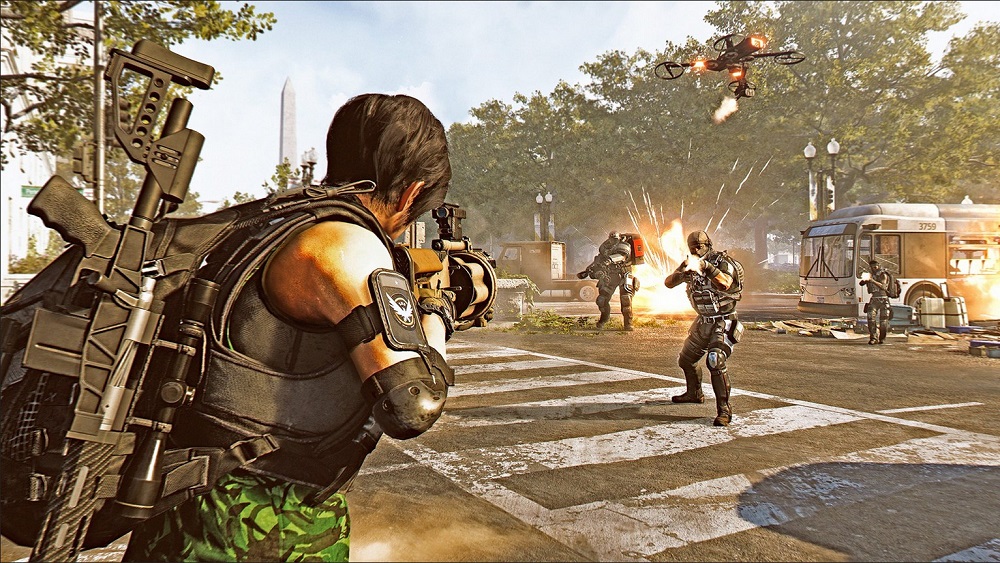 What is Divided Must be Made Whole: Battle across a 1:1 recreation of Washington D.C.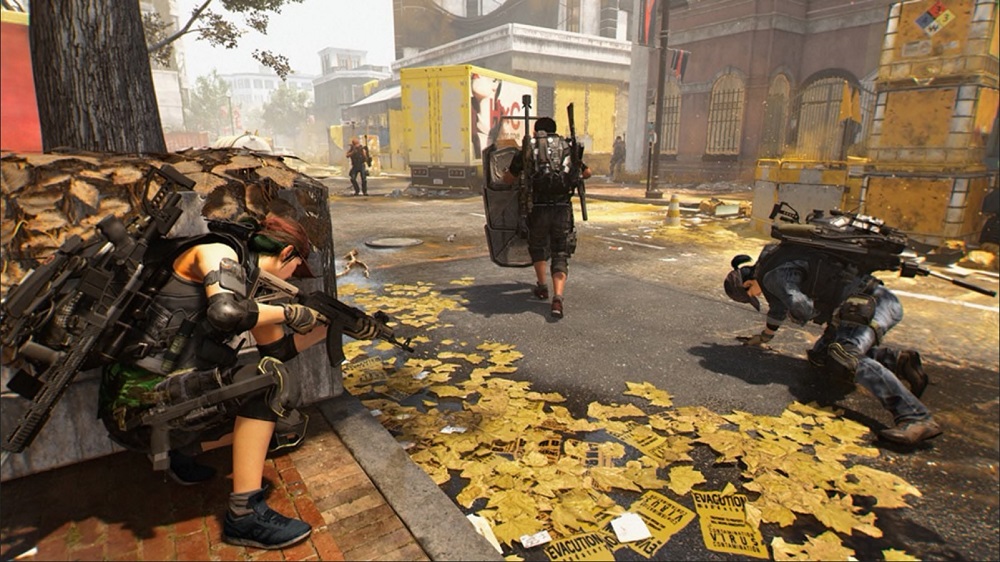 Darkest Before the Dawn: Enter Dark Zones with friends to get rare items if you survive
1. Elder Scrolls Online
Elder Scrolls Online gameplay
Explore Tamriel like never before as you interact with other players in the MMO set in the Elder Scrolls universe. Delve into dark dungeons, participate in massive battles, craft your own gear, do it alone or with friends, it all up to you to decide what you do.
Top 3 Things That Make Elder Scrolls Online Awesome
Travel to all corners of Tamriel including places that had not been seen before  in the franchise
Complete quests in any order you choose
Meet new people or travel with friends as you search for your lost soul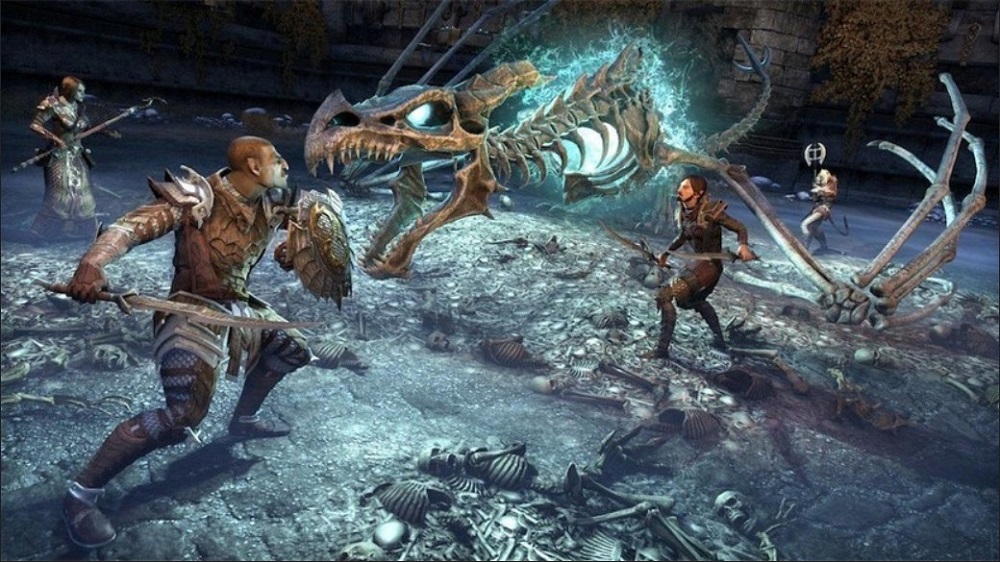 Delve Deeper but Not Alone: Interact with friends or strangers in this MMO world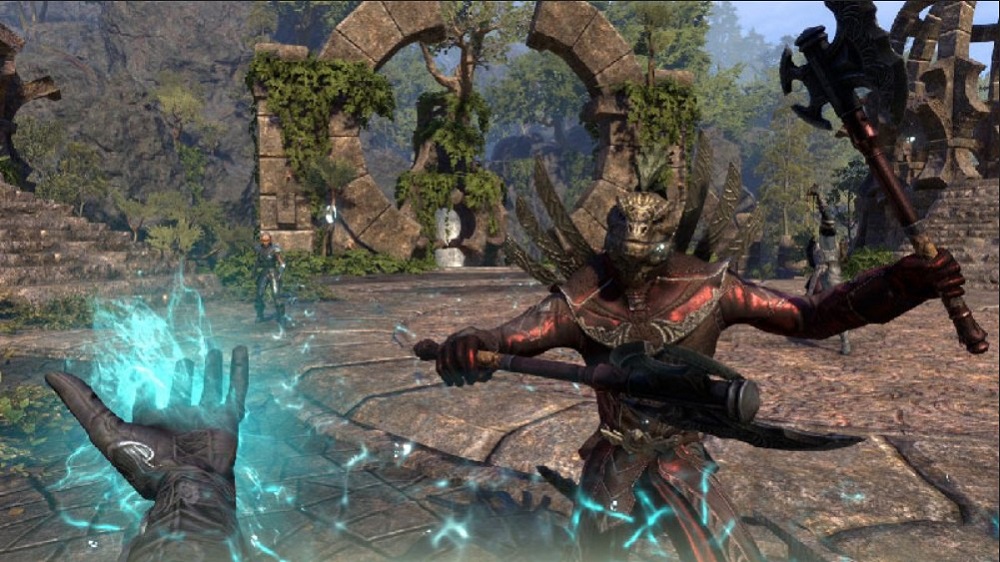 Tamriel is Yours: Visit places previously not seen in the franchise or visit old favorites
You may also be interested in:
Image Gallery