Top 10 Ultimate Best RPGs To Play in 2019
Updated: 07 Feb 2019 7:41 am
The super-human monster hunter Geralt from the Witcher 3
The Very Best RPGs To Play Right Now
The past year has seen many amazing RPGs emerge that offer mind-blowing gaming experiences making me wonder how it could possibly get any better. And of course, there were tons of RPGs that didn't quite hit the mark. So what are the games that have run the gauntlet and came out on top? With dozens of RPGs to choose from, it's hard to narrow down the ones that are actually worth your time. Luckily for you, I've managed to nail down the 10 absolute best RPGs to play in 2019.
10. Elder Scrolls Online
Elder Scrolls Online gameplay
The land of Tamriel is facing a conflict of otherworldly proportions, and it's up to you and your allies to help end it. First, you will need to escape your prison in the spirit plane, and then you will join forces with several factions as you complete quests, raid Dwemer ruins, and unlock the secrets of Tamriel. As you progress through your journey you will acquire dazzling armor and customizable skillsets that best suit your unique play style. Elder Scrolls Online also features:
In-depth character creation that lets you customize your character's looks.
The same incredible graphics that were seen in Skyrim.
An established world that fans of previous Elder Scrolls games know and love.
A combination of superb voice-acting and extensive lore that makes for an enthralling story-telling experience.
Hundreds of quests and a massive open-world setting where you will never run out of things to do.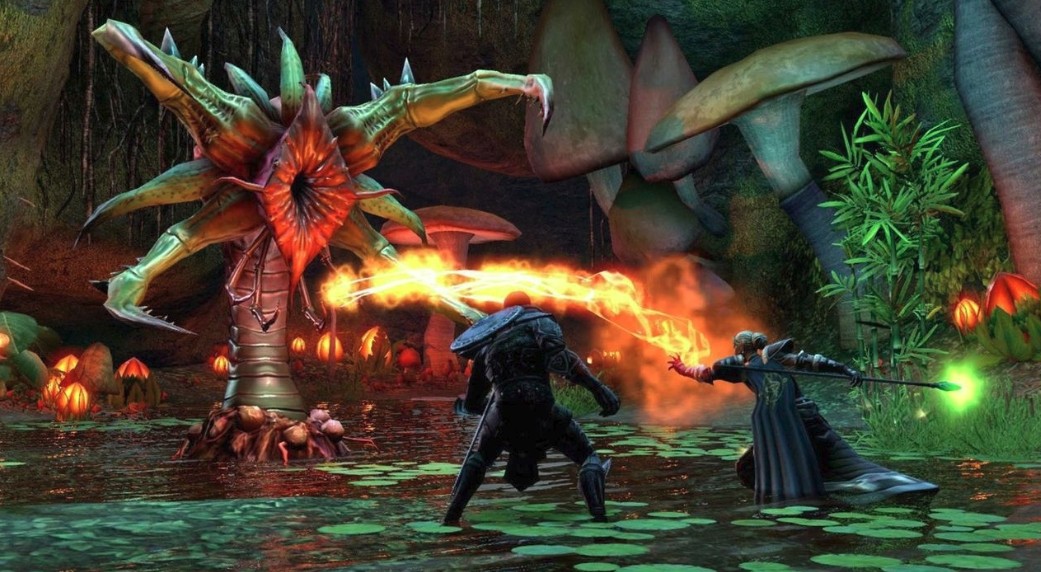 Character design: meet thousands of unique players and non-playable characters (NPCs) boasting only the finest in magical attire.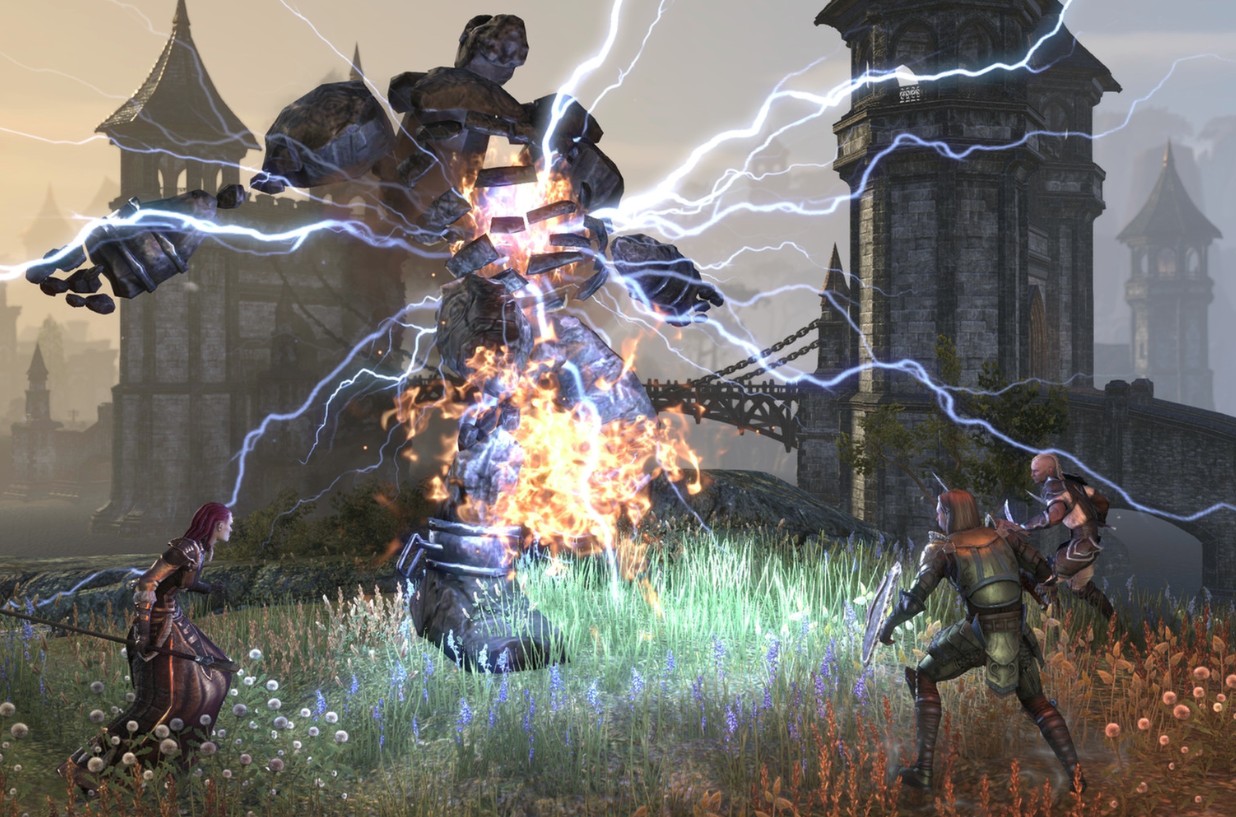 Epic battles: Join forces to poke, stab, and throw fireballs at the evil, oversized minions of Tamriel.
9. Kingdom Come: Deliverance
Kingdom Come: Deliverance gameplay
Heroes sometimes arise in the most unlikely of circumstances. Sometimes a hero is an illiterate son of a blacksmith who has just watched an army destroy his village, killing his family and friends in the process. In Kingdom Come: Deliverance, your beginnings are humble, and you must prove your worthiness through difficult skill-building and gaining allies. Soon, vengeance will be wrought upon those who have taken everything from you in this story-driven open-world RPG.
Kingdom Come: Deliverance is set in the medieval 15th century with a story based on real historical events.
Gorgeous graphics and amazing attention to detail, especially when it comes to recreating historical elements.
Challenging gameplay and skill progression mechanics that are very realistic.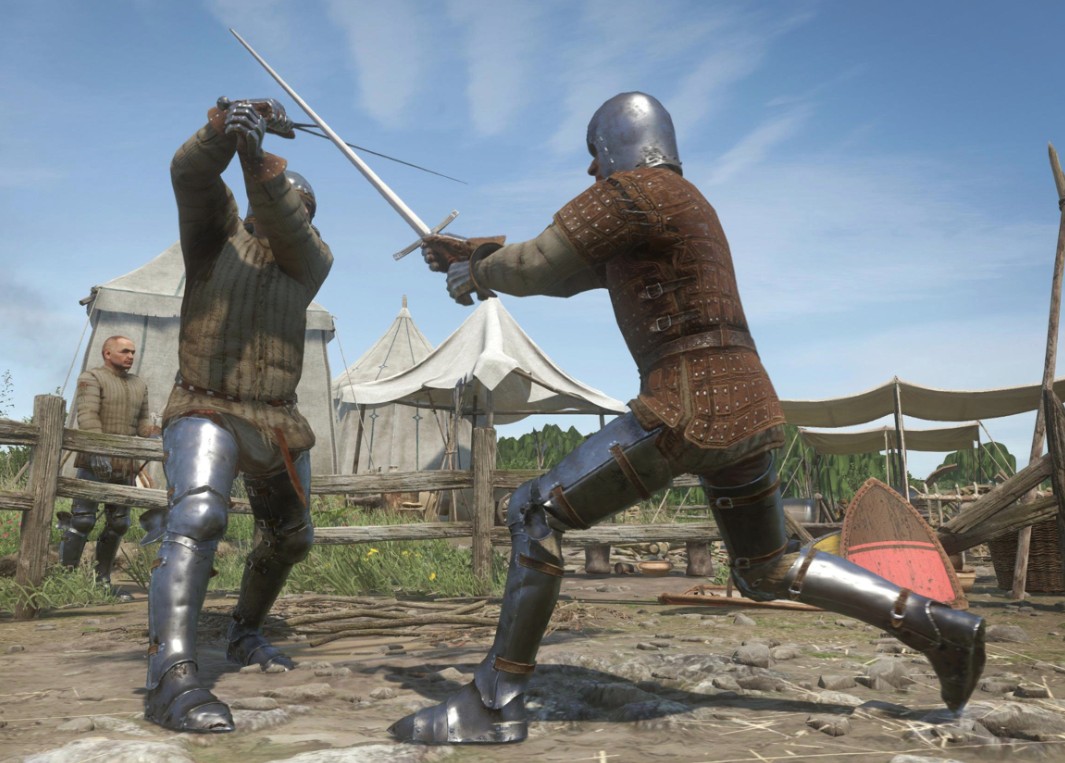 Gameplay: The uber-realistic combat mechanics make for fun and challenging battles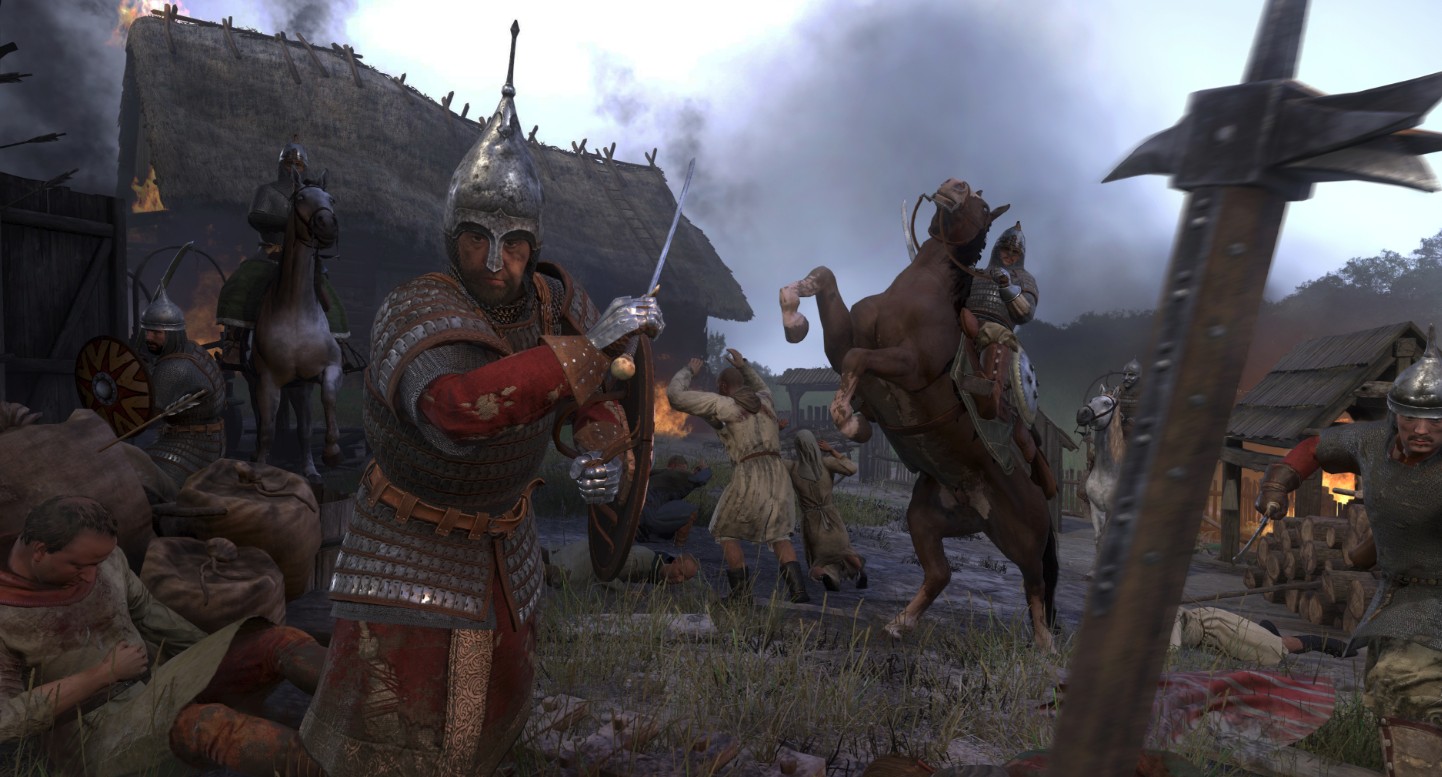 History in the making: Experience life as a medieval soldier placed in actual historical events.
8. Middle-earth™: Shadow of War™
Middle-earth: Shadow of War gameplay
Equipped with a newly forged Ring of Power, you play as the spirit-infused Talion as he travels through Middle Earth recruiting followers and conquering fortresses. As you sneak around the realms of Lord of the Rings lore performing various quests, you'll encounter allies and enemies alike who will form unique relationships with you. Fantastical landscapes, powerful foes, and memorable adventures are not even the only things the open-world Shadow of War has to offer.
Shadow of War's improved 'Nemesis System' causes enemies to adapt to your actions in real-time, allowing for unique boss encounters throughout the game.
Discover new and familiar characters straight out of the Lord of the Rings legendarium.
Build an orcish army and use them to fight epic battles, conquer fortresses, and defend your own, both offline and online.
Legendarium: Battle familiar foes from Lord of the Rings in epic showdowns.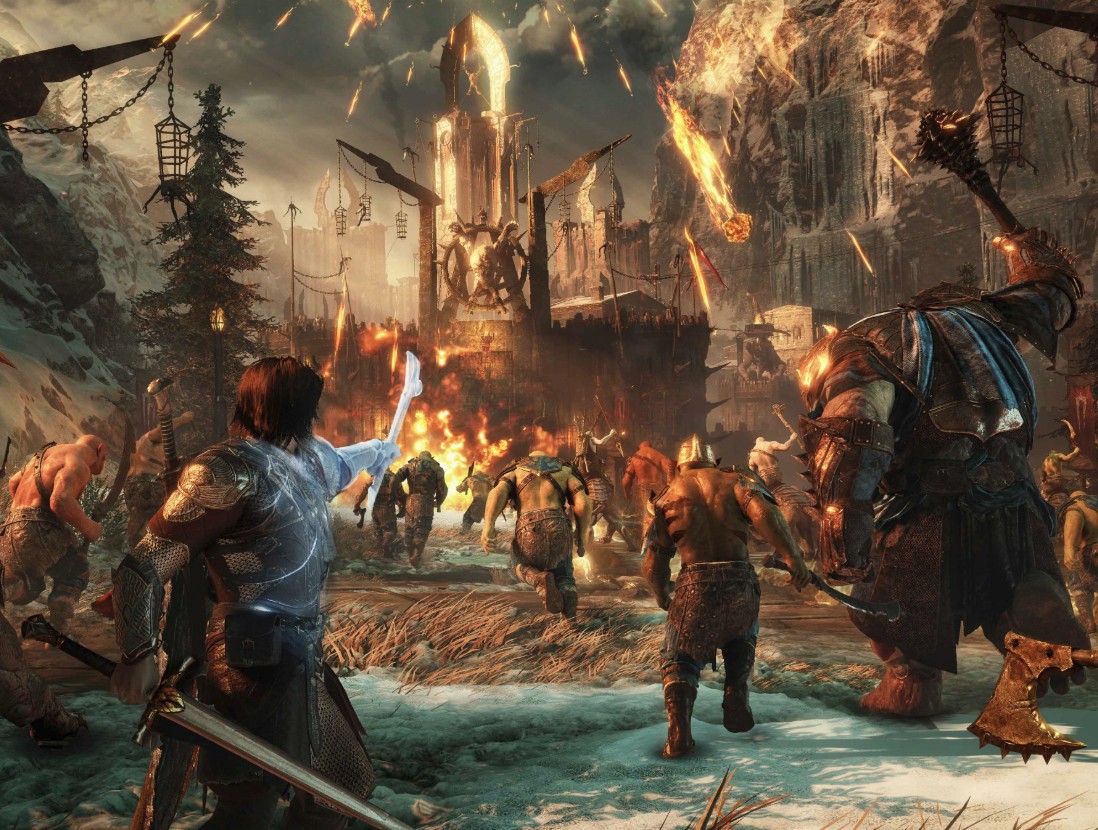 Orcish allies: Gradually build and command legions of orcs to help do your bidding.
7. Assassin's Creed Origins
Assassin's Creed Origins gameplay
The golden sands and towering pyramids of Egypt are the perfect setting for dark plots to unfold. To survive here requires cunning and agility that only the finest assassins possess. Unlock the hidden secrets of Egypt while dealing with significant historical figures who lust for power. Trust no one, except for the ones you love, and maybe you'll make it through alive in this stealth-based adventure game.
Origins features several changes that make it unique compared to previous Assassins Creed titles, such as a new combat system, a leveling system, and a variety of combat gear to choose from.
Because of the stunning graphics and attention to detail, you'll feel like you're really in ancient Egypt as you explore cities and ancient temples.
Super intuitive gameplay controls that make you truly feel like the character you're playing.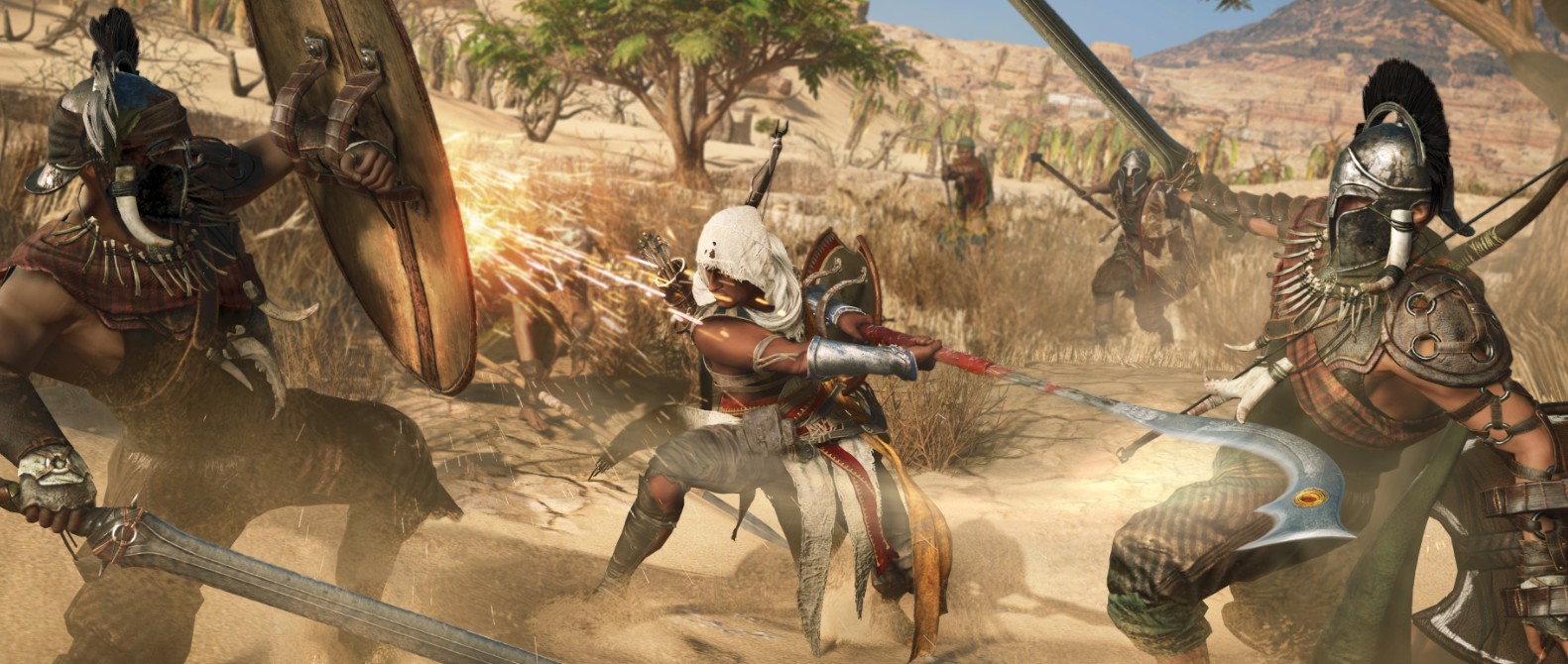 Improved combat: "I see you brought more friends…"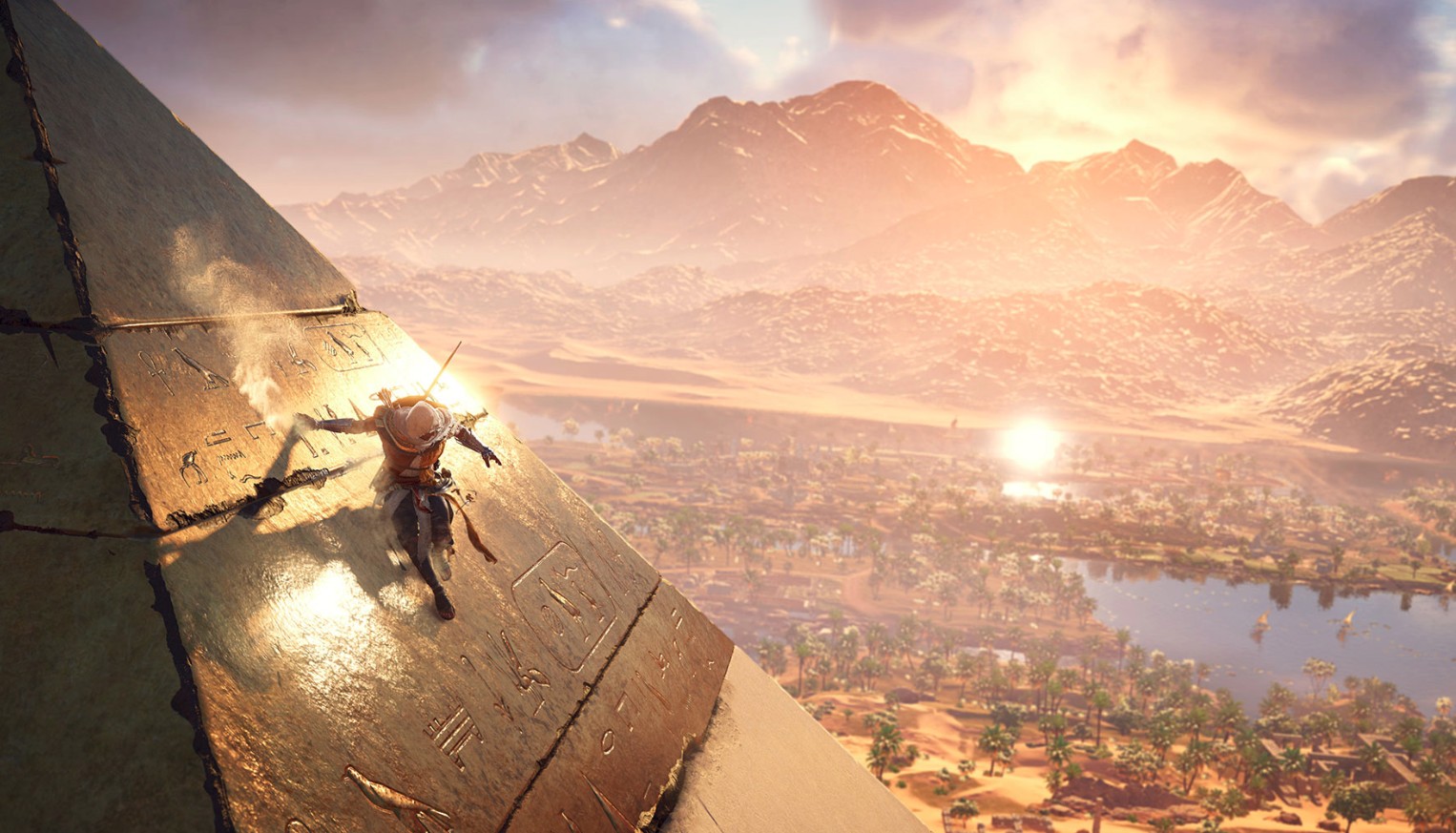 Egyptian playground: Explore the gorgeous Egyptian landscape in this open-world eye fest.
6. Gloria Victis
Gloria Victis gameplay
Many have dreamt of being a knight but few actually have what it takes. In Gloria Victis, you are given the chance to proclaim such a title. Team up with factions and lay claim to enemy fortresses. Test your might in person-to-person combat, and may the best knight win in this low-fantasy MMORPG.
Play as a knight and experience gameplay with a focus on realism.
Gloria Victis puts a huge focus on PvP combat so that you can test your skills against other players.
You'll need to rely on your own skill and coordination because there are no targeting mechanics during combat.
Seige fortresses and take over enemy territory in real-time.
In-game XP is generously earned just by playing the game and interacting with the world.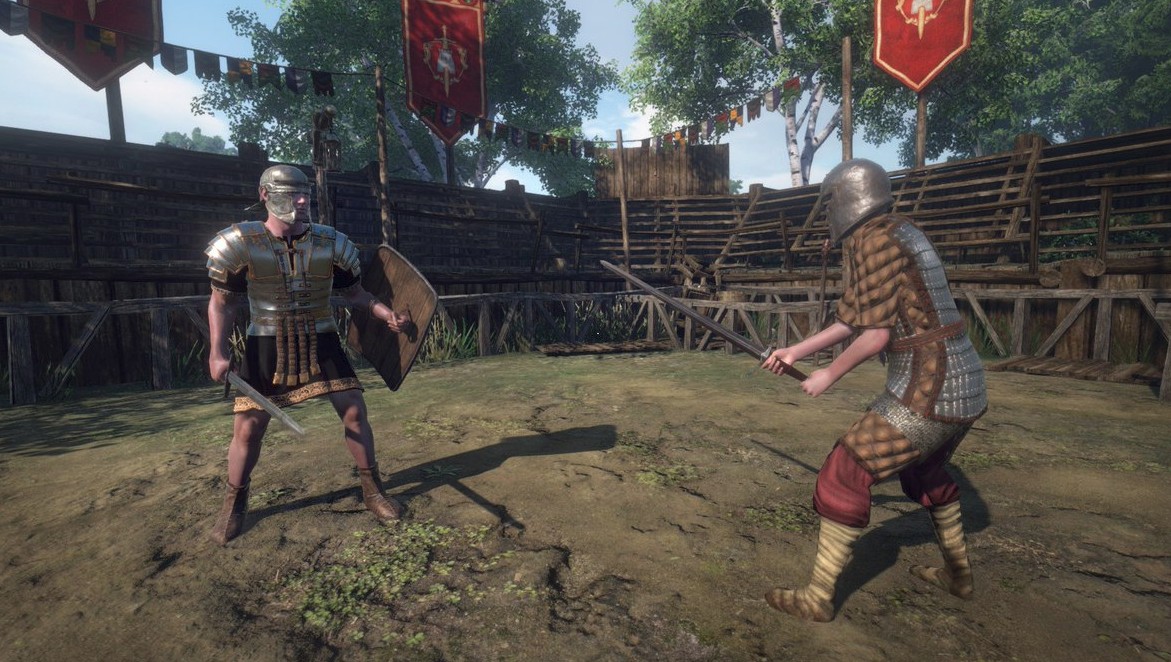 Prove your worth: PvP combat with non-target mechanics let you fight like a real knight.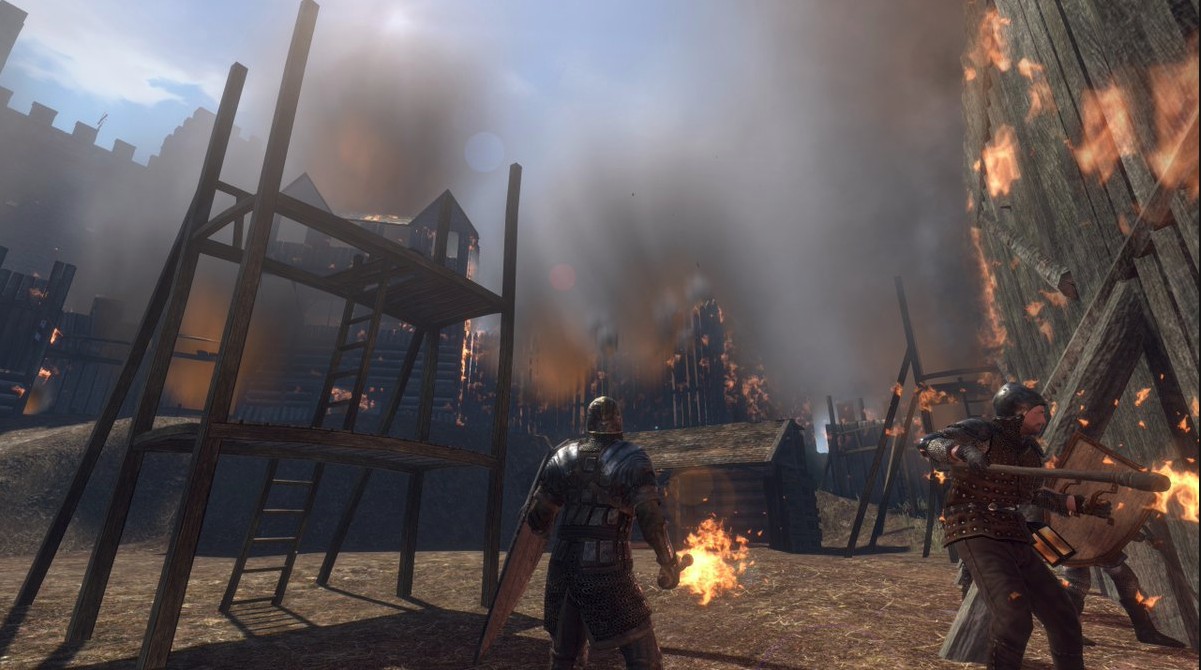 Finders keepers: Join up with a faction and lay waste to enemy fortresses in real-time.
5. HellSign
HellSign gameplay
You mustn't fear the dark or the paranormal. Instead, point a gun at it. In HellSign you will be confronted with many frightening things in the dark, but as long as you keep your wits about you, you should survive the night. Don't miss out on this investigative action RPG.
Survival skills will be tested as the game thrusts you into dangerous scenarios with minimal gear.
HellSign is an investigative RPG that requires you to solve paranormal activities as well as figure out your own situation using an array of tools.
There are dozens of ways to lay waste to your prey as you gradually study their weaknesses and behavior.
Procedurally generated houses make for a chilling new experience everywhere you go.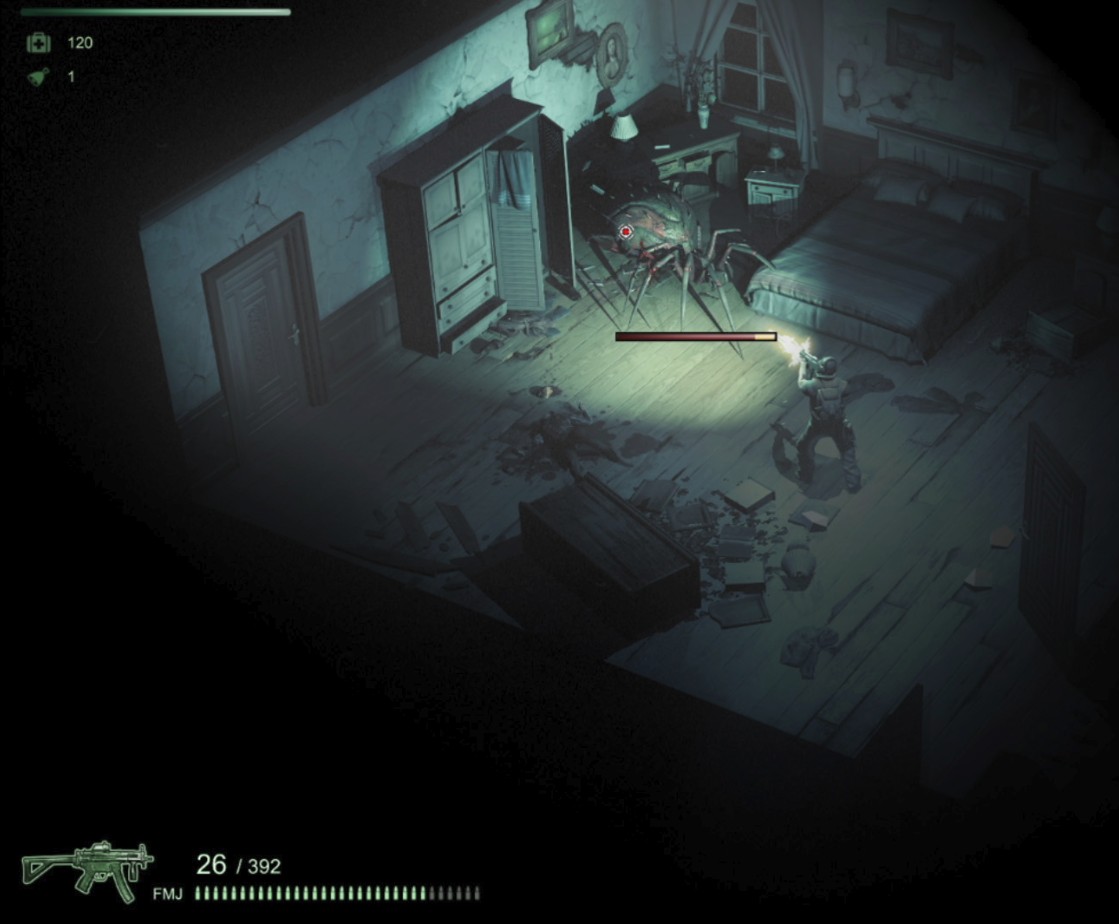 Fear: hunt all of the things that go bump in the night.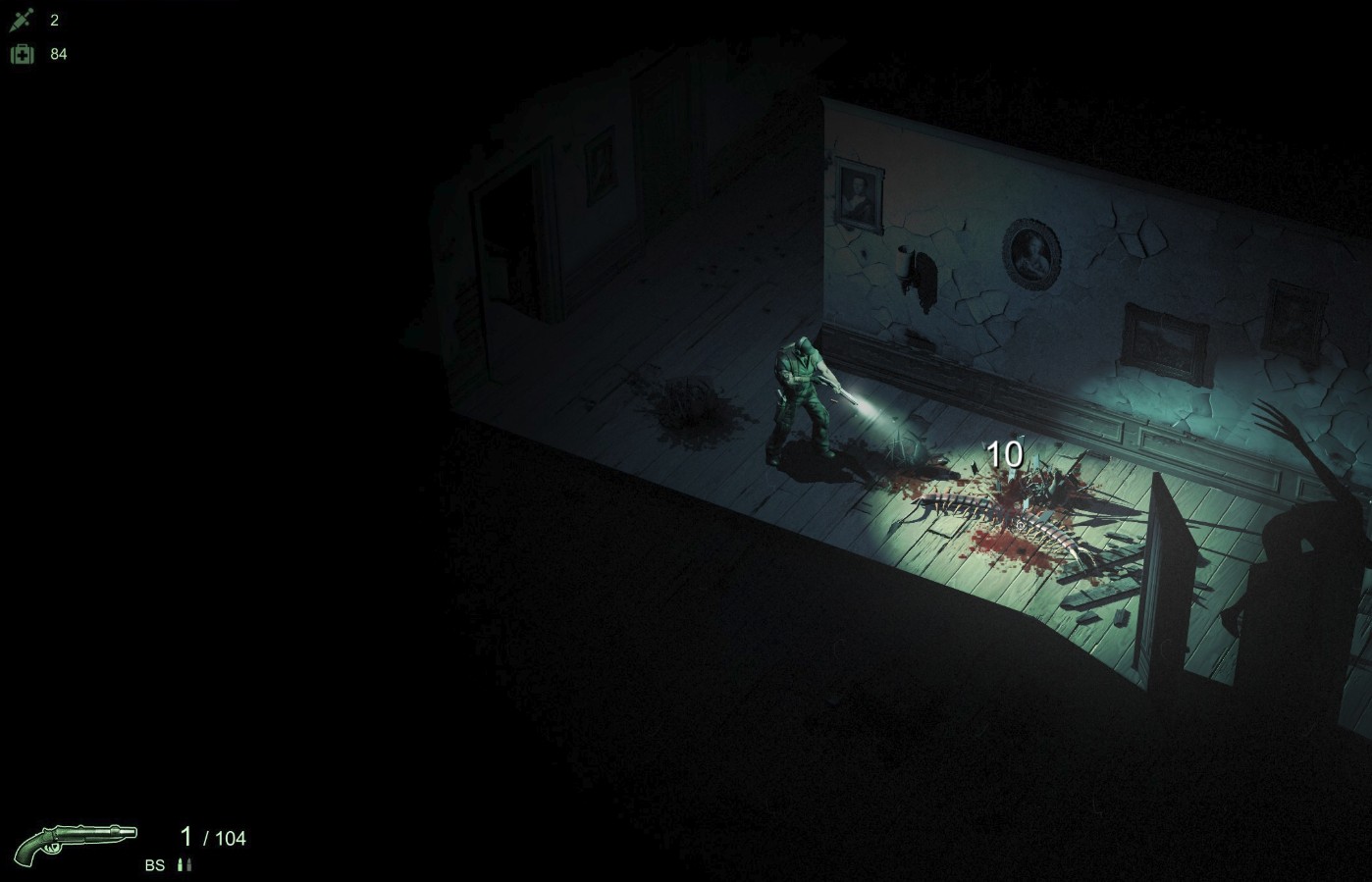 Investigative RPG: acquire a variety of paranormal tools and weapons to help solve mysteries.
4. Divinity: Original Sin 2
Divinity: Original Sin 2 gameplay
Raiding dungeons. Conjuring powerful magic spells. Obtaining epic weapons and armor pieces. Acquainting with all creatures of fantasy folklore. Indulging in an adventure of divine proportions. If all of this sounds appealing to you, then get ready for that and more in the turn-based RPG Divinity: Original Sin 2.
In Divinity: Original Sin 2, the smallest details can alter the progression of the game.
The top-down isometric gameplay brings the classic dungeon RPG format into modern times.
Build a party of warriors and adventurers that you can seamlessly switch between and play as, creating variety in your gameplay.
The turn-based combat system allows you to be strategic in how you approach and deal with enemy encounters.
Unlimited freedom lets you go anywhere, talk to anyone, and experiment with different outcomes to your actions.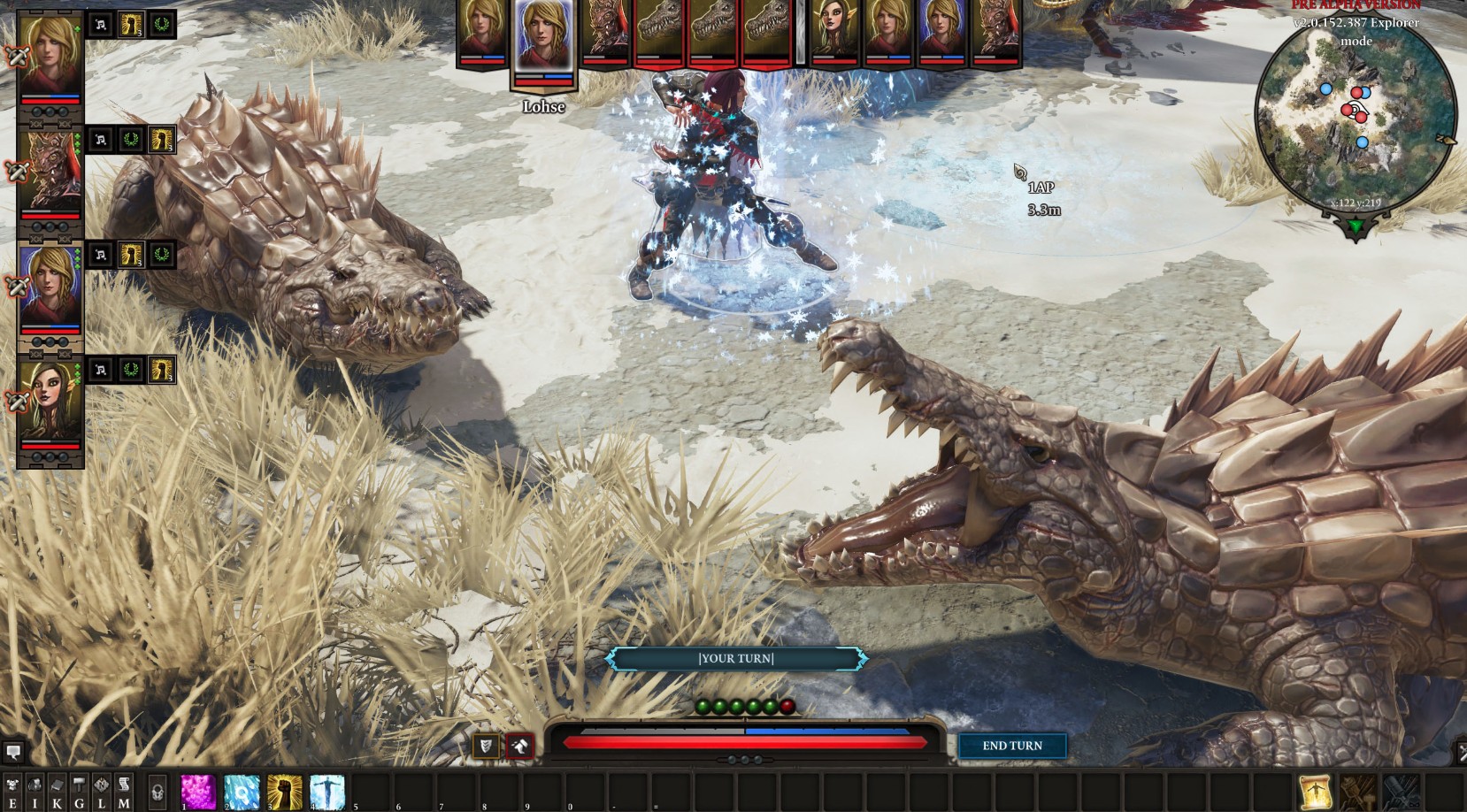 Level up!: Divinity: Original Sin 2 offers a classic RPG experience with hundreds of items to claim and many awesome character animations.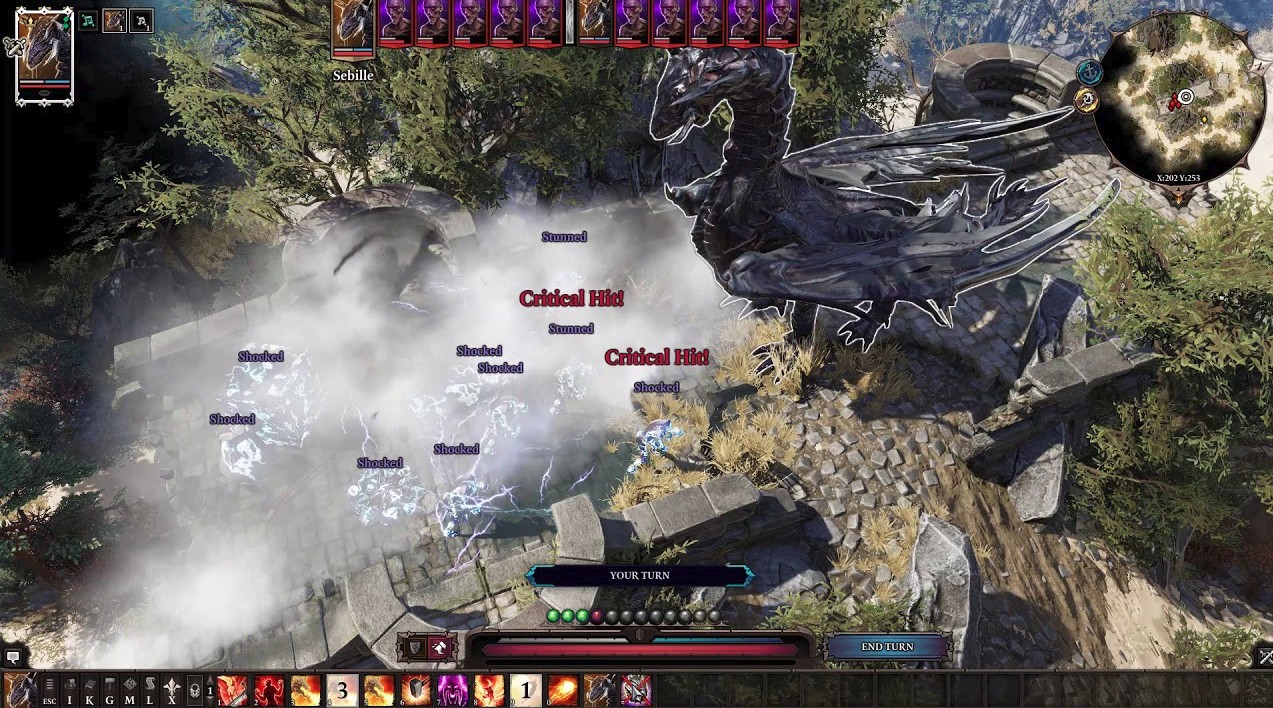 Combat: The turn-based, top-down isometric gameplay lets you really strategize and innovate your battles.
3. Fallout 4
Fallout 4 gameplay
Think the post-apocalypse is anything to worry about? Think again. Fallout 4 is the most fun anyone in the aftermath of a nuclear apocalypse can have. From looting and crafting to a compelling story and side quests, prepare to spend countless hours in one of the best post-apocalyptic open-world RPGs out there.
An improved Vault-Tec Assisted Targeting (V.A.T.) system from previous Fallout titles lets you slow down time and choose your targets in order to maximize your carnage.
Crafting is much more exciting with the ability to modify several aspects of your gear.
The compelling main storyline and sidequests will have you immersed for hours.
Explore the ruins of Boston and the New England 'Commonwealth' in a massive open-world environment with highly detailed graphics.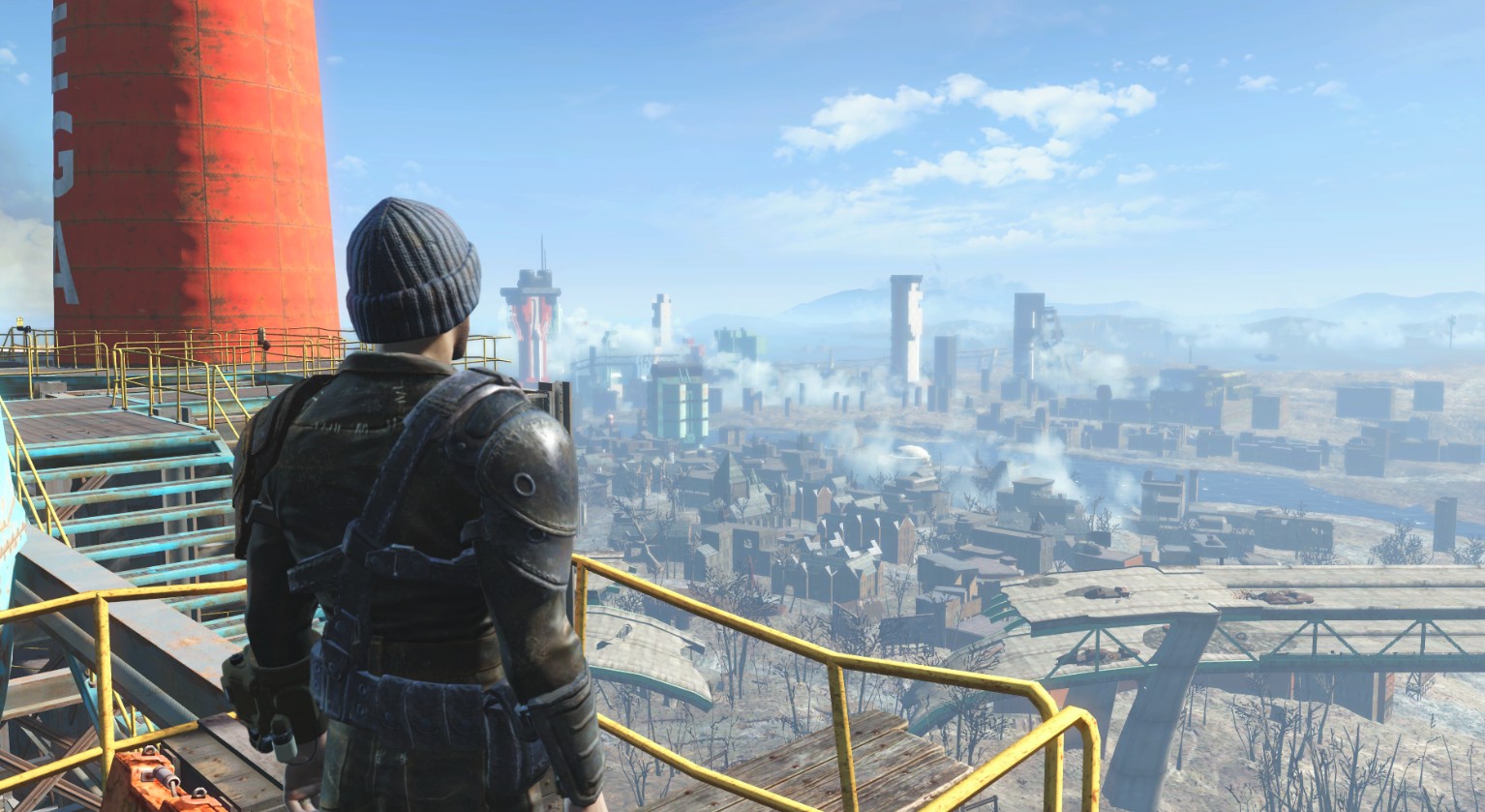 Post-apocalypse: Explore the scenic ruins of Boston and discover its hidden treasures.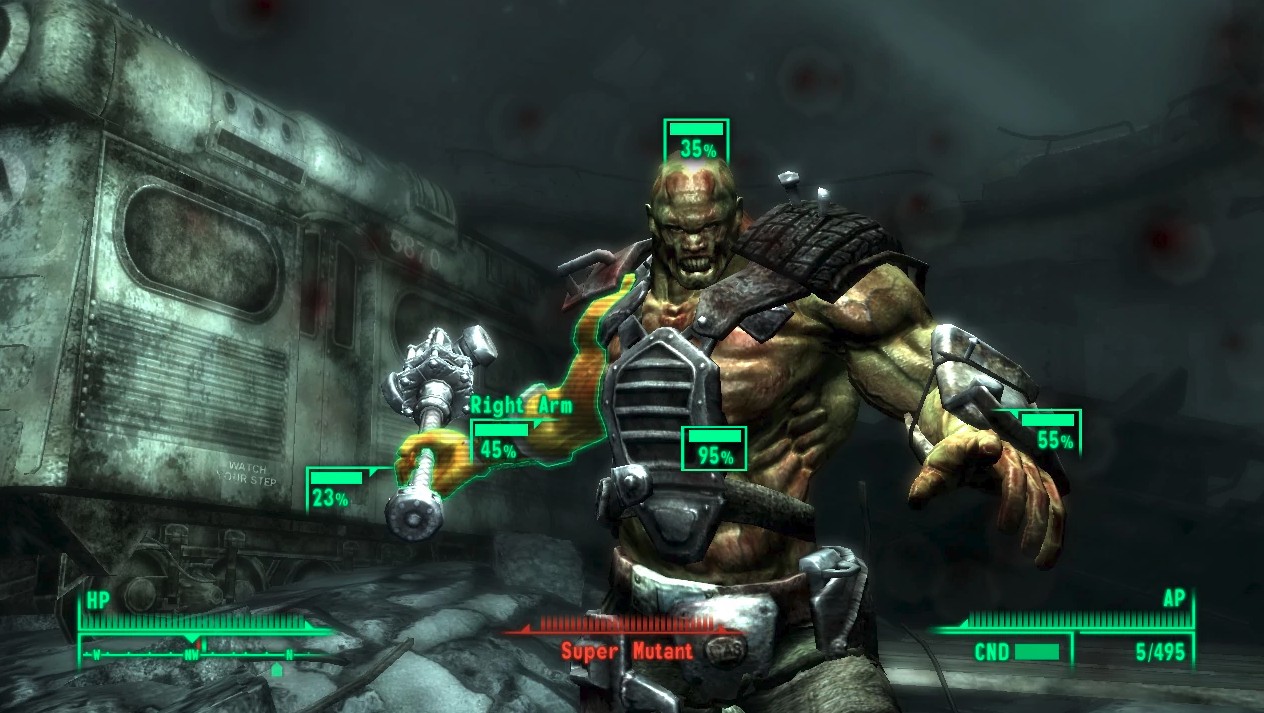 V.A.T.: Slow down time and aim for critical areas of your foes causing massive damage and dismemberment.
2. Mount & Blade: Warband
Mount & Blade: Warband gameplay
Looking for some unrestrained medieval fun? Look no further than Mount & Blade: Warband. Everything from politics to large-scale battles, to marriage and poetry, can be found here. Just make sure to keep your army's morale up or risk losing valuable comrades. This is a open-world medieval strategy RPG like you've never seen.
Mount & Blade: Warband does not constrain you to a storyline and gives you a true 'sandbox' experience.
Marry women out of love or political gain, or dominate other factions with an army of soldiers.
Upgrade your companions by giving them land and vassalship.
Ascend your way from commoner to powerful lord through force and politics.
Play with up to 64 players in online battle.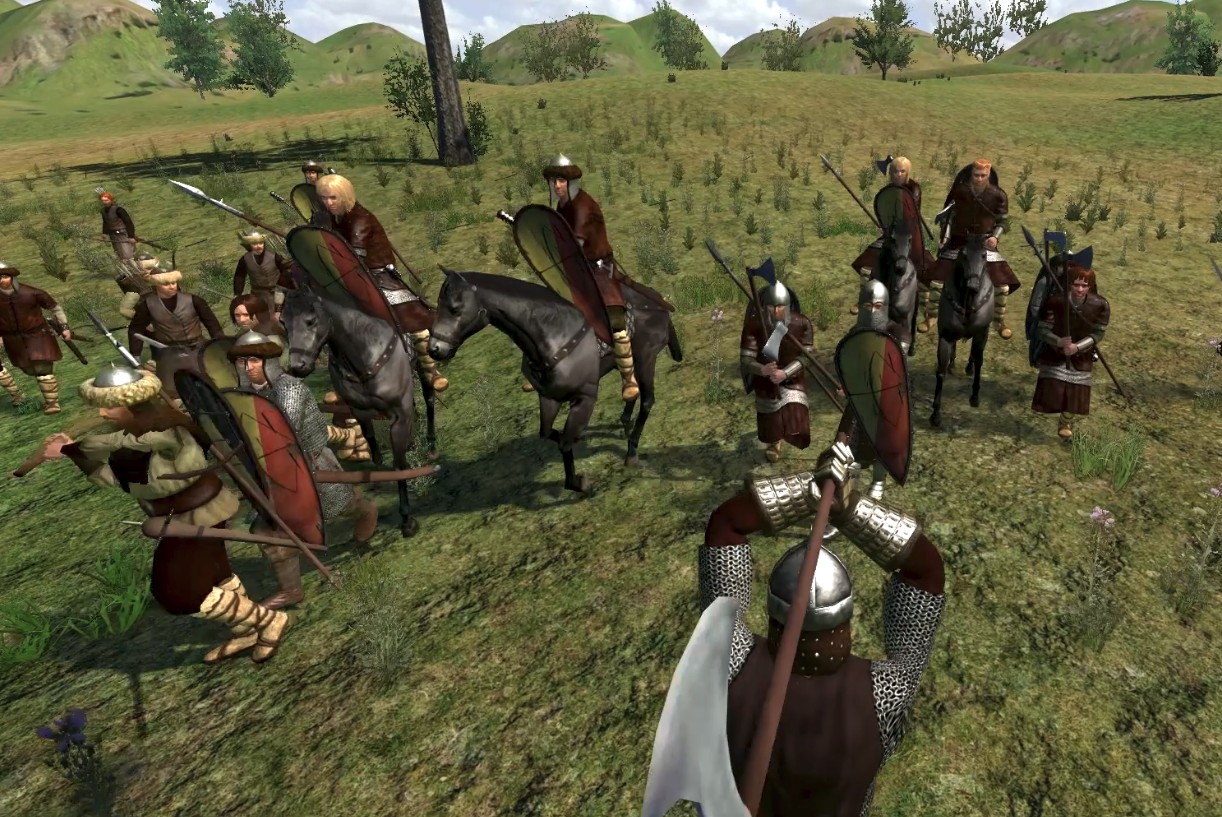 Epic battles: Get on the ground and fight for what's yours and dispatch an army to have your back.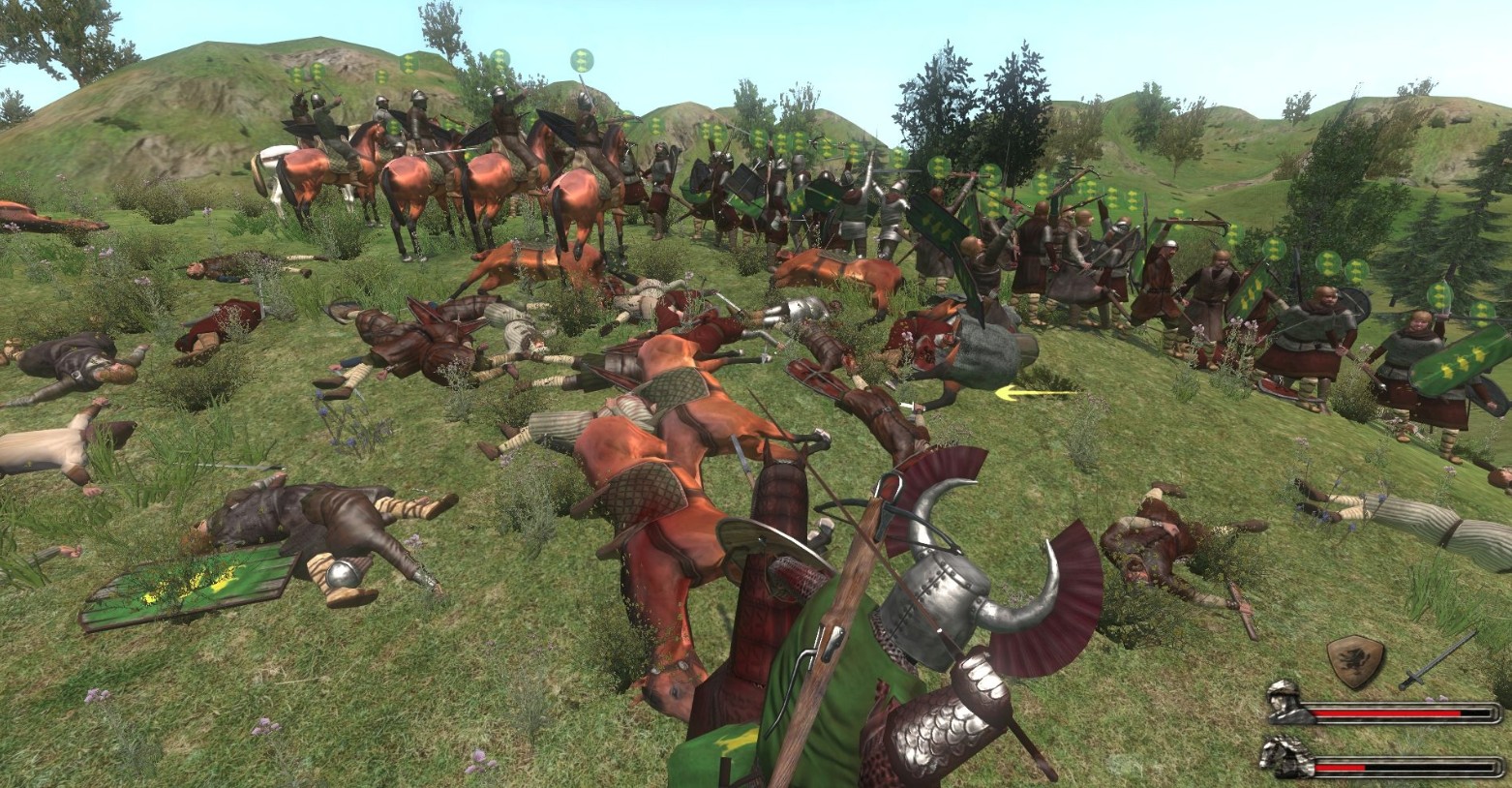 Rags to riches: Begin as a commoner but work your way up to lordship. Lay waste to other factions both offline and online.
1. The Witcher 3
The Witcher 3 gameplay
In a land full of humans, elves, dwarves, and extra-dimensional monsters, leave it to a super-human Witcher named Geralt to protect others from shadowy nightmares. In The Witcher 3, you'll play as the monster hunter Geralt as he traverses the land in search for answers and whatever else steals his attention. Unlike many open-world RPGs, The Witcher 3 takes things to the next level with an immersive story-driven open-world RPG with many layers of content.
Veer off the beaten path away from the main storyline and discover a massive world full of mystery and temptations.
Some of the smallest choices you make in-game will have far-reaching consequences later in your journey.
A rich storyline with subplots and great voice-acting make The Witcher 3 feel like you're playing a movie.
The Witcher 3 is a dynamic world where things like the time-of-day and weather cycles affect the way NPCs behave.
Hunt down exotic creatures and invest your rewards into upgrades, or gamble it all away in fist fights and card games.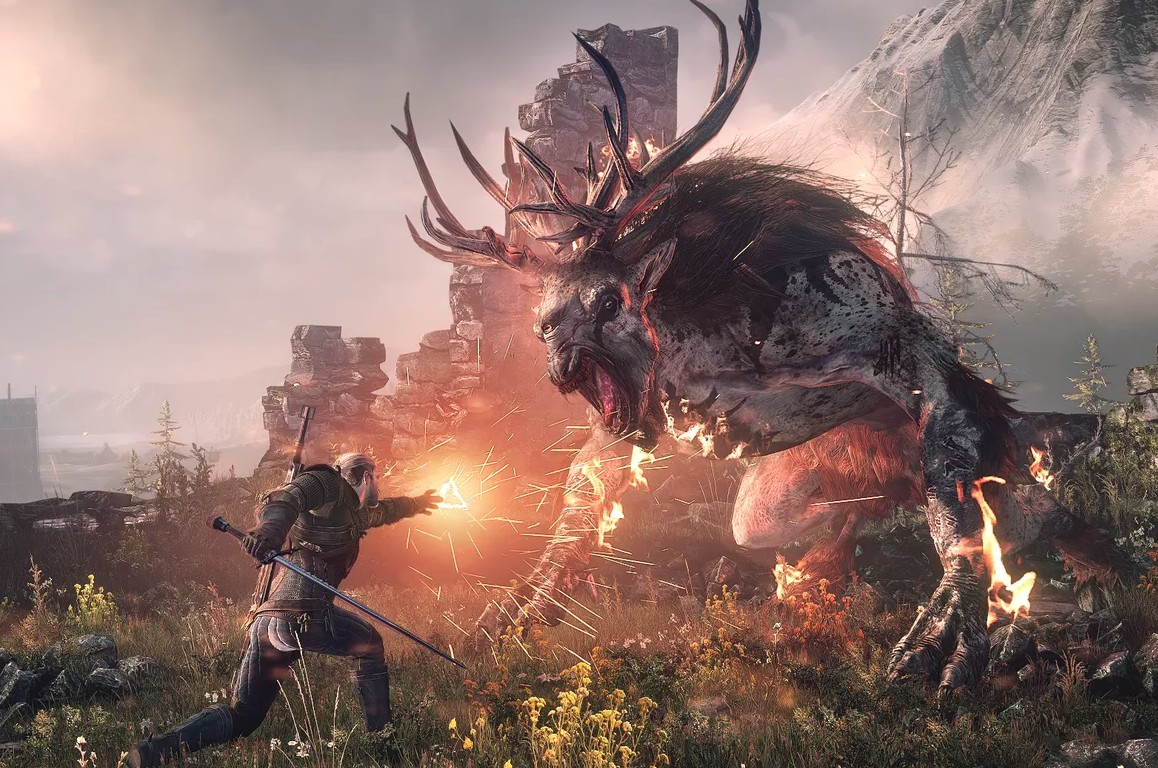 Monster Hunter: Battle a wide variety of exotic beasts and gain money and XP for upgrades or leisure.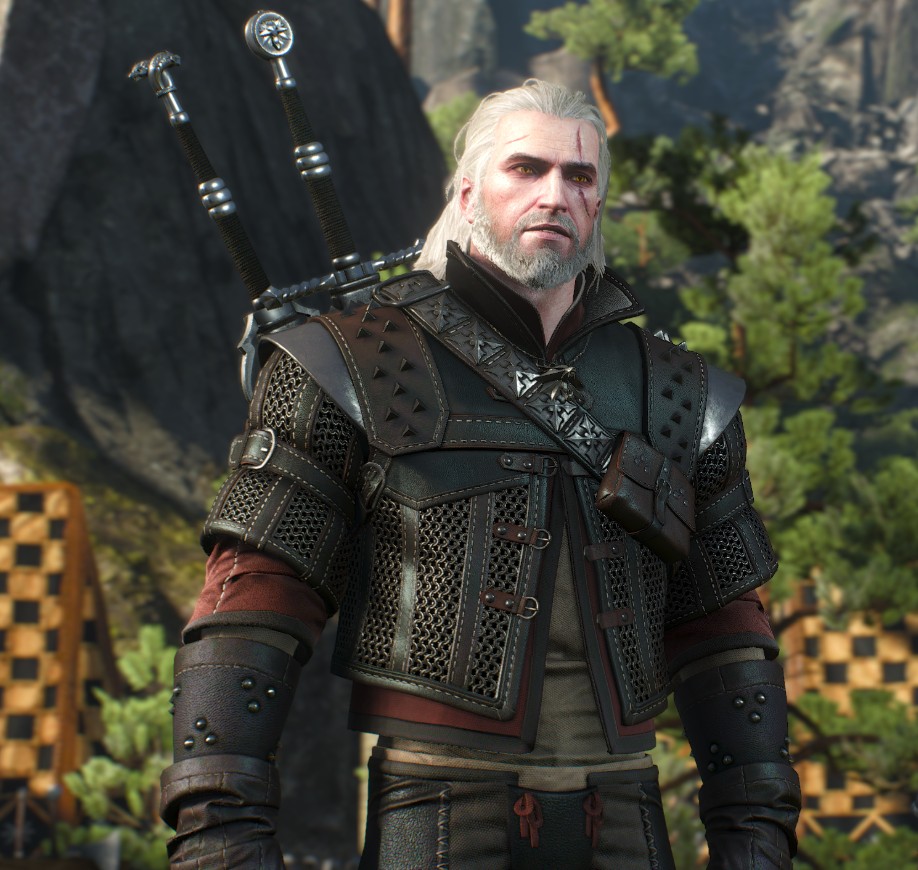 Geralt: Play as the likable anti-hero in a morally indifferent fantasy world.
You may also be interested in:
Image Gallery