What We Know About E3 2017
Updated: 23 Jun 2017 9:33 am
What to expect from the 2017 E3
Moving Closer to E3 2017, What Should We Expect?
New Year equals new games and people get pumped every year awaiting the E3 to discover the upcoming games. So what's in store for this year? Well let's take a look and see what we can expect.
For those who don't know, I'll give you a recap of what E3 is exactly. 'E3' is the shortened word used for 'Electronic Entertainment Expo' – notice the three E's? It's an annual convention for the gaming industry to let loose what they'll be bringing out and it's hosted by the Entertainment Software Association. 
When will the 2017 E3 be happening?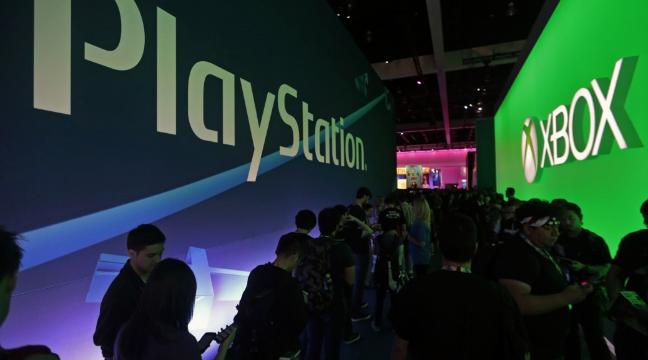 People crowd every year to find out what's going to come
With not long to go, you'll be excited to know that the event will take place June 13-15 of 2017. With companies like Bethesda and Telltale Games being part of the exhibitors list, there is much to look forward to. The event will take place at the Los Angeles Convention Center just like every other year and there's no doubt it will be packed once again.
If you can't make it, don't fear. There is always a professional video taken of every E3 event and it will be online, available to watch from the comfort of your very own home. Either way, you'll get the teaser information of what you can look forward to in the upcoming months. 
What New Games and Consoles can we expect?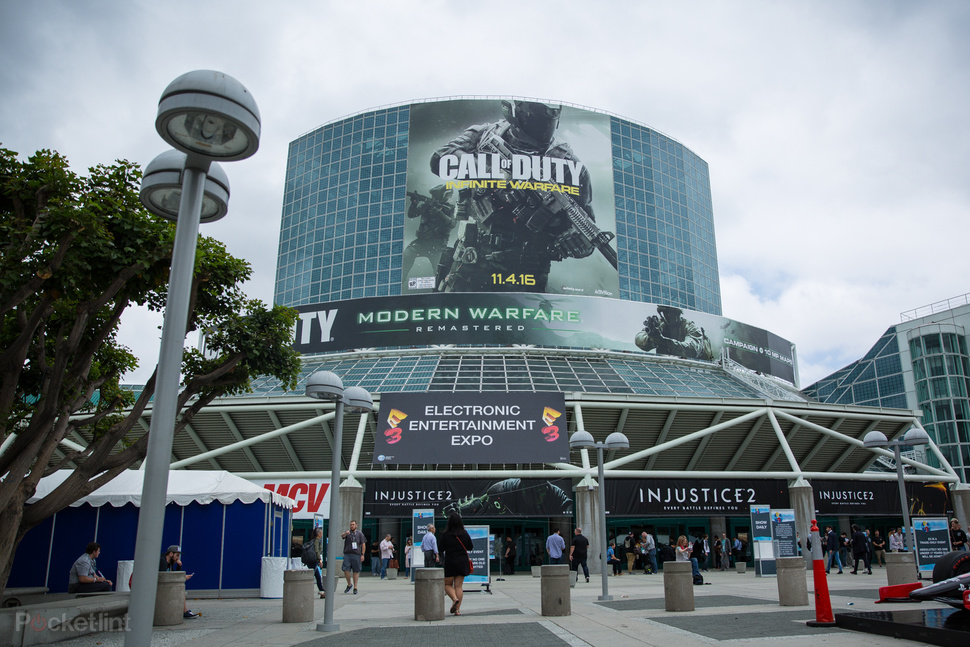 The entrance all prepared for guests
When it comes to games there's a lot to look forward to but let's focus on the consoles first. Xbox stole a bit of the limelight in 2016 when they announced the soon to be released Xbox One S as well as the games console codenamed Project Scorpio which is to be launched on June 11, 2017. It is said to run all past and future games, just with better graphics.
Playstation on the other hand is not expected to release any hardware this year as they already released their 4K console last year. However, they are still having their own conference on June 12, 2017 although there have been no signs as to what they'll be speaking about. Between the two, games to look out for on Xbox are Sea of Thieves and Crackdown 3 with Playstation having us watching out for Last Of Us 2 and Uncharted: The Lost Legacy among others.
EA has us on the sporting side with FIFA 18 and FIFA for Switch. While we should remember that EA boldly pulled away from E3 last year and has now started their own invite-only release event.
Bethesda was on fire while releasing their press conference announcement nice and early and what we want to look out for there is Fallout 4 VR and Quake Champions. While many feel that Quake Champions may be the centre of attention, many are hoping for something bigger like a new Elder Scrolls. The fans of Skyrim are eagerly waiting for the day that happens. 
More Games to look out for in this Year's E3
-State of Decay 2
-Days Gone
-Death Stranding
-Detroit: Become Human
-Super Mario Odyssey
-Need For Speed
-Doom VR
-Gran Turismo Sport
-Spider-Man
-Knack 2
-Star Wars: Battlefront 2
-South Park: The Fractured but Whole
-Steep for Switch
-Destiny 2
-Call of Duty WW2
-Vampyr
-God of War
What are you hoping to see in this year's E3?
You may also be interested in:
Fallout 4 Total Play Time Could Reach 500 Hours
Deus Ex Mankind Divided Release Date Revealed
15 Best Witcher 3 Weapons and How To Get Them